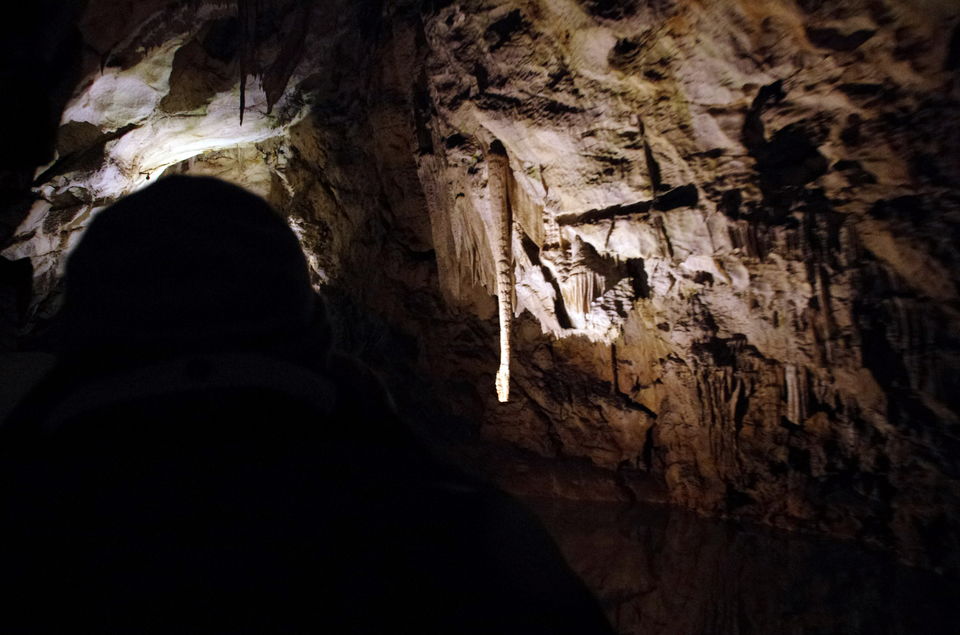 Through the dark and murky way, there's a whole different world out there: the world inside caves. Caves that are devoid of humans; only rocks and mud and myths and mysteries are company. To explore this world is known as caving. Or spelunking as known in US. Or potholing as known in UK. On the inside of this world it's a whole new ball game; a far-cry from any other adventure activity. Different challenges, depending on the kind of cave, wait for you inside: most commonly, water hazards and absence of light.
Caving in Manipur
India is as much a land of mountains, as of caves. Among the most popular are the Garo-Khasi-Jaintia of Meghalaya, Bhimbetka of Madhya Pradesh, Kailash of Chhattisgarh, and Ajanta of Maharashtra. However, inspite of this prevalance, caving is yet to take root in India. On the bright side, uncommonness of the activity has managed to preserve a share of Indian caves less-explored till date. Manipur is one such place. Home to some of the darkest and deepest caves in the country, Manipur offers some of the best caving opportunities in India.
Splashed with hills and caves, lakes and streams, Manipur happens to be known as the "Jewel of India". Guarded by Nagaland in the north, Mizoram in the south, upper Myanmar in the east, and Assam in the west, the state of Manipur is a hermitage of incredible beauty. Being a popular tourist destination, Manipur offers some of the best sites of attraction, and Khangkhui Cave is one of them.
Located just about 16 km from the Manipuri district of Ukhrul, and flanked by Choithar in the west, Nungshong in the south, Pushing in the east, and Langdang and Shirui (Shirui Hills happens to be another tourist destination near Khangkhui Cave) in the north, Khangkhui is a village inhabitated by the Tangkhul Naga tribe of India, divided in two settlements: Khangkhui Khullen is the old settlement, and Khangkhui Phungdhar, the new. Agriculture is the primary livelihood of the villagers.
Village of Khangkhui happens to be famous for its limestone caves. Locally going by the name Khangkhui Mangsor, the cave system is one that of cretaceous limestone. Tracing back to as far as the Paleolithic period, Khangkhui Mangsor cave is one of the oldest of its kind in India. With massive sedimentary limestone formations - some of which are hanging from the top and some growing from the ground - Khangkhui Cave is surreal. In the darkness and through the depth, caving in here is an enthralling experience. Amidst the different patterns that have been formed by the limestone sedimentation for ages, caving in Khangkhui Mangsor, undoubtedly, is a mystical experience - one that of awe and fascination.
In the midst of millions of stalagmites and stalactites growing all over the cave, Khangkhui Mangsor narrates the story of a distant past. Legend has it that, a king named Mangsorwung, who had a queen, built for her, as a symbol of love, a chamber inside the cave. This chamber is still remembered as the first wife chamber. Another chamber, which goes by the name second wife chamber, was built for his other queen. The following chambers are christened after his sons. The chief attraction of Khangkhui Mangsor is the huge hall in the middle of the cave, known as the Durbar, or the Throne Room, of the Devil King. Filled with sheer darkness, the northern hall is believed to the royal bedroom where he lived with his two wives.
And that is not all. Khangkhui Cave features a pit, known as Shirata, of diameter 5 m and depth 30 m. Shirata is a local term meaning "falling star-hole". Myterious. And what adds to that is the fact that there is a tunnel at the far bottom of Shirata. As the folklore goes, this tunnel connects Thoubal River at one end and Loktak at the other. That would make this hidden tunnel about as much as 150 km long. Interestingly, there's no evidence of this local truth.
The excavation of Khangkhui Mangsor is another point of interest. Dr O Kumar Singh, Superindentant of State Archaeology Department of Manipur, carried out an excavation at Khangkhui Cave. The results were unprecedented. It yielded evidences - combs, plates and kettles - which share similarities with those from the caves of China. At some point of time, in the distance of pre-history maybe, Dr Singh infered, people of Mongoloid origin may have inhabited Khangkhui Cave.
History also says that the last one of Manipuri kings, King Budhachandra, also visited Khangkhui Cave in the year 1942. He erected a memorial stone at the entrance of the cave, which has now been demolished by the visitors. Khangkhui Mangsor also served as a shelter to the local victims during the turmoil of the Second World War.
How to cave?
Caving needs no formal training. All it needs is fitness and zest. Caving, however, might not be the best place for nyctophobic people, on account of utter absence of light inside caves. It is, therefore, adviceable to carry artificial light source and spare batteries while caving. Deeper inside caves, some parts are so dark that there's absolutely no scope of vision. Dripping water makes cave surface slippery; floaters or shoes with tight grip are adviceable. Use ample drinking water while caving, to avoid dehydration. Best time to visit Khangkhui Mangsor cave is between the months of December and March; season-wise winter, when water level remains at its minimum.
Another note to be taken. Ecological balance inside a cave is a farcry from that of outside: it is quite delicate. The slightest of touch can disturb a rock formation that has existed for ages. Expiration of CO2 damages cave eco-system. Several endemic species live inside a cave, which might as well cease to exist even with negligible change of cave eco-system.
Arrangement
Khangkhui Mangsor cave is a drive-able journey from the city of Ukhrul, Manipur. The cave is generally guided by local people from Tangkhul Naga tribe. The myths and legends, histories and folklores that are associated with the cave are narrated by them.
Love the thrill of adventure? Then write about your favourite adventure activity on Tripoto at www.tripoto.com and inspire our community of travellers to try it.