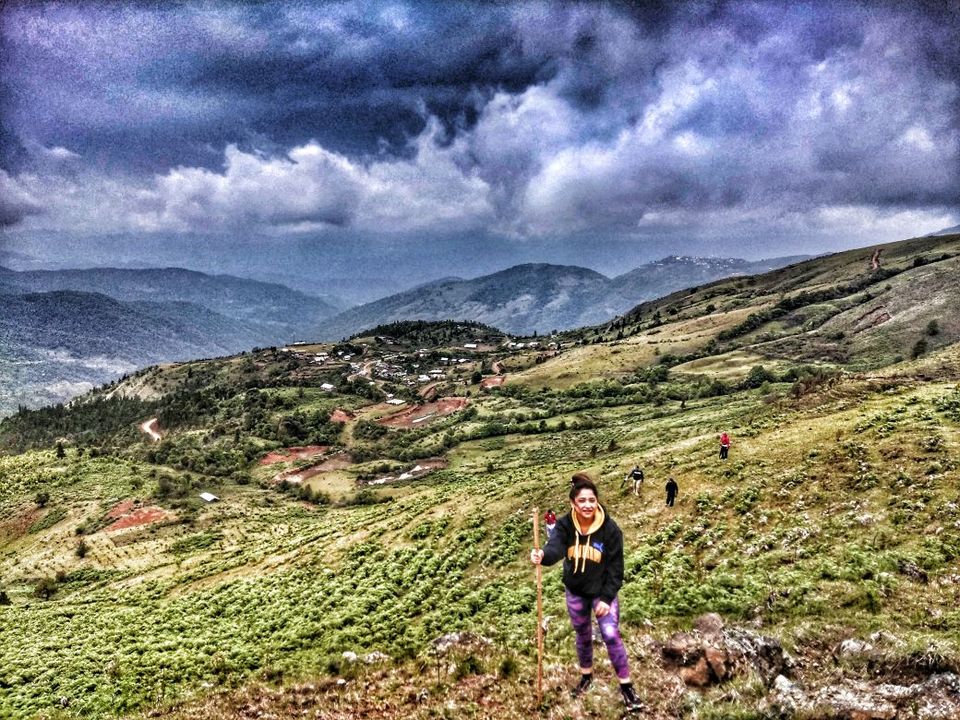 Ukhrul is not only about black stone pottery, but it is also the home of 'The Jewel of Northeast India'! The day we landed in Manipur... I had declared to my husband that we will have to see the shirui lily with our own eyes before we leave this place. I had read so much about those majestic flowers that I was already in awe of them! The flowers are found only on the top of shiruipeak and so that required us to trek to the shirui hills to get a view of the majestic beautiful magical flowers, that choose only Shirui hills to bloom and no where else!
Before you read further do go through the previous part ???? - Learning The Art Of Black Stone Pottery In Ukhrul
We had an amazing day at Longpi and we slept early so that we could start the day early for our trek. But God had other plans... we got up to the most awful weather that morning. Disheartened I refused to get out of bed and kept looking out of the window hoping the rain God would be merciful on us. Till 7am it almost seemed impossible for us to step out in that heavy rains but after that the weather was beginning to change, it got a little better.
By 7:30am everyone had started getting ready for the trek. Everyone wanted to go for it that day... We had planned so much for this trip! There were people who had been posted in Ukhrul for 3 years now and still haven't been there... And so we all set out ignoring the rain God for the day. Water bottle, some chocolates and a packet of biscuit in our backpack and we were all set to go! We were seven of us accompanied by three locals to show the way. The locals suggested that we pack some lunch as well so we carried our lil tiffin boxes with some roti and sabzi.
By 9am we were at the foot hill of Shirui peak. There is a route for the trek through Shirui Village, but we wanted to take the longer route as the locals suggested that the other route was better during rains because most of it was through the jungles making the track less slippery. And because it has been raining constantly for the last few days that looked like a better option.
The weather was almost with us but then while trekking down it started poring cats and dogs. The flowing rain water made it difficult for us to walk and we did slip and fall a few times and we almost froze to death!In spite of not the perfect weather for a trek and being drenched to the bone, this 12 km trek was one of the best adventures I had in a while!
I shall let the photographs speak for a while...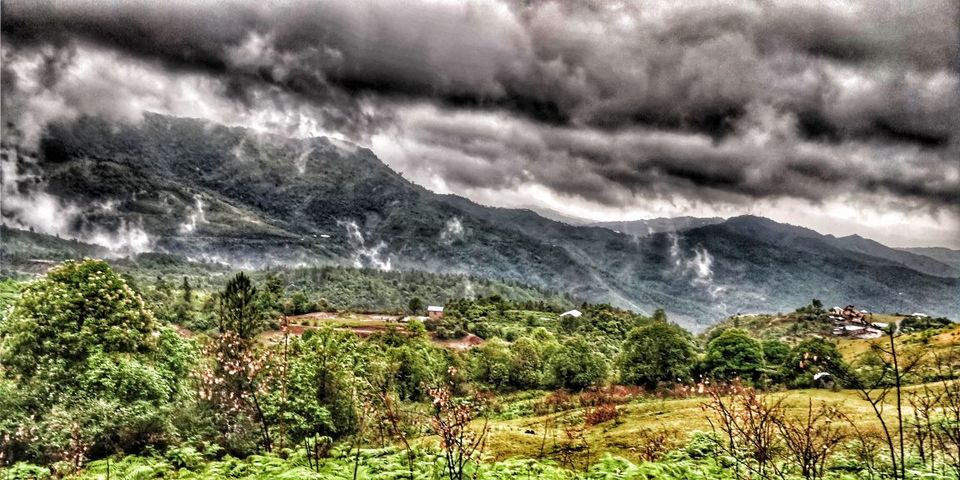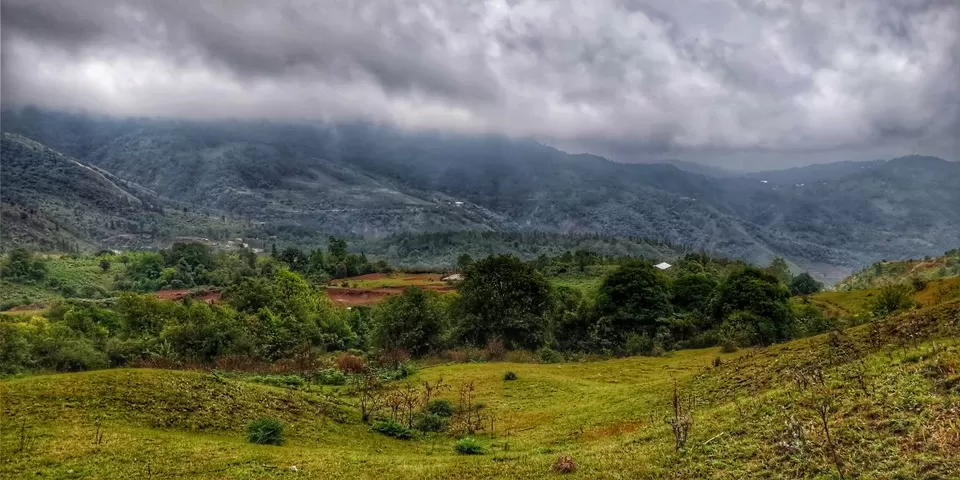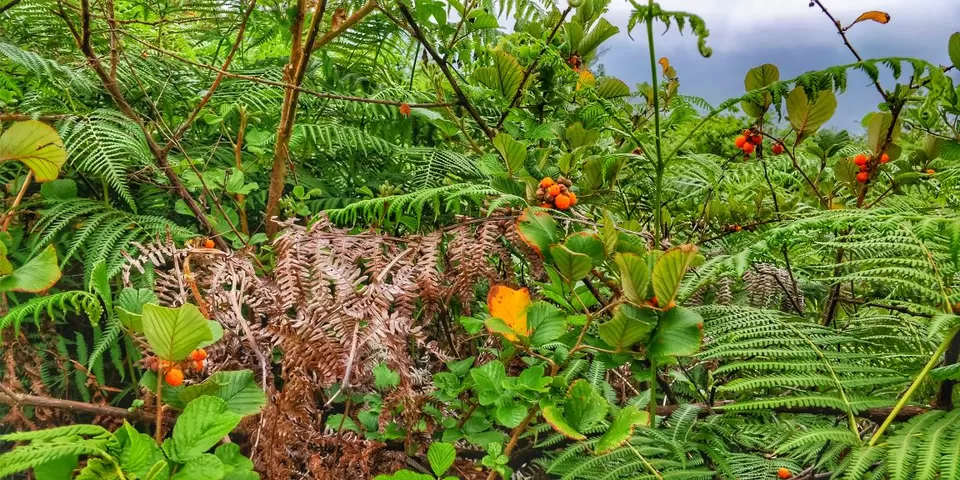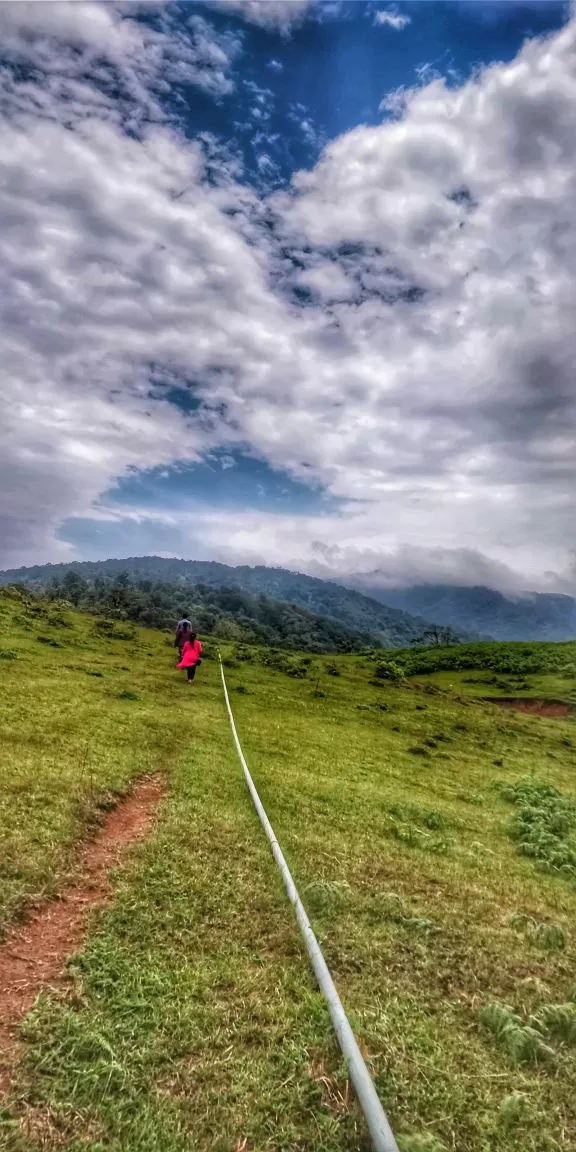 The water supply for the whole of Ukhrul district comes from shirui hills. This is their only source of water supply and while trekking you will come across these pipelines once a while.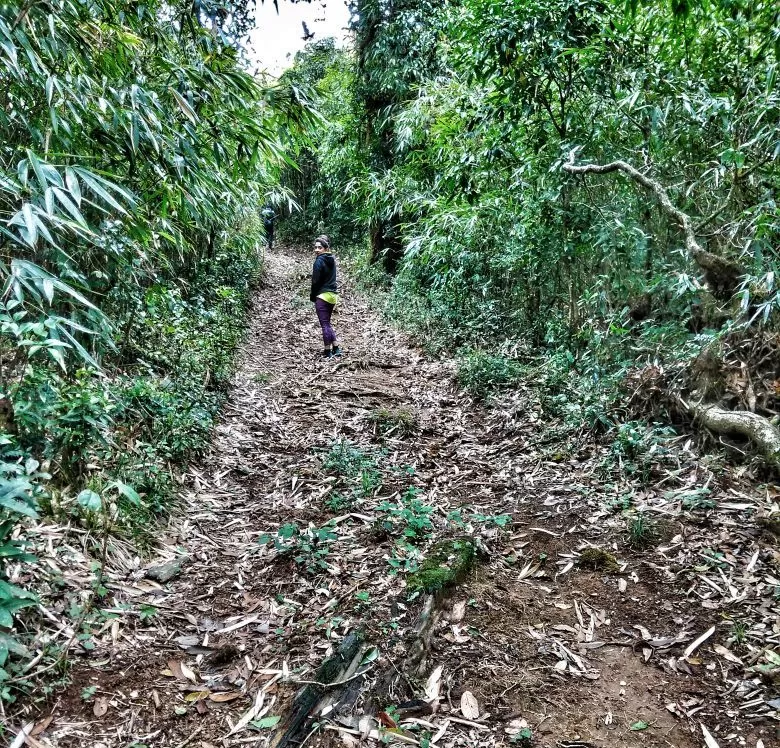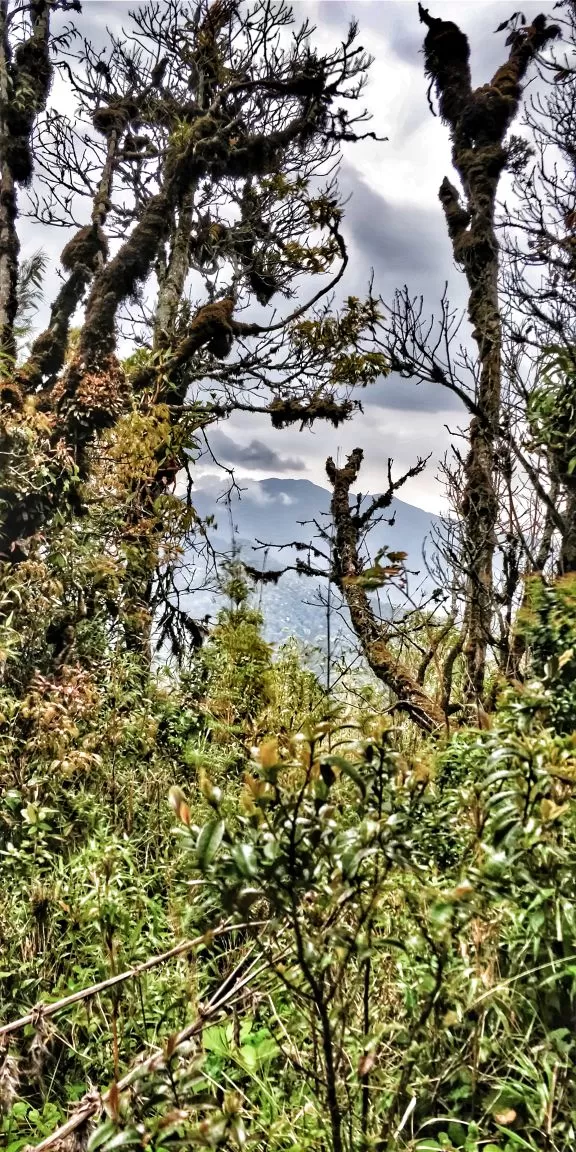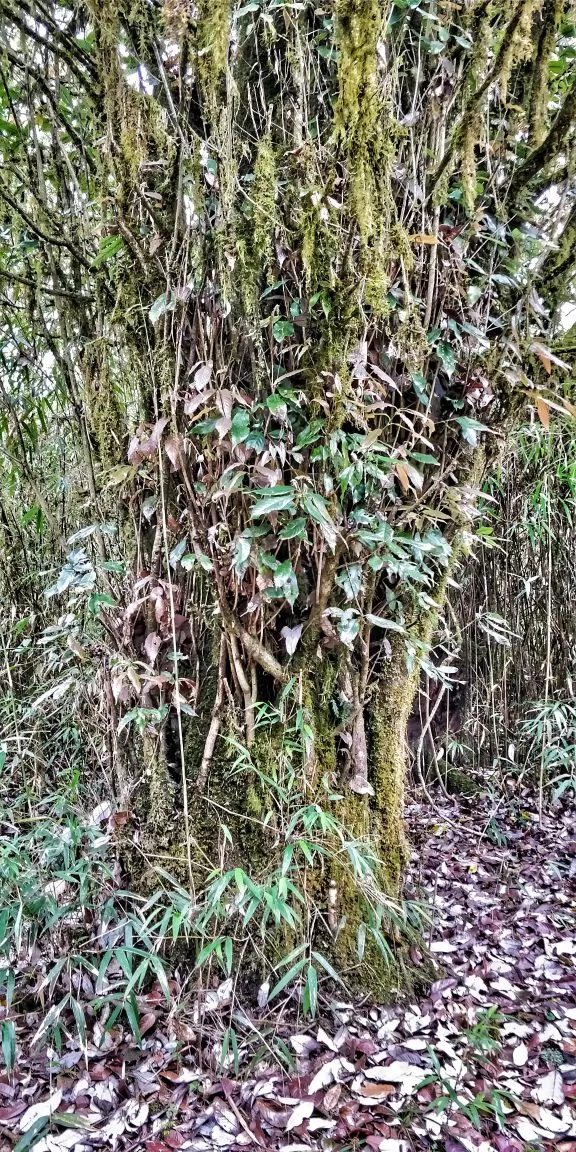 We saw some very beautiful wild flowers on the way too...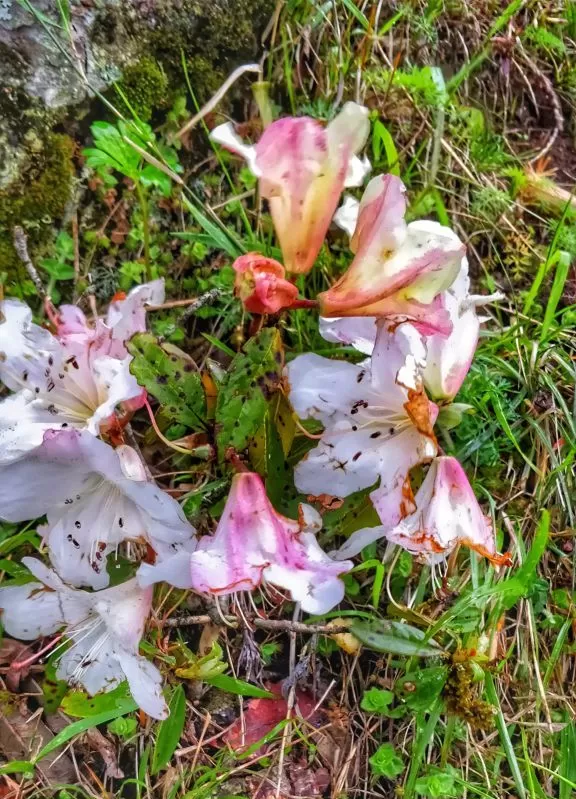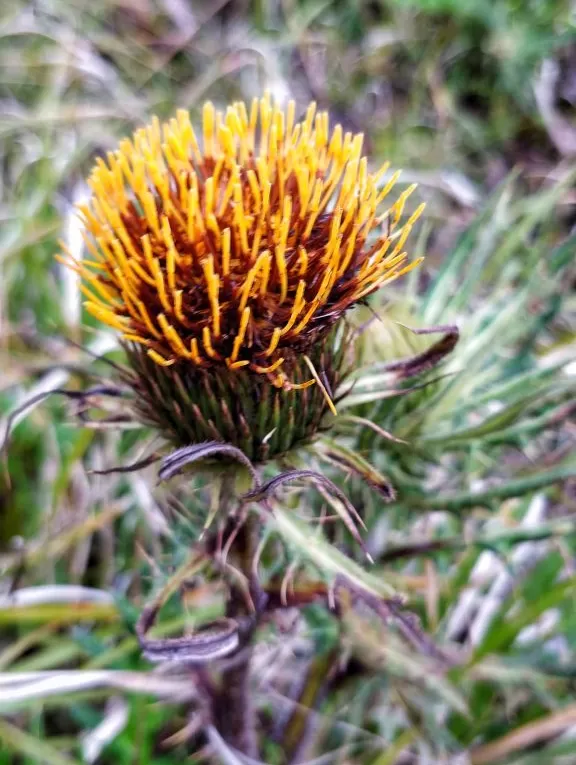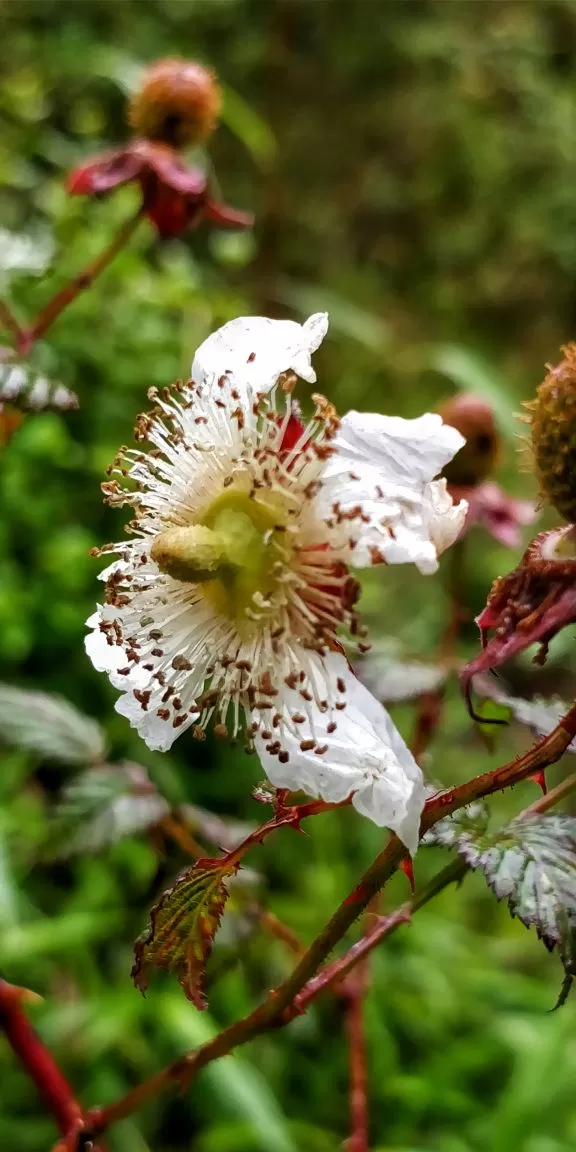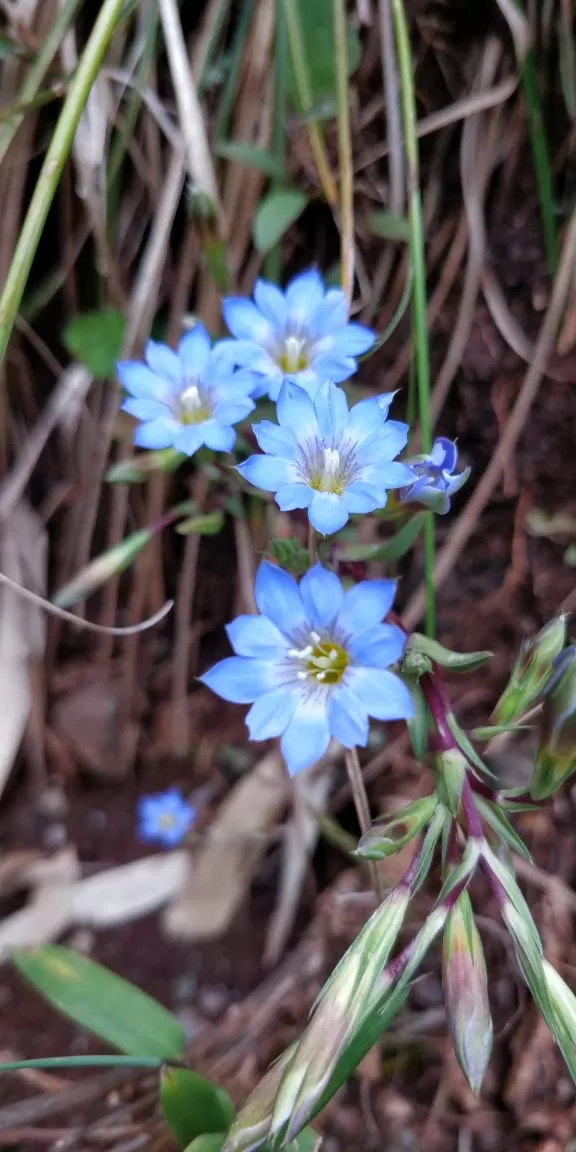 The path of the trek was so bountiful with natural beauty that 12kms of those rough slippery way did not feel like a task. And once u reach the top... You are blown by the view!
And then we finally reached..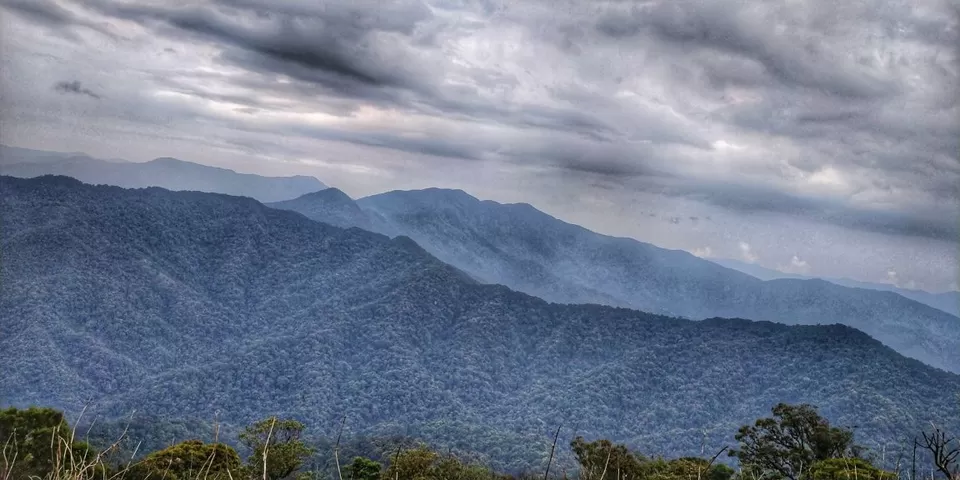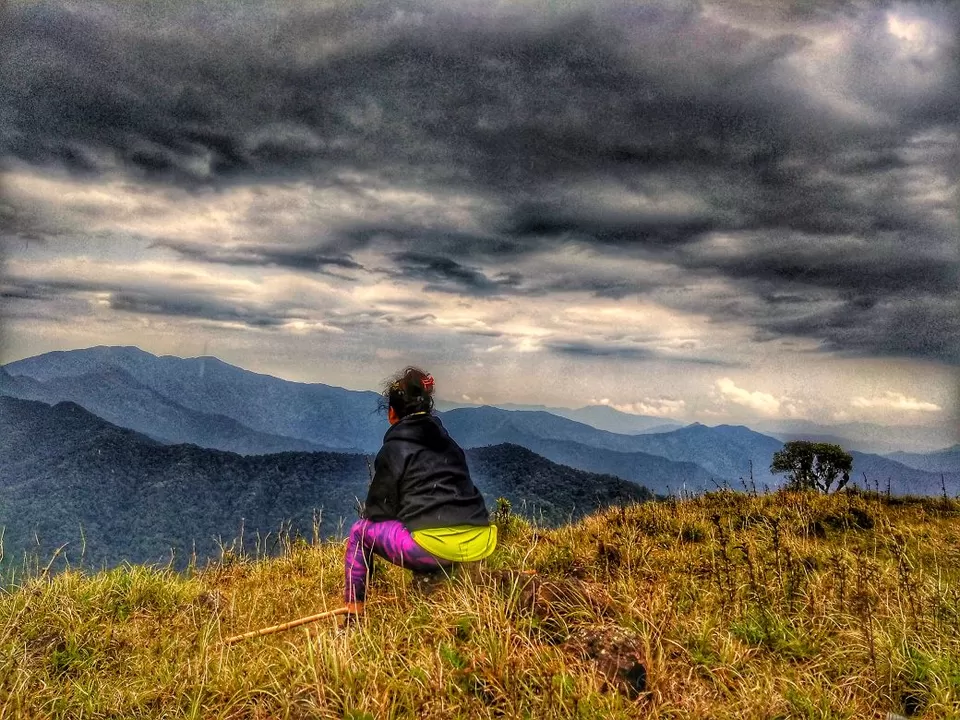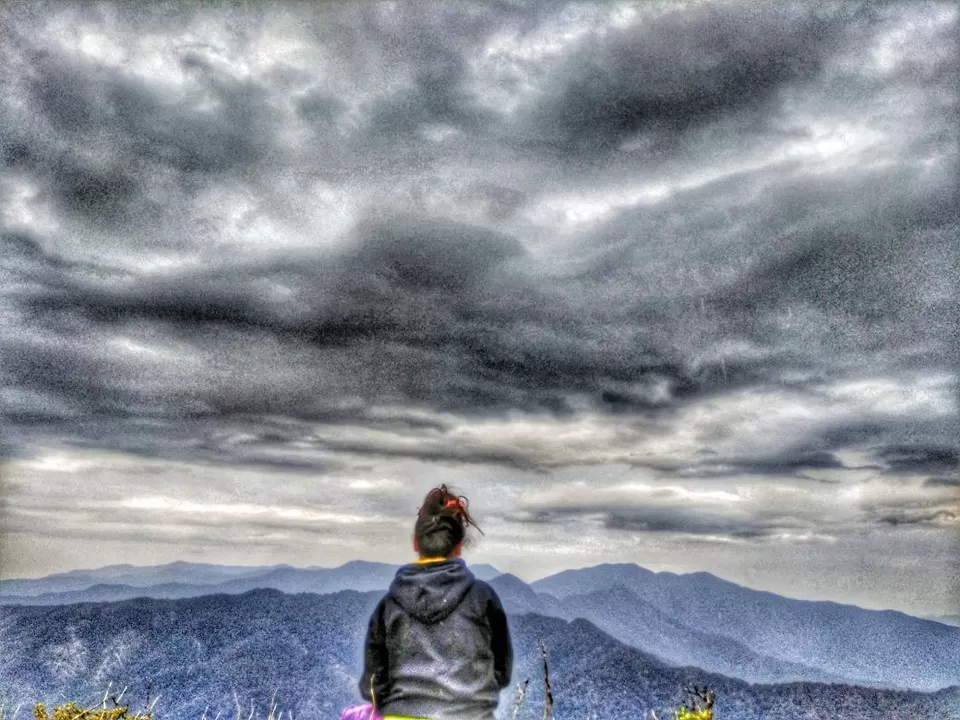 And in the top of these hills here... Lies Shirui Lily!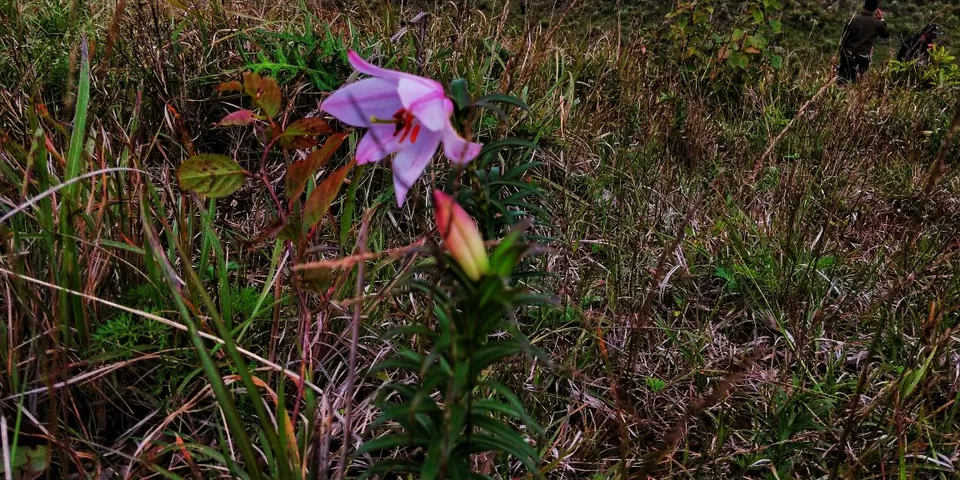 What is shirui lily? And why is it special? -
The Shirui lily has been the State flower of Manipur since 1989, and Legend has it that the Lily is the daughter of goddess Philava, who resides and protects the hills of Shirui. Commonly called as Kashing Timrawon, the flower is also believed to be a kind and protective spirit that rests on Shirui Peak. It also symbolizes prosperity and happy life.
These shade loving lily blooms only for two months (May and June), only in the Shirui Kashung range which stretches from north to south ranging 4900′ to 8474′ above sea level. This range of mountains also happens to be one of the most beautiful ranges in Manipur.
As we trekked, I asked Pimpim if she had been to see the lily before.. she answered she has been going every year from the time she remembers. "All of us go to pay homage to her every year when she blooms... She hasn't bloomed to her full strength yet, it will still take few more weeks this year it seems. By then the monsoons are going to get worse"
Though I had read about Shirui Lily in the internet... I wanted to know how the local residents talk about it's magic. And so she began... " Once upon a time, a very beautiful and attractive princess(Lilly) used to live in this place with her lover(Shirui). One day Shirui went down the hill for some work but he never returned back home. Lilly kept on waiting for him all her life and finally died in this place. It is believed that Lilly flower which comes out from the soil is because the princess was buried here. Some say she still resides here and sings songs to beautiful people passing by... And if anyone heard that song, he never comes back from these hills" And there has been instances of people going missing in the trek. Spooky yet interesting right!?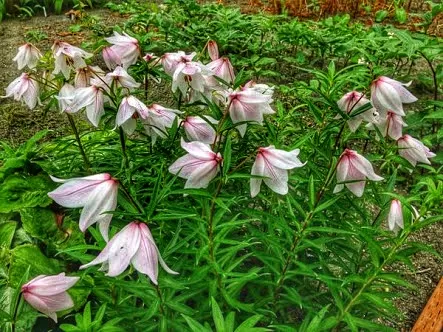 Few facts about this beautiful flower -
Shirui Peak is the abode of the majestic Shirui Lily flower. Known world-wide for its rare and modest beauty, English botanist, explorer, plant collector and author, Kingdon F Ward first discovered the flower in 1946 and introduced it to the world by bagging the prestigious merit prize in the 1948 Royal Horticultural Society Flower in London.
Its botanical name-Lilium Mackliniae Sealy- was named after the maiden name of his wife Jean Macklin and a postal stamp was issued by the Indian Postal Department to commemorate this flower.
This rare lily has a pale mauve color and beautiful pale bluish-pink petals. Its beauty lies in its bell shape petals in bowing position like a modest girl. One of the characteristics that is unique to this rare flower is that is comprises of seven colors when seen under a microscope.
Other than being one of the most rare flower in the world it also has medicinal values.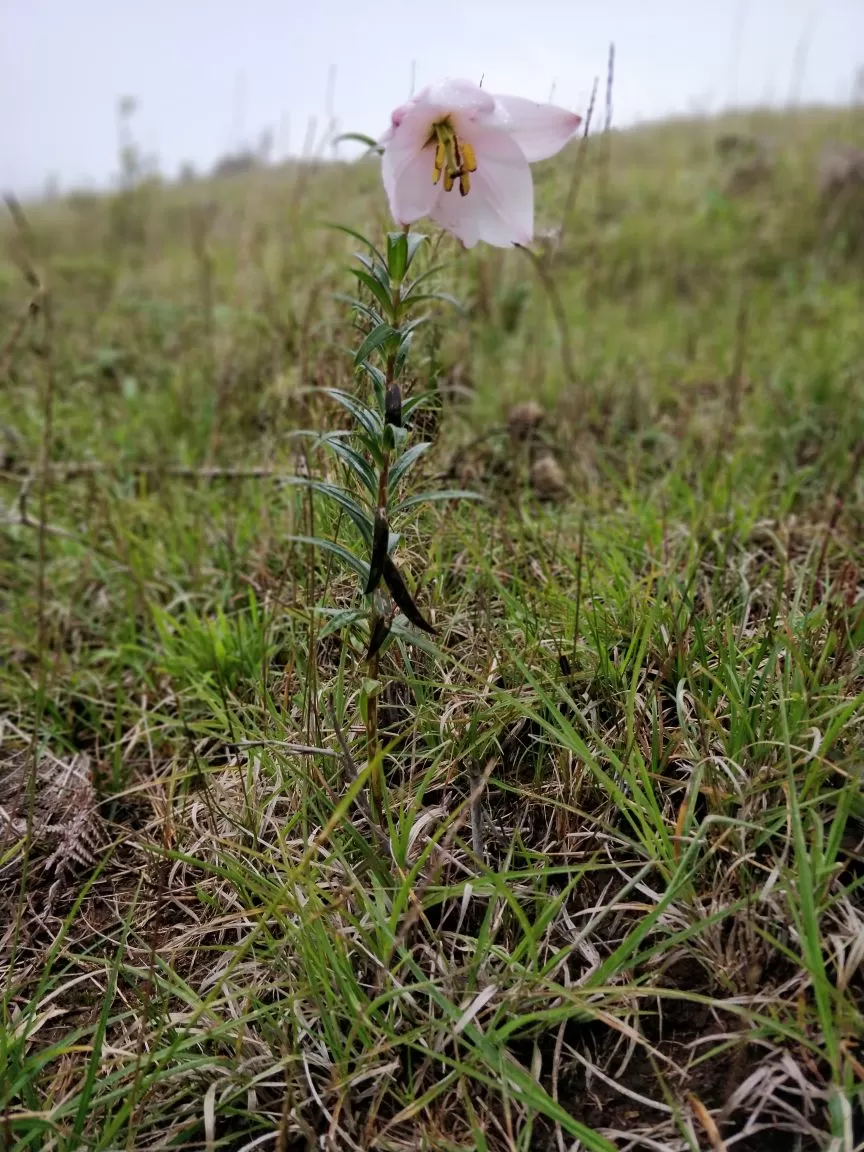 Though I wish to conclude with the most amazing words... but I cannot! Because it pains me to think how ignorant we Indians are to our gems.
In spite of being home for one of the most rarest , fragile and beautiful Lily , the Government has totally ignored it's existence. No researchers or professionals have come forward to preserve this mystical flower! And moreover I did find Shirui Peak on the tourism map of Manipur. We are failing ourselves!
But I see some ray of sunshine as the Shirui Lily Festival, that is held every year in Ukhrul in honor of this flower, gaining importance and being celebrated in larger scale. We Indians really need to see the beauty within our country and start appreciating it!