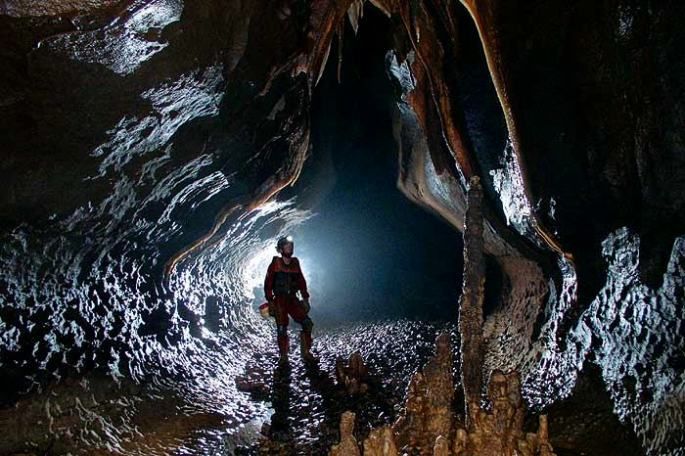 Imagine dark mysterious stalactites, lakes and exploring your way through delicate rock formations. If this sounds exciting enough, then caving is the perfect activity for you! The deep dark world of caving is fascinating beyond belief. This wonderland beneath the earth's surface is probably one of those few unexplored areas left where you can explore new paths.
Known by many as an activity frequented by hard core adventurers and fearless explorers, luckily there are many places in India where you can appreciate the most interesting formations and fossils that nature has to offer.
Where?
One of the best caving sites in India is in the scenic state of Meghalaya in Northeast. Blessed with lush green mountain ranges and beautiful waterfalls, Meghalaya is known not just for its natural beauty but also for the many opportunities that it has to offer for the adventurous traveller. Located near Baghmara in Meghalaya, Siju Caves are the third longest cave system in India. Aptly known as Meghalaya's pride, it stands on the bank of River Simsang, below Siju Village and near Naphak lake. About 30 kms from Baghmara, this is India's first limestone cave.
What makes it special?
1.Find your way out of the perplexing passages which resemble a maze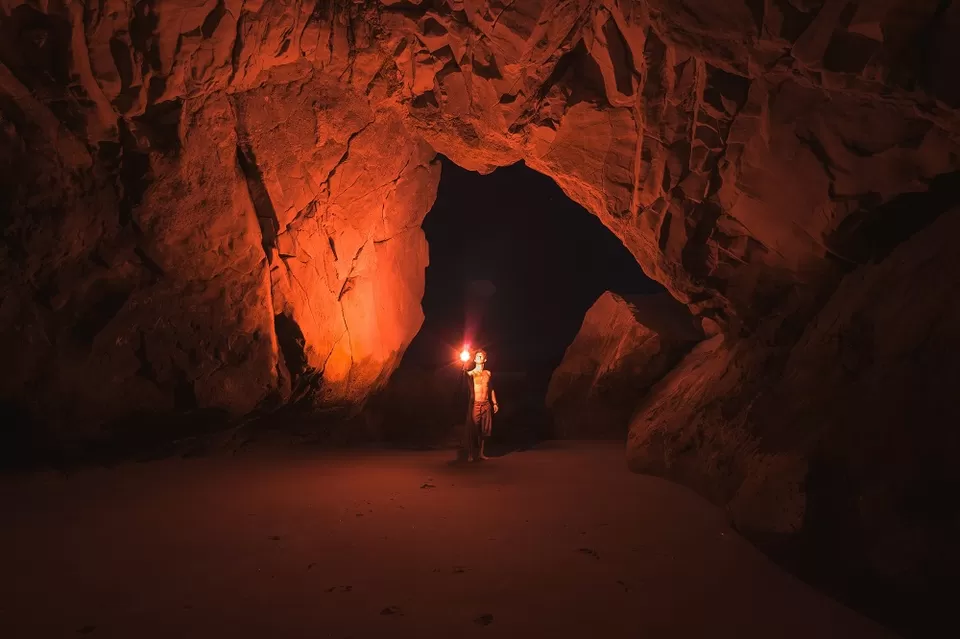 With a length of 4772m, a large part of the caves are unexplored even by experts. As you traverse further inside the passages, you will find yourself moving away from the noise and congestion of your everyday city life.
2.Discover some of the most impressive natural limestone formations of stalactites and stalagmites.
The caves also house river passages of the tributaries of the Simsang river on whose bed the caves lie. Di's chamber inside the cave will leave any visitor awestruck with its beauty.
3.Challenge the inner adventure seeker in you by walking the flimsy rope bridge that connects the summit of two hills while reaching the cave!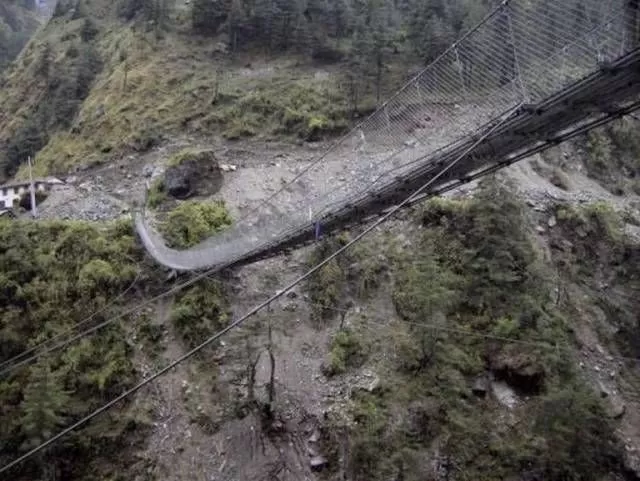 It's wobbliness gives an added thrill to your journey ahead!
4.Experience the thrill of being surrounded by thousands of bats residing in the caves.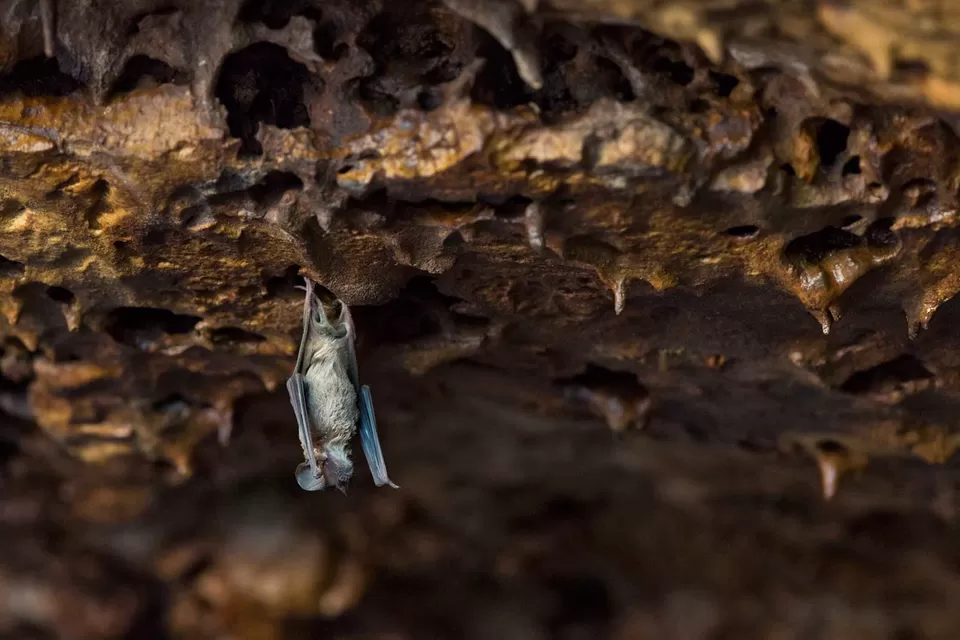 Also known as Dobakkol, this cave is known as the Cave of Bats due to the unusually large number of bats residing in the caves. Despite their presence in the area, it is safe for visitors to explore.
Getting there:
By Air: Guwahati is the nearest airport located about 200 kms from Tura. From Guwahati caves are available till Tura and further sightseeing places.
By Train: Guwahati railway station is the closest at 200 kms. It is well connected to most Indian railway stations.
By Road: Overnight buses are available quite regularly from Guwahati. It is also well connected to cities in North East via road.
As the last stretch on your way can be quite treacherous, it advised to hire a four-wheel drive from Tura to the caves.
Food & Accommodation: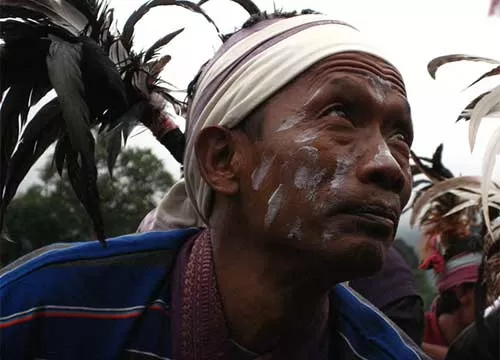 The best place to stay while on a visit here would be in the Tura region which is about 132km from the caves. Forest and government approved tourism guest houses can be booked for your stay here. For food, it is best to check with the locals who are quite helpful and will give you homecooked food in both vegetarian and non-vegetarian cuisines prepared with exotic produce of the region. The food made by these locals is a culinary experience of its own. The delicacies here include bamboo shoots and potash in curries known as Kalchi. Alternatively, you can carry your own food.
Best time to visit:
Although you can visit this for most of the year; December-March would be your best bet. Due to the nature of this activity, monsoons are best avoided in the area.
Necessary precautions:
It is advised to take help of the locals who are easily available for guidance near the cave site to enjoy the labyrinth within the cave. Carry basic necessities like torches, water, food and extra batteries to enjoy the journey better. Wearing all weather shoes and carrying an extra set of clothes is also recommended as some parts of the cave have water levels which can reach upto knee length or higher.
Nearby attractions:
You can visit the nearby Baghmara reserve forest and witness a variety of wildlife and birds in a serene environment or the Tura peak which is at a level of 872 meters
Have you visited any such unusual place? Share your experience here on Tripoto!
For videos & more , check out Tripoto's YouTube page!
Frequent Searches Leading To This Page:-
meghalaya itinerary for 10 days, 9 Nights 10 Days Meghalaya Tour Packages, backpacker road trip meghalaya, meghalaya vacation, meghalaya holiday Tour Package