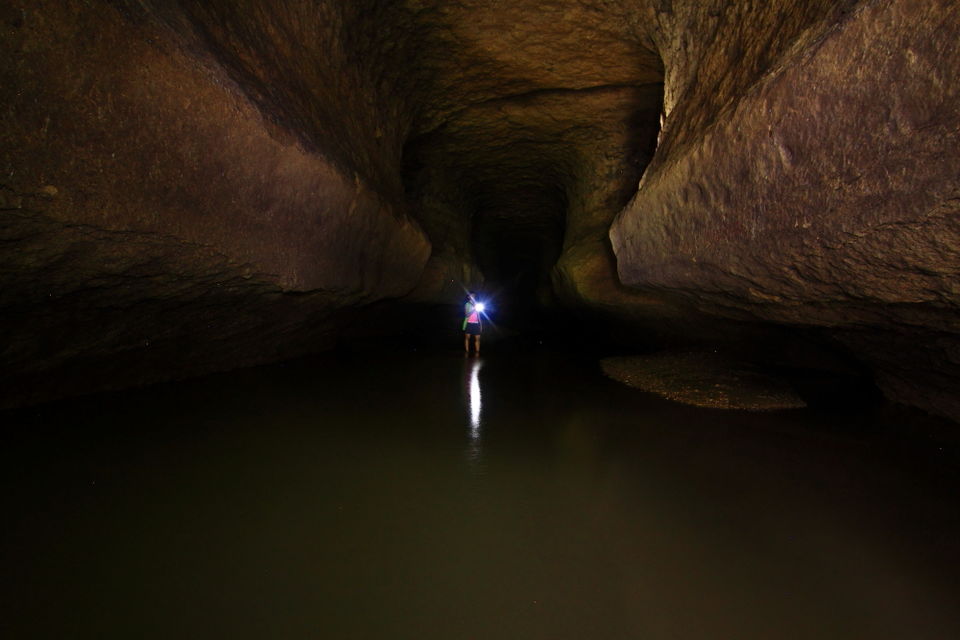 If squeezing through dark narrow passages, wading through waist-deep water, experiencing underground rivers and gorges and quietly scurrying past spiders, bats and beetles piques your interest, then caving is an adventure activity that you are sure to enjoy. It's a mystery to me why caves in Meghalaya are not as popular as other places of natural attraction. While most seem to know about the state's scenic beauty, including the beautiful hills, incredible root bridges and lovely waterfalls, few are aware that it is one of the best places to explore caves in India.
Caves take millions of years to form, and owing to Meghalaya's high level of humidity and precipitation, this 'abode of the clouds' as it is popularly called, has approximately 1700 limestone and sandstone caves, which are some of the deepest in India and are either fully or partially explored. Stretching to over 300km, most of the state's caves are located in the East Khasi Hills, South Garo Hills and Jaintia Hills.
Caves in Meghalaya

Caving is an adventure activity that involves exploring wild cave systems. There are many operators that offer this activity in Meghalaya, along with the necessary gear and guidance. It is important to go with a professional guide or group that can help your navigate through the caves. A typical itinerary to explore these caves in Meghalaya ranges from five to 10 days, and involves exploring several caves from an easy to medium grade.
You usually enter through a small hole and begin your journey of traversing through uneven terrain. Your pace will be slow and every step will be placed strategically, under the guidance of an experienced professional. Depending on which cave you are in, you will come across waterfalls, stalactites and stalagmites formations, narrow routes, flooded passages and creatures such as beetles, bats, crabs and small fish.
You will have to be careful so as to not to hurt yourself, or break any of the formations, which take millions of years to form.
Skill and gear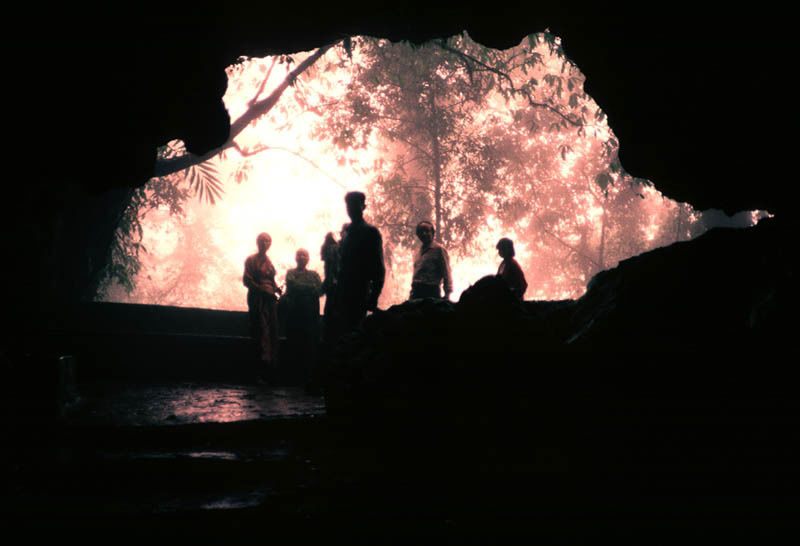 Though you don't need any formal training to enjoy caving, you should be fit, flexible and active. This activity is physically taxing and involves a lot of hard work as you go from climbing to belly crawling, all in pitch dark. And never be shy of asking for help when you need it.
The group you choose should provide you with all the gear you will need, such as body suits, gloves, helmets, LED headlamps, and gum boots. Besides these, you should bring a small backpack, a bottle of water, something small to eat, such as granola or a chocolate bar, a basic first-aid kit, a camera with flash (if you intend on taking pictures), and a set of fresh clothes.
Best season
November to March is the best time to explore the caves in Meghalaya as this is when the water levels in the caves are at their lowest.
Cost
The cost of caving varies according to the tour company you choose, and how many people you have in your group. Generally speaking, the more the number of people, the less will be the cost per person. A package for six to seven days, which includes exploring multiple caves, will cost anywhere between Rs 3,500 to Rs 4,500. Usually, tour companies do not take a single person, unless you are ready to pay a lot more.
Caving organisers
The Meghalaya Adventure Association's commercial wing called Meghalaya Adventure Tours organises caving expeditions for people of all ages. Contact for more details: matours@rediffmail.com | +91 98630 60368
The last I checked, Kipepeo had stopped organising multi-cave tours, because of a permission related issue with the local authorities. But they still take you for single cave expeditions in batches of two or more. Contact for more details: info@kipepeo.in | +91 99300 02412, +91 99309 80313
Best caves to explore in Meghalaya
Under their project called "Caving in the Abode of the Clouds", the Meghalaya Adventurers Association leads cavers on explorations of the caves of Meghalaya every year. As part of their initiative in 2016 of the Clouds expedition 2016, they mapped and explored three partially-explored caves and 33 new caves. Here are some of the most popular caves in this beautiful state:
Jaintia Hills
Krem Chympe: India's fifth largest cave (as of now), this river cave has a difficult terrain. It has around 50 natural dams and the water levels in the cave can go as high as 20 to 26ft, which means that you would have to swim over 3.5km to get past the water. It is also known to have a large colony of bats and several fish.
Krem Umthloo: This beginner-friendly river cave has gorgeous formations inside, which would delight any caver. There are 50 to 60m deep potholes that act as entrances in a dendritic pattern.
Krem Liat Prah: This magnificent cave is the longest known in India. Currently, it is estimated to be 25km long. A major feature of this cave is its ginormous trunk passage, popularly known as the aircraft hangar.
Khasi Hills
Mawsmai Cave: Being one of the few caves that can be explored without a guide, the Mawsmai Cave is very popular with tourists in Meghalaya. This limestone cave has a big entrance, but it quickly becomes narrow and might be scary for claustrophobic people. It is the only fully lit cave and is home to bats and many kinds of insects.
Krem Mawmluh: With a length of 7km and the distinction of being the fourth largest cave in India, Krem Mawmluh is a Grade 2 level cave. You enter the cave by walking through water, which turns into scary quicksand in the dry season. You should expect to do some belly climbing and vertical climbs, though most of the passages are horizontal.
Krem Ri Blai: This is one cave you must definitely go inside once in your life. It is a vertical cave that is difficult to get to, but is perfect for lovers of adventure and the dark. You enter the cave into a tube-like passageway and continue through it. You will encounter a lot of waterfalls as you walk ahead.
Garo Hills
Tetengkol Balwakol: The small entrance here leads to the second largest cave in the Indian sub-continent. At 17,500 feet, this cave is also called the cave of dwarfs with inverted feet, because inside are a passages where you can only stoop to move ahead.
Siju Cave: This is a fascinating cave with impressive stalagmites and stalactites in its bat caves inside. It has some incredible river passageways and limestone rock formations, but exploring it requires some prior technical knowledge of caving.
Have you ever been to the mysterious caves in Meghalaya or anywhere else in the world? Write about your own experience and inspire travellers on Tripoto to give this incredible activity a chance.
Frequent Searches Leading To This Page:-
caves in meghalaya tourism, best caves in meghalaya, biggest cave in meghalaya, famous cave in meghalaya, meghalaya packages includes caves