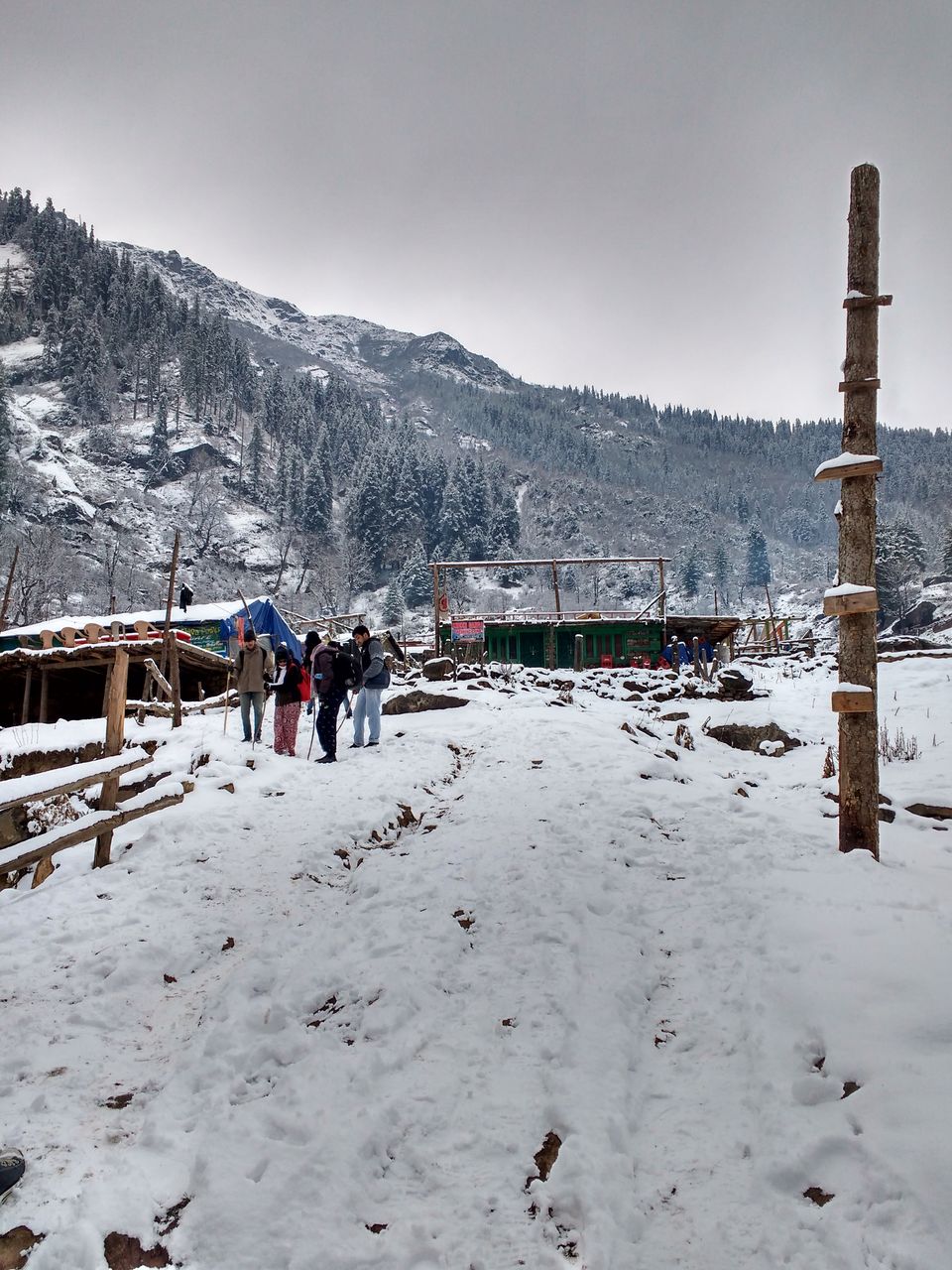 We started our trip from Delhi to Manali and then to Malana village and next day we started our journey to Kheerganga..I have had heard a lot much about this place and also that not many people are able visit it due to the uneasiness of the trek and as also it is a cut off from our world..
Me and two of my batchmates went along this mystical idea of visiting Kheerganga on Christmas in snow..I have visited Parvati valley twice and even visited Tosh last year during the Christmas but Kheerganga is way more than these places (as I heard and read through articles) and I wondered what could this place be in snow on a Christmas day...But as we had already been coming from Malana, many of the localites were already disappointed that there hasn't been snowfall till yet as it was last week of dec. So we had set our minds through the fact and got disappointed the same way..
We booked a cab from Kasol to Barsheni and as we started our journey late so we were not pretty sure if we could reach there on time as Kasol to Barsheni is 45 min. to 1 hr Approx and then it was a 6 hours trek..We started our trek at 4 pm and everyone else including the cab driver advised us to visit Tosh instead as it is not safe trekking Kheerganga at night without a guide.
As we started the trek it seemed pretty flat land and a normal walk along the mountain trail and we wondered why people say it's dangerous, as we moved ahead towards the half way which was a small village and the first refreshment point..We met two guys returning back and we asked about how is the trek and further, he exclaimed that it is very tough ahead and that he and his friend don't think that they could reach there before the moon so they were returning back..As we were not even on the halfway we questioned ourselves then he said "if you think you can then I think it's your call" this phrase clicked and I knew it was my call..We knew we could do it at a little good pace but on the bet of loosing time to enjoy the beauty of waterfalls during the trek and so couldn't possibly click any pictures as the day light was vanishing away..
While crossing the village we stopped at a shop for water and I enquired the same question to the shopkeeper..He said, " apke age kuch log guide ke sath Gaye hai unhe chase karlo". So we rushed our way towards the last bridge, it had already been 7 pm and it was the last part of our trek which went straight through the forest into the dark..We had paced a good speed and hence were successful to chase a group of 7-8 guys and girls who were from Delhi & Bombay and luckily they had a local guide along..We were all struggling our way in the dark with flashlights and phone lights.. This part of trek was the most dangerous one but in the dark we just cared to reach as we were dead tired..We were lucky enough that there was no snowfall till yet (unluckily) and it made it easier for us to trek through 'the path which was a foot wide with a huge wet slippery rock on the right,a direct slopeway to the river down on the left and water flowing over the path with a fallen tree ahead..' At this moment I realised why it is said that it is one of the most dangerous treks in Parvati Valley..It took us almost 2 hrs to trek the last 4-5 KM's, we could see a gleam of light through the trees and could realise that we had possibly reached..
As we reached and acquired for stay, we were very happy to finally reach and only thing awaited was some food as we waited for our order to be served,we only wondered that there was no snow..The service was late as guesthouse was fully occupied and it took him 30-40 mins. To bring our order, and we became more hungry as we haven't had proper lunch..
The guesthouse was half empty when he served our dinner and as we finally could have the first bite of a proper dinner, someone from outside the guesthouse shouted "barf gir Rahi hai" and everyone else started hooting and cheering.. We looked at each other's face holding the first bite in the hand and mutually without even a word decided to eat the food instead as after the dinner we already had to go out in our room which was at backside of the guesthouse but now we were having our dinner with much more faster pace as we were excited to play in that snowfall..We got outside and played with snow and then rushed back to our room as it had started to fall heavily.."And I wondered what it could be like if we slept for the night and next morning everything was covered with snow.."
I think my wish was accepted too early..And next morning as I woke up at 4 am to pee and opened the gate , it was dark outside and everything was covered with crystal clear snow and snow was still falling..And it was a sight unimaginable in one's dream and it was something really very special to put the first footstep in that clear white land of diamonds with such scenic beauty on the Christmas and first snowfall of the year..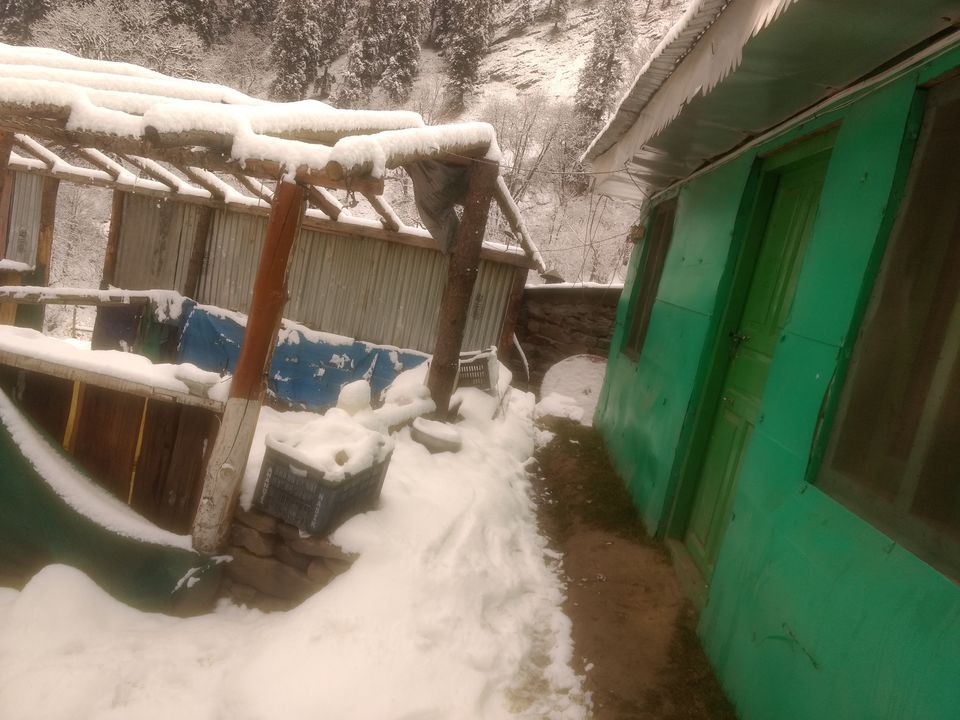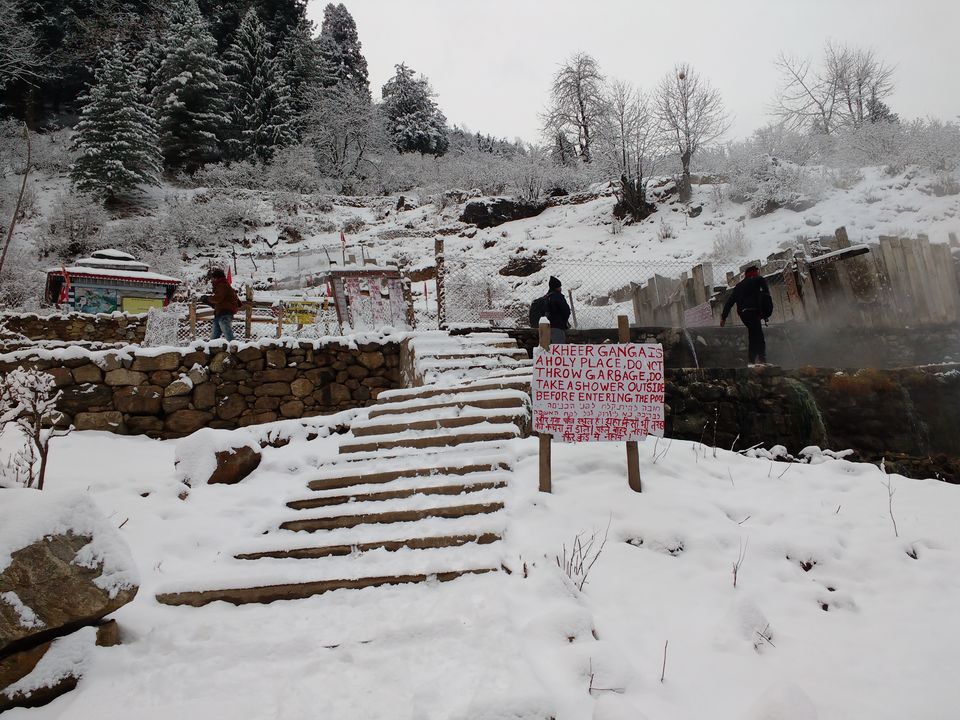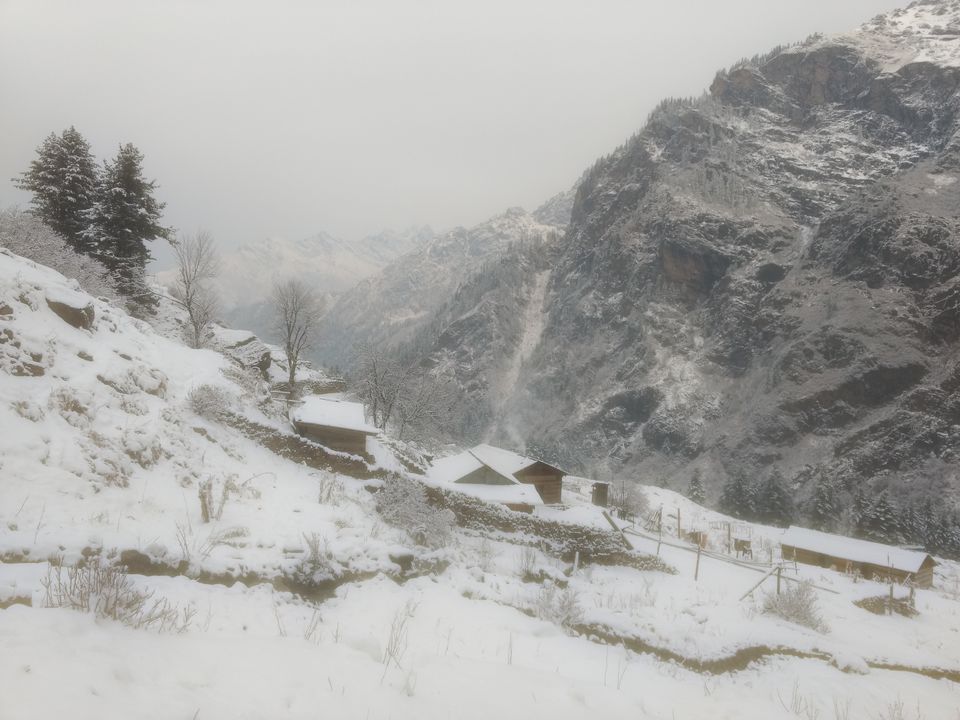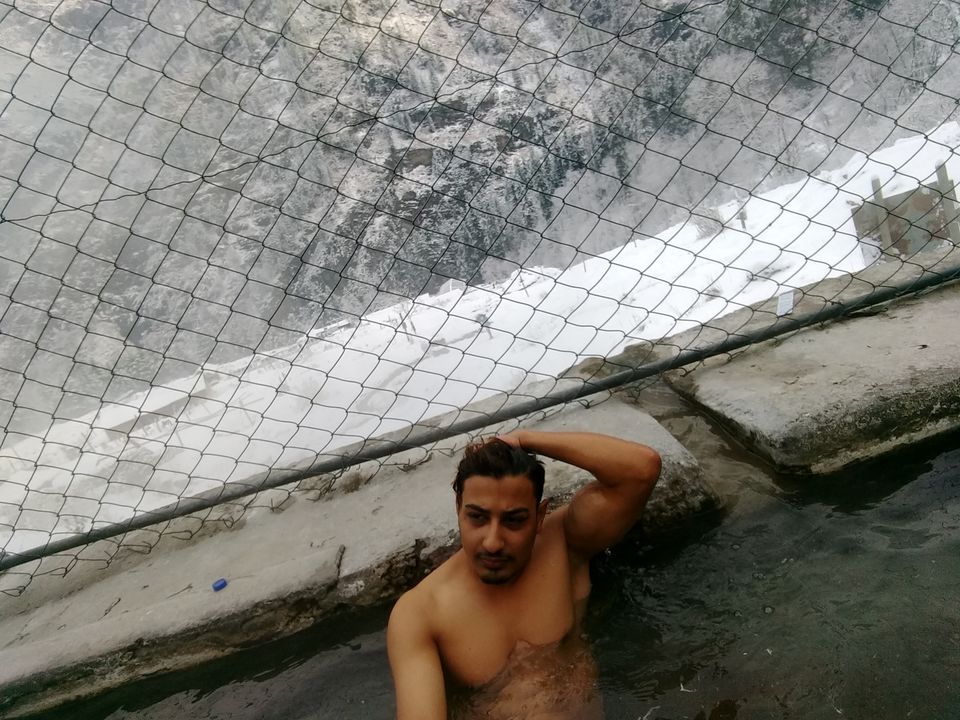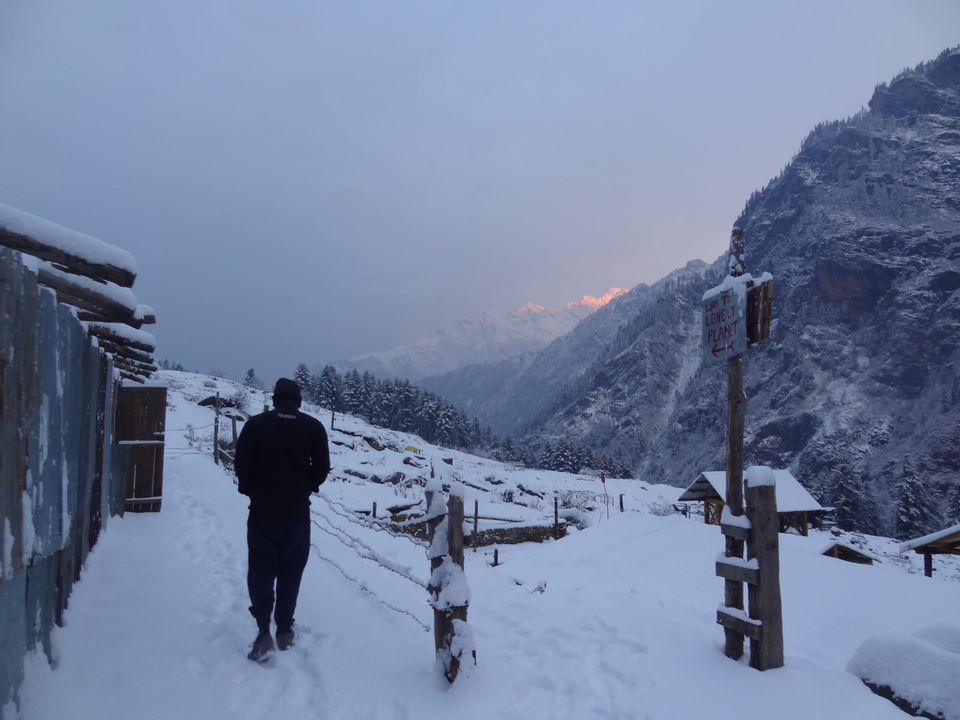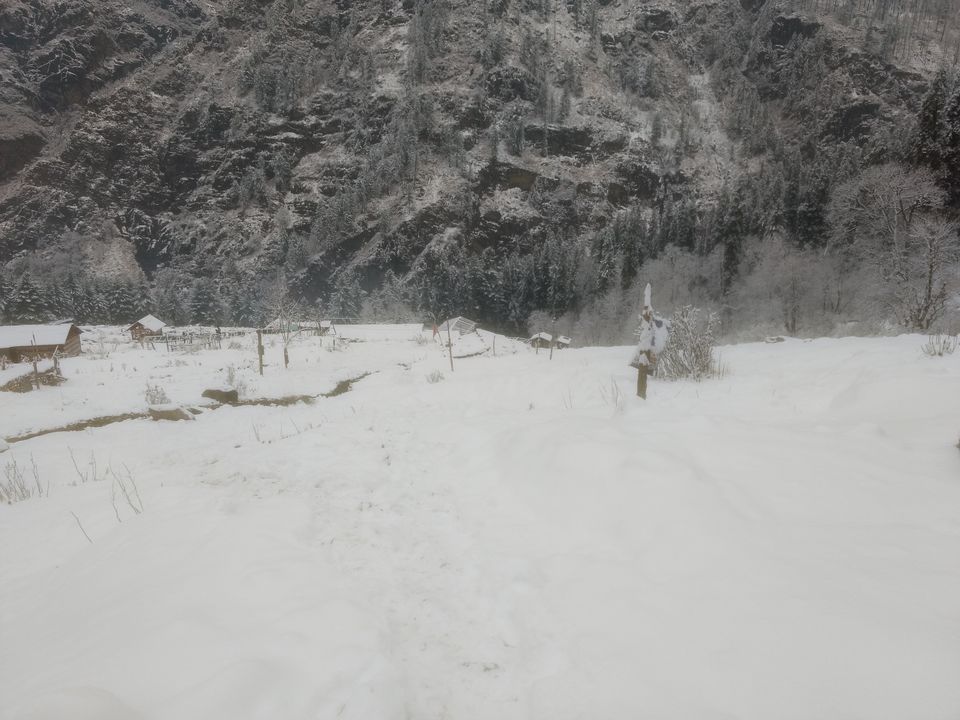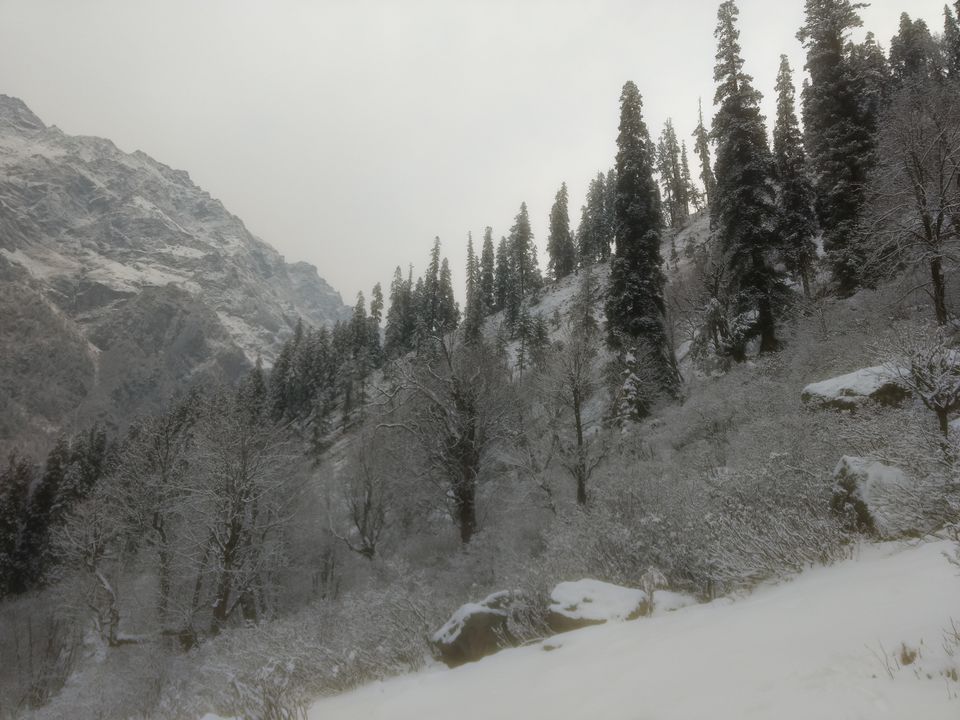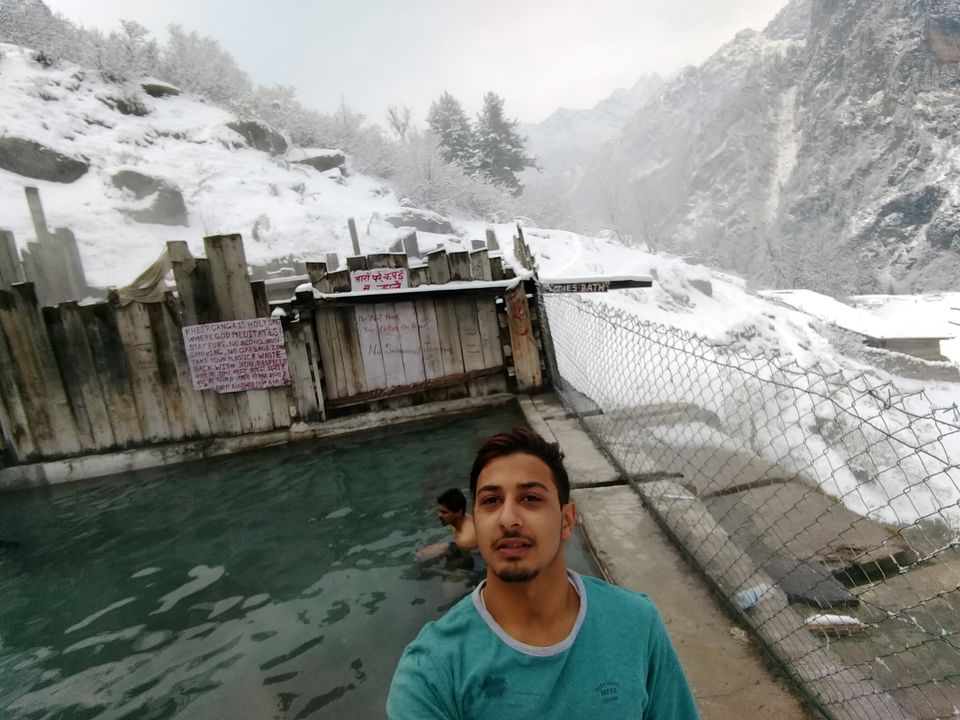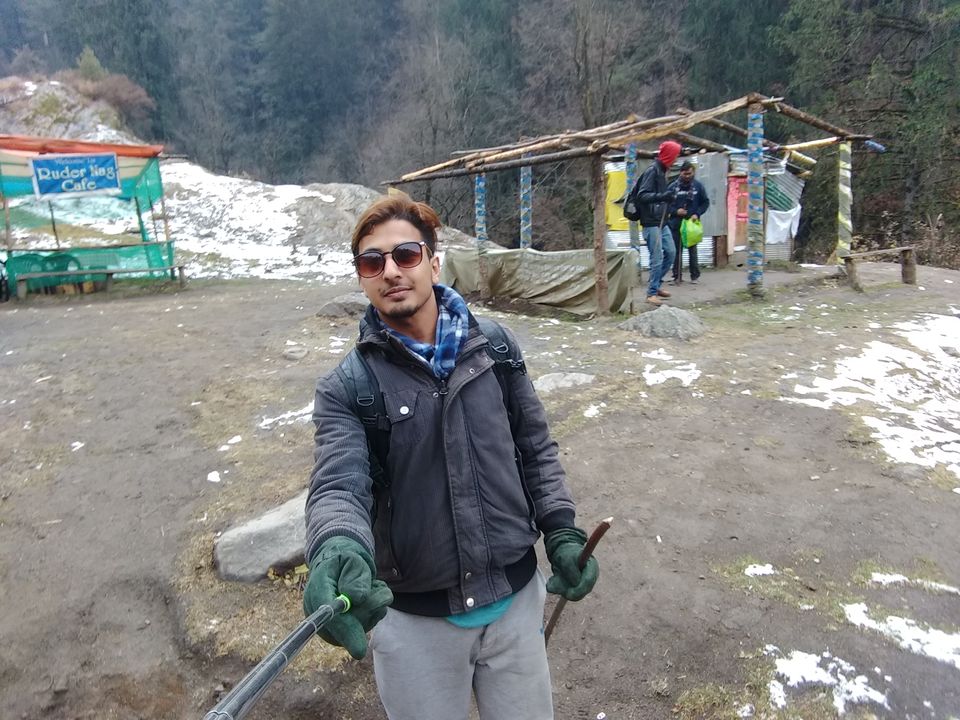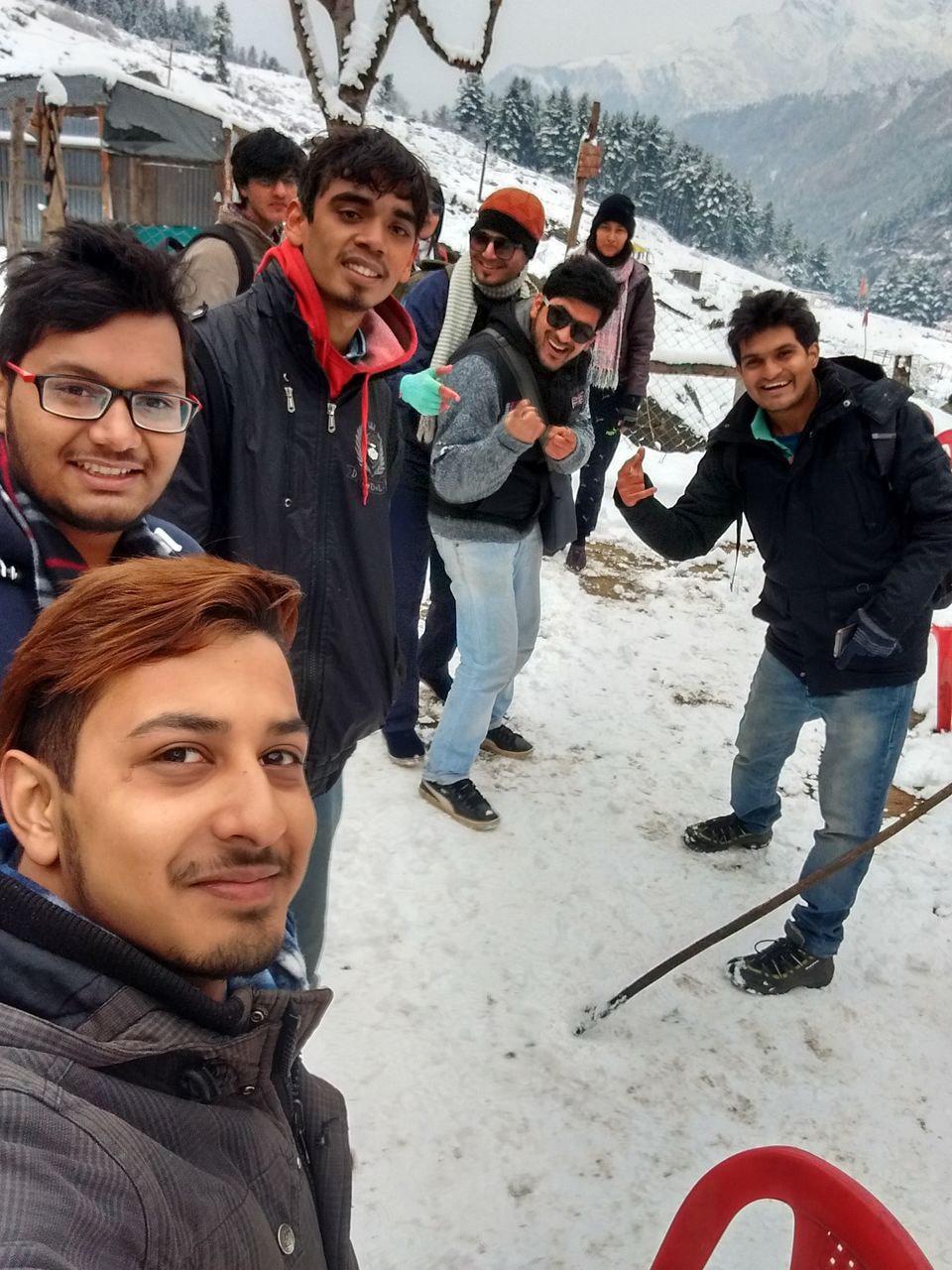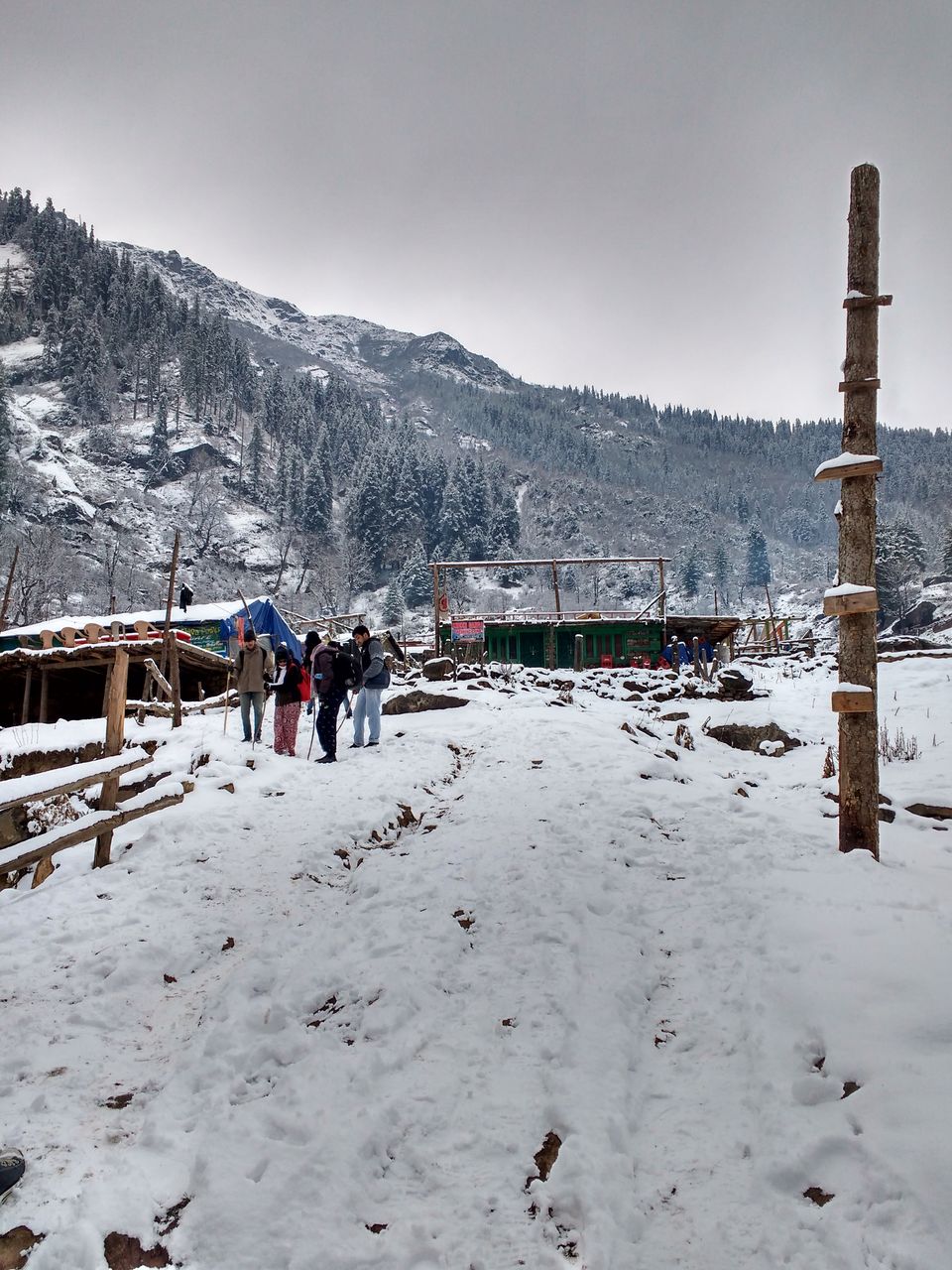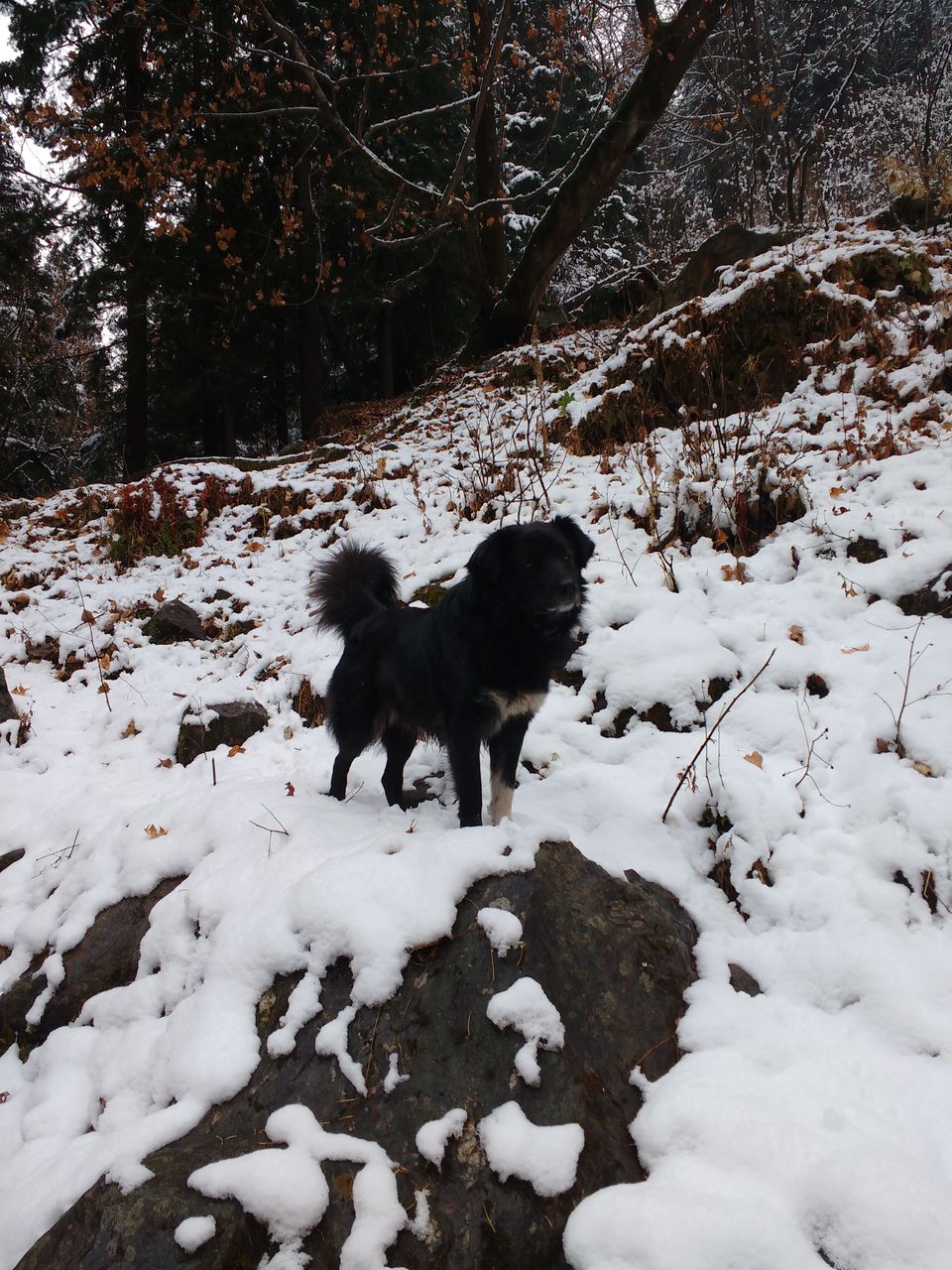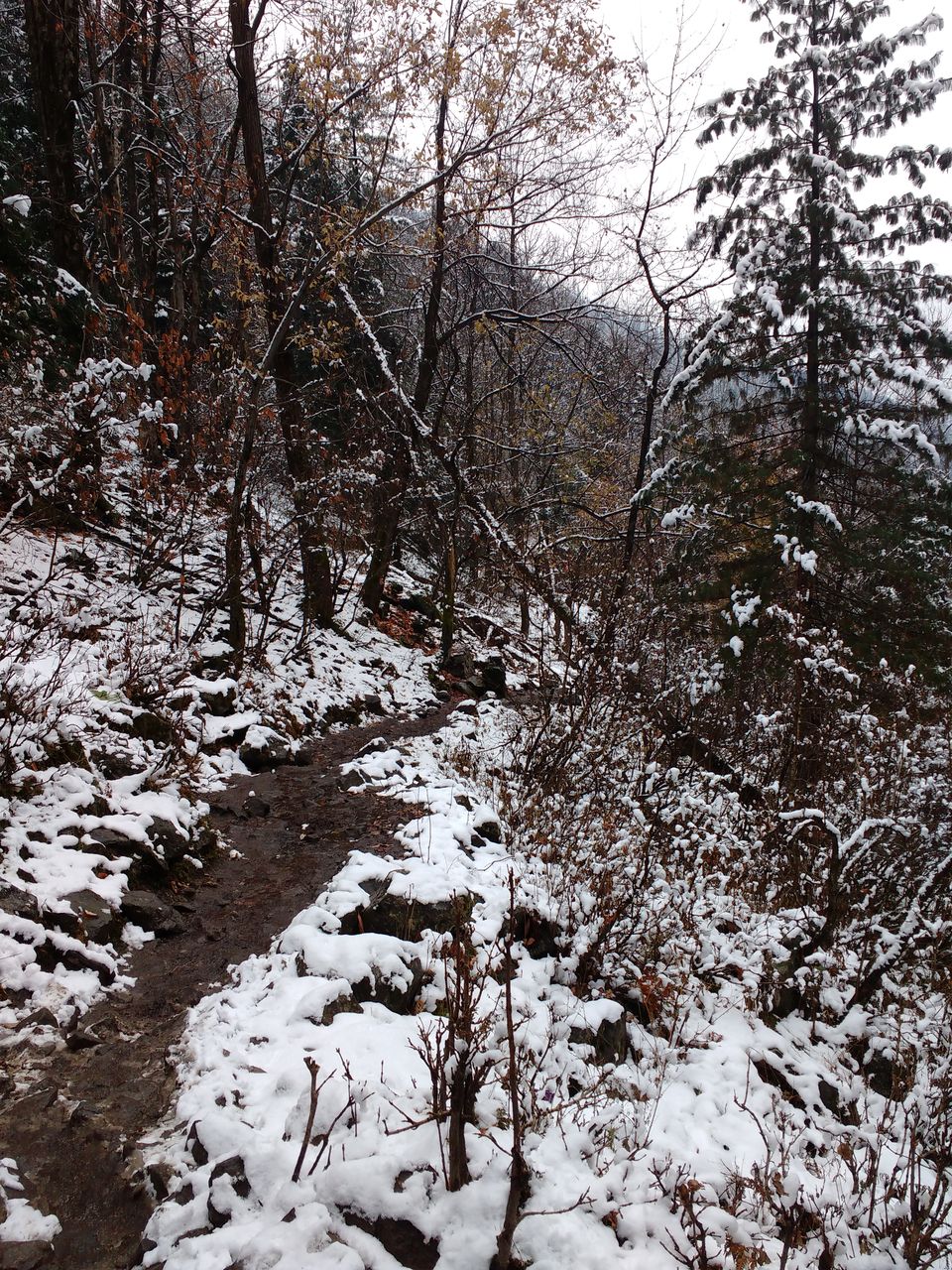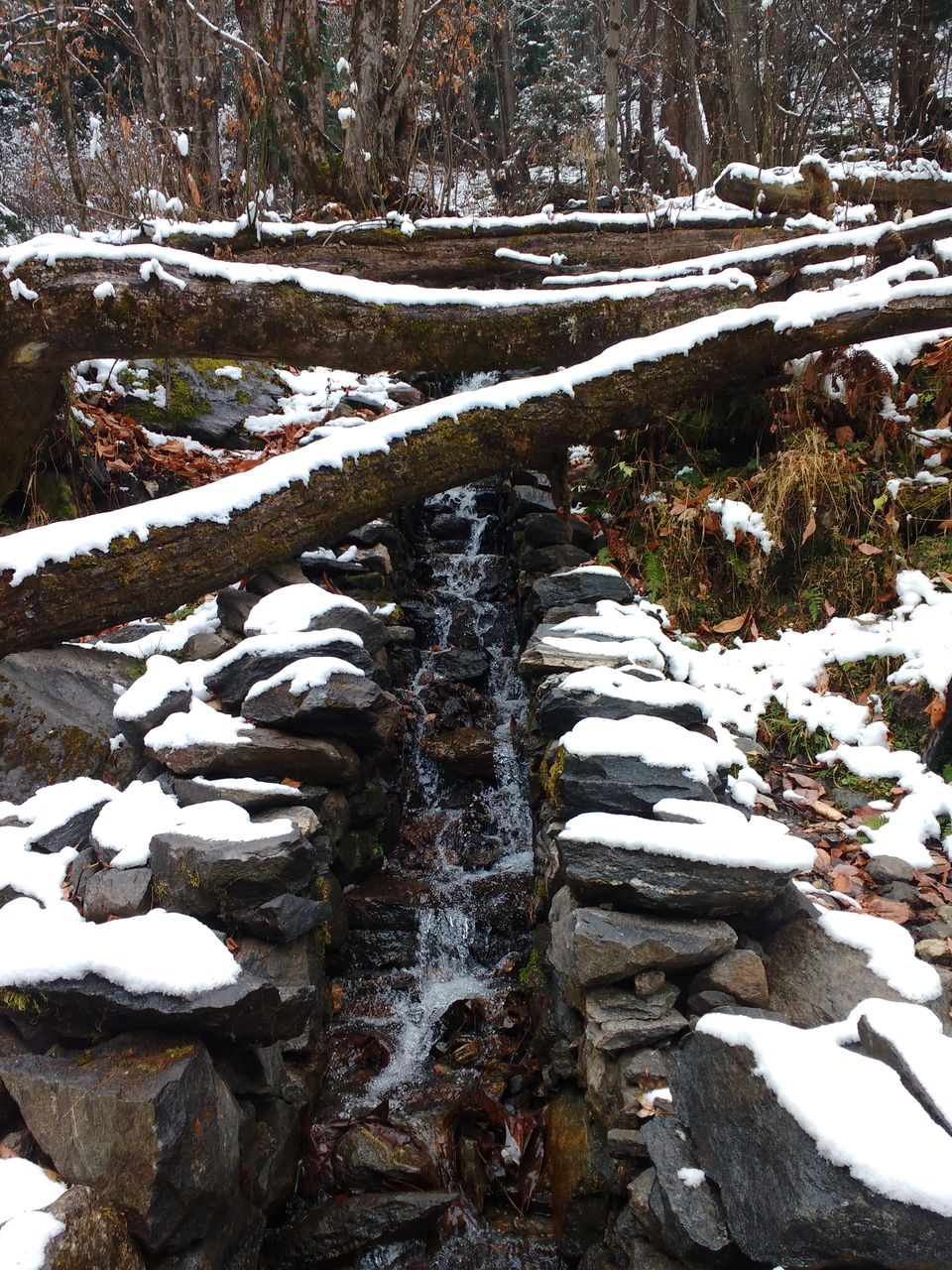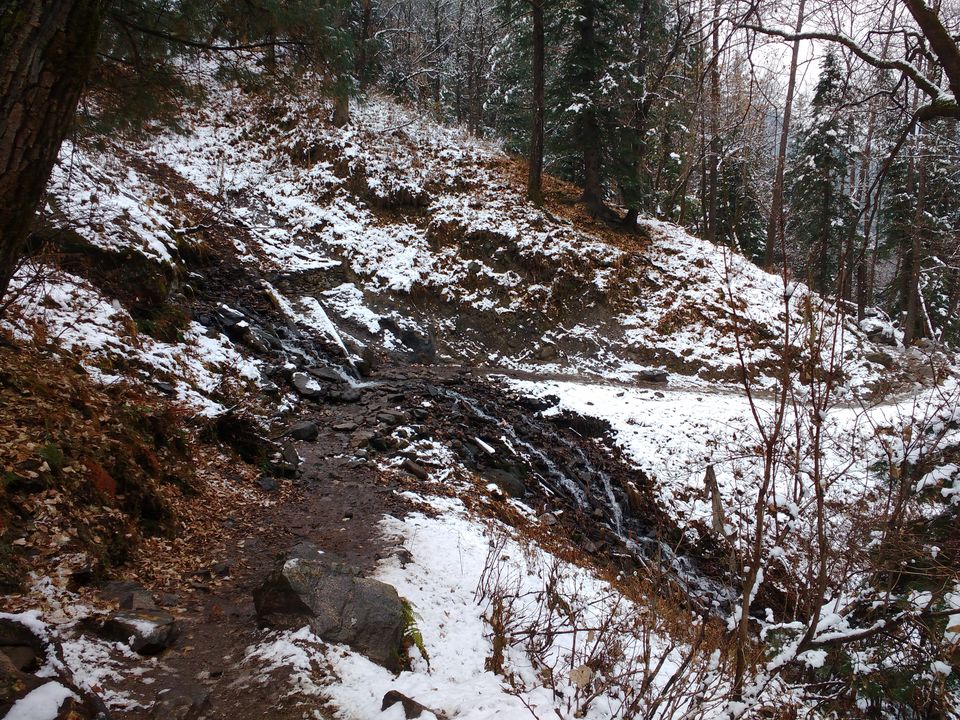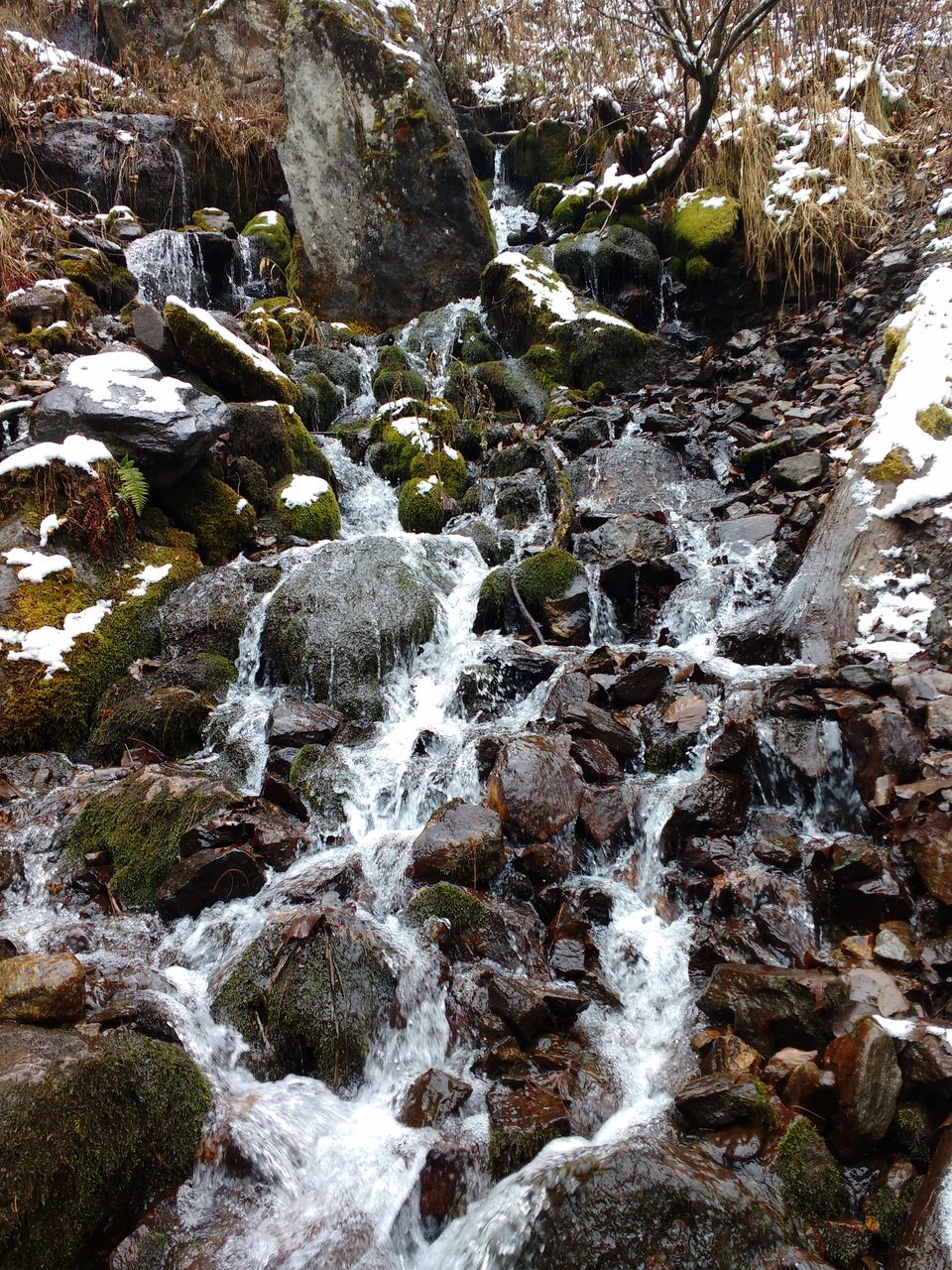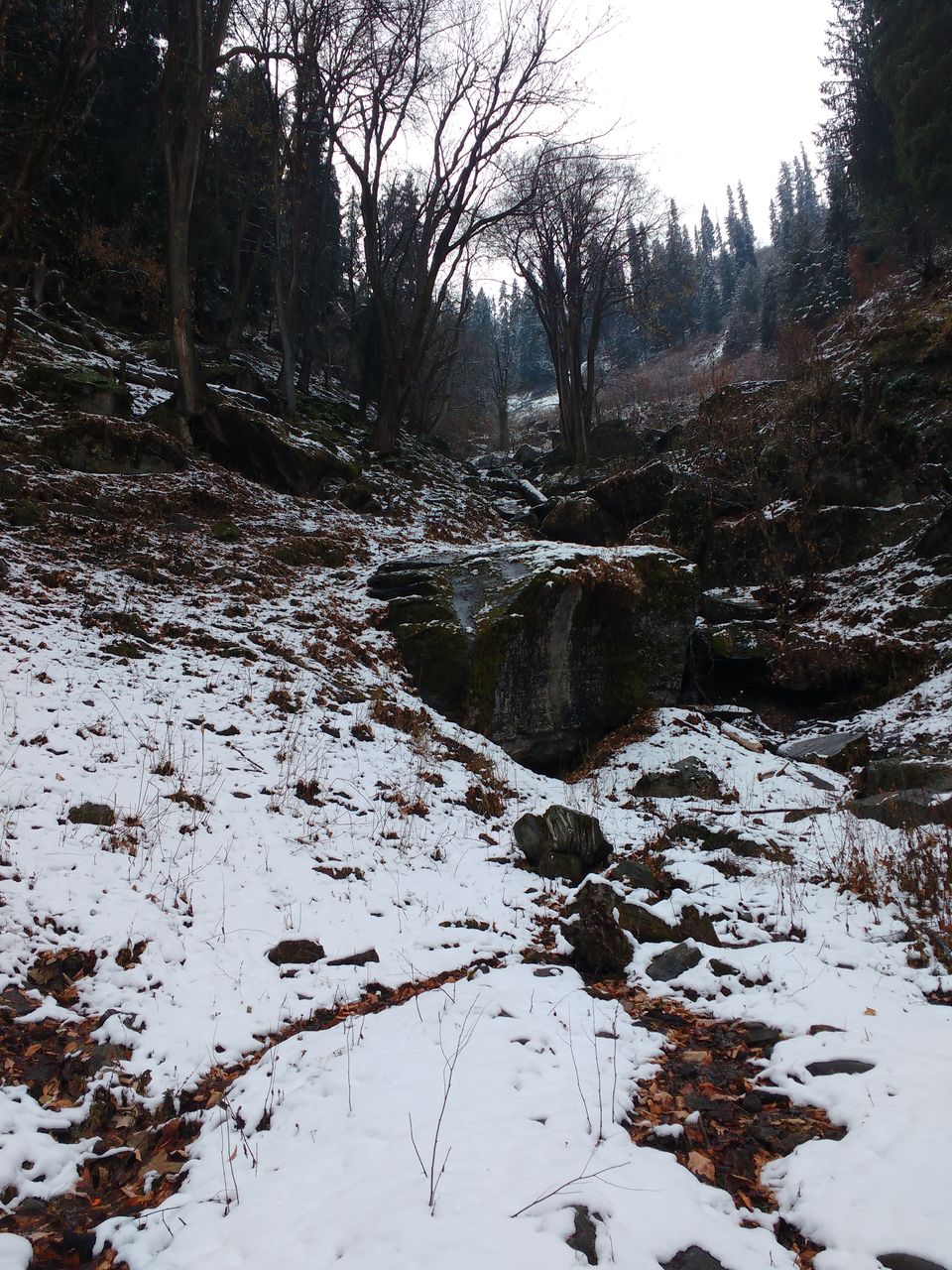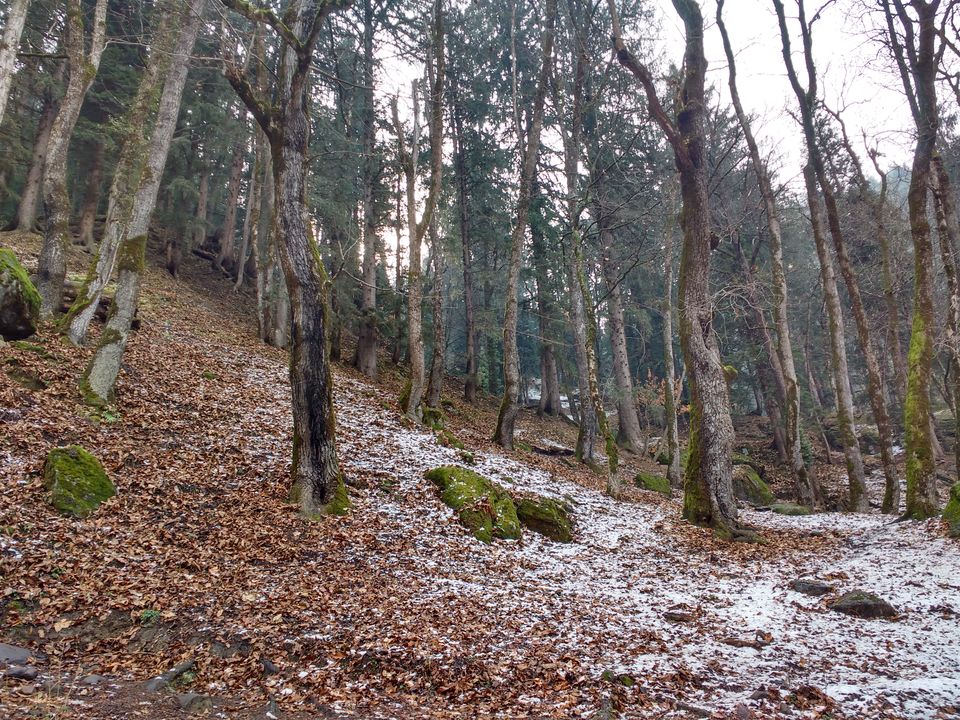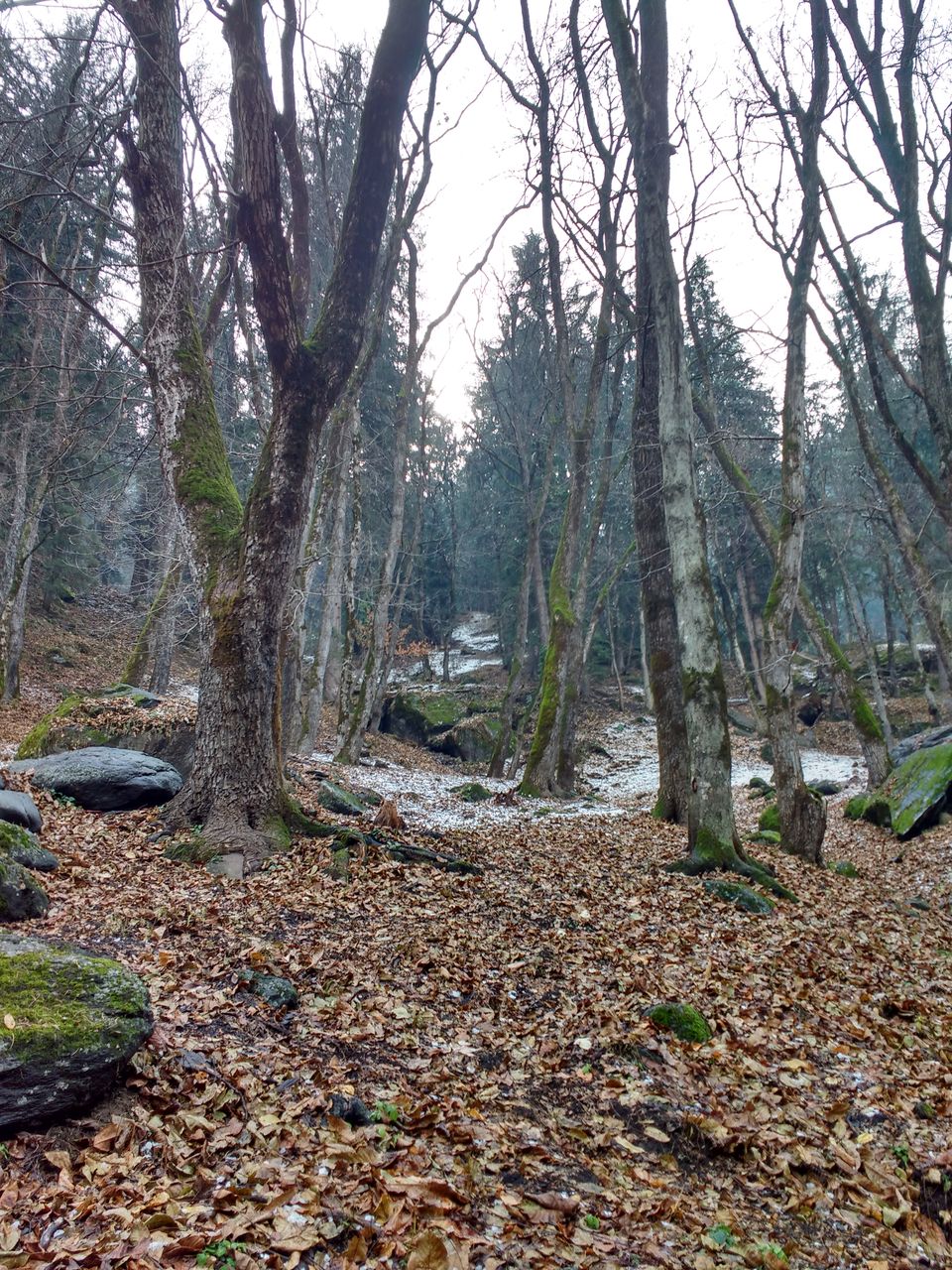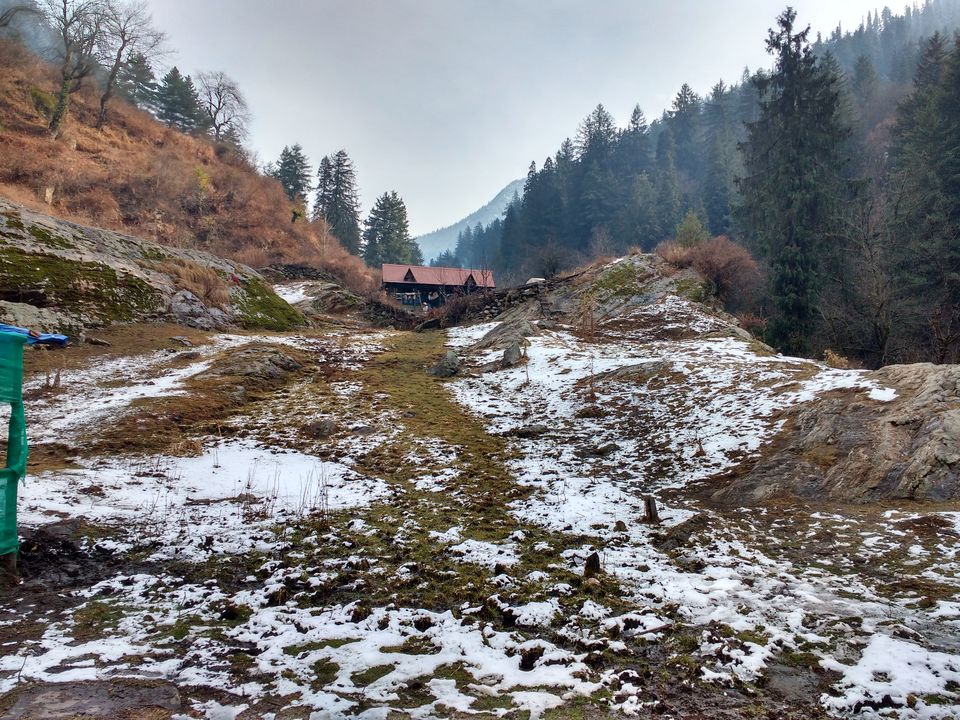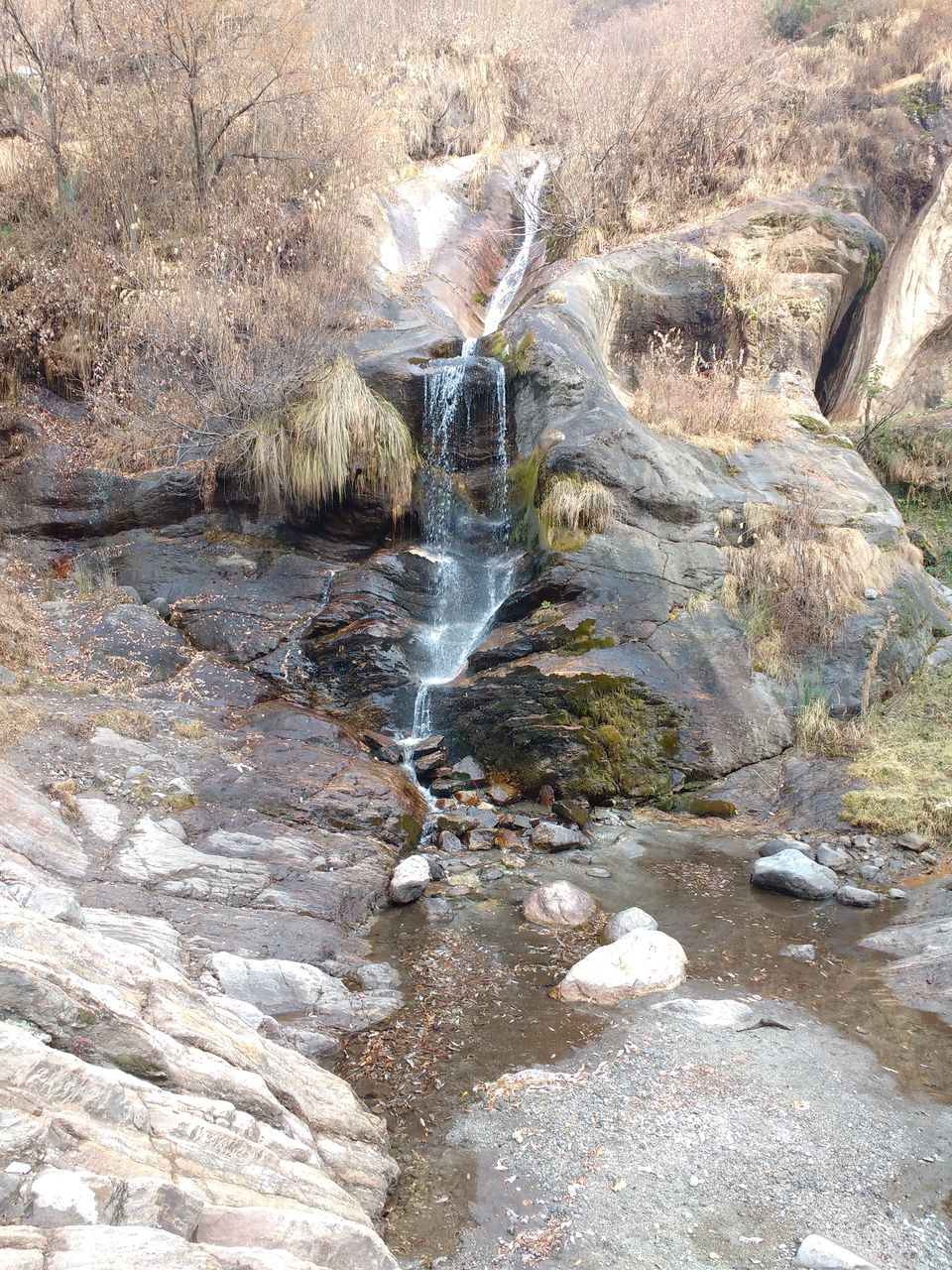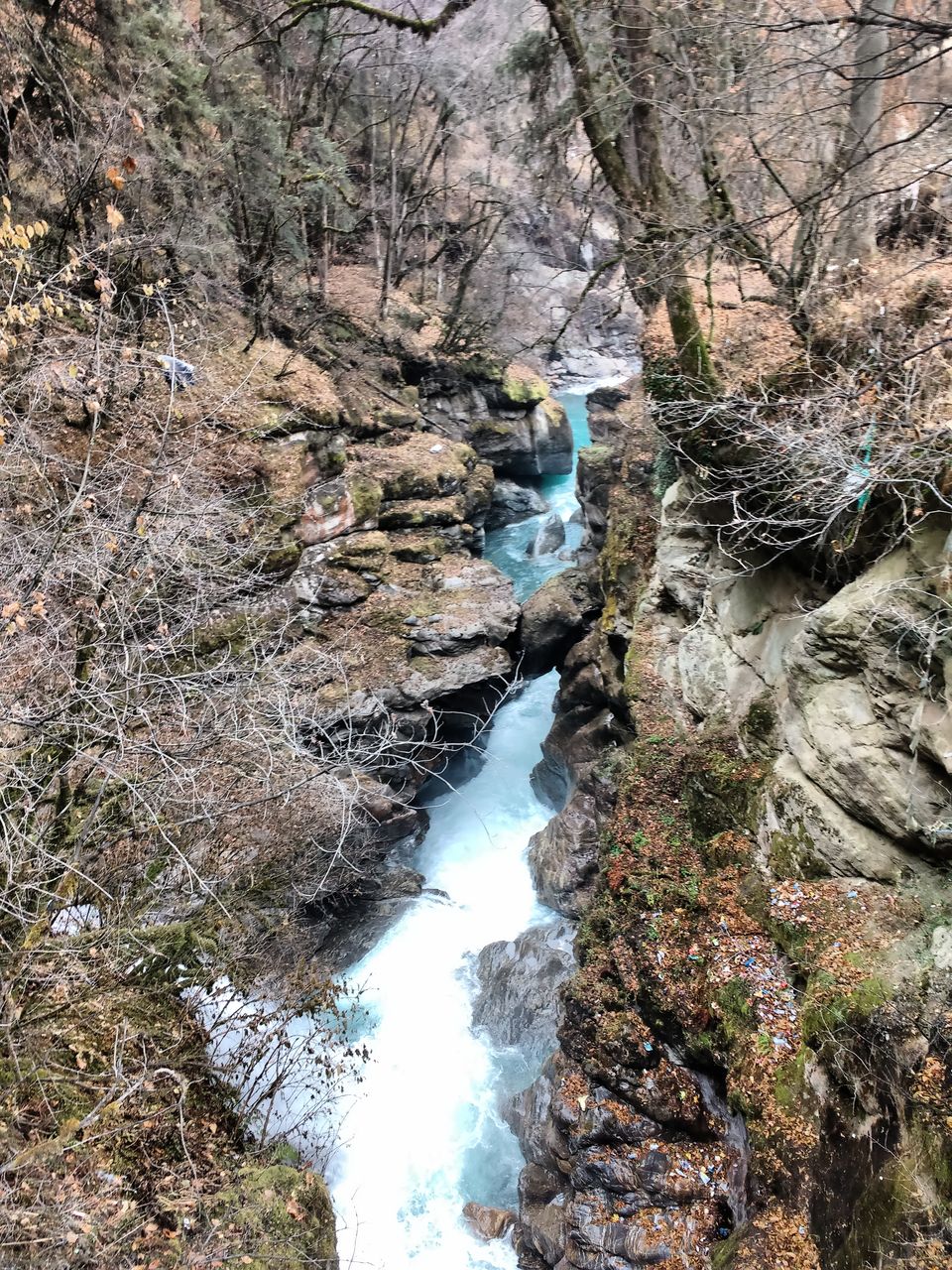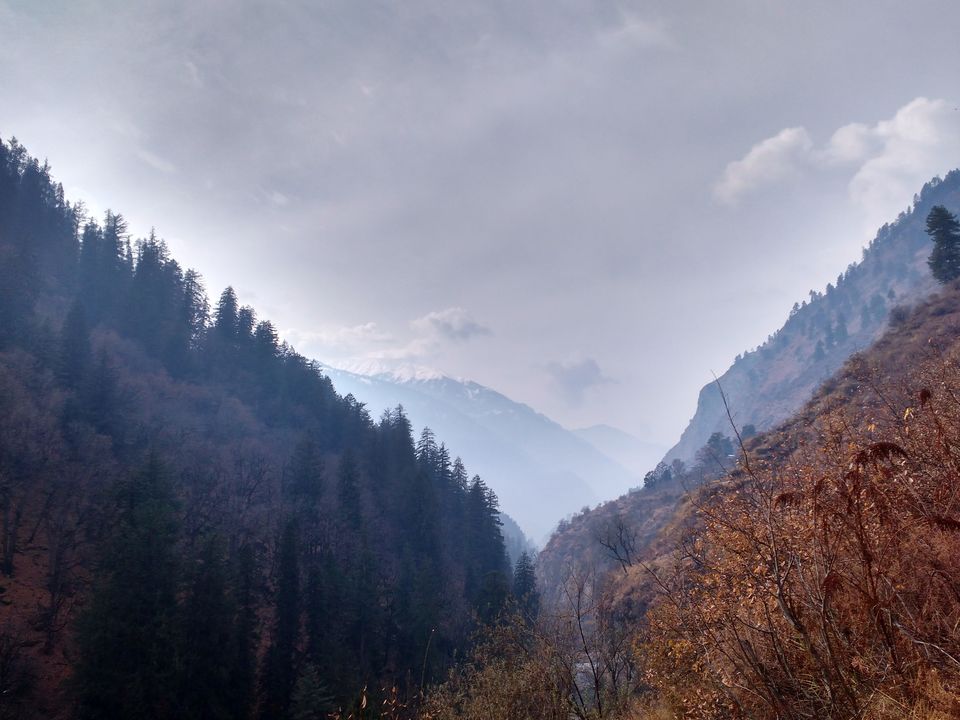 Now you exactly know why it is said to be the Mystical Fairyland