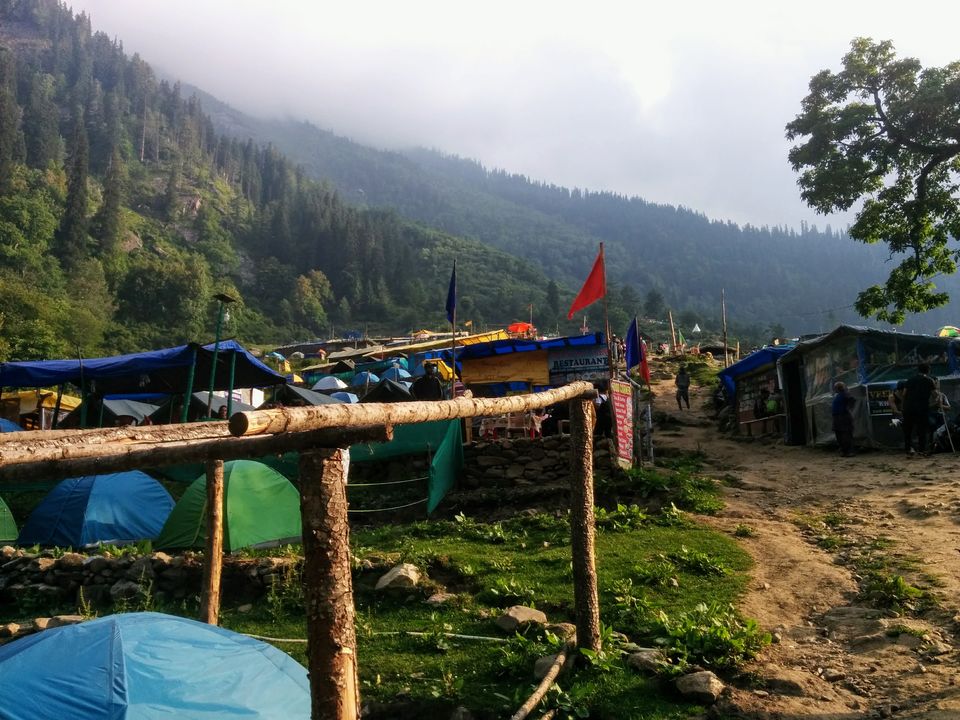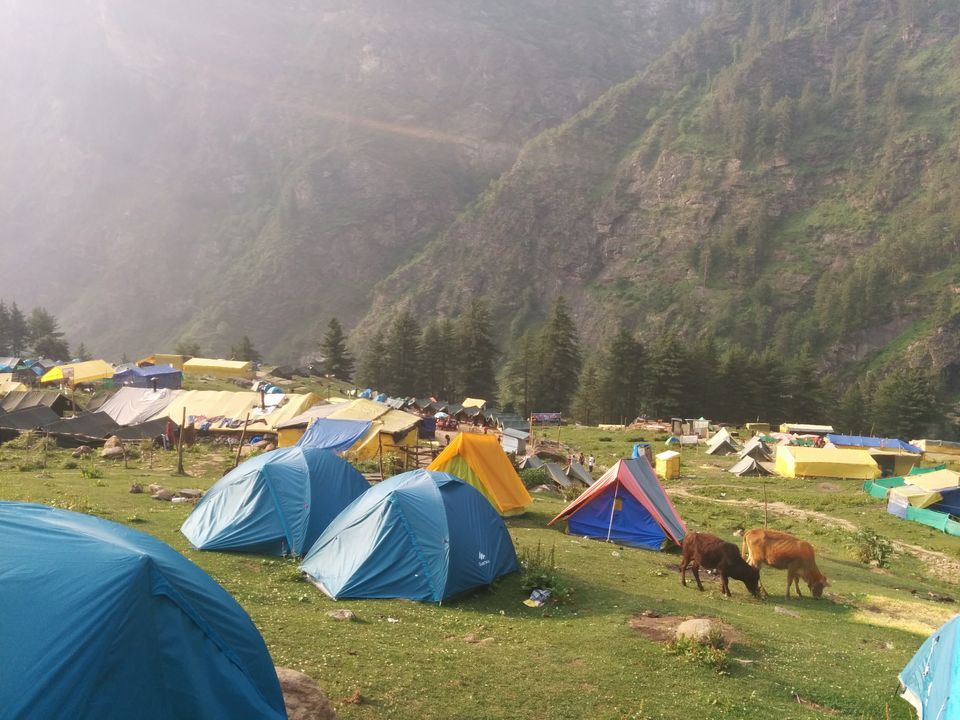 Kheerganga lies in the majestic Parvati Valley which lies in the south of Kullu district in Himachal Pradesh. The valley has a well-deserved reputation for its charas (hashish), and several villages have been transformed into hippie/backpacker hang-outs, offering cheap accommodation, international food and nonstop music to crowds of international travellers. Like Manali, the Parvati is a favourite destination along the 'hummus trail' followed by post–military service Israeli travellers.
The trek starts from Kasol in Himachal Pradesh. A destination blessed with nature's blessings. The snow clad Himalayas to verdant landscape and clear blue sky adds a touch of mystery to the place. Nestled in the lap of Parvati valley alongside the streaming and gurgling Parvati River, this remote village is a blessing for adventure buffs, trekkers and backpackers.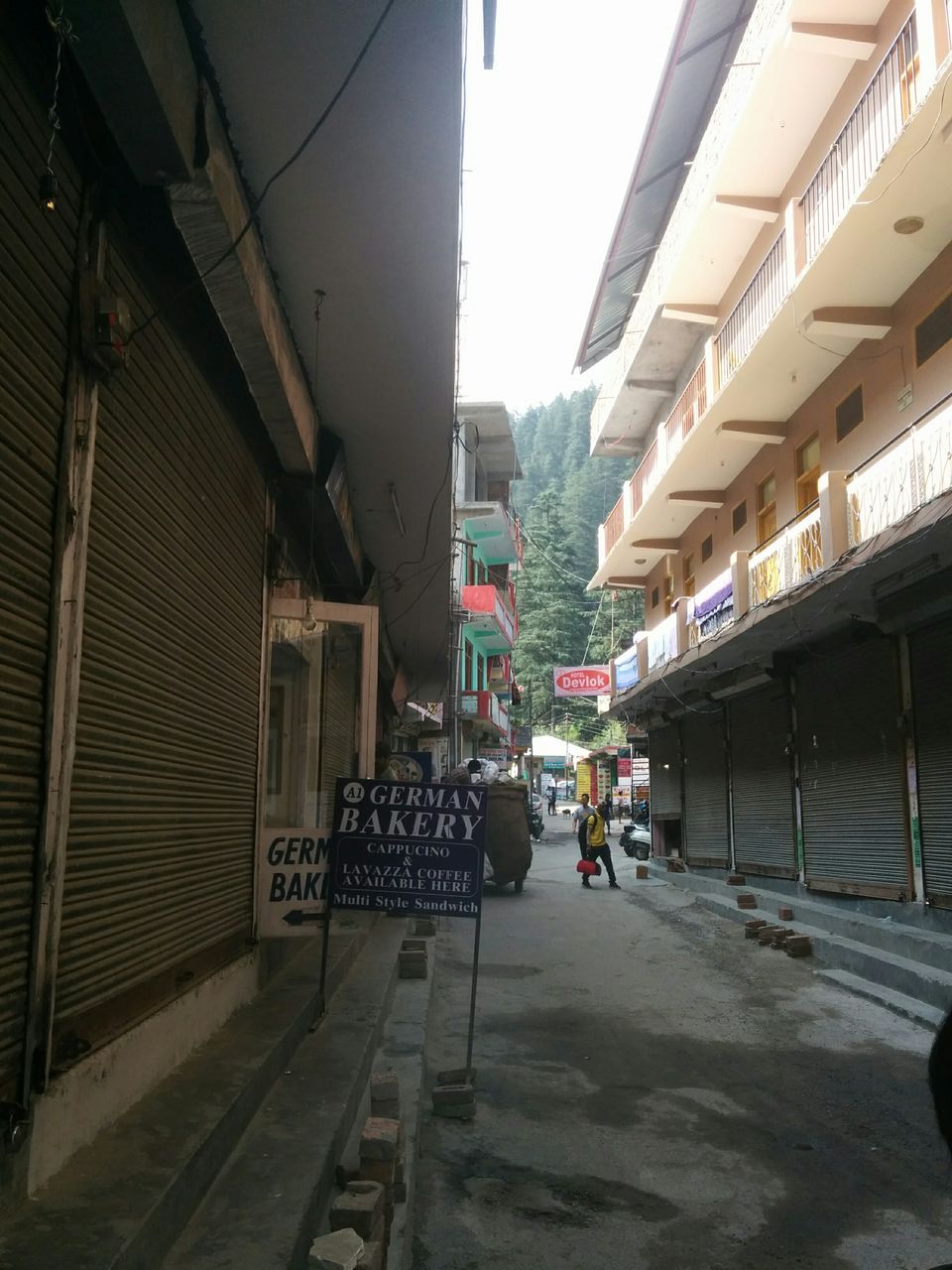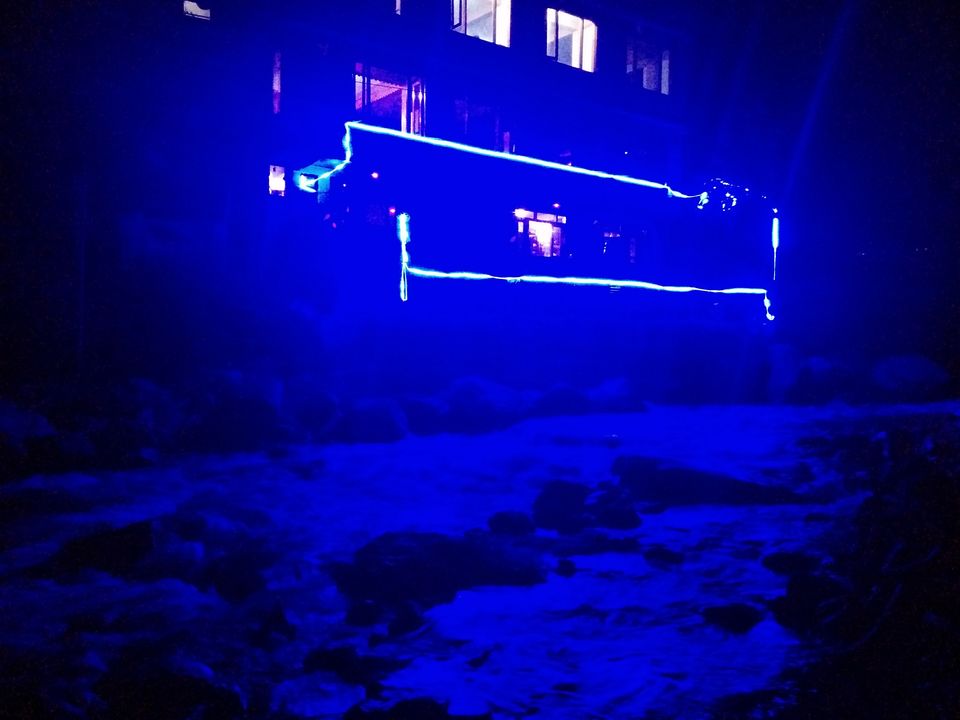 Located hardly 15 minutes from Kasol, Manikaran Gurudwara lies deftly on the banks of Parvati River. It serves as a major pilgrim center for Hindus and Sikhs.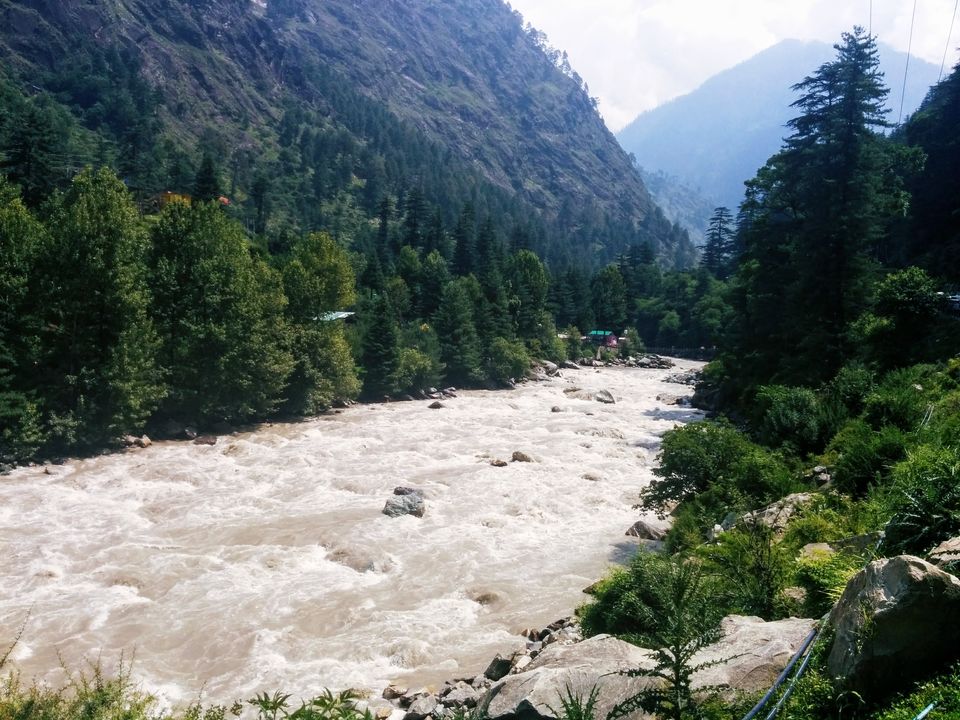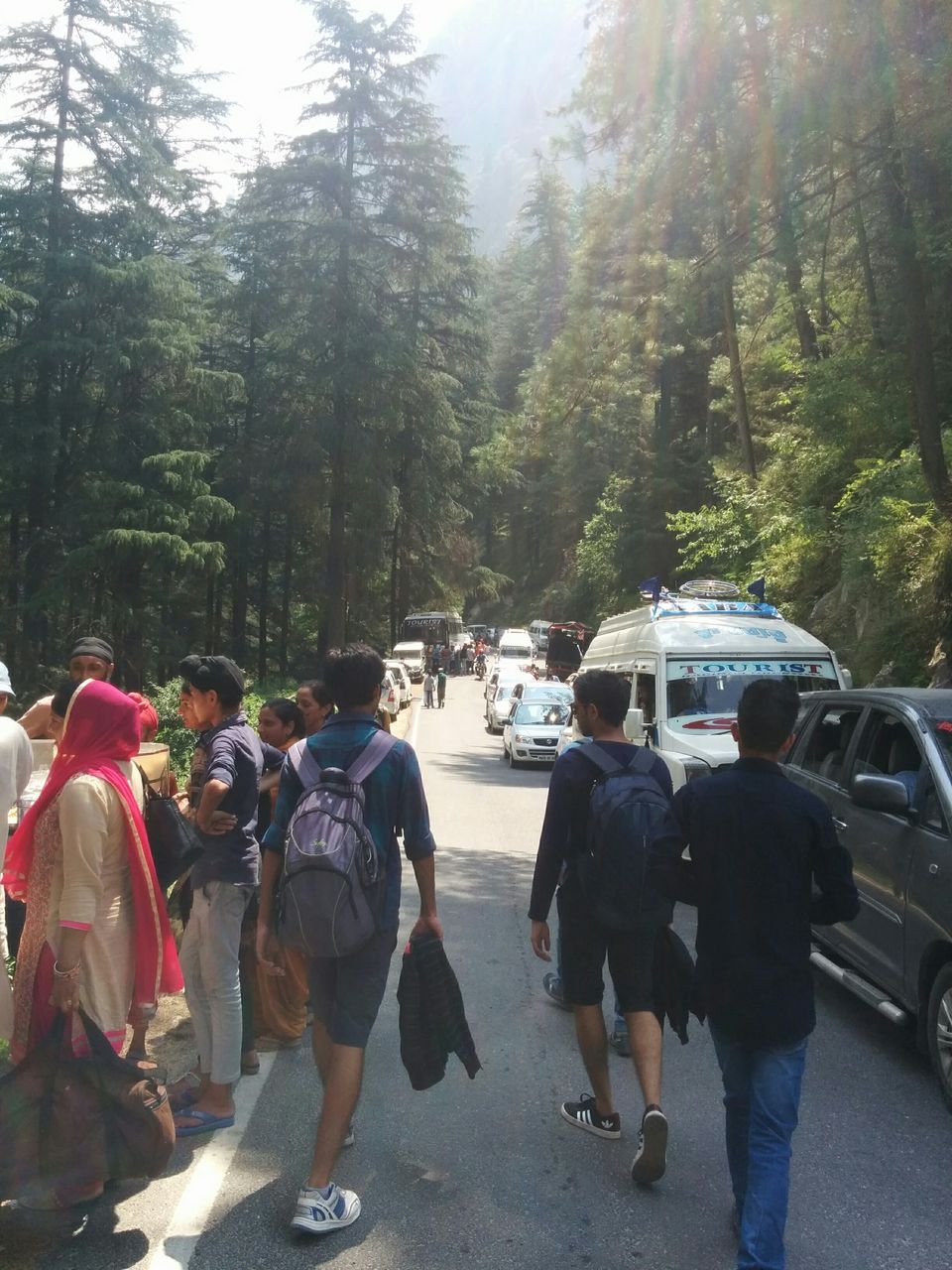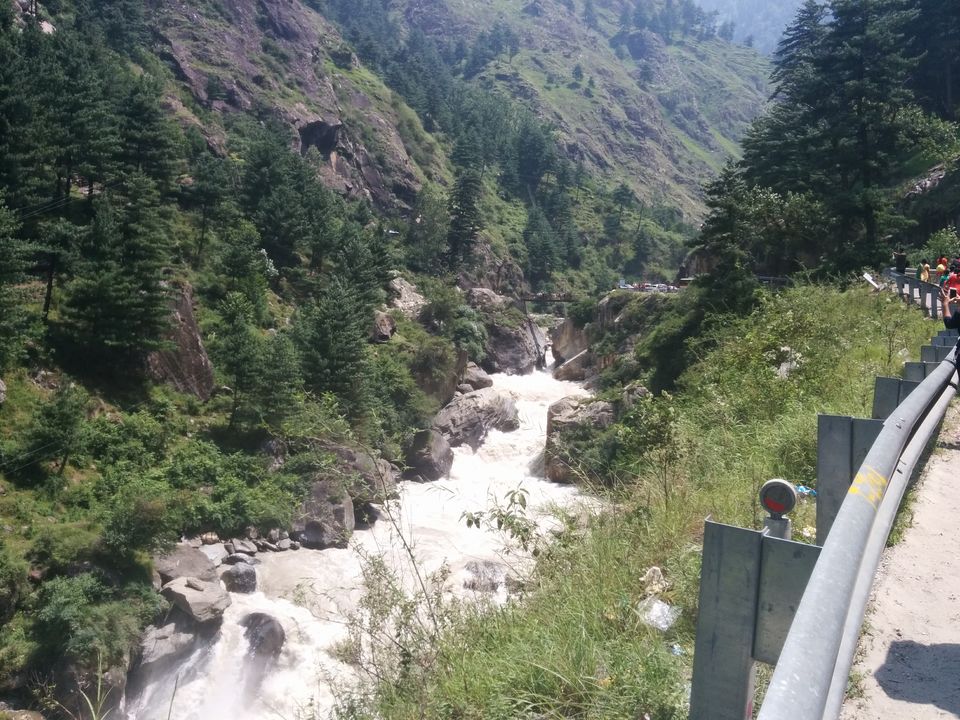 From Manikaran, its a 1-2 hours ride to reach Barshaini Village. Its a 22 km stretch in the mountains with Untouched nature and simple village landscapes. Take a HRTC bus from Kasol. Private Taxi is also another option. The village acts as the starting point for many treks including Kheerganga, Tosh, Malana , Pin Parvati. A hydel power project is also being constructed in Barshaini.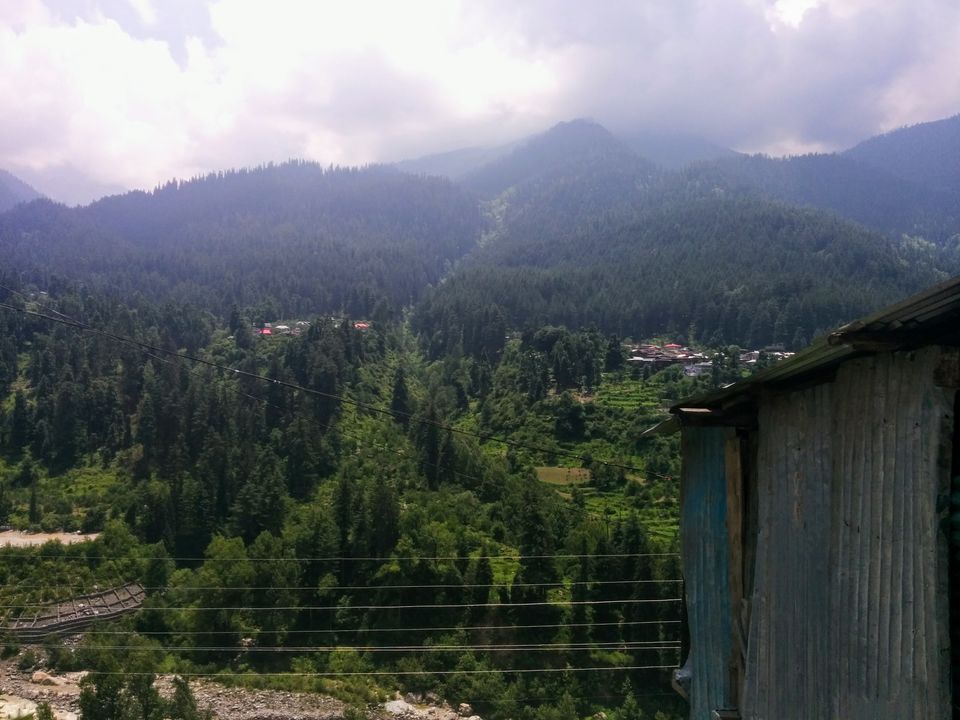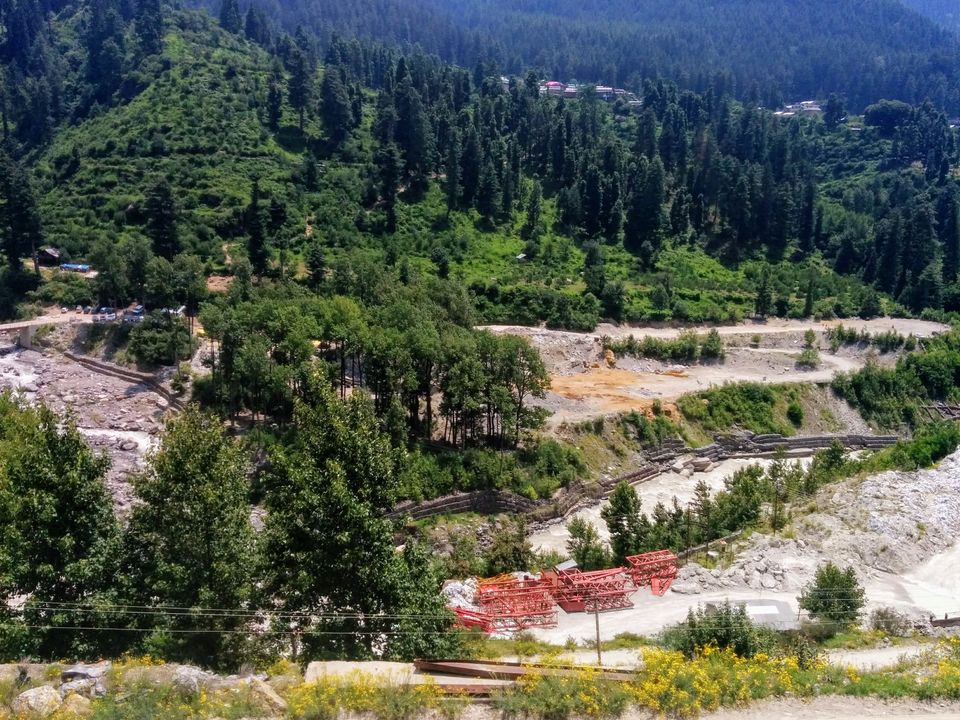 To reach Kheerganga there are two trails from Barshaini. One is via the village Kalga and the second is through Shiva Temple . The route via village Kalga is shorter but steep, slippery & dangerous. We took the Shiva Temple route on our journey upwards. Trail passes through beautiful alpine meadows following the river Parvati uphill.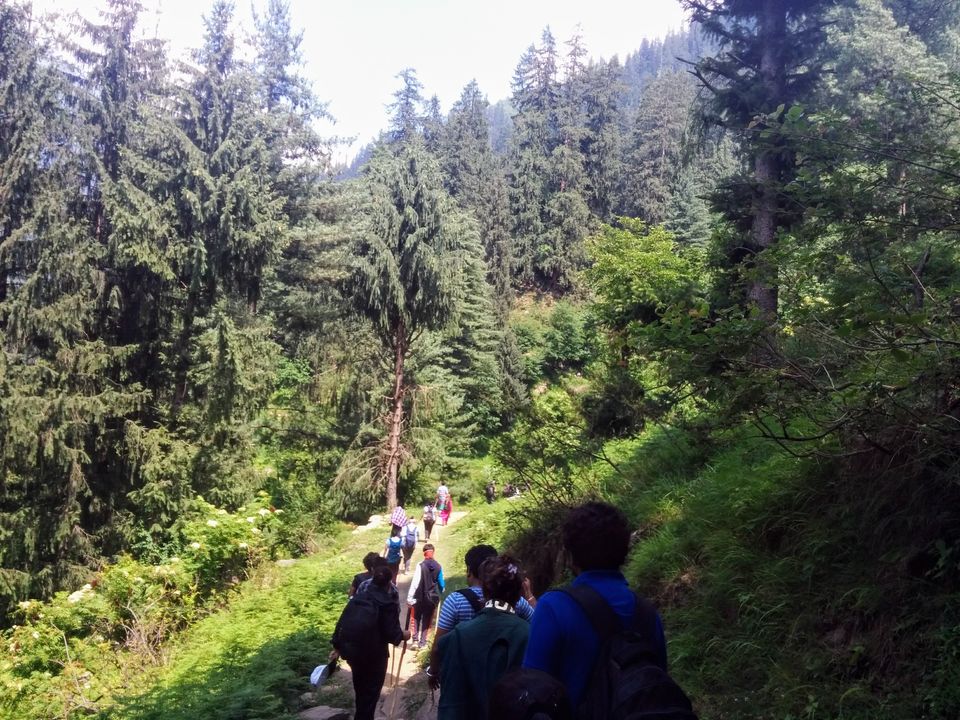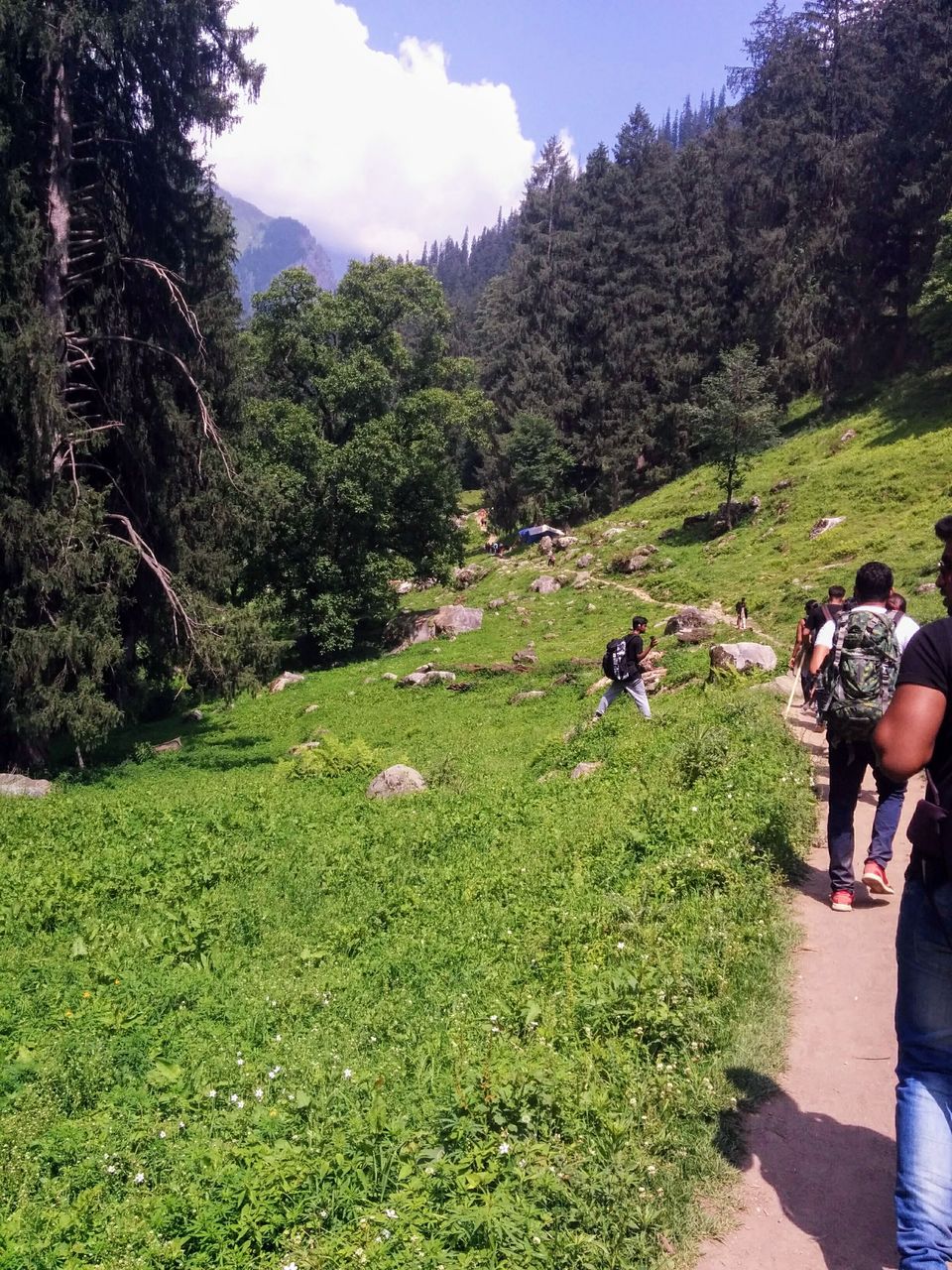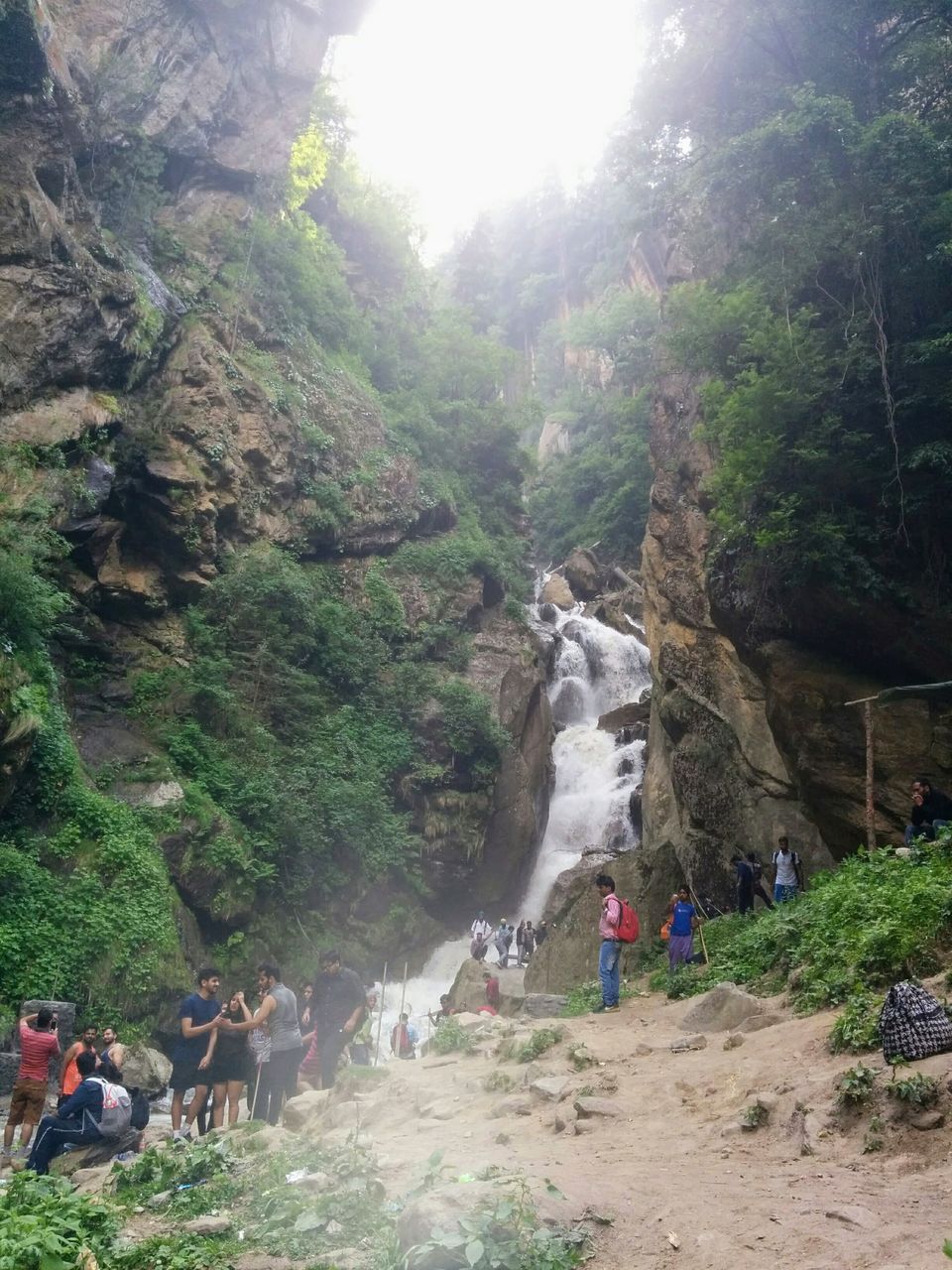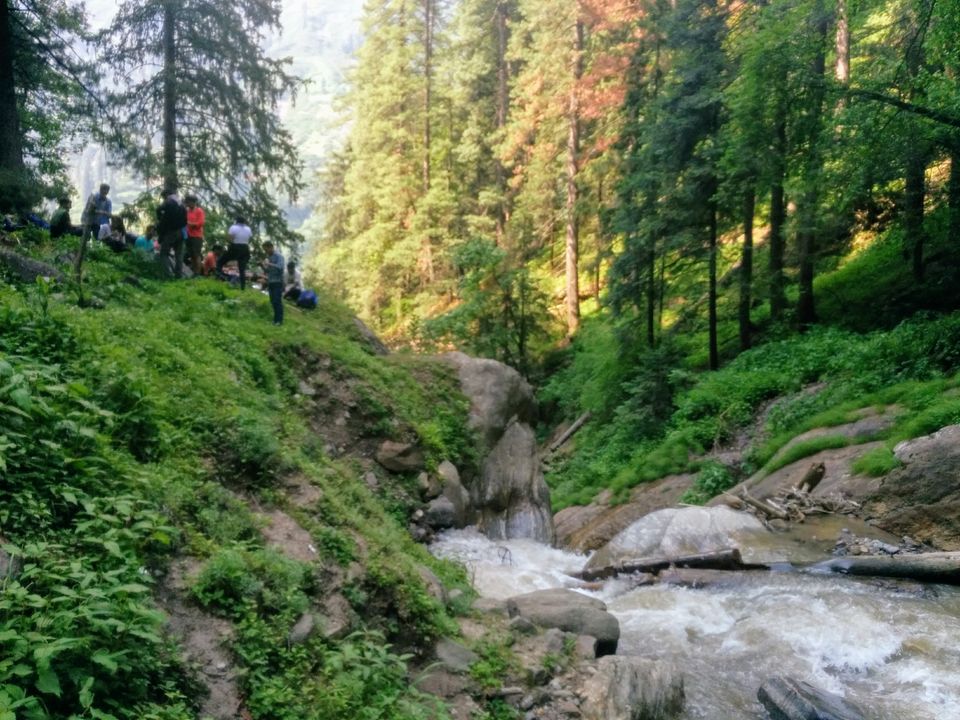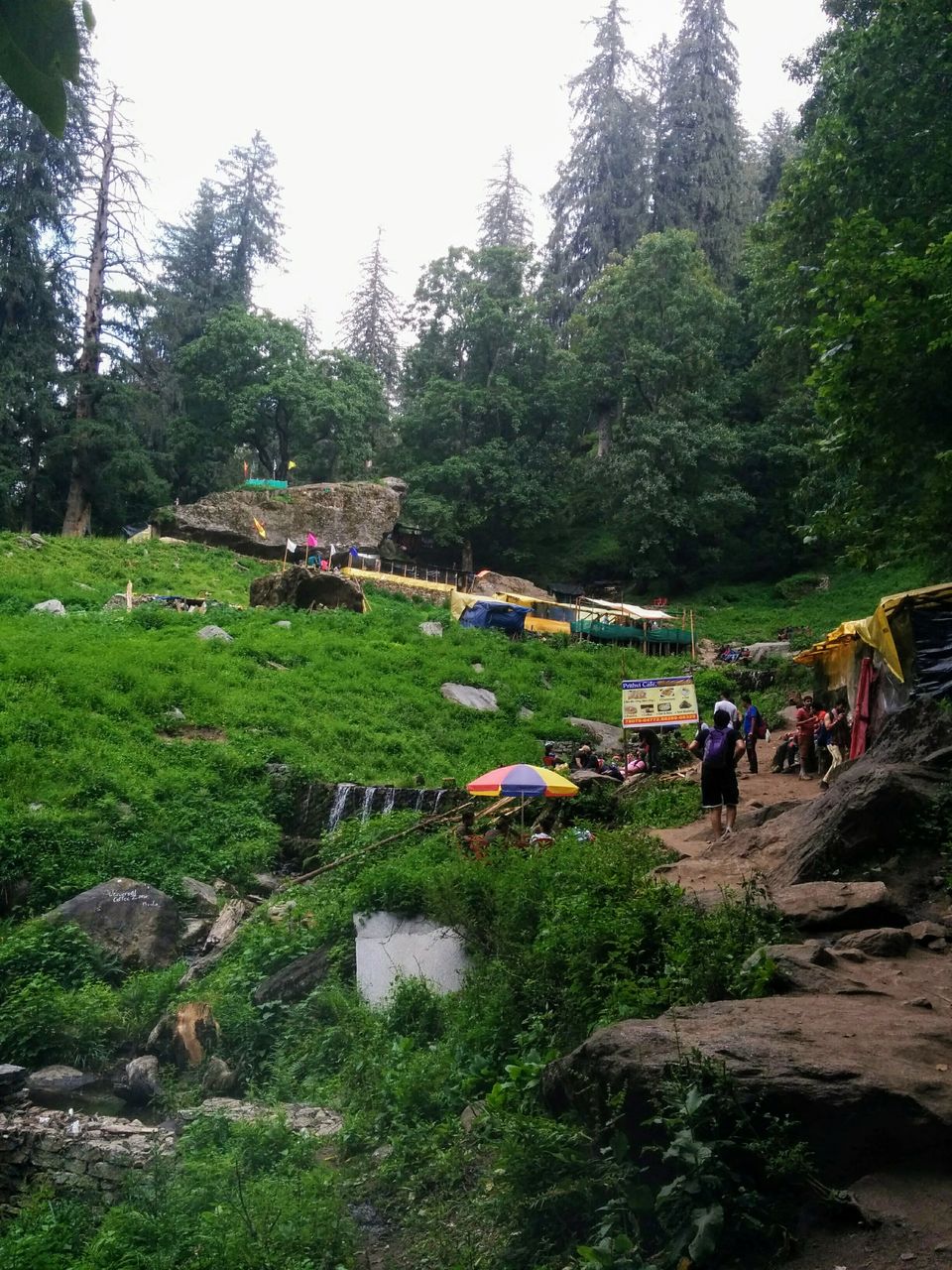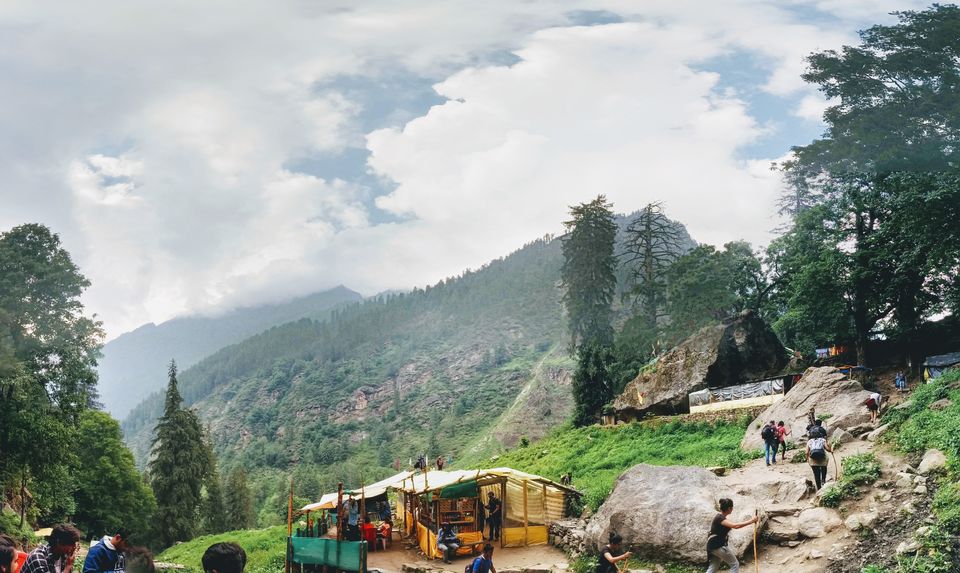 The gradient starts ascending gradually and the trail gets narrower. On our way , towards our right we could see a big steep water fall coming down from the mountain top as a glacier fed the fall with water. The water fall is popularly known as Rudra nag ( The Sacred Snake of Lord Rudra/Shiva). The Falling of Water is thunderous and can be heard from distance. Another interesting aspect of Kheerganga trek is the water stream flow all through the trek. You would hear sound of water all through the trek sometime nearer and sometimes farther.
This is the time when you realize that we humans are too small in front of these mighty and vast mountains! The moment we entered Kheerganga the view was breath-taking. All of sudden the mountain was green with meadows and there was huge land mass with no trees but greenery every where. The mere sight of Kheerganga gave us energy and enthusiasm back.
The Kheerganga top was somewhat underwhelming in terms of the views and overcrowded. There were a number of cafes offering a variety of food ranging from Indian cuisine to Israeli Cuisine. For accommodation, there were basically three different options being provided. Tents, private rooms in apparently temporary wooden huts and large dormitories with dozens of mattresses spread on the floor. We had carried out own tents. We started looking for places for pitching our tents away from this commotion, where we can actually enjoy the serenity of the place. It rained that night. Next morning everything was covered in dense fog and mist. We started early morning for our journey back . We took the Kalga village route and reached Barshaini around 11 am.