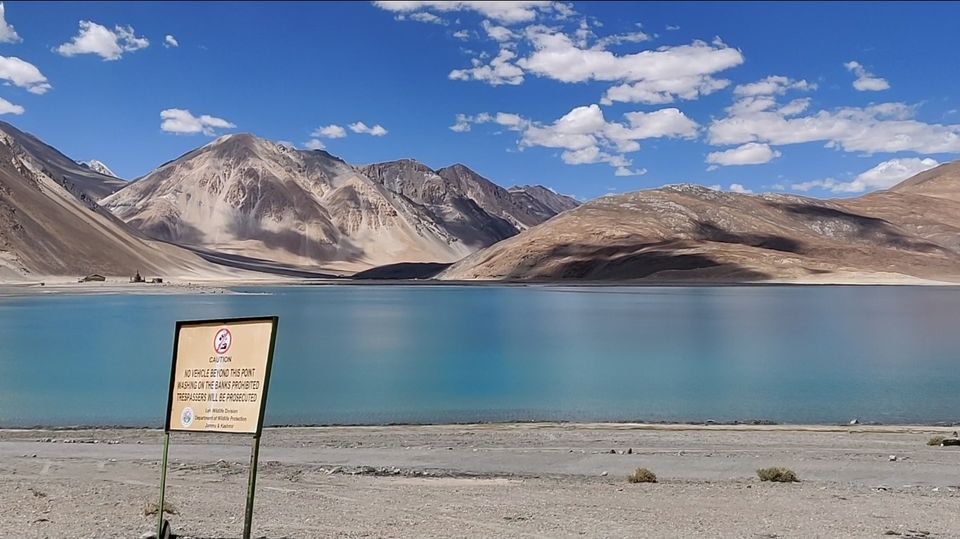 "Mein hamesha chahti thi ki pahadiyon me mera ek ghar ho" said Veera, the character played by Alia Bhatt in the movie "Highway". Years ago, when I watched the movie I too had secretly wished for a home in the hills!.. Coming from southern India, this was likely to remain a dream for me and I forgot all about it.
Many years later, in the July of 2018, we planned a trip to Ladakh. Our Ladakh trip was an impulsive one and we knew very little about what to expect. We decided to take this short trip only a week prior to the date we flew. The flight to Leh was an experience in itself with the plane flying over the snow capped mountains of Himachal Pradesh. Me and husband both opted for window seats in advance for these views.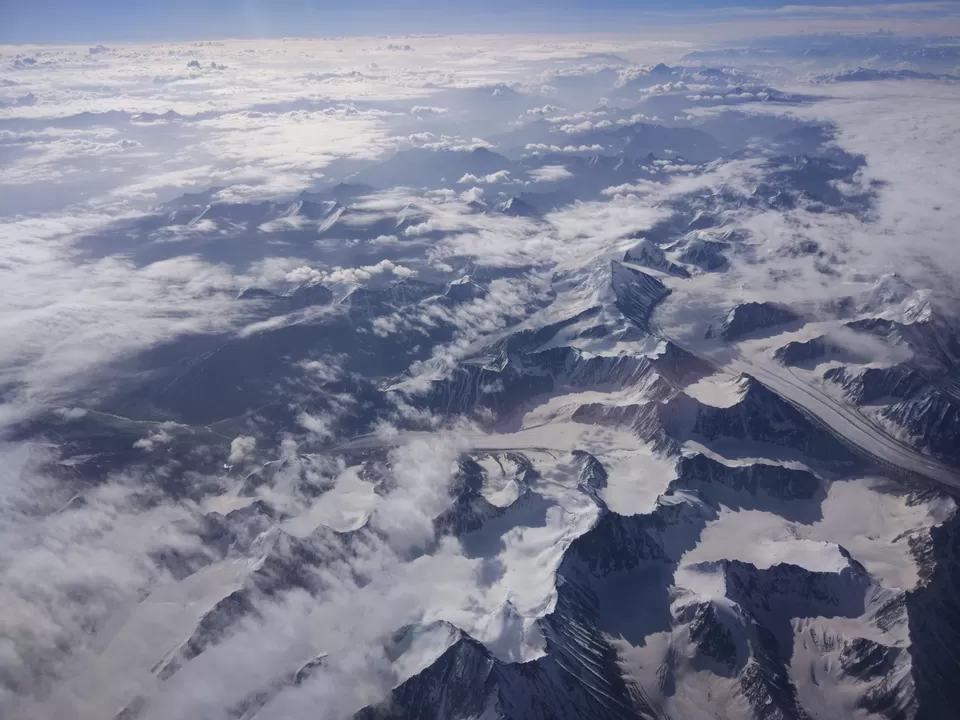 It was only after we landed that we learnt that pre-paid sim cards don't work in Ladakh. This meant we were going to be cut off, though not completely (our hotel provided us wifi), from the external world.
Leh is beautiful with moonscaped hills surrounding it. Leh, a high altitude desert city is 11,500ft above the sea level.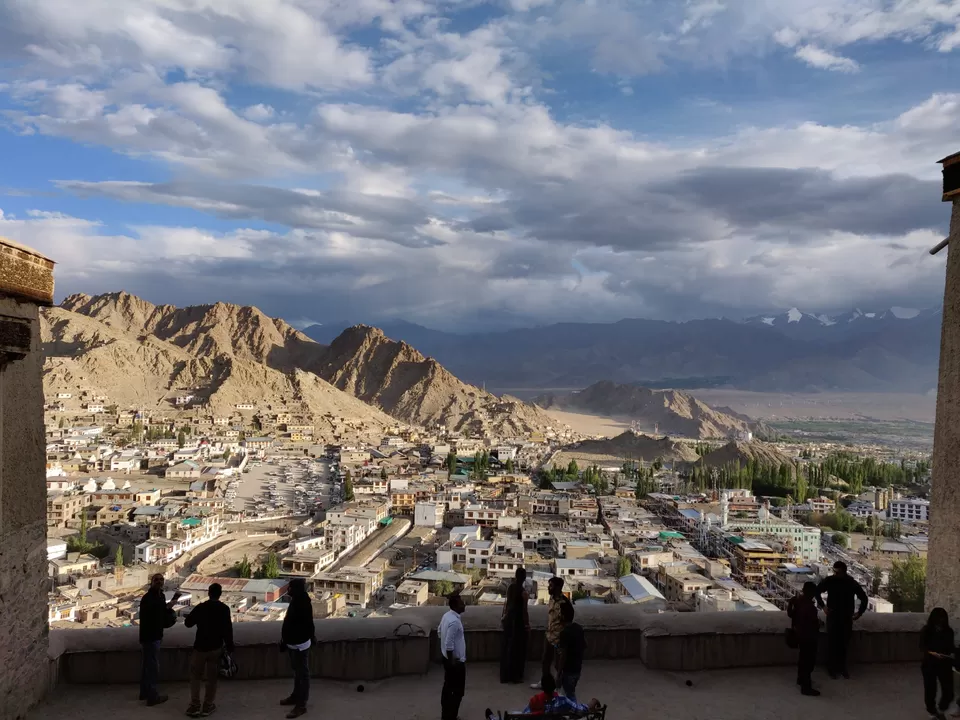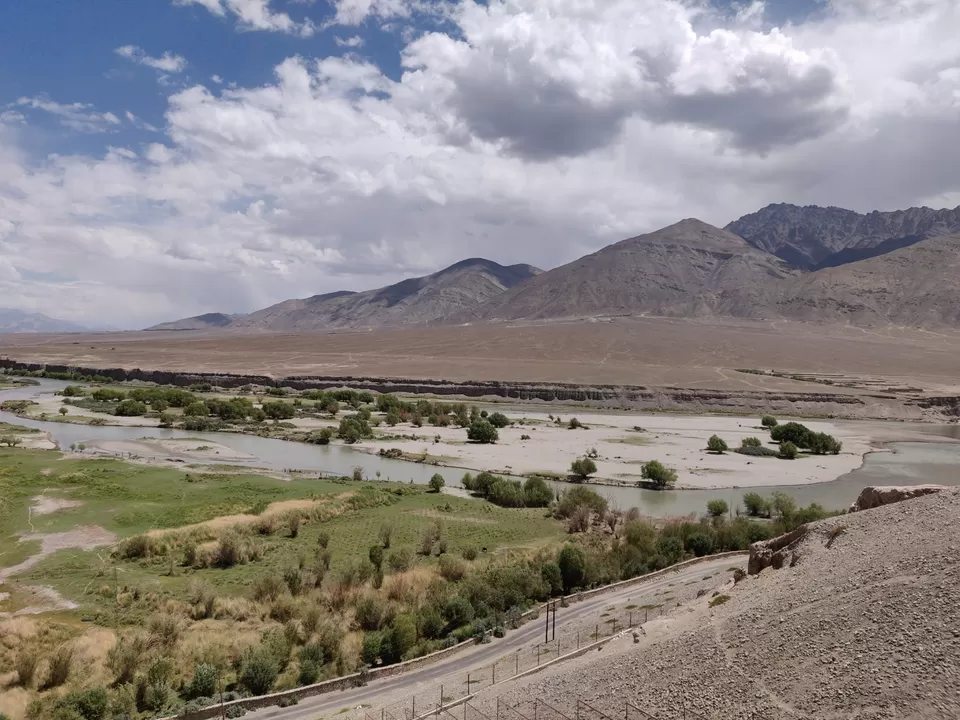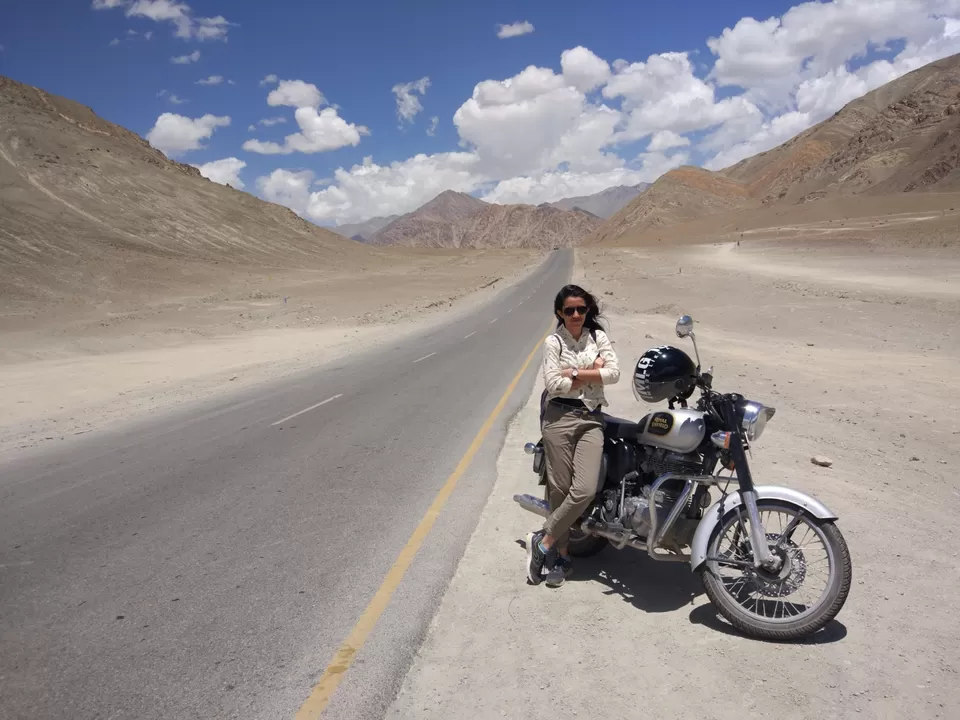 With the high altitude comes the Altitude Sickness. Altitude Sickness is the physical distress from difficulty adjusting to lower oxygen pressure at high altitude. We were prepared for it and had started taking precautionary medicines. But then, we did not know how badly we would be hit by Altitude sickness. We suffered uneasiness for 3 days in our short 5 day trip. On our first day in Leh, I vividly remember how we consciously walked very slowly to the Leh market, in order not to overburden our lungs for more oxygen with our increased physical activity. We explored in and around Leh since day 2, inspite of the uneasiness. We were disappointed and considered dropping our plan to visit Pangong Lake. Pangong Lake being at an altitude of 14,000ft was going to worsen our condition. But then, we decided to leave to the decision to an expert and went to Leh's government hospital.
Cutting the long story short the doctor gave us a 'Go ahead' for the Pangong Lake visit, but what made me happy that day was the view from the hospital window. "How often do you get to see views like that from a hospital window?" I had thought, while the doctor was busy checking the patients lined up, mostly tourists suffering from altitude sickness.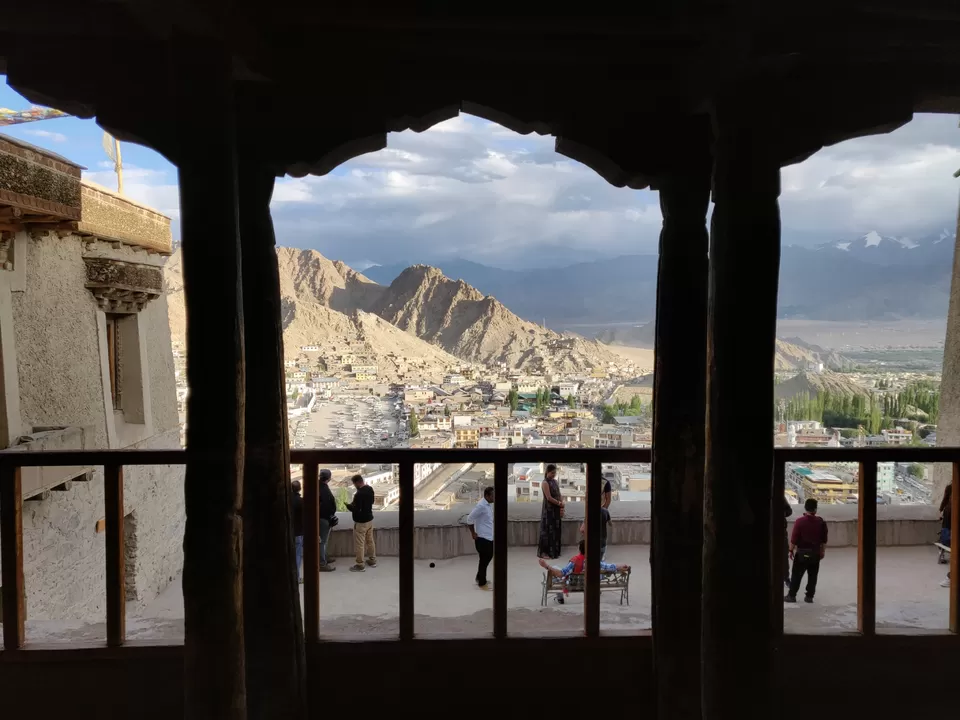 Luckily, the symptoms of altitude sickness had waned by the end of third day as our bodies started to get acclamatized to the lower oxygen levels. Next day after a six hour journey we were finally only a few kilometers away from the mighty Pangong lake. On our way to the Pangong, we got great views of the hills, the Indus river, the mountain passes, monasteries tucked up nicely on hill tops and also the military trucks carrying supplies to the soldiers guarding the Indo-China border.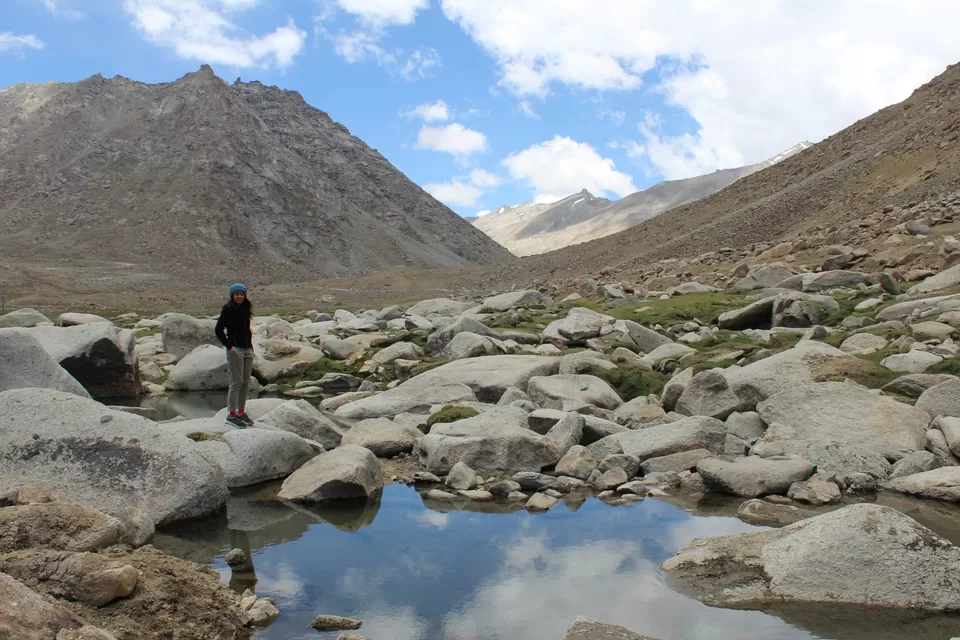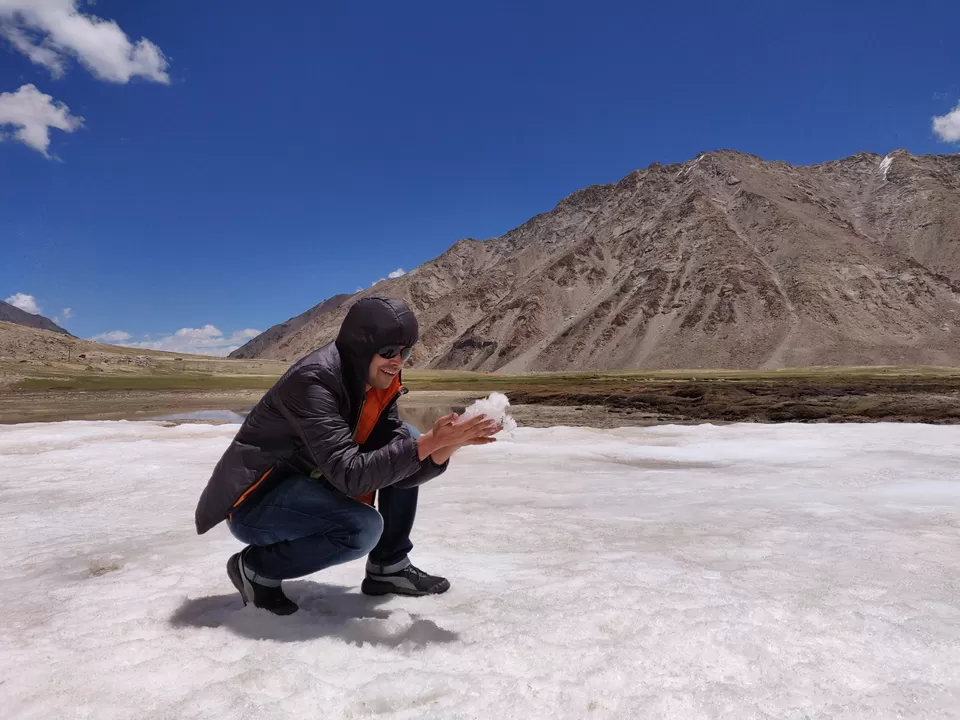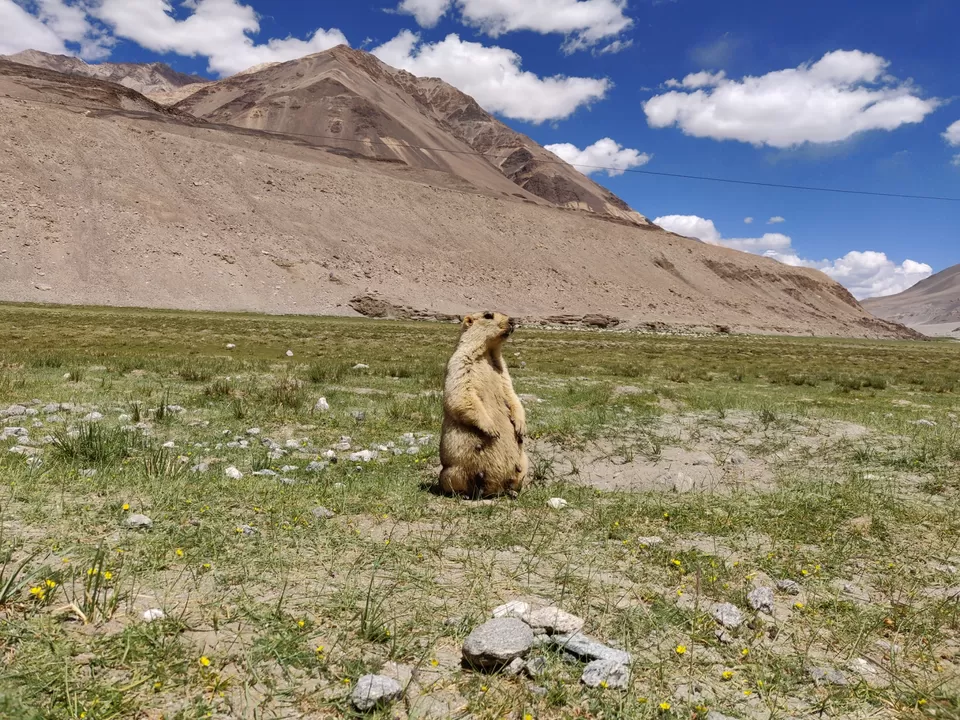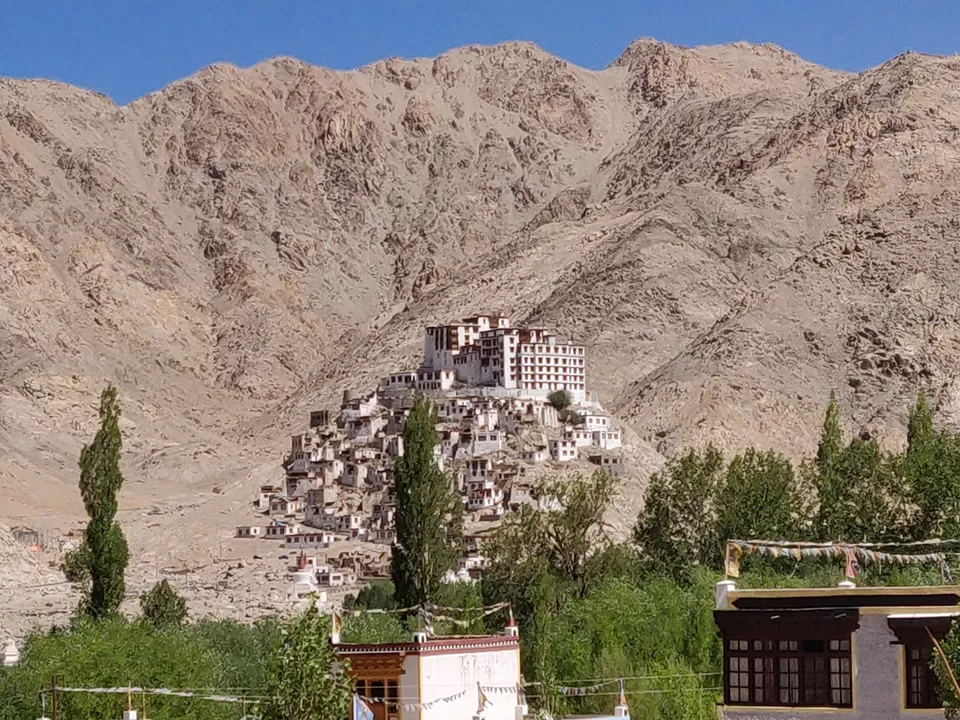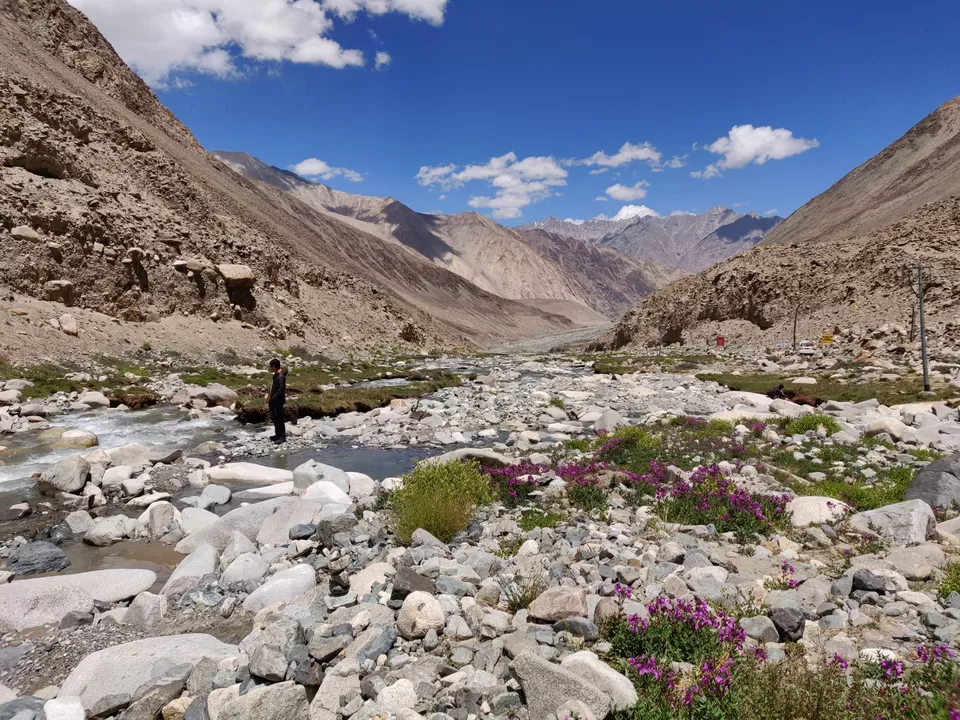 Indo -China border runs through the Pangong Lake as well. Yes, Pangong is a mighty lake spanning whopping 150kms with 25% of the Lake on the Indian side and the rest on the Chinese side. It was on the banks of this lake that the Indo-China War of 1962 was fought at Chulshul.
I had heard that the first view of the Pangong Lake makes your heart skip a beat. I wasn't very optimistic about that, but was eagerly looking out for that view when we started nearing the lake. And then we saw it. An alluring blue sandwiched between the hills. It surpassed all our expectations.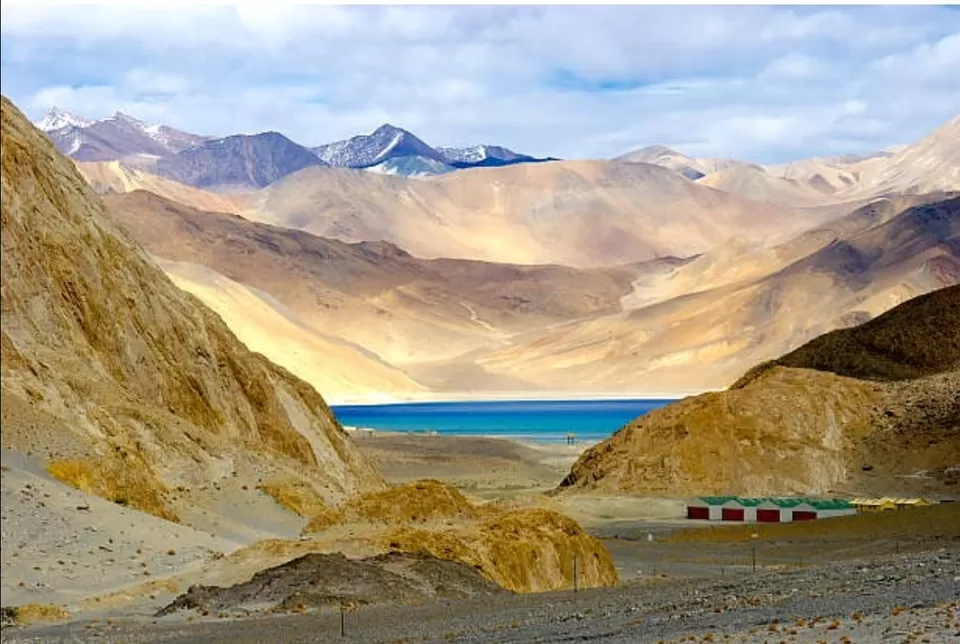 Our plan was to stay the night by the banks of Pangong Lake. We had already booked a camp. We continued to drive on the banks of the lake until we arrived at Maan, a serene village and a home to 20 families. This is where we were going to stay. Unlike the neighboring village Spangmik, Maan wasn't crowded with tourists. While driving on the banks of the lake, one would first arrive at Spangmik, this village is reduced to a sea of tourists, with up to 300 tents and camps. Luckily, we had booked out stay in Maan, 8kms further up from Spangmik.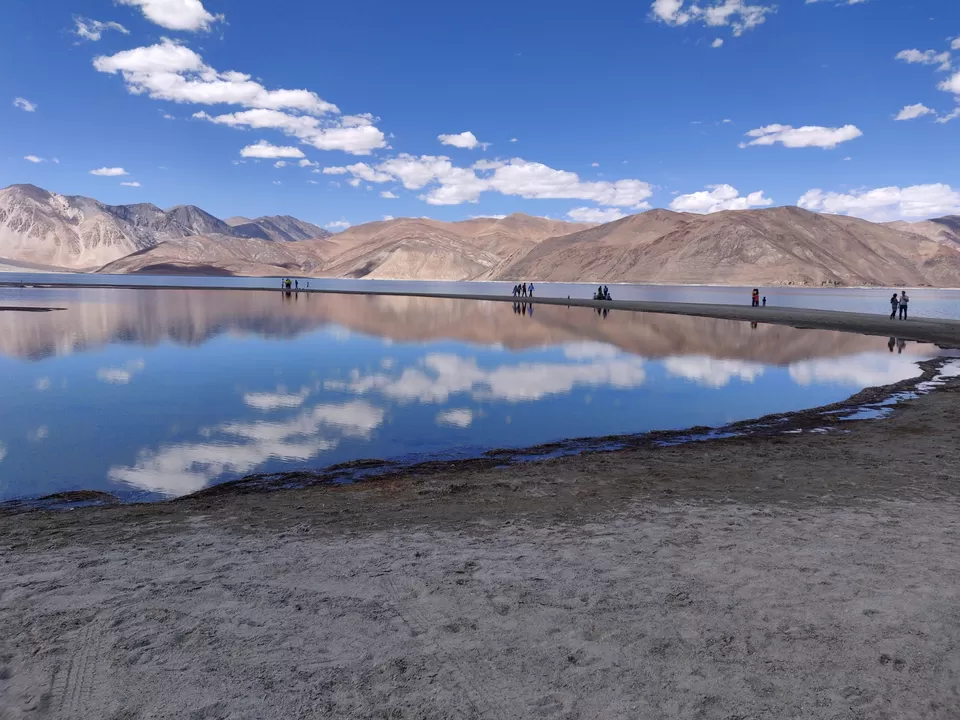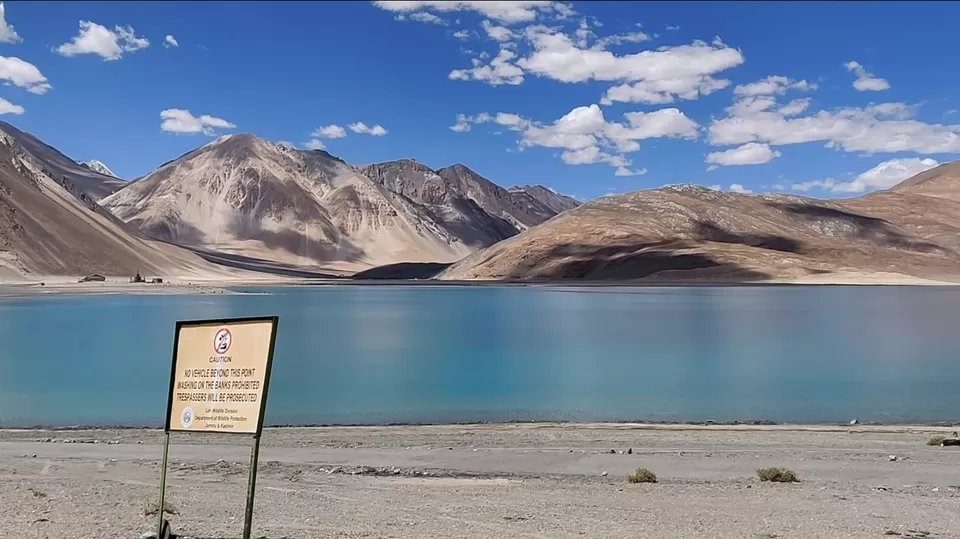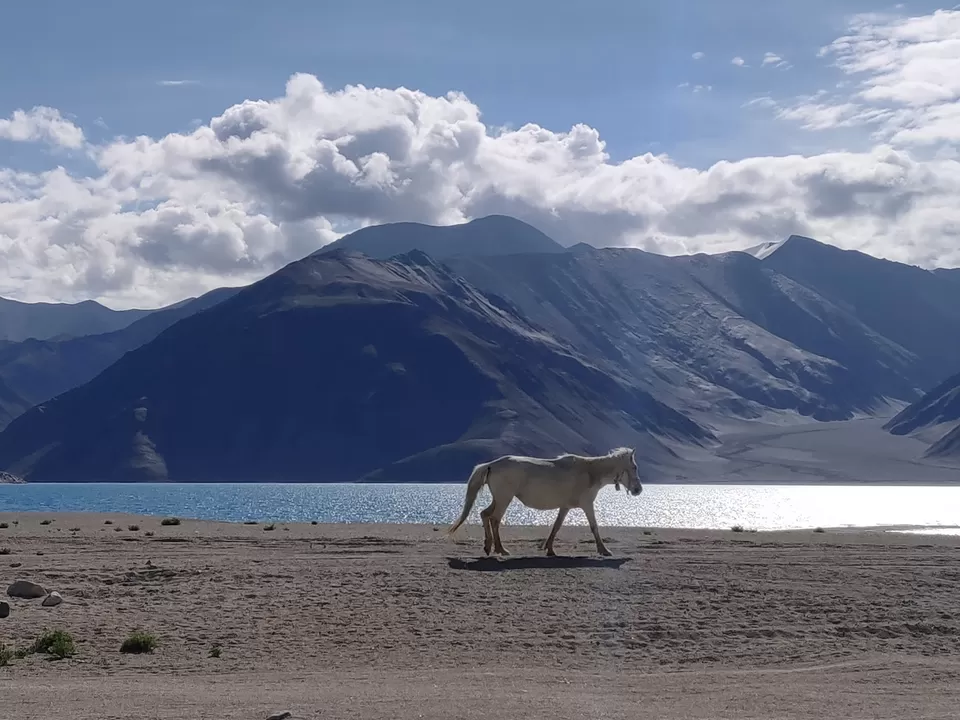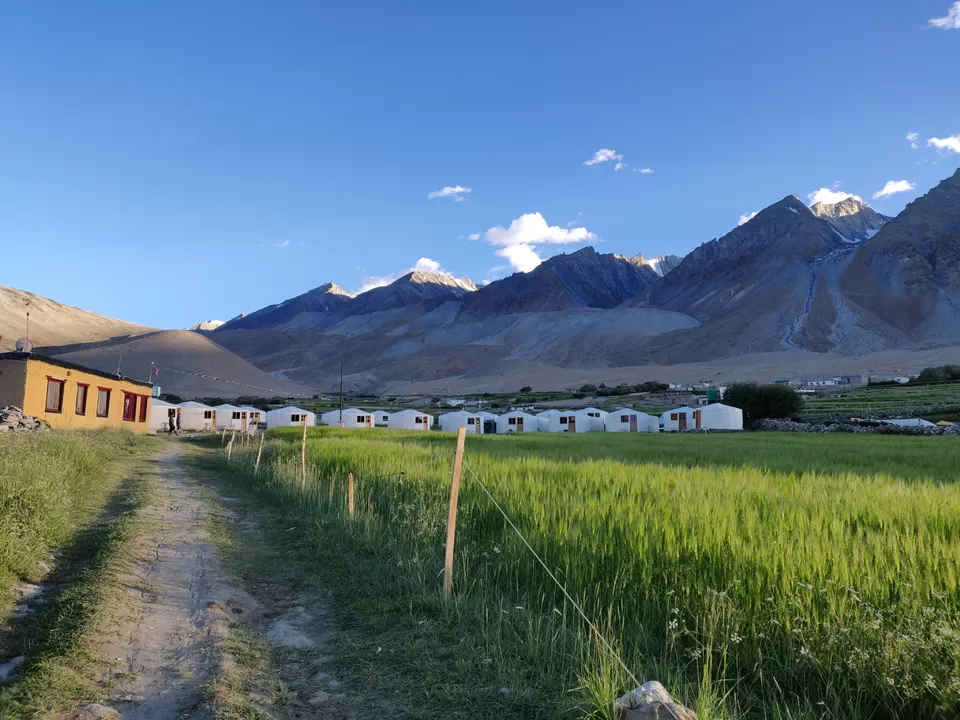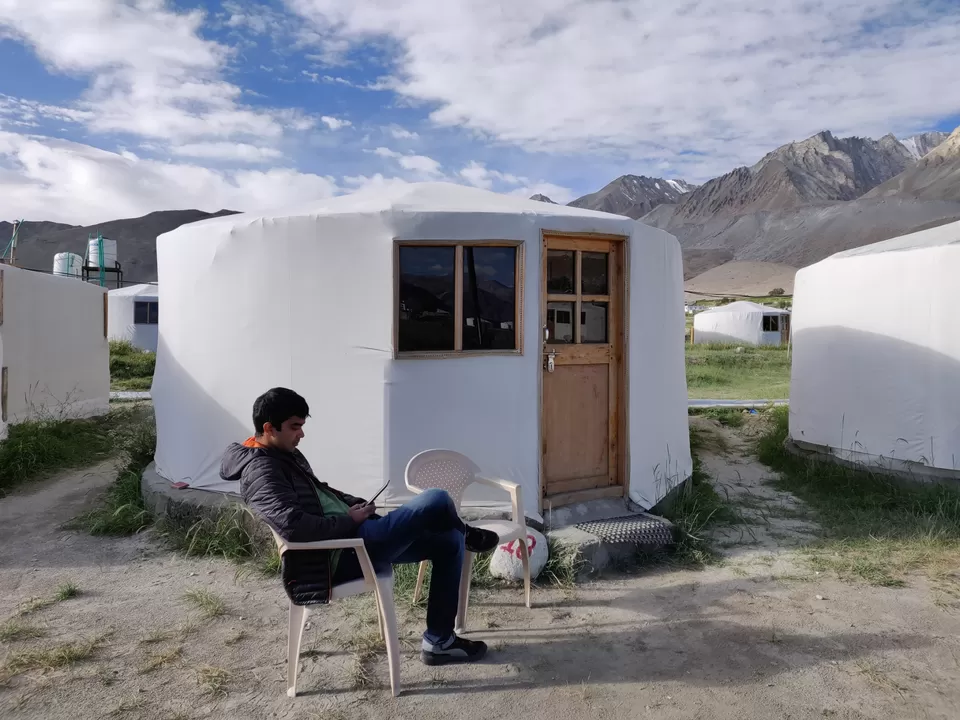 Now, I would let the photos do the talking about the beauty of Maan. But then, neither photos nor words can do justice to explaining how beautiful Maan is.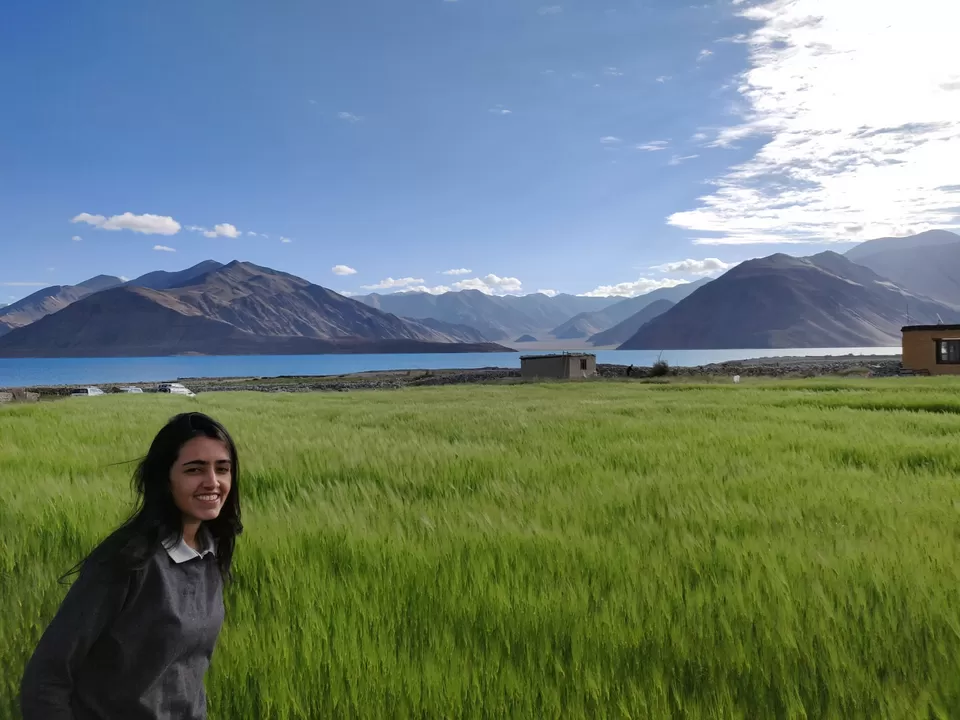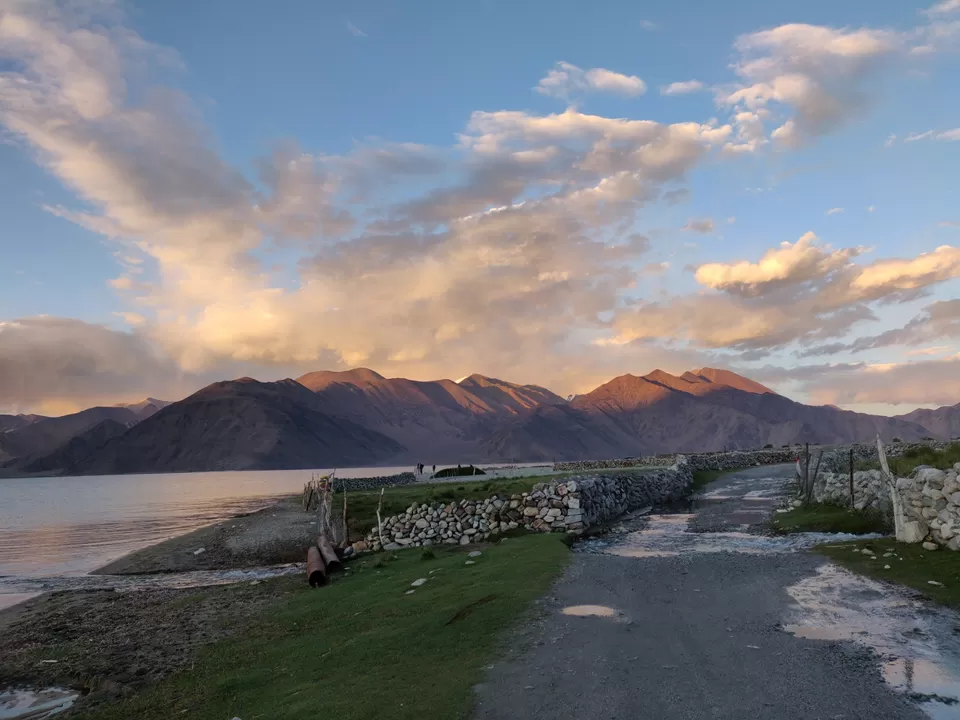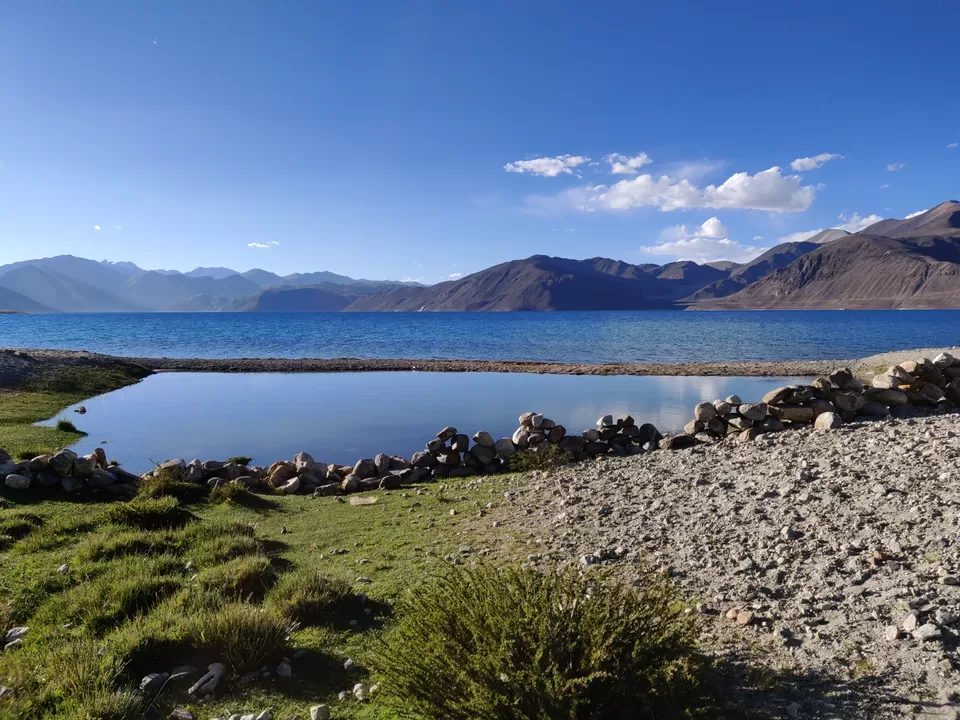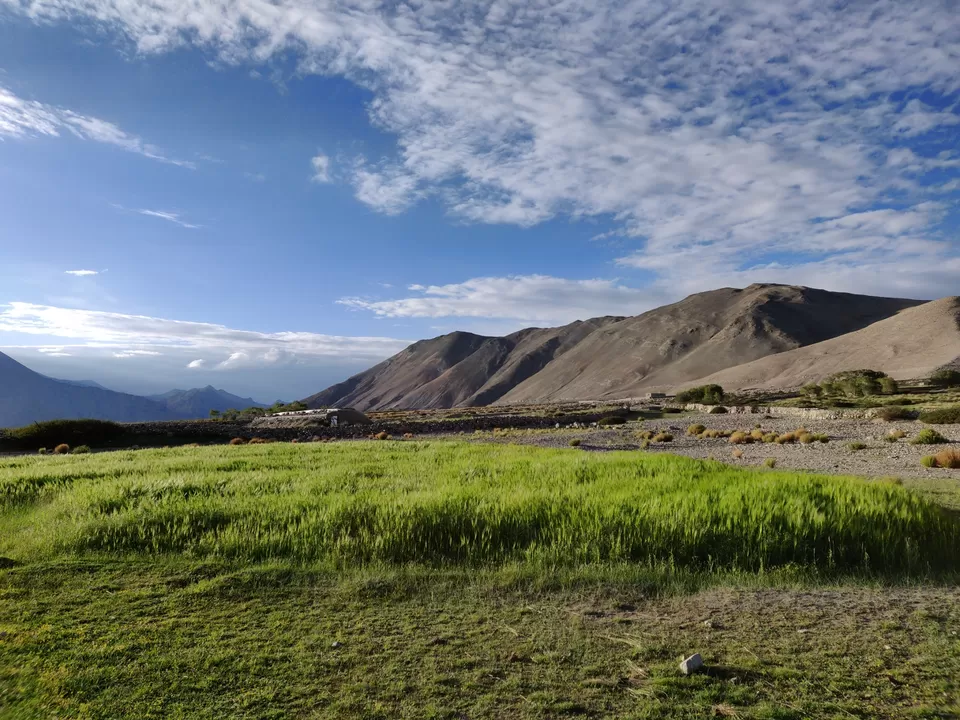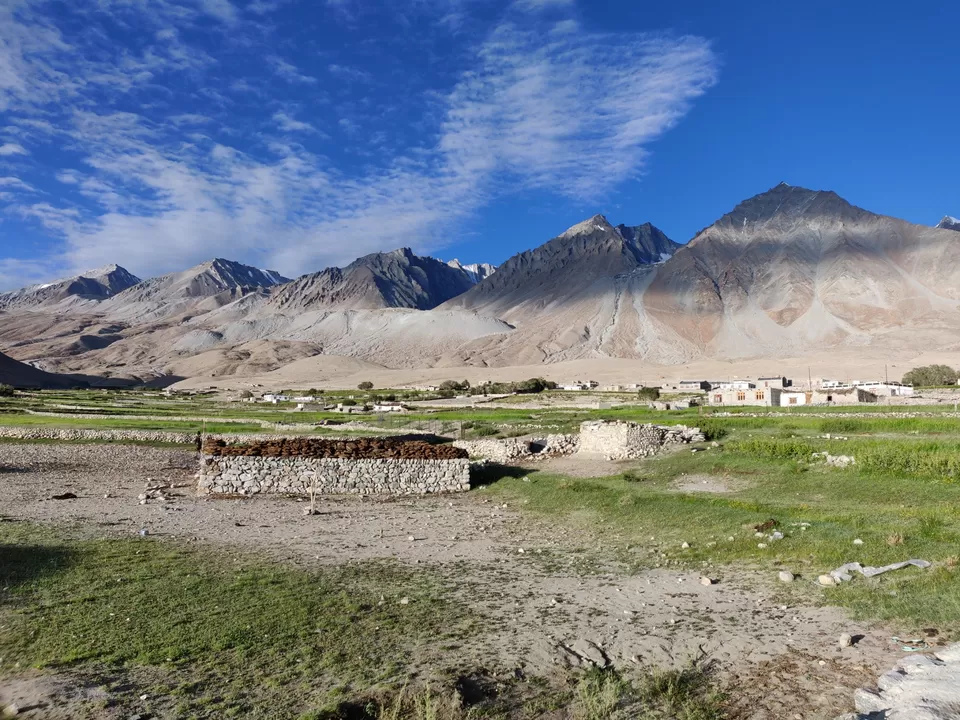 While we were strolling around the village in the evening, we met a boy from the village and chatted him up. He happily took us around the village. He even showed us the government school, the village monastery, the farms and even a ration distribution center. Who knew that Indian government supplied ration to the remotest parts and apparently the ration supplies were of good quality. There are times when we don't appreciate the government enough.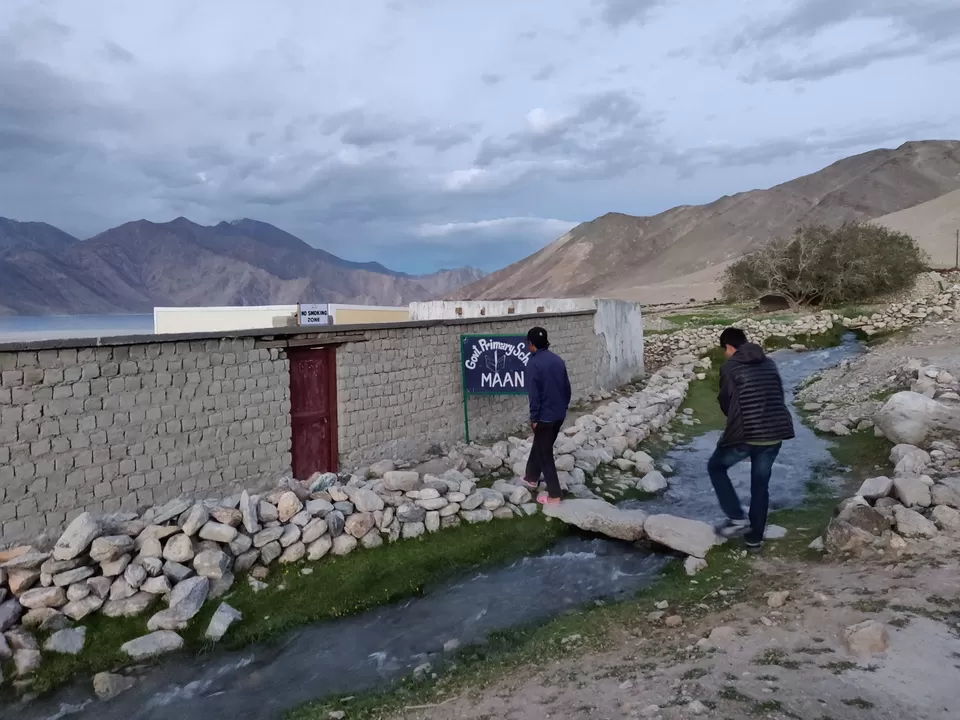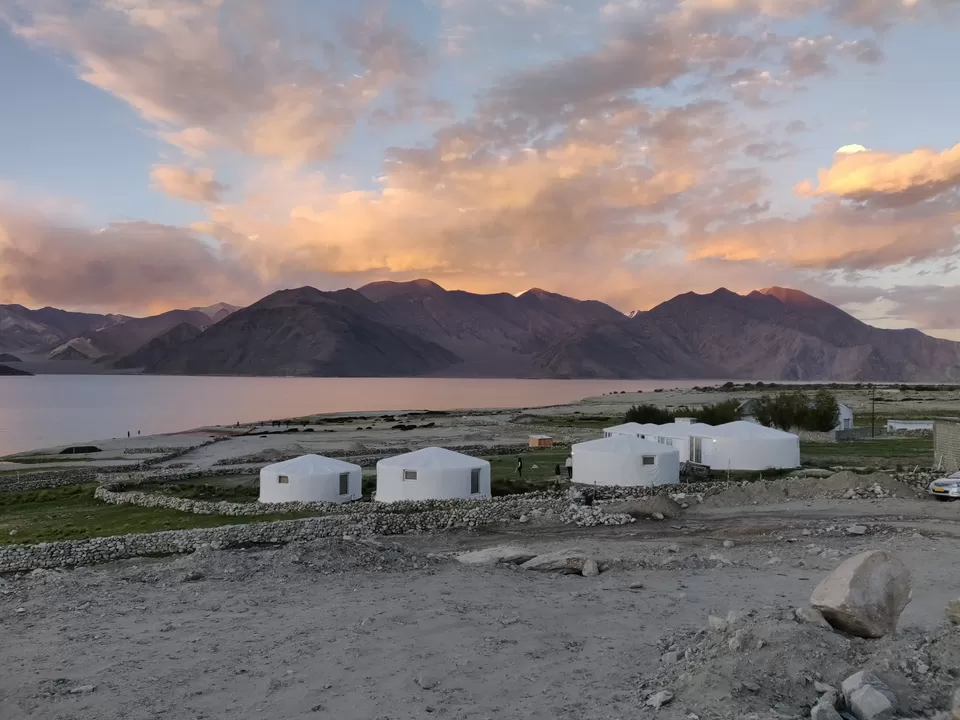 We learnt a great deal about the harsh winters in Pangong from him. He said that the schools in Ladakh declared holidays during the peak winter and the children would make ice rinks and play ice hockey. He recounted that a few years ago when the Pangong Lake froze completely, he even cycled over the lake to the opposite bank with the other kids. When asked about whether he had visited other parts of India, he told us he had never left Ladakh. During this conversation we realized that there was this boy who had never seen a forest, an ocean, a train or a city. And there we were who had never seen a might lake freeze, played ice hockey as a local sport or survived at -30 degrees Celsius year after year. We came from such different worlds, geographically speaking, but we still belonged to same country
That night we had one of the best dinners of our life at our camp. I felt very comfortable in our camp as well. I mean who wouldn't with a view like that from your bathroom.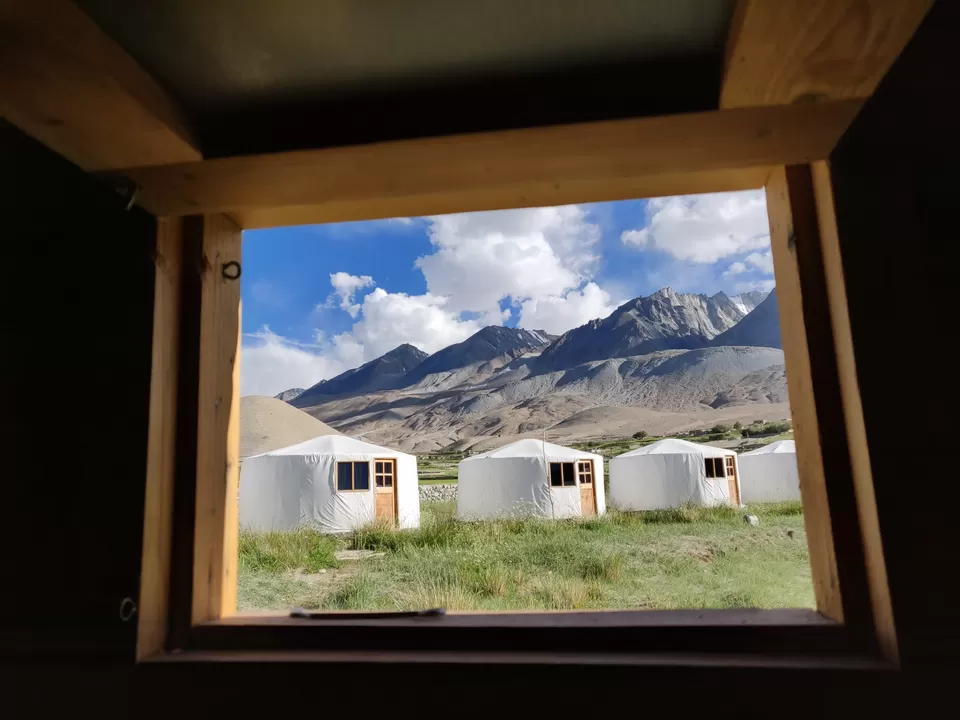 I felt at home and at that moment I was reminded of the time I had secretly wished for a home in hills!! I felt gratitude for having the wish come true even if it was for a day!!.
Frequent Searches Leading To This Page:-
Cheapest Ladakh Tour Packages, Places to Visit in Ladakh, Best Tour Packages for Ladakh, Budget Trip Packages for Group to Ladakh, Things to do in Ladakh, Ladakh Holiday Tour Packages