Till now, whichever places I have explored in India, there are two of them that I have found the most beautiful like no other in the world. Kerala is one such among beaches and Leh-Ladakh among hills, in terms of beauty, culture, and serenity. I undertook the memorable journey to Leh-Ladakh in June 2019. Well, being honest a trip to Leh-Ladakh is not easy as it is an unconventional destination.
It was 1975 when tourism began in Ladakh. Today travelers from all over the world visit this place to enjoy the breathtaking views of this place. Surrounded by snow-covered barren mountains, Ladakh offers pristine views of nature.
I took a holiday package through Oyo Rooms for 6 days. This comprised of return trips from Delhi, accommodation, and sightseeing. Here is the mentioned-below day-wise itinerary of the trip.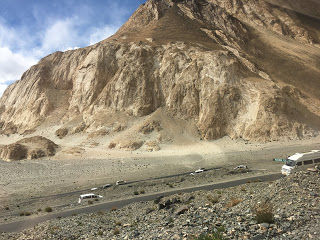 Day 1-Leh: Our flight reached Leh at 8 am. The Leh airport is governed by the Indian Army. We were attended by our travel guide who accompanied us to our hotel Dimbir Regency. Our few hours were spent in acclimatizing to the climate and high altitude.
In the later part of the day, we went to Shanti Stupa, a white-domed stupa located on a hilltop. Located in Chanspa, this stupa is a symbol of harmony and peace. From this place, you can enjoy panoramic views of Leh and witness the beauty of both sunrise and sunset.
To satisfy our palettes, we gorged onto some local food such as momos and kehwa at Shanti Stupa Restaurant. This restaurant has a cozy ambiance where you can feel the warm vibe of the city. Travelers can visit this restaurant if they wish to unwind after a hectic day.
Then, we headed to the local market of Leh, known as Leh Market which has shops selling different products such as artifacts, jewelries, and pashmina shawls. You can collect as much souvenirs you want from here for your loved ones.
Day 2: The next day we headed for an excursion to Sham Valley that includes the confluence of Indus and Zanskar, Magnetic Hill and Gurudwara Pather Sahib.
The sight of witnessing the confluence of Indus and Zanskar rivers was not less than a dream. The green color stream of Indus River meets the muddy water of Zanskar is an extremely beautiful sight. The glorious view of the confluence is a ­must visit for all the travel enthusiasts who are looking for a photographic view. This site is definitely worth it.
Then, we headed to Magnetic Hill which is located somewhere in the Leh-Kargil highway. I heard a lot of interesting facts about this place so I was curious to experience it. There are several theories with respect to the unique phenomenon of magnetic force theory. As per this theory, the hill transmits some amount of magnetic energy that pulls the vehicle that is within its range. To minify our curiosity, our driver put the car in neutral we noticed the vehicle going uphill. For bikers, this place can give them an overwhelming experience.
Any trip is incomplete without visiting a religious shrine. One such beautiful shrine located in Ladakh is the Gurudwara Pather Sahib that is located at an altitude of 12000 ft. This gurudwara is devoted to Gurunanak Dev Ji. There is a famous legend associated with this religious place that makes it a famous pilgrimage spot. Paying homage to this pilgrimage gave us a feeling of divinity.
Next, we visited Hall of Fame­ which is a museum dedicated to the Indian soldiers who sacrificed their lives in the India Pakistan war. It is not merely a museum comprising of weapons and souvenir shops. It is a place that gives you a glimpse into the history of the struggles faced by the Indian Army and the conditions in which they work.
Hall of Fame is something that you should not miss when you are in Ladakh. You will surely feel patriotic after visiting this place.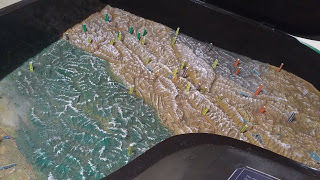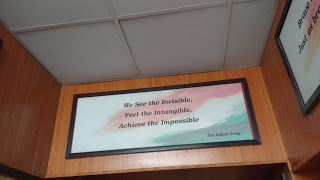 Day 3: Well, if you are talking about Ladakh and you haven't seen snow, then your trip is incomplete. The next destination in our itinerary was Khardung La Pass. This place is located at an altitude of 17,582 ft. above sea level. It is considered as one of the highest motorable passes in the world. Visiting this destination through a bike is an inspiration for every biker. Reaching Khardung La pass is not less than a task. But, the beautiful view on the way to the destination makes the journey worth experiencing. Surprisingly, I got see snow in the month of June. Traveling altogether from Delhi to Leh made me view extremities of both the temperatures.
Since it is situated at such an altitude that you might feel altitude sickness. Hence, it is advised to carry a Diamox in order to avoid such situation and drink plenty of water to stay hydrated. While, on the way to Khardung La, I felt sensation in the lower part of the face. But, it was temporary as it lasted till that day only.
In the evening we headed to Nubra Valley where we stayed at Hunder Village, which is a remote village. Snuggled in the heart of sand dunes, Hunder village appears like a marvel of nature. We went for ATV ride and camel ride which was quite a thrilling experience. You will get to see double hump Bactrian camels that you will see nowhere in India. This place is at least 160 km from Leh and you have to cross Khardug La Pass. During the night we stayed at camps with basic facilities. Later on, we indulged in bonfire sessions with our co-passengers.
Then, the next day we returned to Leh as per our itinerary.
Day 5: On 27th June, we left for Changla Pass and from there we were supposed to go to Pangong Lake as per our itinerary. Changla Pass is said to be the third-highest motorable pass in the world. This spot was named after a famous sage named Sadhu Changla Baba. A temple has been constructed at this pass that is dedicated to him.
Some places to see around are Pangong Lake, Hermis Gompa, and Nubra Valley. You will get to see picturesque views of this region. While on our way to Pangong Lake, our driver halted at a field where a herd of yaks were happily grazing. The place was so beautiful that I cannot describe it in words. The picture below would do justice.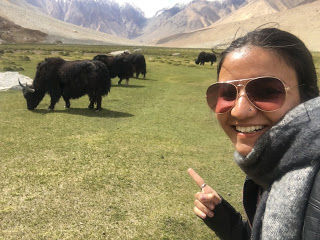 Our next destination was the '3 idiots lake' also known as, Pangong Lake which is situated at an altitude of 4350m. The lake is at least 160 km in length of which 1/3rd part is in India and the remaining 2/3rd belongs to China. It is said that this lake shows seven different shades of blue. The water is so pure that you can easily see the reflection of clouds in the water. The child winds was suppressing my feelings to spend time in the lap of nature. I was in no mood to stay indoors but the biting cold of Pangong Lake made me rest indoors and enjoy the view through the windows.
We had a night stay camp at the Spangmik village. It took at least 5 hours from Leh to reach Spangmik village. The blue water of this lake looks so serene that we were spellbound by its existence. No doubt, the Ladakhi people consider this lake as holy water as its water is pious. It is believed that the view of sunrise at Pangong Lake is mesmerizing. So, I got up early around 6 A.M. to view the sunrise.
On the same day, we returned to Leh and on 28th June it was my last evening in Leh. After visiting and looking at the geography of Leh, I realized that I never took geography as a subject so seriously. Each place has its own charm, history and a story to tell. Ladakh is not a luxurious destination, rather it is more of an adventurous destination. Traveling to Ladakh may make you ditch the luxury of staying in a suite and skip fine dining experience. Ladakh is a hill station that is so beautiful that its beauty will stay in your memories forever.
With every passing year, this place is flourishing as the favorite destination among travelers. I only wish this place should not lose its charm and become just another tourist destination.
Frequent Searches Leading To This Page:-
Places to Visit in Ladakh, Best Tour Packages for Ladakh, Top Ladakh Tour Packages for Family, Top Ladakh tour packages with price, Budget Trip Packages for Group to Ladakh, Things to do in Ladakh, Ladakh Holiday Tour Packages