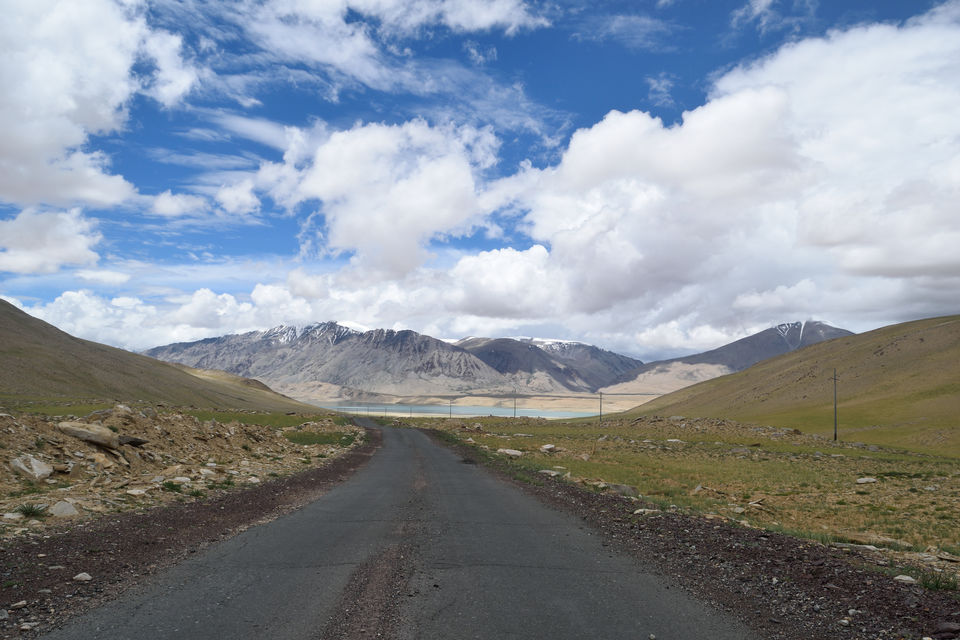 This is the very first time that I am sharing my travel experience and what could be the better place than penning down my "Leh Ladakh" trip.
It all started with a simple call from my friend who is more of my travelling partner, that later turned into a beautiful reality.
I still remember that night, It was 13th of June 2017, after a monotonous 9 to 6 corporate job I reached home, watched a movie and played game, which was basically my normal routine. Around 8 PM my cell phone rang and it was from my friend, DJ (Diljot Garg). As soon as I picked the call instead of greeting each other what I heard was "Abbey Leh Ladakh chalein kya?!". I replied without even a single thought "chaloo…. Kub jana he?!" and from there it all started.
-------------------------------------------------------------------------------------------------------------------------------------
We booked our flights on 14th June,2017 and the travelling date was 27th July,2017.
Flights from Mumbai to Leh were costly so we decided to take a halt in Delhi. So from Mumbai to Delhi and then Delhi to Leh, which saved us around 6k and for return tickets, we decided to take a halt in Chandigarh, Leh to Chandigarh and then Chandigarh to Mumbai which again saved us around 5K, therefore 11K of saving in total.
It was last week of July and 4 days to go for our dream trip, trip was for 9 days (including travel time) and we were 5 people who were ready to go and live this one-time adventure.
Day 1: Leh
We landed in ladakh around 10'oclock and it was cold and beautiful morning. During our 1 hour flight from Delhi to Leh, we got chance to witness the beautiful sunrise and glory of Mighty White Himaliyas. It was just like heaven (you need to web check-in to get window seats).
As soon as we checked in to the hotel we had breakfast and then took some rest. Leh is situated at high altitude around 3,500 meter and has low oxygen level, so to make our body adaptable to that atmosphere one needs to take little rest there. Hence is it extremely important to take rest so that you can enjoy the whole trip.
In the evening we went out and explored local markets, then we had dinner quite early and slept as next day we had to start early, around 6 am.
Day 2: Tso Moriri Lake
Our Xylo Car along with the driver (who was really cool) was ready and waiting for us to take us to "Tso Moriri Lake" which is situated at height of 4522 m and is about 220 kms away from Leh.
One can have night stay at Tso Moriri, as there is camping facilities available and you have to book them well prior. We decided not to stay at Tso (which I still regret) as we were short in days and we wanted to cover other parts of Leh as well. So, day 1 journey was 450Km long (Leh to Tso and Tso to Leh). Roads are not good and very bad in shape from Leh to Tso Moriri.
While returning, we took the other route which passed thought the world's 3rd highest motorable road called as "Taglang La Pass" (5328 m), it is a very beautiful road I must mention.
I would personally recommend you to visit Tso Moriri in your Leh trip as it has a lot of breath-taking views during the journey till the end.
On our way to Tso Moriri we even visited famous '3 idiots' movie shooting point as well.
Let the pictures do all talking now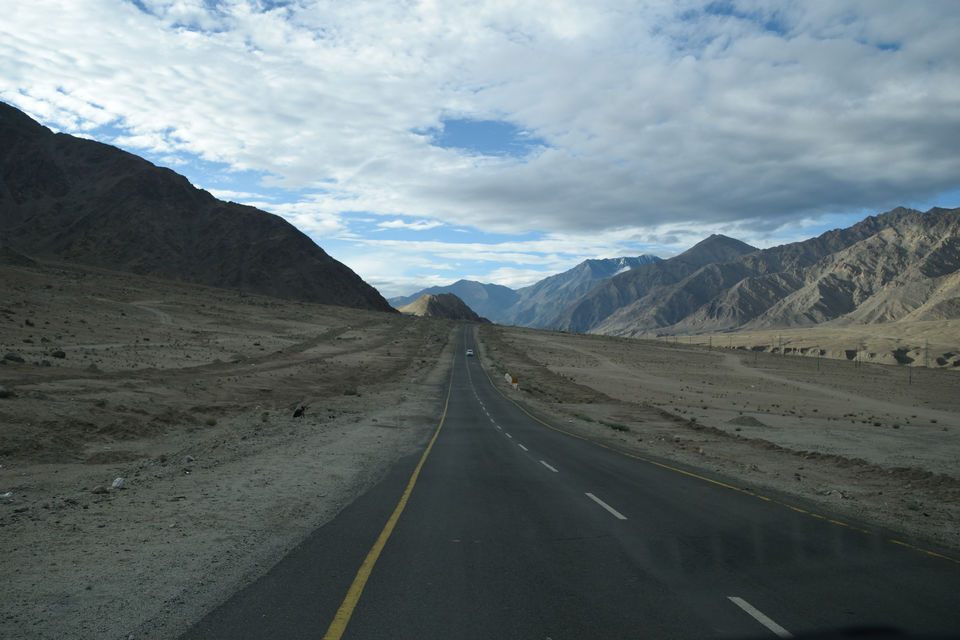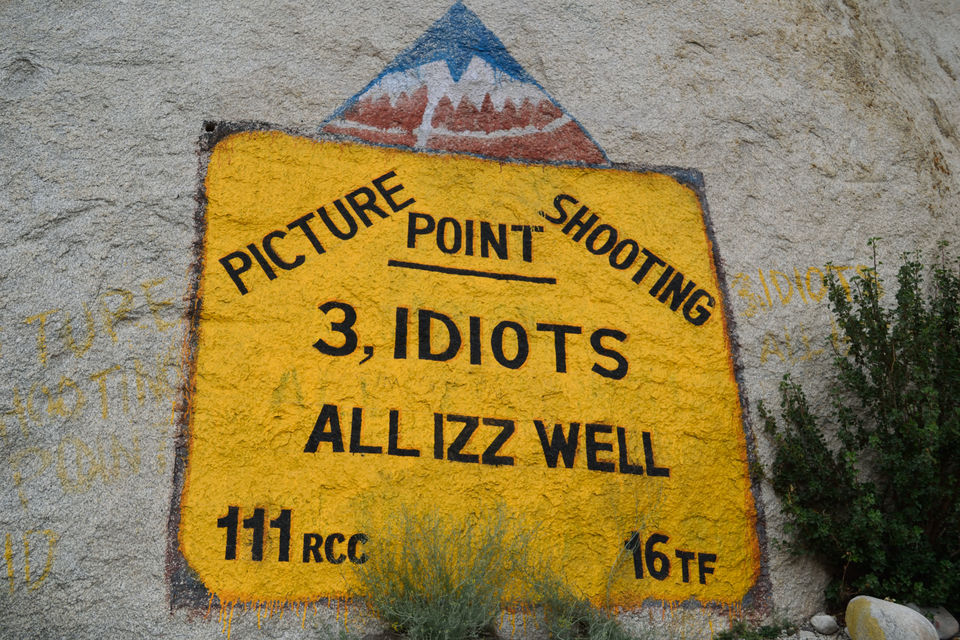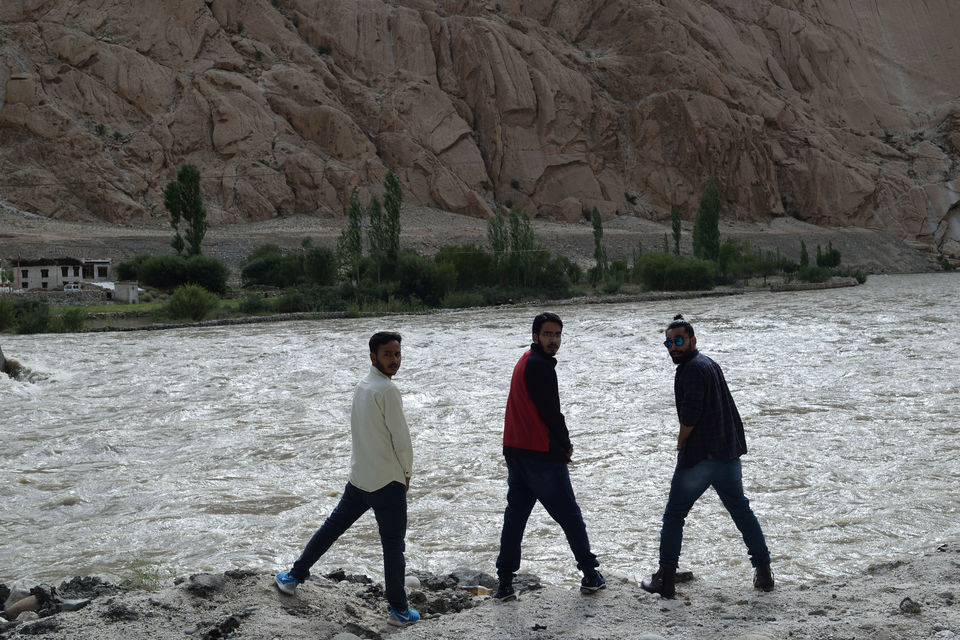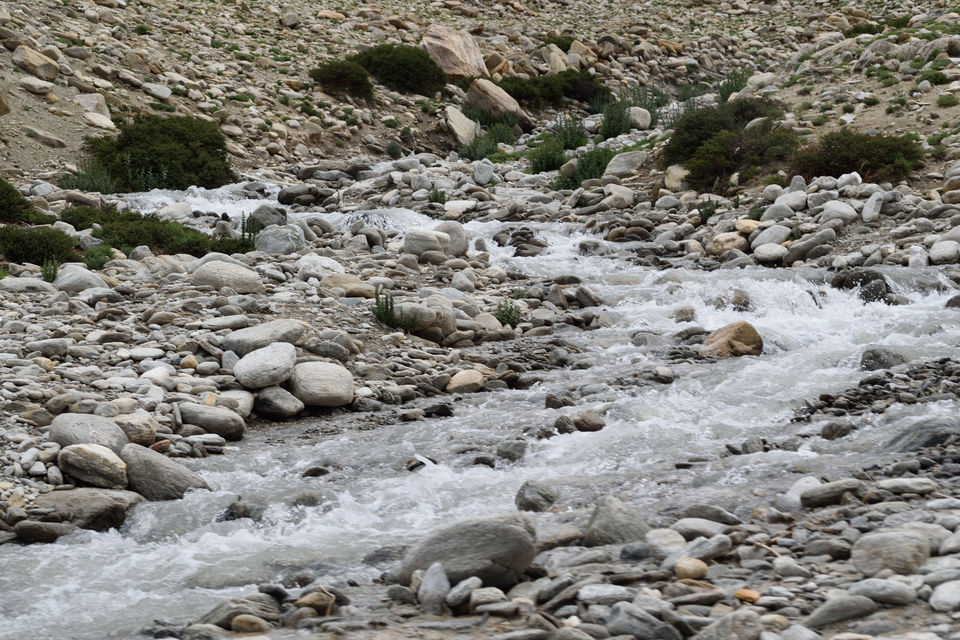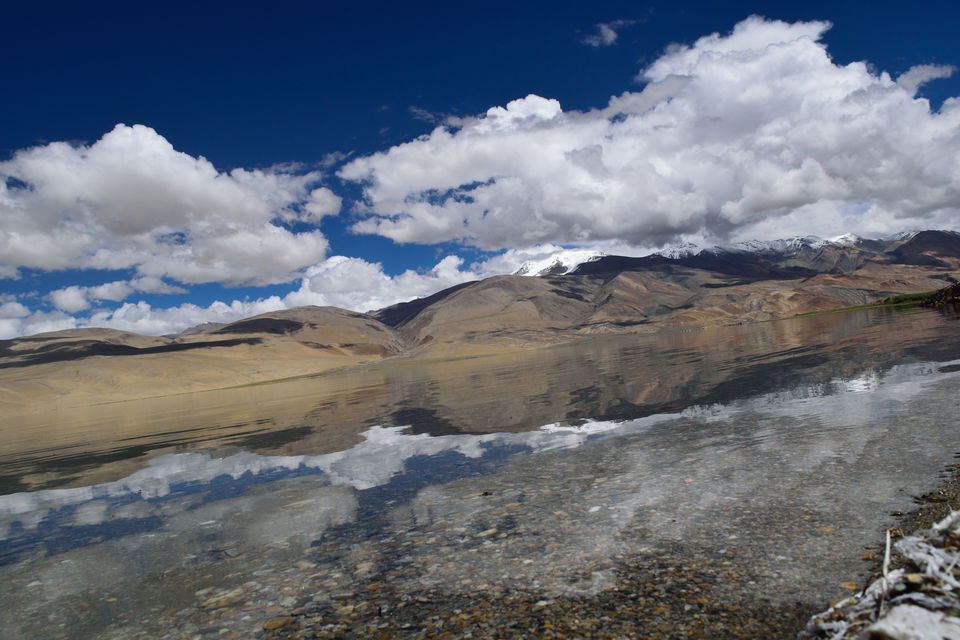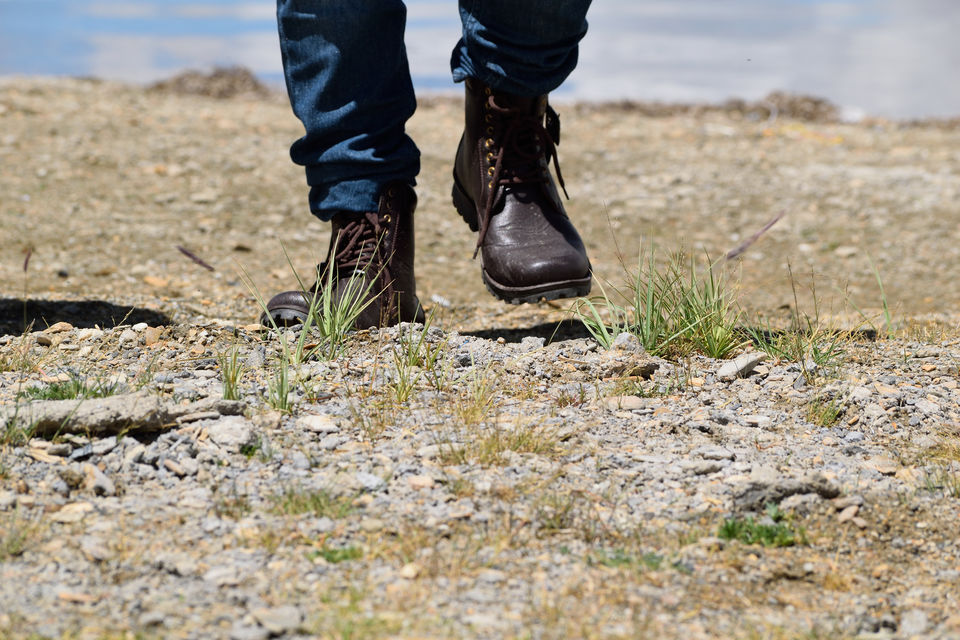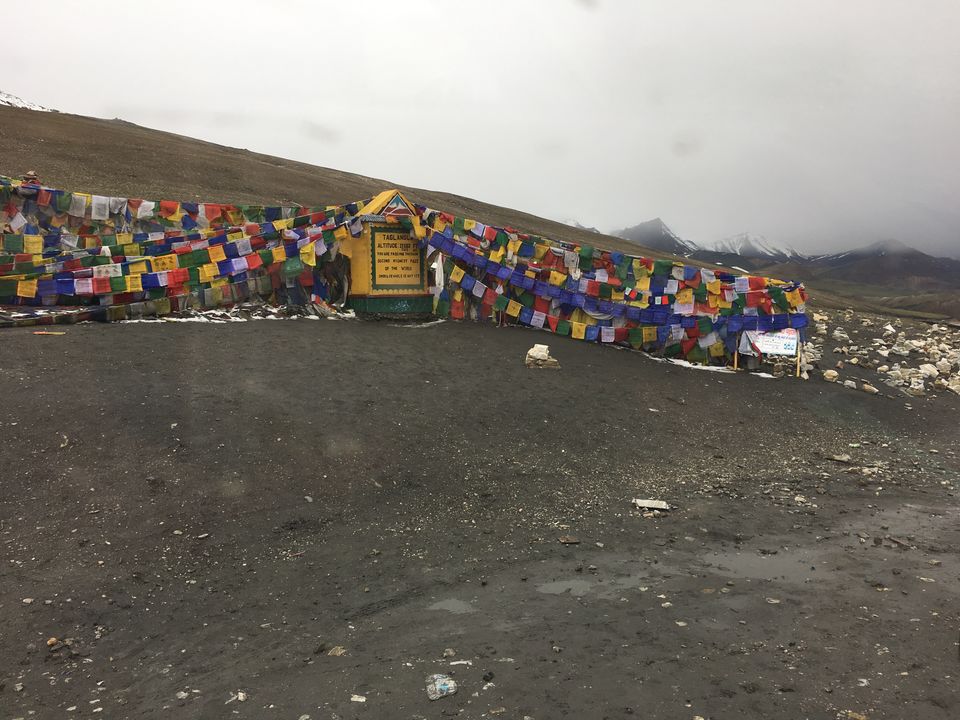 Day 3: Nubra Valley via Khardungla Pass
Nubra Valley is at height of 3048 m and is about 160 kms from Leh. There is a Siachan River which forms a large valley that separates the Ladakh and Karakoram Ranges.
On our way to Nubra Valley we passed through the World's highest motor road (Now Second highest), so we decided to take a bike (Royal Enfield) with us. It was like a dream come true while driving Royal Enfield that too at world's highest motor road called "Khardungla Pass" which is at the height of 5359 m. Again the roads were very bad in condition till Khardungla Pass.
In Nubra valley, there are many camps. We decided to stay at Tiger Camp which turned out to be a lot of fun as there was no one other than our group. There was so much greenery there, we witnessed two rainbows at the same time. At night you could see so many stars
Next day we visited Bactarian camel safari and Diskit monastery again passing thought Khardungla pass and back to Leh.
This was the day I will never forget in my life. I just drive thought world highest motor-able road. Unbelievable for me.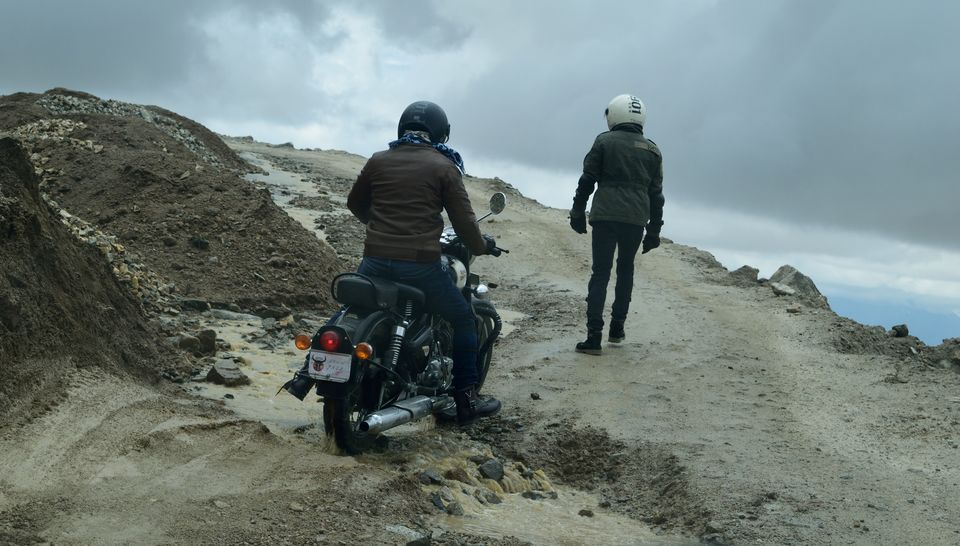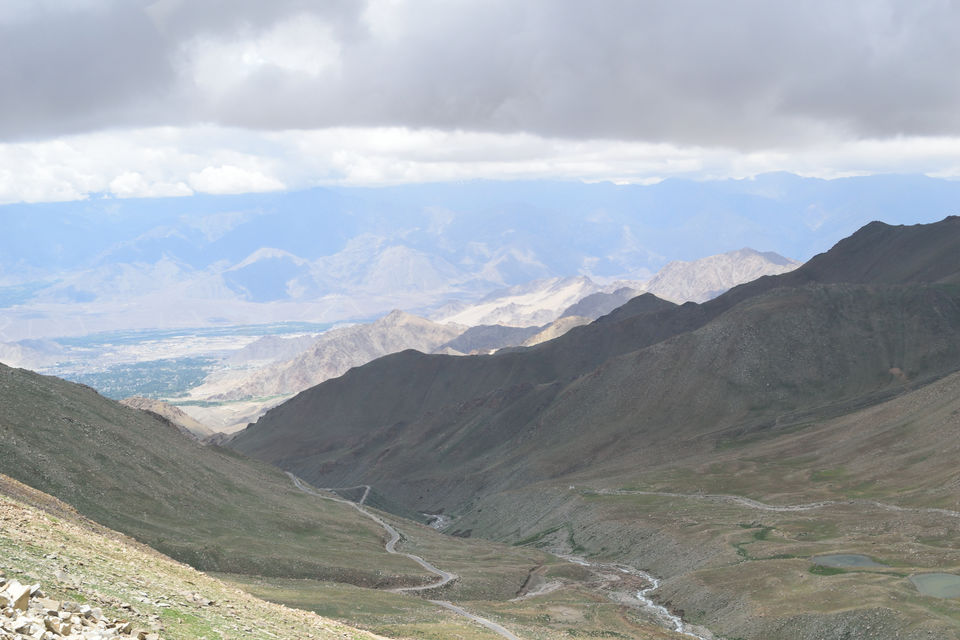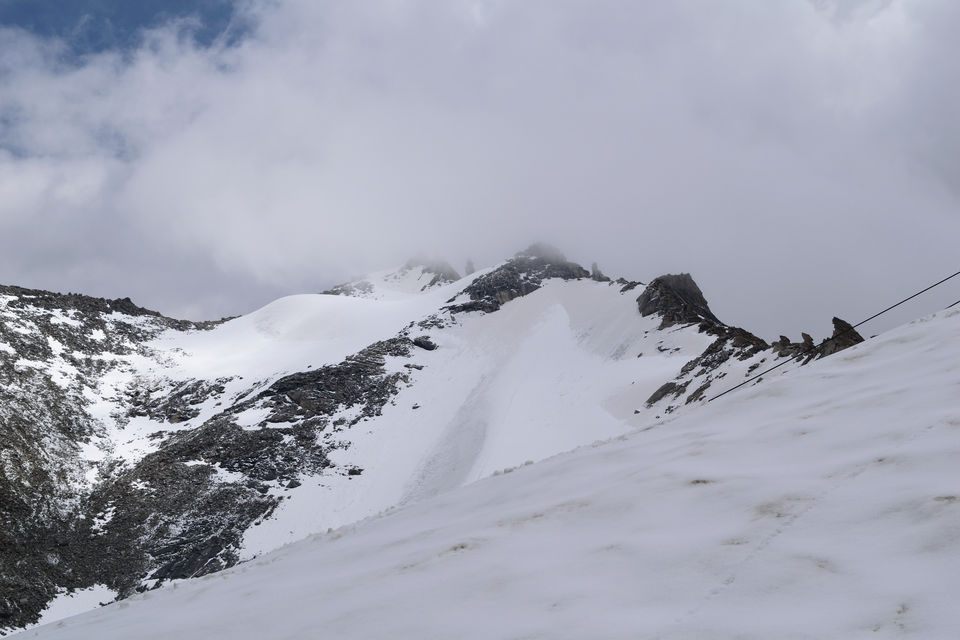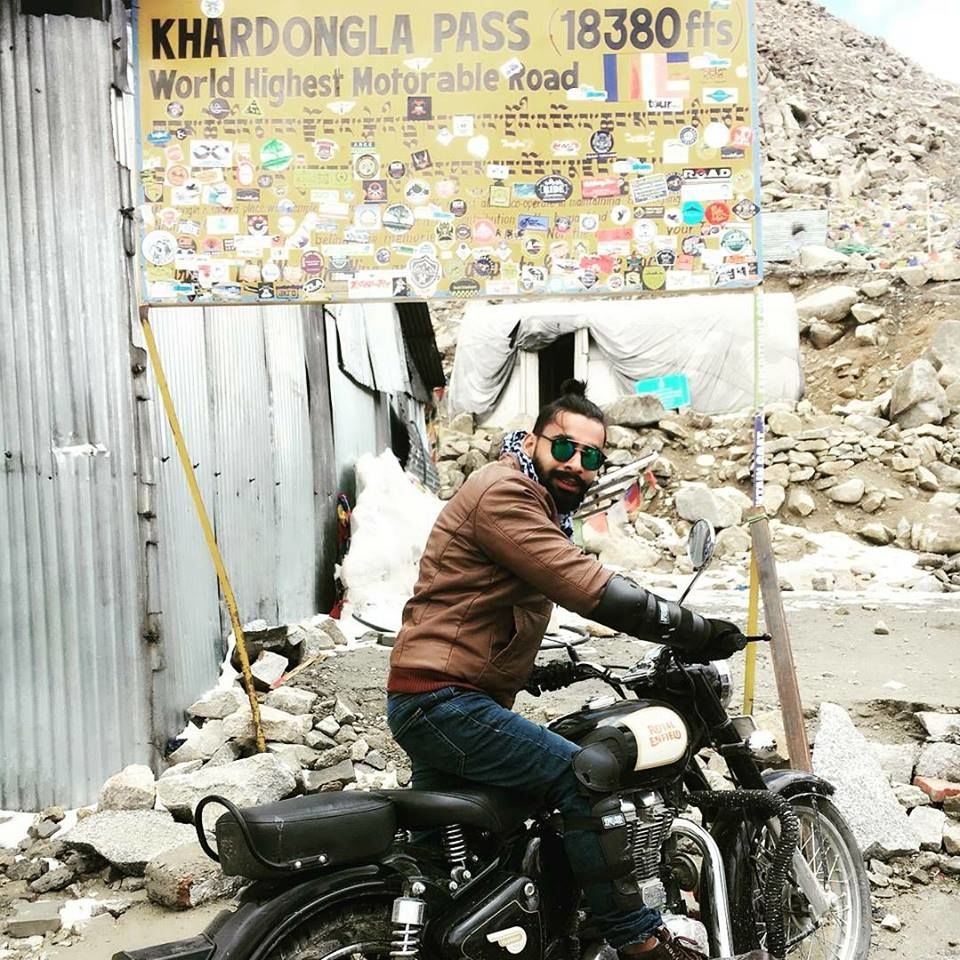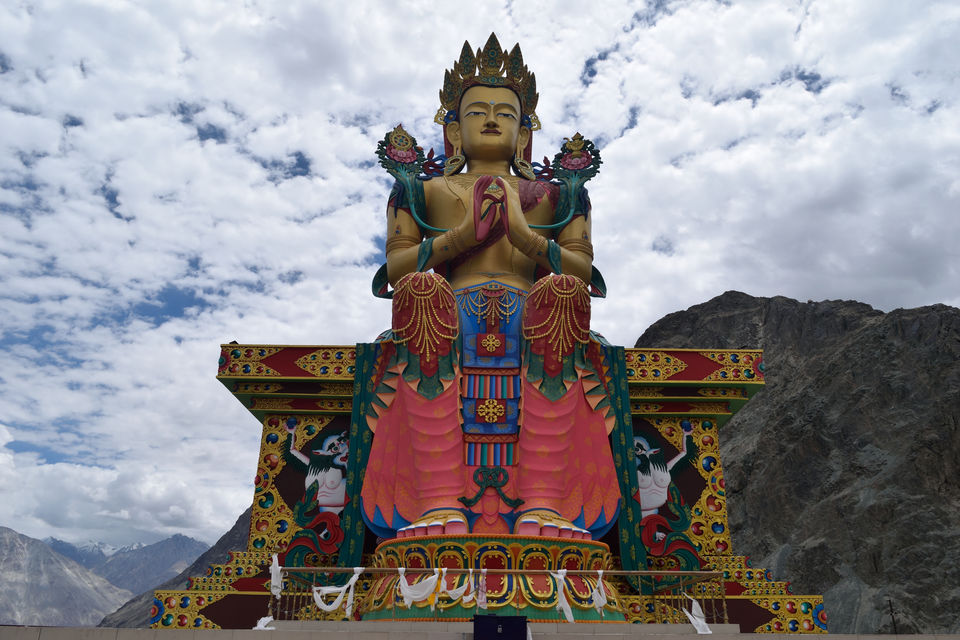 Day 4: Pangong Tso
Pangong Tso (4350 m) is about 222 kms from Leh. This is the same lake where Rancho meets Pia, Farhan, Raju and Chatur in movie '3 Idiots'. Camp facilities are available and one can have night stay if you book it well prior.
On the way to Pangong Tso, you will pass thought world 2rd highest pass " Changla Pass" (17688 ft).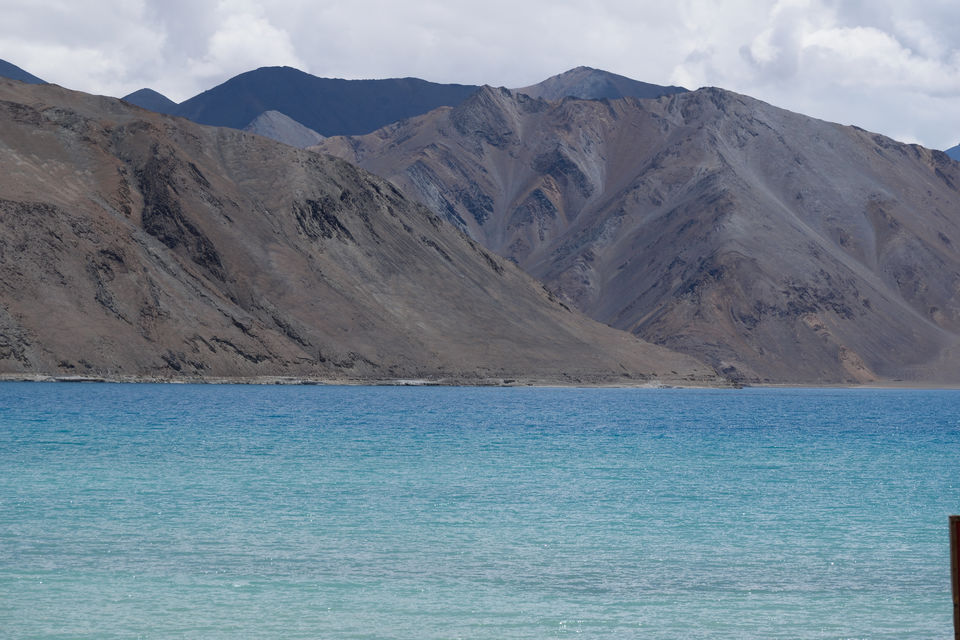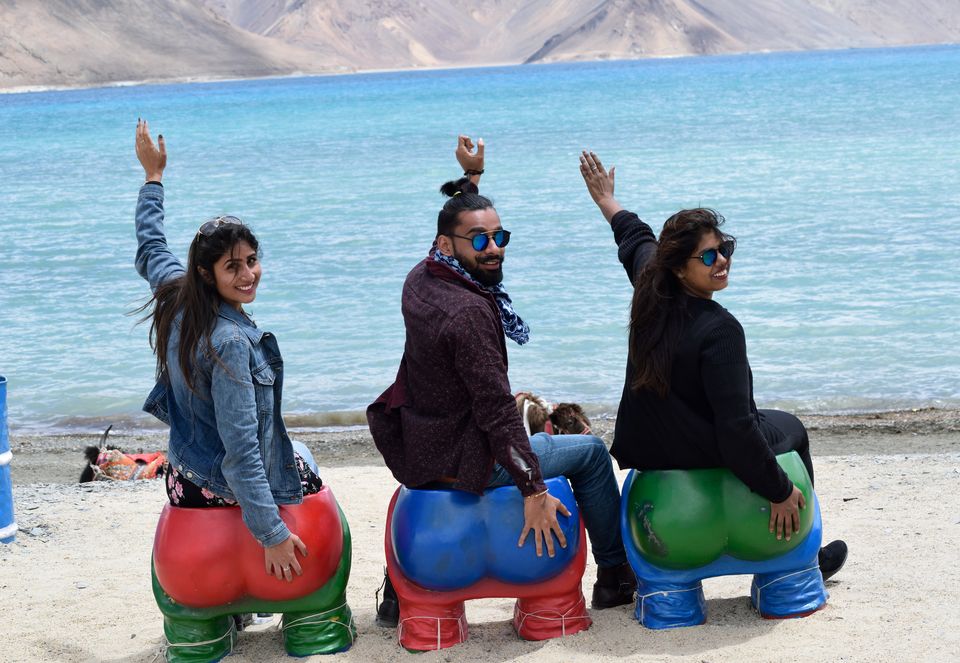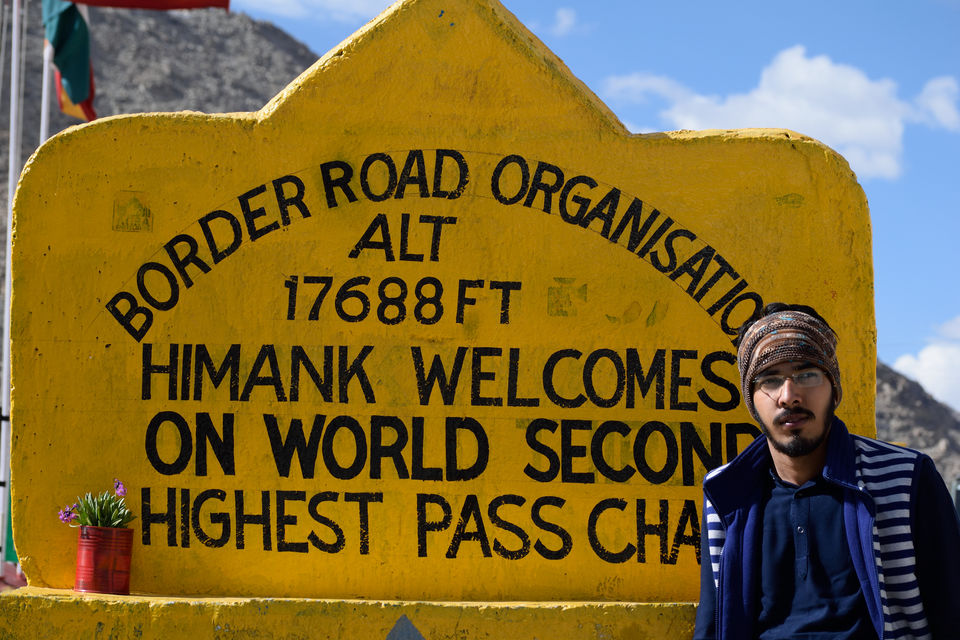 Day 5&6: Kargil
Many Leh travellers don't prefer to visit Kargil which I think is a foolish thing to do. When we were planning our trip, we there itself decided to visit Kargil at any cost which later became a marvellous decision.
Kargil is 218 km away from leh so it is essential that you do night stay at kargil and come back to leh on second day.
We started our journey to kargil with the blessings from baba Pathar Sahib Gurudwara.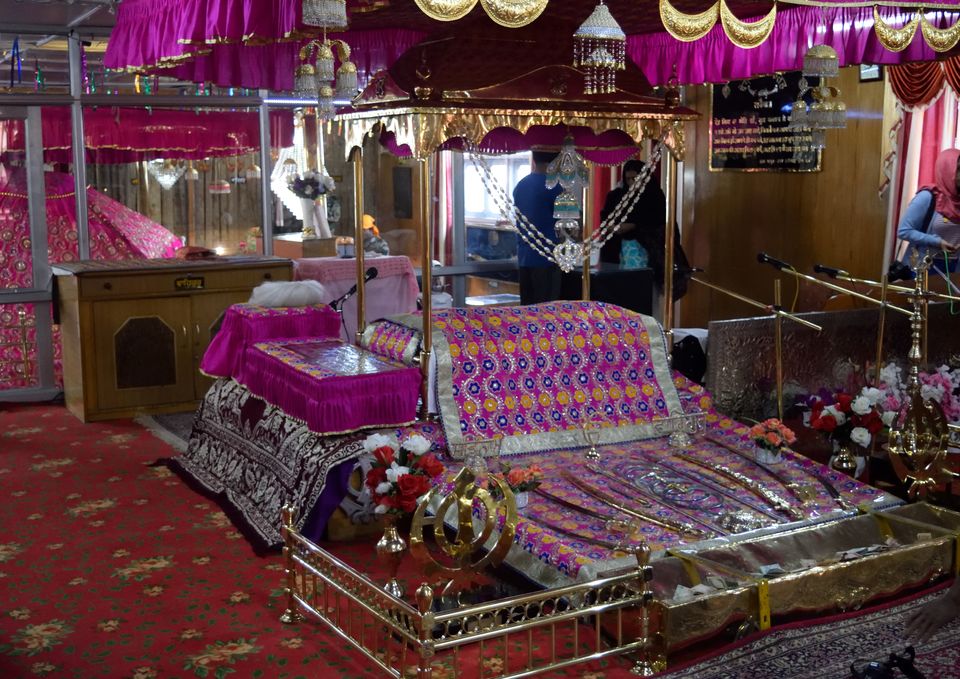 On the way to Kargil, we stopped at Magnetic Hill and Moon land point.
You will see many breath-taking views on the way where you can stop by and take pictures.
If you don't have water phobia and you have enough time, then you can prefer to do river rafting (we were not able to do it because of the time limit) on Indus river which will take around half of your day.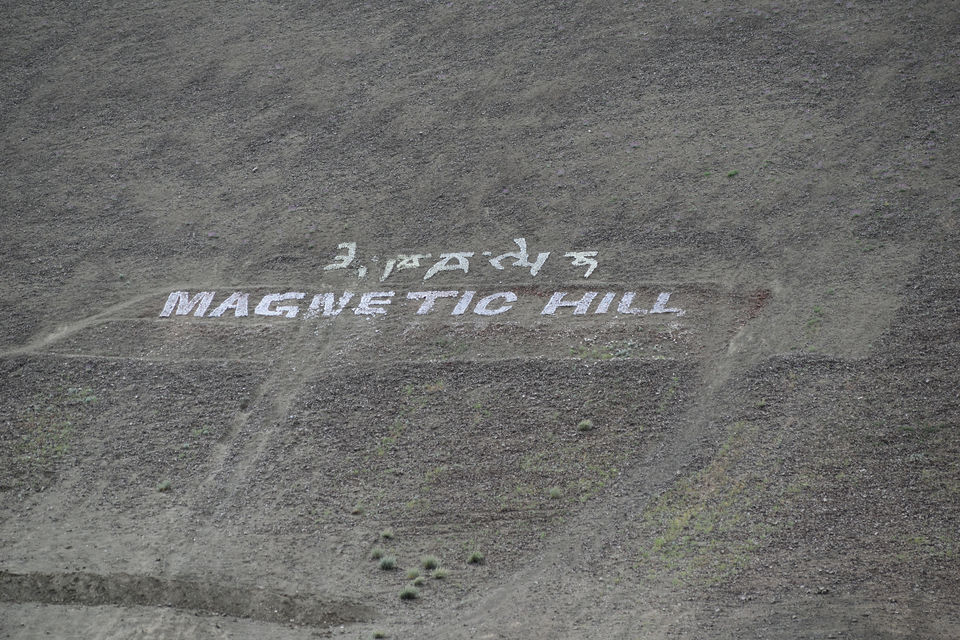 We reached kargil at around 3 PM and as planned we went to Kargil War Memorial.
Place where Kargil war fought, won and celebrated as Kargil Vijay Divas. Once you enter in war memorial your will be feel 10 times more prouder of yourself being an Indian than you usually feel.
Second day was all about interacting with people of Kargil, visiting LOC and back to Leh with a great feeling of being an Indian.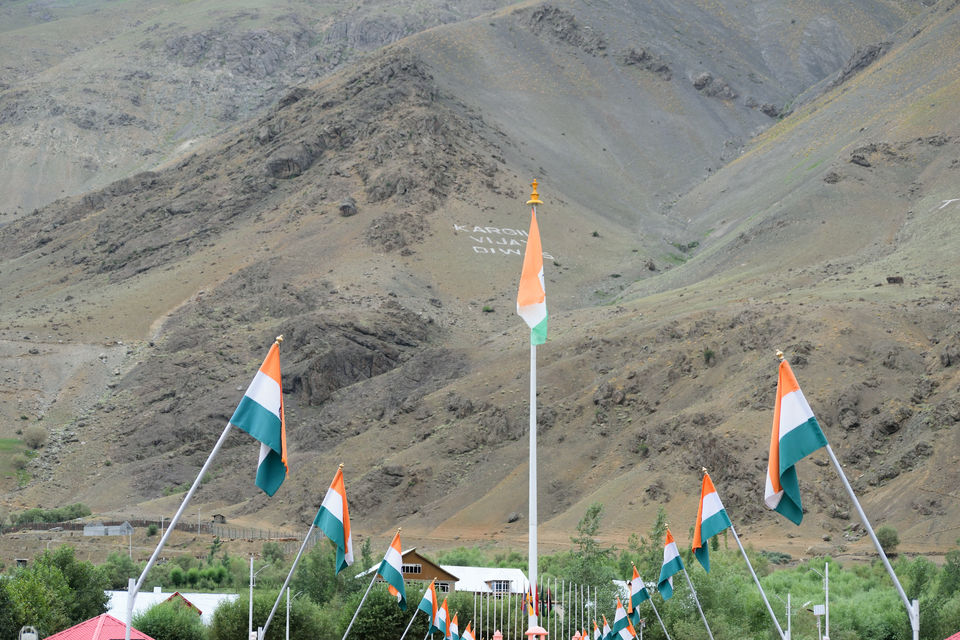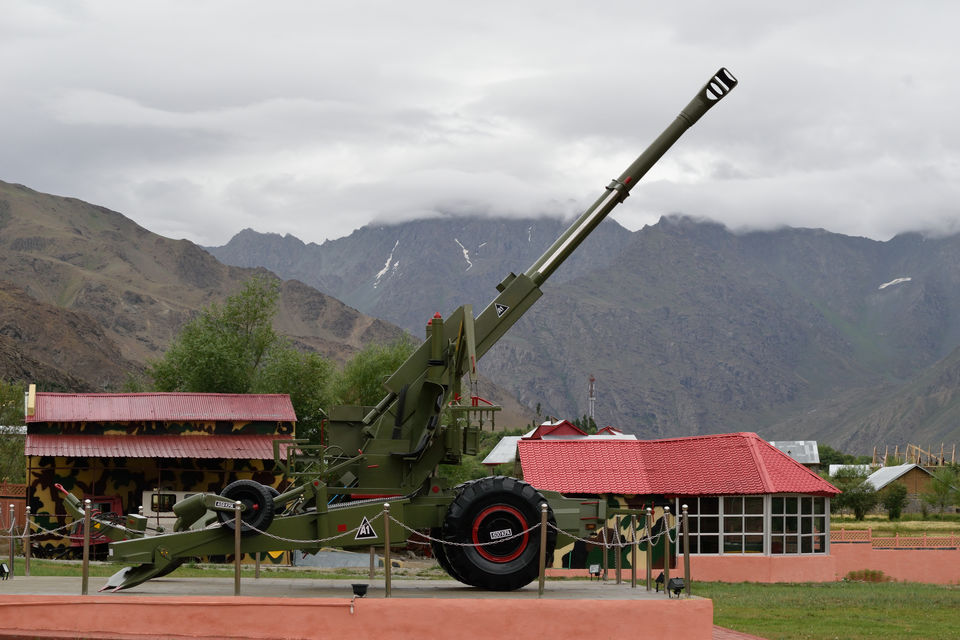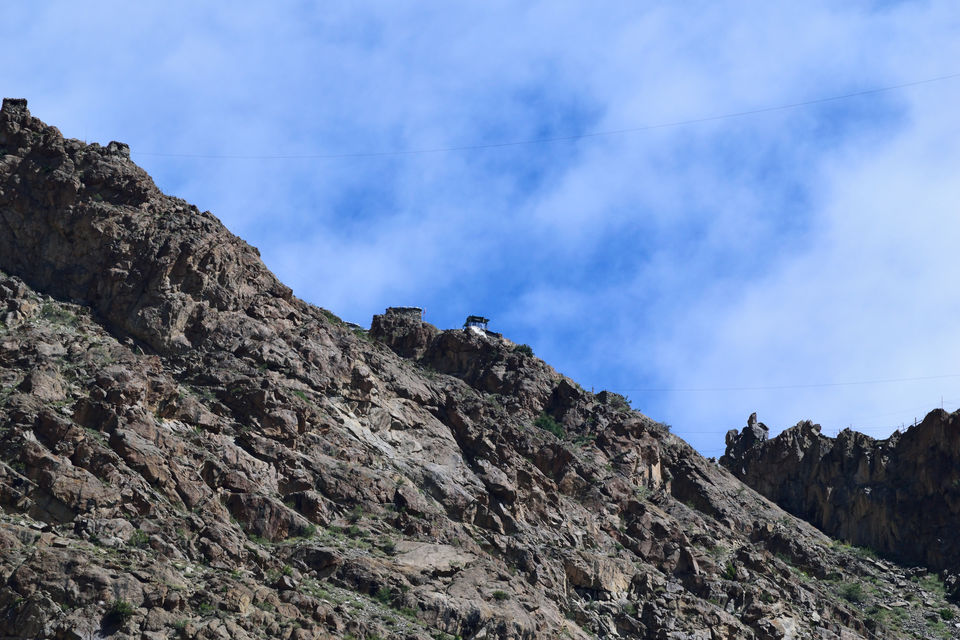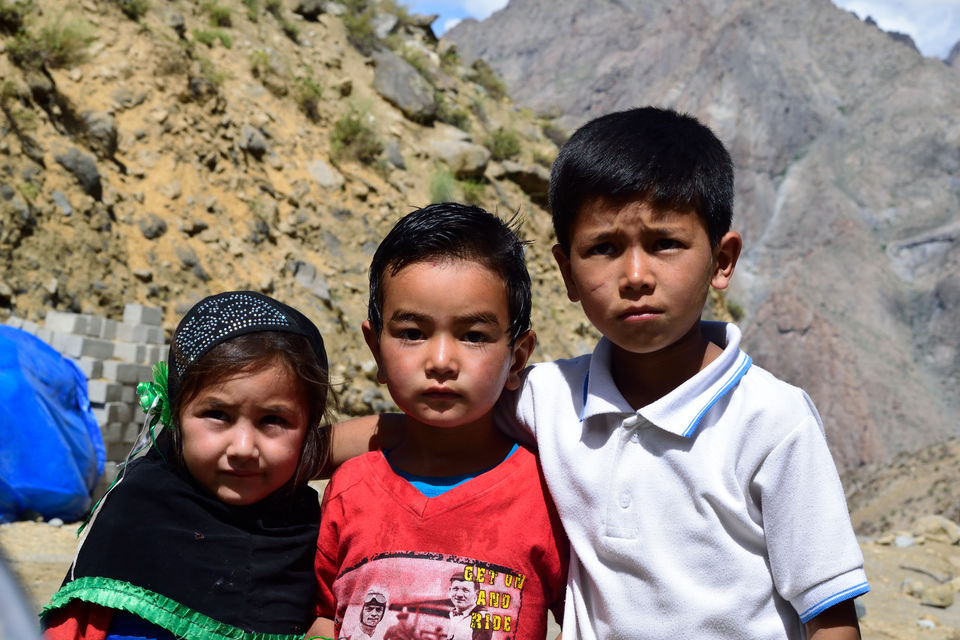 Day 7: Shanti Stupa, Leh Palace Hall of Fame,local Leh Shopping.
This was the last day in Leh and none of us wanted to go back to our 9 to 6 monotonous job from this beautiful dream world. I was ready to do any Job in Leh, just didn't want to wake up from this dream. But we had to face reality and morning alarm woke us up.
Day started with Shanti Stupa then Leh Palace then Hall of Fame and at last Shopping in Leh.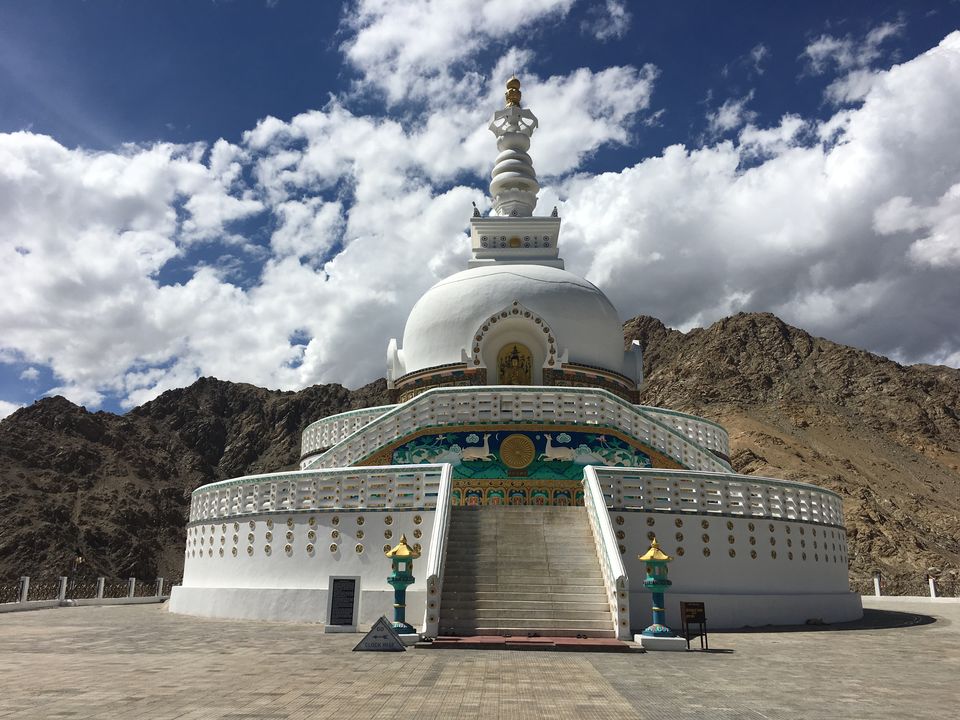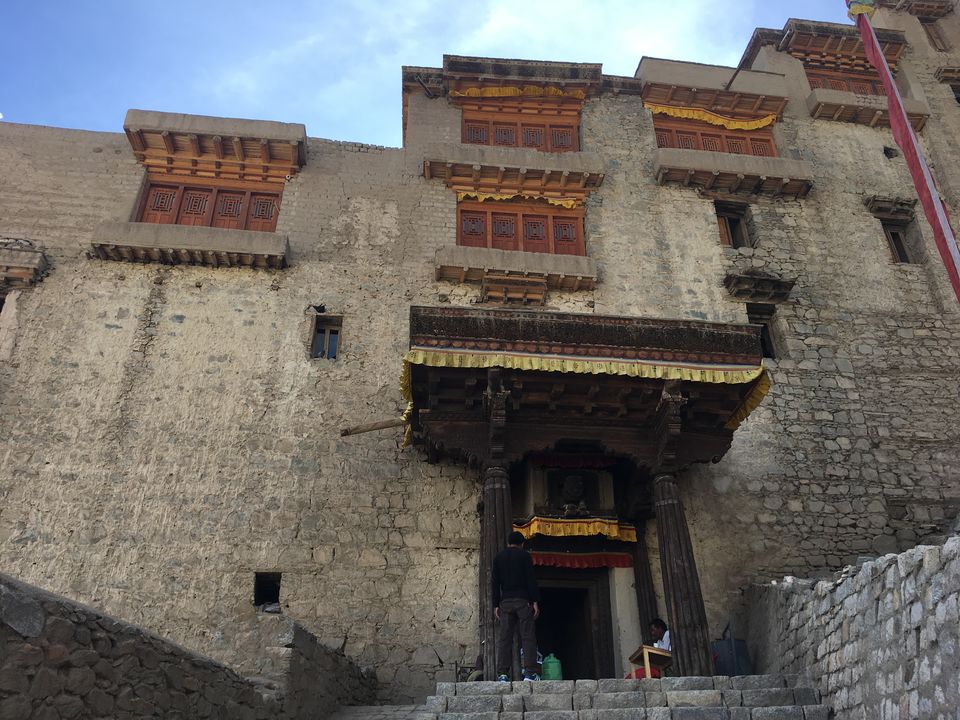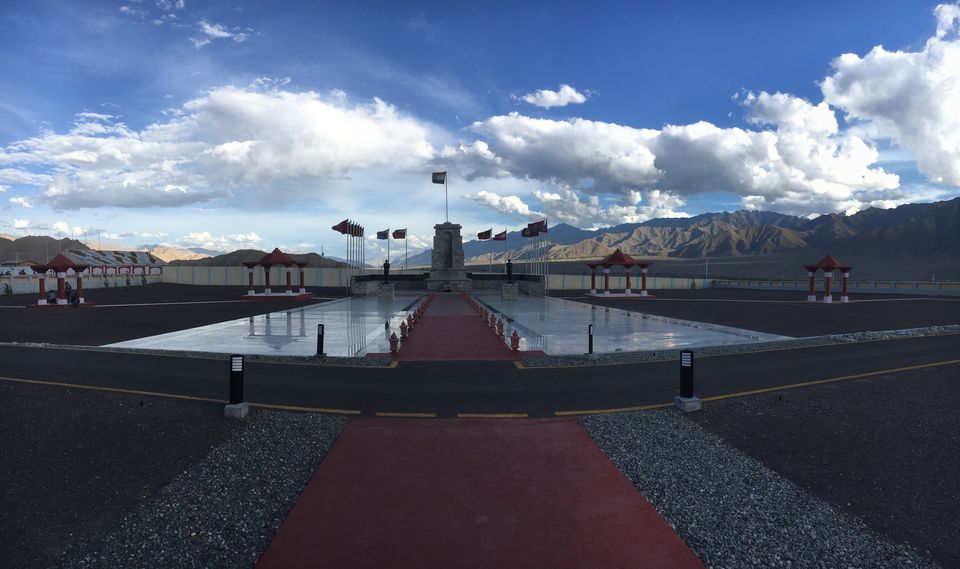 The team which helped us to live our dream in Leh with pleasant stay. Thank you Shadik, Rixin and team.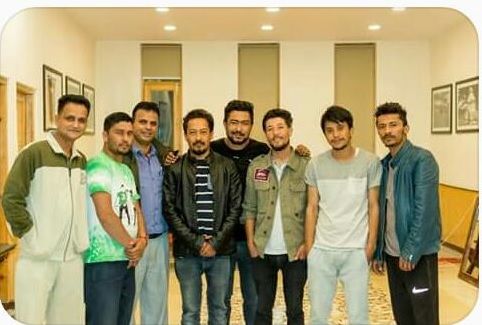 I had more than 15 trips in 2017 but Yes, I'm in love with Leh. I'm in love with people of Leh. Yes, I m going to visit this beauty again and again. If you are planning to visit leh ladakh and need any help or assistance, DM me on Instagram
Will keep writing and improve for sure :P
Follow me on Instagram for more @kheranirav_nik