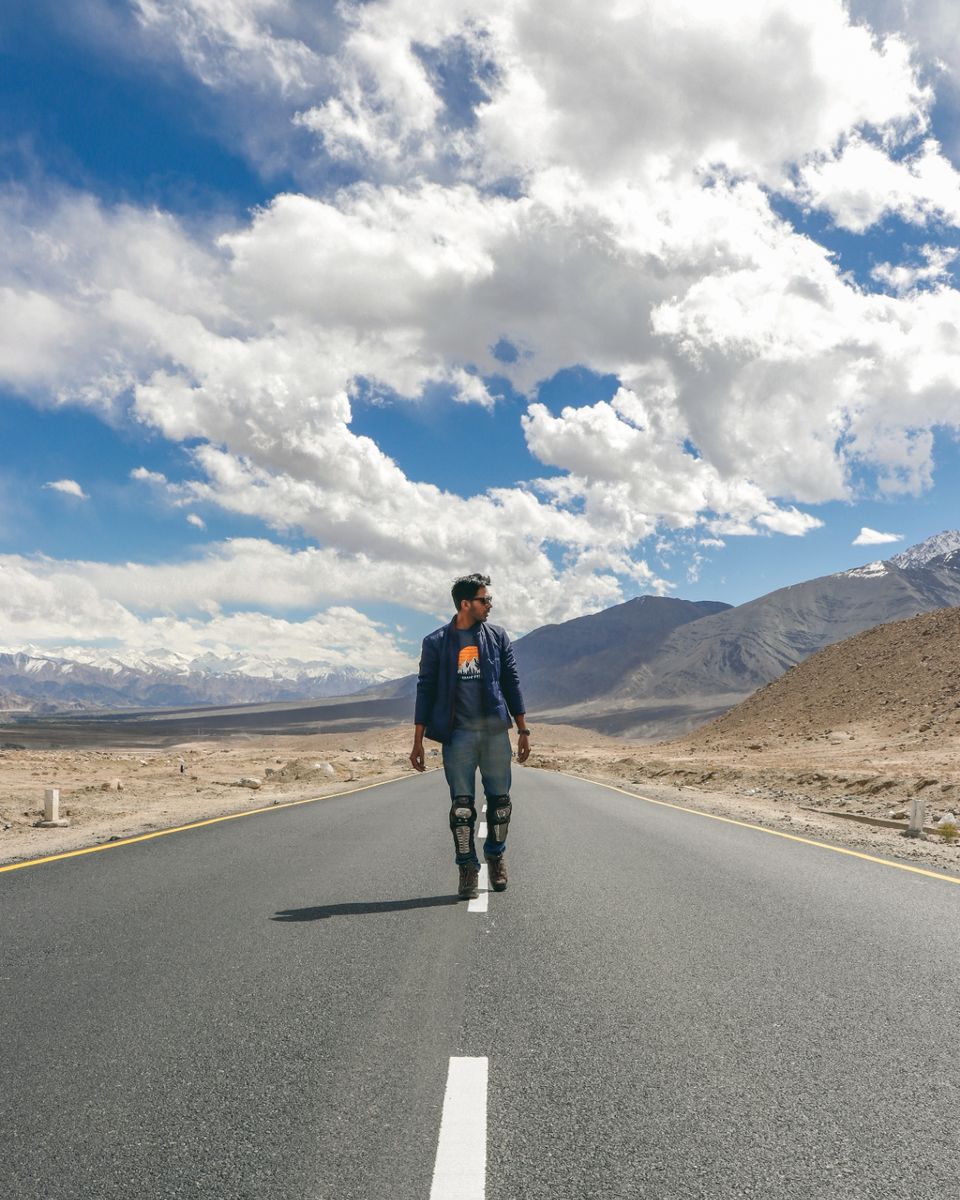 29 September. Pune to Leh
Group of four, one coming from Chandigarh, two from Delhi and I flew from Pune to the one location we decided to explore this time.
We reached Leh at 10:00 AM and went to our Hotel, Day 1 has to be day of acclimatisation, because at 10,000 feets you tend to feel funny.
Pro Tip : Don't sleep in days while you are at high altitudes.
For more get in touch on www.instagram.com/thedailypixels
Budget : It was approximately 65,000 for 4 people, including bike rents , stay, food whenever we wanted, permissions, petrol etc.
Flights from Delhi are not included, if you plan a month before you can get reutm flights from Delhi under 9000.
It was self planned trip.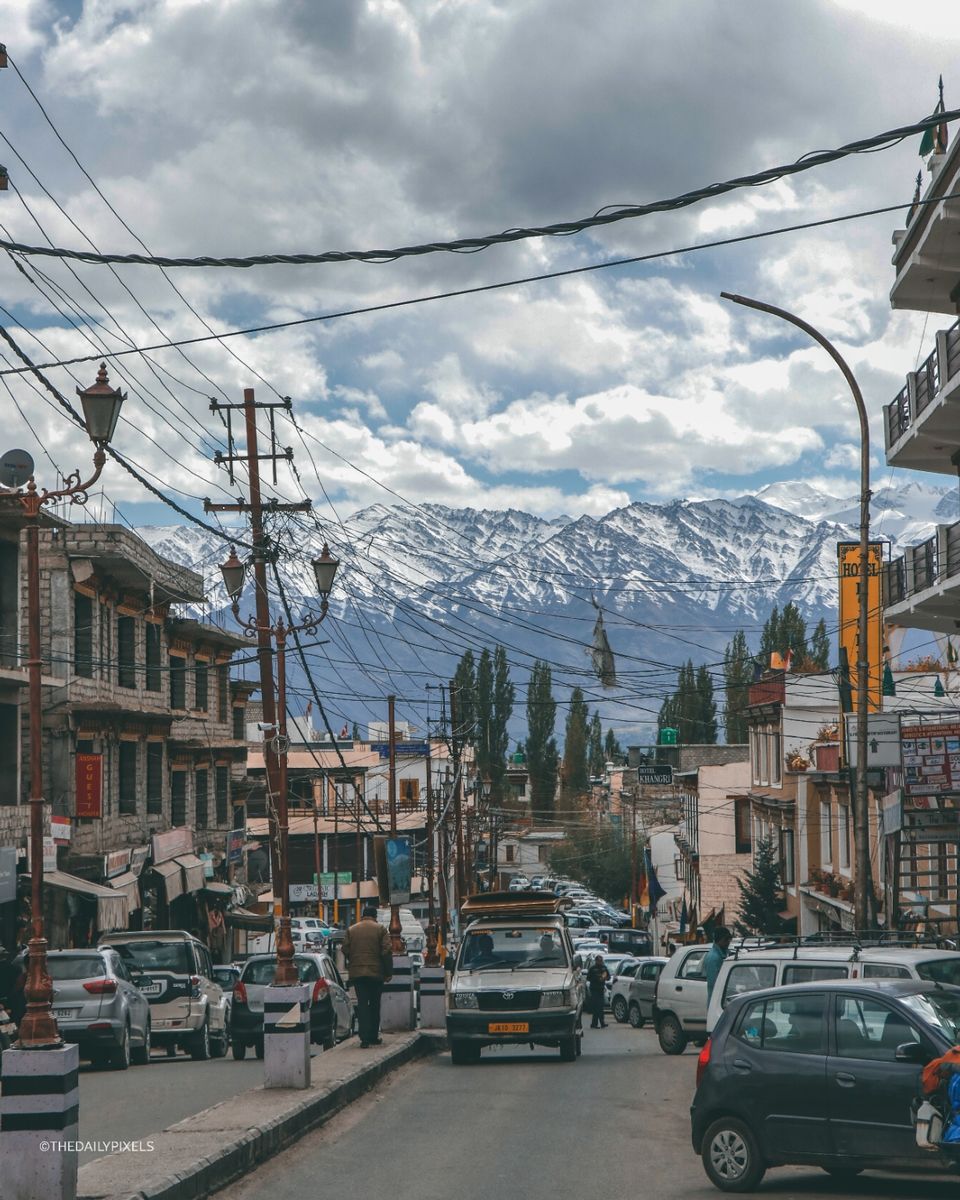 Kind of a rest day, enjoy local markets and then we planned things for our entire trip on ground.
We booked our bikes, hotels and other stuff.
We hired one RE 500 and one RE Himalayan.
Thats was all, it felt amazing as soon as we landed in LEH.
Starting your day early is always the best idea, you get more day time and the morning views are tremendously beautiful in mountains.
It is still a day of acclimatisation, we decided to take our bikes towards Kargil, "but not Kargil (It's too far to do to and fro)".
We went to Magnetic Hills, Pathar Shahib Gurudwara, Indus and Zanskar River confluence and all the stops locals told me to stop by on Leh - Kargil Road.
Not to forget while coming back we visited Hall of fame, and lucky enough to see evening parade.
We called it a day after hall of fame, came to our Hotel, ate local food at main bazar and that's good night for day 2.
For more get in touch on www.instagram.com/thedailypixels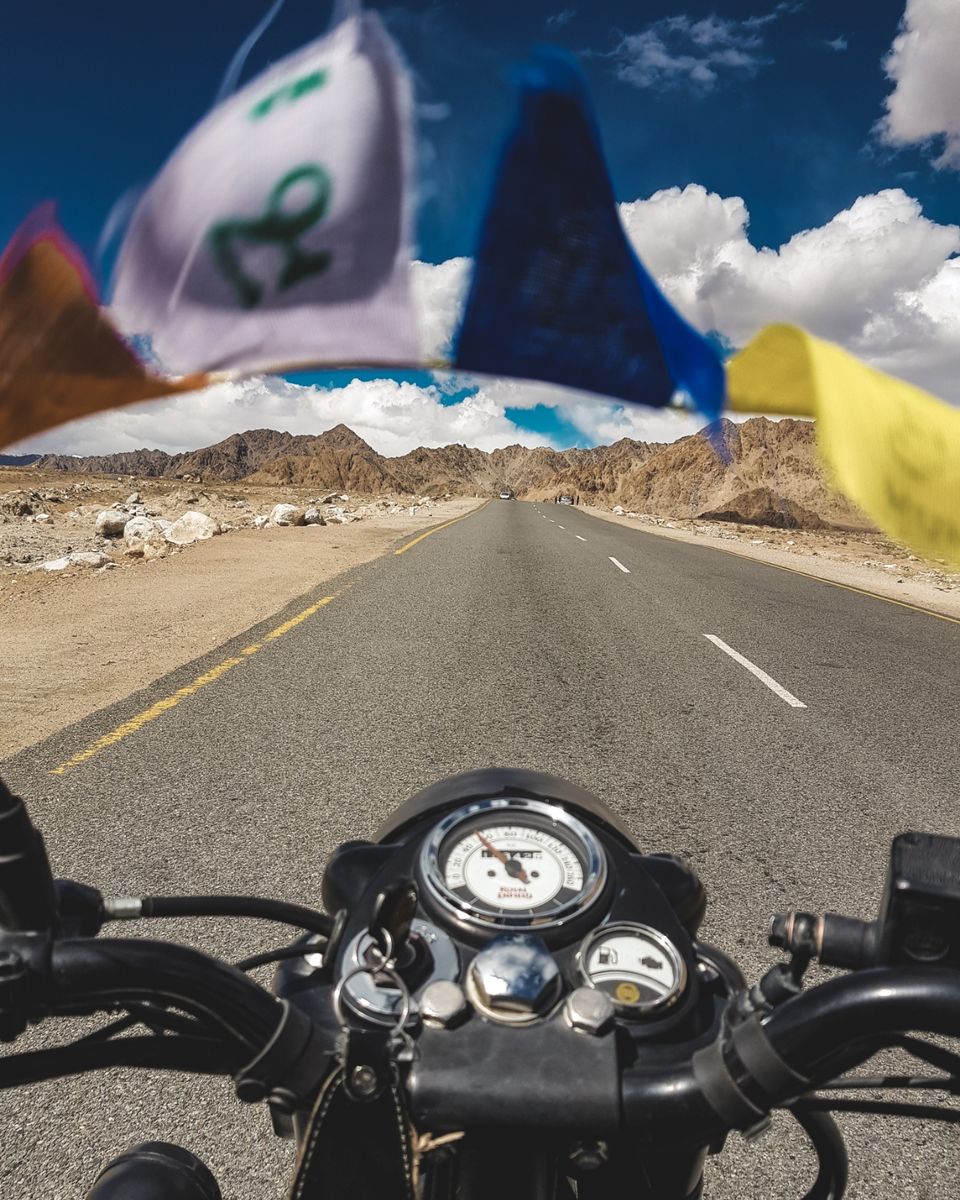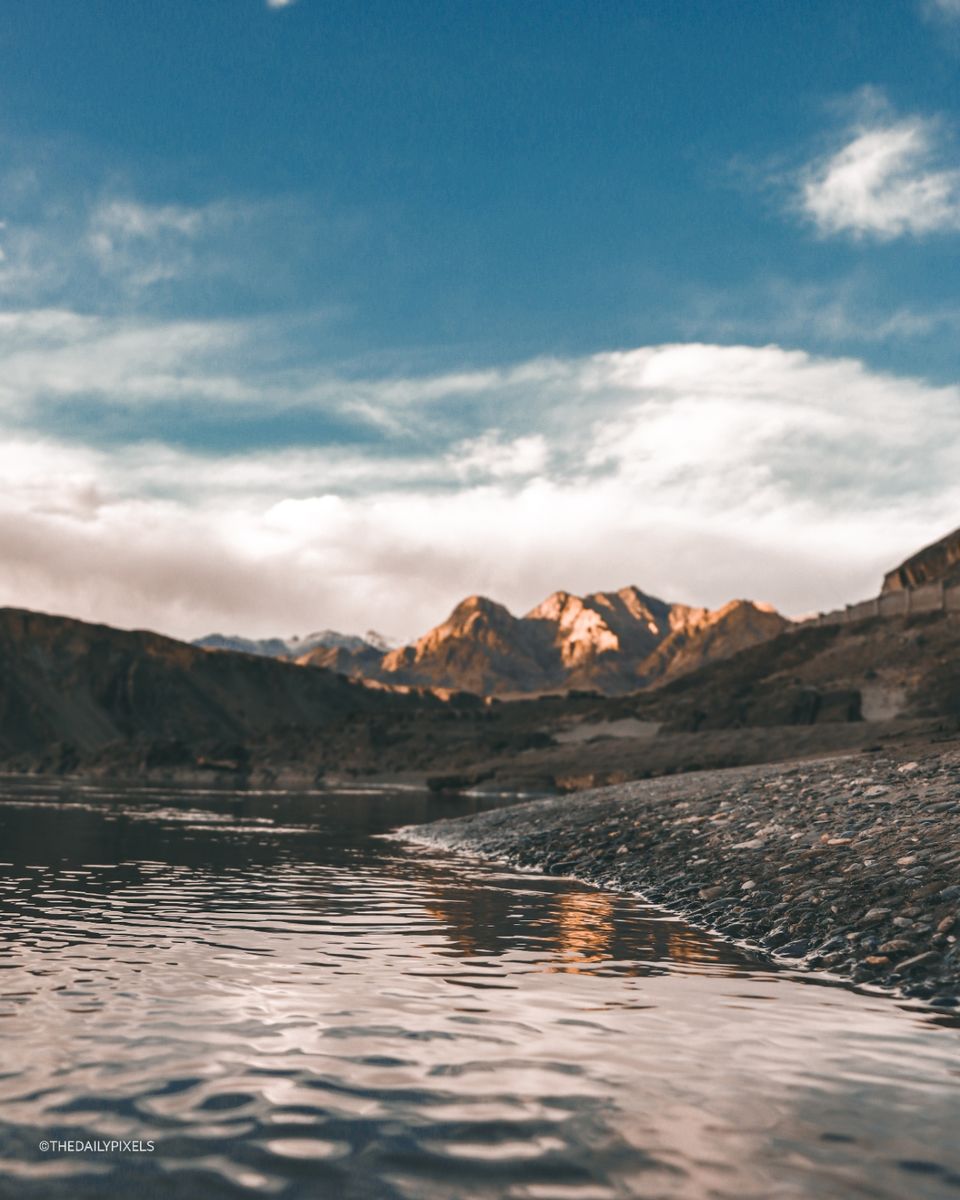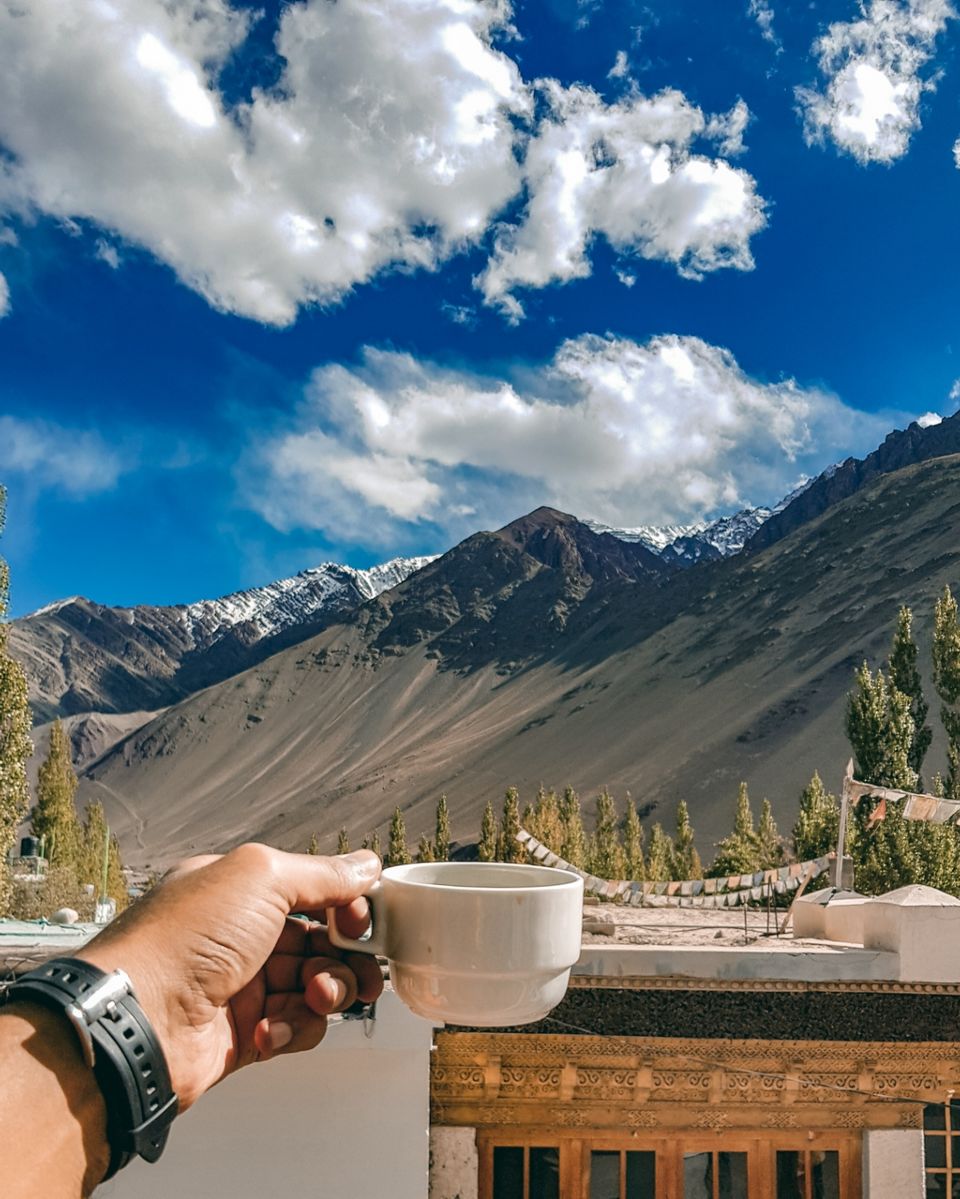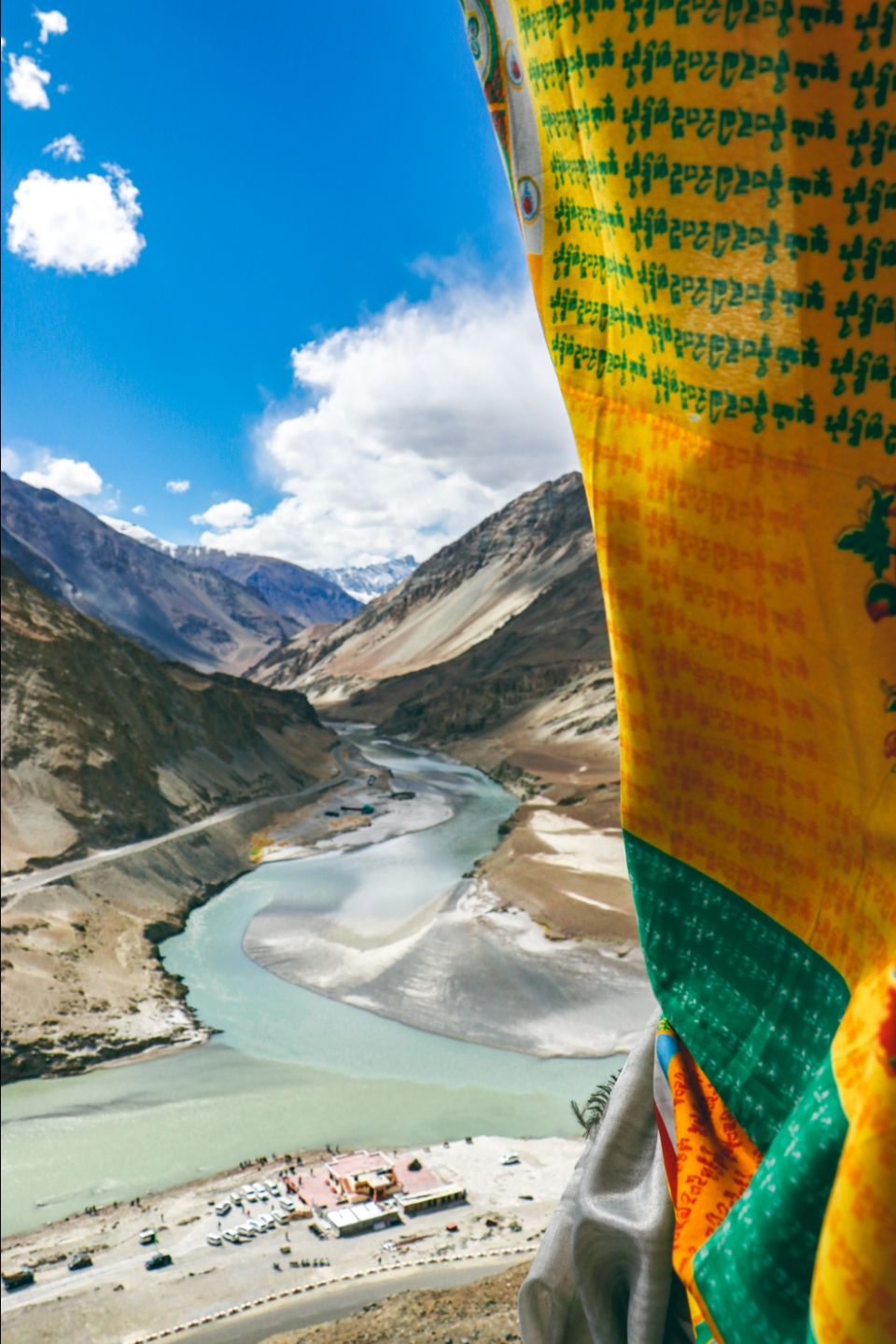 October 1, Day to ride highest motorable road, "Khardungla ".
They day begun early with a pot of ginger lemon honey tea, full tanks and excitement to ride on such altitudes. The road to Khardungla from Leh is a long zig zag panaromic scenic road, as u leave Leh and start ascending you can see whole Leh city from roads, as you go above you can actually feel riding just besides the clouds. The temperature is changing continuously towards zero so as the altitude was increasing. It was 1 pm we reached khardungla top. To our surprise it started snowing, there were not alot of people up top, we enjoyed the snow with some hot tea at army canteen. The experience up top can not be described, it was all white, mountains covered in thick snow, thin  cold breeze and memories to cherish. We left in another 30 minutes around 2PM, the snow was coming down more heavily. It was a good decision not to stay but to move on. It took almost 3 hours to decend, later we came to know it snowed heavily after 3pm, its always good to start your day early in mountains.
The sun was setting, and we are just odd 10 km away from Nubra Valley. The home for 3rd and 4th day.
For more get in touch on www.instagram.com/thedailypixels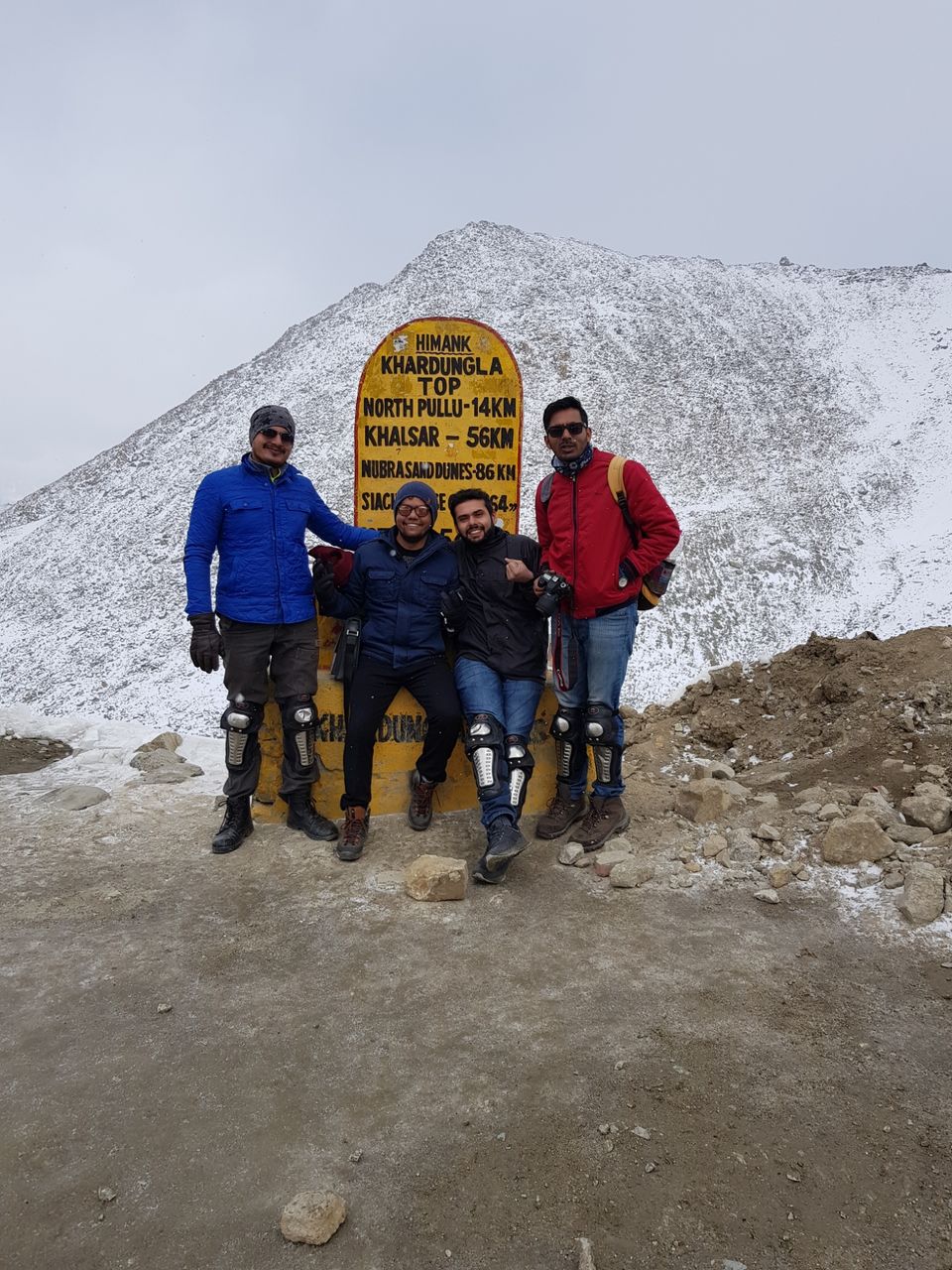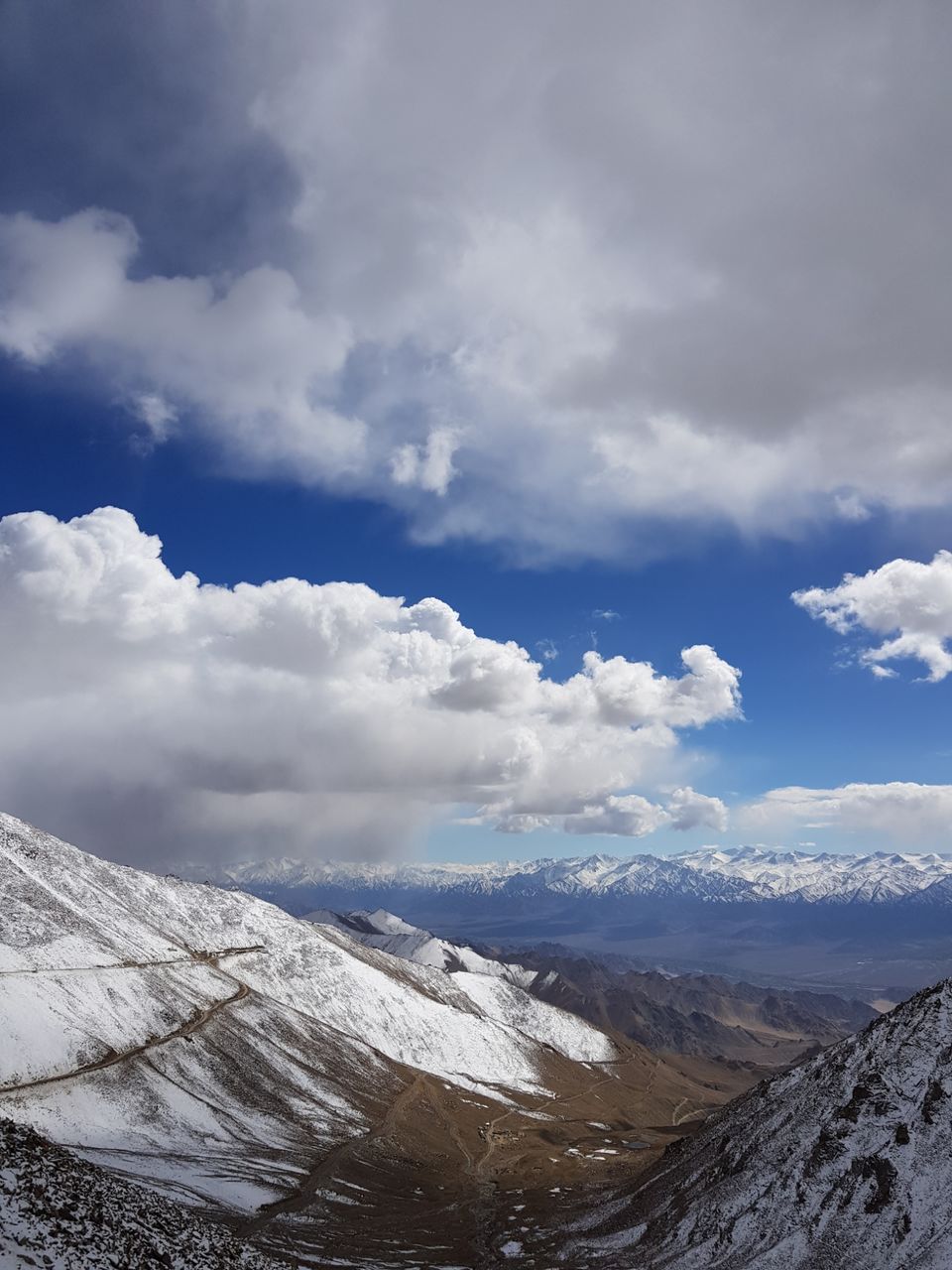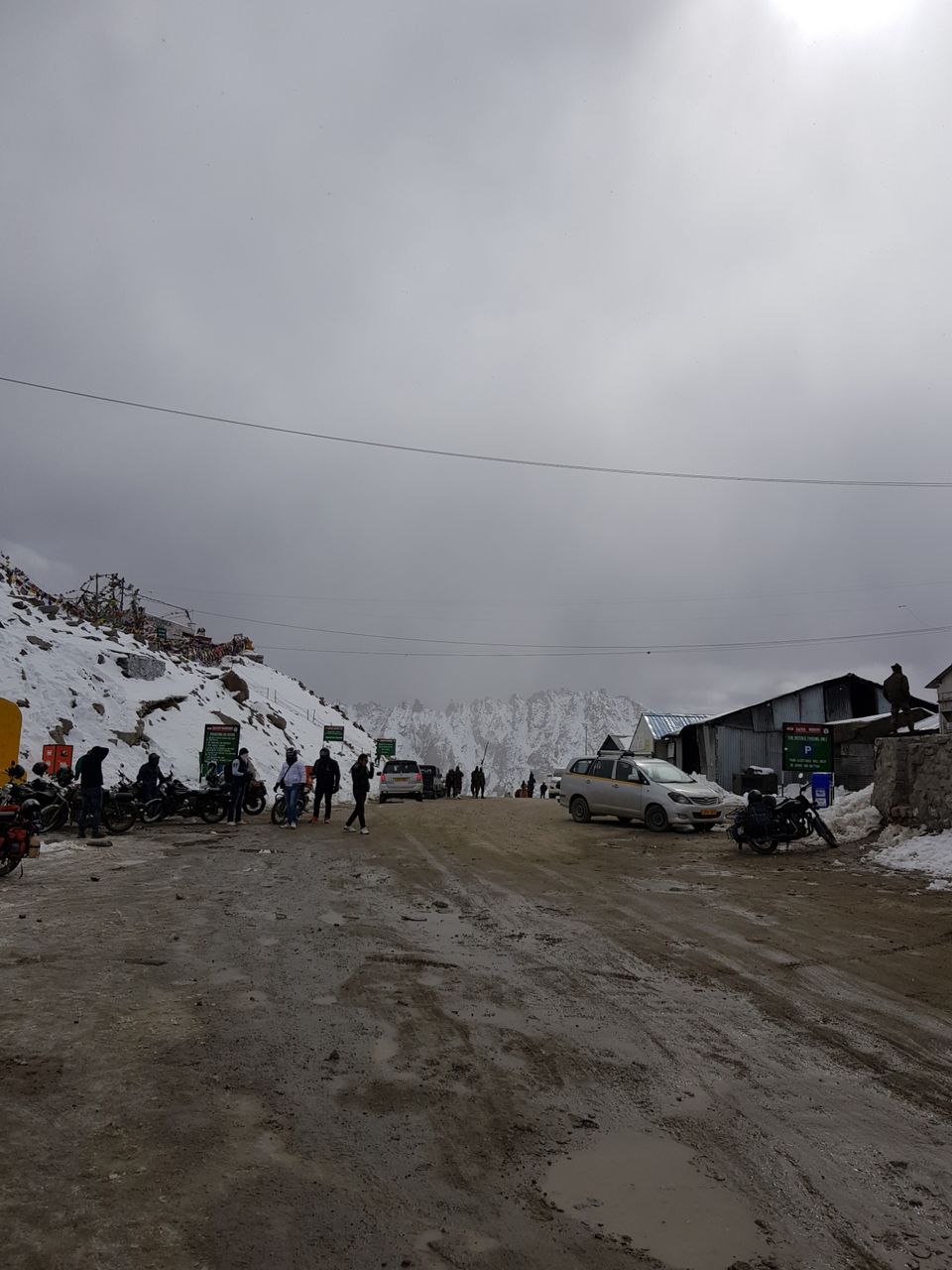 October 2nd. Nubra Valley.
It was such a relief after a tiring ride from Leh to Nubra Valley, we woke up fresh, well slept and ready to roll for another day.
Nubra to last village of India 'Turtuk', a good 185 km to and fro ride. Indus river at one side and mountains on the other throughout the ride.
It's a small village to visit but the road to Turtuk I will rate the best to ride with a variety of landscapes, from mountains, to river, sand dunes and small villages.
Riding back from Turtuk, we went to see famous sand dune point and Bactarian camel.
In the evening just wandered around the village of Nubra and went to Diskit Monastery. This is a good place to take one plus day to explore.
Delicious dinner and we called it a day.
For more get in touch on www.instagram.com/thedailypixels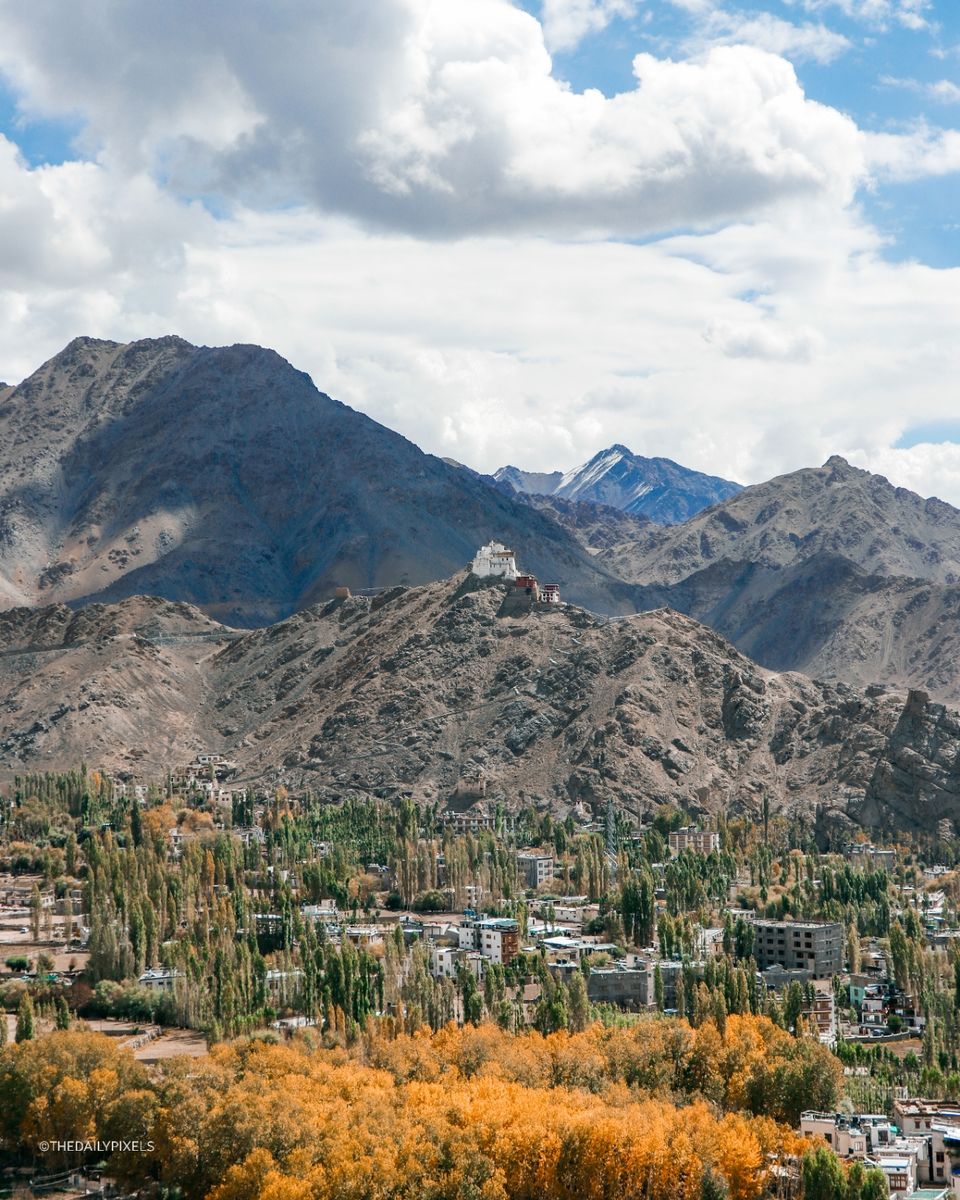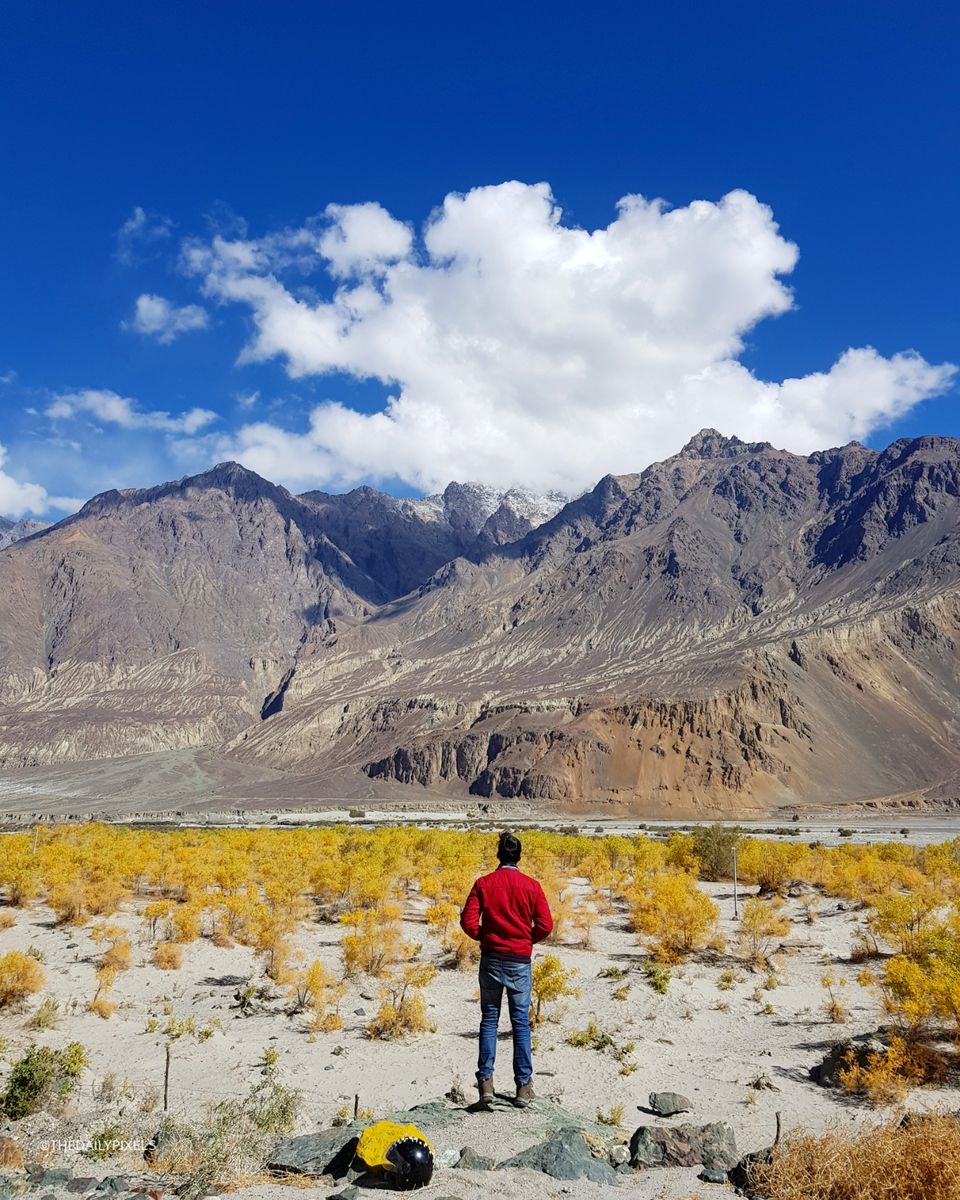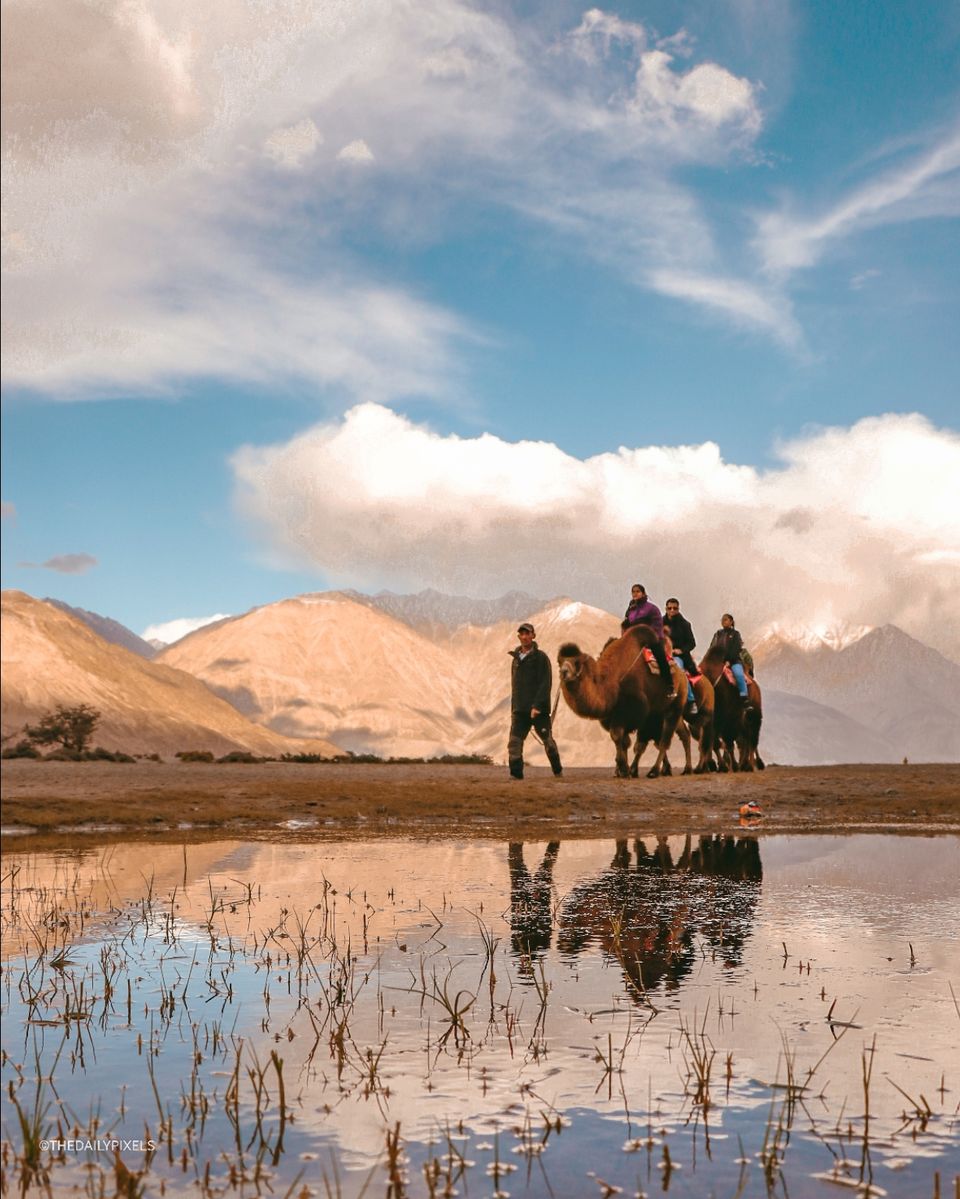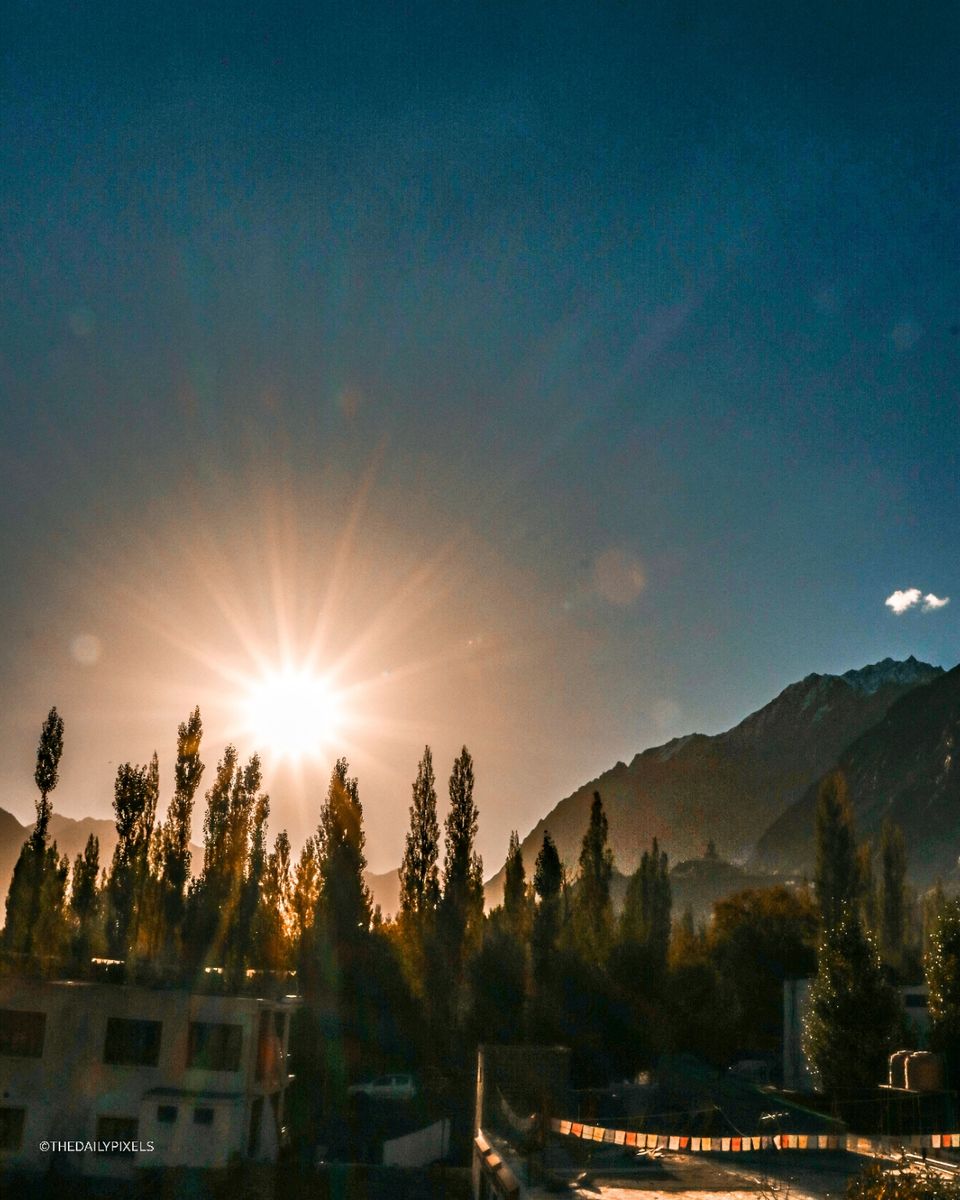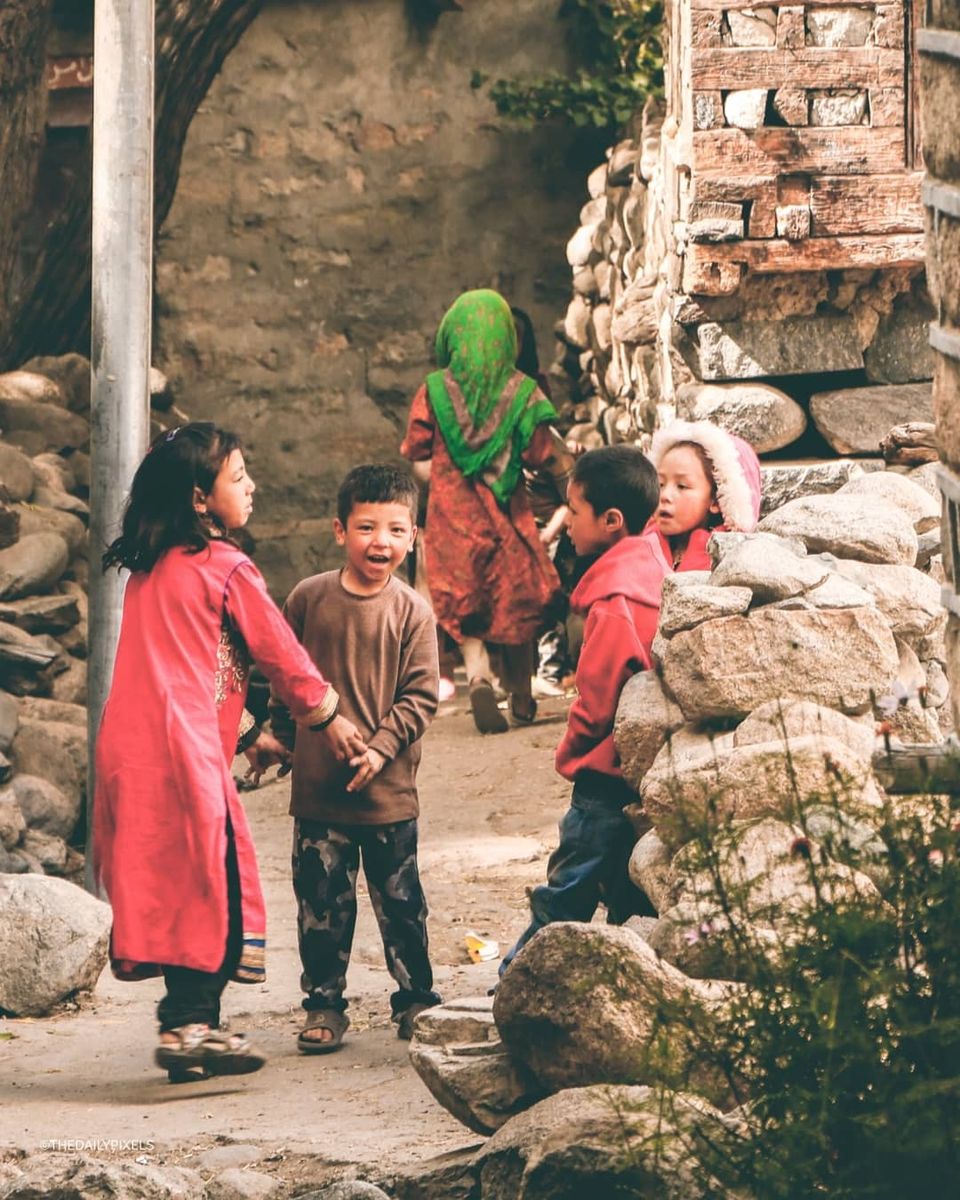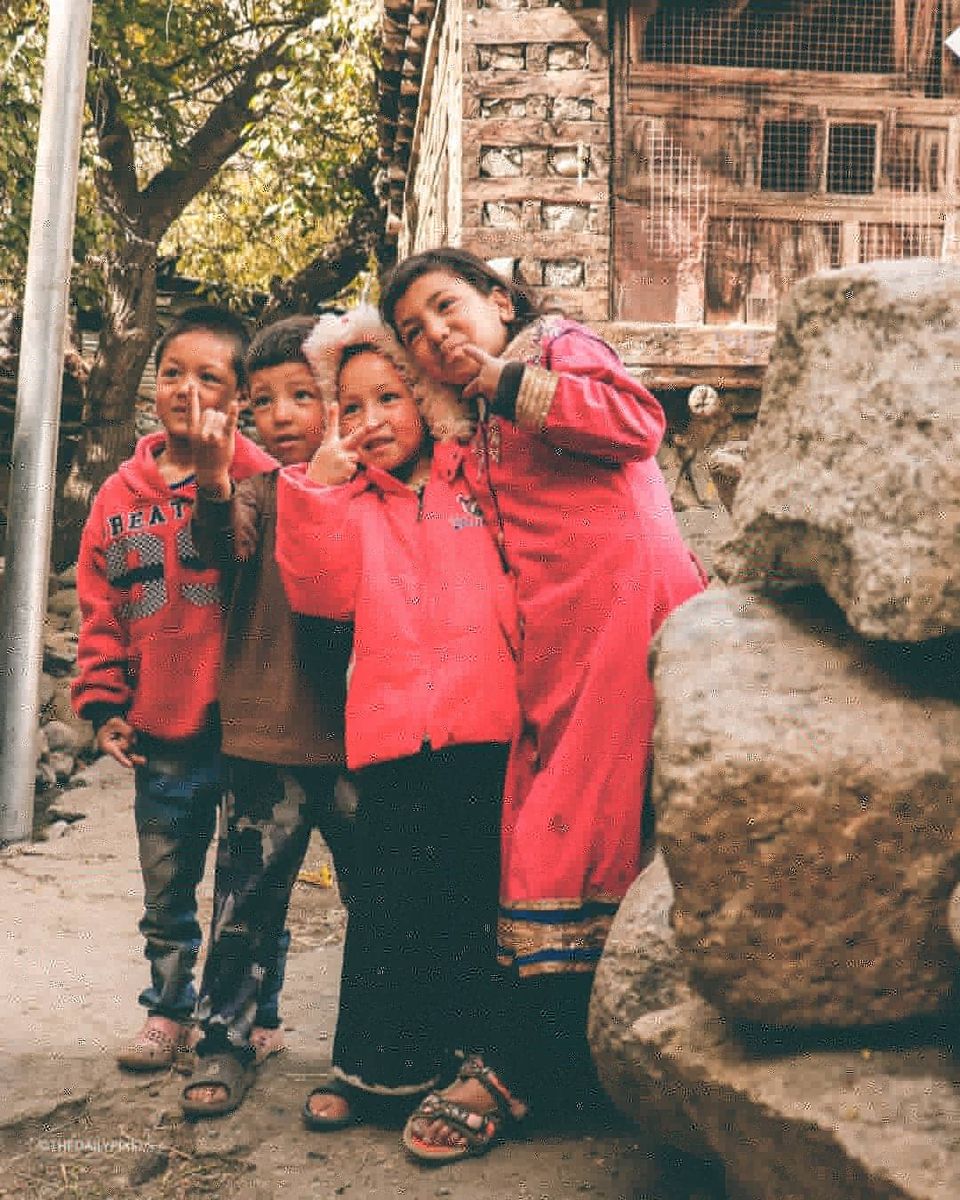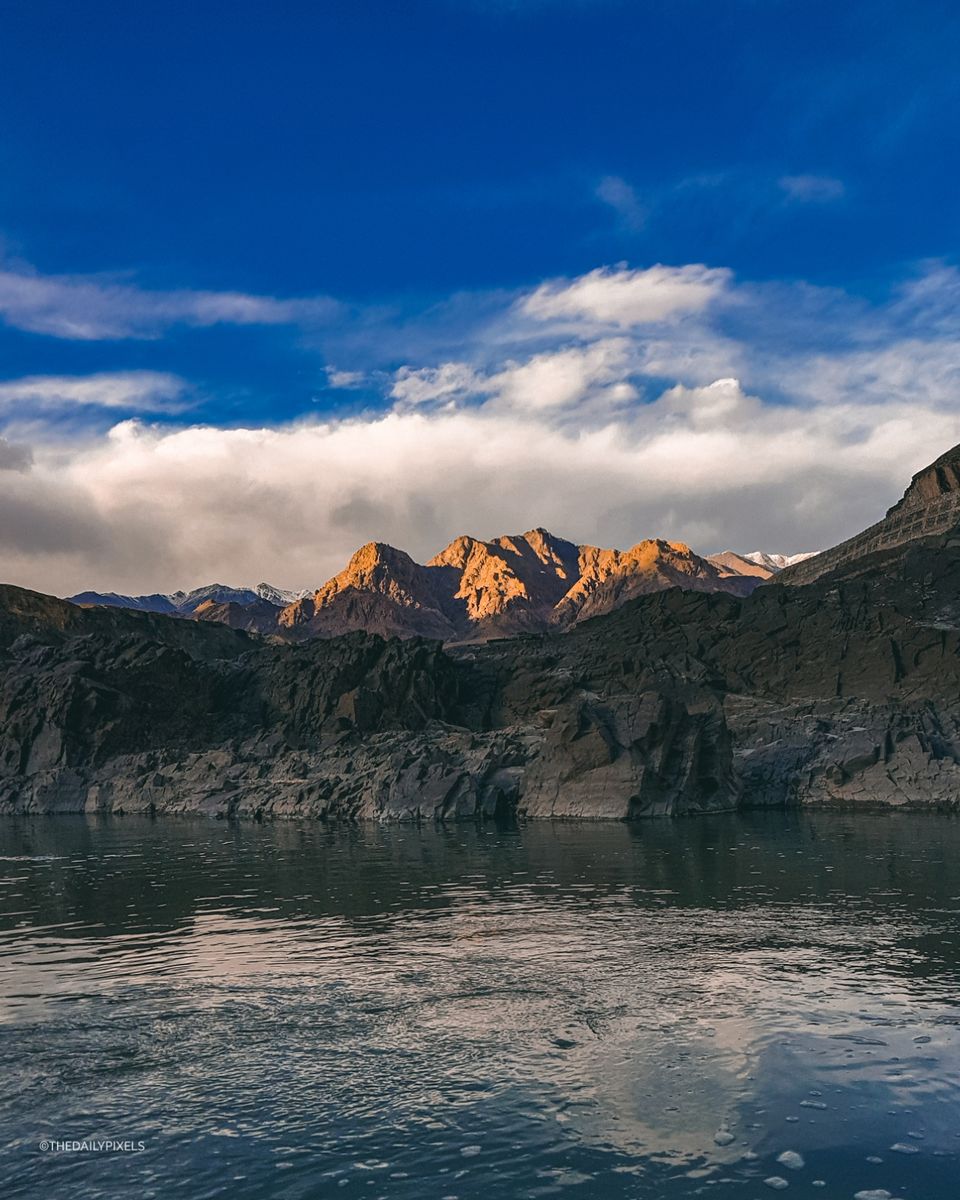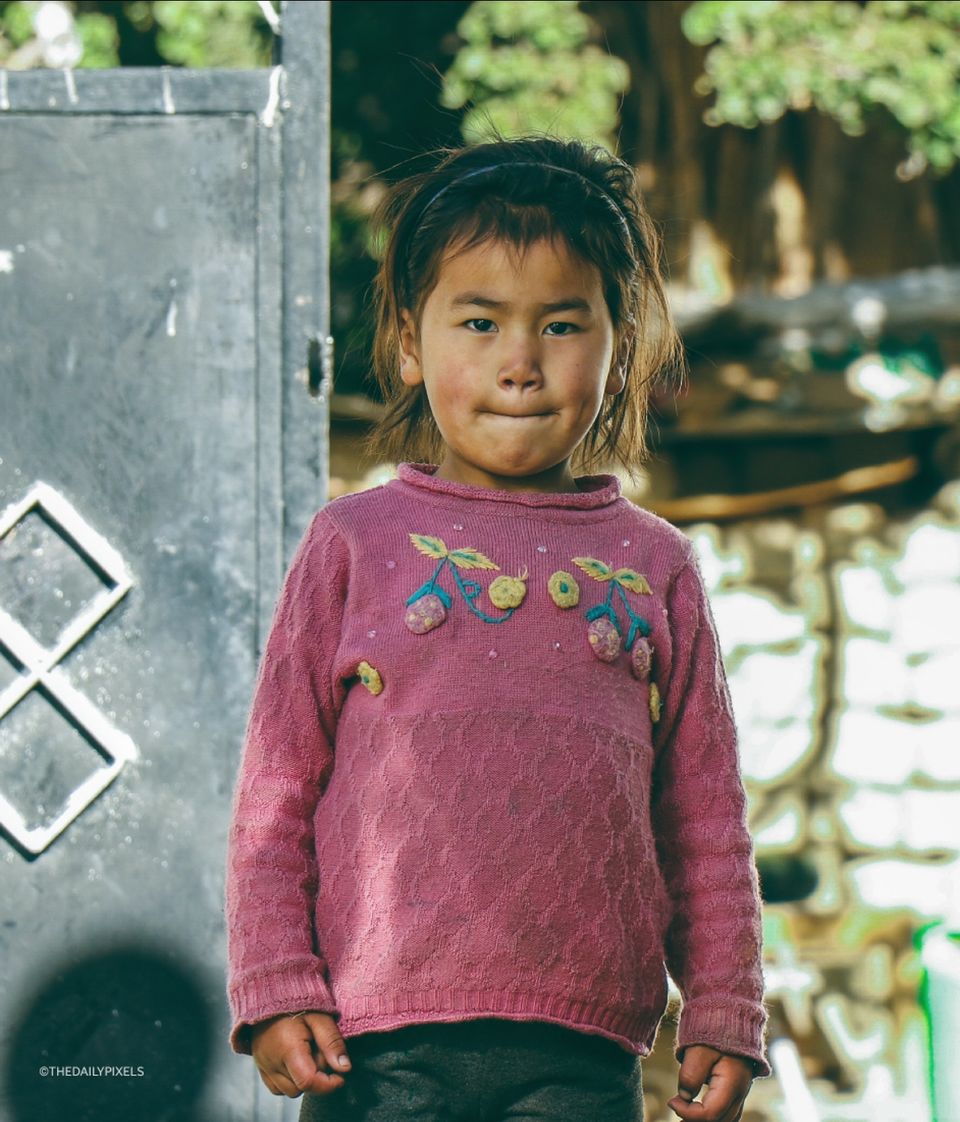 October 3
A long day ahead, the most awaited stop of our trip is today. Nubra to Pangong Lake, 280 Kms.
As usual we started early, fuled up, ate and on the roads. Crossing mountains one after another, you get to feel why Ladakh is called cold desert when you drive through these roads. Stopped by couple of times for Tea in small shacks, as we were approaching Pangong the name of Dhabas and cafes be like 'Rancho Dhaba', '3 Idiots Maggie point' and the list goes on. And finally we can see the mighty blue lake from distance, speeding up to see what is it all about. Its just blue, blue lake, blue sky and white snow covered mountains in between.
The wind got more cold as we reached pangong, it was 3PM, we dropped our stuff in a home stay and went back to lake.
The lake is nothing you can read about it, you have to come and experience the magic of crystal clear water, sun, mountains. We spent our evening there untill its dark. The days are just getting better and better.
For more get in touch on www.instagram.com/thedailypixels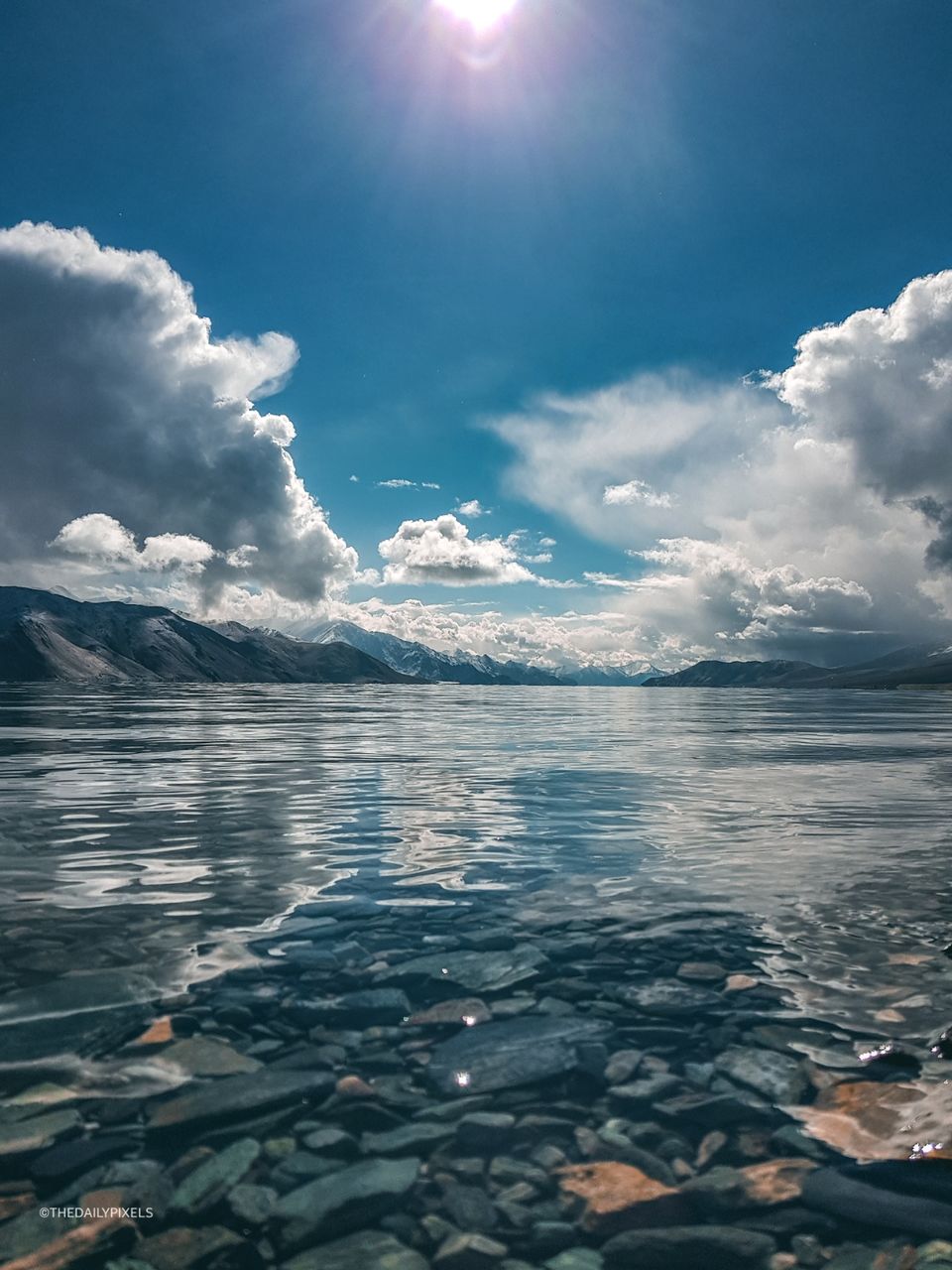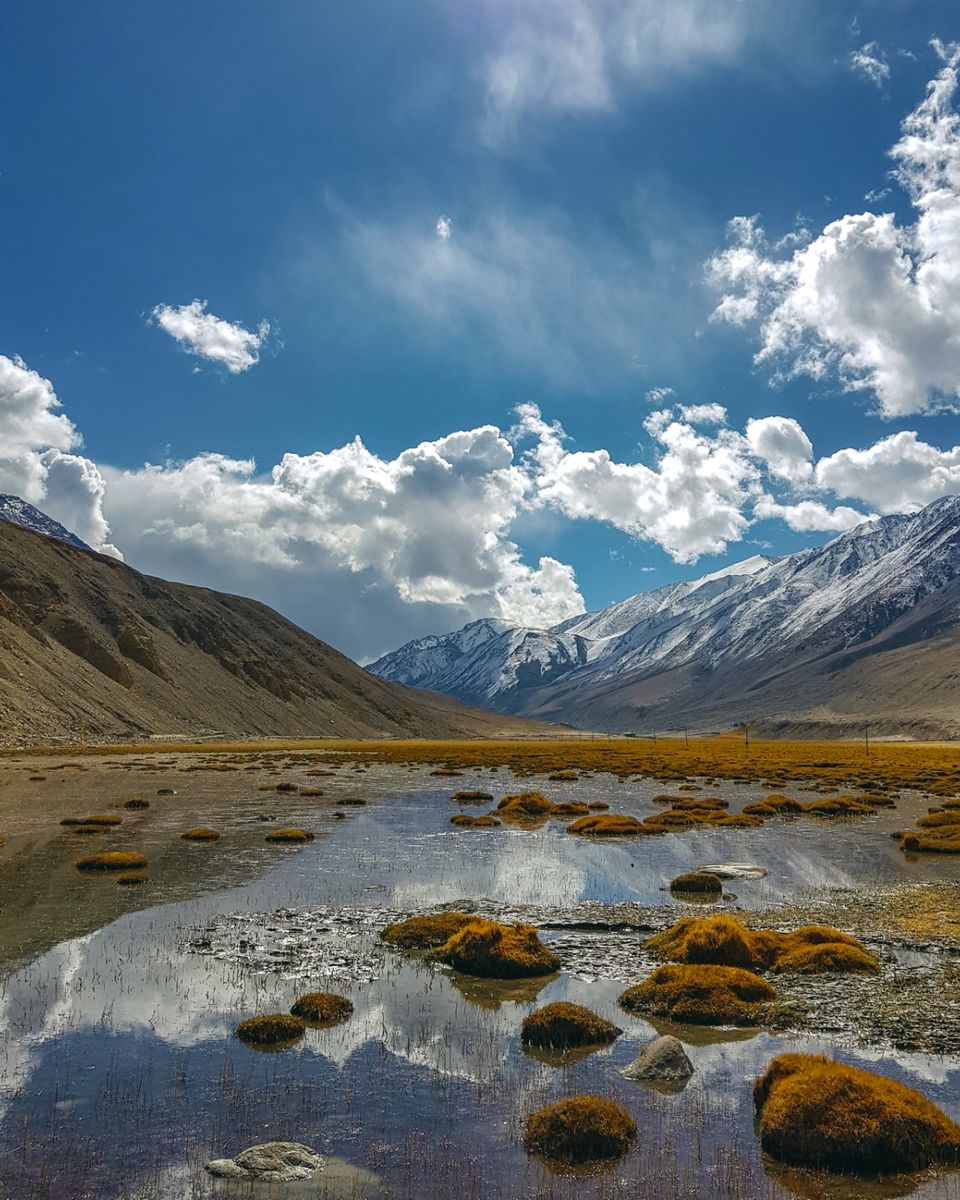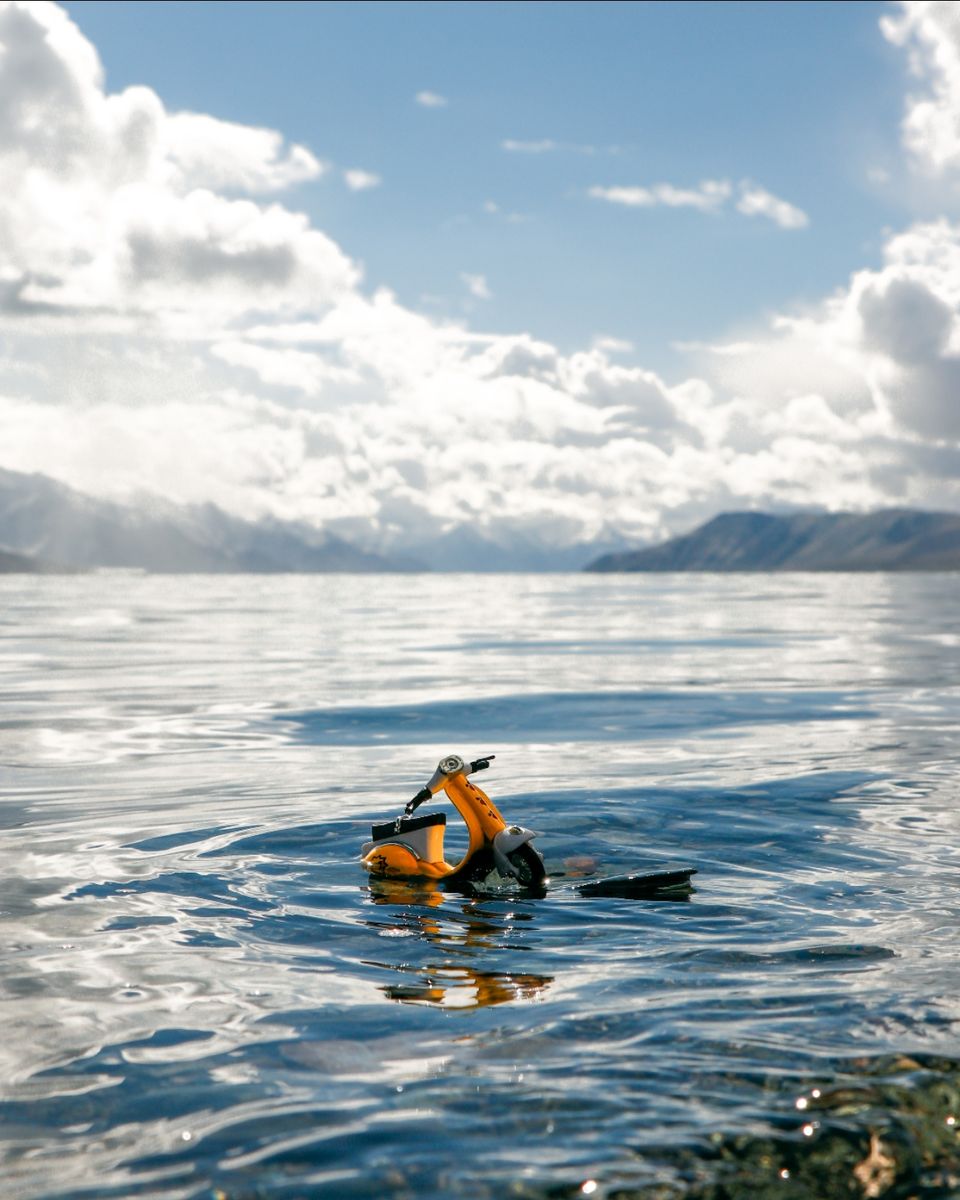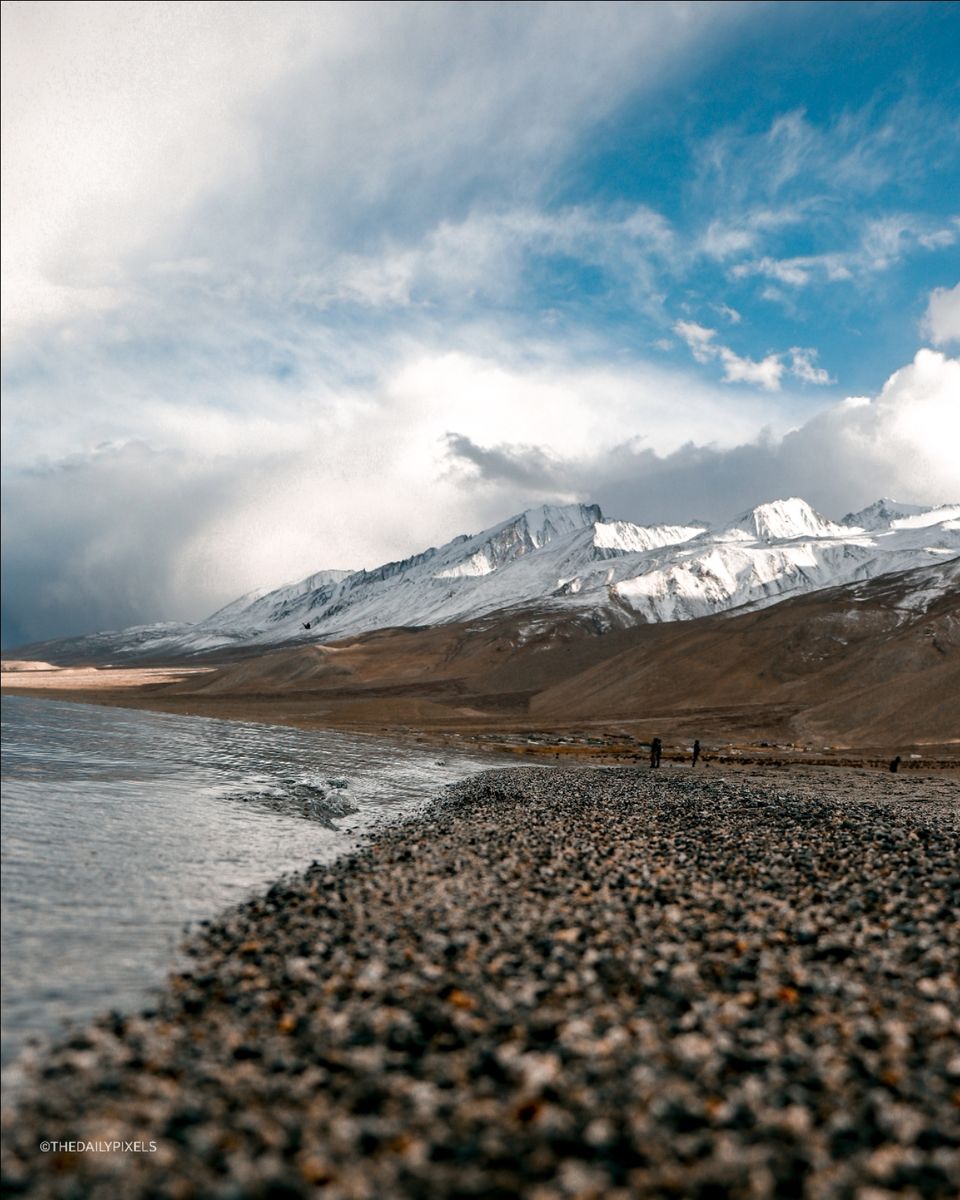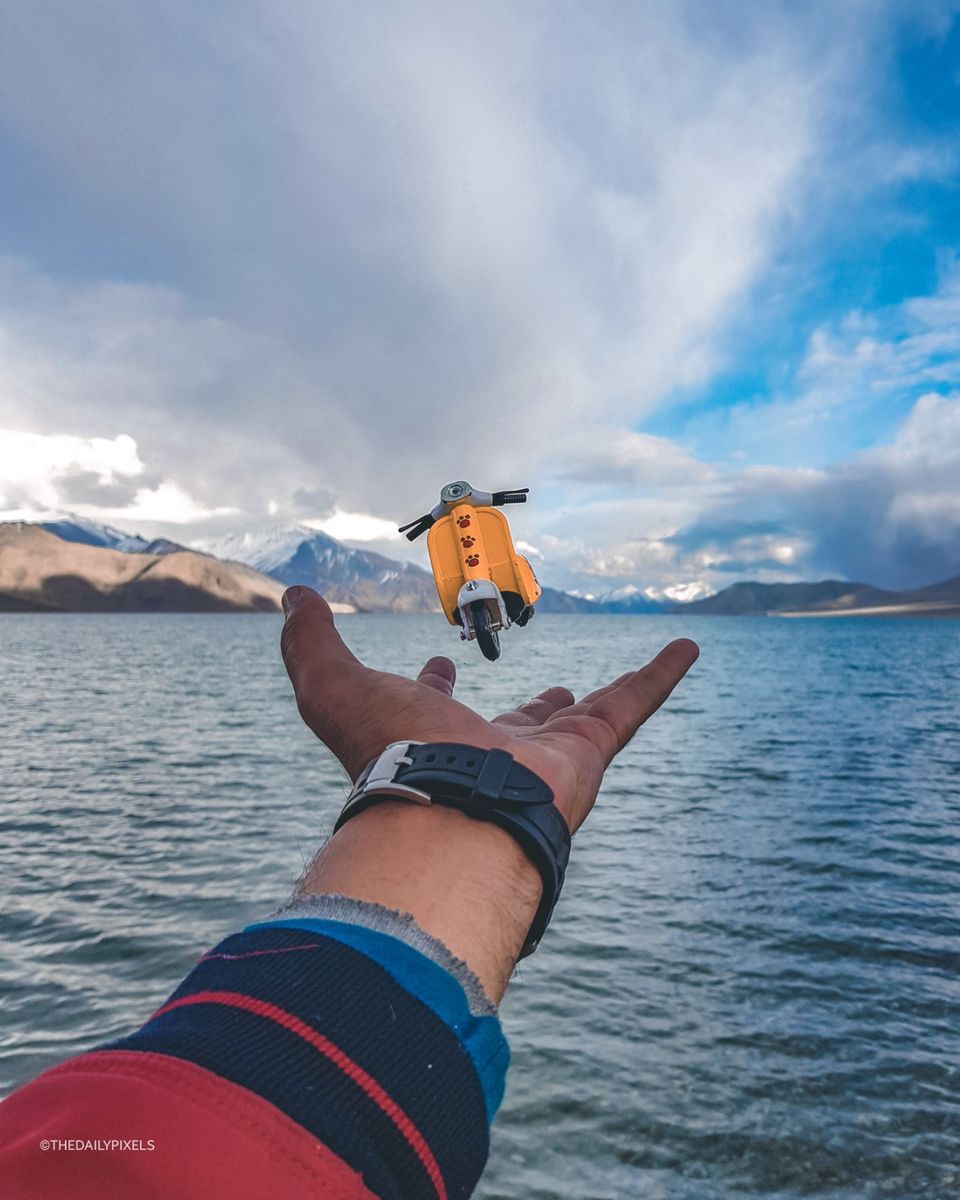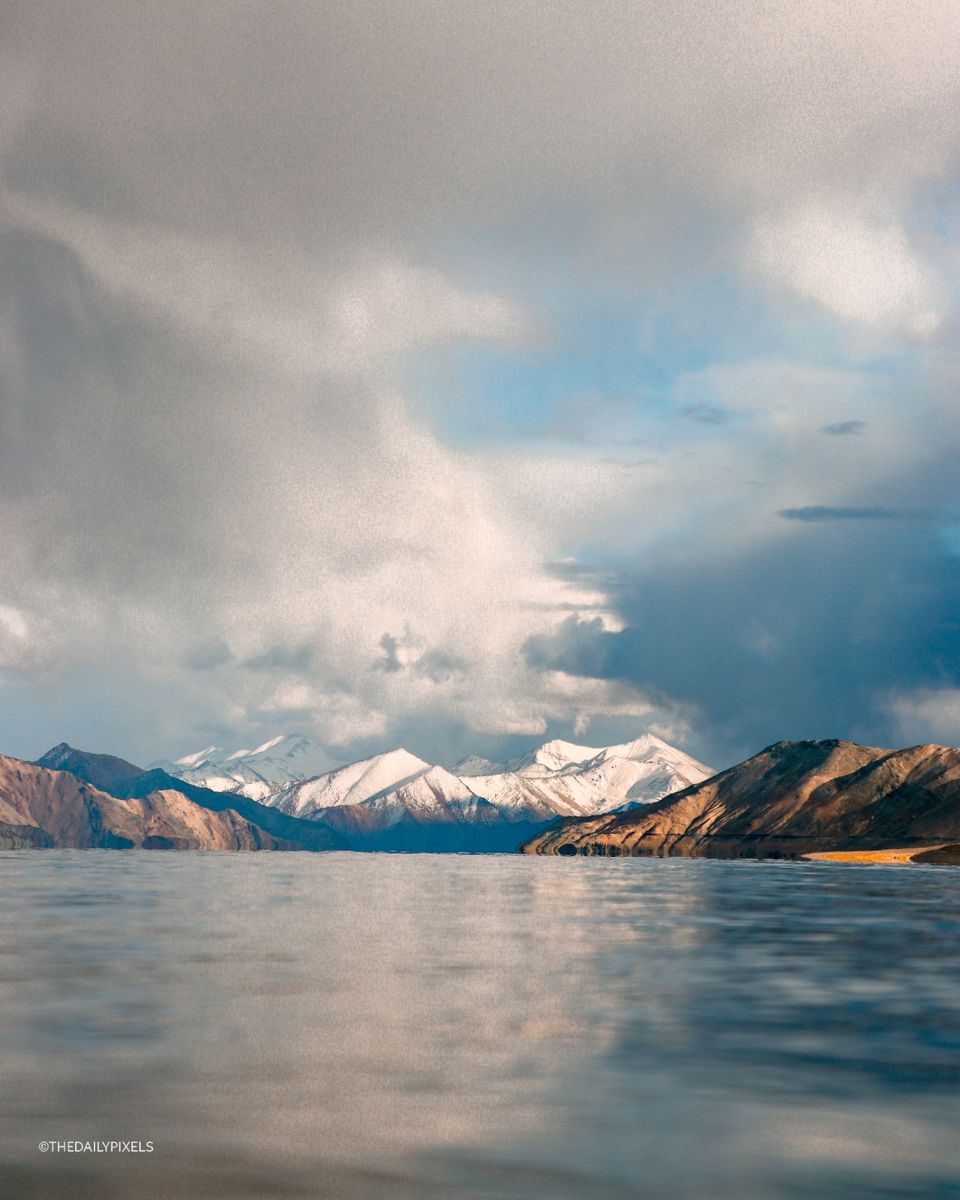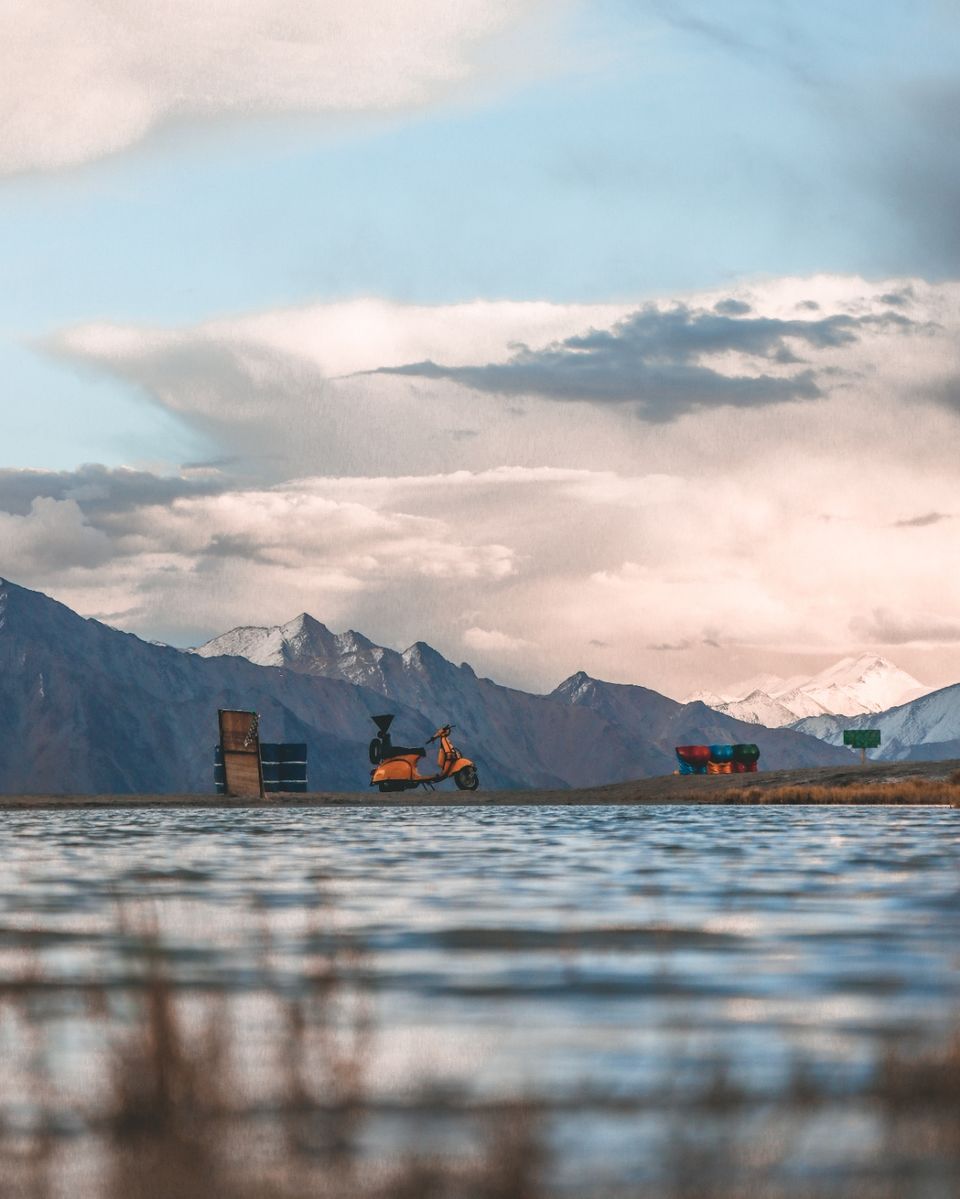 October 4
The mountains we saw yesterday became more magical, to our surprise it snowed last night and the mountains are crispy white. We could see lake, mountains and sunrise from our beds. Its reall difficult to leave bed when it's 0 degrees outside and you have to cold start your royal enfields.
And, just like this we stopped by lake one more time before and headed towards Leh. It is going to be 250 odd kilometres from pangong.
Changla pass is another pass we have to go through, and we got snowfall there as well. We stopped just to feel the altitude and snow fall on our faces, it felt nothing less magical, how riding 50kms this side changed things.
Long rides gets tired when you are riding daily, the wind makes you more tired and the seating discomfort adds everything up. We stopped alot today to take rest, to take pictures, to breathe more and drive less. We slowly reached Leh in the evening and found the best home stay.
The hospitality the family gave us left us wordless, they served us good in their own kitchen. And we were lucky enough to hear stories from them how Leh was and how it is now. Indeed it is a rest day for us, and hot shower, comfy beds and home food just made our trip successful towards the end.
It was all for Day 6.
For more get in touch on www.instagram.com/thedailypixels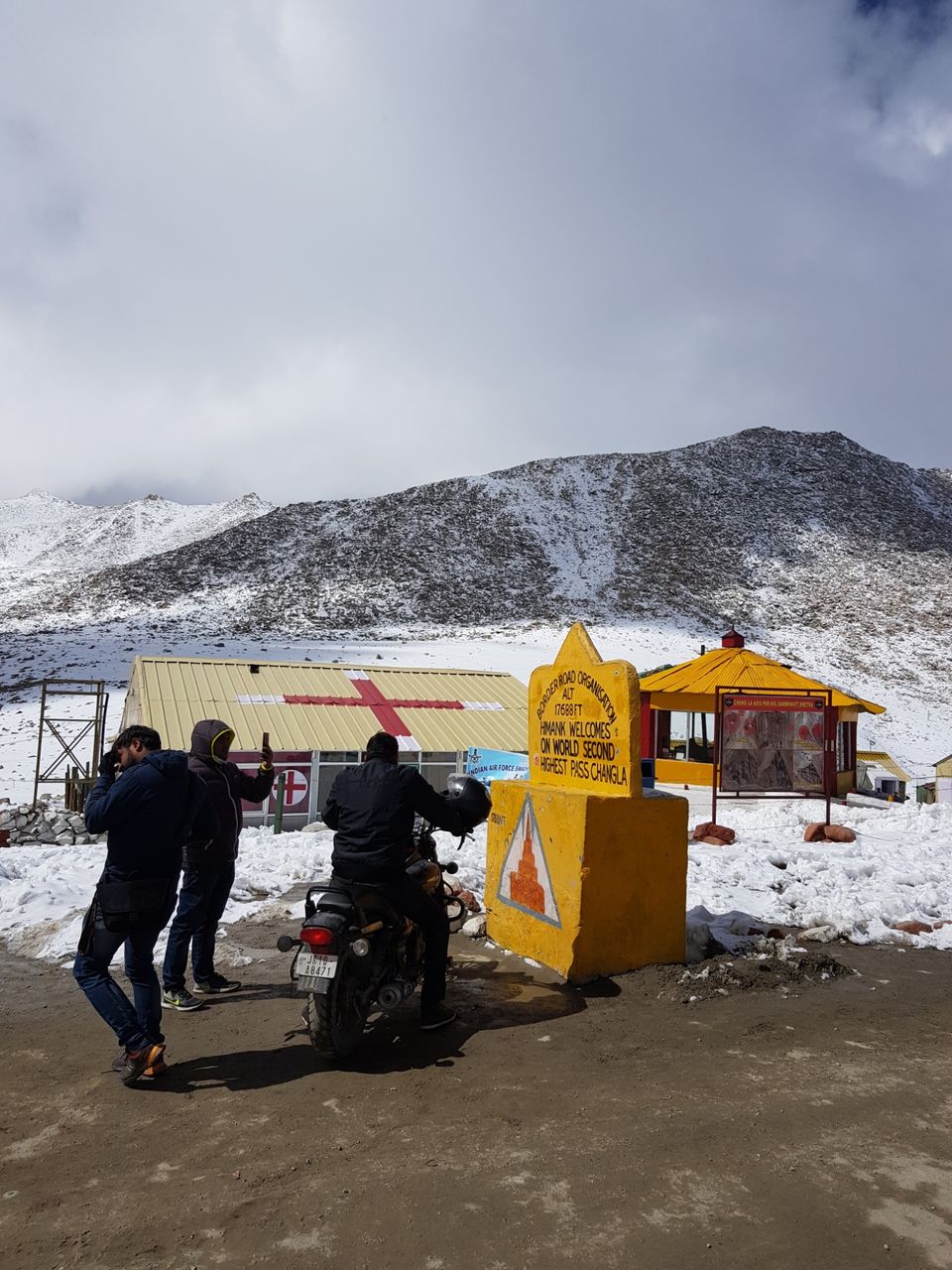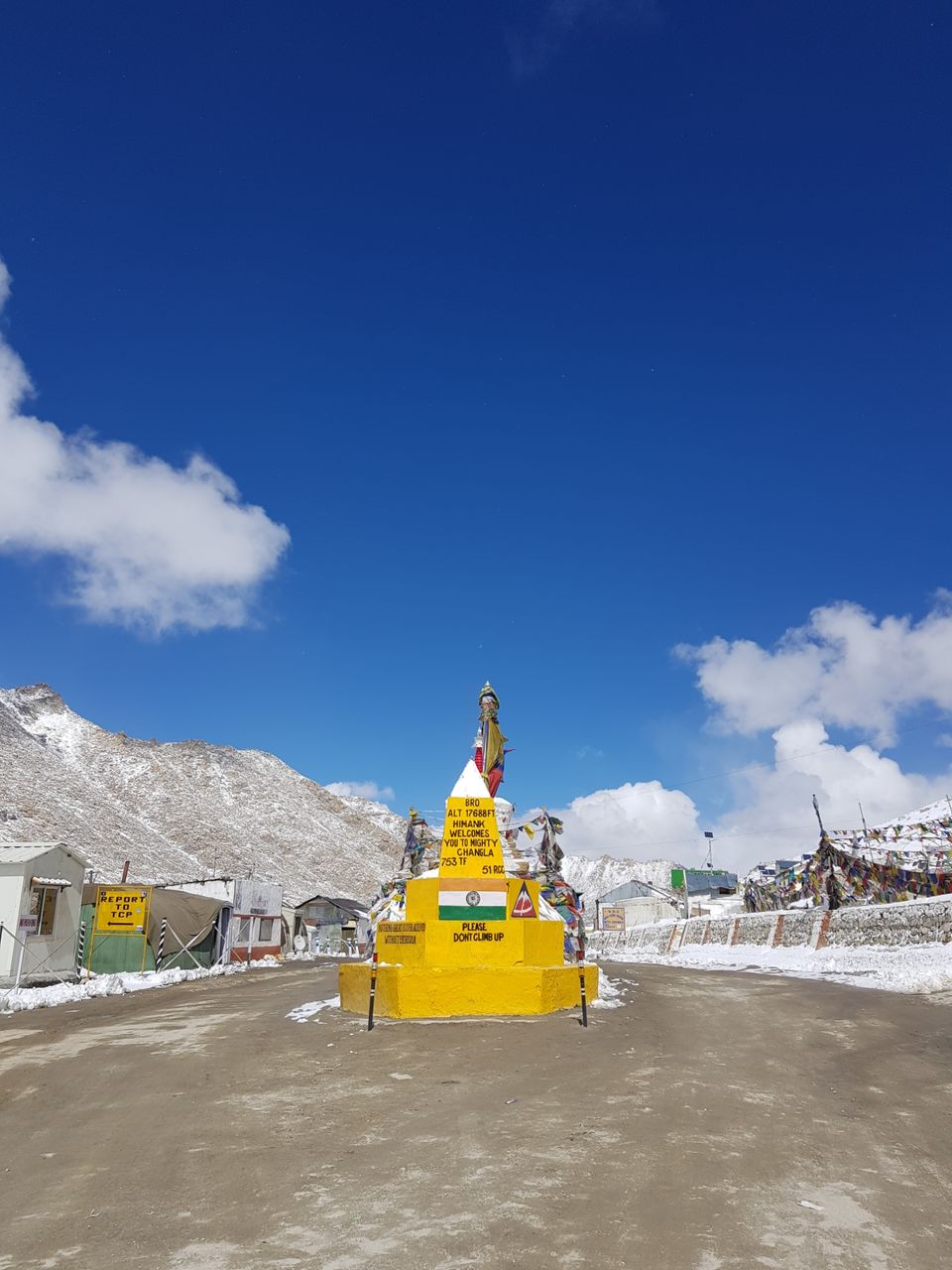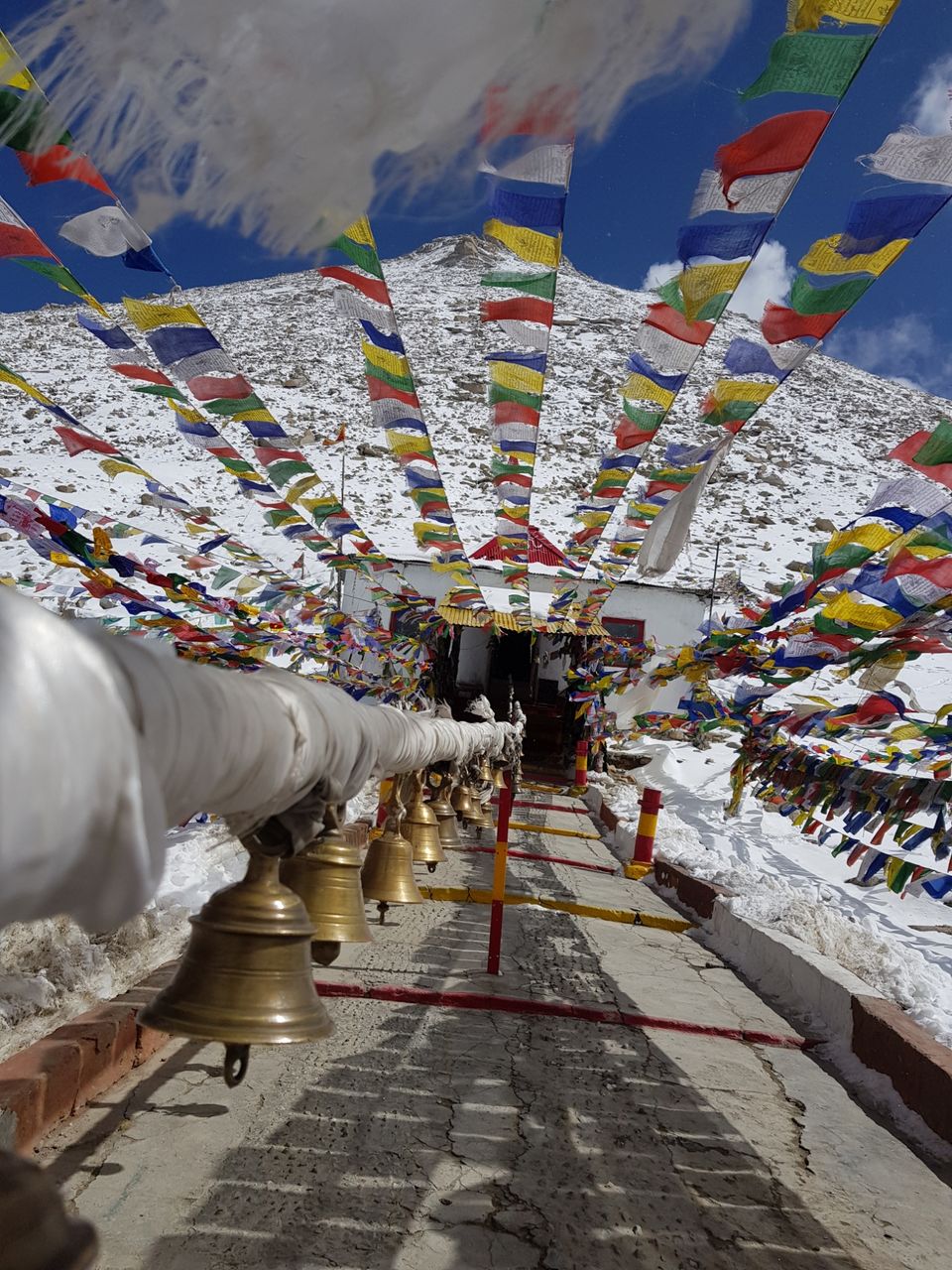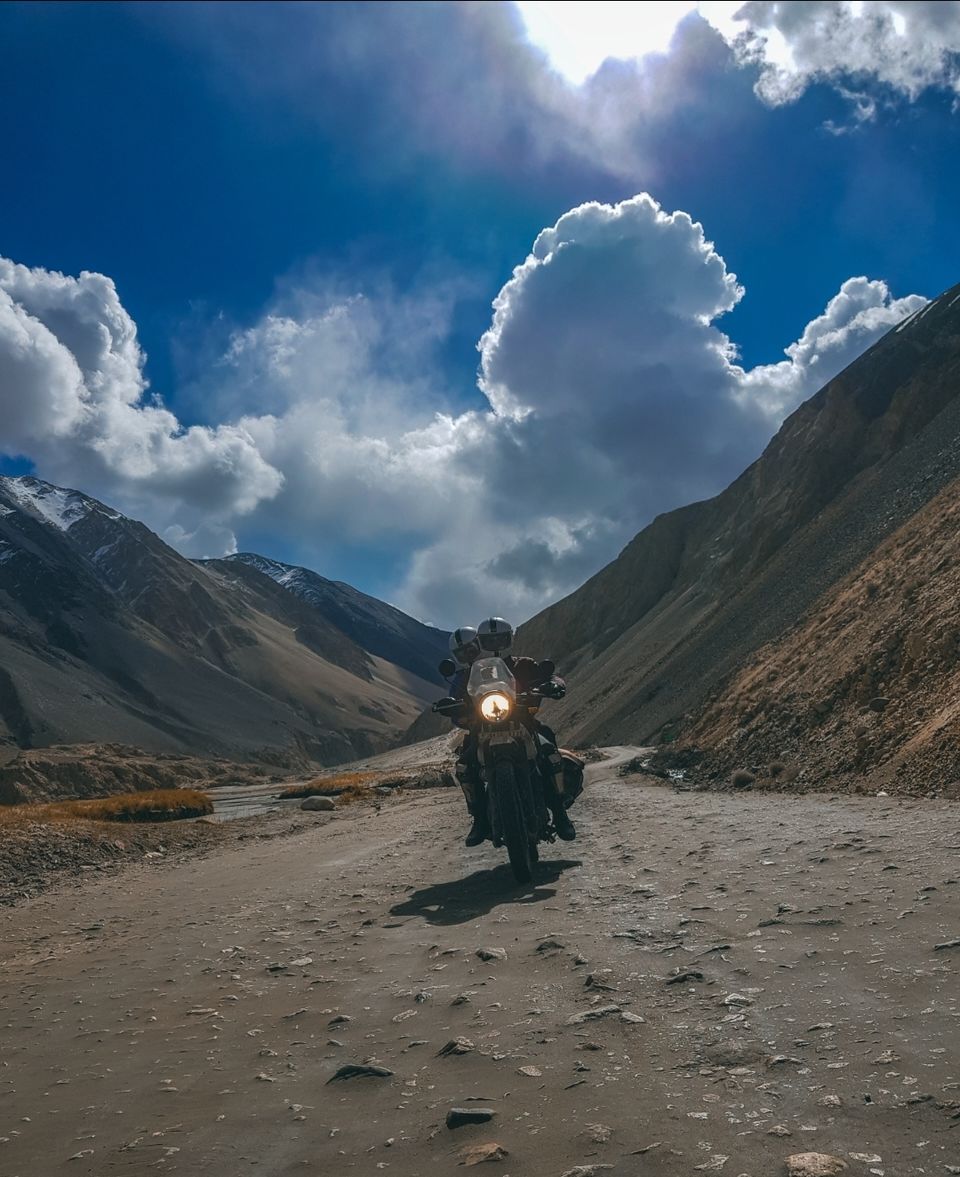 October 5
It is all about city Leh, we woke up late, had bed tea in our home stay. We sat in the garden, soaked a little of morning Leh sun and begin our day to explore Leh. From markets of Leh to Shanti Stupa, Leh Palace and all the monasteries around Leh. This day was filled with alot of history of Palaces built in and around Leh city.
Explored some must visit restaurants.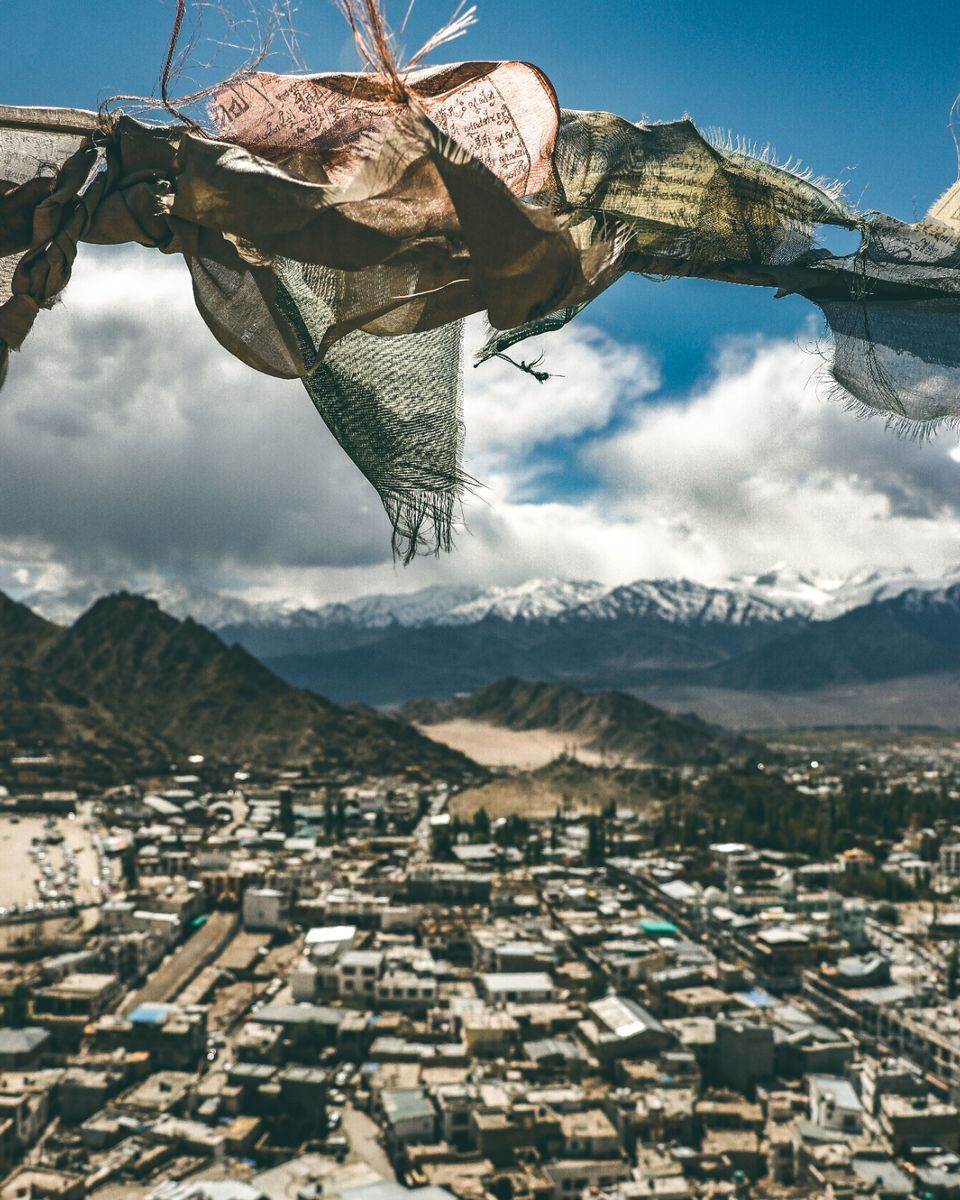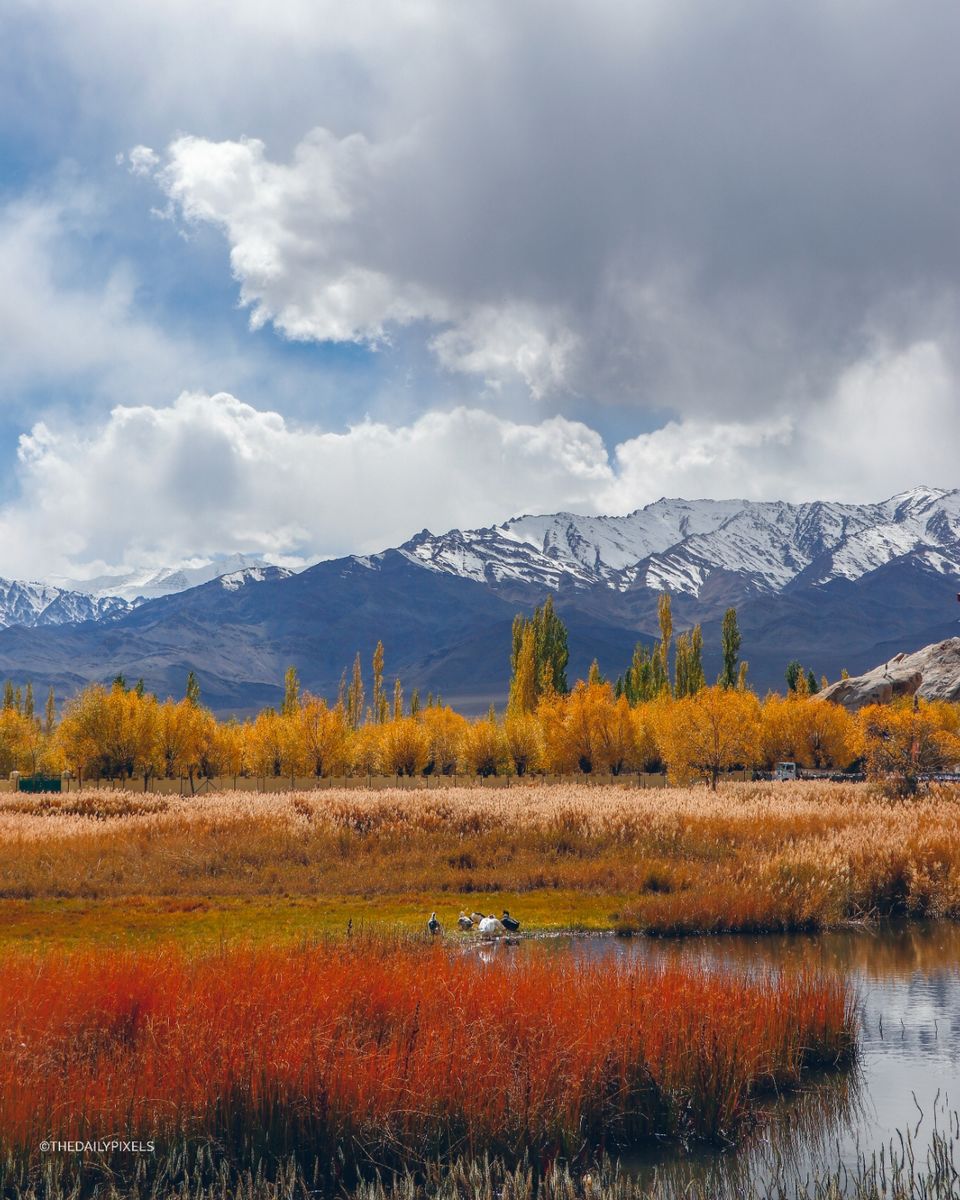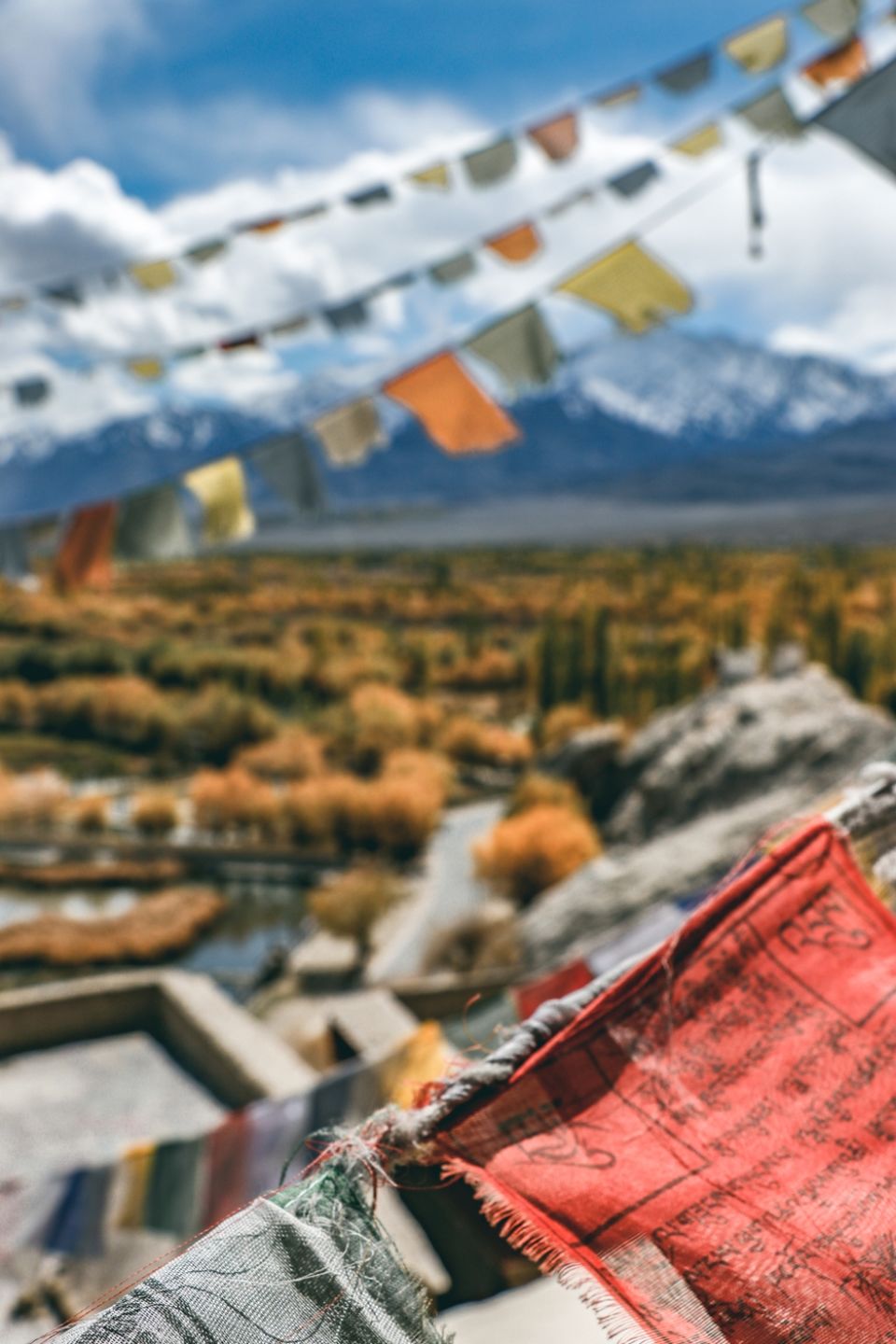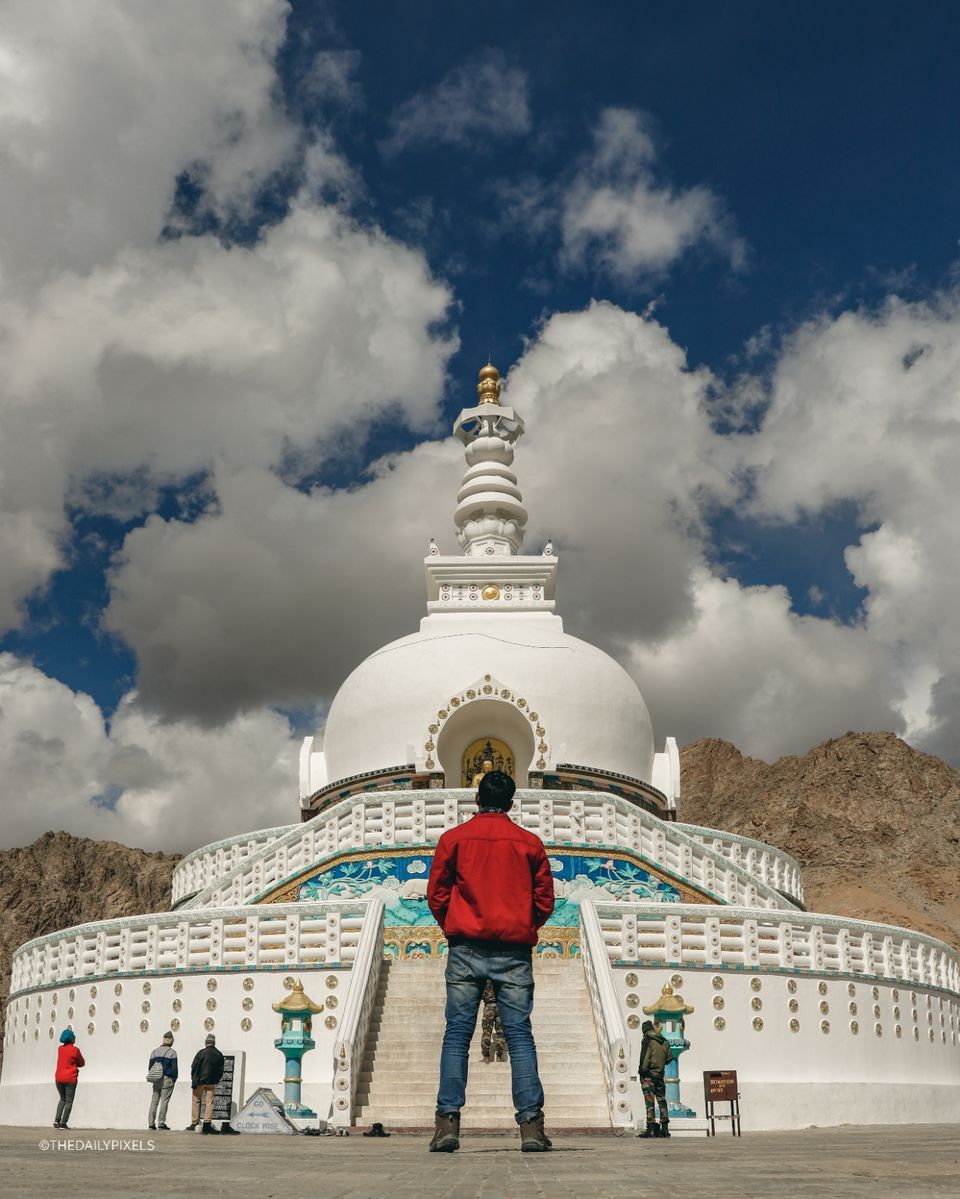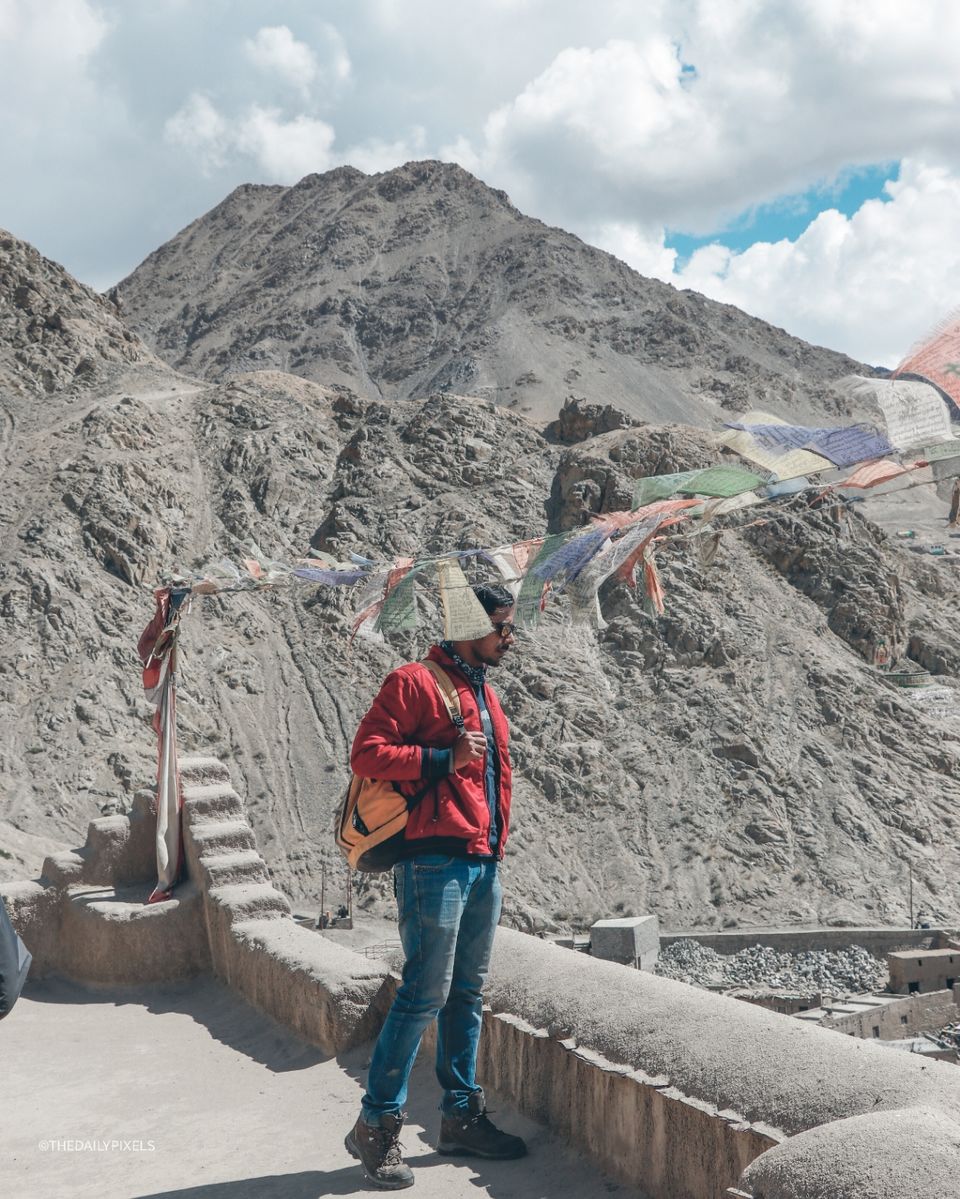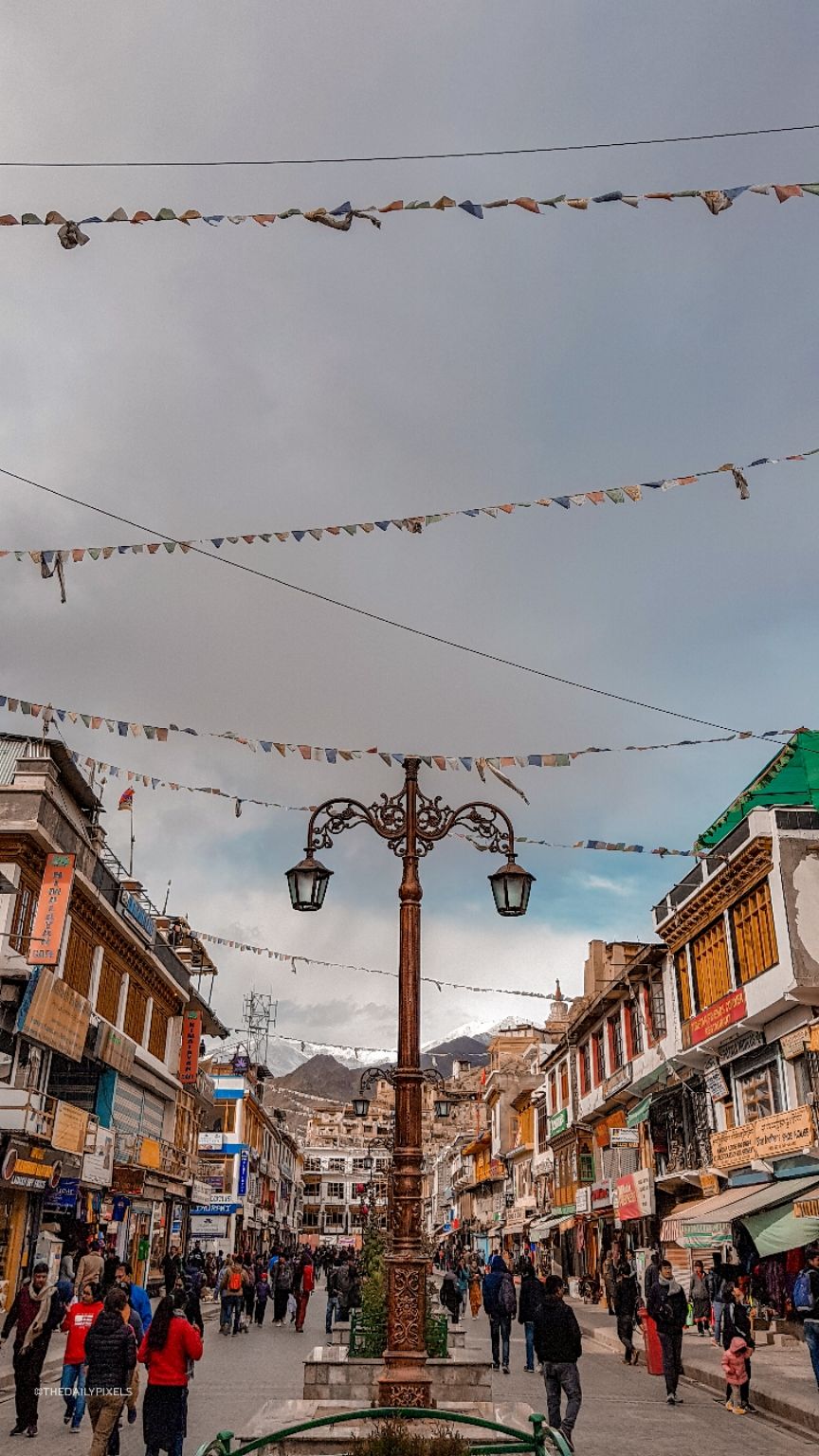 October 5
We have travelled alot in past 6 days, we returned our bikes. We dropped the plan to visi Lake Tso Moriri, we decided to sink in a bit of Leh vibes, only day we slept until noon and came straight to the garden, sitting in shade of apple tree and eating fresh apples. To go with the lazy day vibes we had vodka all noon with apples, that's the kind of trip end I wanted.
At times you want to visit all thr places, then you ask yourself will it be worth just travelling hundreds of kms just to check on your list or just sit back and sink in what you have travelled so far. To sit and write about it, to sit and edit, to sit and think what good you have done to witness such heaven.
That was all, we flew back next day to our respective lives. This is my first blog I hope you liked it, I will thrive to improve this along time, I have been to alot more places that's for another blog another time.
Travel makes you wonder how less you know about people, about world, how small you are in this universe and how precious is to see new things.
Hope to see on on www.instagram.com/thedailypixels