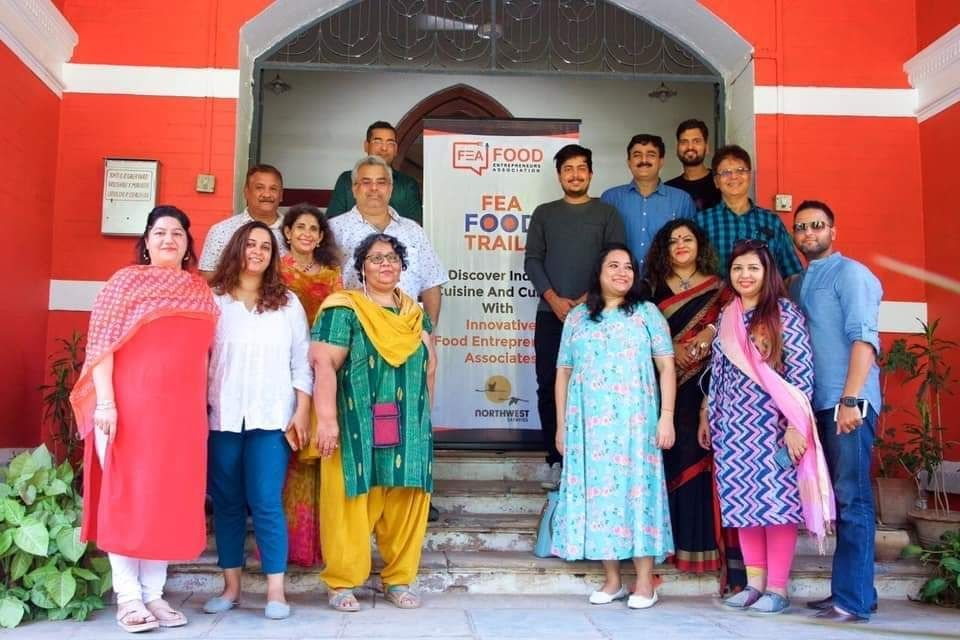 Madhav bagh Vadodara

Spent a beautiful day at Madhav Bagh, a Royal Heritage Mansion and Misriote Farms.
Madhav Bagh is a 127 year old Indo Seracenic style royal mansion located in the heart of Vadodara city. Named after Madhavrao Gaekwad, this heritage homestay is a beautiful reminder of the by-gone Maratha rule in Gujarat.
Its owned and managed by Shivraj Singh and Indrayani Gaekwad now and serves authentic royal Maratha food prepared by Mrs Indrayani herself.
The food was exceptional curated with recipes inspired from the ruling and aristocratic families from Baroda, Kolhapur, Thanjavur, Gwalior, Sandur and other Maratha States.
We had Sunti, Parsandi, Bharlali Kombadi, Chicken Rajvilasi Rasa, Bharlali Wangi, Dahi Bhindi, Masur and Kaju Rasa, few other accompaniments and desserts.
If you are in Vadodara or anywhere nearby, make sure to visit this hidden gem right in the middle of the city. Pre-book your stay as they only have four palatial boutique rooms for touristic purposes. You can also make a trip just to enjoy Royal Maratha cuisine, on pre-order basis for a certain minimum number of people.