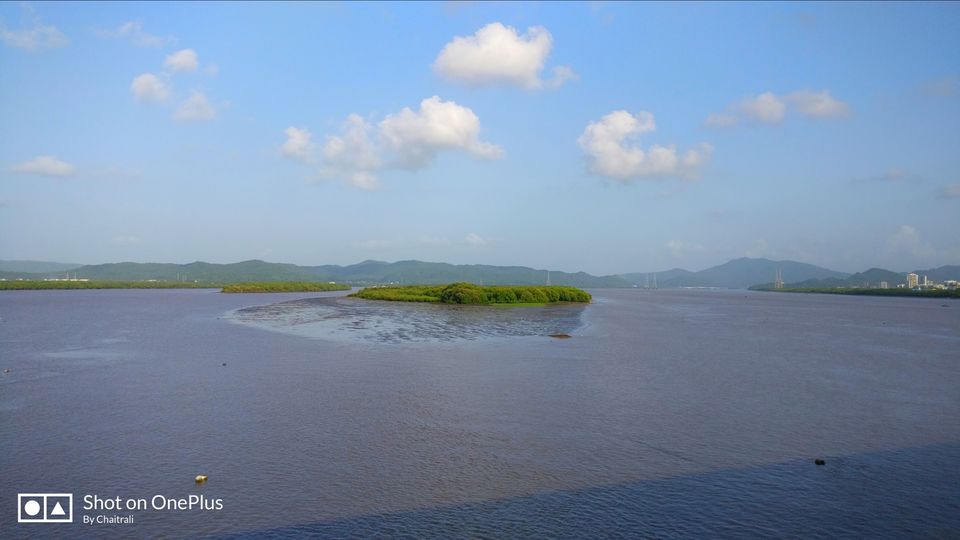 After long time I could plan a trip on the 1st weekend of September 2018. This trip was planned with a mutual friend. Thanks Ajinkya for introducing me to Niyati. Niyati you are the perfect person to travel with and loved your company. Day before the trip I was not that excited as I used to be and was sceptical on the trip. I think this happens often when you plan a trip with someone you don't know that very well. But, when you actually go on trip you end up doing fun and explore the places and that's what matters to you. We started our journey from Mumbai Central by Vadodara Express which is at 23:40 and reaches Vadodara next morning.
We reached Vadodara early morning around 6 Am. We had reserved the hotel online (Hotel GRG) with a good discount (Thanks to Goibibo for such great discounts) but the problem was check-in which was at 12 noon. As we had to cover places we couldn't afford to till afternoon, thus we left our baggage at the hotel and booked a cab and began exploring Vadodara. The Cab cost us INR 2600 for the day which was booked through the Hotel.
We first headed to Pavagadh which is 45 kms from Vadodara located in Panchal District which has a Mahakali Temple on its summit. It is more famous in Gujarat as a pilgrim place than a trekking spot. We reached at the base of Pavagadh around 9:30 Am. As per plan we were suppose to climb the stairs taking to Pavagadh summit, but due to time constraints we had to alter the decision and take the rope way. The ropeway fee is INR 116 two ways. We reached the top of Pavagadh with no view from top due to misty weather. All we could see was each other. We did wait for sometime for clear weather but no luck, and then we decided to walk down the stairs in a hope to at least get one good picture of the view from Pavagadh. This idea also did not work out, as the weather had decided to leave us disappointed.
With our disappointing faces we approached to Champaner.
Pavagadh-Champaner is declared as UNESCO world Heritage site. Champaner was the city built by Sultan Mahmud Begada. Once upon a time this place had beautiful palace with Temples and Mosques around, out of which few mosques still stand in good condition. Palace is become a history but few of the other monuments are either in ruined condition or very few are in good condition.
There are 11 types of buildings at Champaner which includes mosques, temples, granaries, tombs, wells, walls and terraces. We started our exploration with Shaher ki masjid whose architecture left us amazed. The masjid was built by Mohammed Degda and considered to be the private masjid. There is an entry fee of INR 40 which is for all the monuments in Champaner. Post exploring the Shaher ki Masjid we checked about the other monuments with the security Guard. The Guard guided us with the names of monuments and we then headed to Jami Masjid.
Jami Masjid construction was carried out over 25 years. The Building has a mix blend of architecture of Hindu and Muslim. Both Shaher ki Masjid and Jami Masjid has beautiful interiors and typical Arabic style of architecture in the form of bay windows supported by brackets. Post exploring Jami Masjid we headed to Kevda Masjid which is about 1 km away from Jami Masjid. The route taking us to Kevda Masjid is narrow and takes us through fields and jungle. While walking on this route you can spot birds and hear Peacock screaming. As we had seen peacock always in the Zoo we were quiet happy hearing peacock and fortunately we were able to spot one.
Further we went to Nagina Masjid which was again about half km from Kevda Masjid . From Kevda Masjid the right route goes to Nagina Masjid and Left goes to Amir Manzil which is in a ruined form. Very few people come to Kevda and Nagina Masjid as these places are not easily accessible by vehicles. Though there is security guard at each of the monuments. We again checked with the Security guard at Nagina for the other monuments and then we left to see the Bada Talaw and Kabutarkhana which was bit crowded. After taking 1-2 pictures we left for Helical stepwell which is at 2 km from Jami Masjid on the Halol Road. We added this place on google maps for direction as our driver was unsure of the route. We missed one turn and had to take the second turn. While coming back to the Helical step we saw the sign board on our left which was of Ek Minar. We asked the driver to stop the car and then took few pictures of Ek Minar. There were just ruins with just the Minar left in good condition.
Now we headed to Helical stepwell. This well is one of its kinds, built in 16th century made up of large stones and clay. The well has spiral stairs which travels down to the bottom of the well. The entrance of the well is 4 meter wide and finishes inside the well at a small platform from where the staircase starts. Unfortunately we could not see the bottom of the well as the well was filled with water.
Post exploring most of the places in Champaner we started our return journey to Vadodara. Enroute we went to EME Temple. EME stands for Electrical and Mechanical Corps and is a symbol of secularity practised in Indian Army. As Indian Army has all religions it is difficult to accommodate all kinds of places for worship and hence the idea of integrating all these religions into one structure came into existence. The Temple is made up of Aluminium and houses a massive Shiva Idol. The Kalash on top of temple symbolises Hinduism, Dome symbolises Islamic, tower symbolises Christianity, Golden structure symbolises Buddhism and entrance stands for Jainism.
Our Last place to explore was Hazira Maqbara also know as Tomb of Qutubuddin. This Maqbara contains the graves of Qutb-ub-din-Muhammad khan who was the tutor of Salim, son and successor of Akbar and also that of his son Naurang Khan who held important offices in Gujarat under Akbar. The structure is built in the style of Mughal Tombs in Delhi which is on an octagonal platform with smaller gates on the cardinal directions and five arches on each side. The Real grave is underground chamber and the false grave in the Tomb chamber.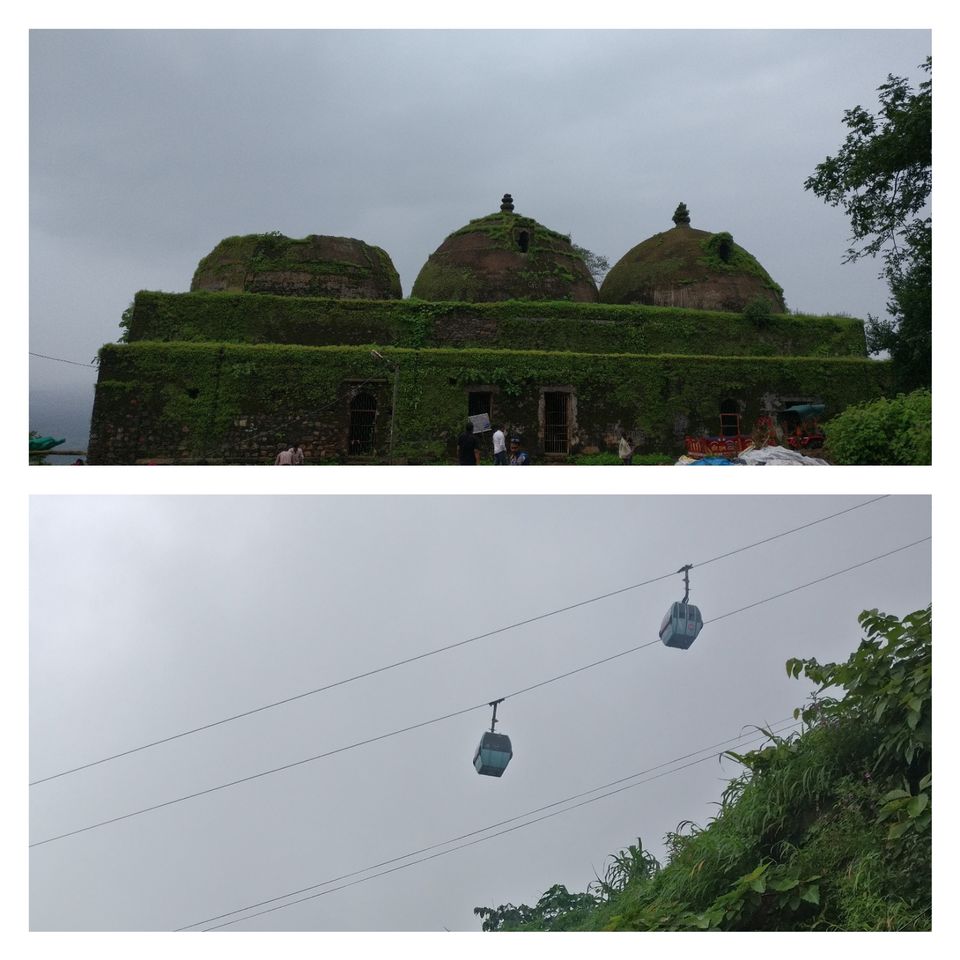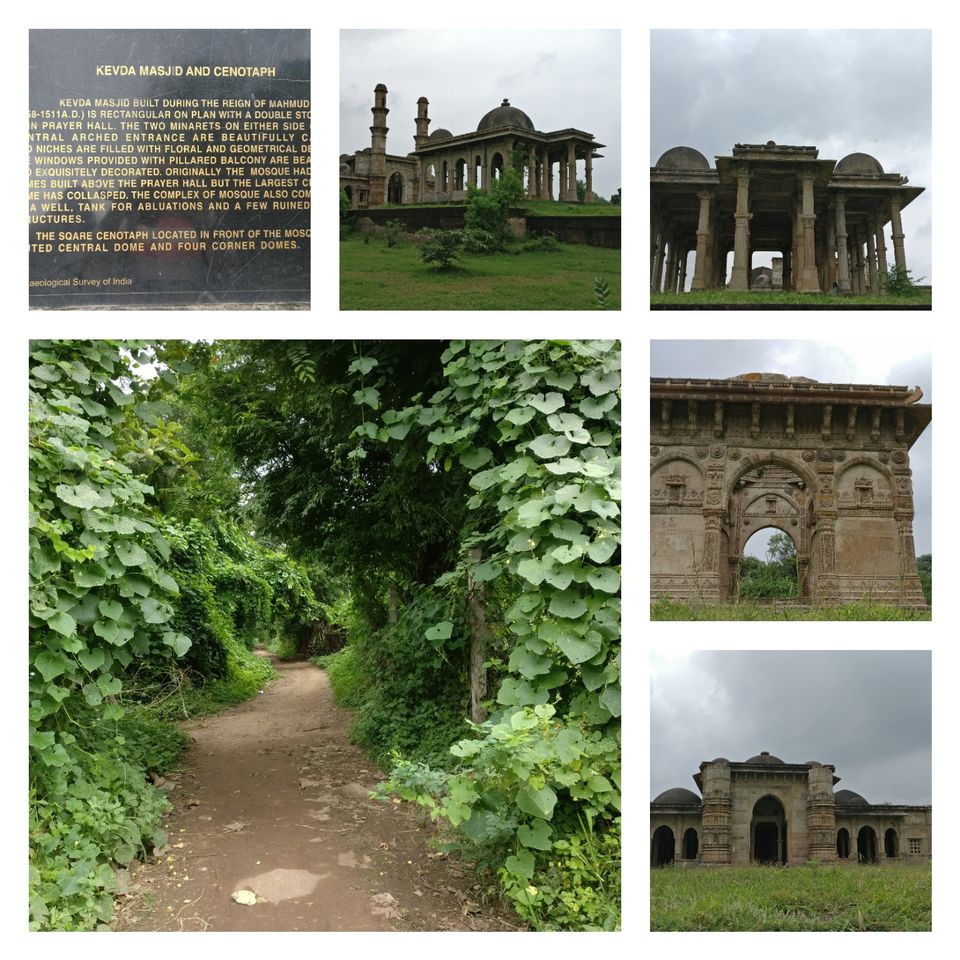 We only had Laxmi Vilas Palace on our schedule to explore. The Palace is open for visitors between 9:30 Am to 5:00 PM. The entry fees for visitors to see the palace is INR 225 per person. Every visitor is provided with the audio device which orated the history of the place.
Laxmi Vilas Palace was constructed by the Maharaja Sayajirao Gaekwad, a prominent Maratha family ruling in Baroda in 1890. It took twelve years and cost around GBP 180000 in those days for Maharaja to build this palace. Major Charles Mant was the chief architect for this palace. This palace is one of the largest private palaces built till date which is four times bigger than Buckingham palace which was built only for 2 people to stay. According to the calculations of Major Charles Mant felt that the palace foundation is not tough to hold the building and may not stay for long, considering this as his failure he suicide, but the fact is the building is still in an admirable condition.
The palace has 170 rooms and has modern amenities like elevators and interior is significant of large European country house. The palace is still the residence of Royal family, only ground floor is open for visitors is open for visitors which is the Hall, Hathi mahal, Armour room & Darbar Hall. Palace is surrounded by 700 acres of land and houses no of other buildings and the museum which is one of the best museum to visit in India. In 1930 Maharaja Pratapsingh created the Golf course for the European guest which is now open to public by Samarjit Singh. You can spot many peacocks and one of types of Crows found in Vadodara (called Soneri Kavala in marathi)
The flooring in the palace is built with the semi precious stones and the Darbar hall has one of the best architectures with the painting on glasses, walls with intricate mosaic decorations and Venetian mosaic floor. Photography being strictly prohibited inside the Palace we were not able to click any pictures inside the palace.
The palace was built in 3 parts which is public rooms, Maharaj's Private room and Ladies quarters which integrated Indo western style rooms. The Palace is mix of Hindu, Islamic and Jain architect.
It takes about hour to complete the audio tour but the beauty of palace just makes to stay for the longer time. We realised it was 11: 30Am and we had to take the train at 12:10 Pm from Vadodara so we hurried and left for station.
The train was on time and we were back with happy faces and lots of memories.