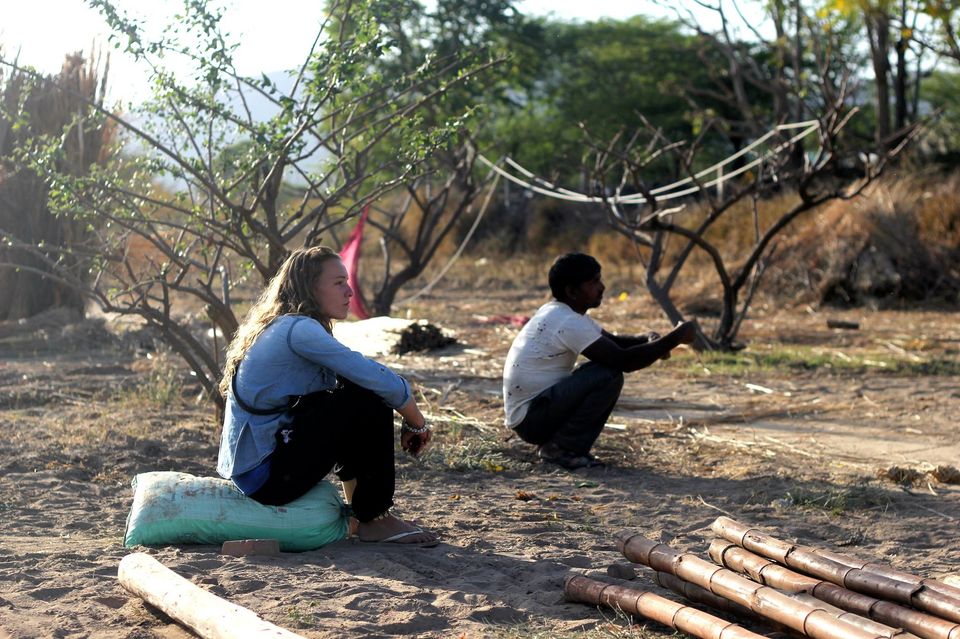 "Isn't India too hot right now?"

"Don't too many accidents take place on the roads?"
"But isn't India unsafe for women travellers? Are you sure you want to do it alone?"
Looking beyond the answers to these questions, Corina Grill decided to travel around India and see for herself. She is already five months into her journey around India. Let's see what her journey has been like.
Hi Corina. Your journey is very inspiring! Please tell the Tripoto community more about yourself.
I am from Lower Austria, which is pretty close to Vienna. I grew up in a small village with only 3,000 people. It is an amazing place to grow up in. I'm about halfway through my law studies, which I like a lot. When I started this trip it was supposed to be for two months in Koh Rong (Cambodia), but I decided to cancel my flight back. So my travel plans are open-ended now. I'll hopefully finish my studies once I go back.
When and where was your first solo travelling experience?
Last year, five weeks in South Africa. I was volunteering at a school first, but I liked the travel part more. So after I finished the project, I travelled alone for the last nine days to Cape Town, Durban and Johannesburg. I had an absolutely amazing time, and that's when I figured out that traveling alone doesn't mean being alone. In contrast to that, you meet tons of cool people.
How many countries have you been to since then?
Nine in total, all in Asia on my current trip – Vietnam, Cambodia, Thailand, Malaysia, Brunei, Philippines, Indonesia, India and Nepal.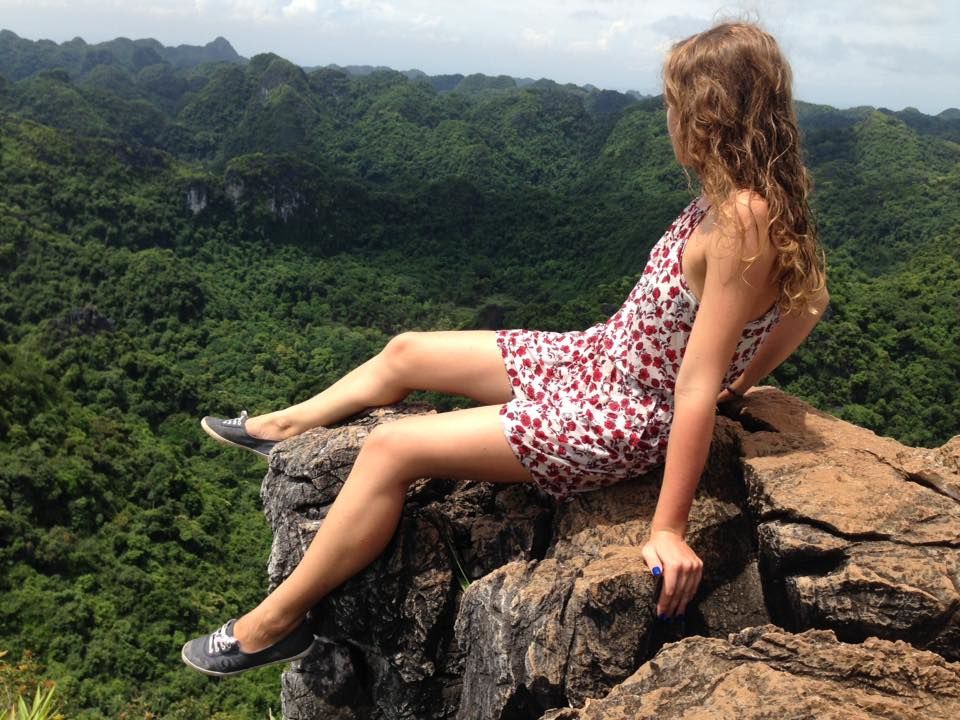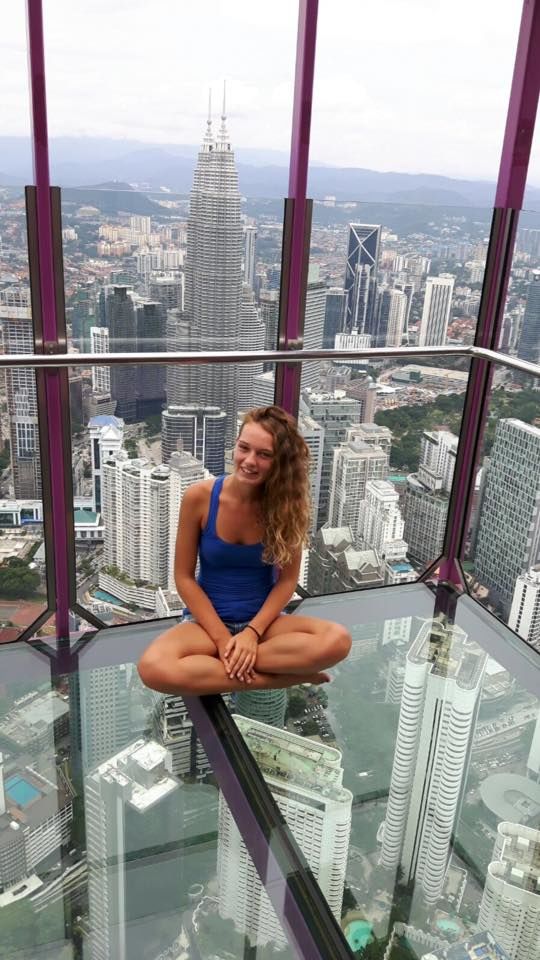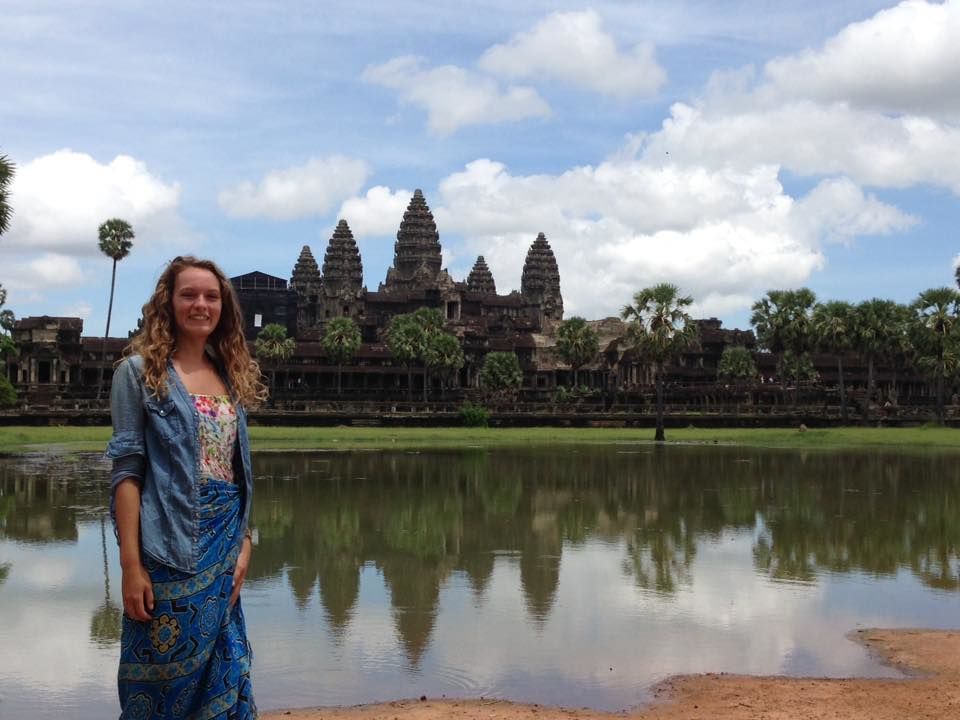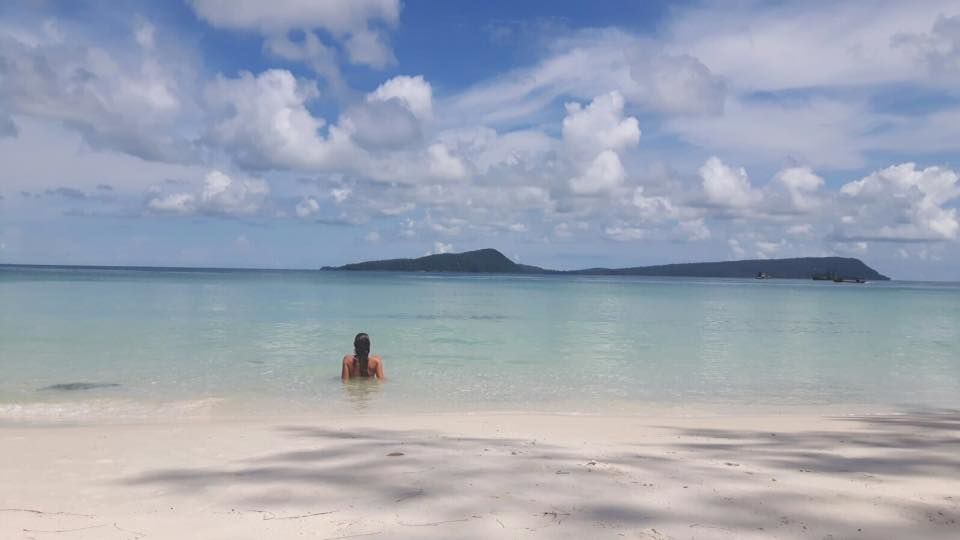 How do you fund your travel?
I fund my travels with the money I saved. I started working when I was just 15. I have always had at least two jobs and saved for things like moving out expenses, study etc. but now I am investing it in travelling, which is definitely the best.
What has been your longest time travelling and what inspired you to do it?
I am still on the road 11 months in. It is very hard for me to stop. As I discover more and more places, I want to see it all. And it's easier to keep going, than going back to university and working and quit everything again. I don't have any obligations now so it is the best time to travel for me.
How did you choose India? What were your expectations from it?
A guy I traveled with for a long time told me about his time in India and how much he loved some places and hated others. I didn't really look up anything and did not have a lot of expectations besides in Goa and Hampi. And as a female solo traveller, it was also kind of a personal challenge for me. I had low expectations, especially when it came to moving around freely, men's behaviour, food and cleanliness.
Did India meet your expectation – for better or worse?
Much better. During my travels, I learned to always focus and look for the good things, and India has a lot. Starting with the incredible hospitality, Indians welcome their guests with open arms literally like gods, all the amazing colours I see here, how people with so many different cultures, religions, and languages live together peacefully, the kind of freedom here and what amazes me most is that – there is always a solution for everything. People don't wait for others or the government to sort out their issues, they go and find a way to deal with it.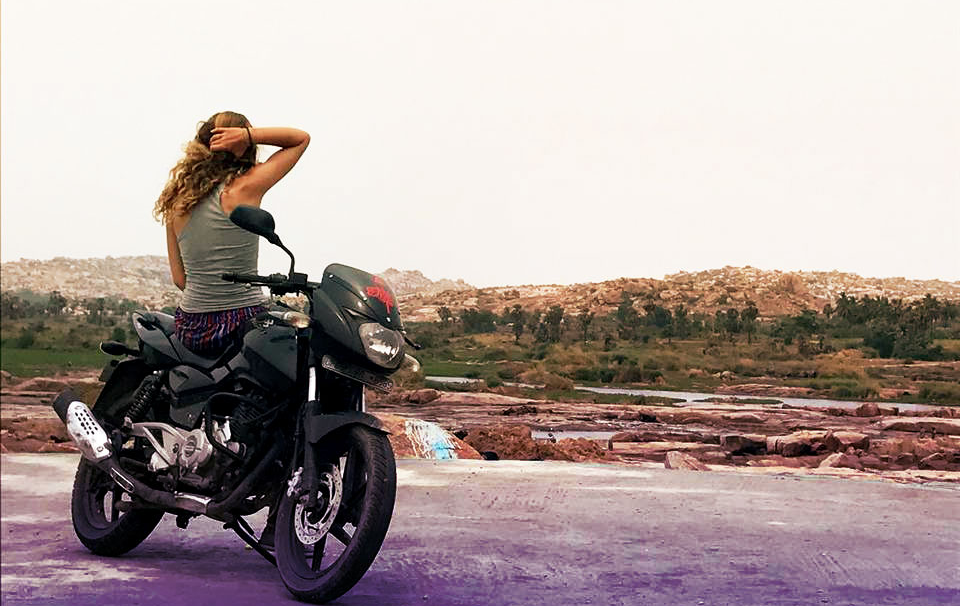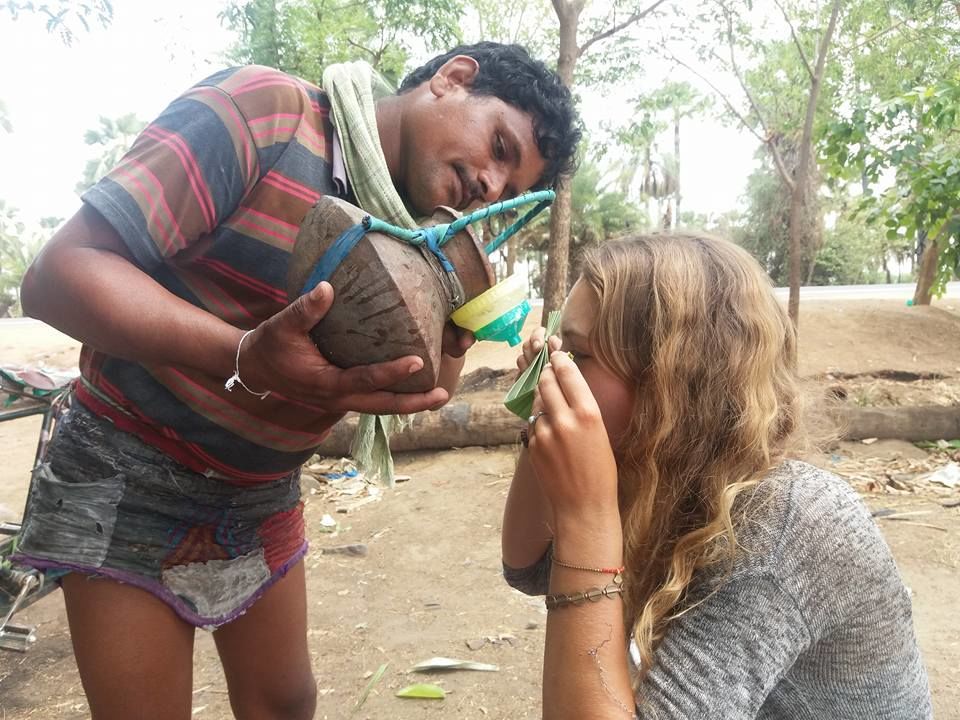 Why did you choose to ride a motorbike?
I really enjoy being independent and the feeling of riding by yourself and exploring a country. In Vietnam, I drove a scooter from North to South and lived it. Just before I came back to India, I learned how to ride a motorbike in Nepal and then I thought it would be nice to travel in India by motorbike. And again, it was a personal challenge for me, especially because I've heard a lot of bad stories before about riding solo as a girl in India. For me, it's the best way to travel a country because you see much more. In a bus/train/plane I always feel like moving around in a box, but when I ride myself, I'm part of everything happening around. You come across places and people you would have never seen or met when traveling by public transport. And every day is a new adventure because you never know what's gonna happen on the road. I also don't like to plan my trip, not even booking a train or hostel for the next day and that's for sure easier to do when you can just grab your bag and go. I bought my motorbike in Varanasi via OLX and it's a Bajaj Pulsar 180cc.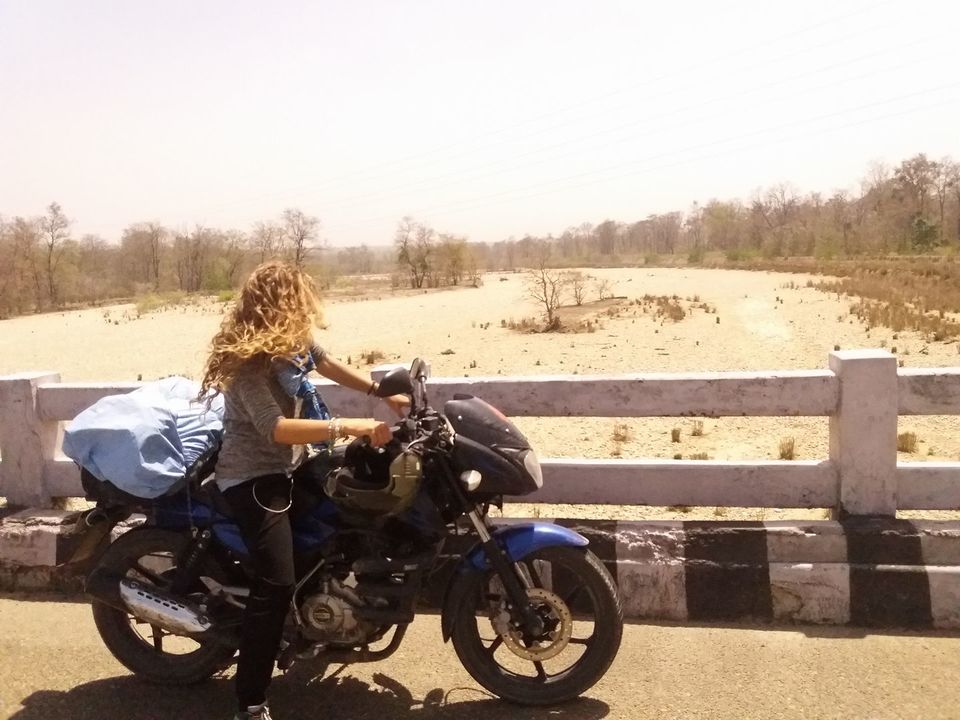 What routes have you travelled on, in India?
First time I was here I traveled by train and bus to Delhi, Bikaner, Jaisalmer, Jodhpur, Udaipur, Pushkar, Agra and Varanasi. This time when I came back from Nepal and bought the motorbike – I started from Varanasi to Bodhgaya, Kolkata, Balasore, Puri, Srikakulam, Warangal Hyderabad Hampi, Bangalore, Mangalore, Gokarna, North Goa (Vagator and Anjuna beach), Mumbai, from there by train to Delhi, further by bike to Amritsar, Ramban, Srinagar, Kargil and now I'm in Leh.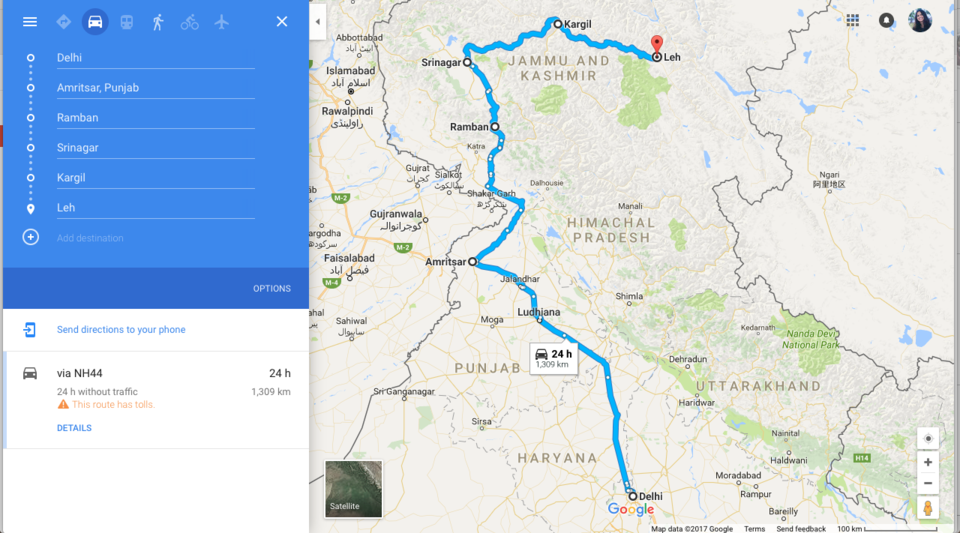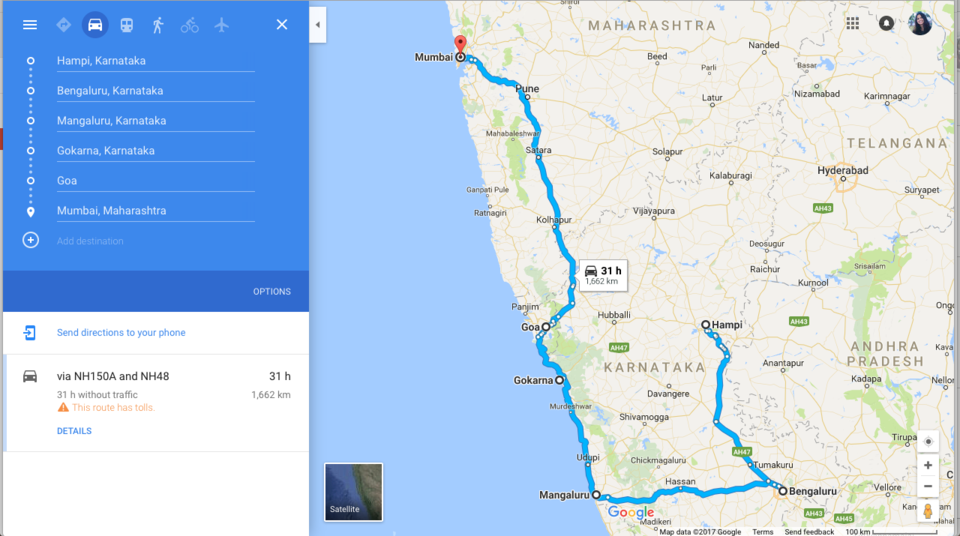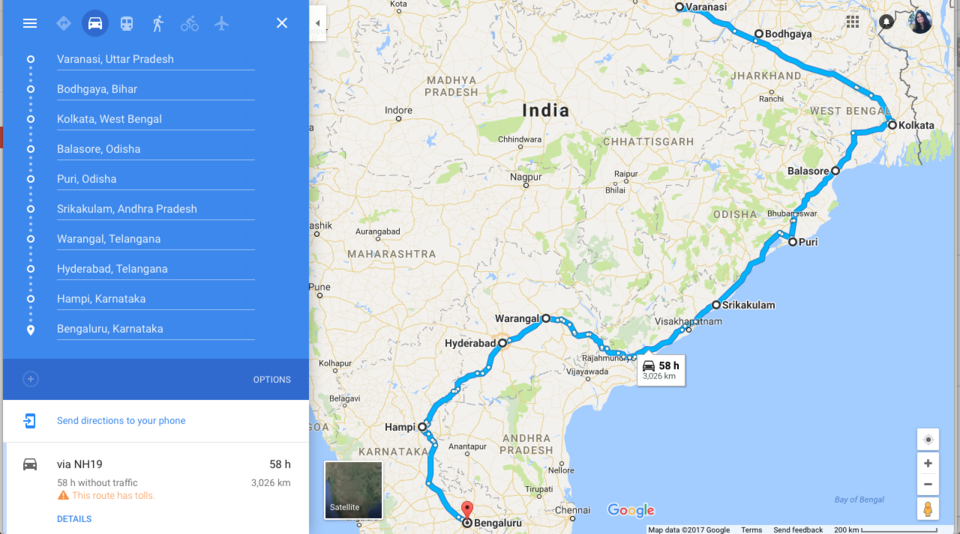 How long do you have in India and what are your plans?
I have 4 more weeks, and I'll go from Leh to Manali with few stops in different valleys. I would love to explore a bit of the North-East like Sikkim and Shillong. In the end, I need to sell my bike in Varanasi and then probably, I'll leave the country via Delhi. But as I said I don't really plan, it's more of general ideas and I always decide pretty spontaneously where to go next.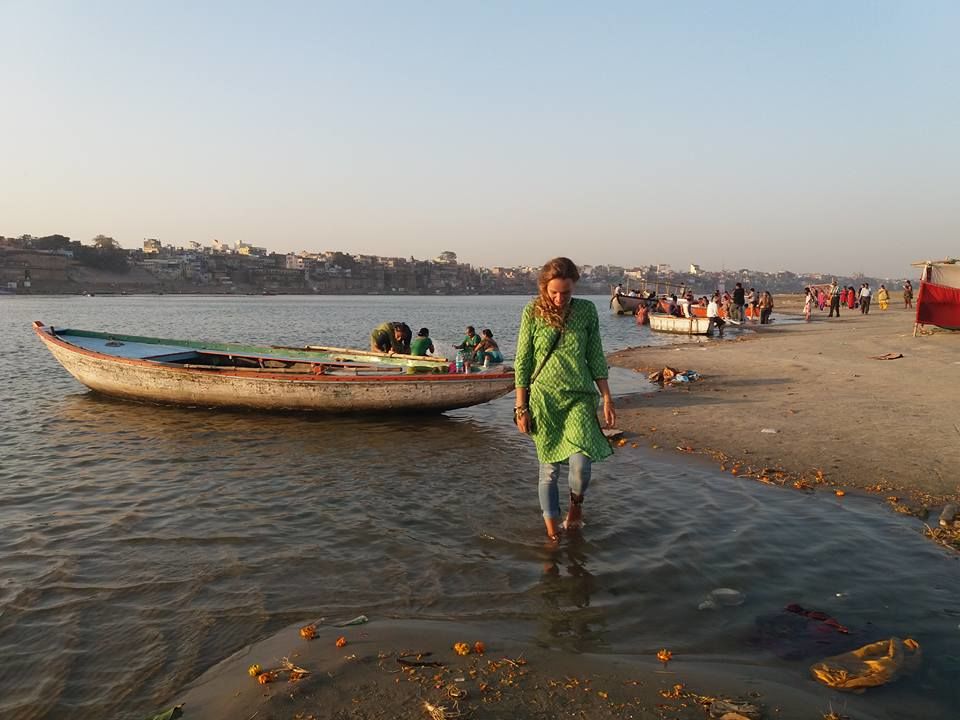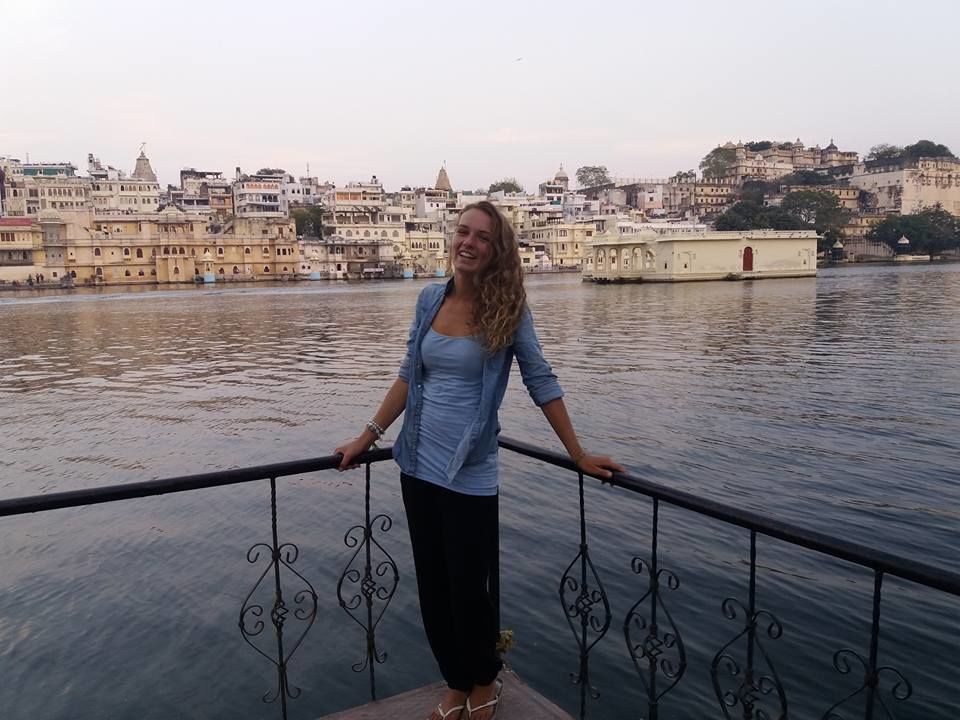 Did your motorbike ever breakdown or did you run into a situation while in India? How did you manage?
Not really, I bought a bike from 2014 with only 16000km logged to avoid breakdowns. On my way to Bodhgaya, on my first day of riding, the bungee cord, which ties my bag to the back of the bike, broke right after the state border where there were no shops or villages. One of the guys at the state border went to the next market and brought me a new one. In Hampi, my battery died on the day I wanted to leave, but walking around and finding someone to replace it wasn't an issue. People, in general, are super friendly and helpful here. So even if something would go wrong, I could always find a solution or there will be people around to help.
Which is your favourite place in India and why?
So far definitely the north. Riding here is amazing and the landscape is just stunning. I love the street food in Delhi! Gokarna was super nice to chill out on the beach. Hampi is also a really cool place because all the hills of stones look magical like they were left from a different time altogether.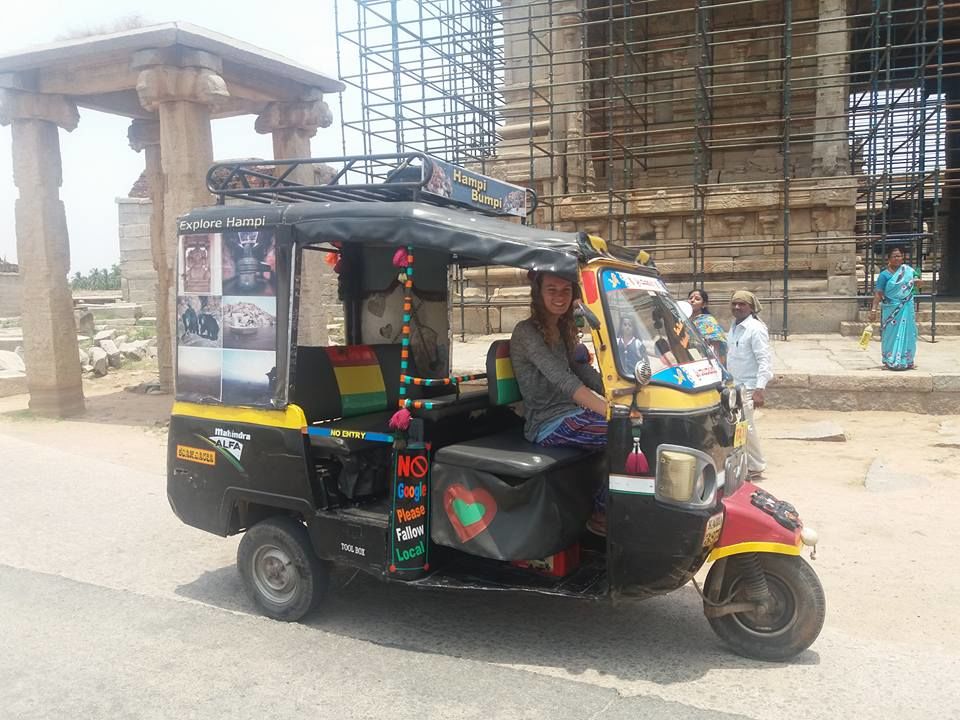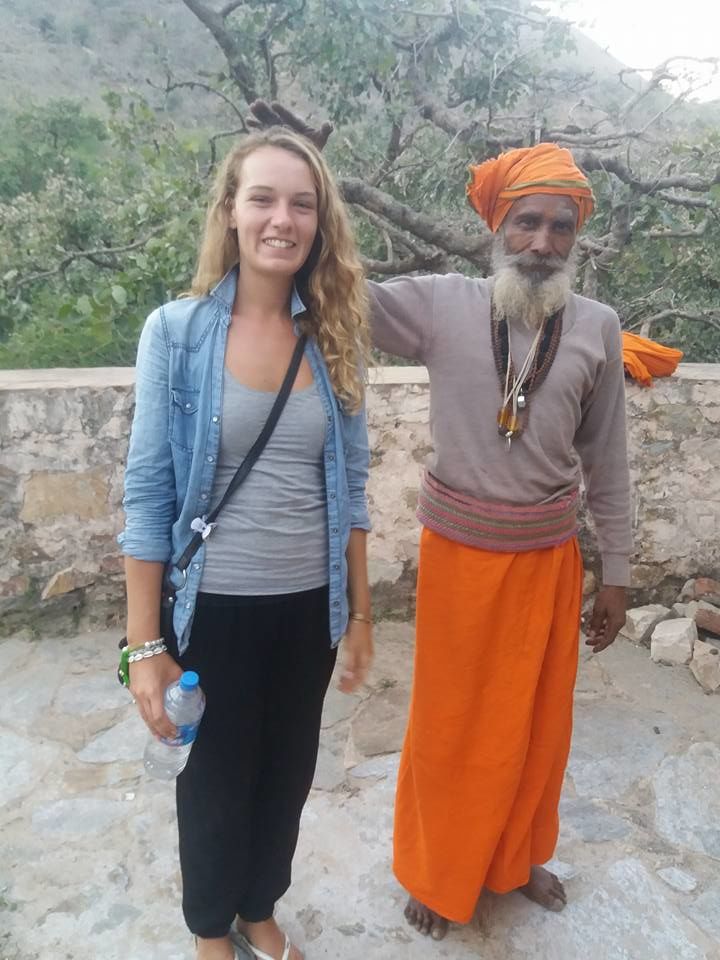 Tell me about your favourite travel memory.
That's a question I can't answer because there are so many favourite memories. One of the best memories is feeling ecstatically happy after I completed the Annapurna Circuit, solo. When you succeed at things you could have never imagined, it's just an overwhelming feeling, especially in a surrounding like the Himalayas. But the best memories I have are of the time I spend with people I met, who can be total strangers but they fascinate me with their open minds and way of thinking or just because they are super nice to me even though they don't know me.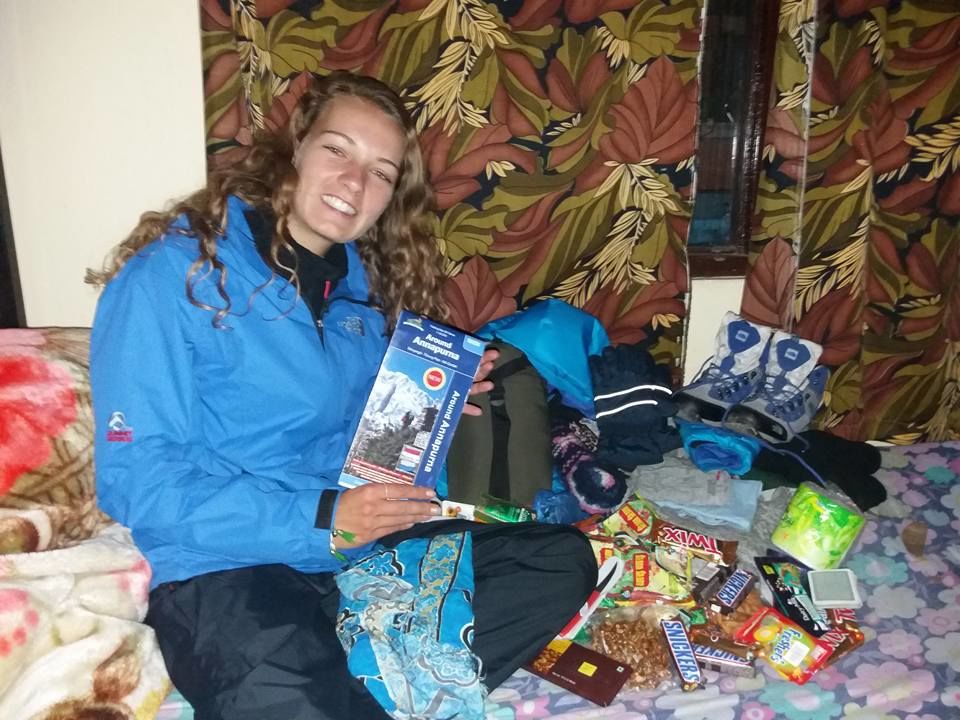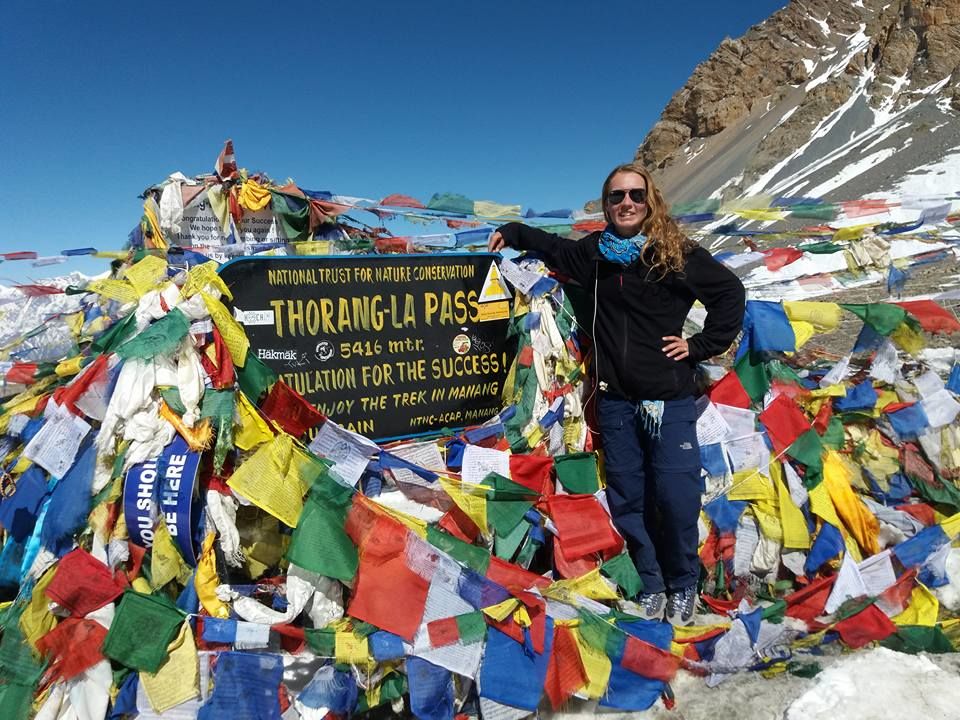 Travelling changes us. Do you feel any change in yourself as a person?
I agree 100%! It does change you in an extraordinary way. I'm a much calmer person even in the worst situations because I know there is always a way to solve a problem and freaking out doesn't make anything better. I was always a self-confident person but now even more, because I've done so many things I would have never thought I could. I'm a more open-minded person and luckily gave up a lot of stereotypes I had about countries, cultures and other people. Also, my life goals have changed a lot. I always wanted to be a lawyer, but now a job with so little free time and so much stress seems too difficult for me as I realised that I prefer working for a living and not living for working. I don't need fancy clothes and material things anymore. The change that is most important for me is that now I no longer care what other people think about me. I don't wear any makeup anymore (which was a no go for me before). I learned to do things alone and that it's not embarrassing to go to the cinema or partying alone.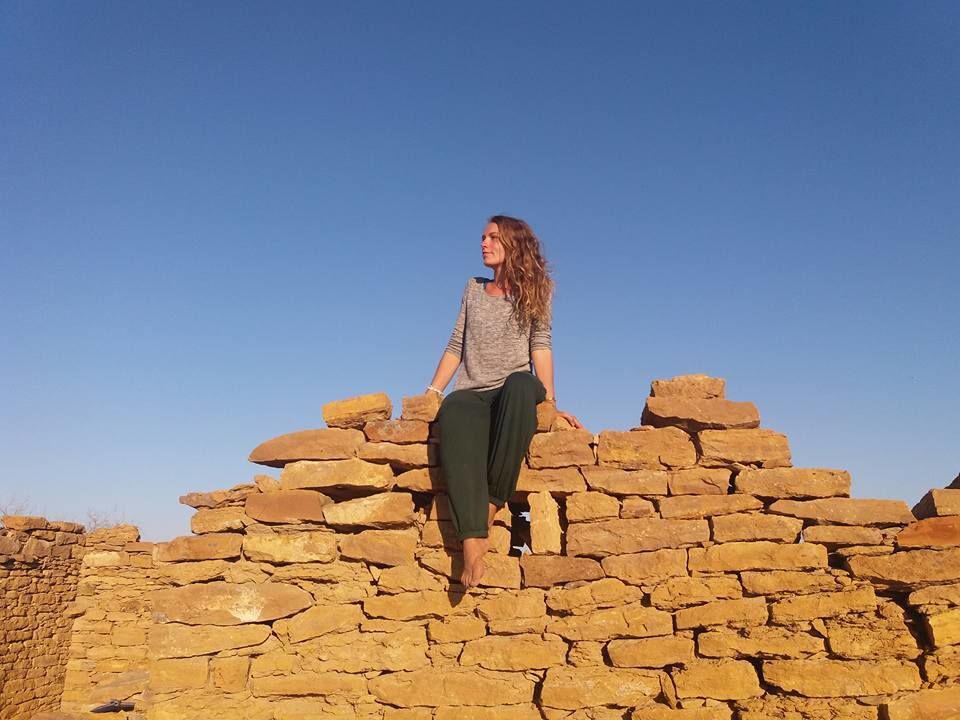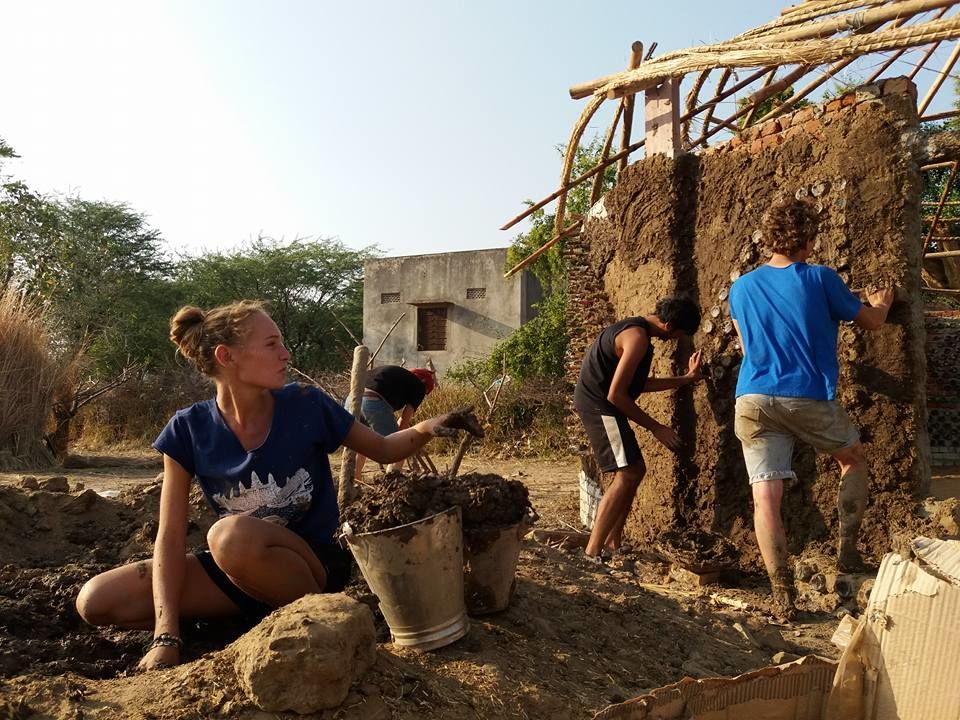 Do you miss your family and friends? How do you keep in touch?
Not really, nowadays with WhatsApp and FB, it's super easy to stay in contact. I do video calls with them quite often, but I'm looking forward to seeing them again.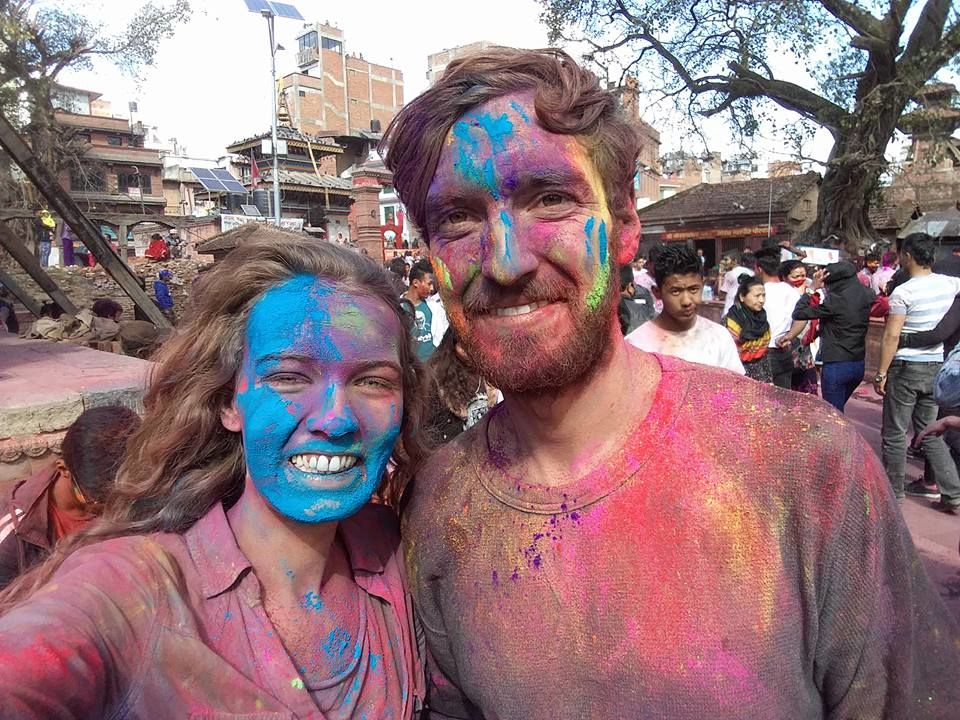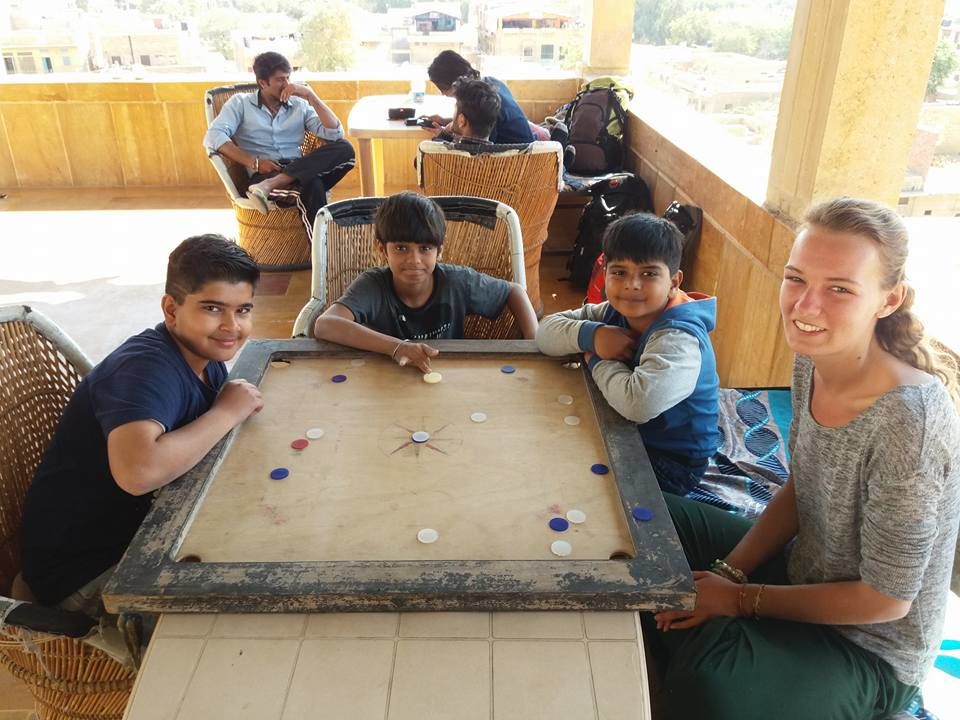 Do you look back to your home country and see it differently now?
Yes, I realized how many reasons people in my country have to be happy about and still we all complain so much. On the other side, I appreciate things that I criticised before like people working in government jobs. They seemed slow to me before, but now after seeing how other countries function I appreciate them more.
What are your plans after you are done traveling around India?
I will go back to Austria for a few weeks and then head off again to Israel. I want to work and travel there for a few months and then continue my journey in South America. But as always plans can change, so nothing is fixed.
More power to you Corina! We wish you the best for your travels.
All pictures belong to Corina Grill.
Do you have a story that will inspire others? Share it with the Tripoto community here.
Frequent Searches Leading To This Page:-
best bikers in india, famous bike riders in india, indian female bike racer, lady riders of india, the bikerni association of female bikers india, famous male bike riders in india, indian girl on bike facebook