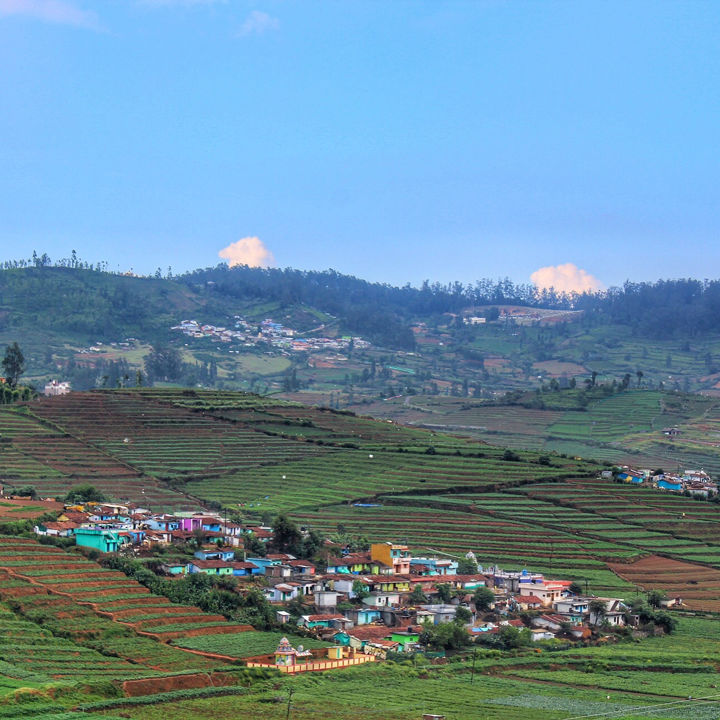 Journeys are getting special when the time and distance doesn't affect reaching the destinations, and it becomes extraordinarily mesmerising when it gives mindful of frames as memories for you.
At the time of going home for diwali vacations, it was decided that we will not take the normal route as its that much familiar, the curves, the shops and literally every points. Also we need a refreshing route and a handful of new frames. The search leads us to very less travelled way to Ooty via Mannarkkad - Manjoor. Without too much expectations its decided that we will be back via this route only.
By preparing a rough route map, me and my travel mate started our return journey to mysuru on a Nov 1, on our bikes passion pro and unicorn. We have stopped at Kothakurissi for a refreshing tea break. Still the sun is not on the horizon. From there we headed to Mannarkkad to start the forest trail.
At Mannarkkad we deviated to Attappadi - Anaikkatti road, after driving a while we were able to see the mesmerising mountain ranges of western ghats. From there we had our breakfast and parcelled lunch (after here you will get good food at Manjoor only) and continued the journey. on the way we saw the boards to Silent Valley. After crossing one checkpost its became a journey inside the dense forest with very little vehicles and sharp hairpins with twisty curves (we counted 12 hairpins here).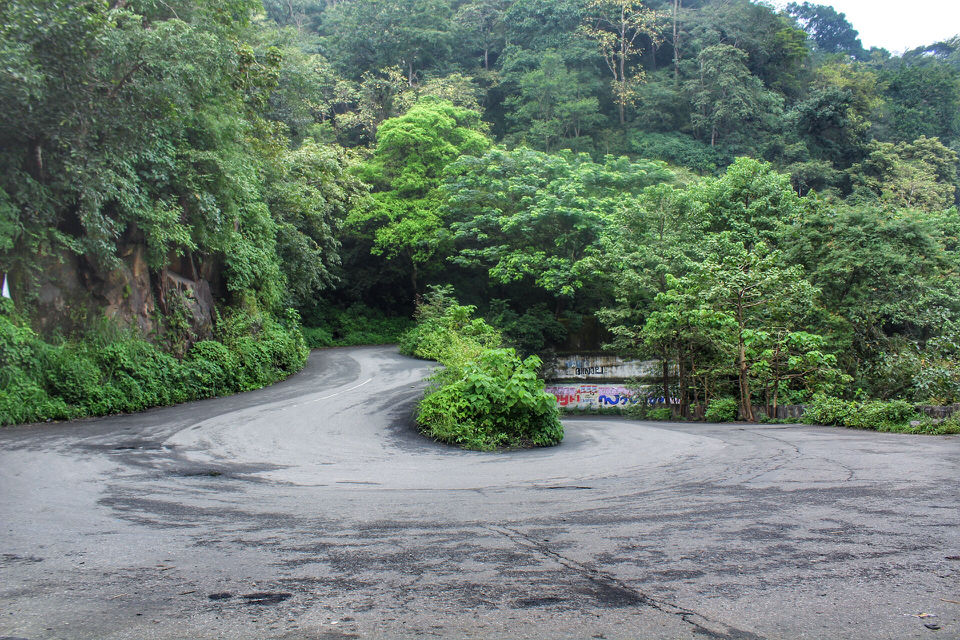 While passing each and every hairpins the nature has increased its magical beauty. At the time we stopped at one of the bigger turns for some frames, one monkey came to show expecting something from us. Even doesn't get anything from our hands, he posed for a good frame.
The journey continued and at Thavalam we again deviated to Pudur - Mulli road (We selected this road because till Mulli we will have a river on one side). The further moved the lesser we could saw people and towns. People looked at surprisingly as we were travelling with full of luggages and headlights on.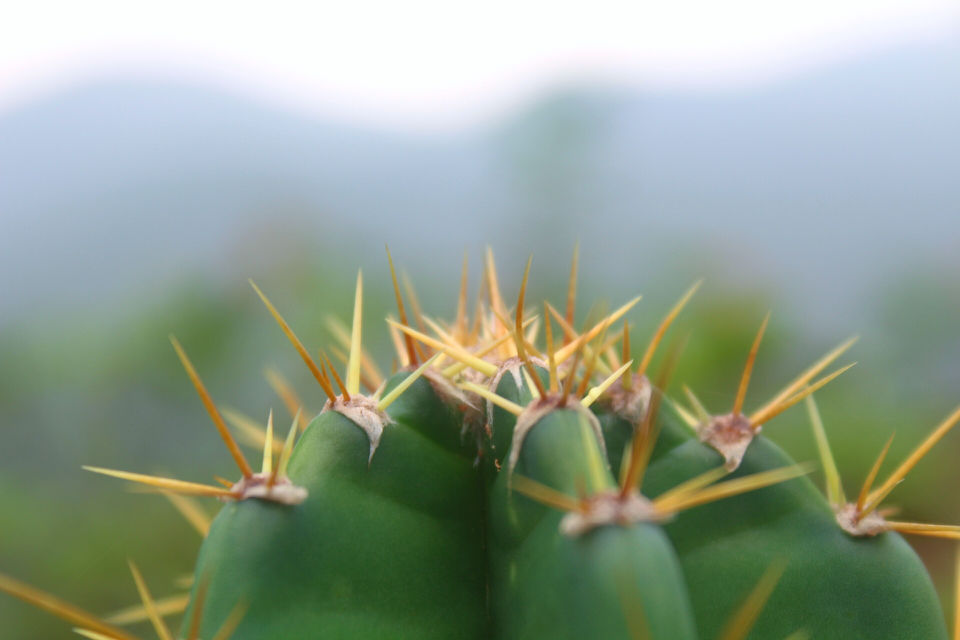 As going forward, we were able to see the mother nature at its full glory and mesmerising beauty. Even we captured too many frames, much more frames are captured in our minds. We stopped at Elachivazhy for a short break and tea. Its a small town looks like more Tamilnadu, than its original state Kerala. But it seems that both states doesn't have interest and abandoned the village. At Mulli we have moved to Ooty road by looking the sign board, but suddenly breaked as there was no further roads were seen.
From Mulli Kerala Checkpost to Tamilnadu there is no road and a 50 meter off-roading is needed. You need to give the details to forest checkpost and they will open the road to Manjoor. The people at checkpost are very friendly and cooperating. We continued from there and on the way we seen penstock pipes of a Canadian project. As photography is prohibited we didn't stopped there.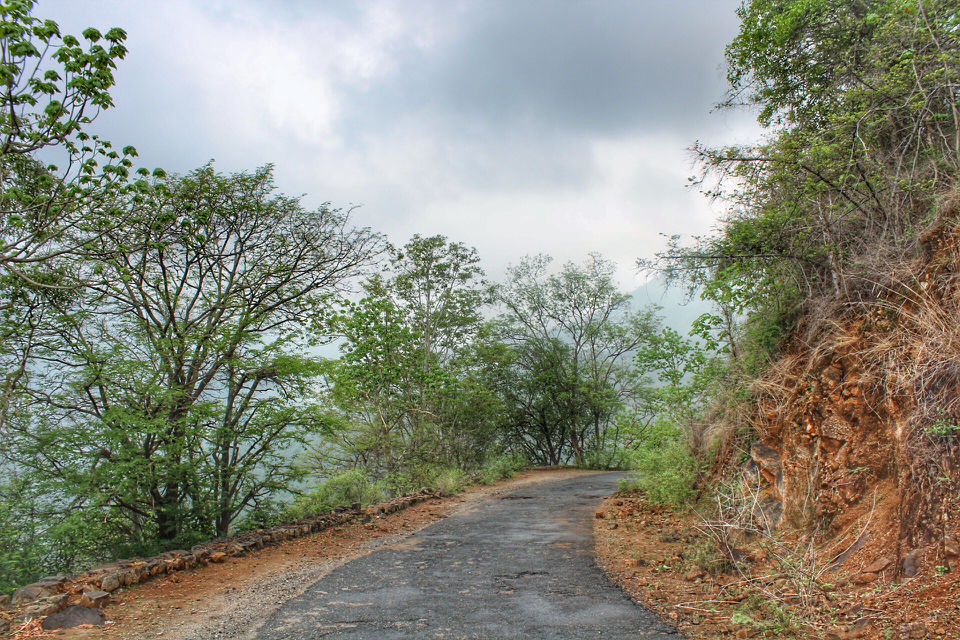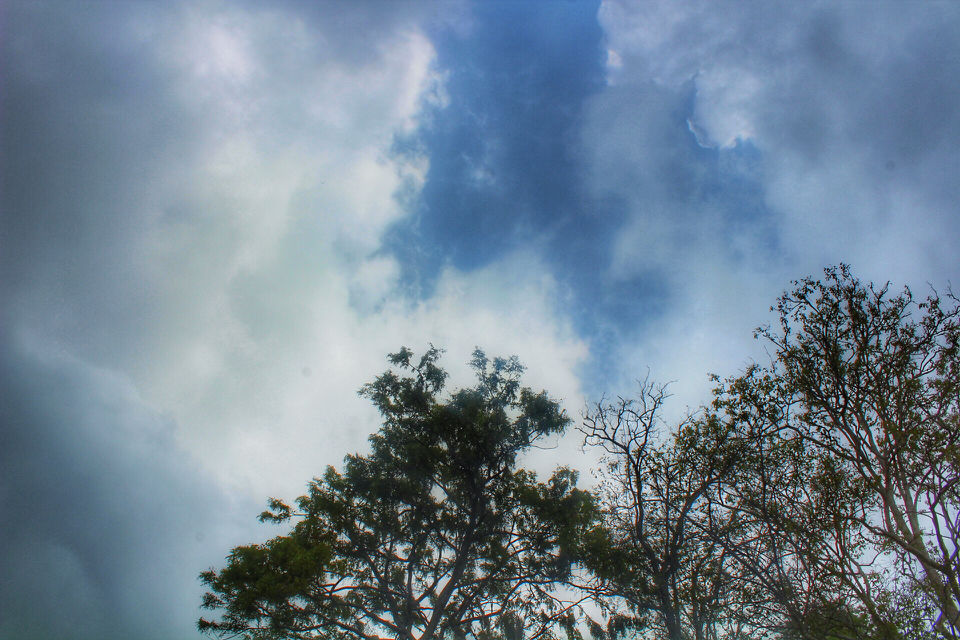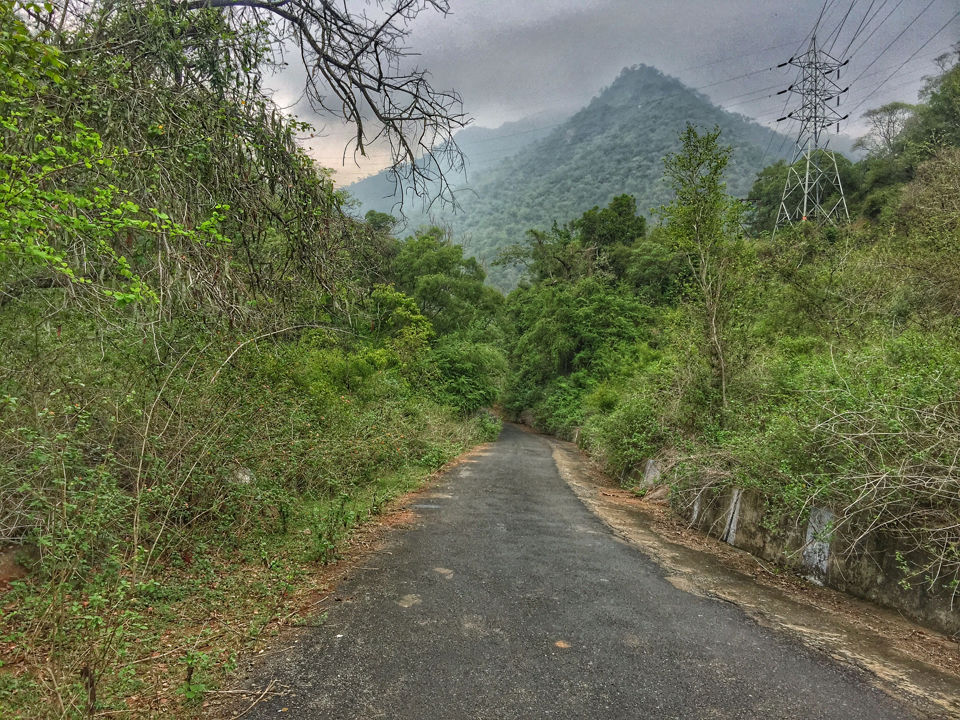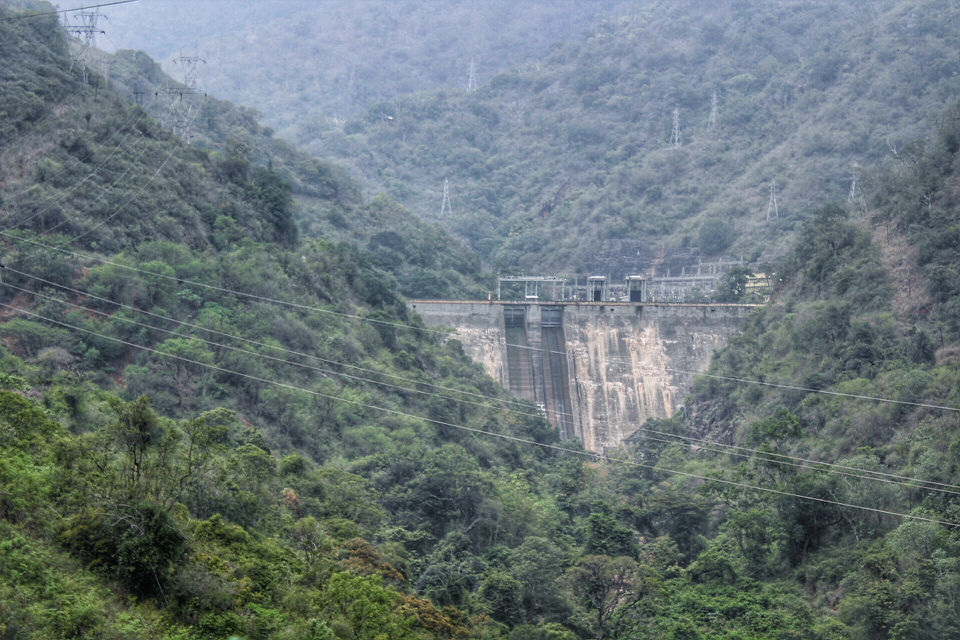 After a while we reached a place with many old buildings like some quarters. The place will remember you of a ghost city, as there is no sight of any humans. As rain accompanied us for a while we stopped there for lunch and started again. In the magical beauty of mother nature there are 43 hairpins which are hiding the danger deep in its beauty. At every hairpin the nature was getting more and more beautiful.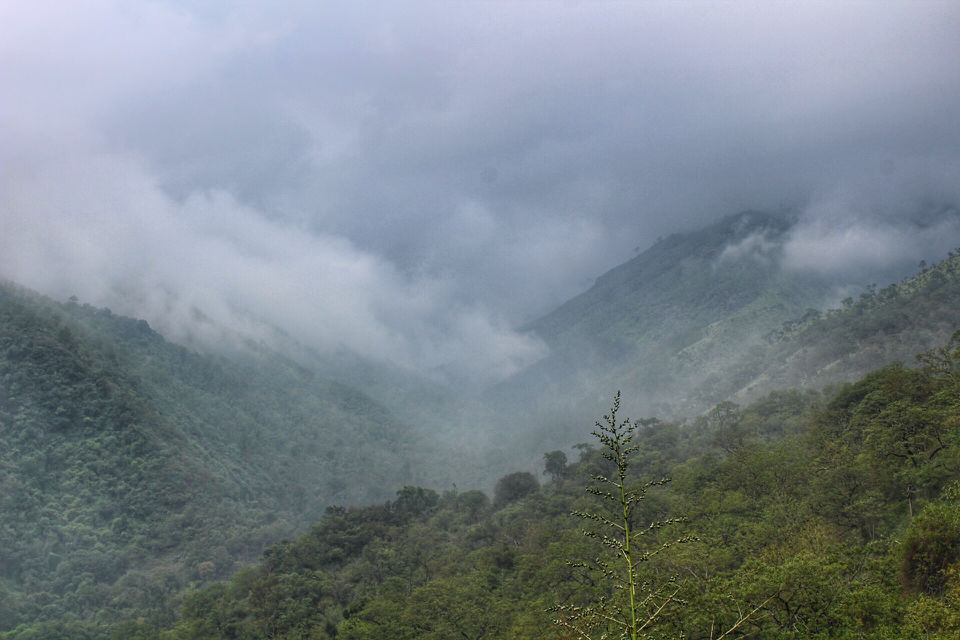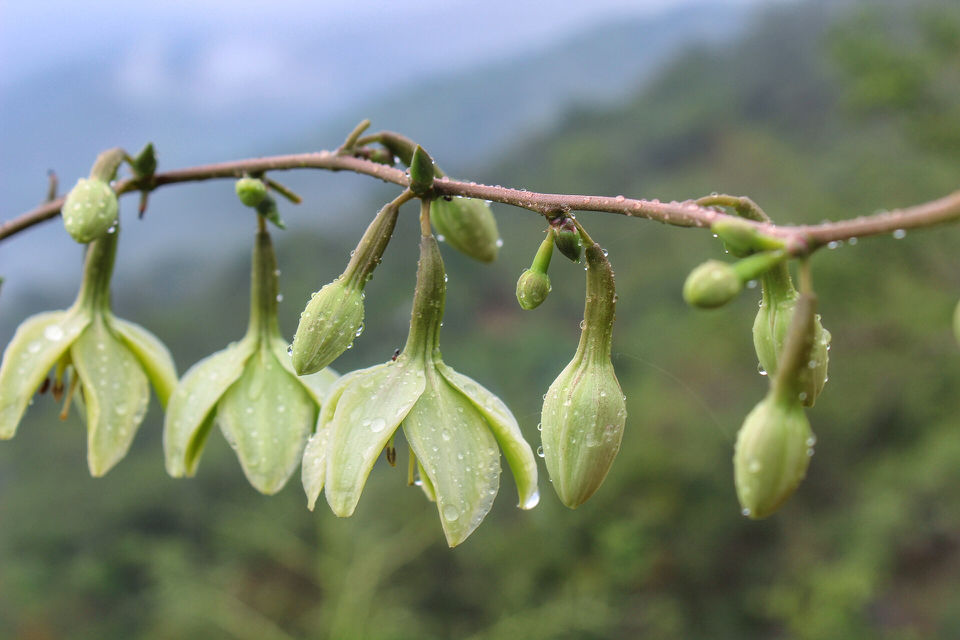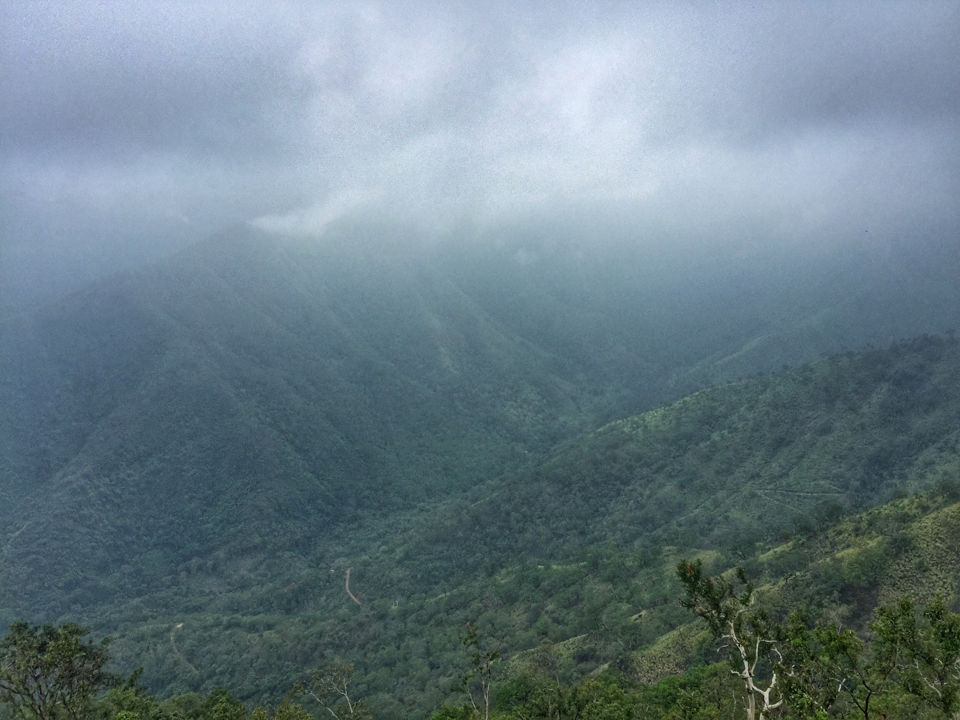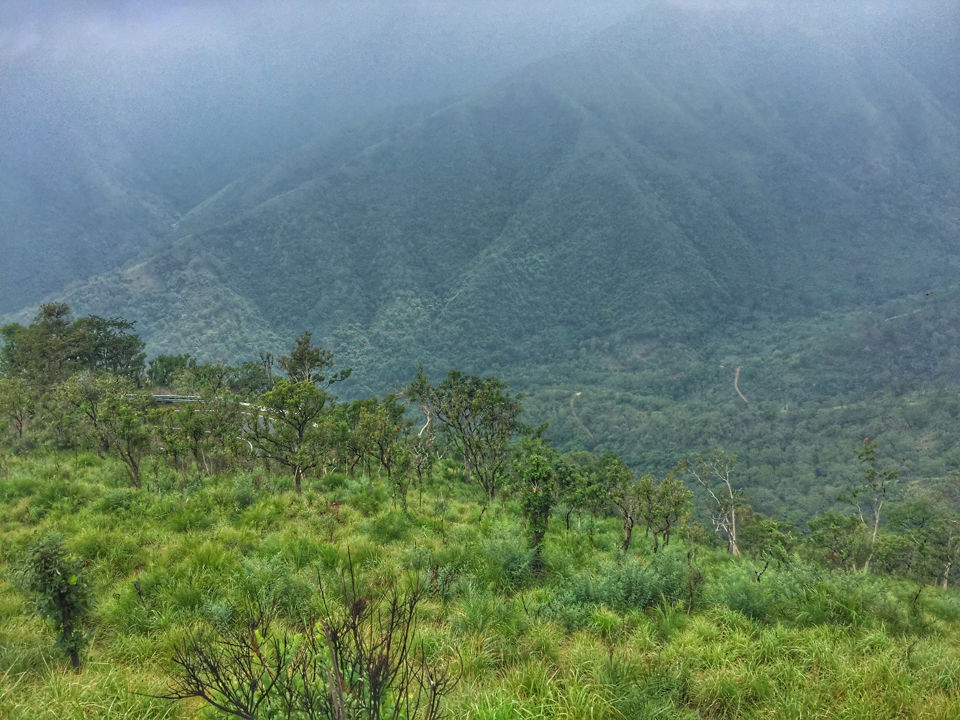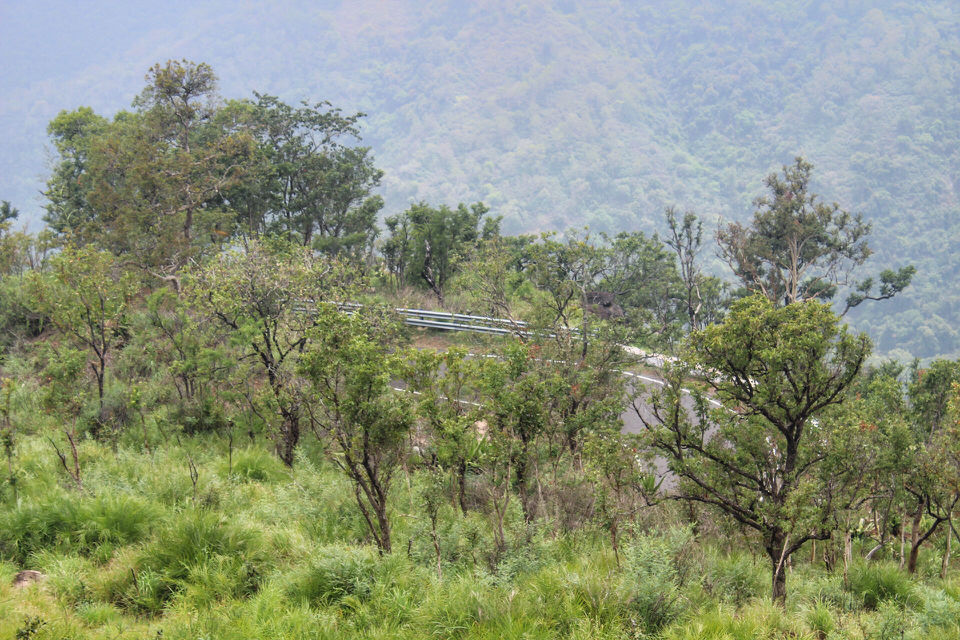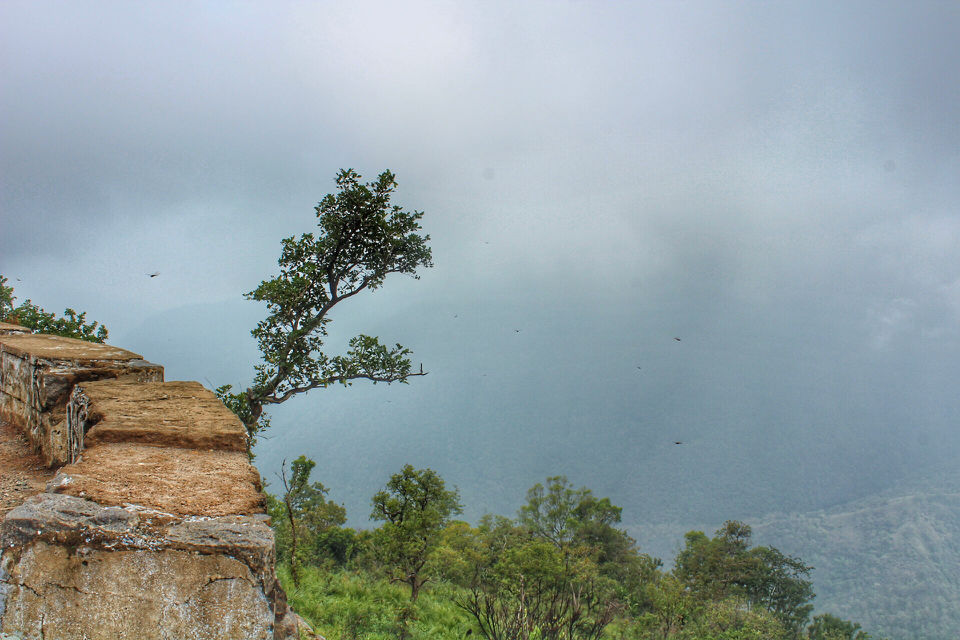 The route will make you love with it and feel that you need to stop every moment to take frame. As its a way difficult to reach for tourists waste dumping is very less.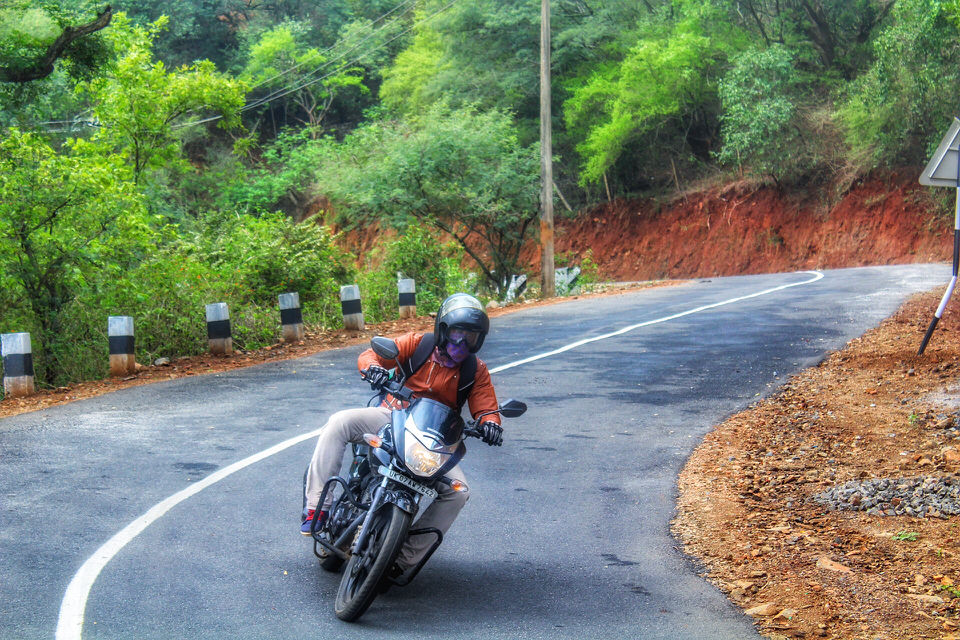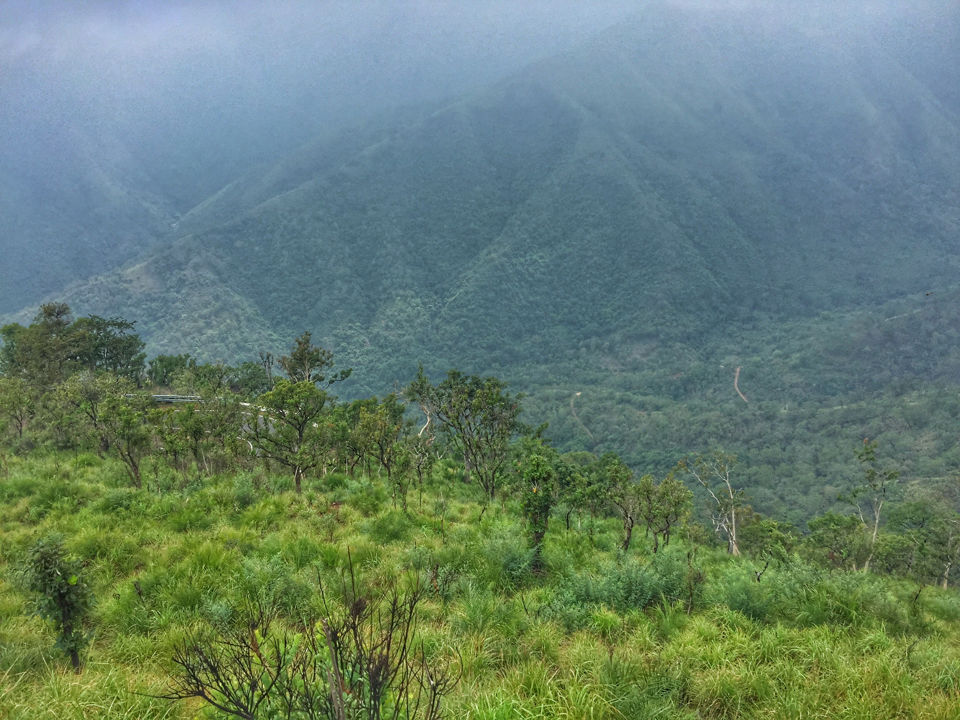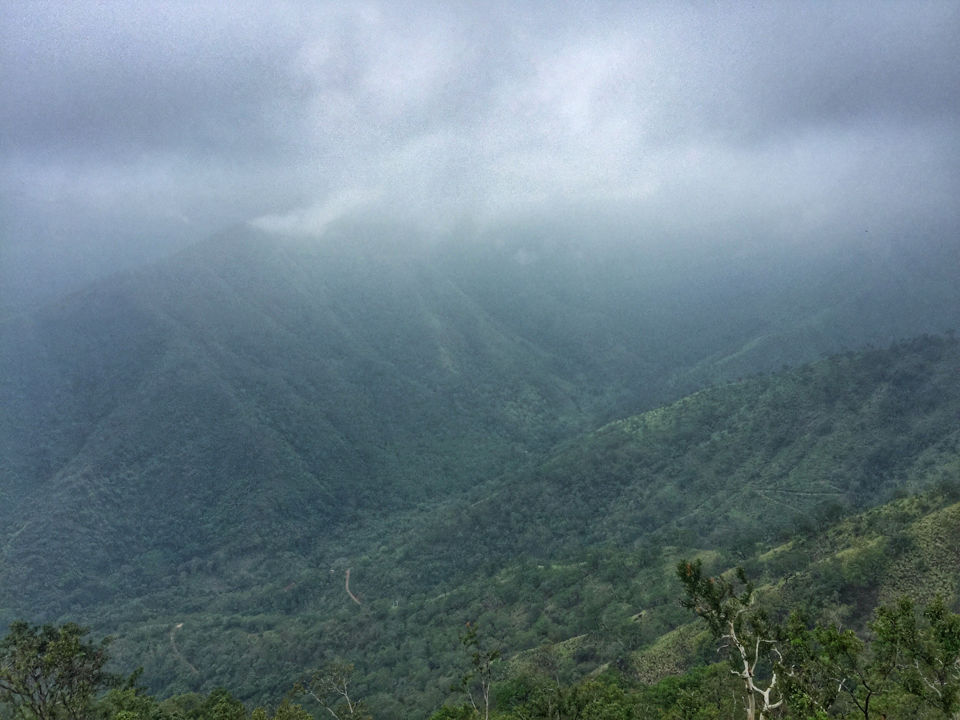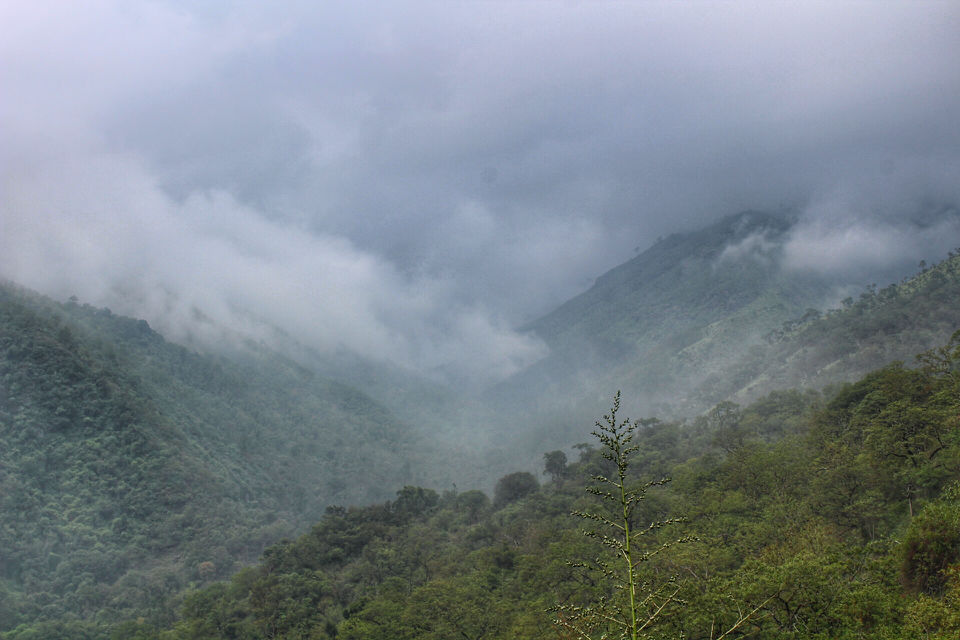 While we reaching Manjoor the amount of mist increased which making it a much more beautiful view. At Manjoor the forest will give way for the plantations. From there the whole route is full of plantations and agricultural lands.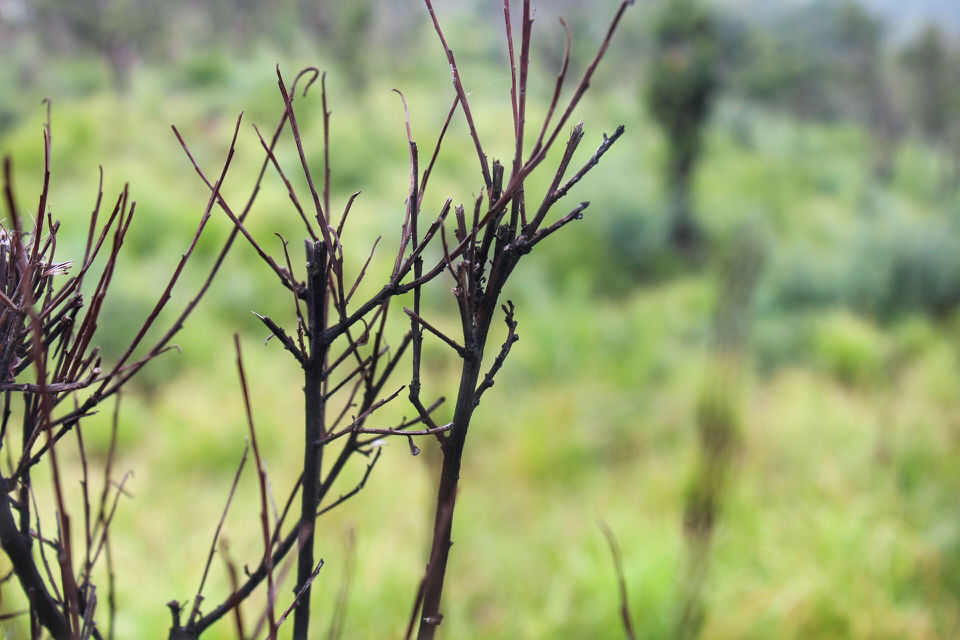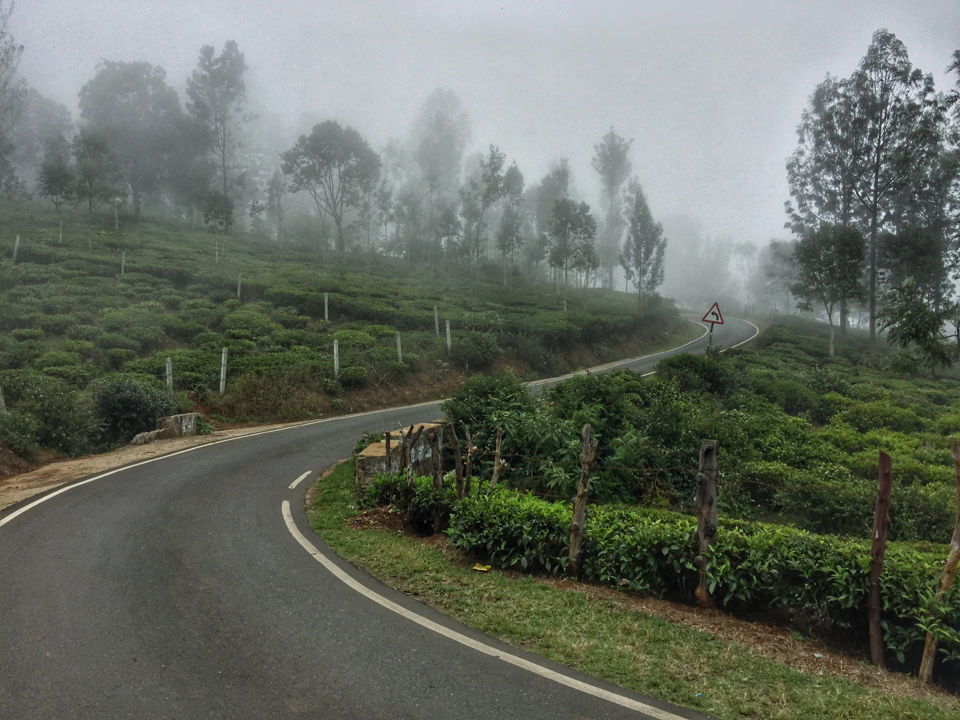 There are again 34 hairpins to Ooty and here the roads are little bit wider. The road will make you feel that you are traveling through a foreign destination by its picturesque views of plantations and the villages in between. The mist and rain came frequently as an icing on the cake.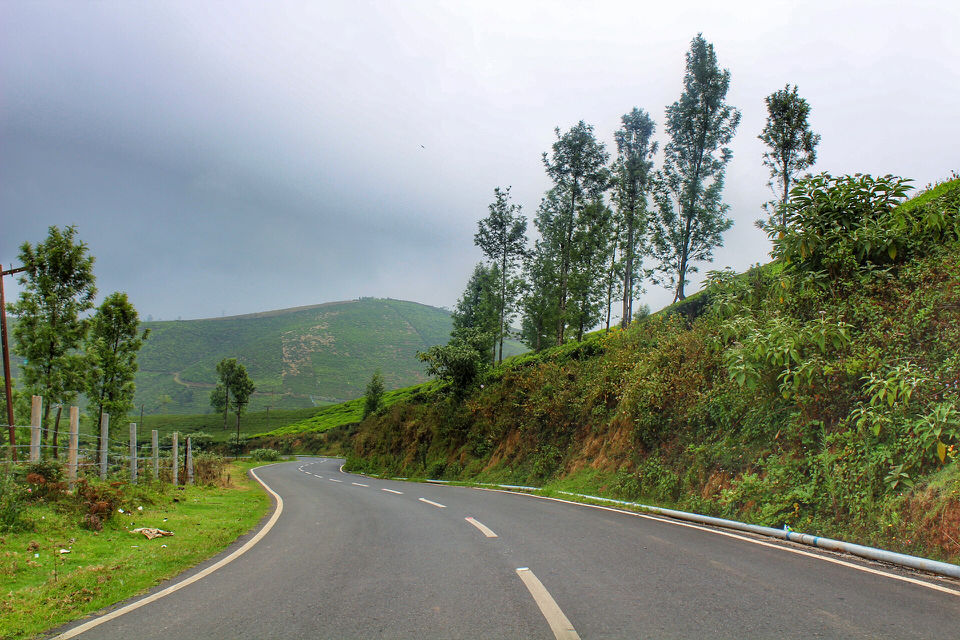 When reaching Ooty the climate changed and chillness gone. The current Ooty is an example on how tourism can destroy the natural blessings.
From here to Masinagudi there are 36 hairpins and the road is very dangerous. Here the greenery is less compared to the earlier segments. We continued journey to Gundlupet via Theppakkad and Bandipura. In this section you are covering both Mudumalai and Bandipura tiger reserves. As its evening time we are able to see a lot of animals on the way. For your information, stopping your vehicle and photography is prohibited here.
We reached Gundlupet by 6 in the evening and after a tea we headed towards Mysuru through the urban rushes. When we reached Mysuru, it was night and as welcome frame and last frame there was Mysuru Palace at its full glory with all the lightings.
PS: Most of the journey is through forest areas and narrow roads, take much care while driving. Upto cars are ok to go through this way. Don't make forest a waste bin, leave the forest for the animals.
Route: Thrissur - Mannarkkad - Attappadi - Thavalam - Mulli - Manjoor - Avalanche - Ooty - Masinagudi - Bandipura - Gundlupet - Mysuru.
Distance: Approx. 350 kilometres and there are 125 risky hairpins to cover.
Time: Approx. 15 hours. Reach early at Mannarkkad so you can cover most beautiful sceneries.