When it comes to beauty of Coimbatore Nilgiri road: the answer is Ooty via Manjoor. The commercially abused route to Ooty from Coimbatore is through Mettupalayam either via Kottagiri or Conoor. The Conoor route is slightly shorter, but heavy in traffic, where as the Kottagairi route has a great chance of being welcomed by Malabar giant Squirrel on a pine tree en-way.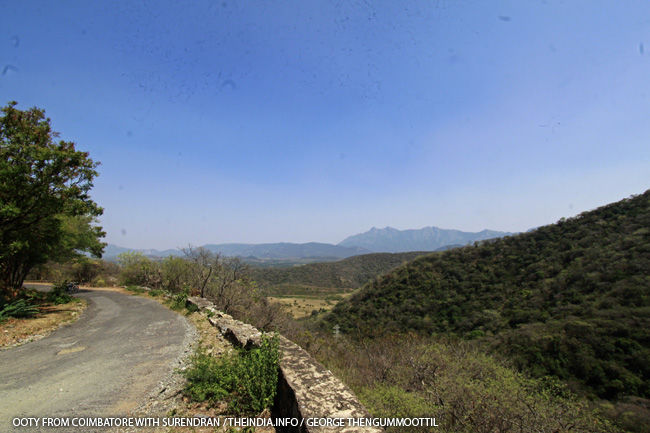 View of Coimbatore Plateau from the Ghat Road, just starting to ascent after Pillur.
This road via Manjoor to Ooty, is the border of Kerala and Tamilnadu, along the fringes of Silent Valley National Park. This narrow road can be very lonely with a couple of vehicles during day time: but night traffic is heavy with mostly elephants.
Trust me, you can see at least 20 to 30 elephants on this route during night.
The primary road Mulli Karamadi Road starts from Karamadai (left from Karamadai Town) a major town between Coimbatore and Mettupalayam. This road can be also reached through village roads from Periyanakampalayam and several other junctions near Coimbatore: beware of getting stuck in the narrow village roads, but beautiful.
After Karamadai, there will be heavy drop traffic: and little more than zero traffic after Pillur. The Pillur water purification plant is also on this route. The ghat road starts after the Pillur water purification plant, with thorny deciduous forests on both sides. A few kilometers after the ghat road is a Tamilnadu forest check post: where u have to pay a little free for vehicular entry.
Beyond this this the road was mostly ours. There were huge hills on both sides. We could also see the Coimbatore plateau behind us as we ascended the ghat road.
After a few uphill and down hills, crossing a couple of tribal hamlets, we reached the Mulli Check post. The road on the left goes to Mulli Town in Attappady, Kerala and the one to the right across the bridge leads to Ooty. There are a couple of check posts here and payment of little currency is required for entry. The amount depends on the vehicle and the number of passengers.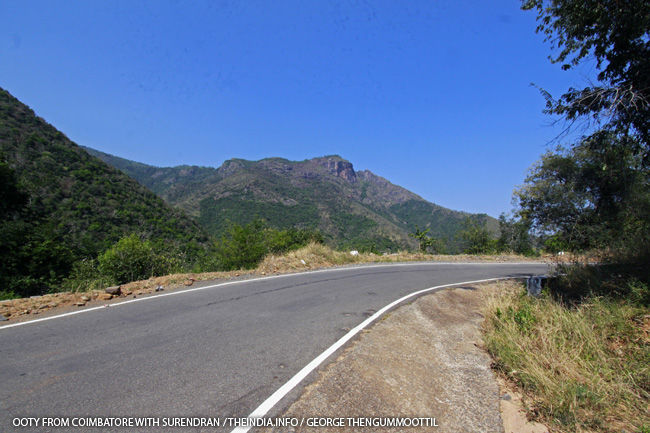 View of Tamilnadu hills just before starting the hairpin bends.
Beyond this point : I say u are lucky if u see a vehicle. Of course there are a few villages on the roadside: they are not well connected to town. There are Tamilnadu Government buses plying on this road (not many though). As u ascent the 47 Hairpin narrow ghat road, u will be presented with wonderful views of the Silent Valley national park in the left and huge hills on the right.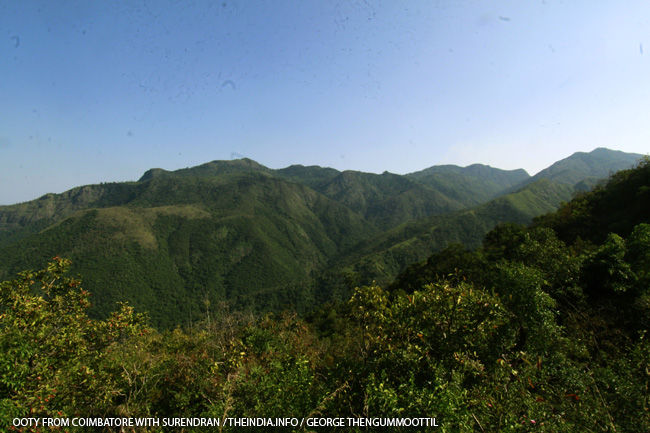 View of Grasslands of Silent Valley national Park from the road.
If u have strong eyes, u can see elephants roaming in the grassland forests on your left. The road is narrow and there are gentle ups and downs in the beginning: but once the hairpin countdown starts: its mostly steep up.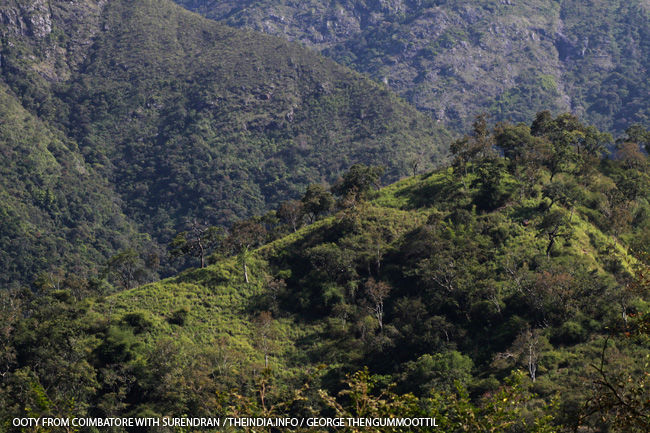 If you are lucky, u can spot out elephants on these hills of Silent Valley National Park
On your way after about 10 kilometers, you will see a temple on your left on the roadside in a village. Its from here the elephant Territory starts. Dozens of elephants roam along this road at night. During day, the remains of dung and shattered vegetation is a good proof to this.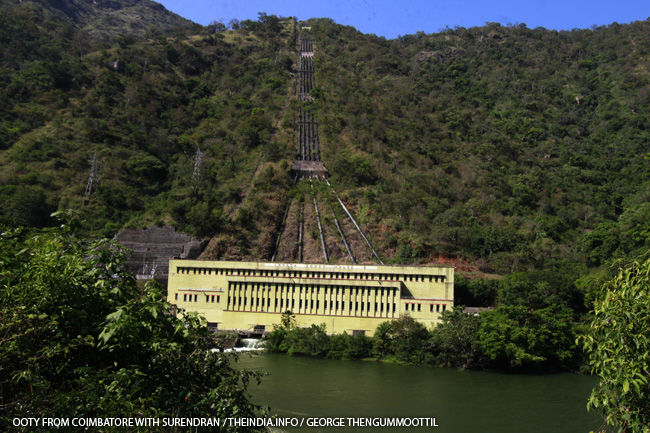 Powerhouse and pen-stock pipes of Kunda Hydro Electric Project.
You can also see tunnels and hydro electric power station of Kunda Project on your right. A permission obtained from the Department can be used to visit the project.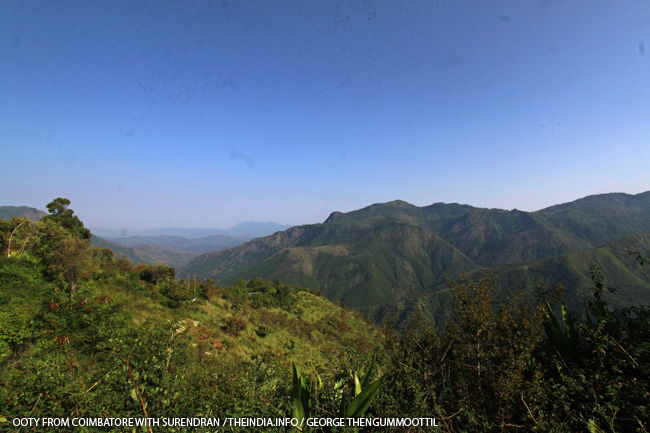 View of Silent Valley National Park Hills from the Plantation villages near Manjoor.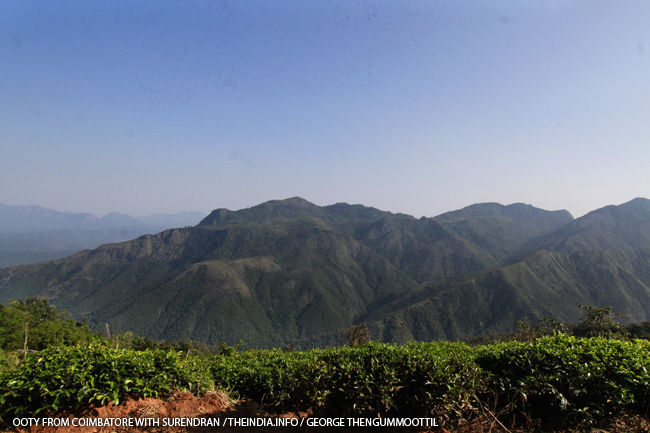 View of Silent Valley National Park Hills from the Plantation villages near Manjoor.
After ascending the 47 hairpin bends, we reach the tea estates. and within a few kilometers we reach Manjoor Town. Manjoor town is a basic town and everything u need for daily life is available. There is no petrol bunk and it has to be obtained form black market.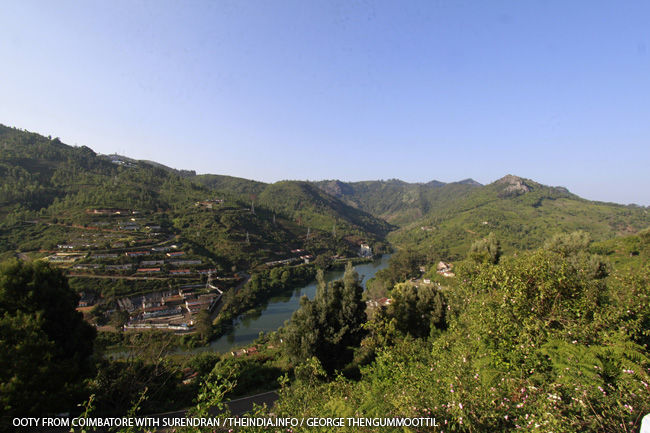 The kilkunda and backwater of Kunda 1 Power Project seen from Manjoor.
You can actually bypass the check post formality if you come from Manjoor to Karamadai.
This post was originally published on Theindia.info.
Frequent Searches Leading To This Page:-
places to visit in ooty at night, ooty sightseeing government bus, nilgiri mountain railway ooty tourist places, top 10 places in ooty, places to explore in ooty, ooty tourist point