And the preparation starts. But this was not some college exam which could be passed by burning the one-time midnight oil. But...
"Bhai, I want to go on a solo trip to Pondicherry". And being a cool and protective brother, he was like the 'Amrish Puri' of DDLJ that- "ja Misha! jee le apni zindagi" (Go Girl! Live your dreams). In return, he wanted a full itinerary of my trip which was the first time in my life which I could say I organised a whole event by myself and it was fun.
The next thing was-
pepper spray- check
portable charger- check
swiss knife- check
print out of bus ticket- check
Important phone number list- check
Lighter- check (which I don't know why I kept)
PS- I also added Sun Screen in this list after trip. Very important thing!
A number of blogs were read, people were consulted to make this girl inside me prepared for upcoming circumstances- the girl who was not even allowed to board the bus from Faridabad to Kurukshetra for college alone.
And the day came. With butterflies in my stomach, pride on my face and fear in a corner, I made my first steps.
But the beginning became exciting when I was not able to contact my bus driver for 1 hour. Sitting on a highway at midnight with the cool breeze flowing, still confident and excited that nothing wrong could ever happen, I was listening to some fine music. But maybe the luck was on the opposite side this time -My bus was stopped and I finally reached the bus with people in the bus growling at the bus driver and me grinning at their faces. FACEPALM (Maybe that's a wrong word to use, I am really thankful to all of them :p)
The next 2 days were all about exploring myself and the city!
DAY 1
Took a scooty, had a non-veg croissant at Baker's Street; headed to Auroville. I had always driven on the polluted roads of my city with my father sitting at the back, but now I was driving at 40-60km/hr at an awesome highway and then through a village- with green on both sides, clouds int the sky and not even a single vehicle on road. And I founded my first Love- driving :D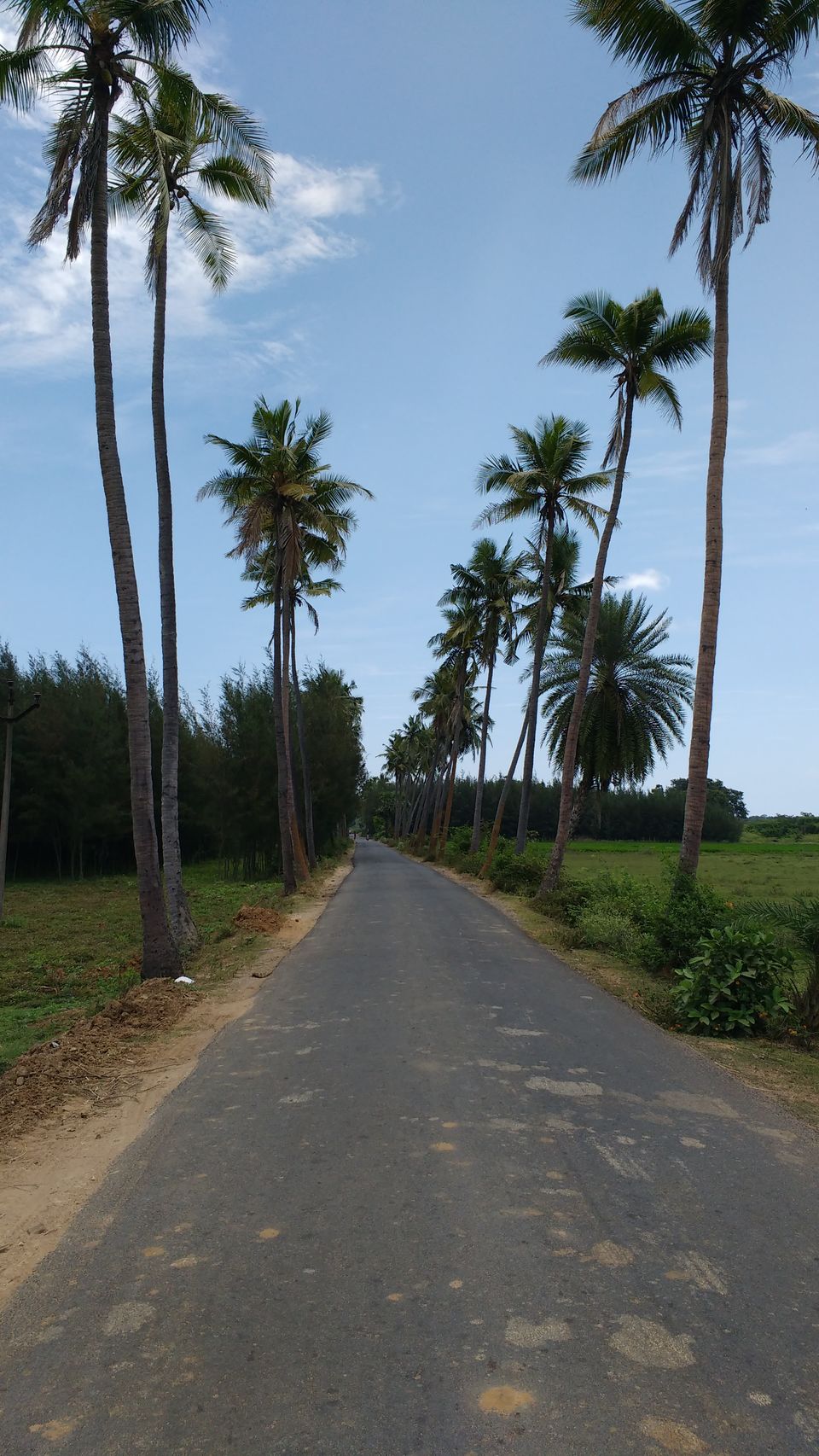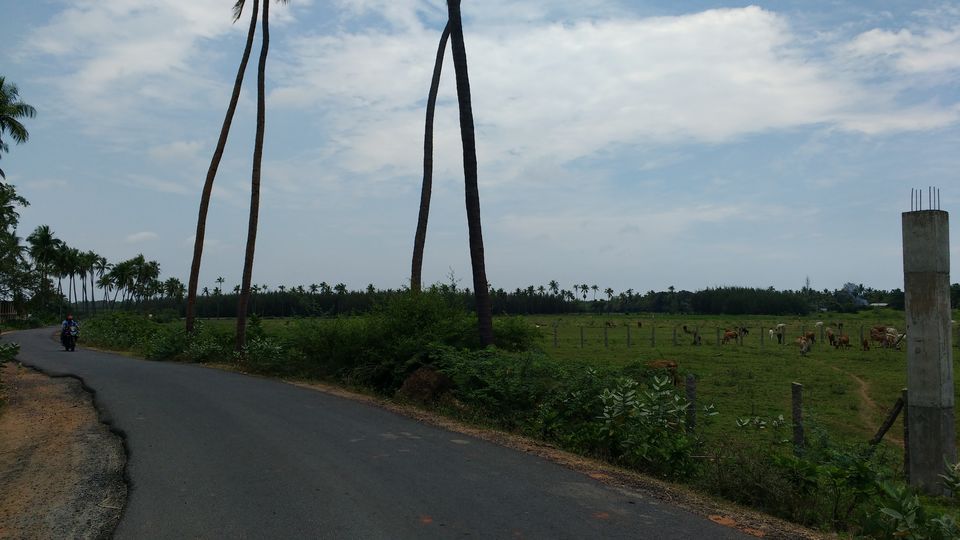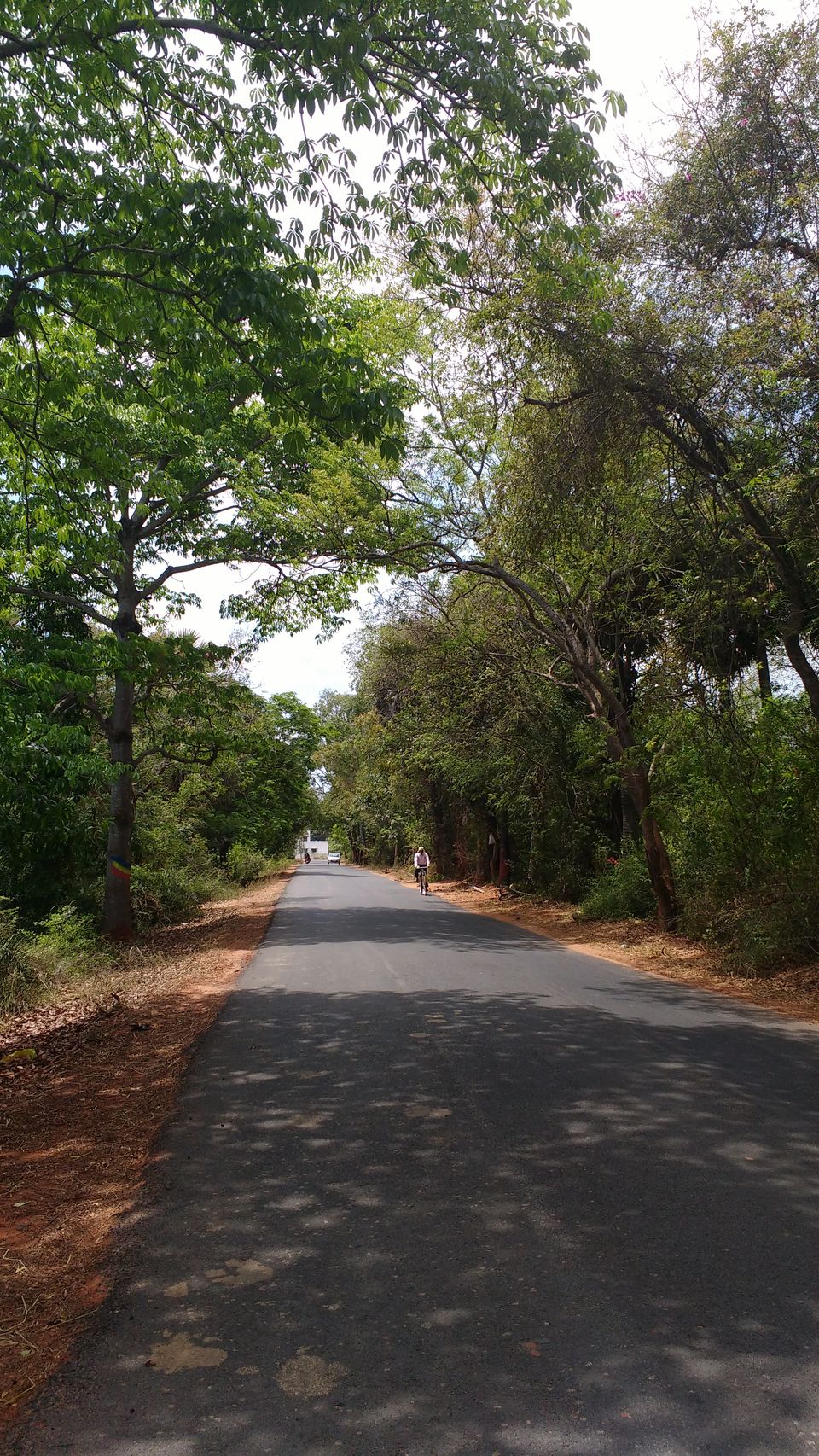 The Roads Not Taken
Booked for the next day meditation at Maitri mandir; read about Aurobindo and Mother at the Auroville Visitor Centre there, which was kind of a spiritual opening for me and made me more excited for the next day. I never got time to think about the job I was doing, my past or my future. It was like I was not even talking to myself for some time there and just reading or walking aimlessly.
Then I continued with life in Pondi- Google Maps and Zomato were of great help. Every now and then I had to stop my scooty to look for maps and then would click a photo of surroundings.
Went to Paradise beach through a ferry, though crowded but a piece of nature's beauty. I found a place of my own where people were restricted (with the help of guard there) and the rest can only be experienced!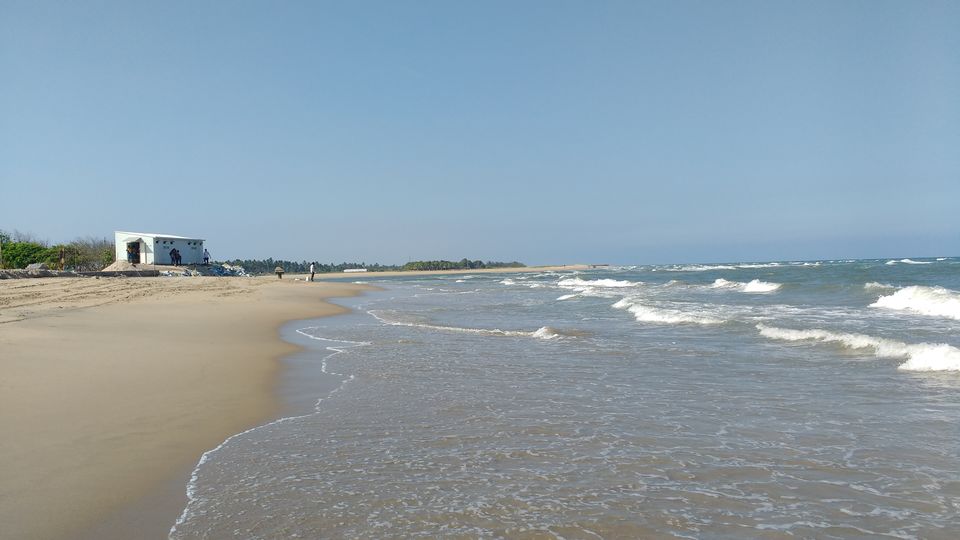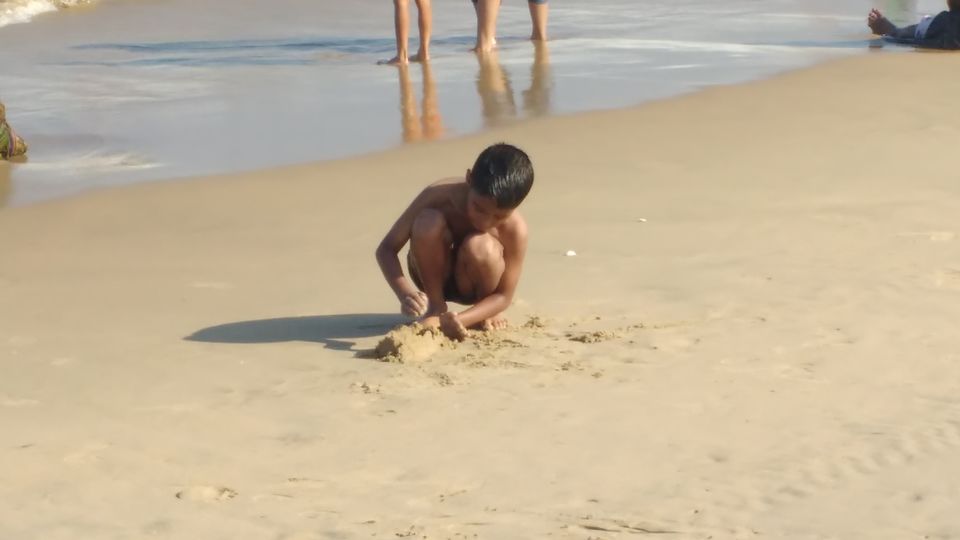 Night was a dinner of crabs at Le Club with fine dining, music and walk at Promenade beach. Again crowded, but it was not difficult to find a peaceful place where I could I only see the sea and the black rocks and could only hear water splashing. The time stood still for me.
DAY2
The day I could mostly express through pics. Sunrise, my travel through woods, meditation at Maitri Mandir and the food were the ultimatum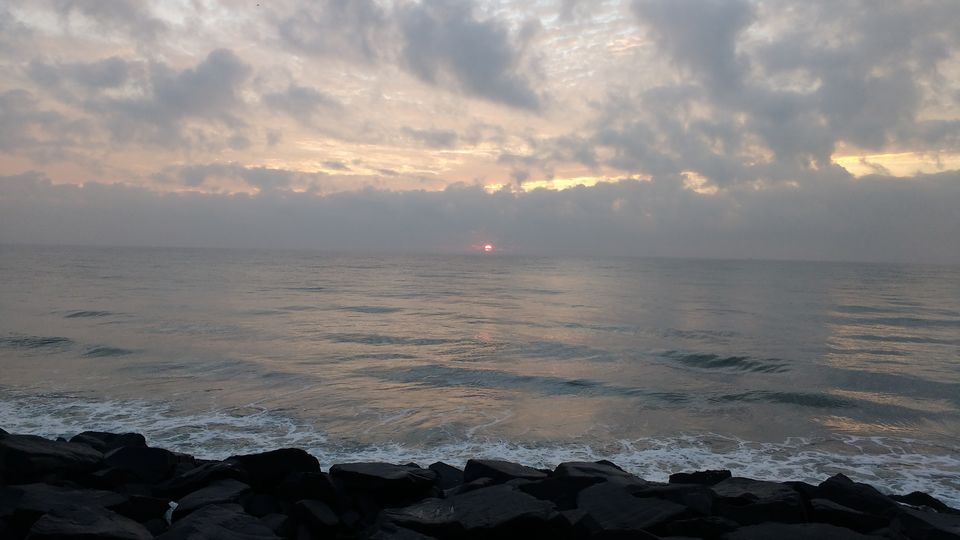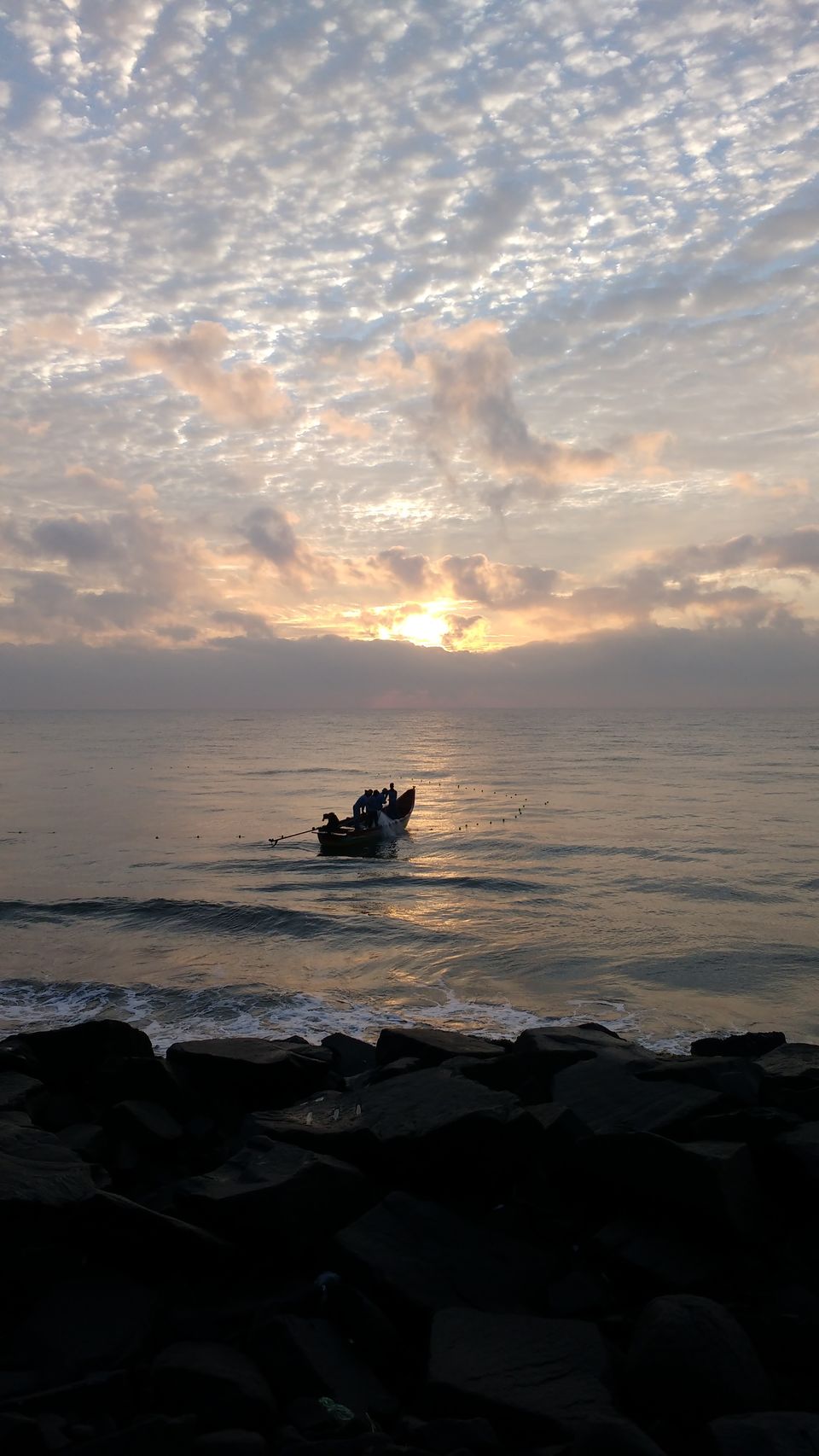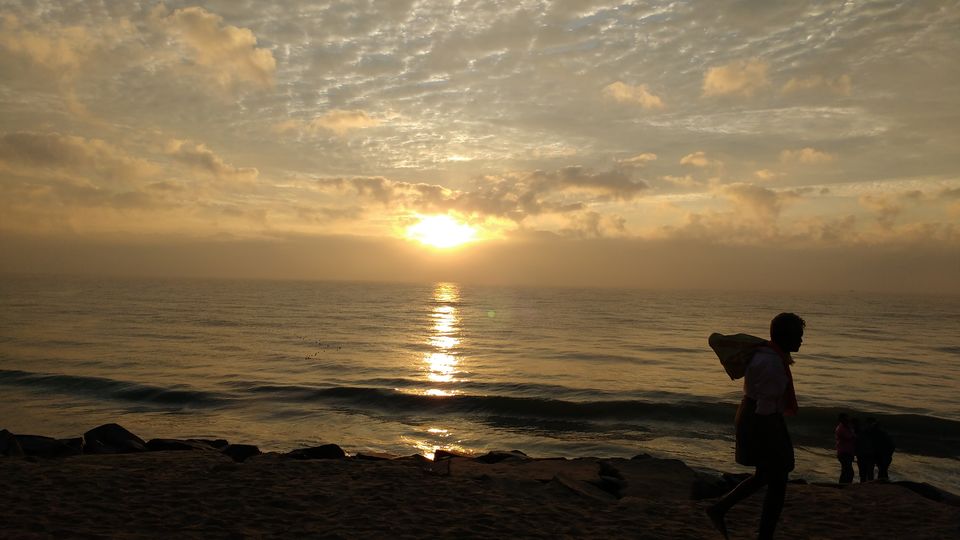 The Flow Of Sunrise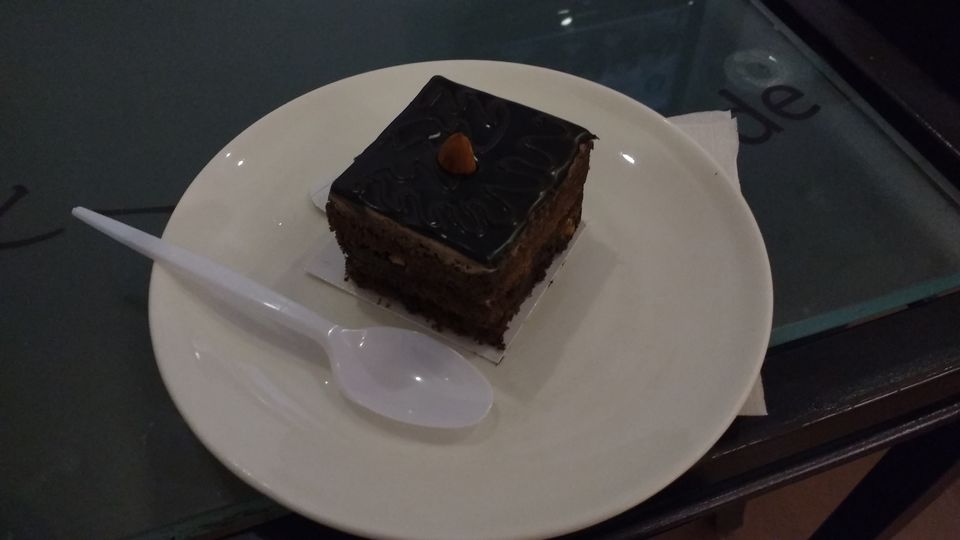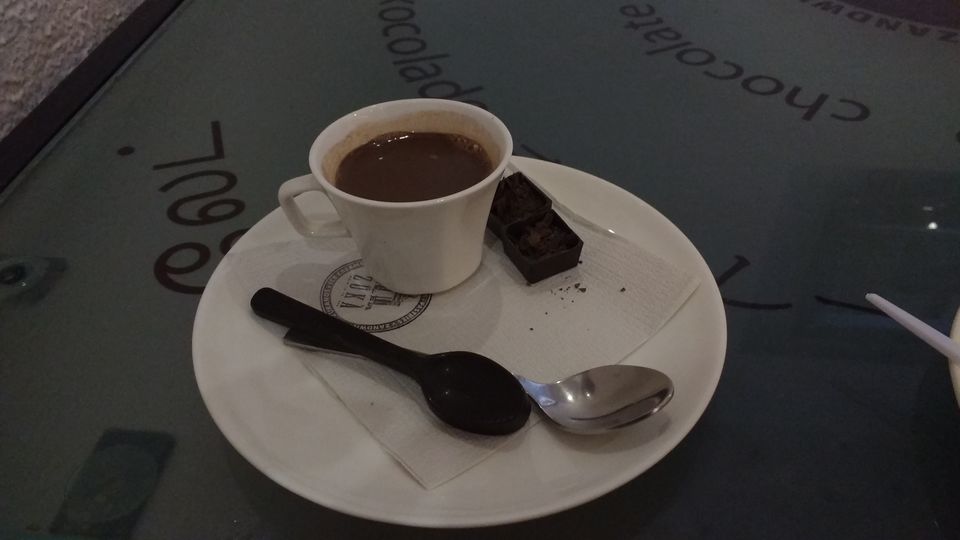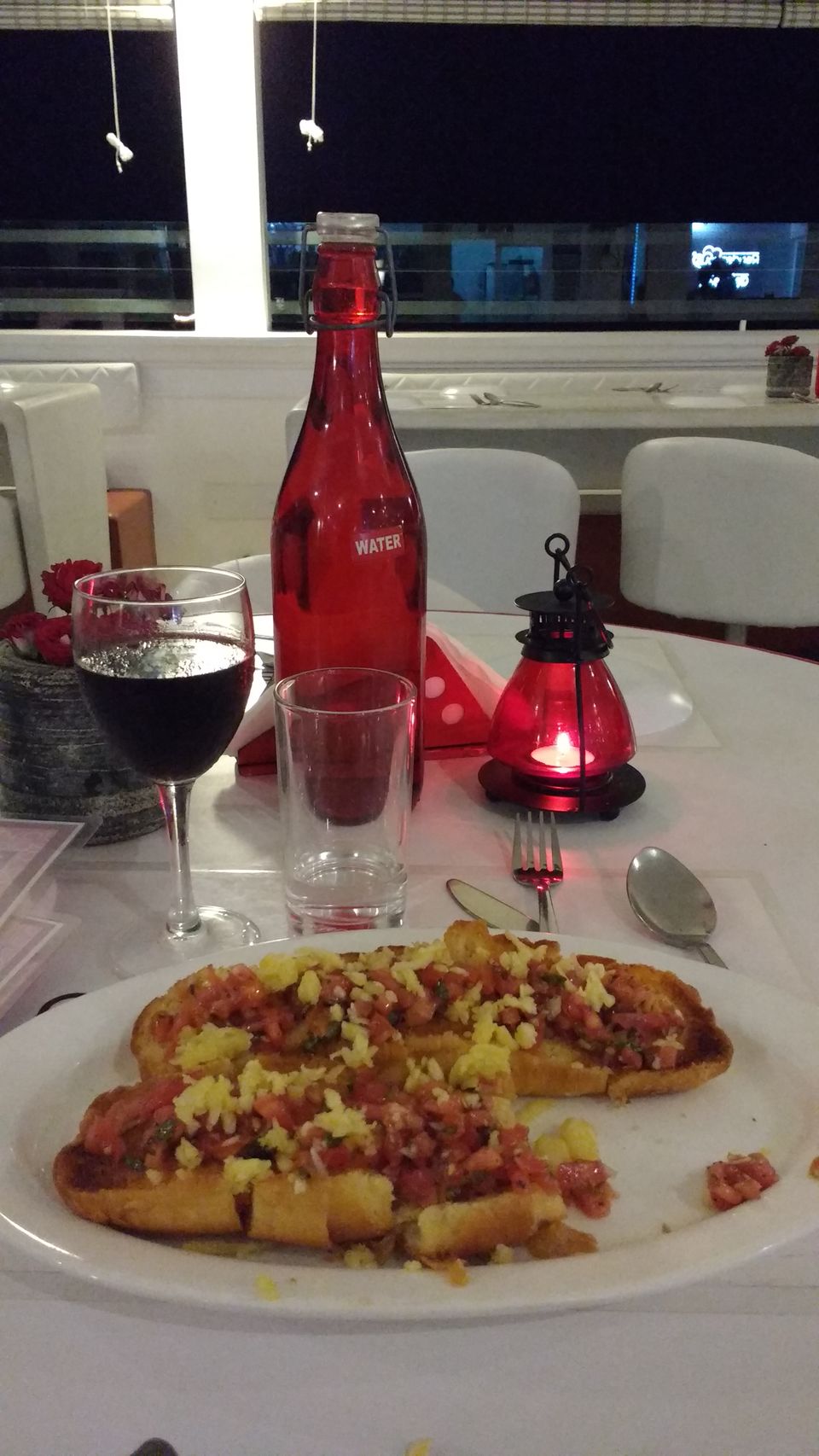 Solo Eating (Difficult for me to complete at once)
Maitri Mandir is a must visit for anybody and I could not even express my desire to go back there and stay and experience the life of volunteers there where people live like they work 24x7, where they meditate like they pray and where there is no religion but humanity.
Tired and satisfied, I strolled through the city in the evening before catching the bus. Churches and local streets were explored.
This all ended with me becoming a different kind of person- one who talks, one who now thinks less of others and one who eats slowly :p
I had never thought that these 2 days would become the best 2 days of my life- time spent with myself. But I want more experiences like this in my life.
I want to Explore. I want to live. I want to listen. I want to observe. I want to drive. I want to eat. I want to talk.
MORE IS YET TO COME!!