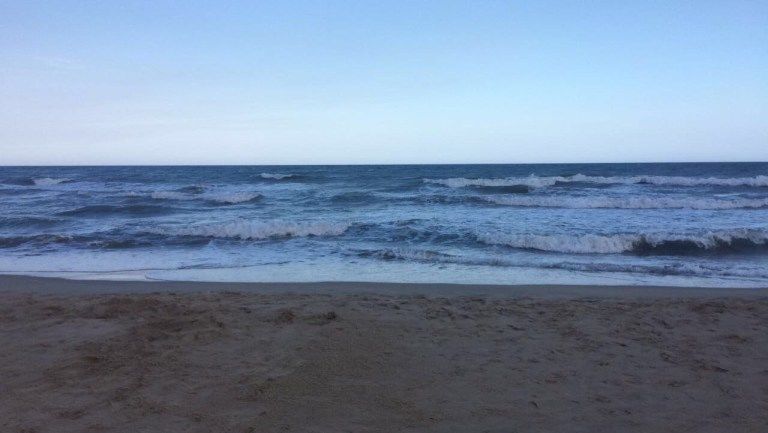 Pondicherry is one of the most popular destinations in South India. It is famous for it's beautiful beaches and french style avenues.
How to Reach?
It is located at a distance of about 160 kilometers from Chennai. There are daily bus and train services from several main stops from Chennai. It is also connected by train to other major cities like Delhi, Kolkata, Mumbai and Bangalore.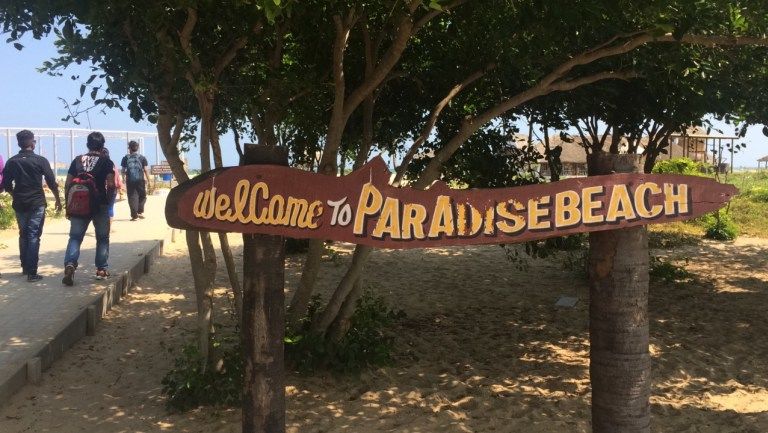 Stretching for 1.2 kilometers, this beach is the pride of Pondicherry. It is also known as Promenade beach, Pondicherry beach and the main beach.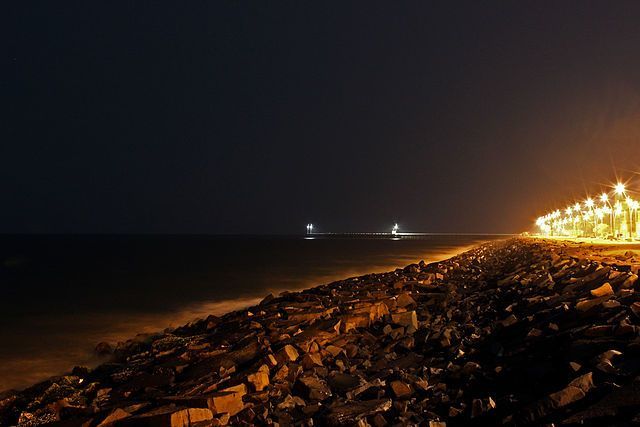 Peaceful, Unspoiled and stunningly beautiful. Located at a distance of 8 kilometers from Pondi town, it's one of the most spectacular white sand beaches I've ever seen.
The most amazing thing about this beach is that it has sea on one side and backwaters on the other side.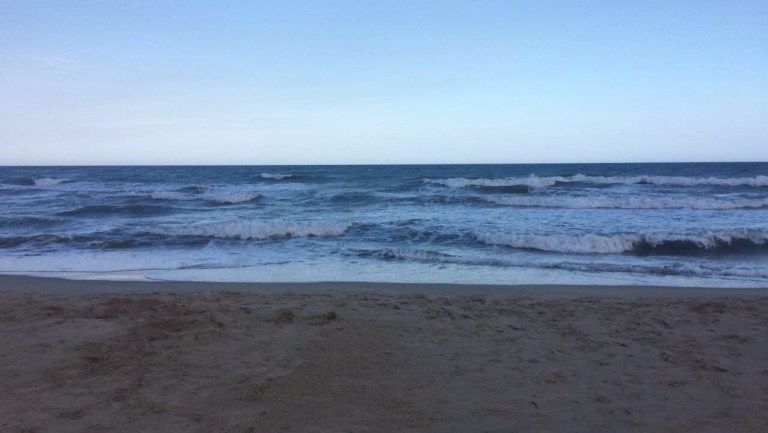 We reached here by boat. The beach is kept very clean. It is a perfect beach dive in and take a swim. There are proper washrooms and changing rooms. Changing rooms are provided with showers.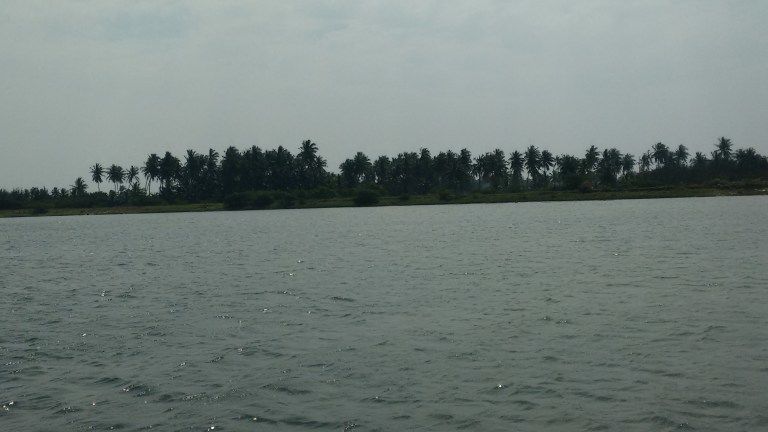 There are also a few food and drinks shacks for refreshment.
We reached here by 7:30 p.m. This beach is similar to the Marine drive in Mumbai. It is a perfect place to have a peaceful evening. Local Street food is also available here.
There are other attractions near the beach like the Mahatma Gandhi Statue, War memorial, etc.
The Sri Aurobindo Ashram, located on rue de la Marine, is one of the most important ashrams in India.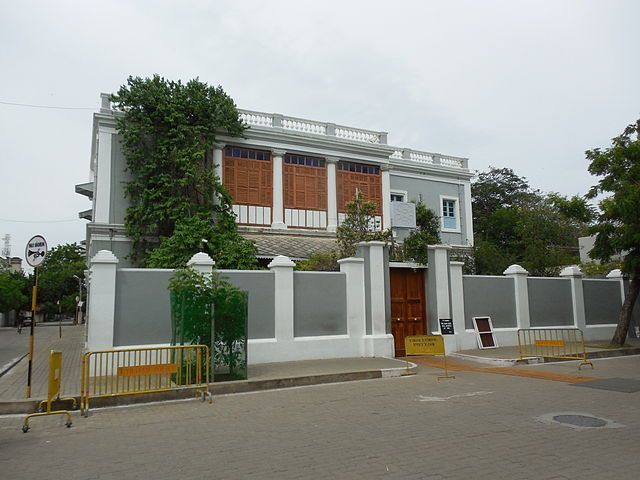 Auroville is an experimental township located 10 kilometers north of Pondi town.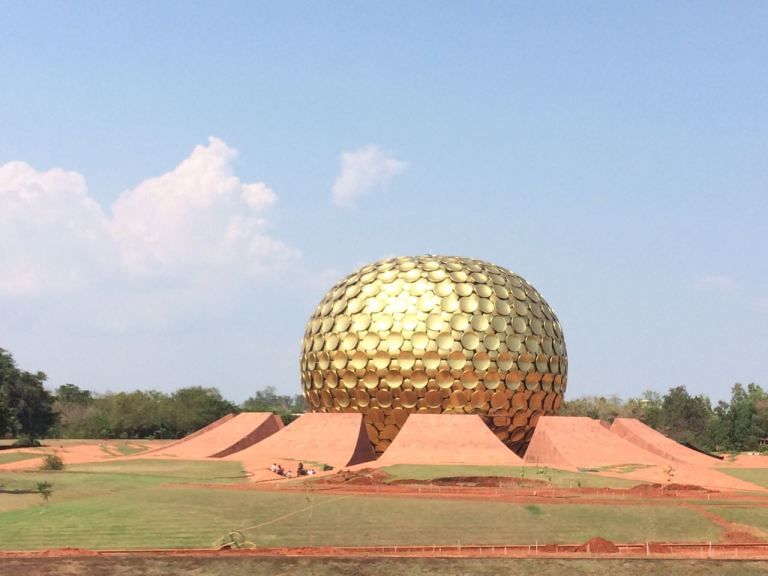 Cafe des Arts is a house turned very creatively into a lovely cafe. It serves authentic french cuisine. We went here for breakfast.
This is my favorite. It serves the best wood fired pizza. They serve pizzas in four sizes: Regular, Medium, Party and Large.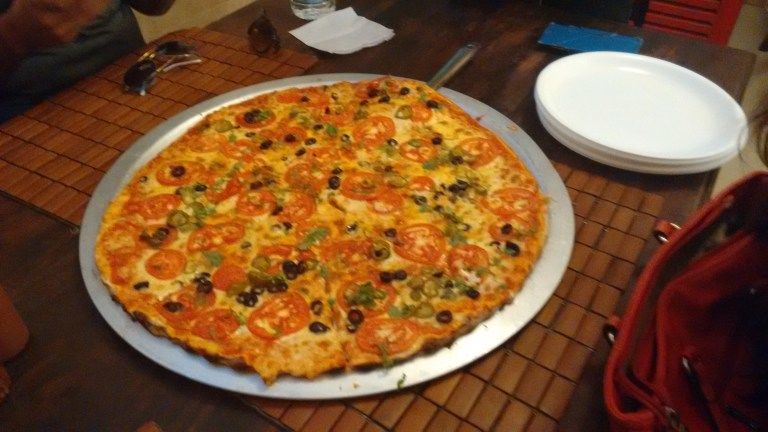 Next day, after having breakfast we went to this peaceful ashram. The ashram is spotless clean and quiet.
It was founded by the renowned freedom fighter and spiritual philosopher Sri Aurobindo. It is located near the Promenade beach. This ashram is very quiet and peaceful.
The concept of Auroville is an ideal township devoted to an experiment in human unity.
After relaxing at Aurbindo Ashram, we visited here. It's a beautiful place. There were many boutiques which sold handmade stuffs. After some shopping, we went to the Maitri Mandir. However, it's not allowed to go inside the Maitri Mandir. To reach the Maitri Mandir viewing point, passes are required. A shaded 10-12 minute walk leads from the Visitors' Centre to the Viewing Point. A free electric shuttle service is available for those who may find it difficult to walk the approx. 1 kilometer distance each way. Free bus service is available for the return journey from the Viewing Point to the Visitors Centre for all those who wish to avail of it.
Best Places to Eat
It's a perfect place for breakfast.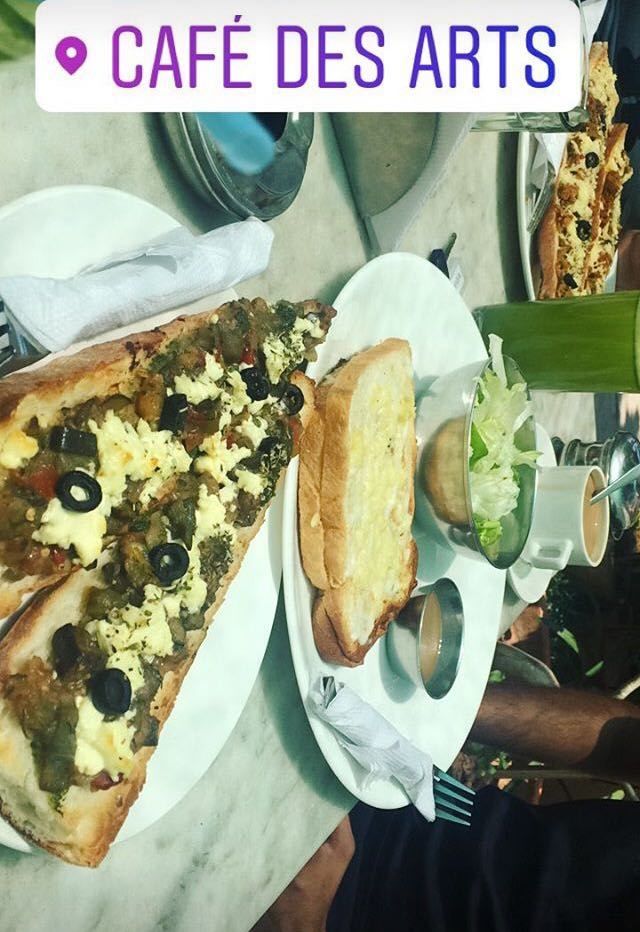 The size of the large pizza is actually very large. It can easily serve up to 4 people.
Note: This itinerary is for 2 days only. If you have more time, you can checkout other places also.
Frequent searches leading to this page:-