I have always regretted not being a musician , however that has not deterred my love for music. In fact, I have just followed my heart when it comes to music. Be it in my own city , or while i am travelling , music definitely completes the experience !
So here goes a blog dedicated to music discoveries from my travels. Some I recorded myself and some are collected from Youtube for better quality along with my photographs.
Abu Dhabi , UAE
The Grand Mosque in Abu Dhabi also known as Sheik Zayed Mosque , is a treat to the eyes. Made of white marble with a capacity to accommodate 40K worshipers at one go , it's one of the largest Mosques in the world and as you walk around , soon you realize that it's not the visuals alone that is tugging at the heart , its the sounds of the place too. Midst of hundreds of visitors and tourists you still feel peace. Being from India , daily Azans from Mosques are not new to me , however I had never heard such a melodious one. If your are visiting UAE , make sure you visit the Grand Mosque and fill your heart with the Azan. Music always transcends language, and not knowing Arabic , only adds to the wonder, the call to the prayer , to me still sounds like a call to love for humanity ! Arabic music is one of my favorites now.
Ladakh, Kashmir India
A place where my love for the Himalayas started in 2015 . This region is dotted with Buddhist Monasteries and the chants of " Om Mani Padme Hum " makes for a common background score for the region. A Buddhist follower or not , sitting at a a monastery thousands of feet above sea level , listening to "Om mani padme hum" indeed is an out of the world experience. Though what I got hooked to, is a local version of this chant , a very popular drive music for the local cabs. Long drive through Ladakh with this track playing in the background is highly recommended. Upon my return from Ladakh , I had continued the regime of listening to the chants on youtube daily , and still do from time to time. It never fails to transport me back to this land of high passes and mountain deserts.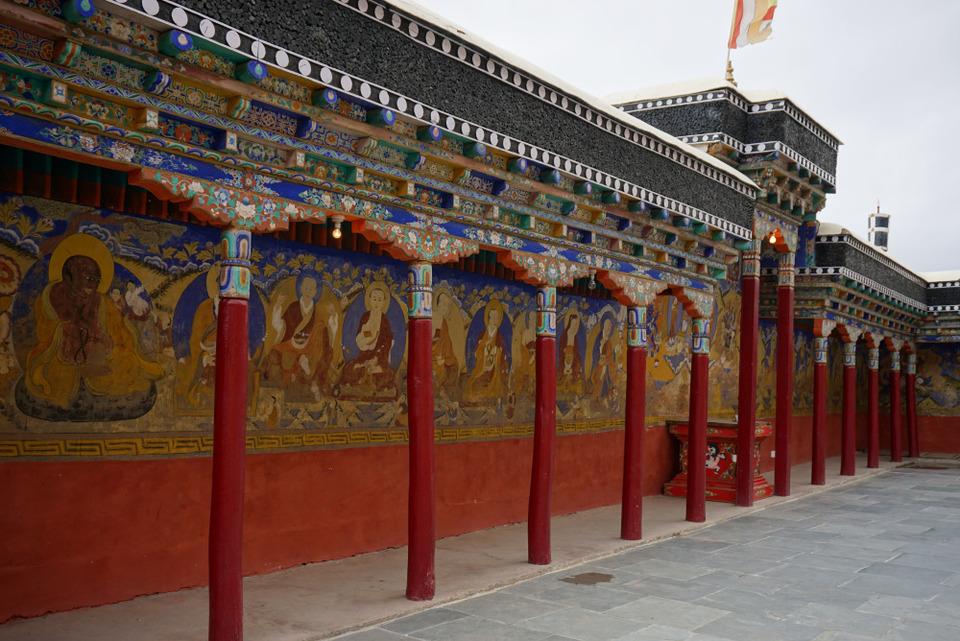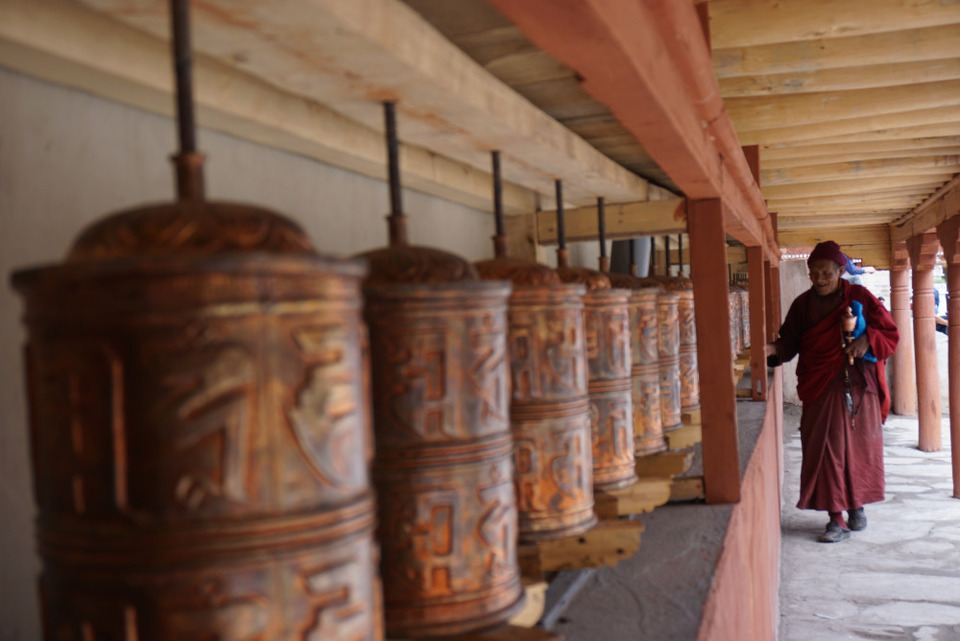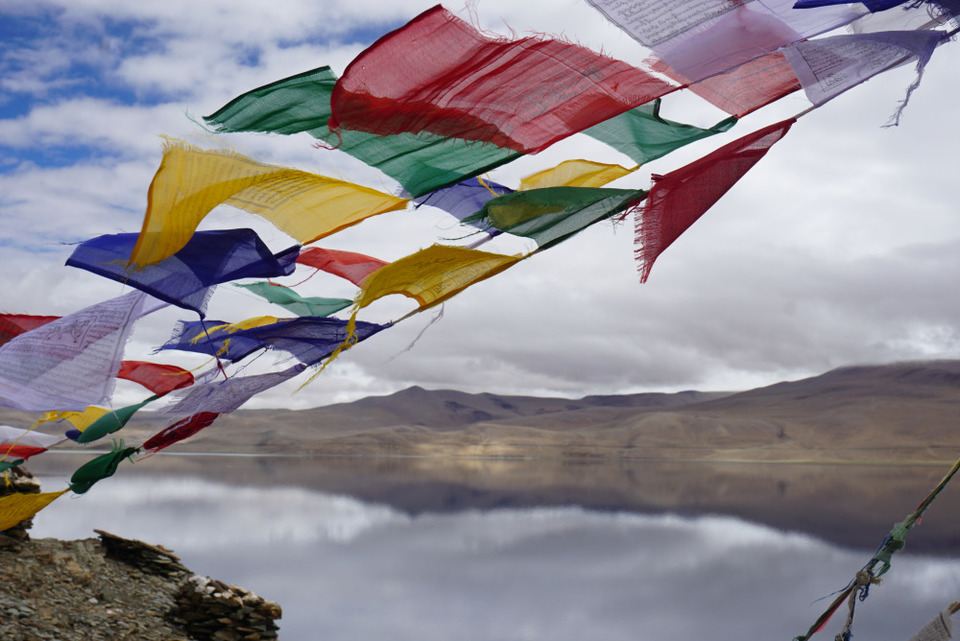 Tel Aviv , Israel
While I was there just for a day to attend a Bathseva Dance performance, I did get a short opportunity to witness the sunset on the TelAviv Beach. And totally taken by surprise by the welcoming new age , i am guessing Techno music wafting out as I approached the sea. Basking in its truest form , I found these two guys , using recycled materials and playing this beautiful piece , which was the perfect background score for the equally beautiful sunset. The upside down monkey umbrella added to the setting. Take a look and listen. If you meet them on your journey to TelAviv , do say a hello from me and pass on my thanks for creating a beautiful evening for me.
Chopta,Uttarakhand,India
After a hike to the Chandrashila Peak the previous day we were on our way back Ukhimath to catch a bus to Rishikesh. The shared sumo ride gave me a chance to capture this lovely Garhwali music which keeps the locals company. The sweet rhythm kept us warm as we would our way down among this picturesque Garhwal Himalayan setting.
Also Read - https://chandrashilablog.wordpress.com/2017/10/21/my-first-back-packing-trip-pilgrimage-to-chandrashila-peak/
Jerusalem, Israel
Israel, in my experience is "The" place for street music. During my stay in Jerusalem on Jaffa street I came across many street performers, however these two really stood out for me. Even after a long day, starting with Dead Sea to crossing the border from Jordan to Isarel over road, they had me transfixed with their music. Beautiful Hebrew track with violin, bang in the middle of the Jaffa St and Ben-Yehuda St crossing , right opposite to Jerusalem Hostel. Again , the language was unknown to me however the I had no trouble connecting with the music. If you are reading this while in Jerusalem , do look them up and if you have more stories about them , do mention it in the comments .
As I continue with my travels , with a beat in my heart and with hope to gather more "sounds of the places" , here's a little prayer. I am thankful to all those who can create music and make this world a better place- May your tribe grow & prosper.
About Me!
"Why do you go away? So that you can come back. So that you can see the place you came from with new eyes and extra colors. And the people there see you differently, too. Coming back to where you started is not the same as never leaving." ― Terry Pratchett, A Hat Full of Sky In today's world of digital nomads, solo traveller, travel bloggers... I am just a girl next door who is may be none of the above. There is a rise is in being judged all the time about how you travel.. It's pretty Competitive. I travel, because my heart wants me to travel. #mytravelmyway.. Am open to all ideas, I still have to do a regular job, a corporate job where I spend 10hrs a day.. And no it's not that easy to quit your job. :) I get it.. But I still try to find ways to wander, I don't look down upon you if your travel trick is different from mine. I love photography so you will find some in my Posts, I also dabble in poetry and random thoughts ..Call me a travel blogger..call me a life blogger (if there is any such thing).. Hope to hear from you soon... View all posts by Chandrashila