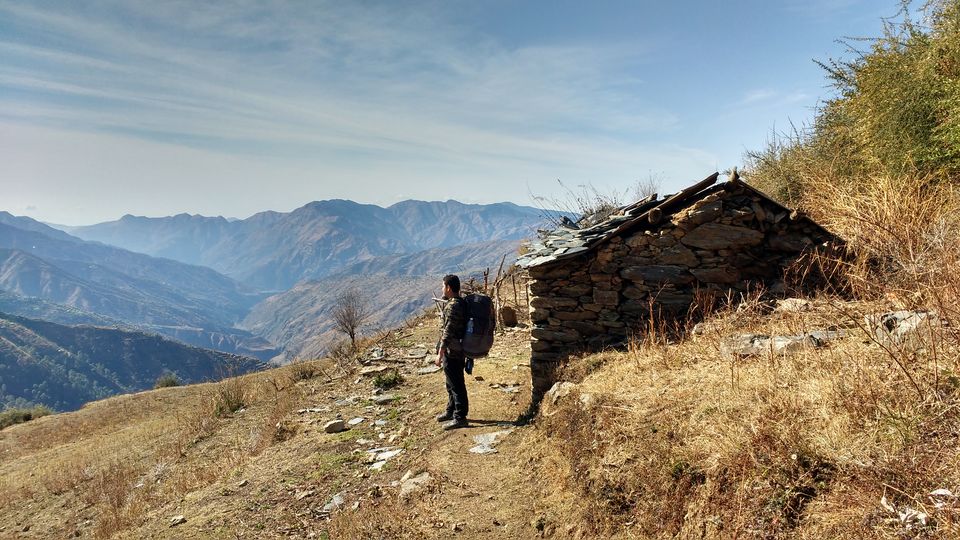 The Nag Tibba or The Serpent's Peak lies in the Garhwal Hills of Uttarakhand. Located at an elevation of 3022 meters / 9915ft. It has been a perfect stop for the trekkers to surmount.
It's a pretty easy trek which starts from a small village called Panthwari and ends at the 'Tibba' or the top or as the locals call it 'Jhandi'. If you have two days in hand and you want something naive, then add this to your travel list.
How to Reach the starting point of the trek?
There are two options. First, you can take a Bus from Kashmiri Gate - New Delhi to Dehradun or Mussourie. Second, take a night train from New Delhi to Dehradun. I find the latter one more comfortable.
You can book buses from New Delhi to Dehradun/Mussoorie from any of these websites:
(a) https://utconline.uk.gov.in [This website is for the government buses. I would suggest you take a Volvo or an AC Bus for this journey. These buses adhere to their schedule.]
(c) https://paytm.com/bus-tickets (Would not recommend)
Day 2
From the Dehradun railway station, I took an autorickshaw to the Local Bus Stand. Hoping to get a direct Bus to Panthwari. But I was unable to find one. Someone suggested me to take the ride till Nain Bagh. It was almost a 2 hours journey from Dehradun to Nain Bagh, I was famished by then. So, I had some parathas and a cup of coffee at the Dev Bhumi Restaurant, Nain Bagh.
After waiting for half-an-hour or so. I got a Jeep to Panthwari. The ride was rough but worth it as I got the view of the fine green step farmed lands and beautiful hills all through the way.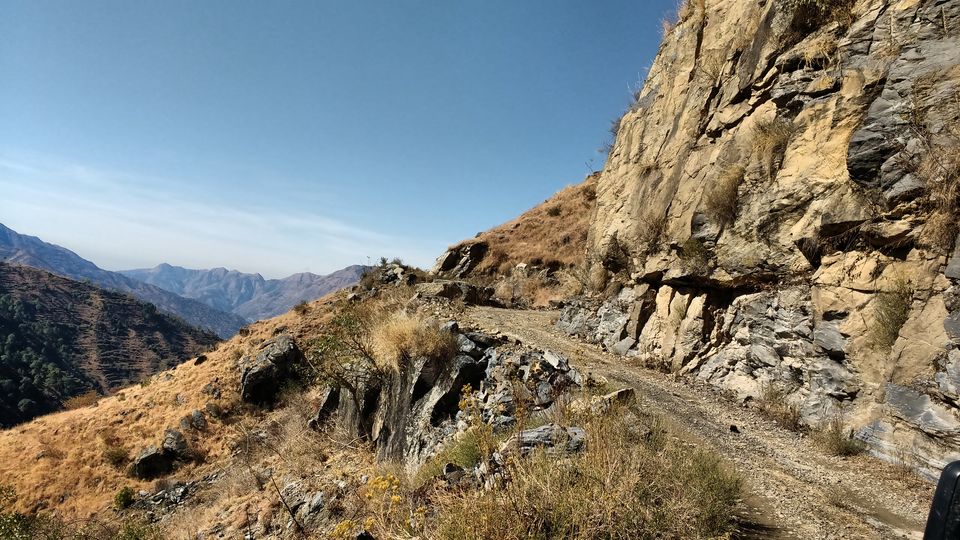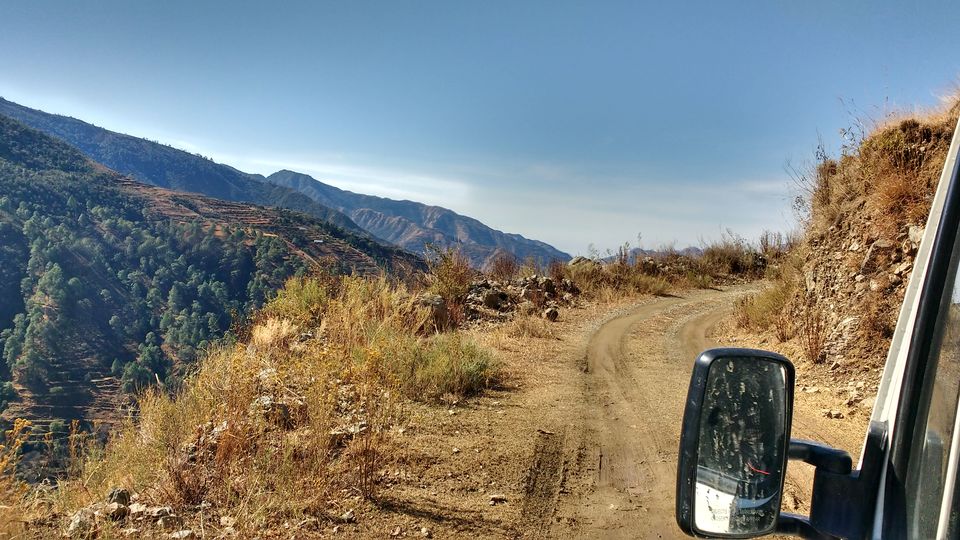 During this hike, I came across several mud huts with distinctive roofs made of stone sliced to plain tiles. It's not just the scenic beauty you encounter during the walk but also the culture of the hills. Everything seems so reasonable.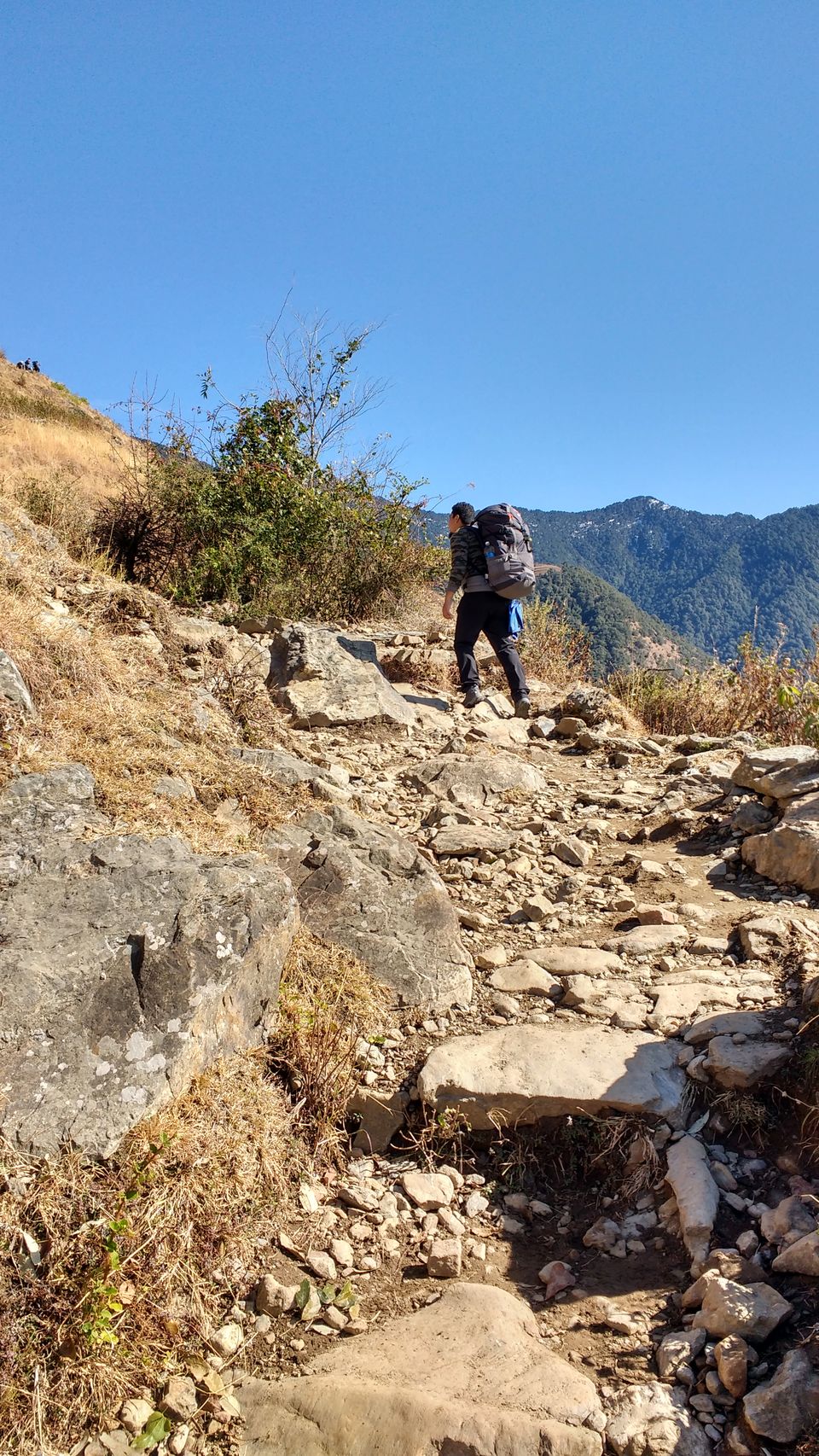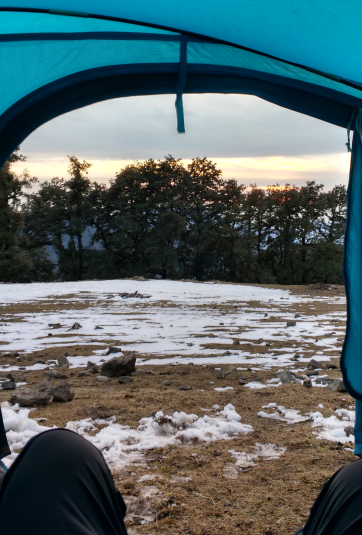 After resting for a while. I got up and started walking again. I reached Kathiyali in an hour, set up my tent and walked to the nearby Nag Temple. The temple was completely deserted, so I used this opportunity to spend some time with the almighty.
The sun started to set and the darkness crawled upon. I got up walked to my tent. The sunset looked majestic.I was pretty tired by them. So, I unwrapped the packed food and started gobbling. Soon after the scanty supper, my drowsiness totally dominated the coordination of my body and I went off to sleep.
Day 3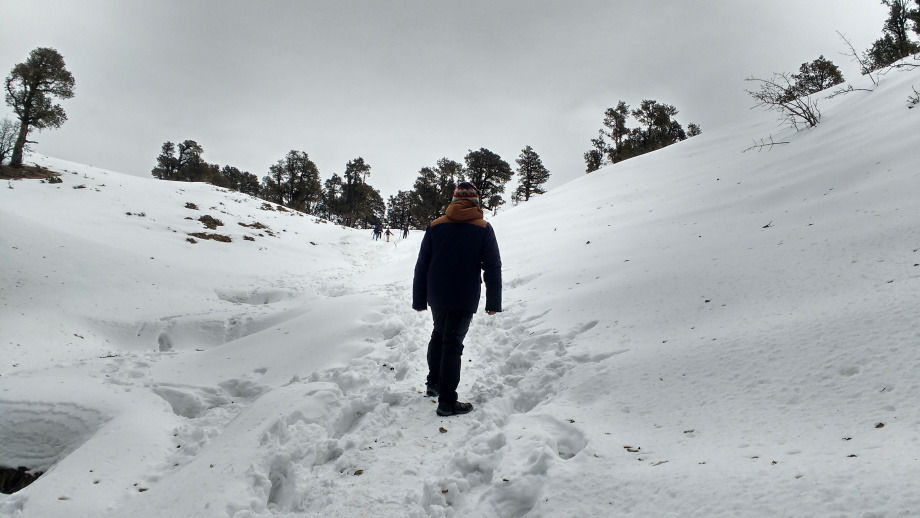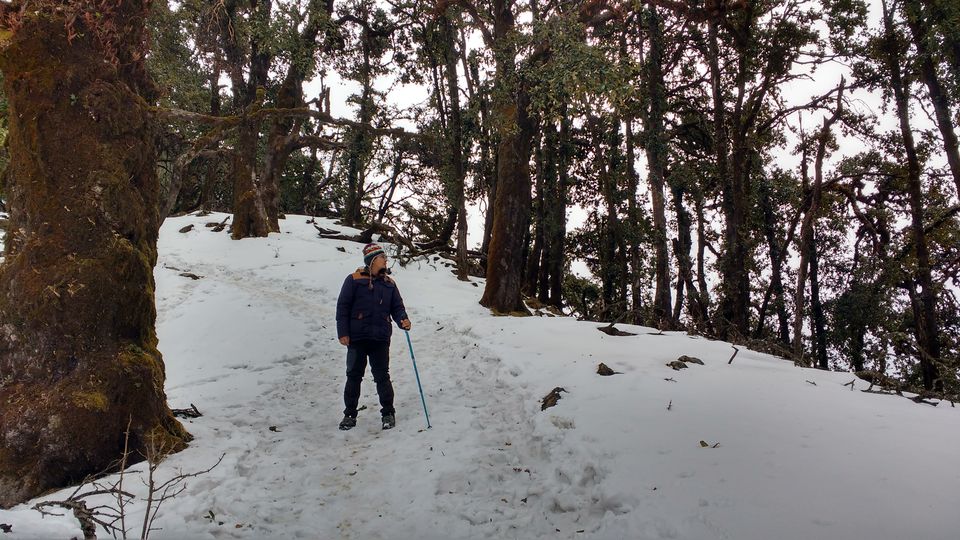 Next morning, my sound sleep broke after hearing some unfamiliar voices. And, I slowly got out of my tent and saw some locals at the nearby forest guest house. I strolled towards them and they warmly invited me for a cup of tea. During our chit-chat, they told me about the significance of the Nag temple. One of them was trek guide - Naresh Ji. He said that he is going to the top and I can accompany him.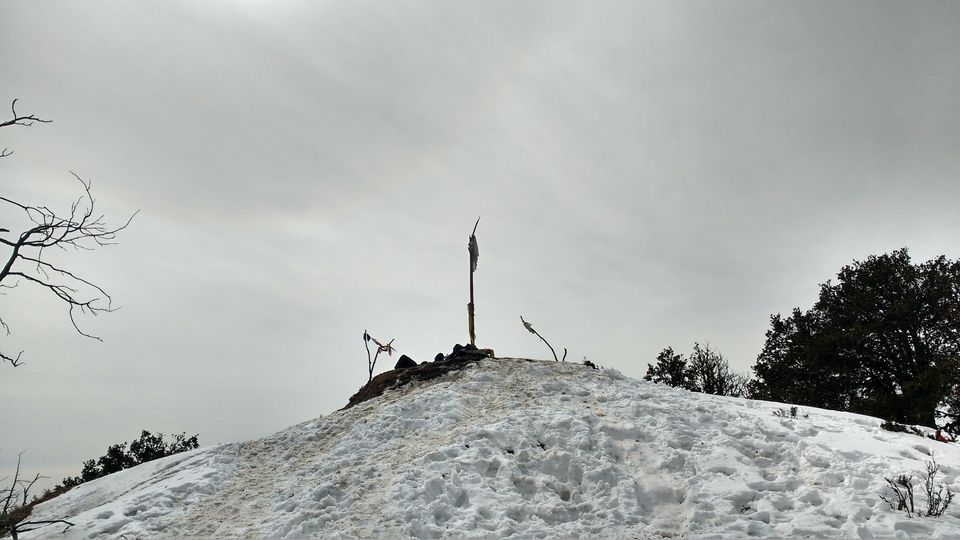 Guys if you need a guide for solo or group trekking. You can contact Naresh Ji. He can get you trek done at a nominal price. You can reach him @ 09456515433
Thank You for reading this post. If you enjoyed it. Do comment and share!
This post was originally published on Born Nomadic.
Website: www.bornomadic.com
Instagram : thebornomadic
Frequent searches leading to this page:-
places to visit near dehradun in december, dehradun tourist place in hindi, dehradun tourist places list in hindi, best place near dehradun, tourist spot near dehradun
Around 12 noon, I started walking up the 7km incline from Panthwari towards Kathiyali ( my camp site for the trek)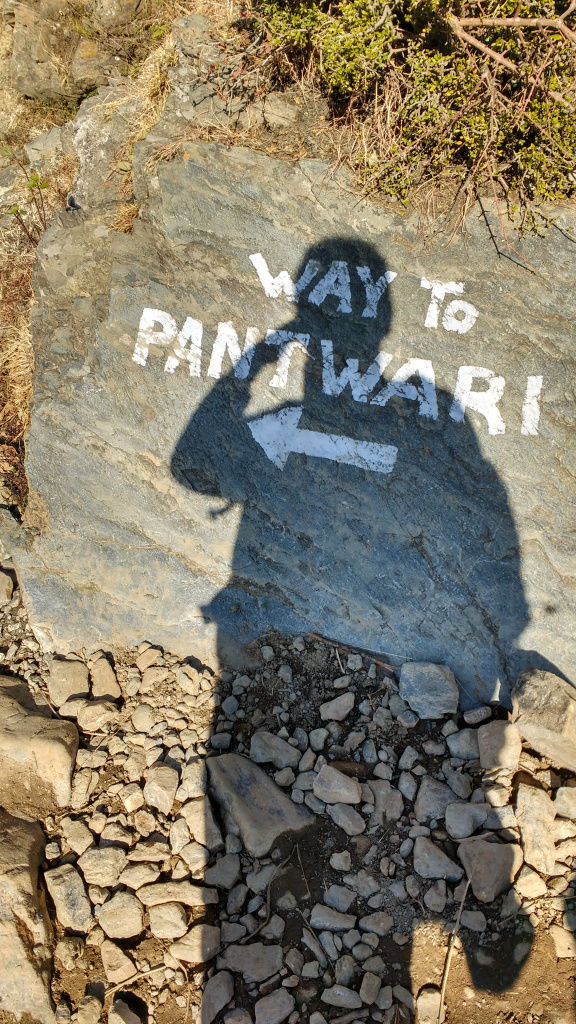 The gravel trail ended and I walked into the forest. It offered me shade from the scorching heat of this winter sun. After covering my way through the woods, I paused and lied down at a plain hill top to grasp the enormous beauty of these mountains, gazing at the blue sky and enduring the liberty of a bird.I felt that the whole universe is being friendly to me and has conspired to provide me the best.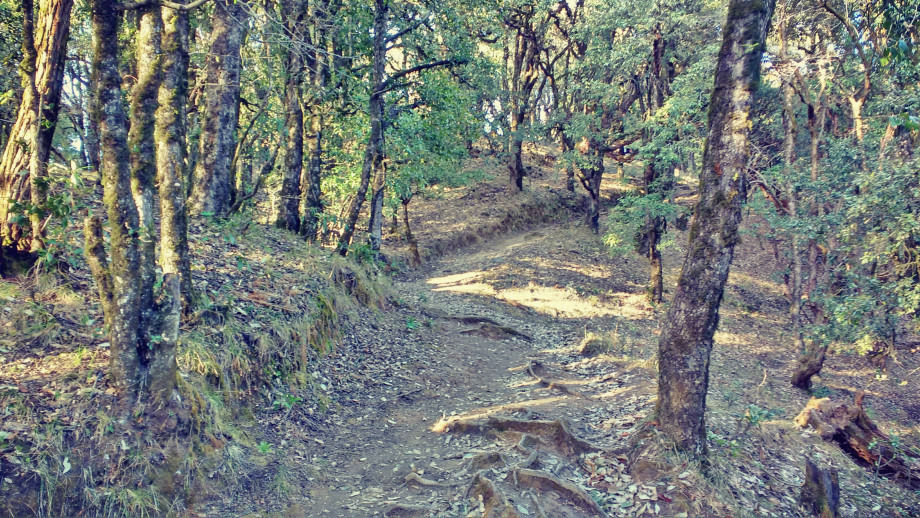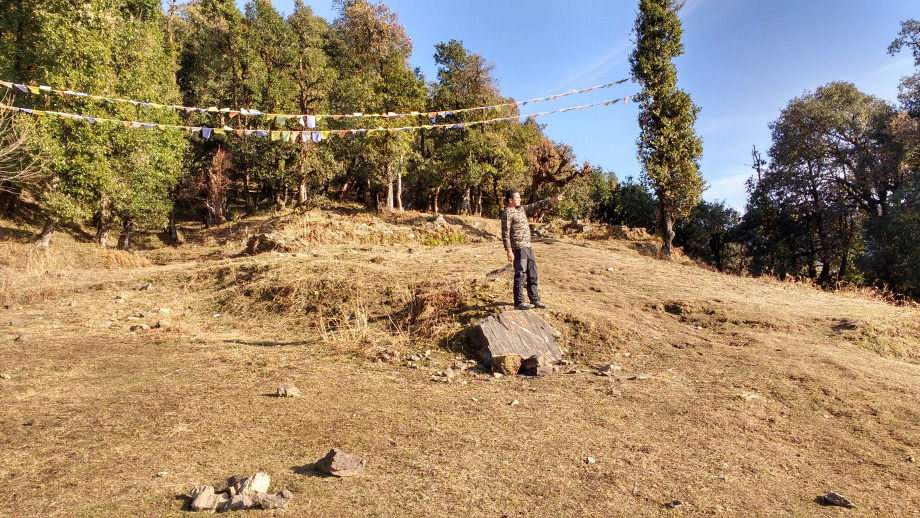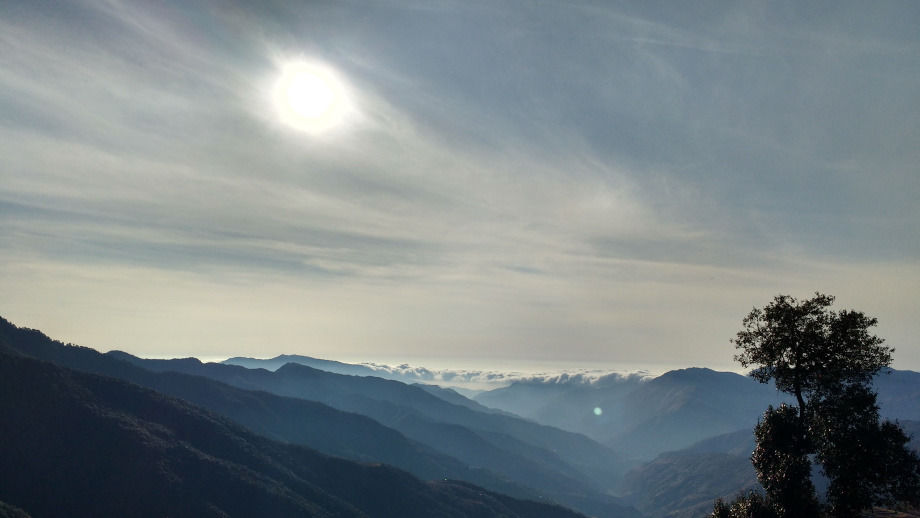 I packed my stuff and wore a warm jacket on Naresh Ji's suggestion. He guessed that it would be cold and windy at the top. We made our way through the woods covered with a white sheet of snow.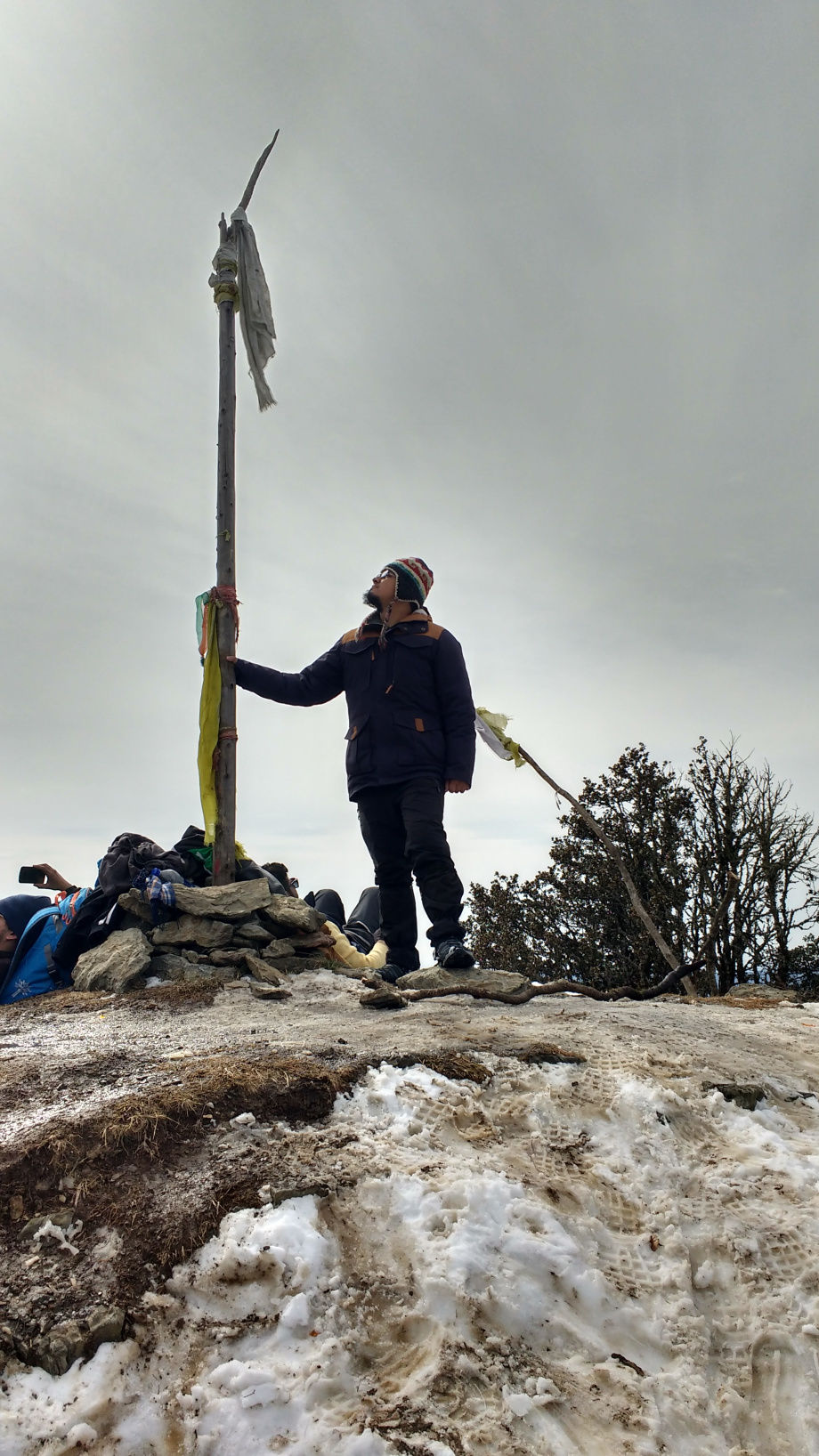 We reached a point where everything was covered with a thick blanket of snow. I was awestruck by all this snow. It a moment of celebration for me. I knew I was approaching the summit. The proximity anticipated me to increase my pace towards my goal.
I endured a powerful feeling of accomplishment. I sensed peace when the cold breeze blew through my hair and my sweaty brow. Yes, blessed I was.
I lied down at the summit for a couple of hours and went through this journey again in my mind. Lost in my wonderland and blissful thoughts when suddenly Naresh Ji intervened saying that I should leave now else I would miss the bus to New Delhi. I reluctantly got up and prepared myself for the journey back.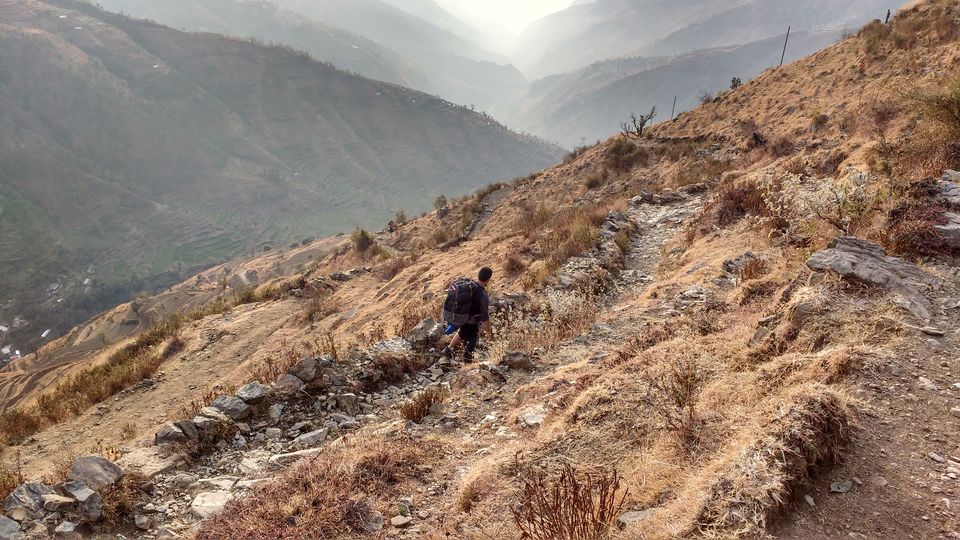 I reached Panthwari around 5.30 PM after a continuous walk. From Panthwari, luckily, I got a jeep that was going to Dehradun. Within few hours I was on a private bus to Delhi.
Things you may need while you trek to Nag Tibba!
(a) Trekking Shoes - they prevent ankle twist and have better grip
(b) Full sleeve T-shirts
(c) Full sleeve woolen
(d) Thick Jacket (for winter season)
(e) Socks (2 pairs): 1 cotton (for trekking) and 1 woolen (may need while sleeping)
(f) Gloves(1 pair for winter season)
(g) Woolen Cap/Balaclava(1 for winter season)
(h) Raincoat/Poncho
(i) Gaters - Prevent Snow from entering the shoes
(j) Water Bottle
(k) Light towel and Toilet paper
(l) LED torch
(m) Plastic covers: While packing, use plastic bags to ensure the clothes and other essentials remain dry in case of rain.
(n) 1 lunchbox and spoon for carrying packed lunch
(o) Band Aid - 2 strips
(p) Disprin (in case of a headache) - 3 tablets
(q) Moov spray
(r) Avil 25 mg(in case of allergies) - 3 tablets
(s) Crocin (in case of fever)- 3 tablets
(t) Vomistop - 2 tabletsN
Humble Request to all fellow travelers/trekkers - When you visit the Nag Tibba, carry a trash bag. This is a beautiful place and I am sure you would love to visit this again. Let's keep it the way it is
You can also take the 'NANDA DEVI EXPRESS' as it sticks to its schedule avoiding any delays. I have had some really bad experiences with other night trains.
My Journey
Day 1
I opted for this train from New Delhi Nizamuddin Railway Station - The Madurai Dehradun Express (Big Mistake). The schedule departure time was 9.10 PM but the train did not reach the platform till late 10.30 PM. I boarded the train expecting to get some rest before the hike. But it did not happen due to the pilgrims traveling from South to Haridwar. All night I heard moms shouting, kids crying, men talking about politics and know what. Finally, after multiple stops, we reached Dehradun. Around 7.45 AM.