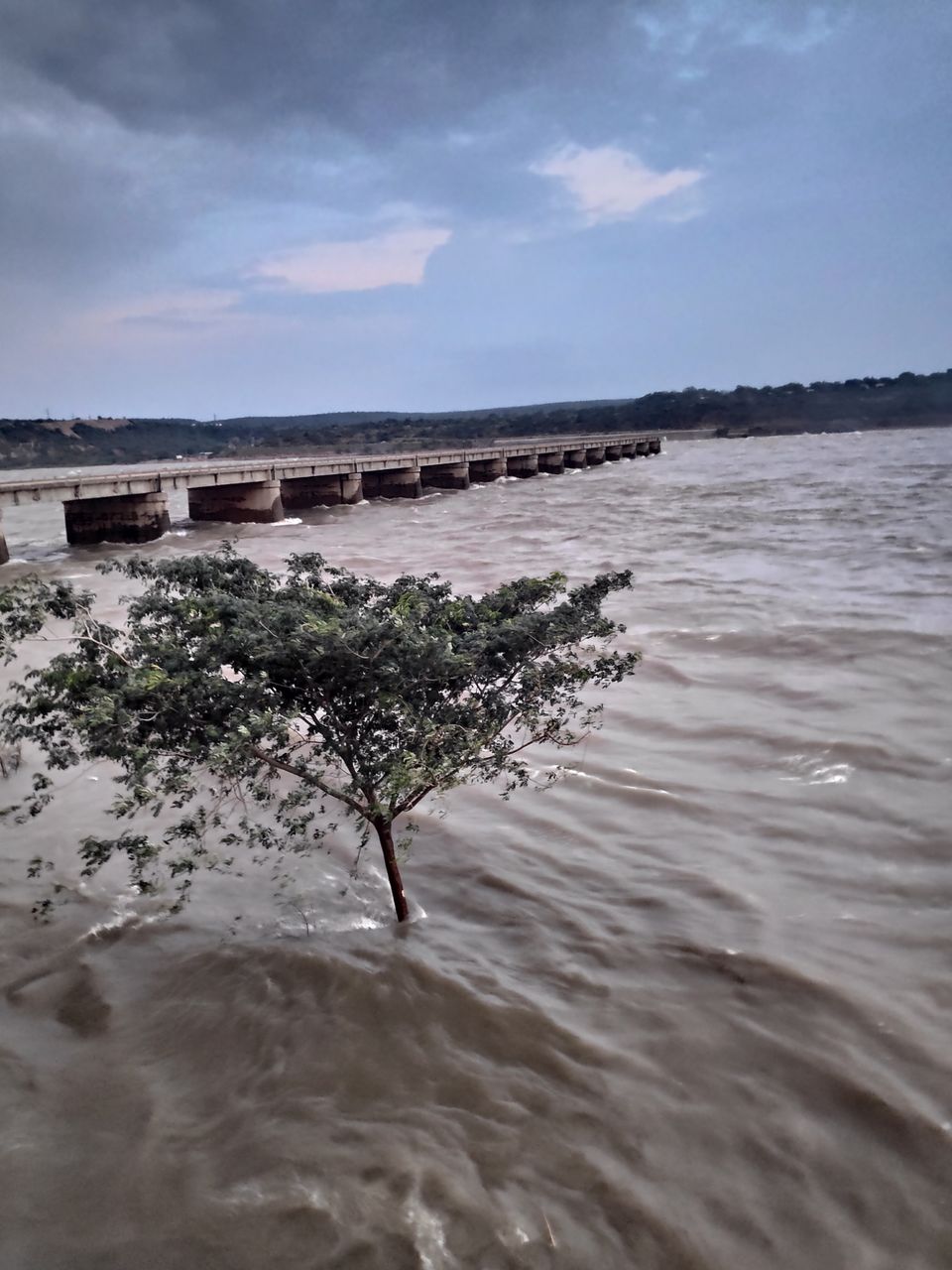 When we talk about monsoon, we talk about places like Coorg, Kodaikanal, Lonavala and many more. Yes, these all places are highly visited by the people of Hyderabad; but just 180kms ahead of Hyderabad is situated a place which everyone must have heard of, but i doubt if most of you have visited this place.
I am talking about Nagarjuna Sagar Dam project, which is situated in Nalgonda district of Telangana. While driving to this place, you'll never know when you'll be squeezed between the mountains and their groove lanes. I believe the perfect time to visit this place is during the monsoon as the photos itself say everything.
You'll be completely spellbound by the beauty of this dam which lies between the mountains. As it is kept open during the monsoon, the flow of water will leave you mesmerised, as the waves are none less than that of a sea. It's all glazing in the evening time so it's suggested to visit the place that time only. The lights can even be seen for more than 5 kms range. So, you can imagine how huge this dam is.
So, leave all the mainstream places and just devote a day to this place, and I am sure this place this place will not disappoint you.