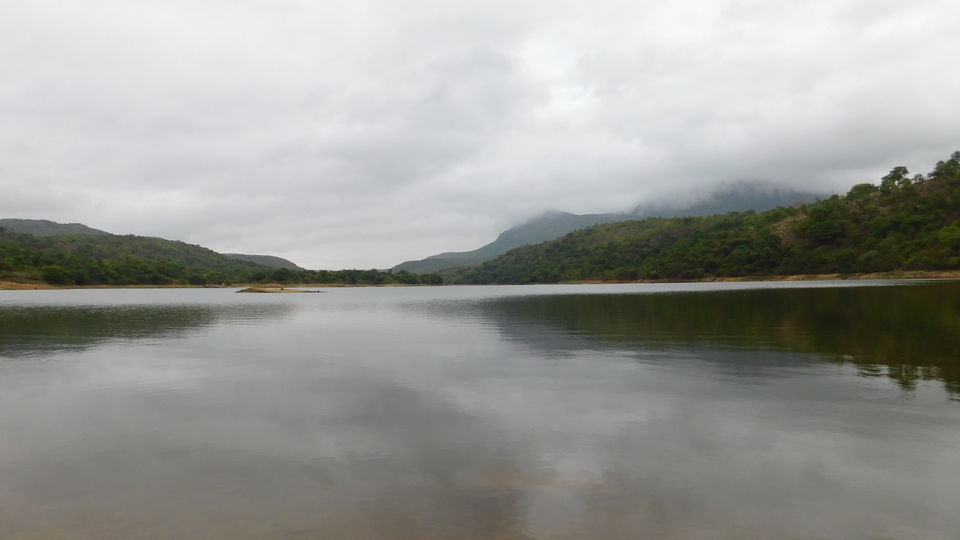 Dandiganahalli dam is one of the unexplored gems in the vicinity of Bangalore. You can reach here without breaking a sweat. Out of a total of 100 km, 65 is on NH 44 while the rest are village roads. Once you reach you'll see a range of mountains covering a stretch of river from both sides. If visiting during monsoon season these mountains are engulfed by the clouds providing for a nice landscape for photographers as well as trekking enthusiasts.
To reach here you'll have to travel through a variety of roads ranging from 4 lane National Highways and Ghat sections to village off roading. On reaching, there is about a 100 m stretch from the start to the end of the dam which is quite a spot for all the bikers to get clicked while riding on that barely 2 meters wide path. We unfortunately couldn't as it was raining most of the time as we went there during monsoons.
On reaching there you can go till the end point of the dam where there is an extension in the water. It's pretty solid and safe and 10-12 people can go on it at a time. The views from there are pretty good considering this place is so near to Bangalore.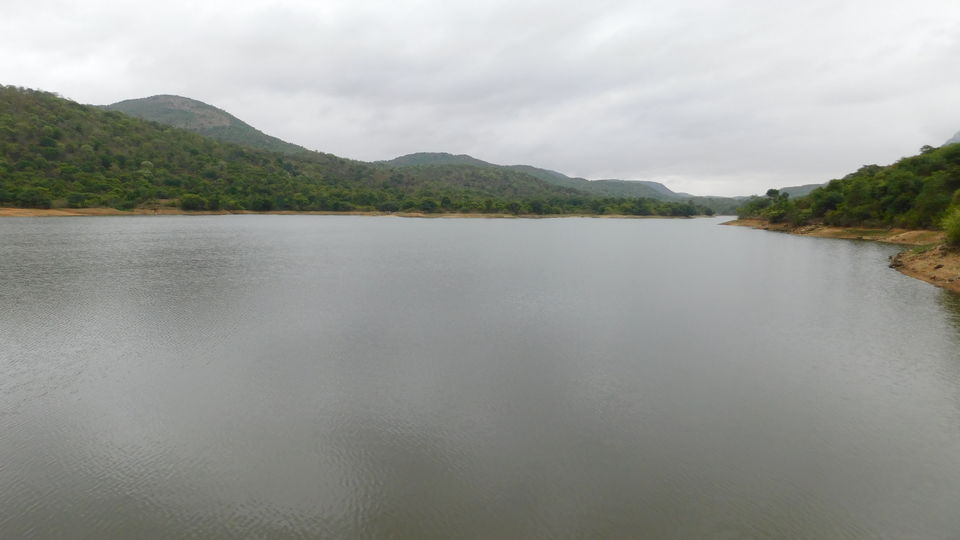 Water there is not exactly clean but more importantly there are multiple warning boards of crocodiles in water so it's not at all advisable to go near it. We were not able to sight anything but still it's better to be safe than sorry.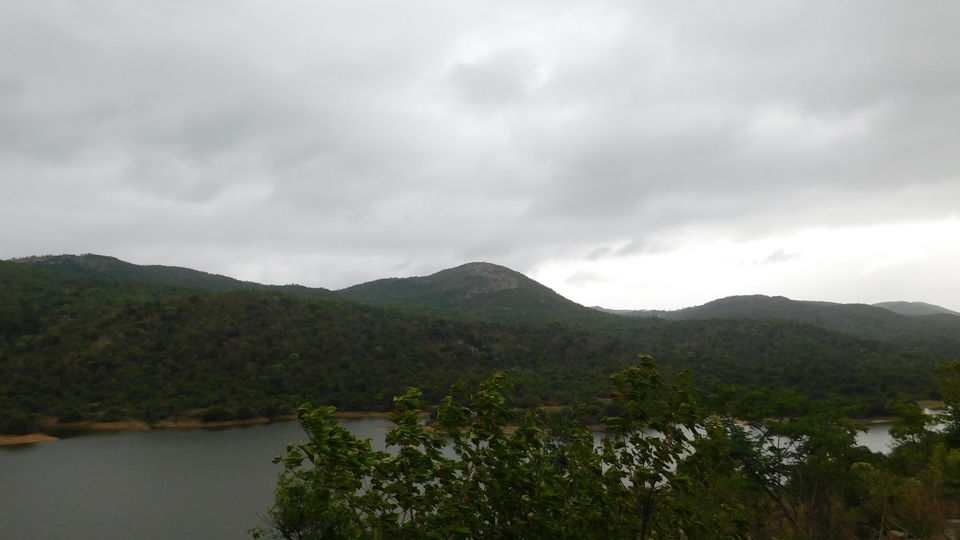 After enjoying at the viewpoint you can venture further in the forest area which leads to a trek to the next two hills. There is a faint trail which you can follow. This trail will lead initially to a high ground from where you can have a bird's eye view of the dam and the surrounding areas and if you follow it further it'll lead you to the trek in the hills.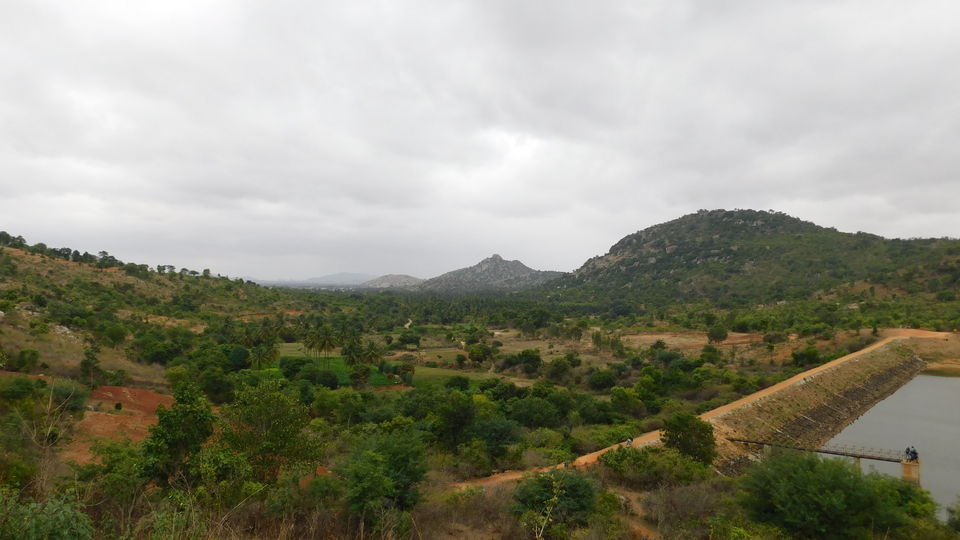 Due to shortage of time we were not able to explore the trail till the very end but it surely looked good enough for giving a try. Although we didn't encounter anything but one should be cautious of the wild animals in the area especially snakes.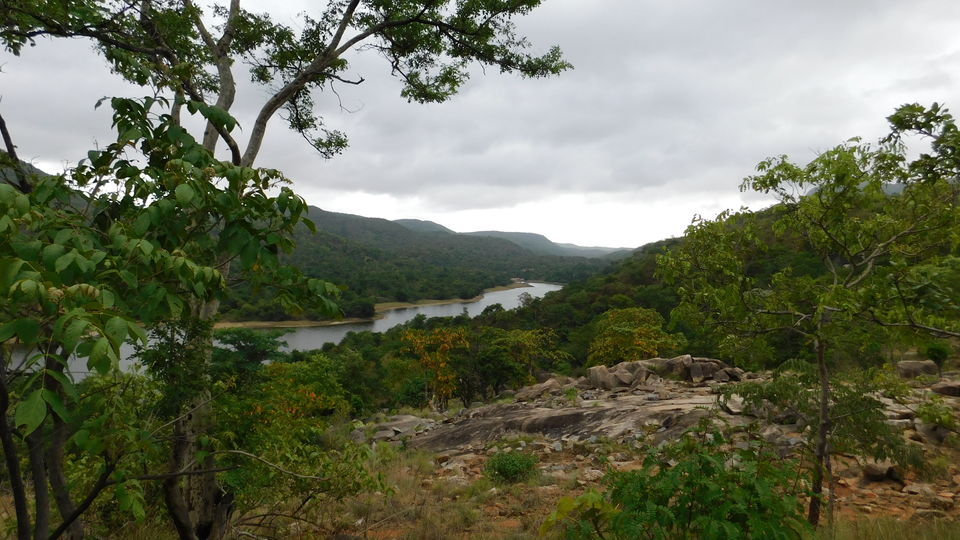 While riding back it was raining for most of the time. Although the rain made it a little difficult to ride but at the same time it rewarded us with amazing views of the surrounding hills whose peaks were lost in the clouds.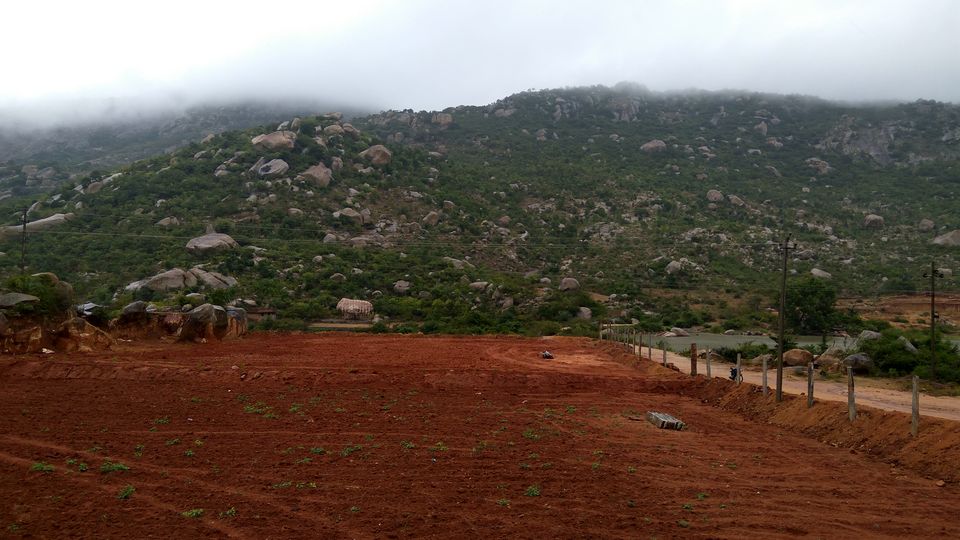 Best time to visit:
Best time to visit this dam would be monsoon because there is hardly any shade around this place.
How to Reach:
Taking a road trip is the best way to reach this place. It's a total of 100 km and lies in Chikkaballapur. 65 km drive is on NH 44 while the rest are village roads.
Google maps is the best way to reach there. However if you lose network anywhere the people are more than helpful to guide you to the destination.