Some naturalists call Namdapha National Park the best in India, owing to its staggering biodiversity. And I wouldn't want to argue with the experts.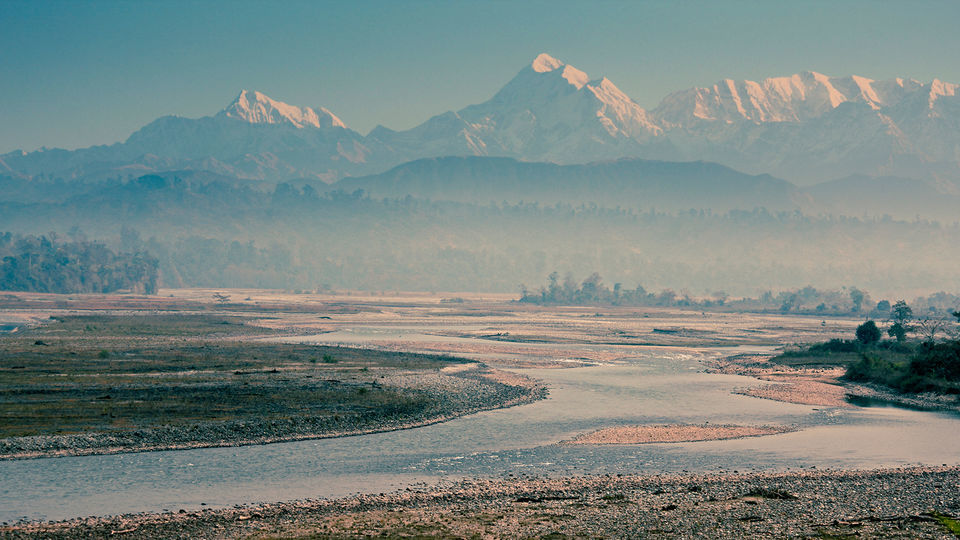 The largest protected area in the eastern Himalayas, the Namdapha National Park in Arunachal Pradesh stretches over approximately 2,000 square kilometres and harbours within it a varied terrain and all kinds of flora and fauna. Once you get to the last motorable point in the park, a five-day hike begins and takes you through a breathtaking rainforest. While there aren't any passes to cross, the excitement comes from the changing topography and thrilling river crossings.
Where is Namdapha National Park?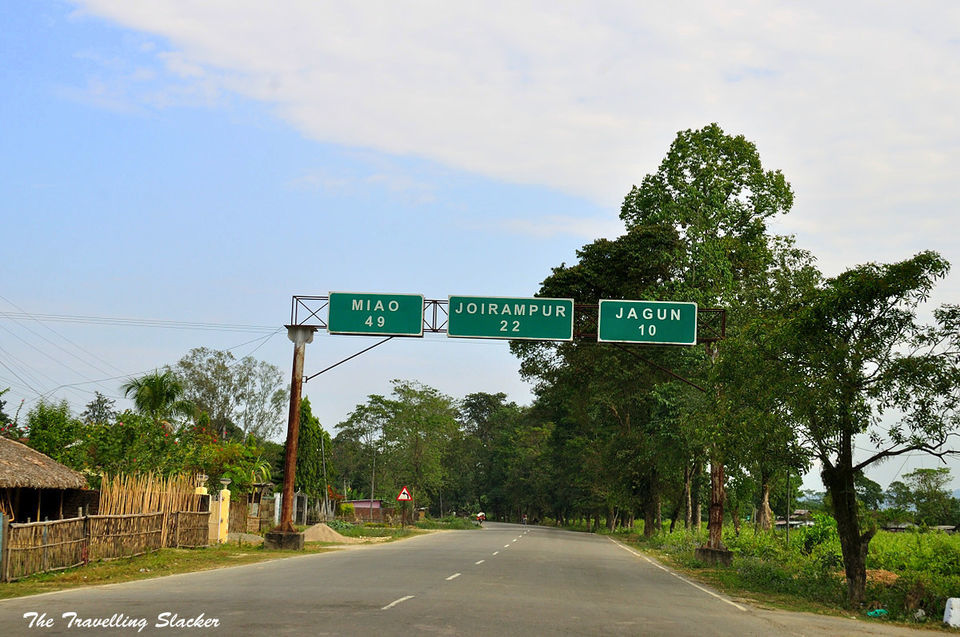 The 65-km long Namdapha trek begins at Deban in Arunachal Pradesh. To get to Deban, fly to Dibrugarh in Assam, which is the closest major city. From there, drive to Miao, which will take you around five to six hours. You can stay the night here at Namdapha Eco Camp, and make your way to Deban, another 25km away, the next day. If you do this trek with an agency, which is recommended, they'll drive you from Dibrugarh.
Difficulty level
The Namdapha trek is a medium-intensity hike, which involves around seven to eight hours of walking everyday. Challenges include traversing a changing terrain, ascending and descending and battling leeches and a slippery trail if it rains.
DIY or not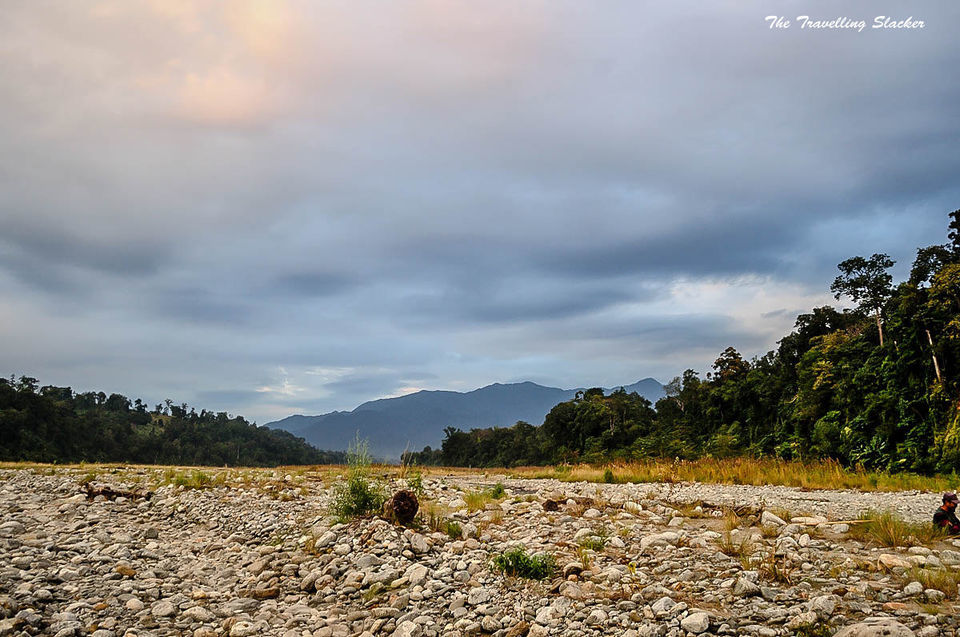 Since this is a multi-day trek that takes unmarked trails and goes through varied terrains, it is best to do it with a trekking agency. Also getting to the 'basecamp' involves driving long distances from Dibrugarh, and if you are not a local, this would mean hiring your own vehicle. To avoid the hassle, take the services of a trekking agency.
Cost
Two companies organise the Namdapha trek in India: Kipepeo, which charges ₹34,000 (+ 5% GST) per person, and Greener Pastures, that varies its rates according to how many people are booking, but usually charges around ₹36,000 per person.
When to do it
The trek is only open from November to February, and any of these four months is good to tread the trail.
The route
You need nine days to complete the Namdapha Trek. Though the actual trekking trail starts from Deban and takes five days to cover, two days are needed to get from Dibrugarh to Deban, and back. Once you get to Deban, this is the route you will follow:
Deban – Hornbill – Firmbase camp – Embeong – Baloo Khat – Deban
Itinerary
Start the trek by getting from Dibrugarh to Deban.
Deban to Hornbill (5 hours)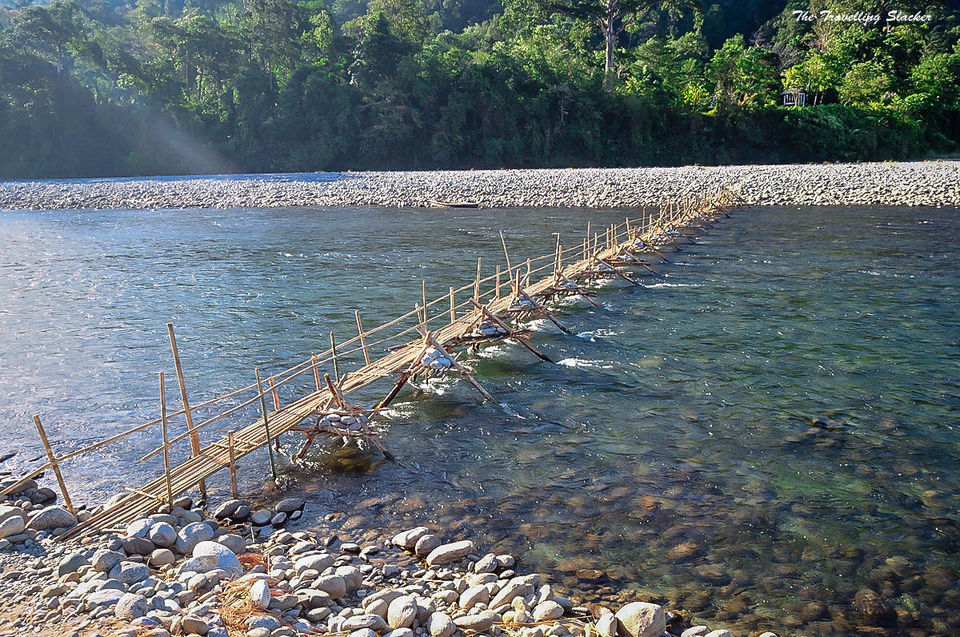 The trek begins on an exciting note as you cross the Noa Dihing River on a rickety bamboo bridge. Walk ahead to cross another river which opens into the wild rainforest. The landscape changes from bamboo and cane trees to tall trees that seem to touch the sky. Along the way, you may encounter birds of all kinds, deer, gibbons and other animals.
You set up camp at a site called Hornbill, which also serves as a great location for bird watching.
Hornbill to Firmbase (7 hours)
Day two is another glorious day of walking in the company of cicadas, butterflies and beautiful birds. It is not uncommon to see rufous hornbill, grey-cheeked warbler and red-headed trogon. Tread on till lunch at Ranijheel, after which you descend to the Namdapha River, on the banks of which you will set up camp for today. This campsite is pretty and offers breathtaking views of the Dapha Bum mountains.
Firmbase to Embeong (7 hours)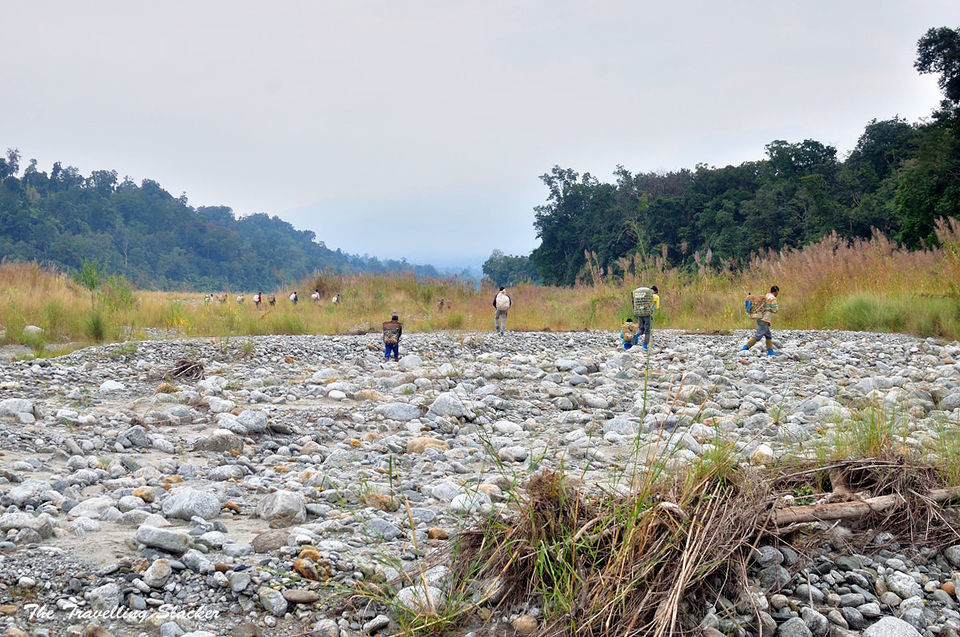 Another thrilling river crossing today! And a difficult walk as well. After you cross the Namdapha River today, you will hike across loose boulders on the river bed. It takes time and patience, but you will manage it. The agenda today is to the meet the Lisu tribe at their village in the forest. You can spend a big part of the day talking to them about their life and culture. In the evening, you will again set up camp near the Namdapha River, a little further away from the previous night.
Embeong to Baloo Khat (6 hours)
You walk through grasslands along the Namdapha River till you come to a hillock which takes you down to a stream. The climb up is a bit steep, so get ready for some light huffing and puffing. Today's campsite is the most beautiful and is right on the bank of Namdapha River.
Baloo Khat to Deban to Miao (5 hours)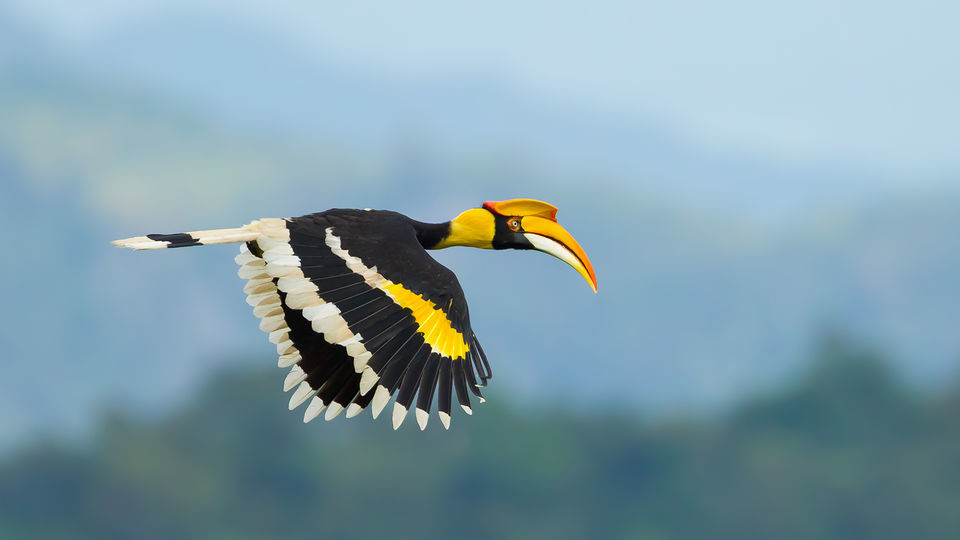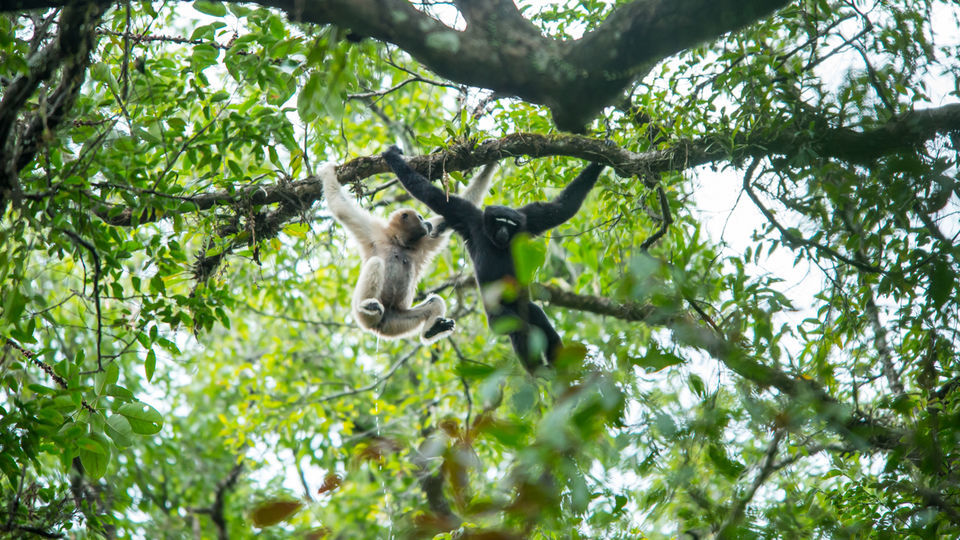 The last day of the trek comes with some exciting challenges and sights. You climb up from your campsite through the forest which leads you through a major birding spot, where you can see beautiful birds – rufous vented yuhinia, black-throated parrotbill, white crested laughing thrush and many others. Thereafter starts a descent through a slippery slope. You climb again soon after, and reach Miao Vijaynagar Road, the final point of the trek.
From here on, you will drive to Miao, where you can turn in for the night at a camp.
What to pack
Since this is a trek through a rainforest, you should bring along two sets/ types of clothing for a day – one for when you hike during the day, and the other to wear at night. Remember to pack trekking pants, instead of shorts, long socks and trekking boots to protect yourself against leeches in case it rains.
Have you been to the Namdapha National Park? Tell me in the comments' section below or write a travelogue about it to inspire other trekkers on Tripoto.
Frequent Searches Leading To This Page:-
namdapha national park, namdapha national park nearest airport, birds of namdapha national park, 7 Days Birding in Namdapha Tour Package, holiday packages to Namdapha in Arunachal Pradesh