Located in the Kullu district of Himachal Pradesh, the Great Himalayan National Park can be considered as the Holy Grail for the Intrepid Himalayan Trekkers. Gushaini and Jibhi - These 2 campsites are the most common base locations for the Park treks.Here I list for you, most of the common trails to explore the resplendent flora and fauna of the Himalayas.
Gushaini to Rolla:
Rolla(2100 m) is a village inside the entry gate of Great Himalayan National Park(GHNP) and about 8Kms from Gushaini(1500m). A valley which offers a great camping site by the Tirthan river.
The walk to Rolla is mostly flat along the Tirthan River and passes through dense green forests with sparsely populated villages clinging to mountain sides.
A great alternate to camping at Rolla is the campsite at Talinga which is on a flat ground adjacent to the roaring Tirthan River. There is a hanging wooden bridge that goes to the villages of Talinga & Shalinga that completes a pretty picture. The campsite at Talinga is hardly two hours from the bridge at Gushaini.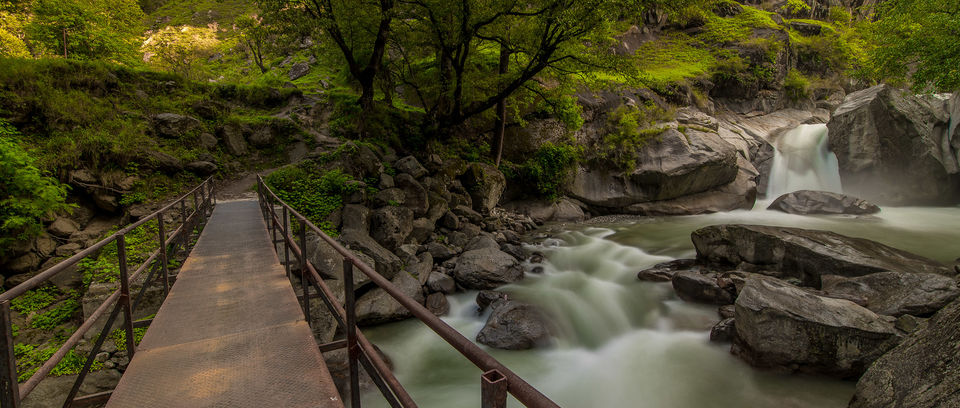 Shilt Hut Trek:
A 7kms hike from Rolla enroute Chhordwari waterfall and bamboo forest will take you to the Shilt Hut(3100 m) which is the next camping site after Rolla and renders a nice view of the Park.
Total distance from Gushaini to Shilt Hut is 30Kms enroute Rolla.
Its a 3 days trek with 1st night at Rolla camp and the 2nd night at Shilt Hut.
Other routes may be explored, but visitors must check with Park officials for entry and route permits for obvious safety reasons.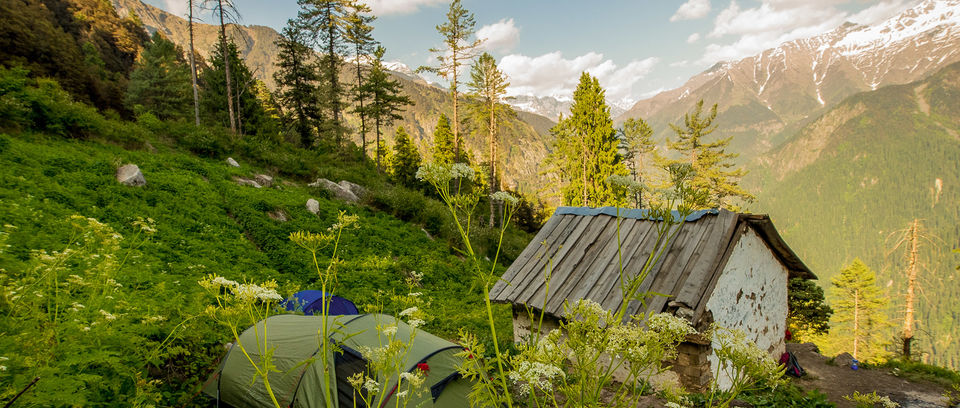 Rangthar Hike:
Rangthar is a flat-topped ridge with a 360 degree view of the Himalayas. The hike starts from Pekhri village ( 1900 Mt) for a trek to Rangthar ( 2700 Mt) . From Pekhri village walk uphill for 4 to 5 Hrs via Lakcha village to reach the top.
Shepherds come with their flocks of sheep to make this a memorable reward for the sharp incline.
Rangthar Top lies in the ecozone of GHNP and is 7 kilometres from Pekhri and one does not require a permit for Rangthar. But make sure you carry sufficient water as Ranghar Top has no water source.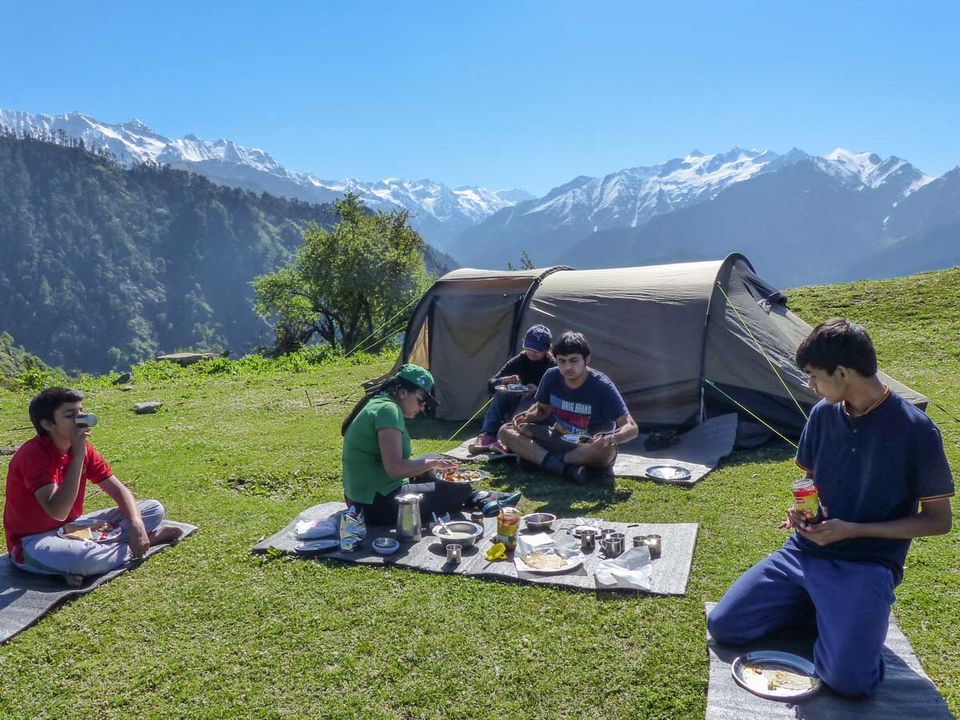 Marahni Trek:
A scenic add-on for your Rangthar Trek can be Marahni Top(3580m) which is another 3-4 hours uphill climb from Rangthar. However, you have to extend your trek to one more day for enjoying a magnificent sunset from the Marahni Top.

First night camp at Rangthar and then proceed to Marahni Top for the second night camping, eventually returning on the 3rd day making it a 3-day trek.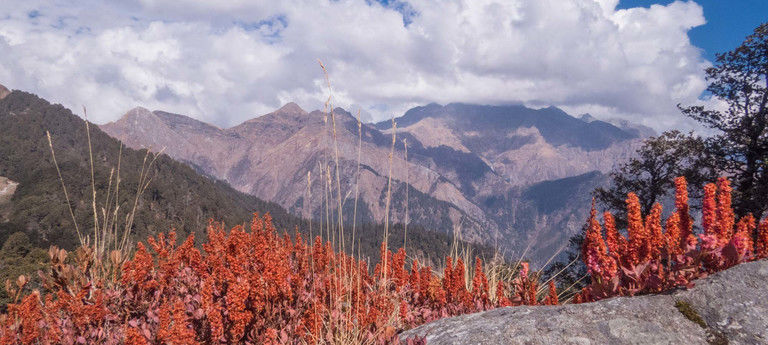 Lambri Top:
A dirt road goes to the pretty village of Sarchi, which is 19 kilometres from Gushaini. Sarchi is located high above in the mountains and is a base for the climb to Lambri Top. The hike passes through pretty forests to the village of Jamala which is a steep one hour climb from Sarchi.
Lambri Top has mesmerising views of the entire Tirthan Valley. It is a lovely place to camp with uninterrupted sights of greenery.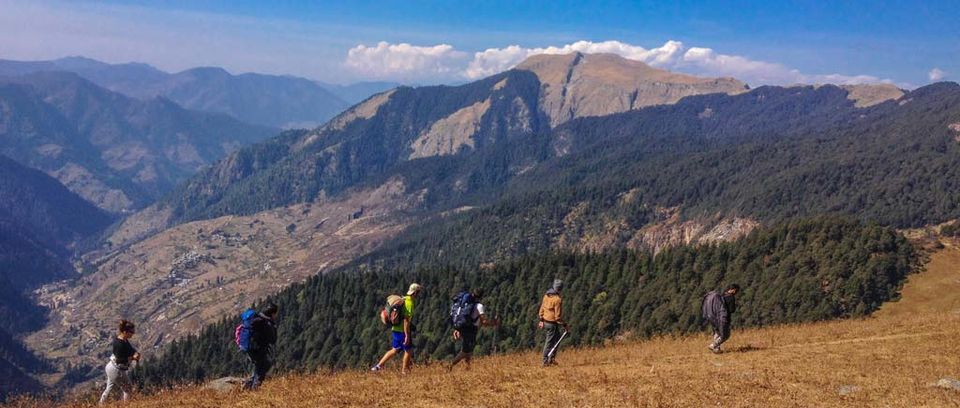 Cheni Kothi Hike:
A short hike which takes half a day or 1 day depending on your stamina. From the village Bihar (1950m) - accessible by road - start climbing for about one hour through the beautiful Deodar forest up to Myagi (2300m), a very small village where you have a nice spot for observing the Park area and even some far off glaciers.
From Myagi, continue to the village Chehani (2130m) where lies one of the most interesting architectural curiosity of the area.
It is a very old and very tall watch tower built with wood and stones and is resistant to earthquakes.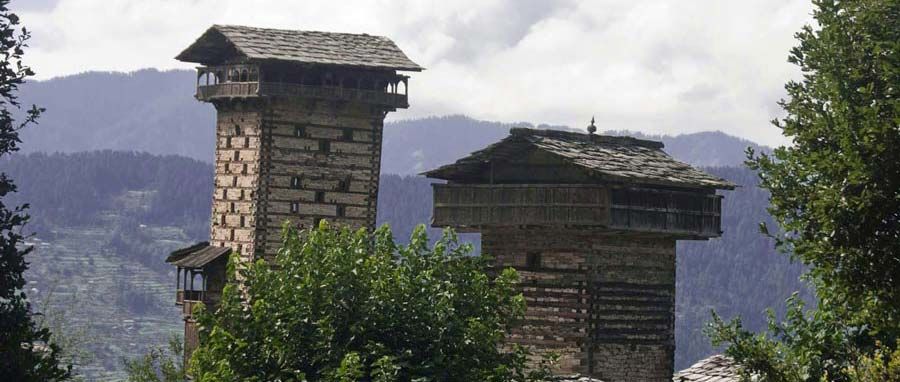 Raktisar Trek:
Get into the heart of GHNP and Sainj River by trekking 6-8 days. Absolutely not for the low-stamina people, technically, this trek is lower in difficulty lever but high on the stamina.
The trek starts from Niharni in Sainj valley and you will reach Shakti Trekker Hut after walking along the Sainj river for 3-4 hours. Night stay at camps in Shakti.
On day 2 trek along the Sainj river and ascent gradually to Parkachi (3000m) thach. Parkachi is famous for bird watching and medicinal herbs.Distance is 10 kms.
Day 3 will commence with the trek to Rakti Sar (4500 m) along the river. Quite a strenuous ascent through rocky portions. Crossing of streams along the route is tricky. Distance is 14 kms.
This is a very strenuous trek. The melting snow causes rapid changes in the course of the Sainj river.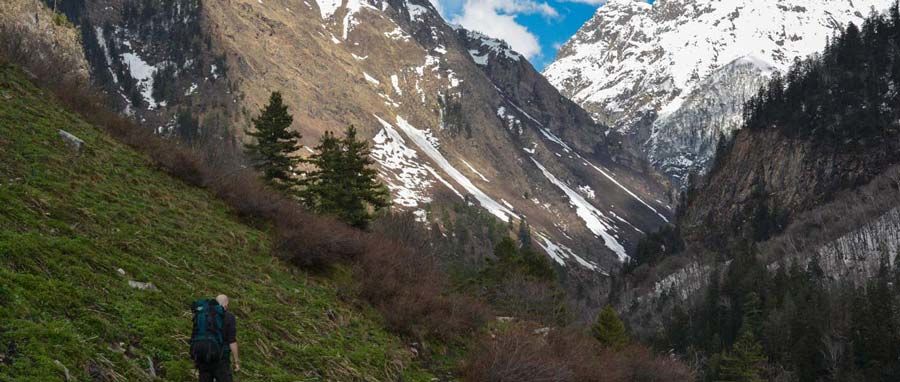 Dhel Meadows Trek:
Start from Niharni in Sainj valley to reach the popular Shakti trekkers camp in 1 day, followed by climbing straight to Humkani and the Bheradnala meadow through dense oak forest on the second day. The slope goes steeply, but the hike is relatively short. It will take about 3 hours walking to reach Bheradnala. You will have time to enjoy the spectacular scenery GHNP is famous for and enjoy the surrounding nature and wildlife.
On the third day, one climbs towards Dhel. You spend an amazing day through very dense and virgin forests. After 3 hours of climb you reach Dhel meadow, a fascinating spot from where the scenery is spectacular.An exceptional place for observing rare and wild species of birds and mammals specially magnificent Western Tragopan.
On the 3rd day, you will be crossing a high attitude pass at about 4090 m height. Say good-bye to Sainj valley, you are now in Tirthan valley. From Dhel it takes 4 hours to reach Ghumtrau, another spectacular meadow.
Start your descend towards Rolla followed by Gushaini on day 4.
You may consider reaching Dhel via the amazingly beautiful village of Shangarh and the village Lapah at the border of the park.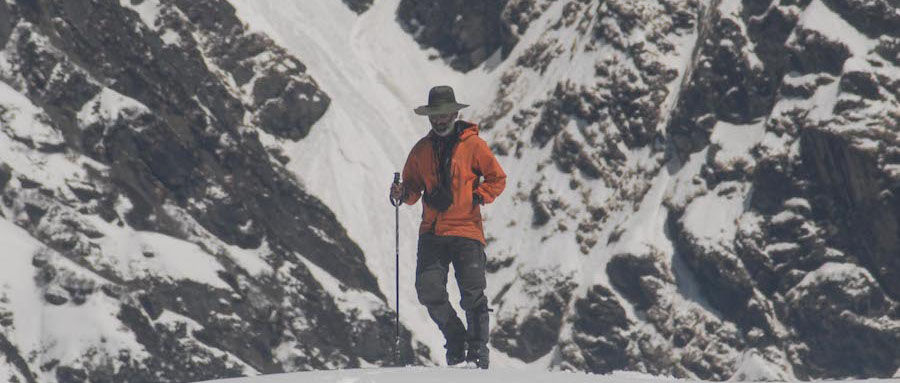 Nada Thach Trek:
This is the trek to the source of Tirthan River. The route is simple-Gushaini-Rolla-Chalocha-Nada Thach-Back.
Reach Rolla on day 1, followed by 3 hours walk through the virgin forest of the Tirthan valley to reach the second campsite at Chalocha on Day 2.
On day 3,follow a small steep trail for 3 hours to reach Nada Thach from where one can see the entire Tirthan valley up to the cirque glacier and the source of the river. The colour of the sunset and the bird-songs put you in a meditative state. Enjoy the meal and spend your evening at the camp fire.
Start descending on the next day after exploring the ornithological-rich Tirthan source.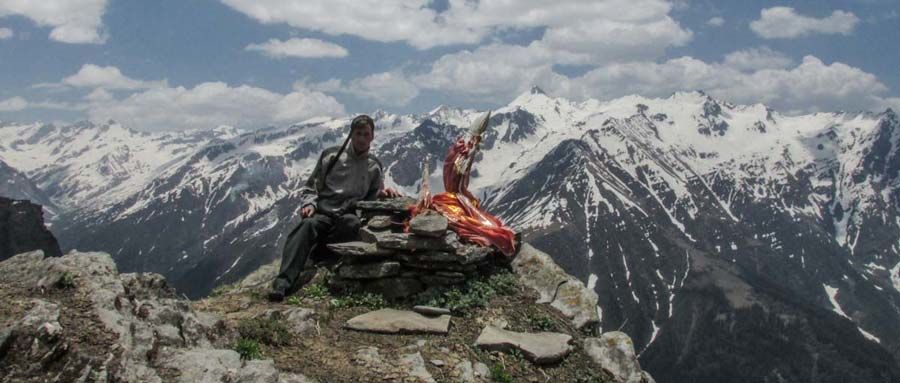 Know It:
1. Permits are needed to trek inside the GHNP.
2. Its better to take guides/porters with you who knows the trails well.
3. Be prepared with all essentials as most of the Park treks includes multi-faceted landscapes(high meadows/forests/snow region)
4. Both Gushaini and Jibhi has a number of accommodations and home-stays who offers trek guides.
5. Popular trek organizers in this region are Himalayan Ecotourism(its a bit expensive but apt if you are a first-time trekker) and Panki Sood. You can connect him via facebook : https://www.facebook.com/panki.sood
6. Raju Bharti's cottage in Gushaini is the oldest and most popular place to stay in Tirthan Valley and they can organize treks for you as well.