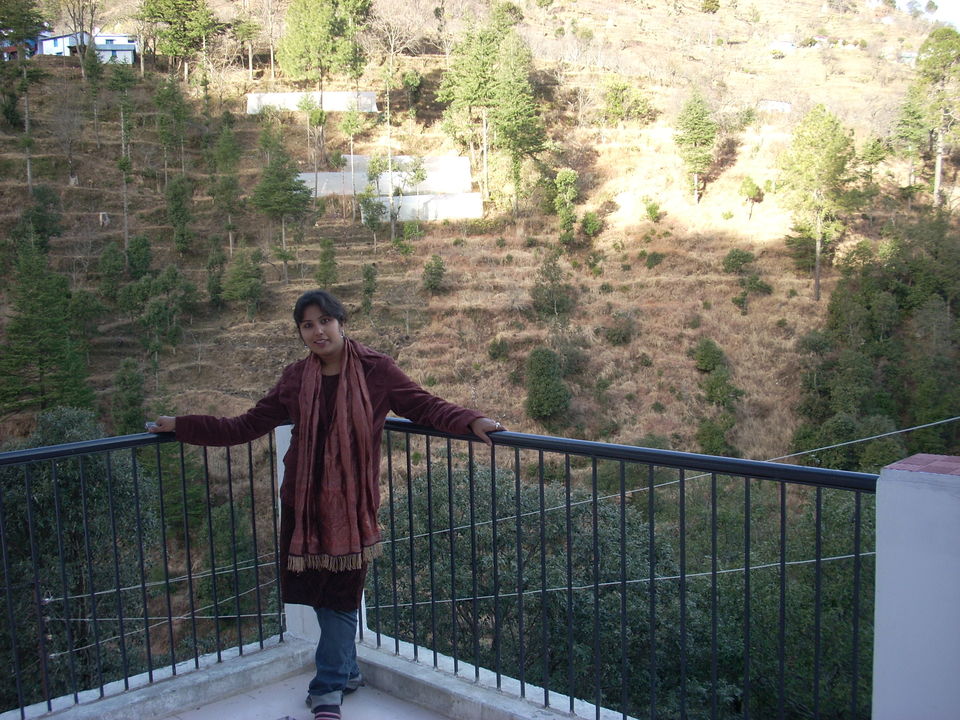 I would not particularly call myself an adventurous person. However, I am still reminded of a scary night I had once spent in a bungalow in Ramgarh in January 2011. The bungalow belonged to my ex-fiance. The events that followed were truly hair-raising.
It all began with a split-second decision to go to the bungalow (which was more of a farm house) in Ramgarh, which I had heard so much about from my ex-fiance. Ramgarh is a picturesque hill station located in the Nainital district of Uttarakhand.
I was in Delhi (Greater Noida, to be precise) back then, for a few days. We (me, my fiance, and his two friends, Abhinav and Sujata) hopped into a car with a weekend's supply of food and headed to our destination from Delhi on a Saturday morning.
I remember waking up at 3:30 in the morning, picking our friends up by 4am, and then cruising through the eerily silent and empty highways of Noida.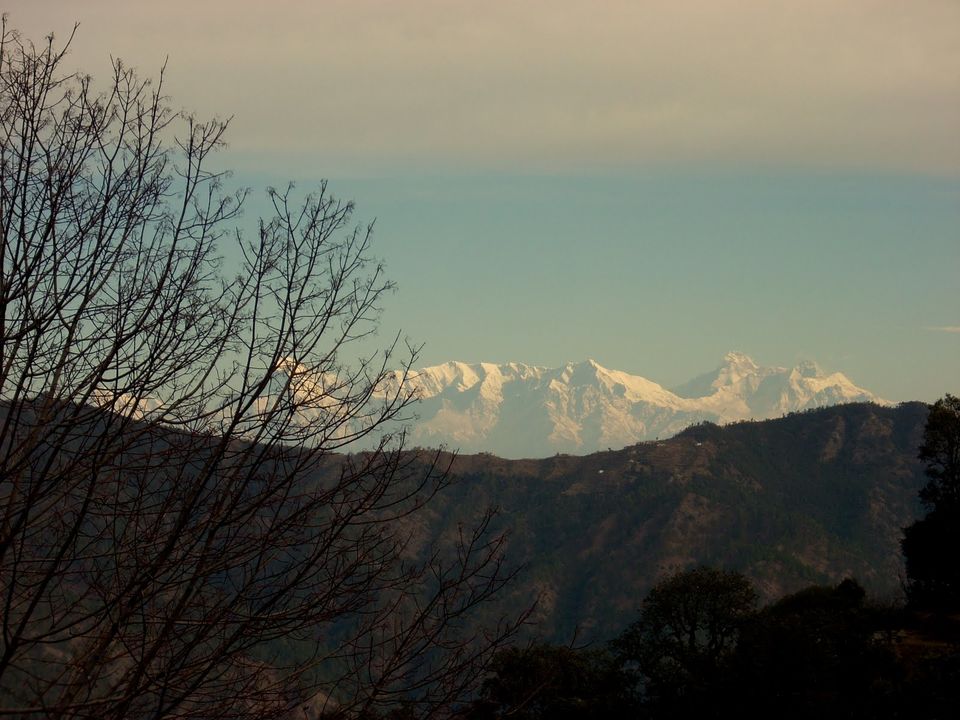 By early afternoon, we were watching the stray monkeys prancing about the road and were waiting to reach our destination.
When we finally reached the small town in the afternoon, we were excited to spend the weekend in the beautiful summer house that looked quite enticing. It was located along a rocky path that led to a nearby river. The last stretch did not even have a proper road. We thus had to make do without the car for the last bit, as we walked up the rough and narrow path to our destination.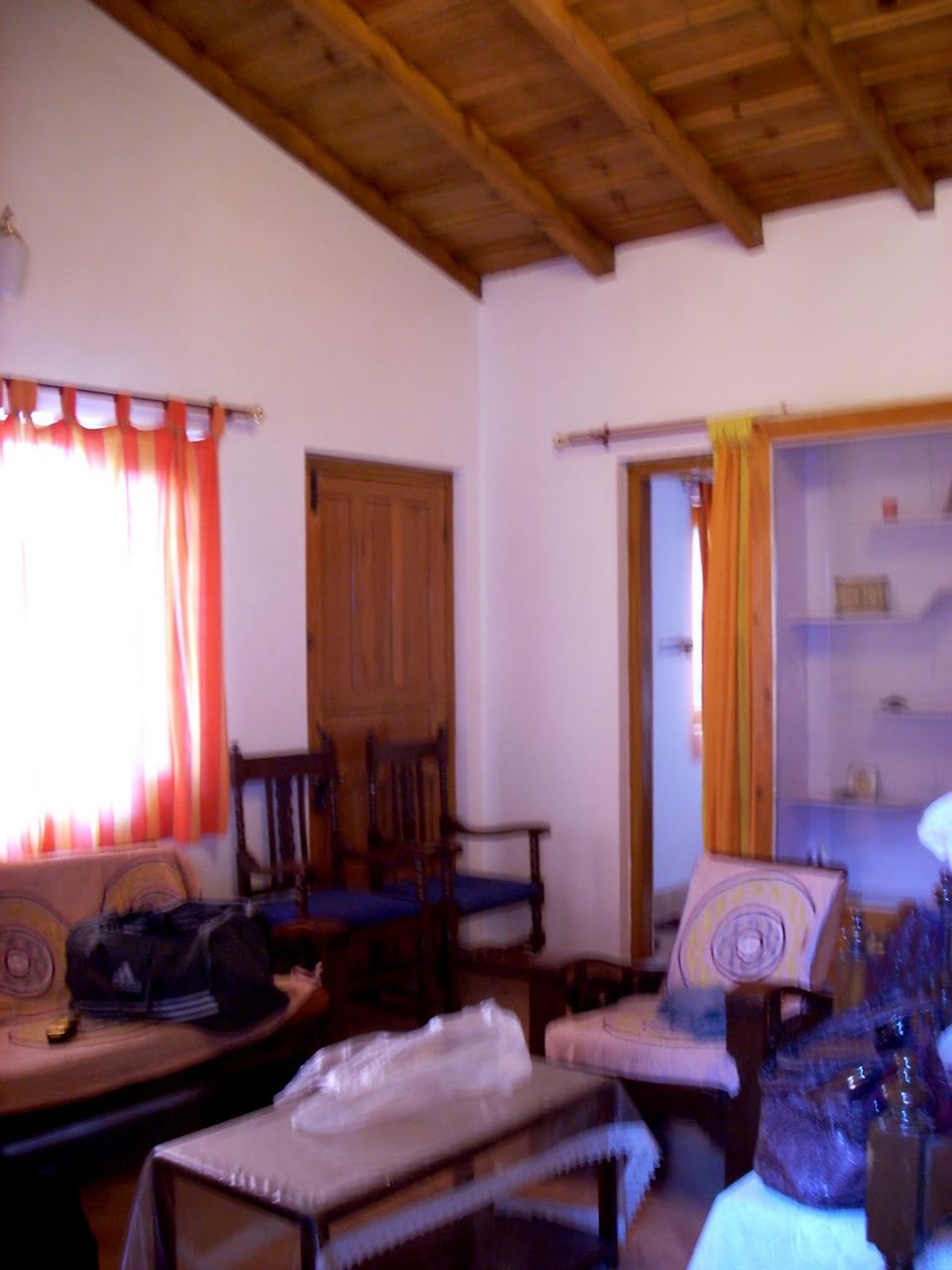 The bungalow had a beautiful view and was cosy too. After freshening up and arranging for our dinner at a hotel nearby, we ventured to explore the area around the house. It was a small locality snugly accommodated amid the forested valley, and there was little habitation near our bungalow.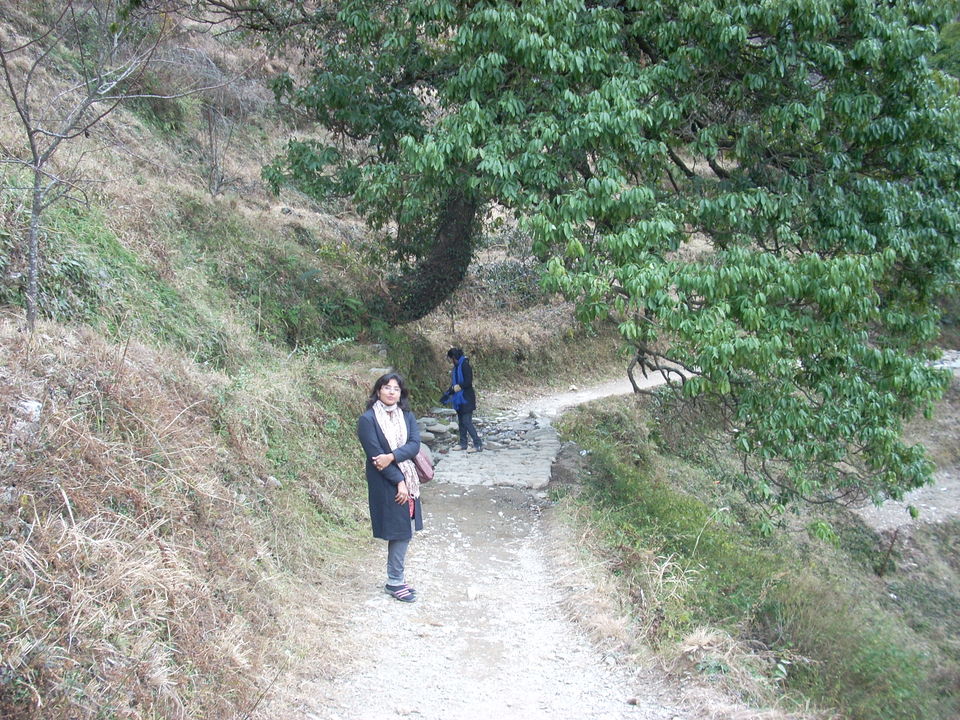 However, the winding path leading to the river nearby was what drew our attention. All four of us hopped down the path, joking and chatting our hearts out. Sujata suddenly pointed out that hilly areas are known to have spirits hovering about and that one should make sure that one ties one's hair up, as spirits are known to attack young ladies who leave their hair untied. I laughed off what she said.
However, around sunset, I knew that I would not be having a sound sleep that night. It was chilly, and we shut ourselves up in the room, reminiscing spooky tales from our past. We shared real-life horror tales over drinks. There were tales of spirits having entered someone's body, real-life accounts of ouija board misadventures, and a story of how a planchette had gone wrong when the spirit did not leave in the end but stuck to a lady and made her jump off her terrace. As the night grew darker, we decided it was time to go out for dinner at the hotel where we had arranged it (the caretaker/cook lived in the village nearby, and we had asked him to clean the house and leave, as we had plans of dining out).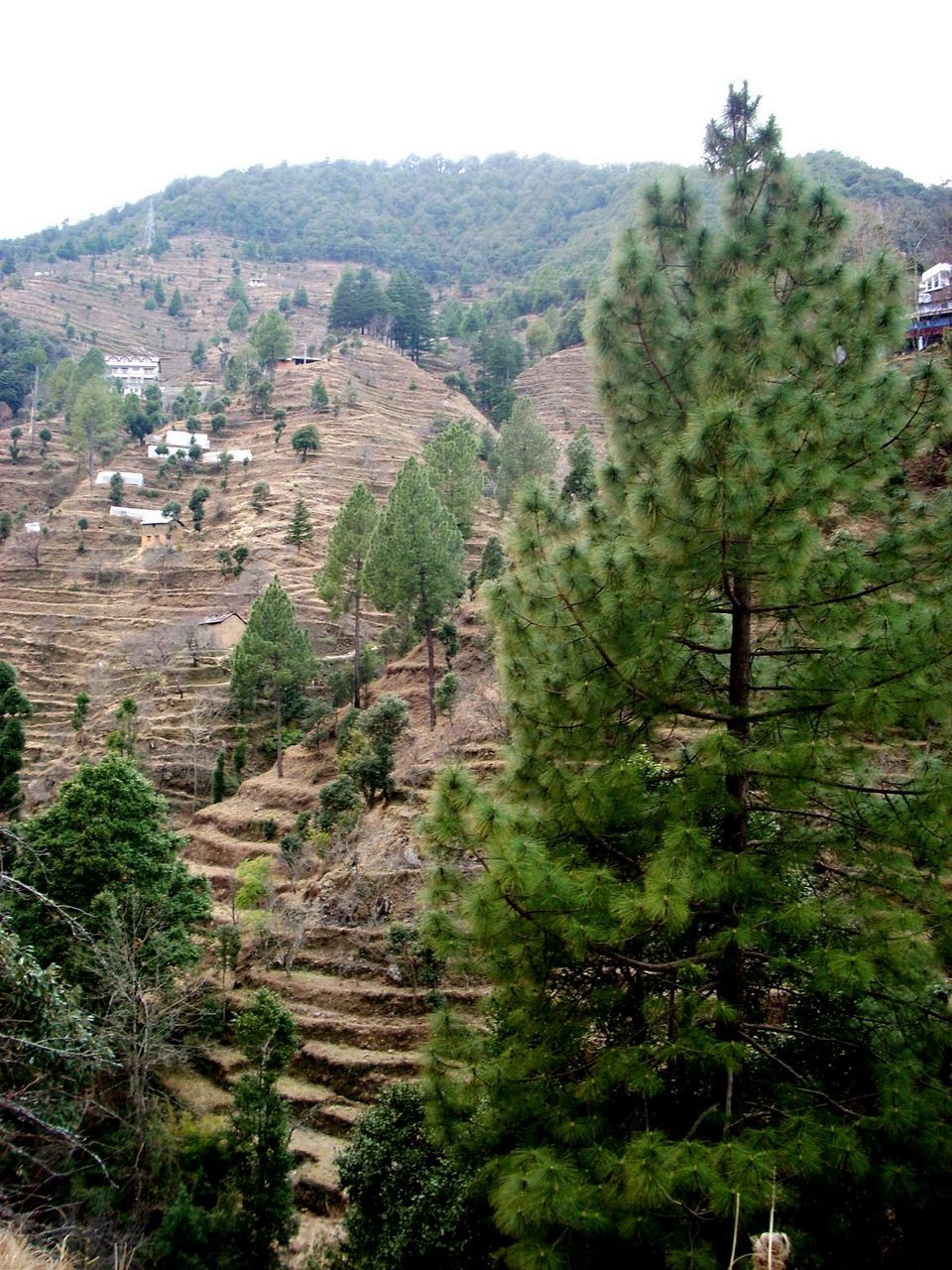 Four of us, decked up in our woollens and armed with torches, began walking down the rocky path again. This time, the locales looked straight out of a horror movie, with no sign of life nearby. We noticed dim and faint lights far away, showing signs of a hilly village. The same site which looked tremendously beautiful during the day seemed quite scary at night. We somehow reached the car in the dark, and headed to the hotel nearby. I heaved a sigh of relief as I saw some lights again as we approached the hotel.
The hotel was called Whispering Pines and was a pretty sight. The TV was on, and there was a lot of food to choose from. We were in the middle of a sumptuous dinner when just for the fun of it, we asked the waiter casually whether there were wild animals around, since the forest below seemed quite dense. To our utter horror, the waiter smiled and said that just 2 days earlier, the half-eaten carcass of a cow had been found near the village below and that leopards were a common sight there. This news ruined my appetite, and I wondered if I would be able to get back alive in one piece.
After dinner, we rushed back to our bungalow in our car, and I was petrified of the surroundings. The trees seemed like giant monsters, and I was mentally preparing myself for a sudden attack from behind, by a spirit or a leopard or whatever!
The night was even scarier for me, as I made sure each window and door was locked. Though the bungalow had two floors, the top floor seemed a bit safer, as the other floor had a broken window. We did not take any chances, and decided to stick together on the same floor.
I basically had a sleepless night. The spooky tales that we had shared before dinner kept coming back to me, and coupled with that, there was the disturbing sound of running water, gurgling throughout the night (which, we found out later, was the result of a faulty water pipe).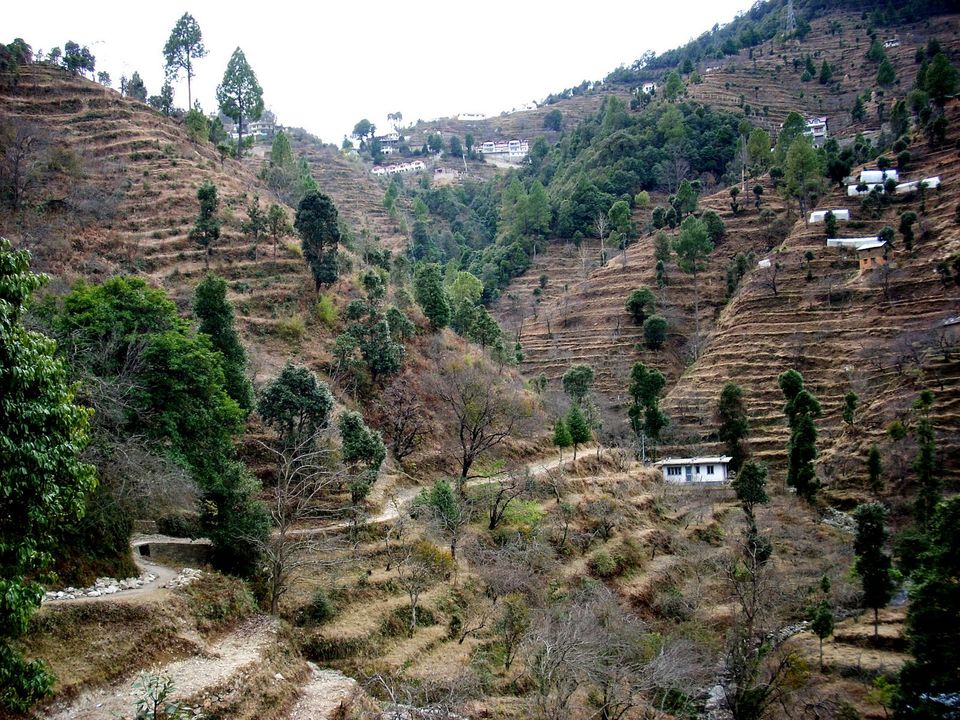 Finally, I was relieved when I heard the faint chirp of birds in the balcony. I was sure then that I had survived the night of terror. Soon, I saw a faint ray of light through the cracks in the window, and I fell asleep, relieved that no spirit or ghost would be able to harm me now.
I was just half an hour into my long-awaited sleep, when I was woken up by my friends (who had also had little or no sleep) and told to get ready for our day's events. We had decided to visit Nainital.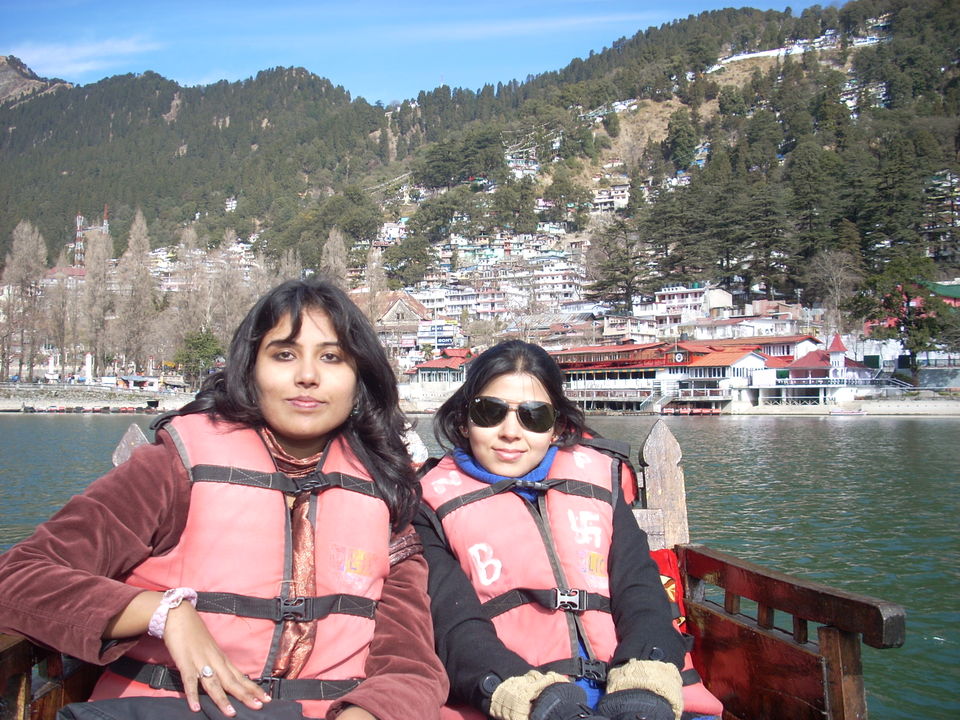 A few hours later, we were enjoying a great sunny day at the lake, offering our prayers at the Naina Devi temple, and shopping for designer candles at the local market. The night before seemed to have never existed. The terror was replaced with joy.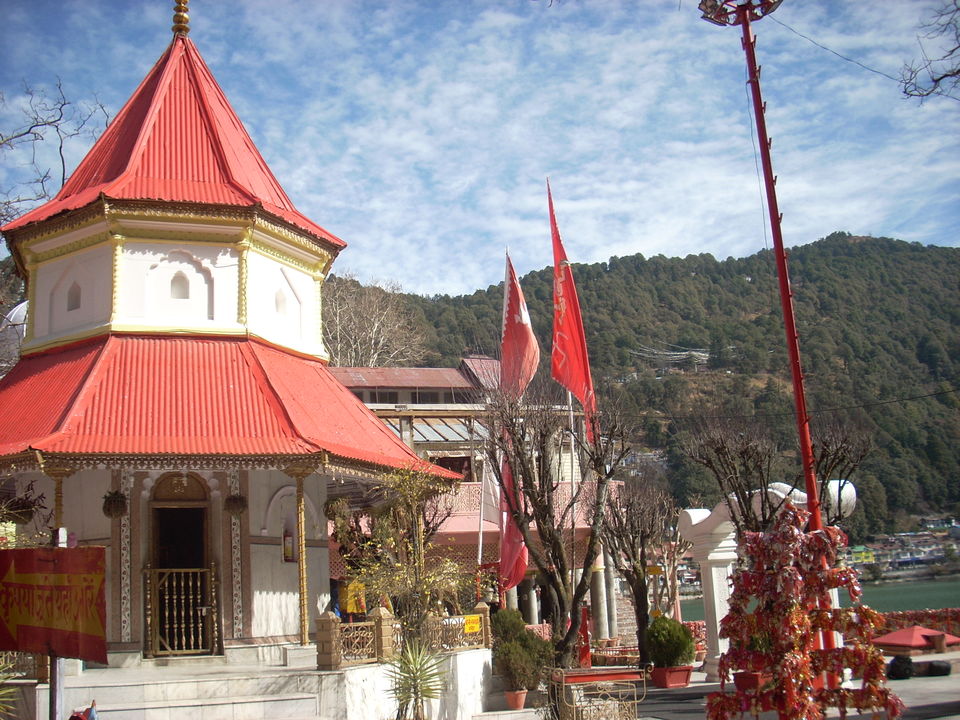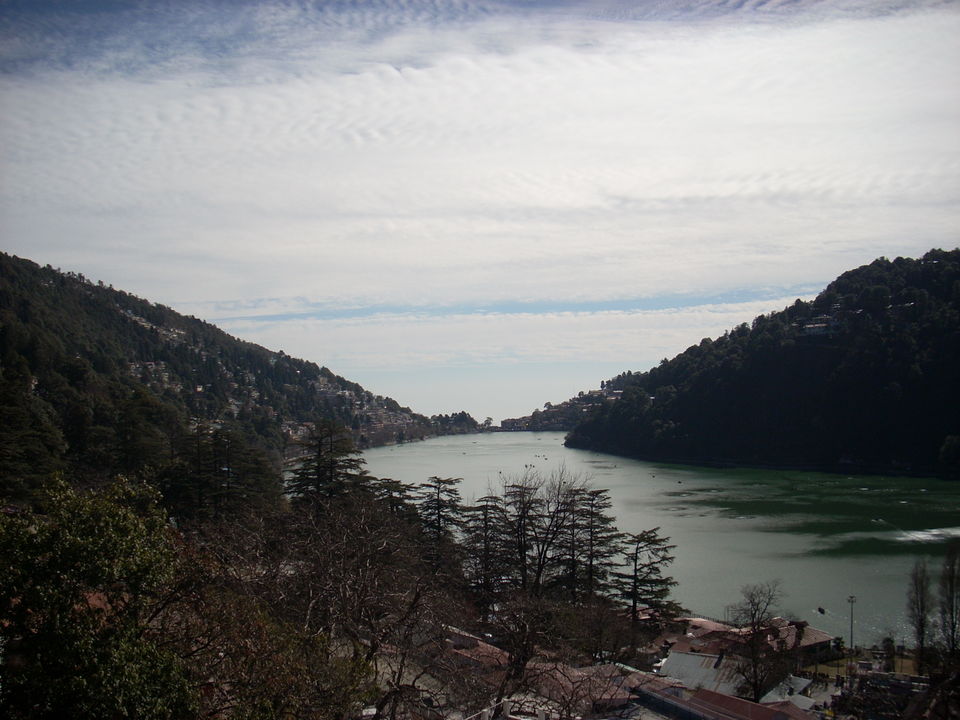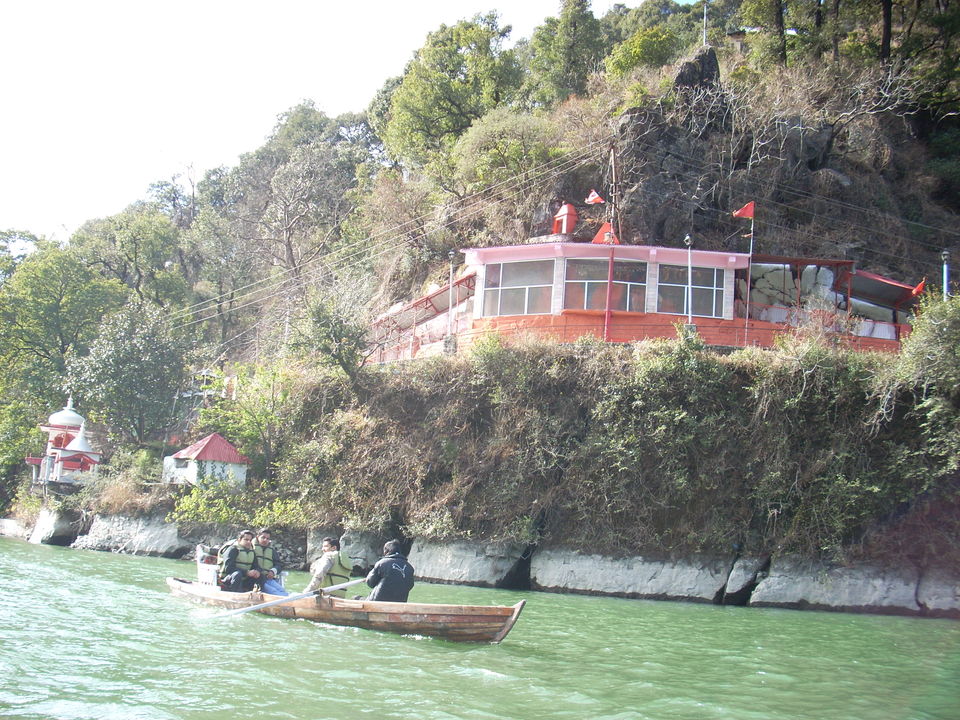 It was on our way back to Noida that evening when the horror returned. We were rushing back, when the traffic came to a halt on a busy highway, probably due to an accident or a vehicle breakdown. A policeman asked us where we were going and guided us to a "short cut" to the nearest city, Ghaziabad. "Do kilometre baad hi sheher hai" was what he said with immense confidence.
We were suddenly travelling through a narrow, dark road (the "short cut") flanked by trees. This experience seemed even scarier than the one we had in Ramgarh. The road was apparently in the middle of a village, but not a single light was seen. It seemed, like all villages in UP, this one too had gone to sleep by 7 or 8 at night. Worse still, we suddenly noticed that as we drove through the winding road, the few cars which we had noticed behind us were suddenly not visible anymore. We realized they had probably found another "short cut". We tried following the car right ahead of us, but we lost that too after a while, as it sped ahead. So, now, it was again the long, pitch dark road ahead, the terror, and the four of us, praying for this ordeal to come to an end.
After a long ride of about 15 minutes, when the "do kilometre" seemed like "bees kilometre," we were almost sure that we had lost our way, and there was not a soul around who could help us in case we were attacked by someone. All of a sudden, we noticed a faint light and two people, armed and uniformed. We reported our situation and asked how far the "sheher" in question was. We were told, "Do kadam aage".
The "do kadam" again did not end. We drove along and luckily came across a tractor moving ahead sluggishly. We were at the end of our wits, by now, and scared too. However, we had to take a chance.
We thus requested the tractor driver to help us. He agreed reluctantly and asked us to follow his tractor, as he too was heading towards the "sheher". After 2 minutes of a painfully slow drive behind the tractor, we finally reached the highway linking us to Ghaziabad. We were thanking our stars and the tractor driver too. Finally, we were sure that we were safe.
It was a journey worth remembering and one that was full of unexpected events. However, by the end of it all, I had come across some unwanted spooky adventure, which will be etched in my mind for as long as I live.