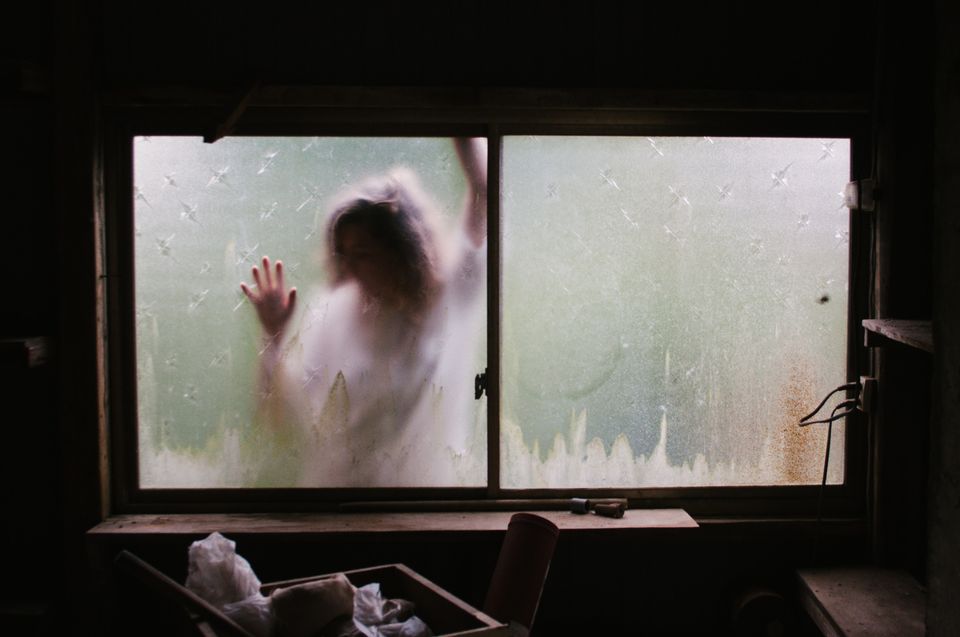 All of us who travel, gain experiences, most of which we never want to forget. But have you ever had an experience so terrifying that you can neither talk about it nor keep it to yourself? If your answer is 'none', you're either kidding or have been very lucky because there are people who claim to have experienced things that have almost scared them to death.
You still don't believe? Well, you might want to read these hair-raising experiences of seven different people from seven famous tourist destinations in India.
The Umbrella Man
"It was a holiday in school and a friend and I had planned to chill at the Mall Road and have some snacks. However, by the time we reached Mall Road, it was already 7 pm. We had coffee, enjoyed clicking pictures and had amazing momos at a restaurant on The Ridge. At 9 pm, we started walking back to our respective homes. I had barely walked a few hundred metres when it started drizzling. I was at a section of a road which was very quiet and had no shops but some of the streetlights were still on.
As I walked further, I saw a man with an umbrella walking a few feet ahead of me. I thought it would be a good idea to ask if he would allow me to join him if he was going the same way. I walked faster but it seemed that I wasn't fast enough. So I started jogging but I still couldn't catch up with him. "Hello!" I shouted loudly and the man turned around. His age must have been somewhere in the late 60s but what surprised me was the fact that despite having an umbrella, he was completely drenched. He started walking again and this time I walked slowly. Perhaps, I didn't want to be near him anymore.
He slowed down too. I walked even more slowly and so did he. Finally, I stopped. There was complete silence. He had also stopped. I could feel the fear suffocating my thoughts. Just when I thought that I may not live long enough to share this experience, I heard a siren blaring and a police vehicle stopped behind me. They asked me what I was doing here alone. When I told them this story, they said I was alone. There was no one there with an umbrella and that I should stop sleepwalking." - Arpit Tanta, student, Shimla
Not an Earthquake
"I had just arrived at Dharchula from Panchachuli and was going to stay at a guest house in Dharchula for the night. Surprisingly, the guest house I was staying in had no other guest. I had my dinner and went off to sleep at around 10:30 pm.
Suddenly, I could feel the bed shaking and started escalating, seconds later. I jumped out of bed, ready to put on my slippers and run out as I was sure it was an earthquake. But utter darkness surrounded me and the shaking stopped. It was completely silent. I turned the lights on and walked out of the door. It was raining and completely dark. No one was awake. I rushed down the stairs towards the reception area to ask the men there about the earthquake.
Two of them were awake and were watching a cricket match. "Nothing shook here. We didn't feel any earthquake" they said when I asked them. I was sure the bed was shaking. What kind of earthquake was that? Or was it even an earthquake? Well, I couldn't sleep after that and ended up watching TV the whole night." - Rohit Kumar, Works at Tripoto
The Sea Has Hands
"I had heard many horror stories surrounding the Dumas Beach in Surat. I am not a daredevil but I am an adventurer who loves to travel. So, there I was, at the Dumas Beach on Christmas eve last year. It was around 7 pm and I was enjoying long-exposure photography when I suddenly heard someone screaming. I had noticed a few children playing in the water a while ago but most of them had left. I waded into the water to see if anyone was in trouble.
I could hear a child crying. I had waded in deep enough to start swimming. Suddenly, I felt a strong push by a pair of hands on my back and I plunged into the water. Even though I knew swimming, an unlikely fear of drowning overpowered me. Perhaps, I was in shock with everything that had happened in the last minute. I managed to swim back to the beach only to realise how far into the sea I had wandered in from there. It was hard to believe how it could happen. Moreover, the cries had died down.
I don't know whether it was real or something beyond the realms of what I could see but I was convinced I hadn't waded so far into the sea that I had to swim for a good minute to get back to the beach." - Abhinandan Sharma, Software Engineer, Delhi.
The Running Ghost
"It was Saturday and my friends in Delhi had planned an impromptu get-together. It was already 10:30 pm. I quickly completed my work and grabbed my car keys to drive to my friend's place in Rajouri Garden. As I reached Brar Square, I noticed a distant flimsy figure chasing my car in the rearview mirror. I ignored it initially but when I looked again in the mirror, the figure was still running and the distance between my car and the figure had reduced!
I am not the kind of person who gets scared easily but I considered it wiser to simply accelerate and get out of there." - Anonymous shop owner in Delhi Cantonment area
"After travelling solo in Sikkim, I had just arrived in Darjeeling which was the last destination of my trip. I had around one-and-a-half-day to explore the famous hill station. After relaxing at a hotel, I thought of going out and visiting some places nearby. I met a few locals who told me that I should visit the Dow Hill in Kurseong to witness some real natural beauty. They also told me that the area is haunted, which got me even more thrilled!
So, I picked up my camera bag, hired a bike and started riding towards Kurseong. I reached Dow Hill in about two hours. The place was indeed very beautiful and reminded me of Nainital. Despite the lovely sight of the misty forest, sparse vehicular movement on the road and the occasional chirping of birds, this place emanated eerie vibes. I decided to hike a little further into the Dow Hill forest to get a few good shots.
Everything was great until a pair of grey eyes appeared to be staring right at me as I looked through my camera viewfinder. Seconds later, I heard a shriek. I didn't waste a second in running back to my bike. Whenever I think of this incident, it sends chills down my spine." - Zaid Ahmed, amateur travel photographer
"One of my friends and I were exploring Pachmarhi after attending the wedding of a school friend. We had explored Pandava Caves, visited Pachmarhi Lake and were now visiting a nearby waterfall when the thought of exploring the forest struck us.
We had barely walked 50 metres away from the waterfall when we came across a little girl, around 11-12 years old. She said she had come with her mother to see the falls and now couldn't find her. Her clothes were soiled and too old for someone who was here just for a picnic. We told her to stay there while we looked for her mother. After searching for a few minutes, we decided to split and search in different directions.
We spent over an hour searching for her mother but in vain. It was getting dark and we thought of getting out of there and taking the kid with us to the nearest police station to report the matter. We found her exactly where we met her an hour ago. When we asked her to come along with us, she said, "You can come here tomorrow. We'll try to find her again. See you tomorrow." - Anonymous
Good decision
"It was January 3, 2018. I was driving back to Ratnagiri from Mahabaleshwar after enjoying a solo holiday. It was around 10 pm and I was enjoying driving on empty roads. Suddenly, I noticed a lady waiting alone at a bus stand near Kashedi and I slowed down a bit, stopping eventually. She looked old, tired and had a bag which she grabbed and hurried towards my car. Something told me to be ready to accelerate soon.
She knocked at my window asking me to roll it down, which I did no more than 2 cm. "My husband threw me out of the house and I am all alone. My family lives about half an hour from here. Will you give me a ride? Please, I am no ghost", she pleaded with an intriguing smile on her face. She was pale and had unkempt hair. "I am not going that way, I am sorry", I lied and started accelerating. "Good decision", she yelled from behind and these words still send chills down my spine till date." - Anonymous
Well, it all seems unreal until you experience it yourself. Ever had a scary experience? Come on, scare us in the comments below.
Also, you can create your own travel blog and share it with travellers all over the world. Start writing now!
Get travel inspiration from us daily! Save our number and send a Whatsapp message on 9599147110 to begin!
Disclaimer: These accounts have not been verified officially. Tripoto does not take responsibility for their factual correctness.
Frequent Searches Leading To This Page:-
indian ghost stories, real indian ghost stories, real ghost stories in india, real ghost stories from india, real ghost stories india, indian real ghost stories, real indian horror stories