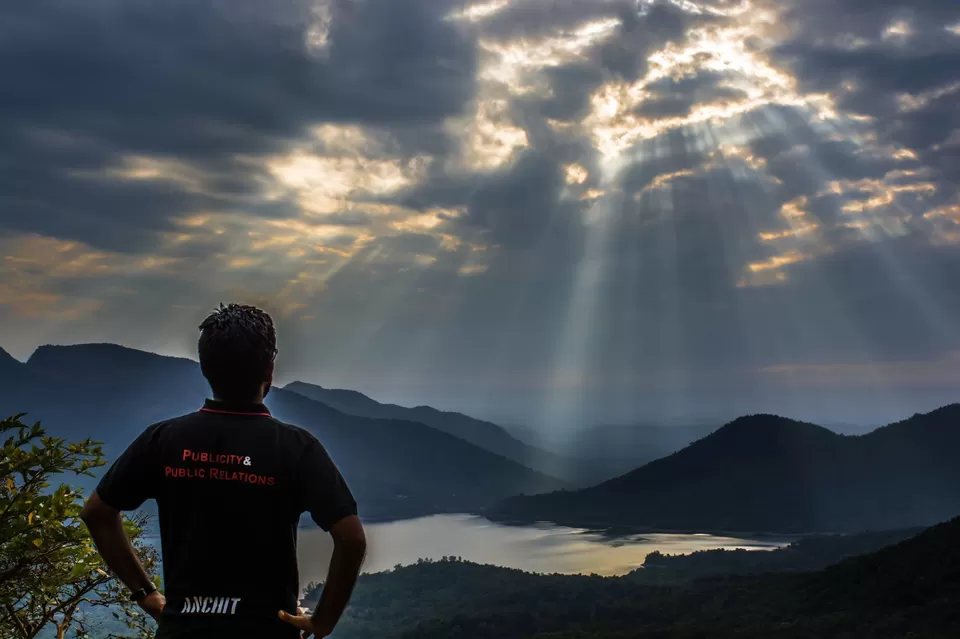 Goa is not just about beaches and booze. If you do make the effort to traverse a little beyond all the glamour, you'll be suitably rewarded. And so were we ( me and my friend, Madhur) , with this beautiful scenery at Chorla Ghats near the trijunction border of Goa, Karnataka and Maharashtra.
We rented a scooter ( Rs 350 a day ) and started off from our college, BITS Pilani Goa on a roadtrip towards Chorla Ghats after breakfast around 9 am. On the way, we stopped at Bondla Wildlife Sanctuary, near Ponda, which was a great experience in itself. Though most of the sanctuary is closed for public, the zoo is accessible. The distance of almost 35 km took about an hour and a half . If you're not using the ferry near Verna, the distance increases by almost 10-12 km. The sanctuary is immensely green, well greener than the usual Goan scenery, especially due to the rainy season. Well organized tours take place in the zoo. A variety of animals, from elephants to bears to crocodiles and tigers can be seen, not to forget the birds. A very picturesque place indeed.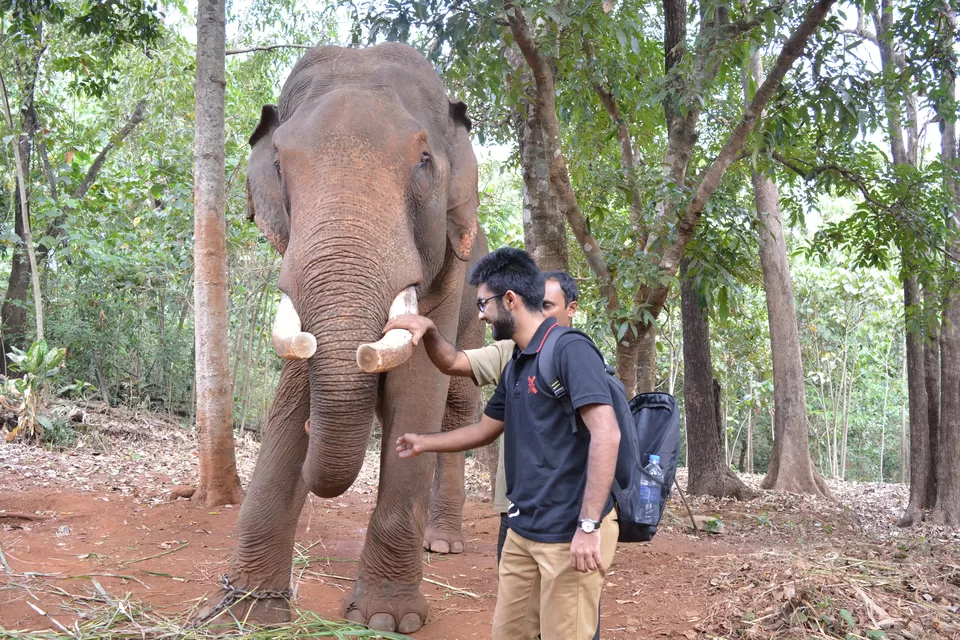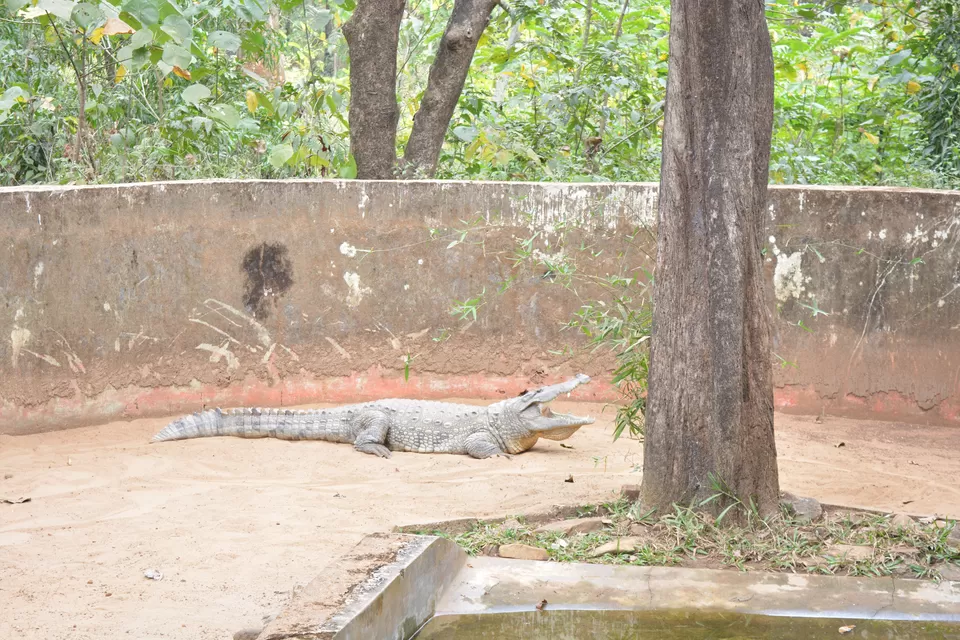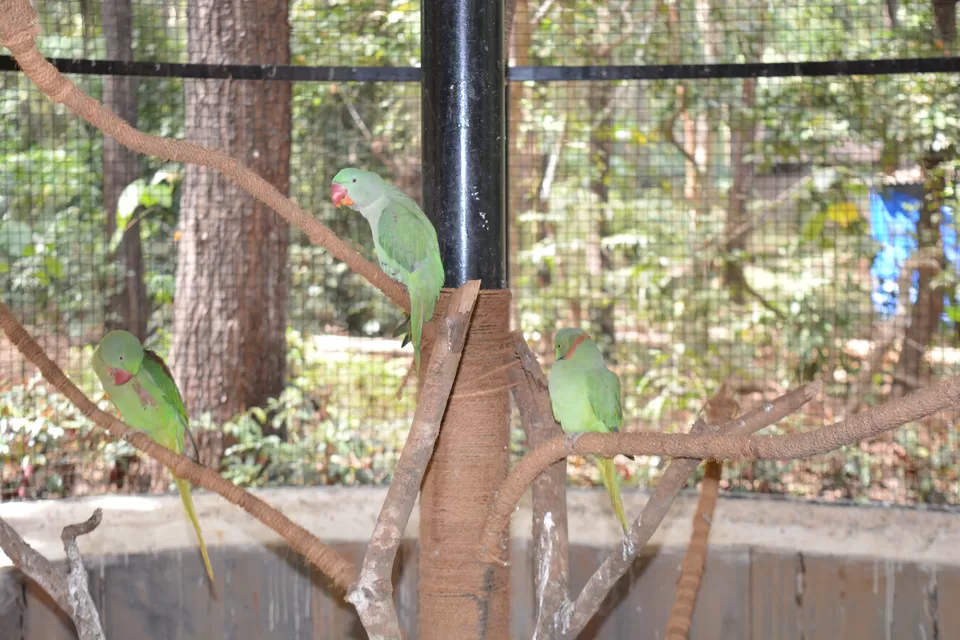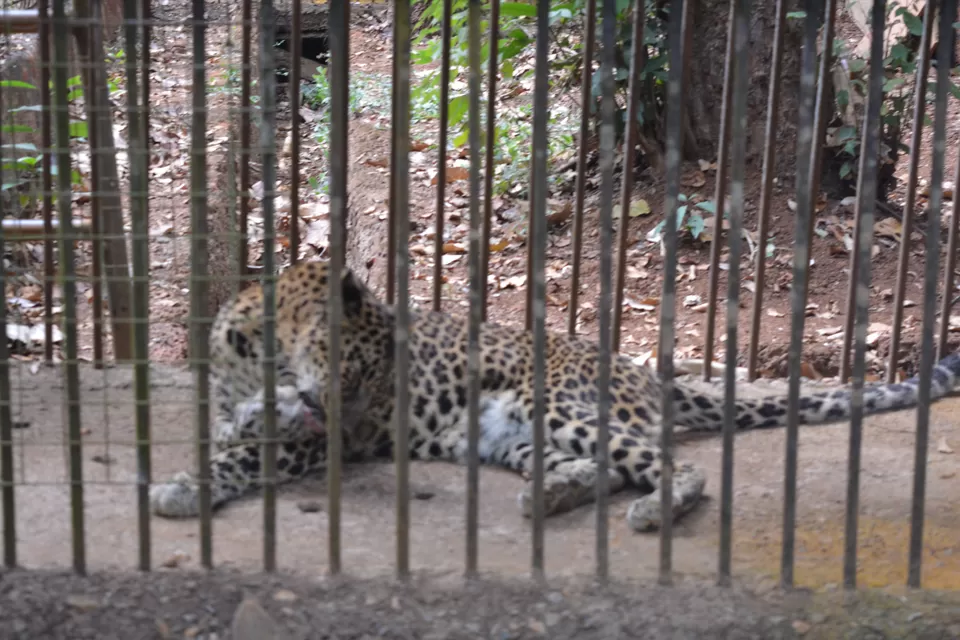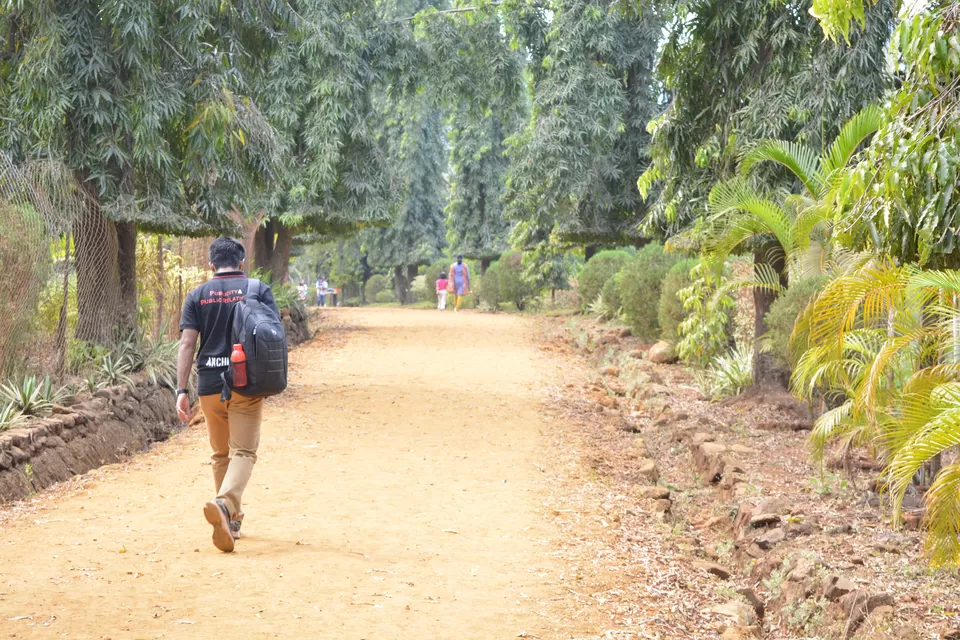 Next, we headed to Chorla Ghats, 40 km away at around 1 pm. We had lunch at a local restaurant near the sanctuary itself, since there are hardly any places to eat once you reach the hills. Because of such a terrain, it took a considerable amount of time to get there, not to mention the two of us were on an Activa the whole time. But, when you're in a place as beautiful as Goa, with roads as smooth as these, the journey is truly a blissful experience.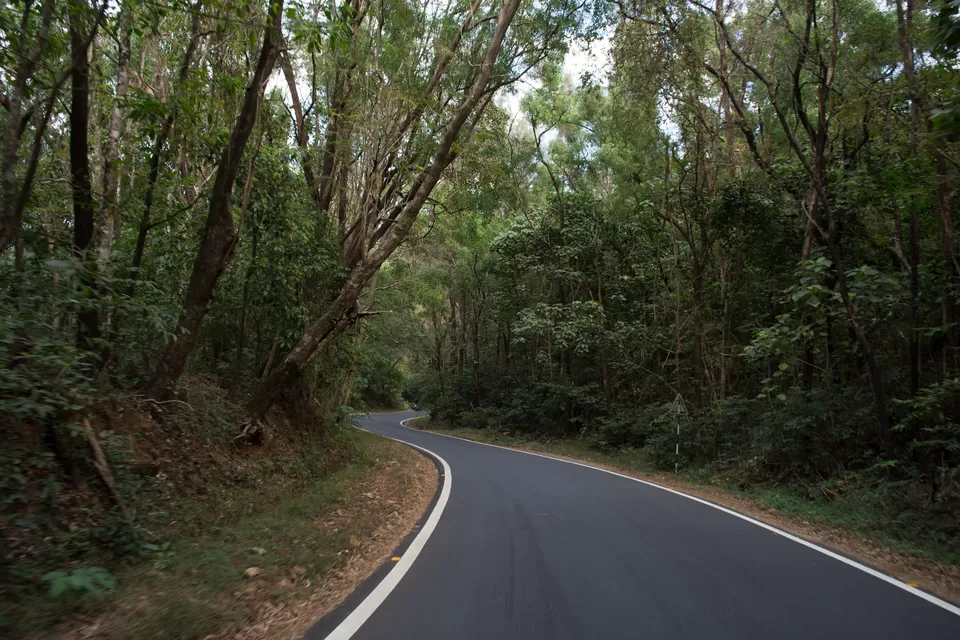 Finally we reached the viewpoint at Chorla, and boy was it worth driving 70 km. The sunlight trying to sneak in pervertedly through the clouds adding a bit of glitter to the lake below is a view you'd wish to wake up to everyday. Okay, let me stop here. Let me not write a million words, and use this picture instead.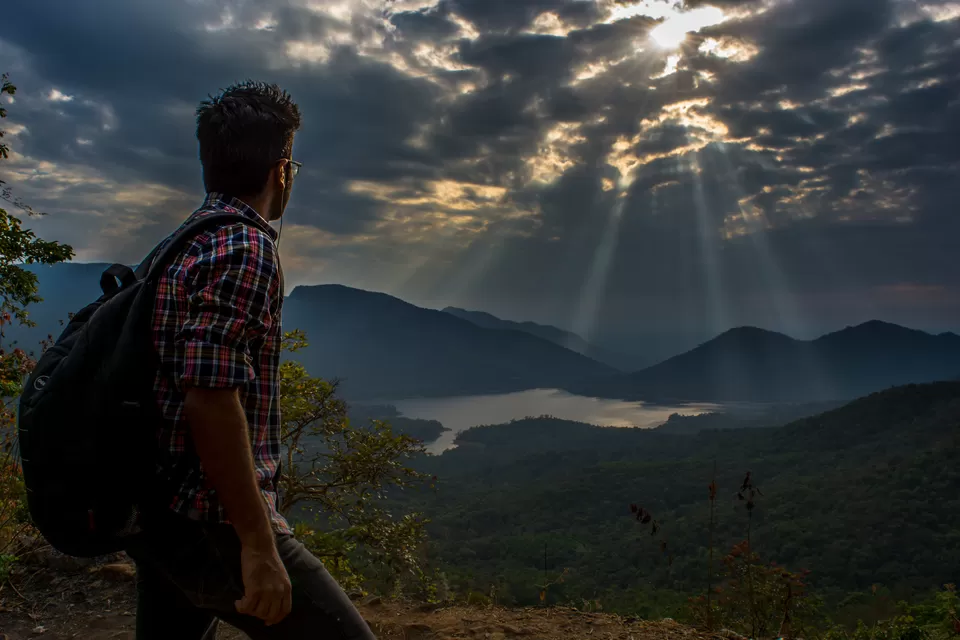 After coming back from the top (or heaven?), we made our way for the Calangute market for dinner, another two-hour drive from the place, during which we stumbled upon another one of Goa's impressive architecture - this magnificent bridge of Bardez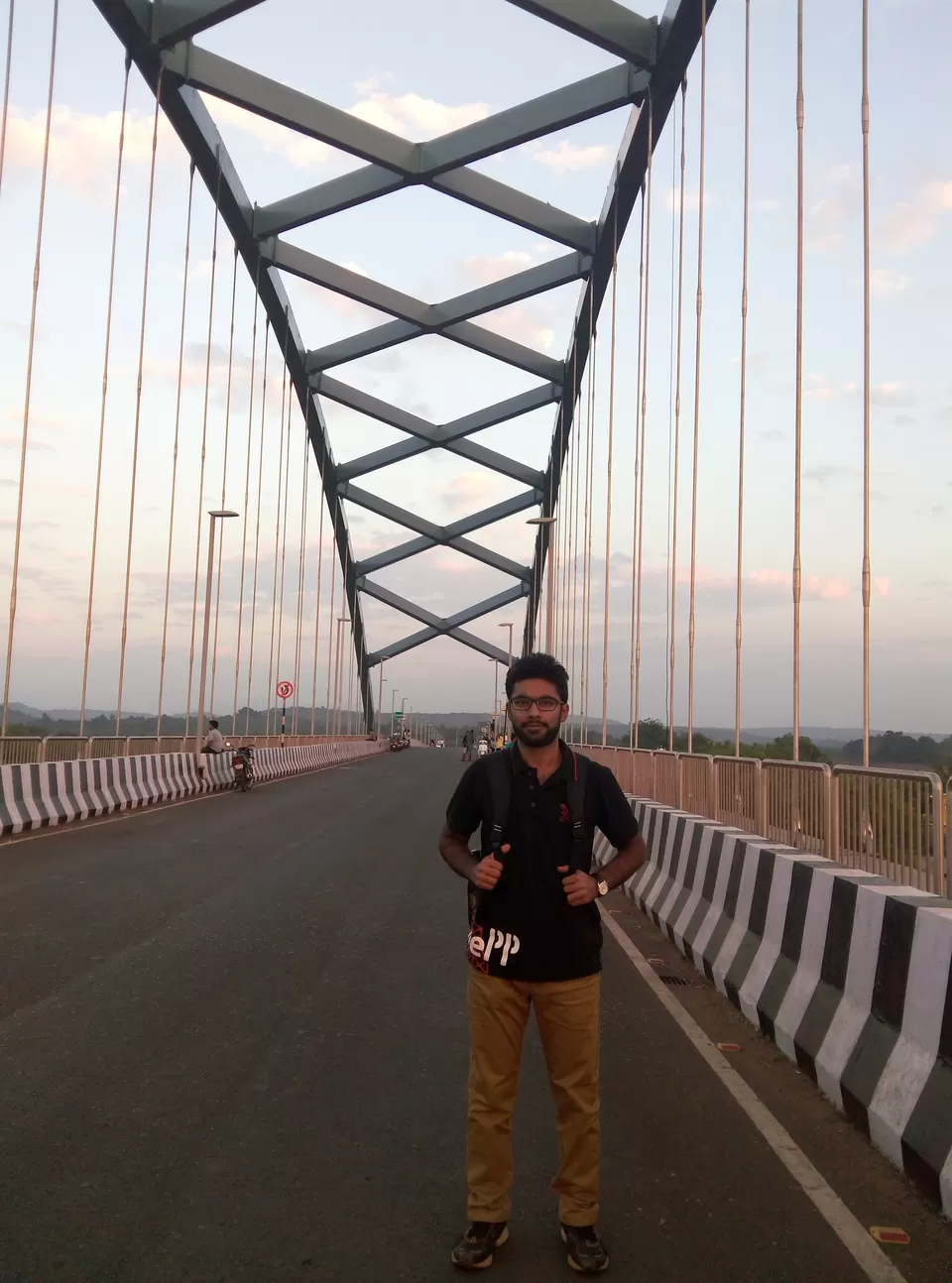 After having dinner we journeyed back to our campus in Sancoale, after a tiring yet fulfilling roadtrip. Oh, did I mention we traveled over 200 km on a two-wheeler in a single day? :P
Tips to remember if you're planning for such a trip:
1. Try going on a cloudy day, just after rains. Being in Goa, finding such days are not difficult. The rains will enhance your experience. The air is cooler and the vegetation looks greener. A bright sunny day will only wear you down on such a long trip.
2. Although the weather is pretty warm in Goa, keep a sweatshirt handy, since the hilly areas are windy and temperature drops considerably. It's all the more recommended if you're going on a two wheeler.
3. There are no petrol pumps or restaurants for a long stretch at the end. So plan your trip accordingly. Even the network is erratic.
4. If you're coming from the south, you may take the Durbhat ferry to reach Ponda. Ferry might be a new experience for some travelers. This will reduce the distance by about 8 km, but since only two ferries operate at intervals of 15-20 minutes each, and takes about 15 minutes to cross the Zuari river, you might have to wait considerably.
5. Recently a toll plaza has been constructed on the way to Chorla. So you might incur extra charges depending on your vehicle. The cost quoted above does not include this cost.