1)Dudhsagar waterfalls
This waterfalls is one of the most famous waterfalls in Goa, It is a four-tiered waterfall located on the Mandovi River.
Tickets to this waterfall are issued on token numbers basis. On busy days or weekends , if one is reaching around 9am, then one will be able to get the ticket around 2 pm. Fun starts once you get your tickets , a total of 7 persons go in one car or jeep to falls, these are government approved cars or jeep which goes for falls. Ticket price is 500 Rupees and 40 rupees for Life Jackets. 30 Rupees is being charged at the entrance of Jungle by government officials.
One way journey is 45 mins , one can stay in falls for 1 and half an hour and afterwards again 45 mins back journey.
The ride to falls is very bumpy and enjoyable. Falls view is really spectacular, one can enjoy natural beauty , water is very pure . One can enjoy bathing under falls !!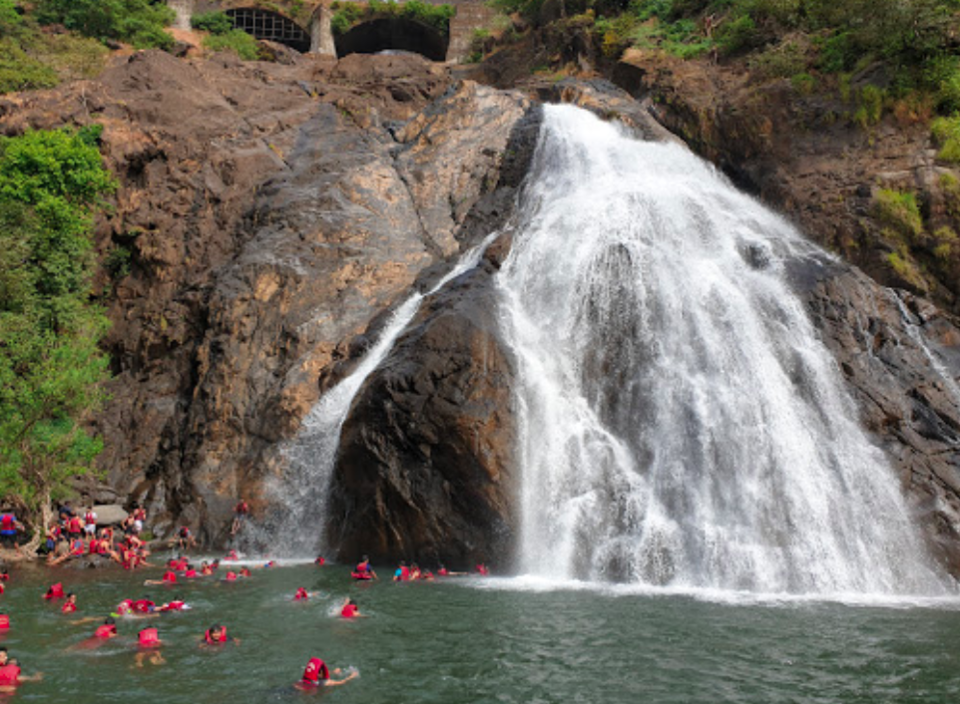 Take some eatable and clothes with you if you want to take dip in falls, changing rooms are available
2)Netravali Wildlife Sanctuary
Netravali Wildlife Sanctuary has many waterfalls i have named a few of them
a)Savri Waterfall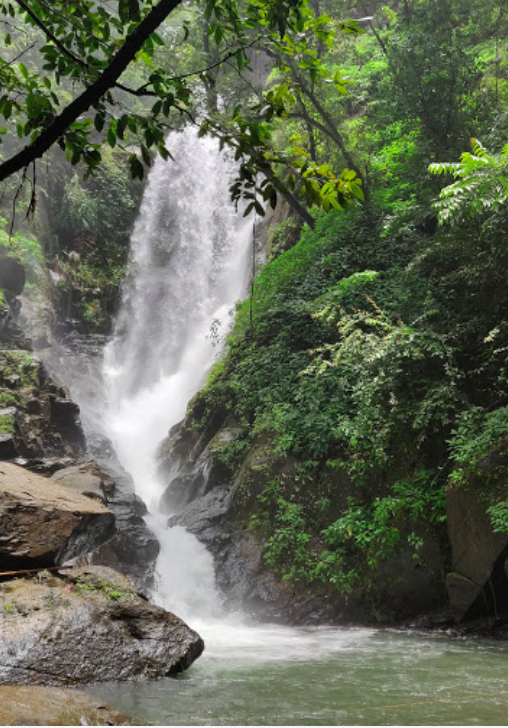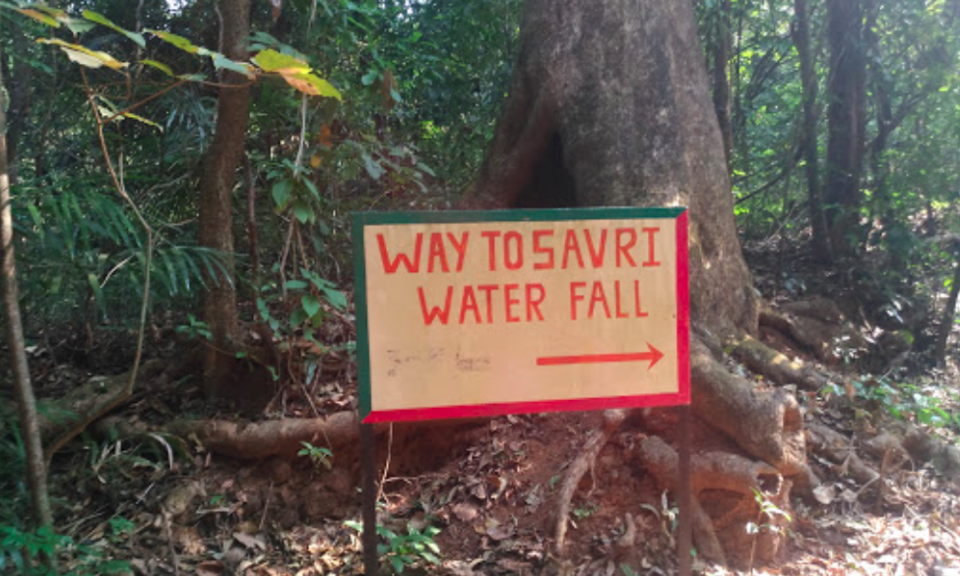 The waterfalls is located in the Netravali Wildlife Sanctuary it take about about 30-45min(aprox 4kms)to reach the waterfalls by foot. To enter the Sanctuary you have to pay an entry fee to the park about 20-30rs(not very sure)plus parking fees of vehicles plus camera fee(if you have any)
b)Mainapi Waterfall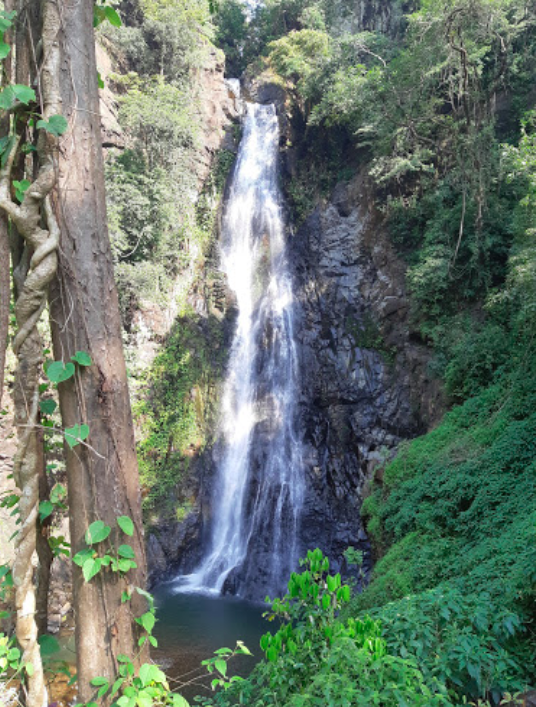 This water fall is also located in the Netravali Wildlife Sanctuary. To get to the waterfalls you can walk 4.5kms or you can take ur scooter and walk 500mts. Be careful if you decide to take ur scooter the roads might be mushy and hard to ride during the monsoon.
c)sonal waterfalls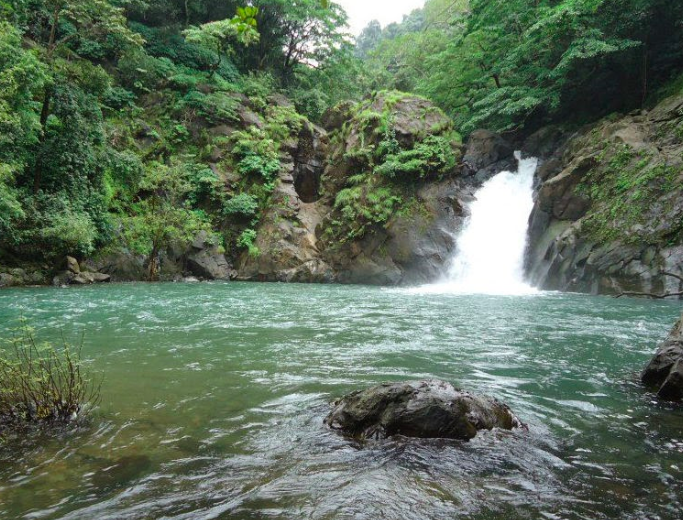 sonal waterfalls is also located in the Netravali Wildlife Sanctuary, one has to begin the trek from Netravalli village at it is about 6kms this place is a little off beat you. there is a tour company that organises trek to this falls its called OffTrailAdventures so check with them.
3)Harvalem Waterfall
Harvalem Waterfall is around 35kms from panjim not many people around and you can swim or go close to the waterfall since it is powerful.
4)karmalya waterfalls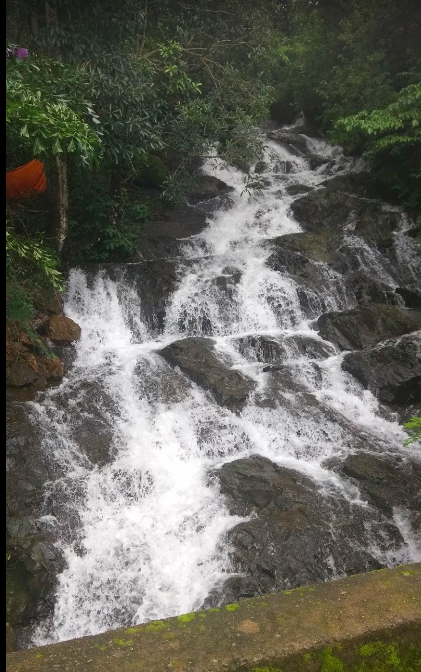 karmalya waterfalls is very close Ponda and its by the road. Though its beautiful villagers don't allow people to venture in, as its risky.People consider this falls screed place, as down the spring their is Laxmikeshav Temple
5)Bhupar Waterfall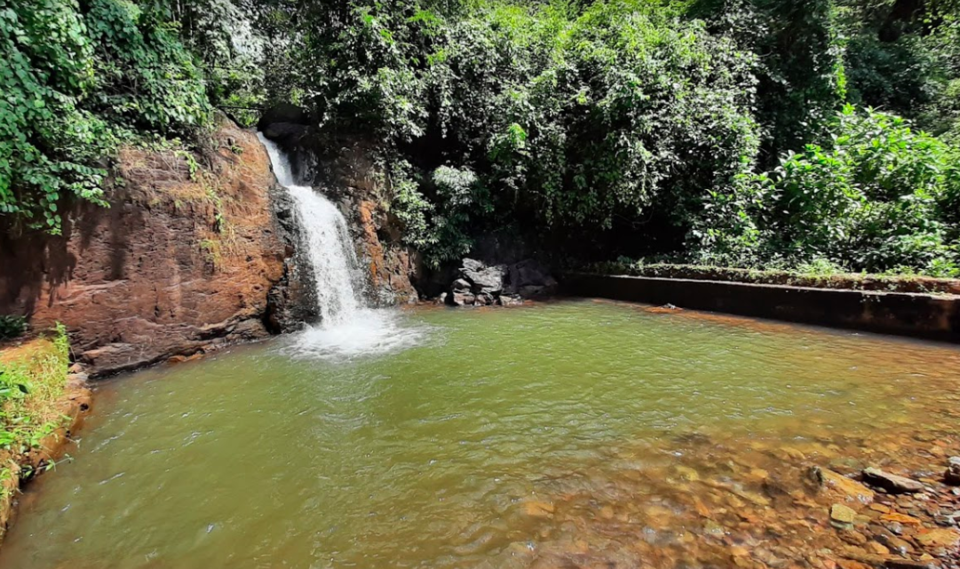 Bhupar Waterfall is a Seasonal waterfall with great picturesque surrounding. Easy to access no need for a trek and safe for having a dip.
6)Bamanbudo Waterfall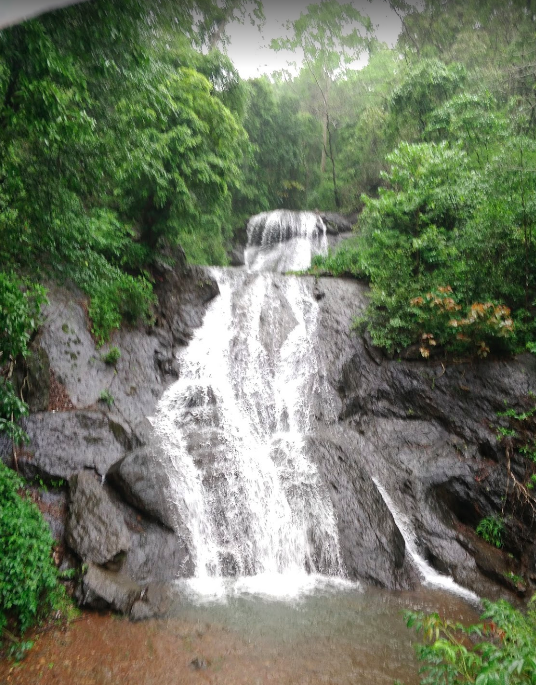 Bamanbudo Waterfall is by the road its easily accessible
7)Kalsa Waterfall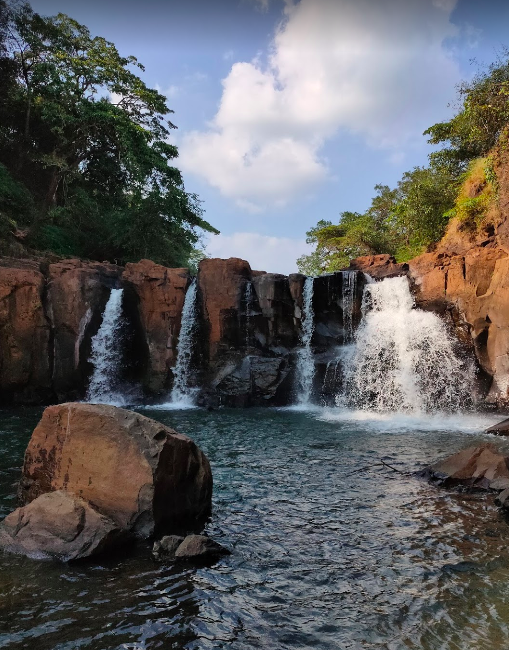 It is an easy and short trek to reach kalsa waterfalls. The trail starts just behind the Delta restaurant in chorla ghat, You can ask the locals around for the location and know if there is water in the falls.
8)Surla waterfalls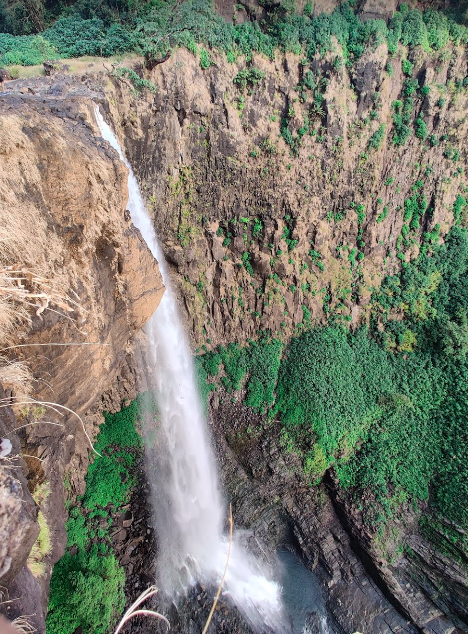 The Surla waterfalls is quite a sight, you can trek to kalsa waterfalls & then to Surla waterfalls.
9)Hivrem Waterfall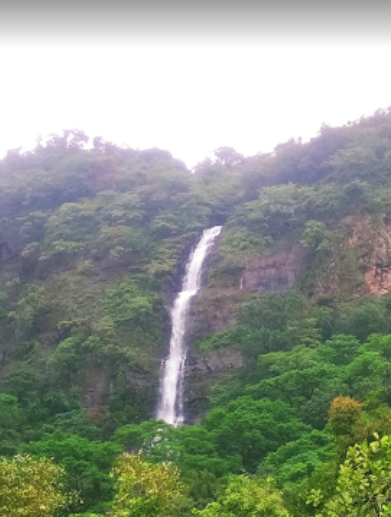 Hivrem Waterfall can be reached after a tough trek up the mountain while coming across small streams, slippery rocks, The whole trek might take around 1 to 1.30hrs(5-6kms).There are total of three waterfalls in close vicinity. Getting to first waterfall is comparatively easier than the rest two. An experienced trekker can cover them all in same day. Once on top of the mountain one can view truly majestic views of the surrounding and the village.You can find out the trek directions from the locals
10)Pali waterfall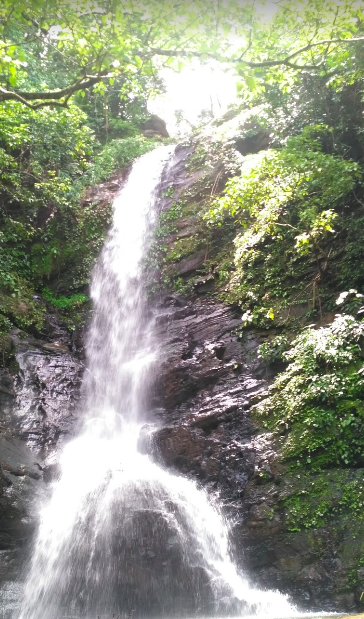 To reach the waterfall one must trek around 2-3kms from pali village
ask the locals for more information on the directions.
Few more waterfalls that you can visit
Sadolxem Waterfall-south goa
Kuske Waterfall-south goa
Satrem Waterfall -North goa
Charavane Waterfall -North goa
Please check with the hotel/locals for the right time and safety of the waterfalls
and do comment if i have forgotten to put any waterfalls in the list :)
#goa#Beach