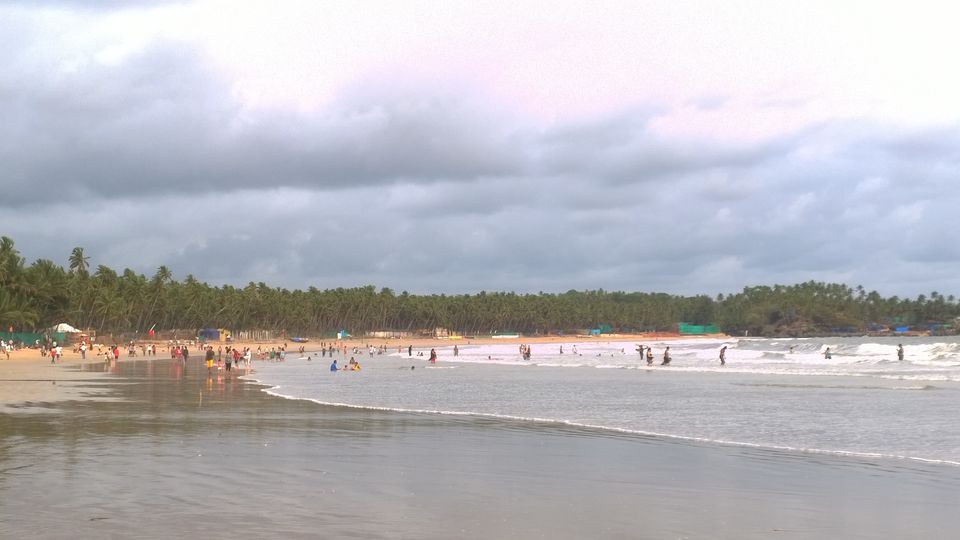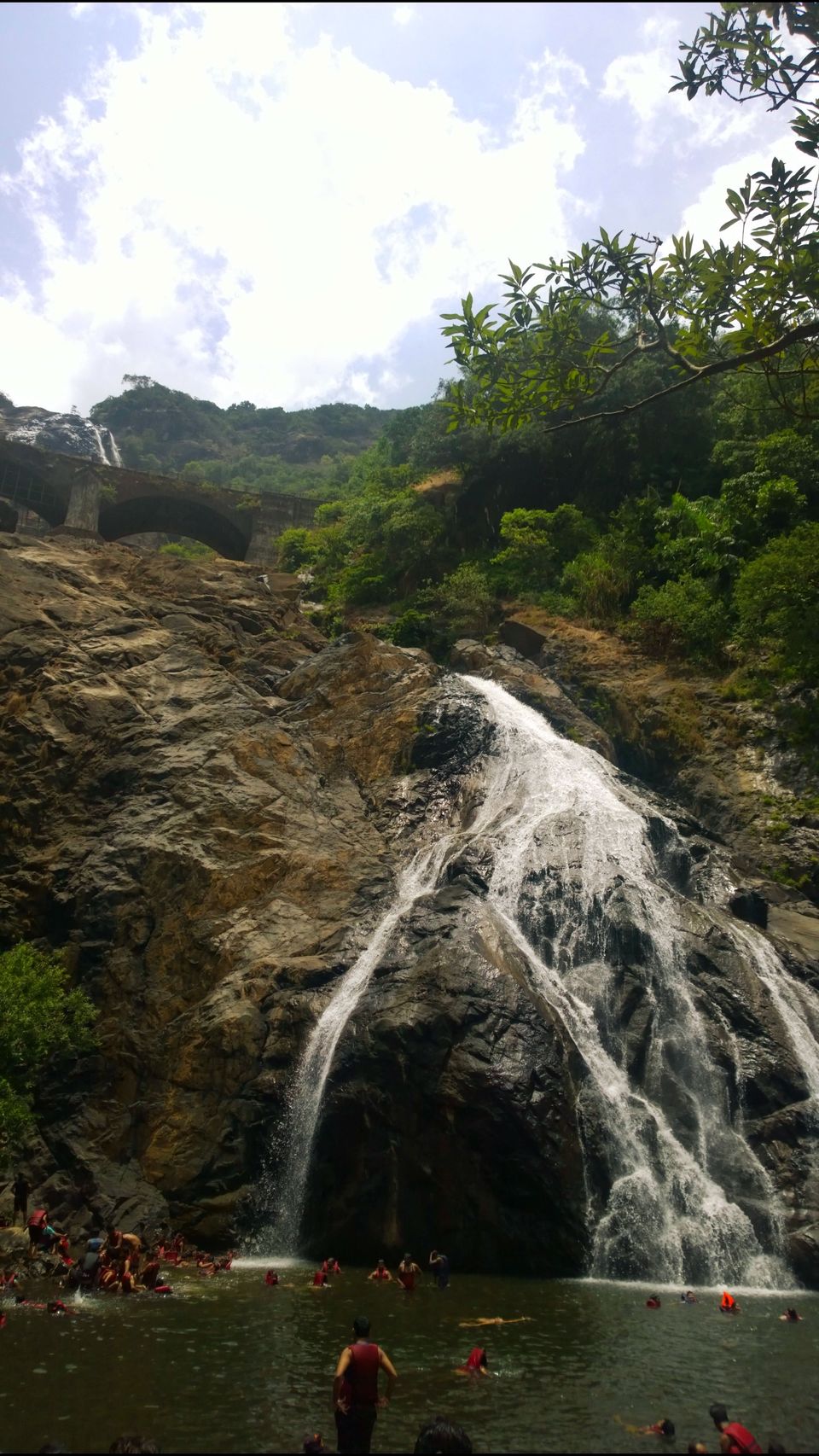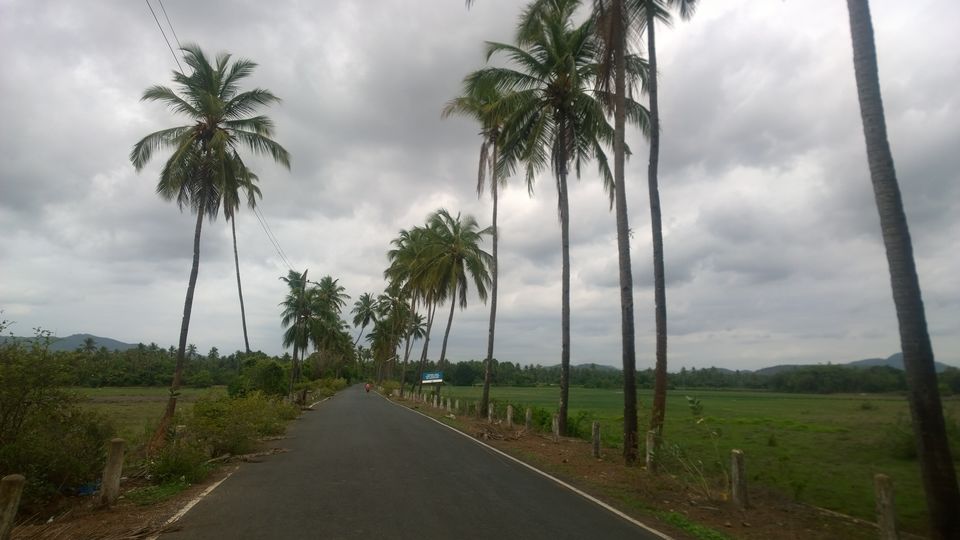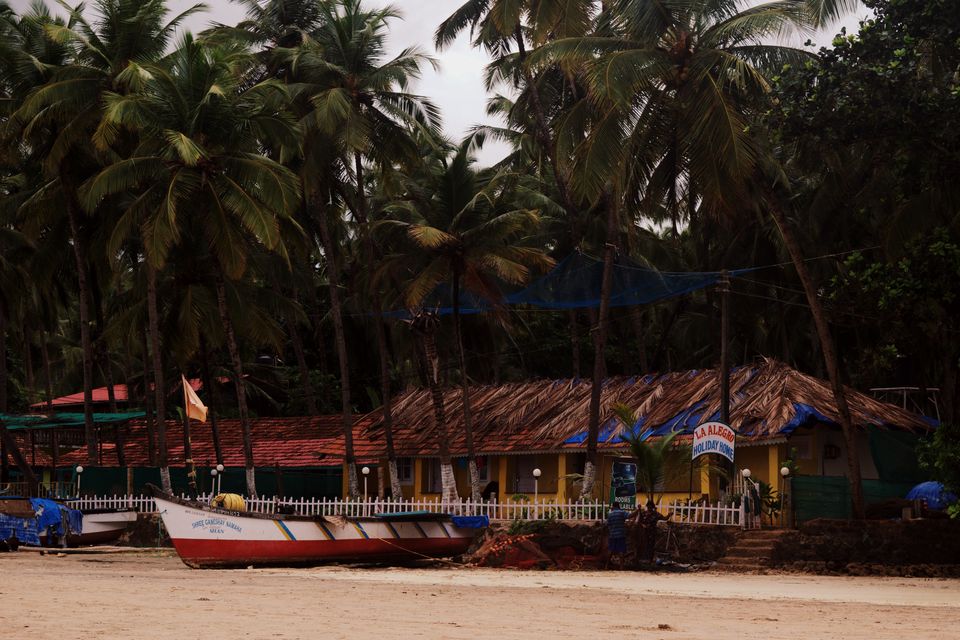 Goa is known for its beaches, sea food, cheap booze and casinos but the fact that's mostly missed is Goa is located on the Western Coast of the Indian peninsula and Western Ghats mountain range that runs parallel to the state making it rich in its biodiversity. This added feature makes Goa a versatile Place. A large part of Goa comes under Reserved and Protected Forest and is restricted zone. Not much people are aware of the beautiful biodiversity of Goa.
Goa houses beaches, waterfalls, mangroves, estuaries, islands, sanctuary, National Park, spice gardens, historic monuments and a wide range of sports and adventure activities.
We arrived at Goa station and were mesmerized with the Beautiful caricatures of Mario Miranda- An artist that has shown glimpses of Goa and its people through his caricatures. You will find these sketches in various places in Panjim as well. Also you can buy them from Mario Miranda Gallery.
We wanted to explore beauty of the place, so we decided to spend less time in North Goa which is overcrowded with tourists. We started our journey by hiring bikes from Panjim (most convenient and easily available mode of transport in Goa). Goa State is so tiny that you can easily drive from one end to another end of the state in shorter time.
The roads are well maintained and are less crowded. We intentionally visited Goa during monsoon as it turns more greener and prettier during and after rains. The weather was pleasant and made our journey soothing.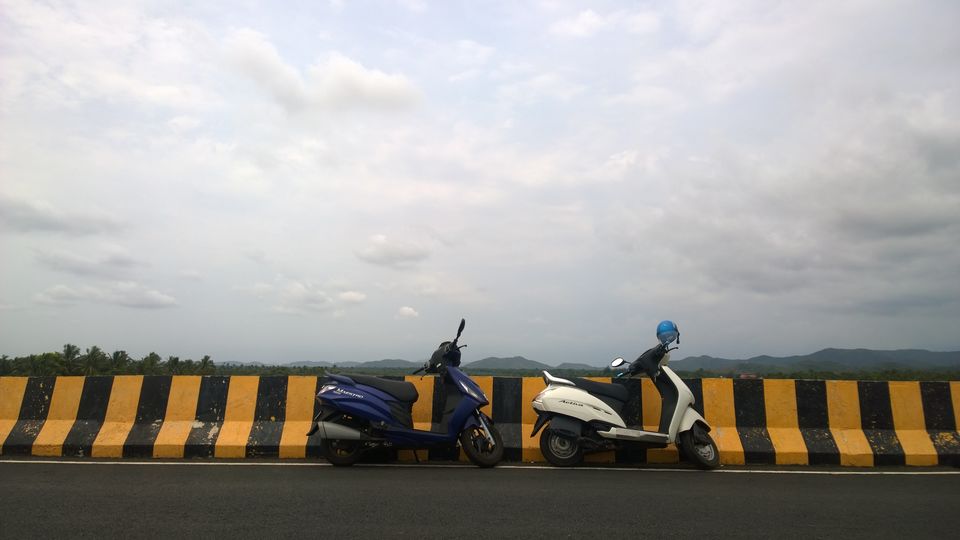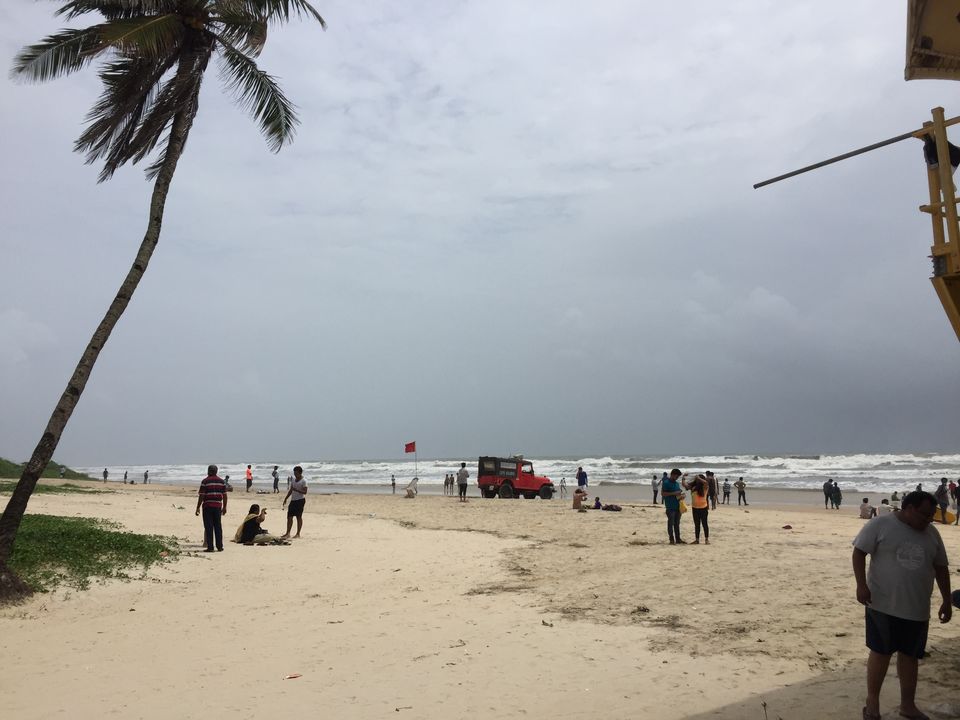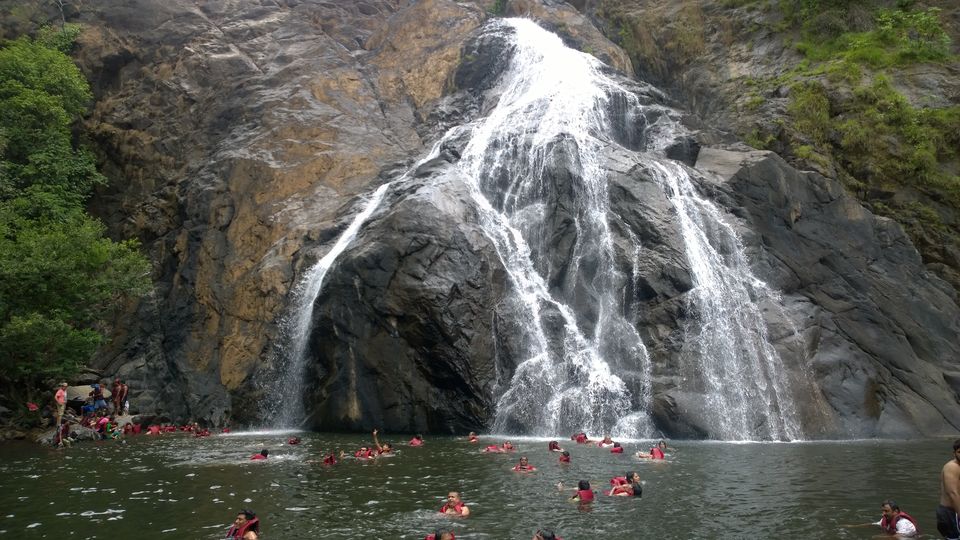 For first 2 days we were hanging out around South Goa beaches.
On our 3rd day we visited old Goa to experience Goa back in time. We took and off route to old Goa and took a ferry ride. Goa is among few places in the country which has waterways.
The best part of the day was we hopped through islands to reach old Goa. These islands were almost untouched as the only mode of access were waterways and very less tourist opt for them. These waterways takes you from one jetty to another free of cost.
On our way back we took ferry again. The weather added to our experience and we could enjoy this tranquil view.
On the fourth day we visited Bhagwan Mahavir wildlife sanctuary (known for Dudhsagar Waterfalls). The sanctuary is covered with Thick forest clad slopes of the Western Ghats that is rich in wildlife and a paradise for bird watchers. The route was Pleasant. After reaching checkpost, we had to register to enter the sanctuary.
Forest jeeps drive you inside sanctuary for almost 7kms and then after trekking for a km or two you reach to these magnificent falls.
Caution: The fishes here will give u a good foot spa.. Yes the fishes here bite.. so don't be scared. If you are planning to dive in the pool then you can rent life jacket from the checkpost. Also do carry an extra pair of clothes... This water is worth a dip.
If you are keen to know how our spices are grown and want to take a tour of its kind then Goa also offers a half a day tour to its spice gardens... Ponda houses a set of spice gardens that will give you a tour of how various spices are grown, how feni is made, how locals use to live in goa and a great aroma relates you with nature. It also houses a restaurant that offers organic meal, a swimming pool to dip in, and a few adventure activities.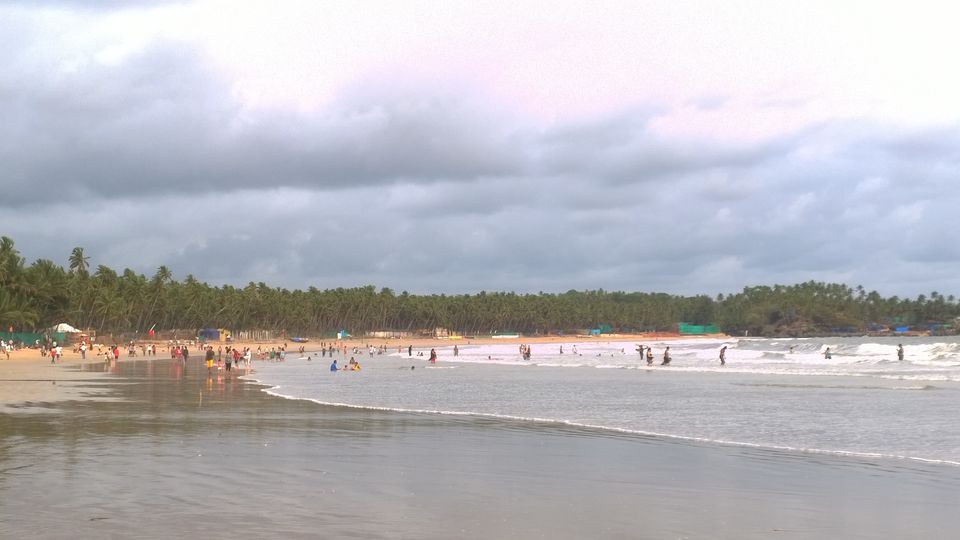 Our 1st stop was colva beach in South Goa. A beautiful beach with less tourist intervening and having limited water sports. we chose to have water sports on the southern beaches instead of northern ones. Our 1st day ended with enjoying water sports and clean beaches.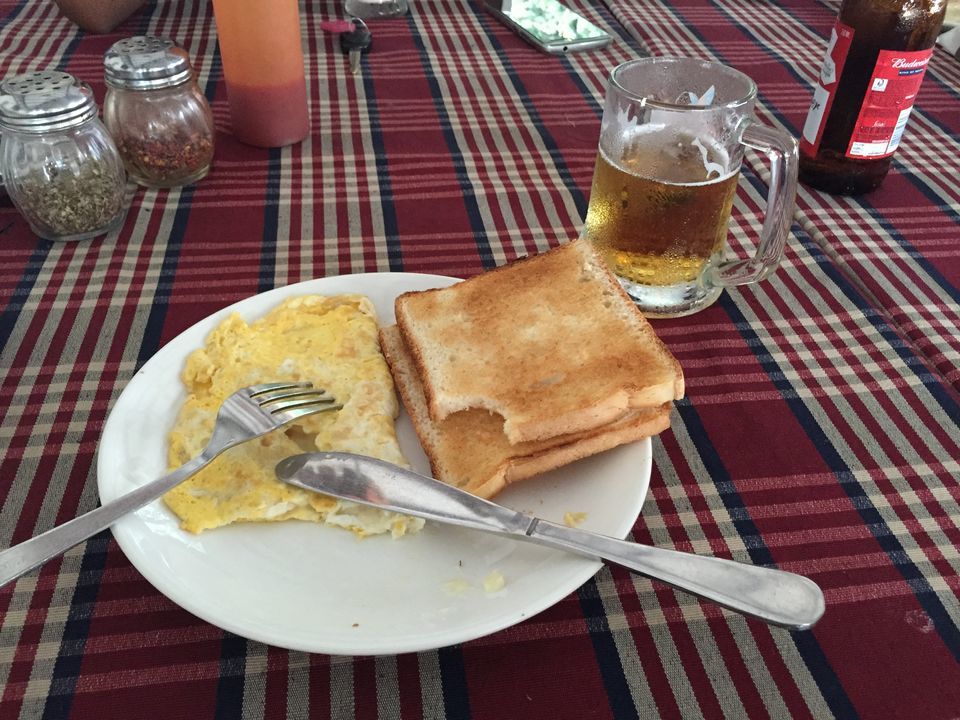 After spending a soothing day, our evenings ended crashing at North Goa beaches... Baga and calangute are way too crowded but have set of gooood shacks where you get amazing sea food.
We were not fond of crowd so we ended up going Anjuna beach.. If you love seclusion and good music then Curilies in Anjuna is a good place to chill during late evenings.