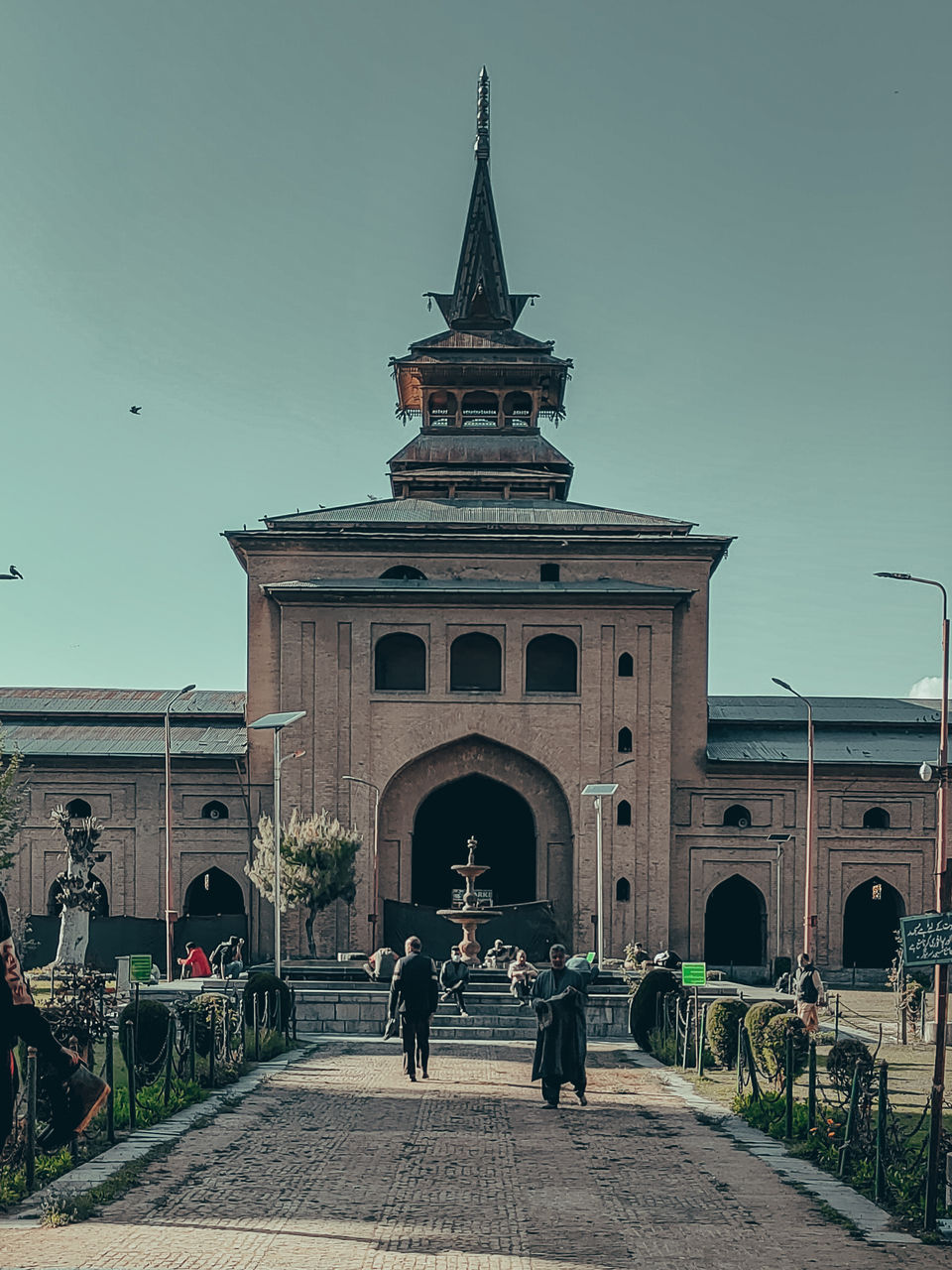 A very special way to see the non-touristy, old and culturally rich interiors of Srinagar city is to go on a walking tour of the Old City.
The walk starts through the Lal Chowk and its history, meanders around the erstwhile Kashmiri Pandit areas with homes having intricate wooden windows, projected balconies and arc-shaped doors, indulges in the buzzing markets around wooden bridges (Kadal) built in the Kashmiri style.
The walk then matures and opens into majestic Sufi mosques/mausoleums of the pirs who once introduced the 'Shaivite' valley to the new order of Islam and which paved the their symbiotic co-existence, commonly referred to as pluralistic order of Kashmiri life - "Kashmiriyat".
The walk takes you on a reality check; lays bare the mundane life of the ordinary Kashmiri - one who does not own a shop at Dal Gate, one who does not travel to Bangalore for studies, one who resents the Army and one who aspires "freedom".
The walk through winding alleys, tiled pavements and chowks - some peaceful, some volatile....also takes you through the temple of Sharika Devi - the patron goddess of the Srinagar city, the embankments of the Hari parbat fort and the Rozabal shrine.
Along with all of the above, what really renders this walk life is the person who guides you through it.
In Mr. Abdul Zandari you will find a person, who is not only passionate about Srinagar and its heritage but also interested in sharing as much as possible with the people accompanying him on the walk.
He is a rationalist and his awareness of the delicate nature of the Masla-e-Kashmir (Kashmir issue) is an eye-opener.
He is very balanced in his estimation and is a great company with whom to learn, understand and then discuss the history of Kashmir and its ever evolving, all assimilating cultural ethos.
He calls 'a spade a spade' and never plays the "agent for commission". He infact suggested us ways we could have reduced our expenses along the trip.
And the surprising thing is he does not charge any fixed amount for his services. You pay as you like.
I can surely say the best thing about our Kashmir tour was this walk - into the true face of Kashmir that now seeks freedom, where Shankaracharya once walked, where the winds of Sufi Islam touched the hearts of Hindus, Where Shiv baba appears as ice, where militants routinely fire their rifles and where our civilization once gathered shape!