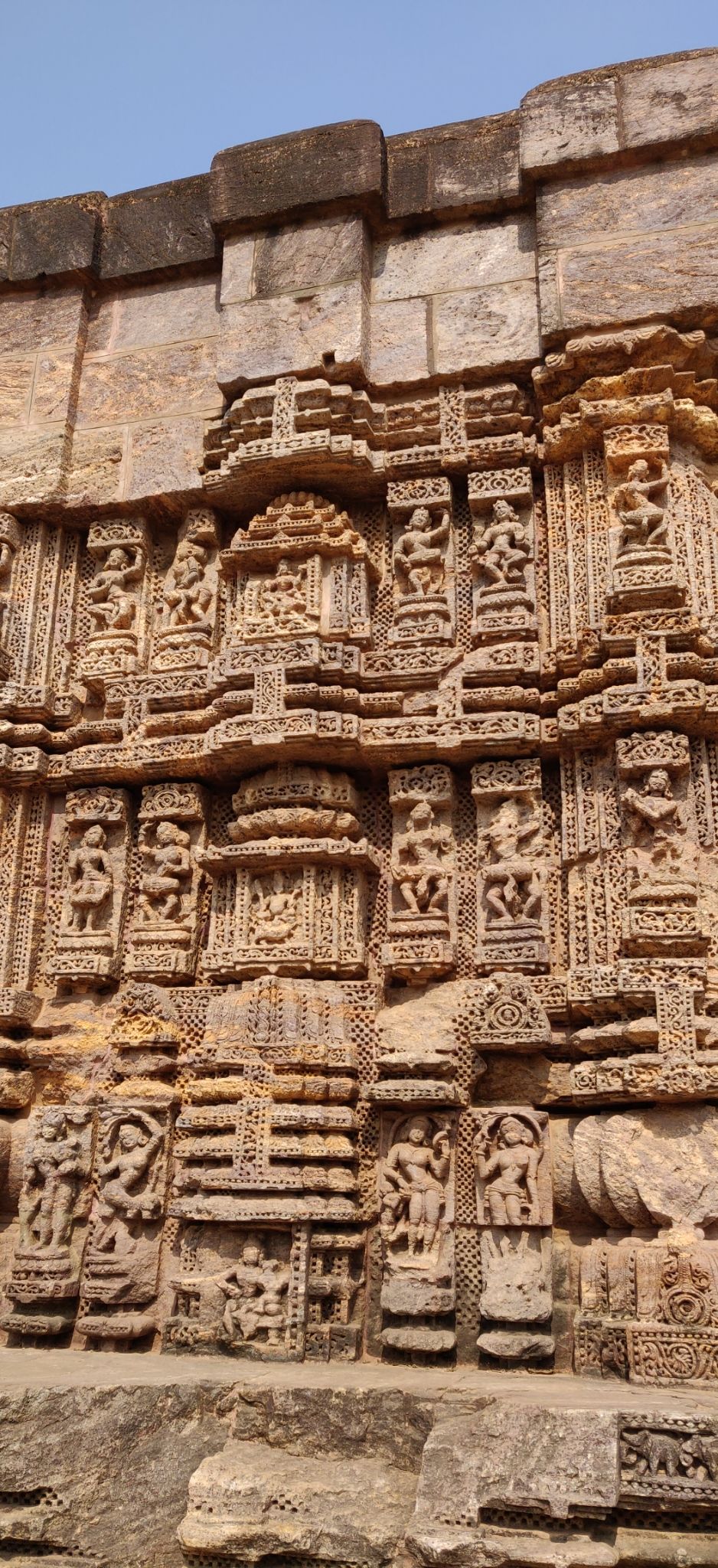 Jai Jagannath
After a long long journey from Varanasi to Puri, it was impossible for me to continue without having a break, I reached my hotel room near the Puri beach and started searching for the secrets of Lord Jagannath Temple. To my surprise, this old temple in heart of Puri have amazing secrets asociated with it.
I found facts like
- the flag swirls in opposite direction of wind
- no birds fly over the main temple
- A person changes flag daily at time of sunset (amazing)
- Sudarshan chakra appears to be facing you from wherever you sees it.
- Prasadam being cooked in 7 clay pots, the food in upper one cooks first.
and many more.
After knowing such out of the box things, I could not waste my time just lying on the bed. I took up a bath, reached the Temple somewhere around 6. Flag changing has already been done, so I missed an amazing part.
Truly, the temple is full of positive energy, you feel calm there. It was not crowdy so it was easy for me to find a place and sit in the temple for some time. Priests in the temple tried to sell the "Prasadam" for ₹100. I am a BRAHMAN myself, I feel attracted to there dress, that unstiched dhoti on upper part of body and a beautifully worn another one for lower body captured my heart. No branded clothes could give that pleasure that I was imagining in having worn those two unstiched Kesari Dhotis.
Spent some time there, few talk with random strangers all aged personals, none on my age. They were locals and regular visitors of temple. They advised me to come for morning arti, for an splendid experience.
I took holy rounds of temple found amazing small small temples in the vicinity of Jagannath Temple, had Prasadam and leave the temple with a promise to come for morning arti (I regret missing it).
Came to the puri beach, found chairs at ₹15/hour to feel sea breezes. After some time came to my hotel room and fell asleep instantly. Woke up late took thr bath missed temple arti.
I had planned to visit Konark and Bhubaneswar, came to know about yatra buses from Puri city, that covers several sightseeing in Puri, Konark and Bhuvaneshvar.
Reached the bus stand at 8, bus persons are real thugs, thet charge different amount from different persons, normal charges are 150/person. I was charged 250. Some even paid 300 also.
After one hour wait, journey started at 09 AM.
First spot was Chandrabhaga river front. Its a point where Chandrabhaga river meets Sea. Morning views are amazing. All Indian things you can find in there.
Then it comes Konark Sun Temple. Splendid. Marvellous. An architectural gewel. You will say wow in the very first view. Normally it takes 2-3 hours to visit the complete temple. Made completely on base on Indian "Jyotish Shastra". To my surprise, our guide told exact hour:minute:seconds just by seeing the shadow of RATH'S excel. It's amazing and contains a deep explanation of planetary motion and postion of earth with respect to sun. Genius!
From there its a long journey to Bhubaneswar, Lingaraj Temple, photography and mobiles not allowed to be carried inside.
An ancient Shiva Temple made in 8th century with Kalingan Architecture, with several small temples in vicinity.
Then we came to Udayagiri and Khandagiri Caves. Not much to explain, becoz I have no idea how ancient men had managed to cut a giant rock and make shelters for themselves, some caves even have 2 floors, dont know how did they made it.
Then we came to Nandan Kanan Zoo. A must visit in Bhuvaneshvar if you have plenty of time and if you are animal lover. Be there before 0530 PM, zoo timings.
Journey ended!
Must try Oriya sweets like ChhenaPoda and Rassogulla.