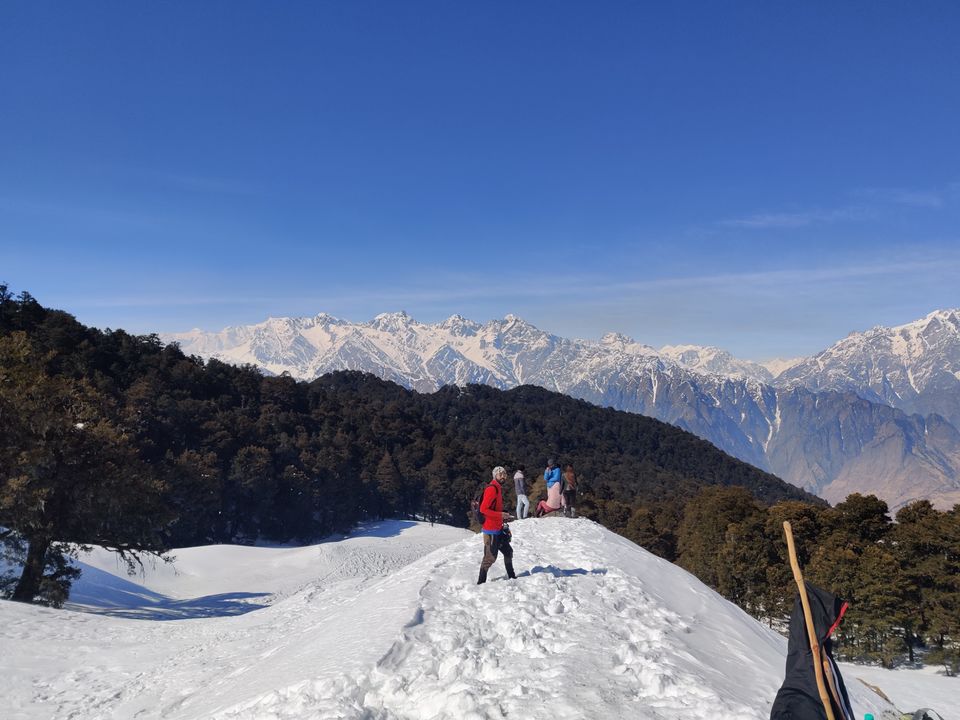 I remember when I was 12-13 years old everytime I visited a garment shop to buys some good outfits for myself it always took me hours to pick one. The same I have had this time before decided to visit Auli.
I've one week holiday an office break. Leave my virtual girlfriend my Excel to live into reality in the Himalayas to feel the real beautiful things.
Here's a short itinerary based on my backpacking to Auli and Rishikesh.
Delhi-Haridwar-Joshimath-Auli-Rishikesh-Delhi
I left Delhi in the night at 10:00 pm I have book my bus ticket from IRCTC which cost me around 400Rs.
Delhi-Haridwar (540km) Haridwar-Joshimath (277km) total time to reach joshimath is around 15hrs.
The best way to reach Auli from Delhi is to take a bus from Delhi (Anand Vihar) to Haridwar. This is an overnight journe. From Haridwar either you can take a private cab direct to Auli(9hrs) which cost your around 1000Rs or a bus to Joshimath (8hrs) which cost you 400Rs.
Auli is an excellent place to visit in winters in summer as well, in the winters when the whole place is covered with the snow that make the place ski resort in India. A place where to can do an adventurous sport of winter. Skiing is the major attraction in Auli in winters.
And you can also do trekking in the snow towards the Gurso Bugyal (Mini Switzerland of India) you will see the second highest peak of india mountain K2.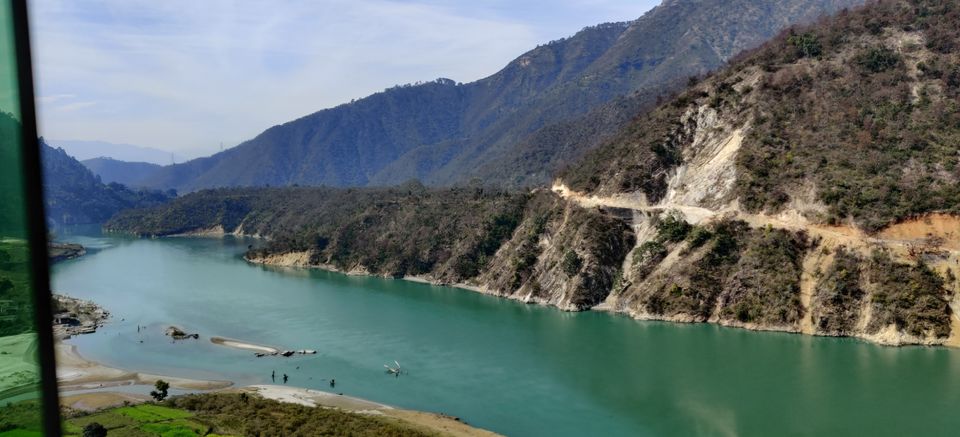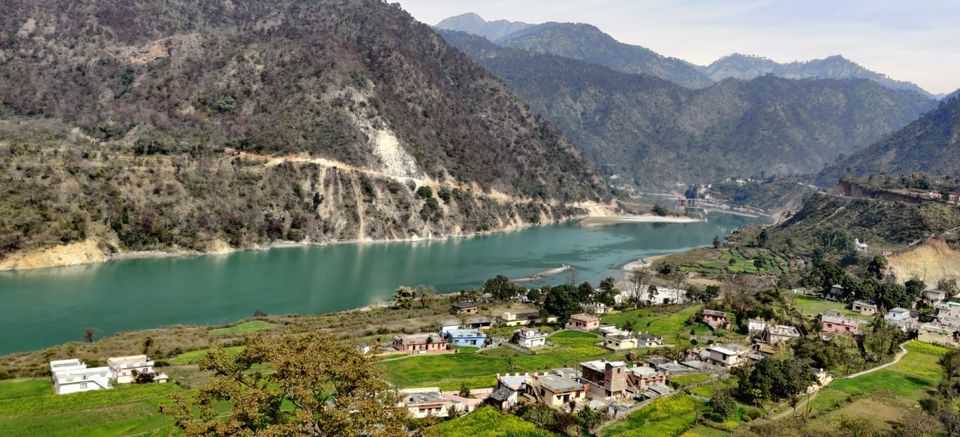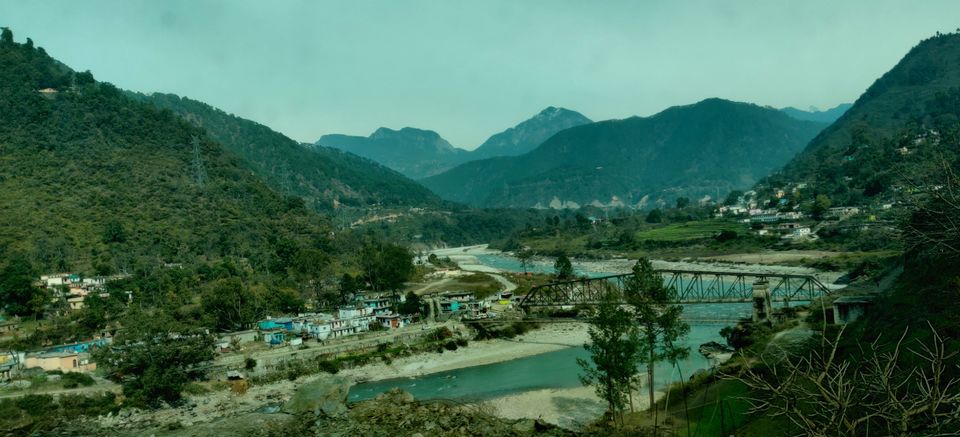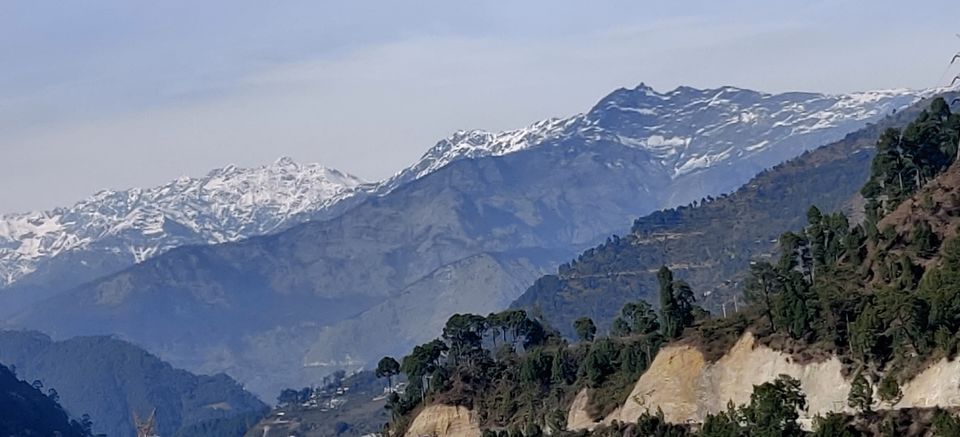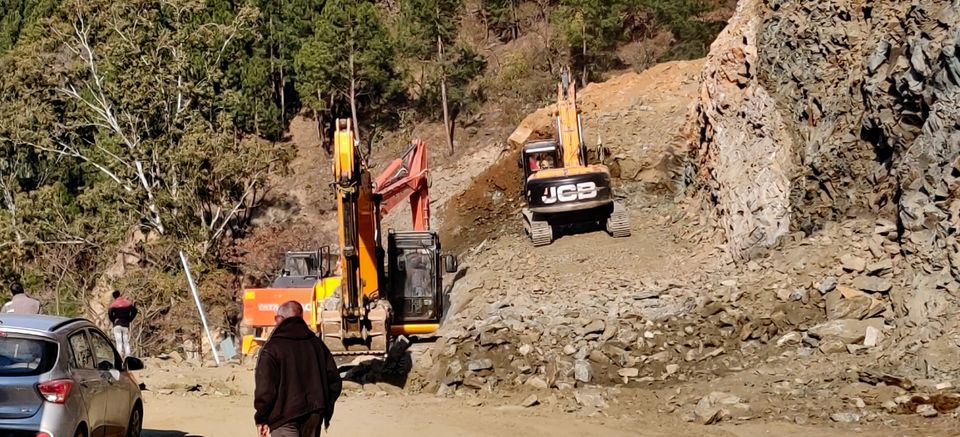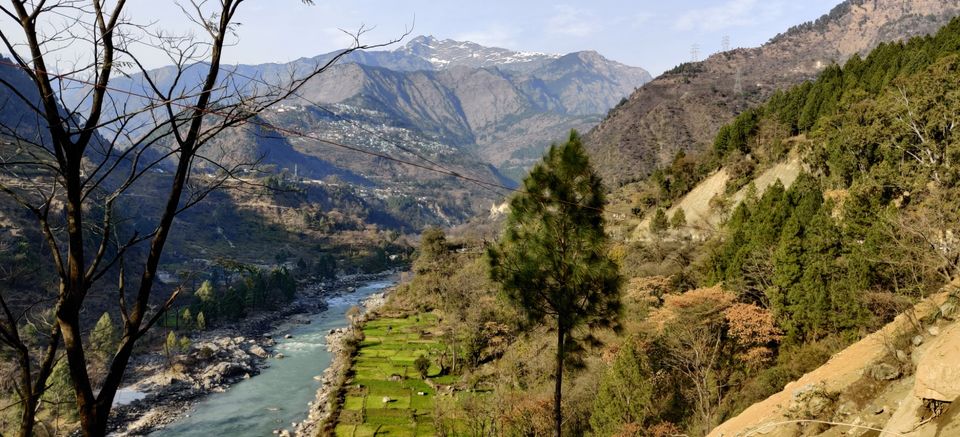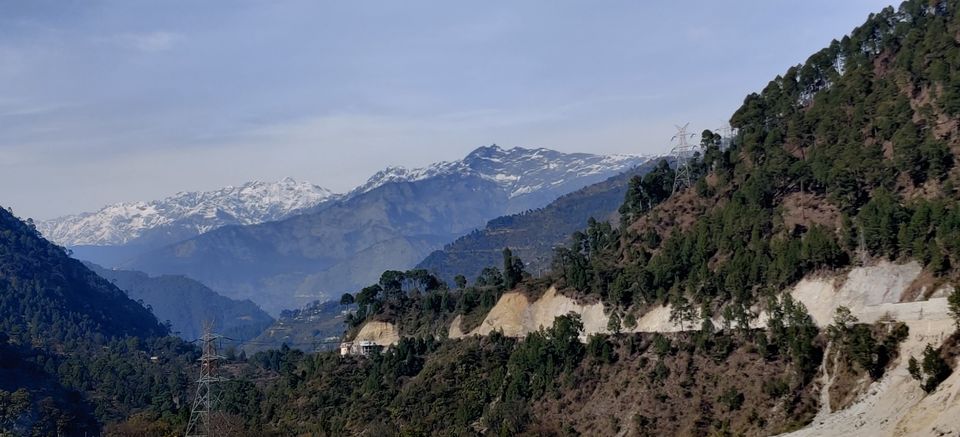 I reached Joshimath in the dark it took me around 16hrs to reach Joshimath. A journey of 540km started from Delhi to Haridwar to Joshimath. It was a long journey I have ever experienced in my life till now spending long hours in bus made you so exhausted but still I made it. I booked a room in a small hotel which cost me 100Rs. Per night. A good room with geyser and a heater is a perfect combination you have in mountains. I have a menu given by the manager of the hotel. I ordered food for myself which cost me around 300Rs.
Expenditure: Rs. 200 + Rs. 800(Trans.) + Rs. 1000(Accom.) + 300(Food) = 2300Rs.
Joshimath is the place where you find the mystery of the Badrinath and Kedarnath. In Joshimath is the home of temple of Narasimha God and the seat of Jagatguru Shankaracharya of Joythrimath. In Joshimath there is an ancient Kalpavariksha from where Shri Shankara Bhagvatpada had the vision of the Joyti of Badrinath.
The Narasimha Badri is the ancient temple and the Shankara Gaddi of Jagatguru are kept here for the winters.
SIGHTSEEING:
NARASIMHA TEMPLE:
Located at Joshimath, temple of Lord Narasimha(incarnation of Lord Vishnu.) is said to be about 1200 years old.
KALPAVRIKSHA (DIVINE TREE):
Kalpavariksha has been regarded as an ancient tree which is about 1200 years old and is known by the name of kalpatru.
Kalpavariksha is a divine and spiritual tree in Hindu religion.
As per the Hindu mythology people believe that Jagatguru Shankaracharya sat under this tree and worshipped Lord Shiva.
VASUDEVA TEMPLE:
Located few yards away from Narasimha Temple. Vasudeva Temple is dedicated to another incarnation of Lord Vishnu.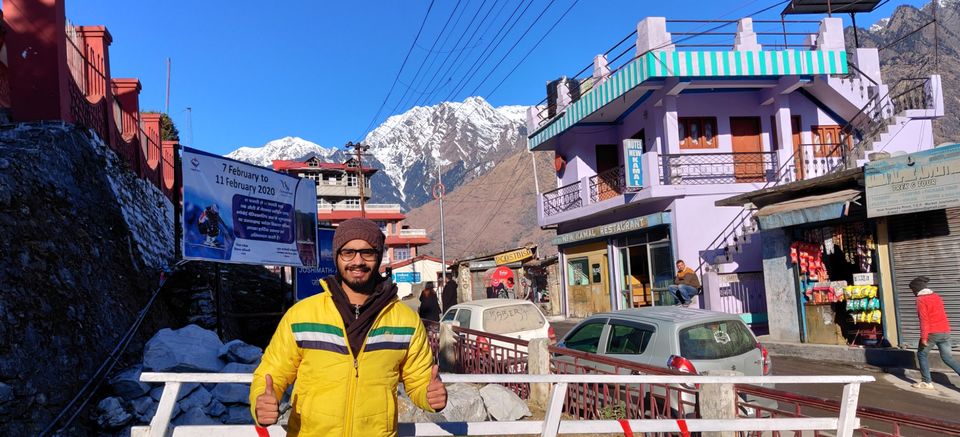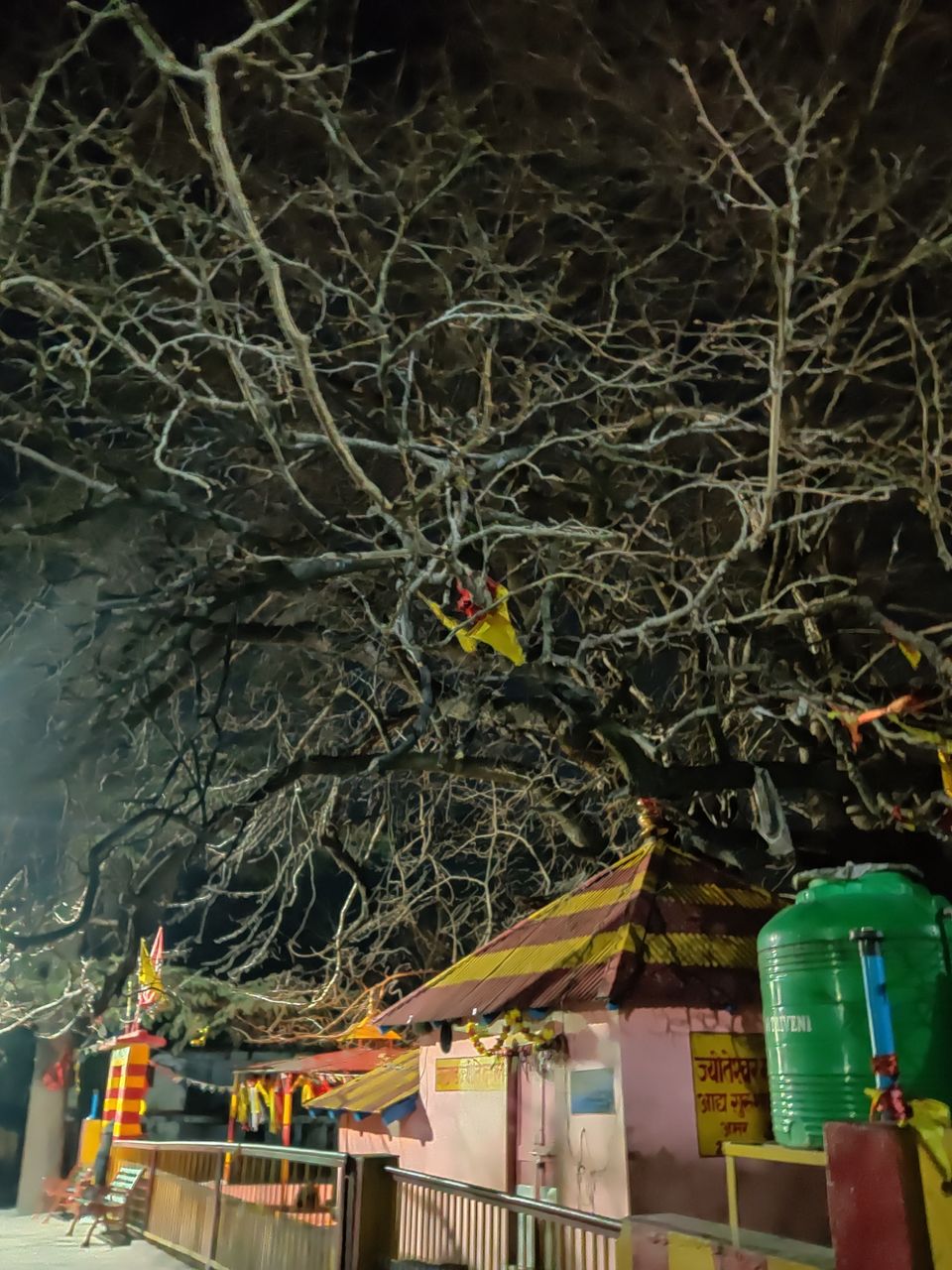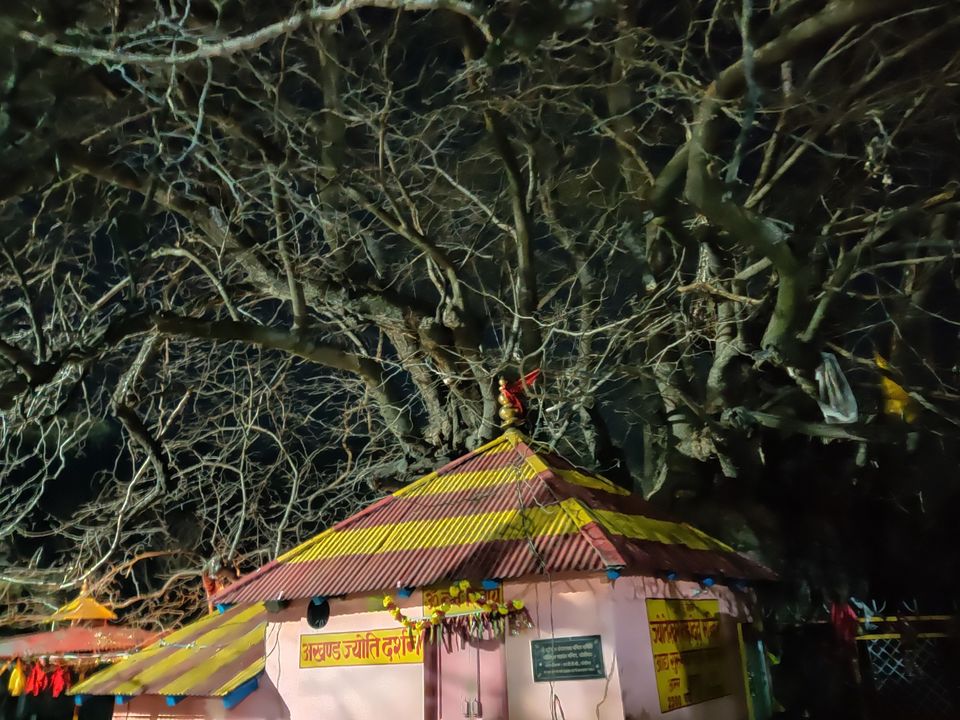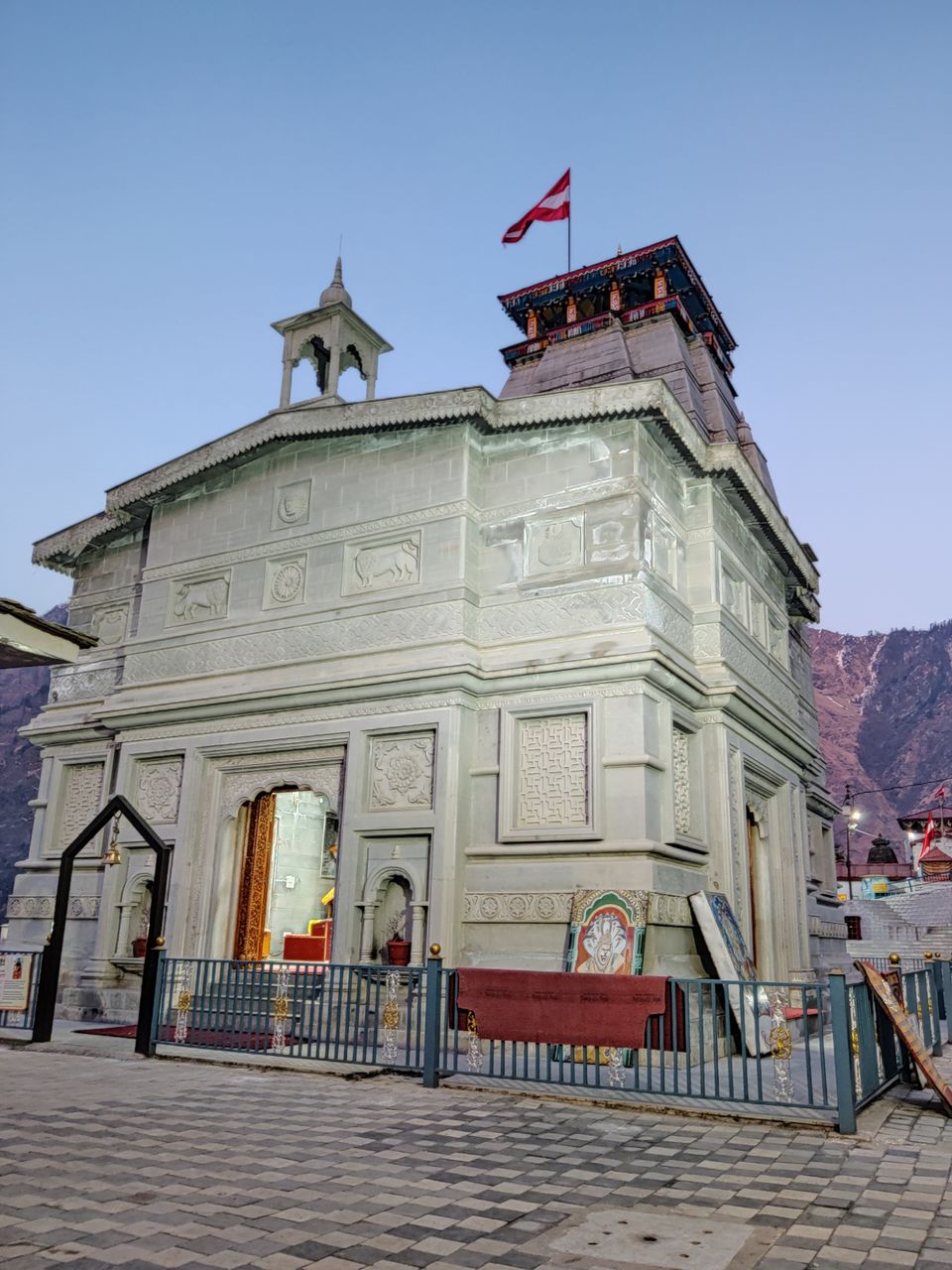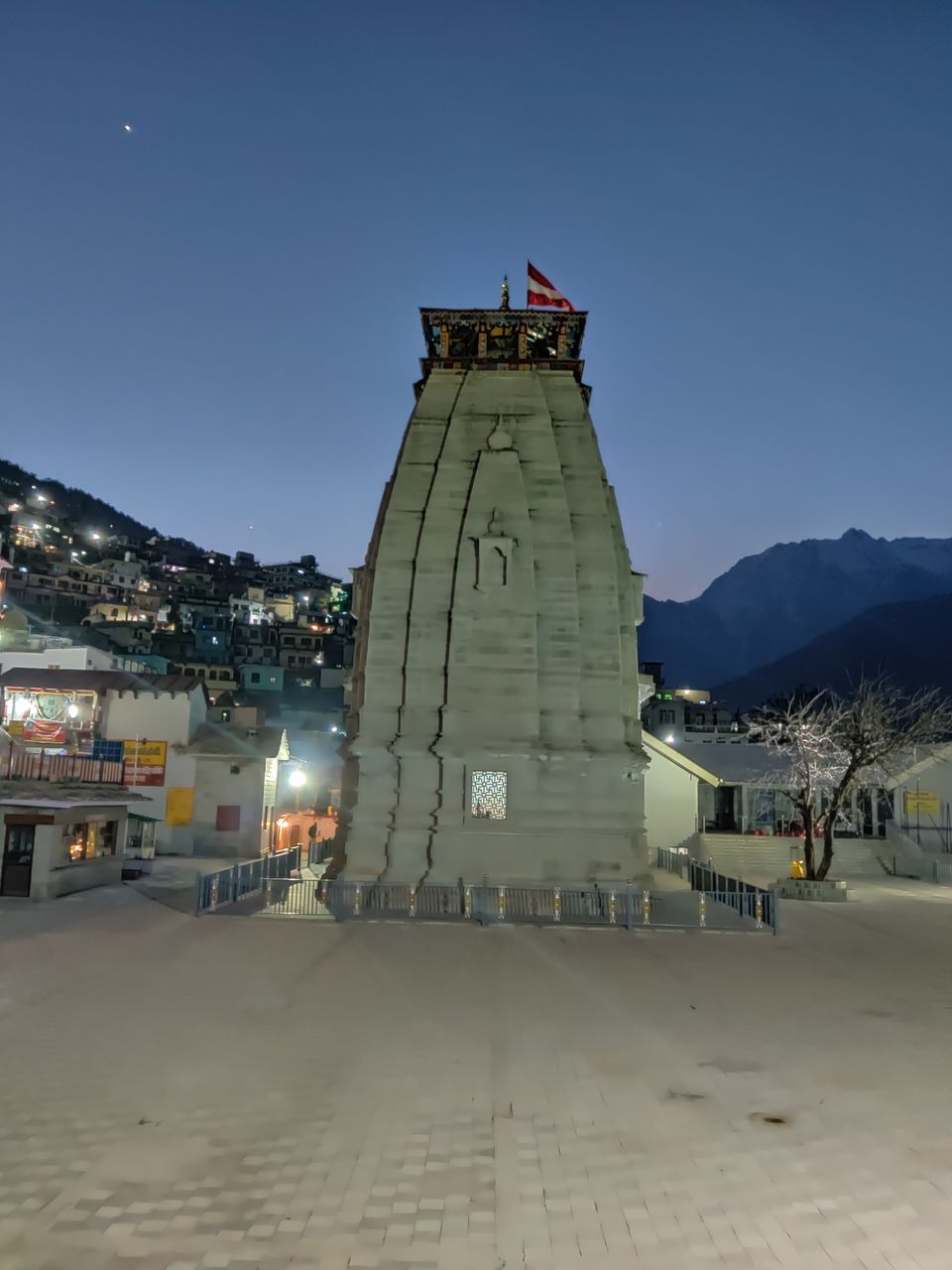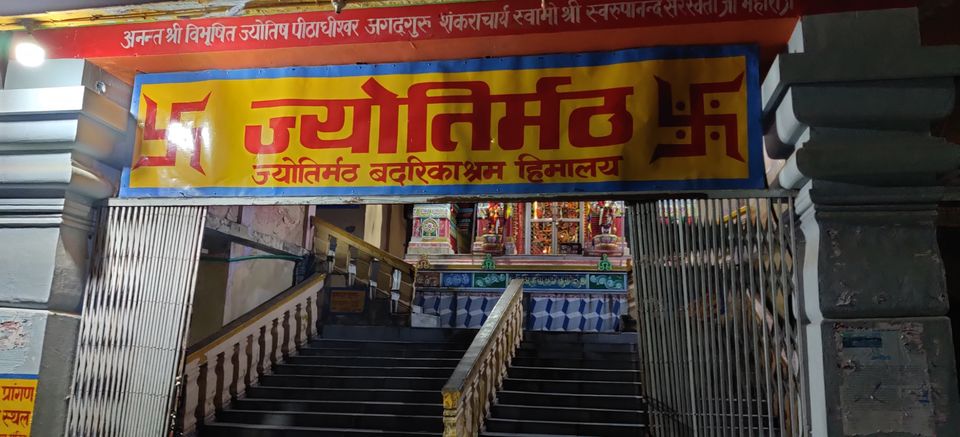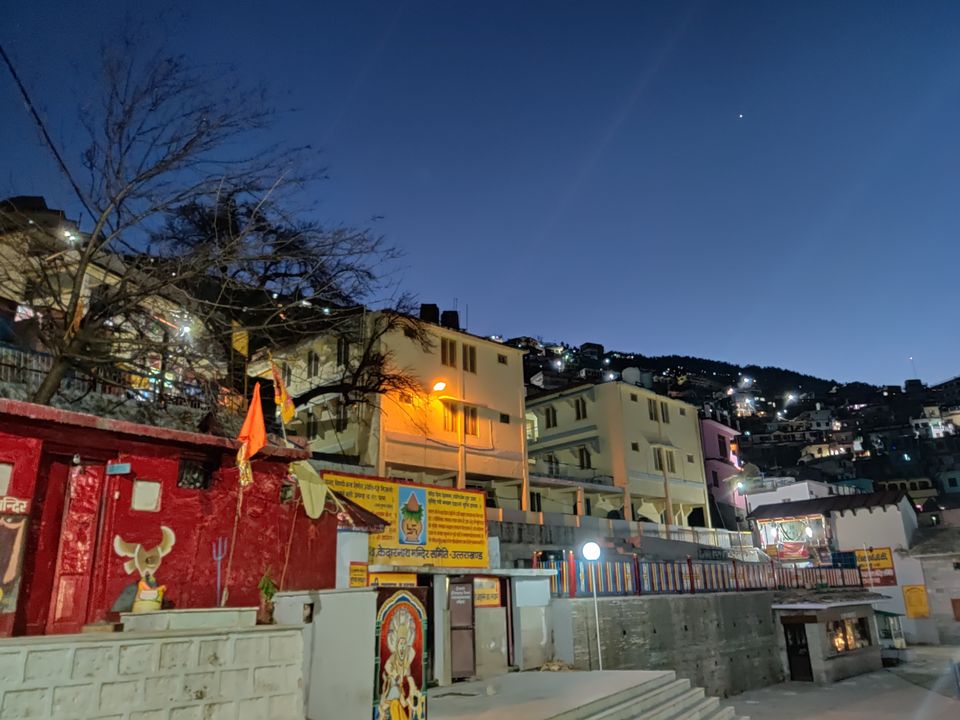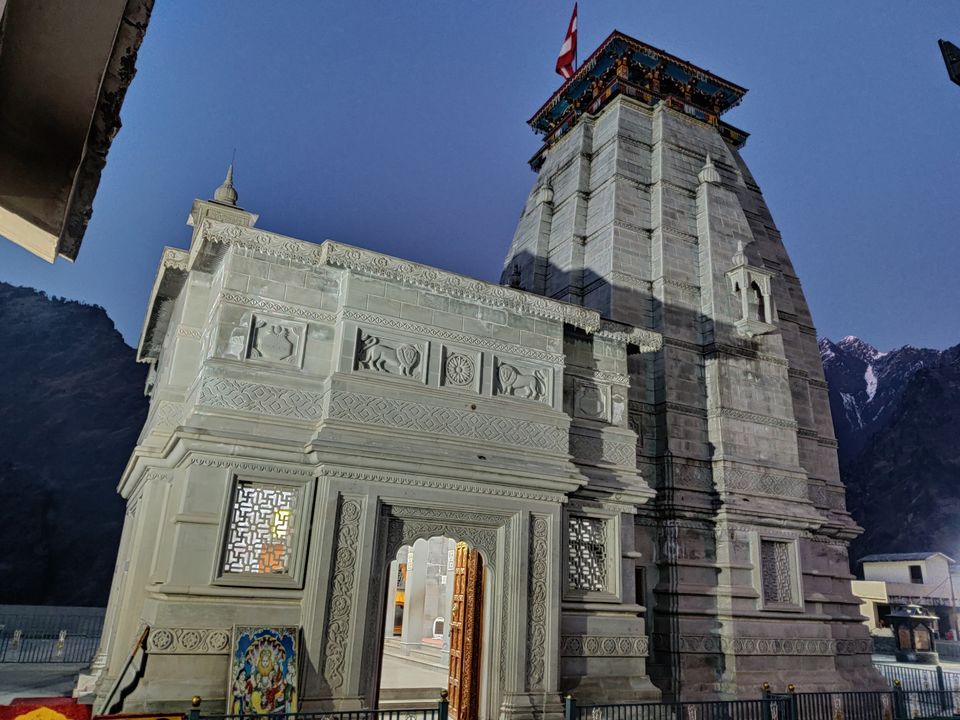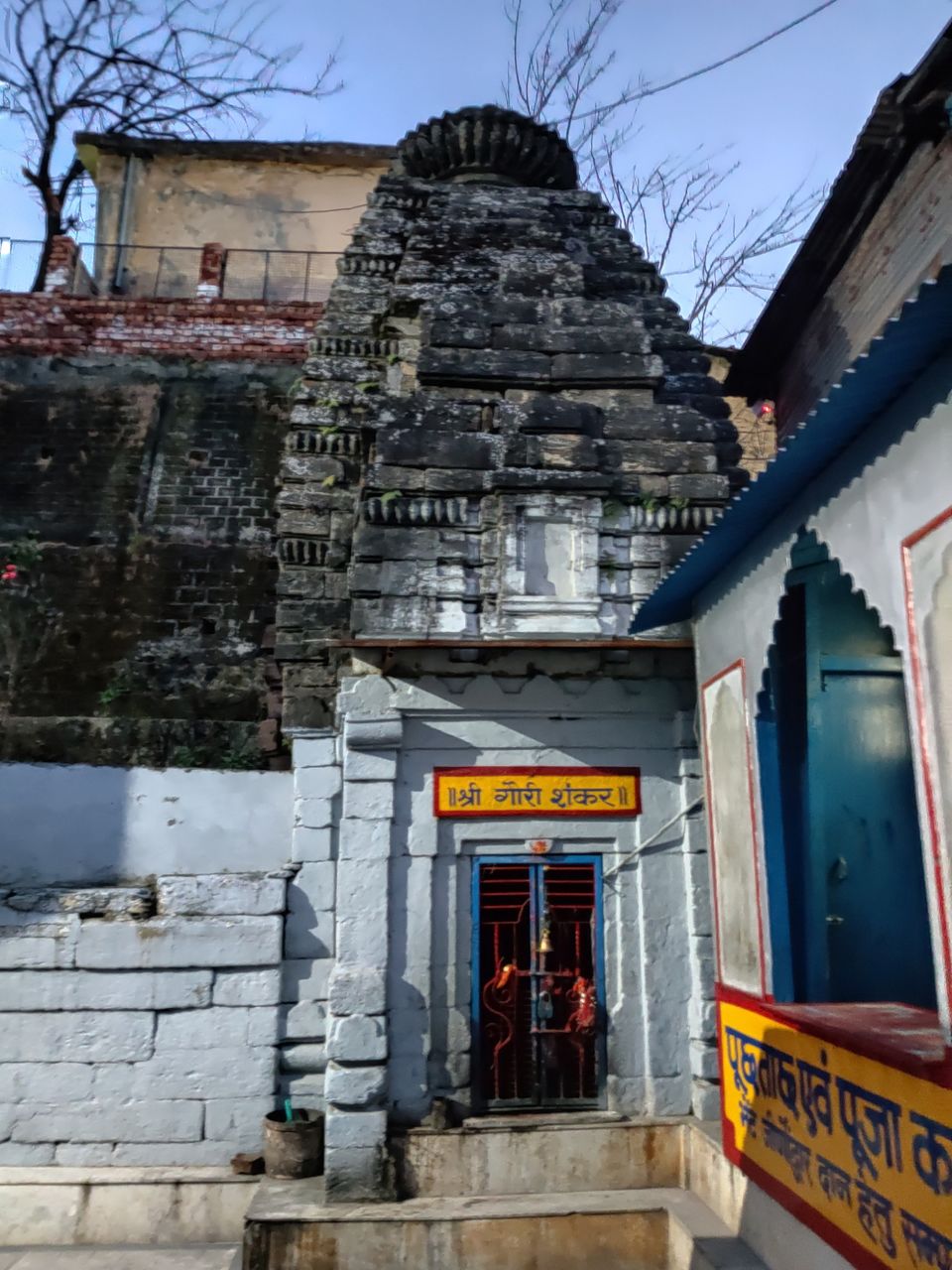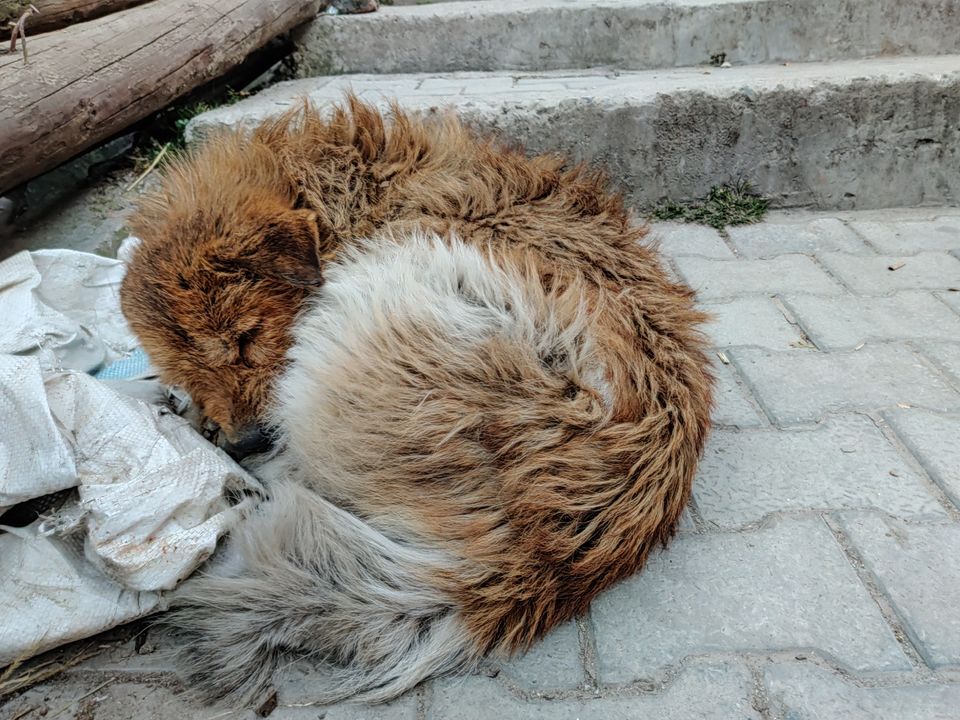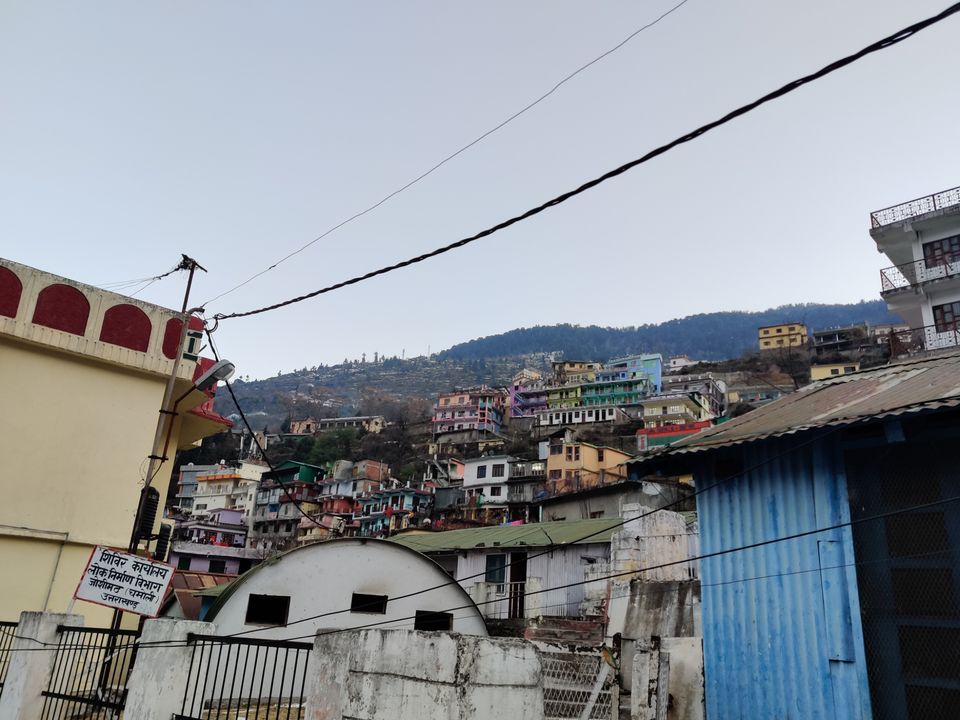 I left my hotel in the morning for Auli the distance was not so far from my hotel to the Ropeway that runs by the state government the cost of the Ropeway ticket is 1000Rs. You can also reach Auli by the shared cabs (400Rs.) and local buses (30Rs.) But I have choose Ropeway over cab because Auli Ropeway is Asia's highest and longest cable car covering distance of 4 kms. Cable car is known as Gondola in regional language. The Ropeway connects Auli with Joshimath. The view of Himalayas looks so magnificent. You will definitely fall in love with the view you have in the ropeway. You're at the height from where you can see different types of tree the true gift of the nature in the Himalayas. Pine, oak, Xmas tree covered with snow. Resorts and lake people are enjoying skiing. The ski resort in India.
Auli is the popular skii destination. Bean ski resort in the India. Auli is situated in Chamoli district of Garhwal. It covers an elevation from 2,519 meters, to 3,050 meters above sea level. Auli is known for his adventure sports like skiing. There are certificate courses going in every winter which is about 14 days.
Auli is the home of one of the world's highest man-made lakes. Auli hosted the first SAF Winter Games in the year 2011. & lastly it ended in recently.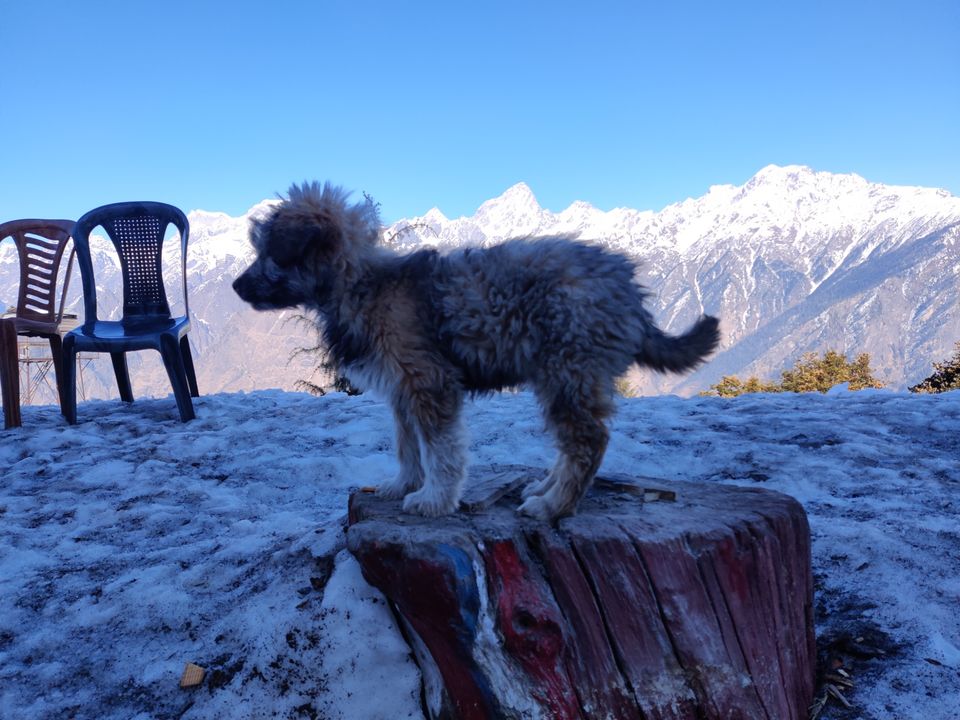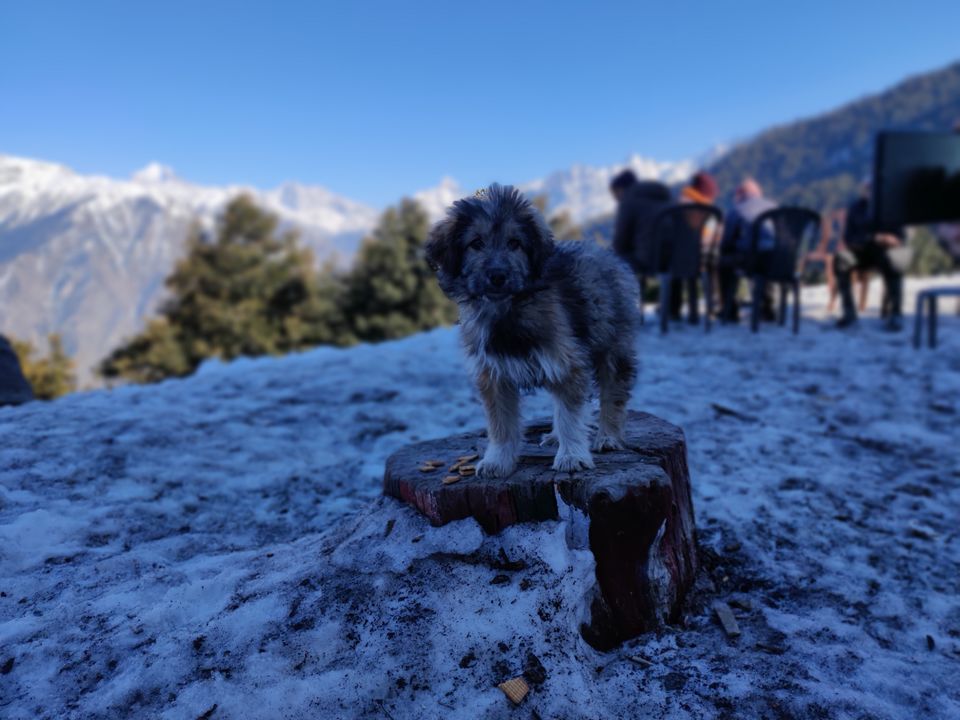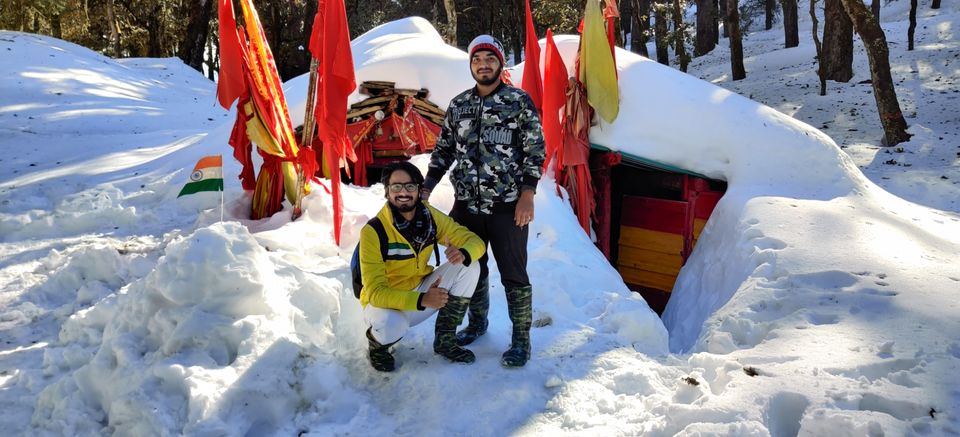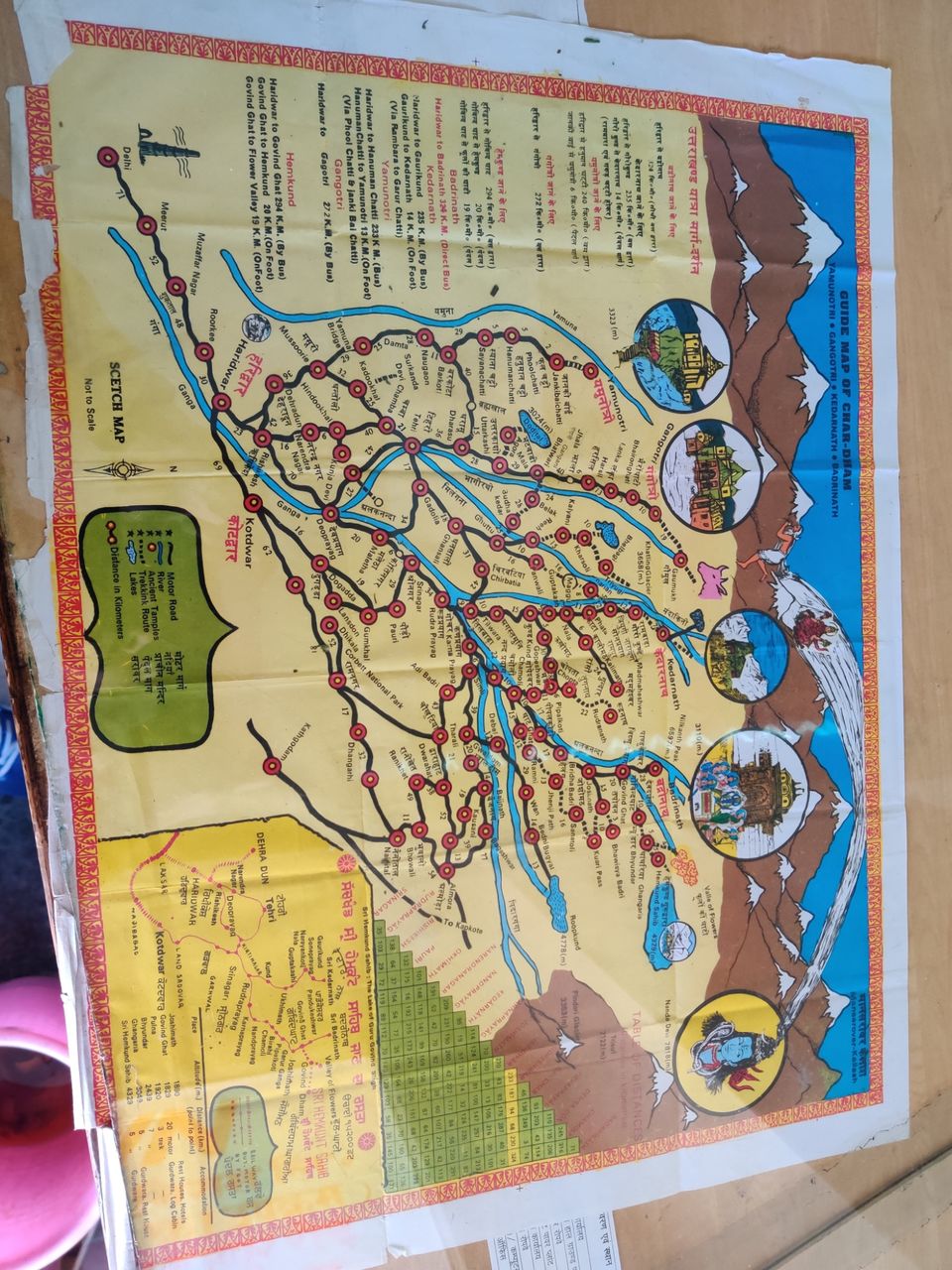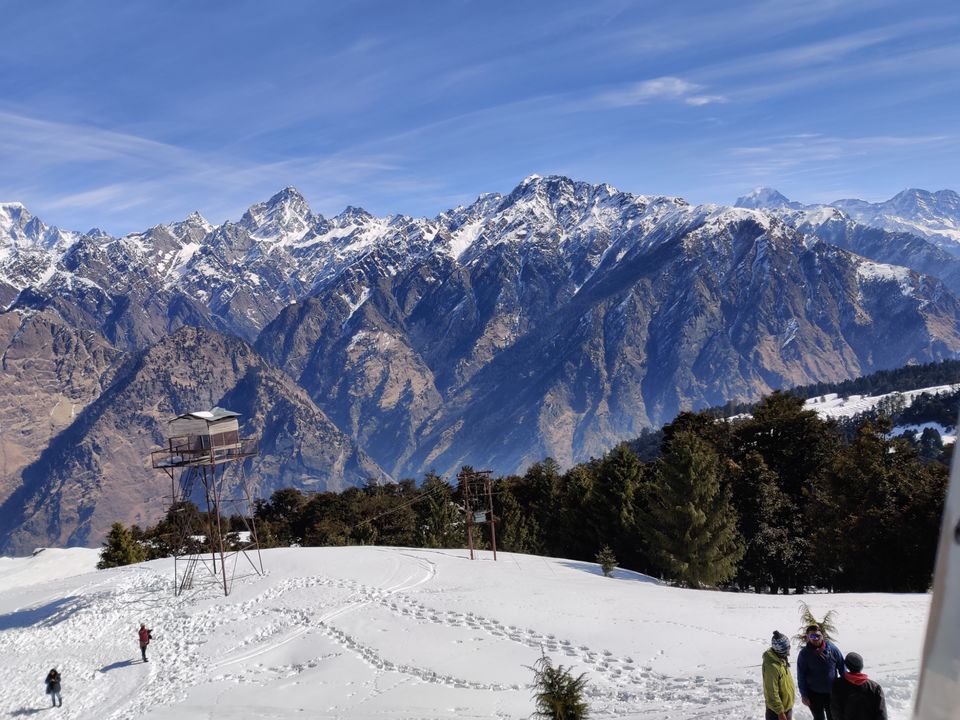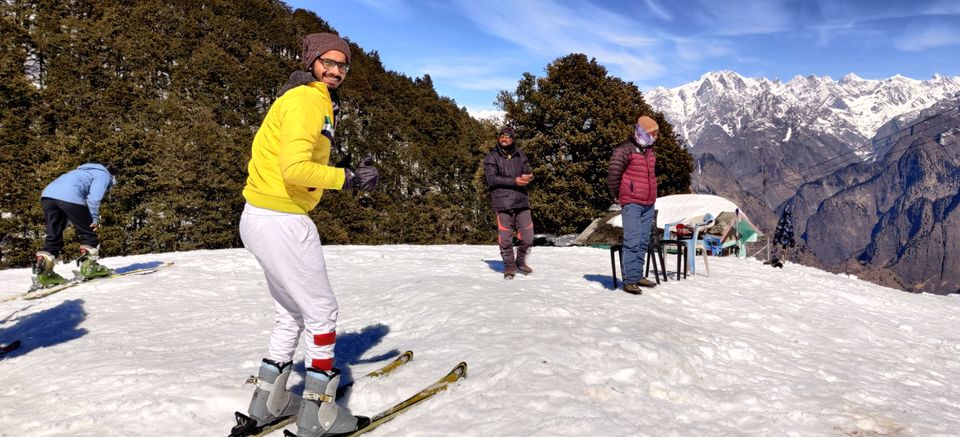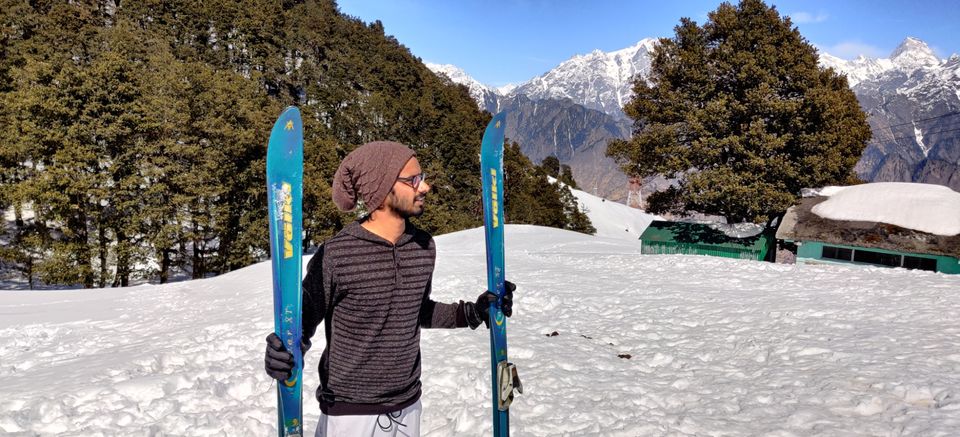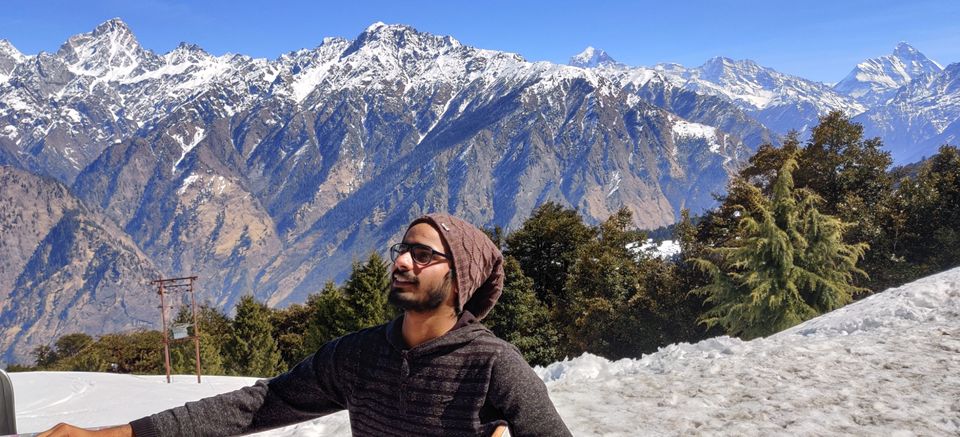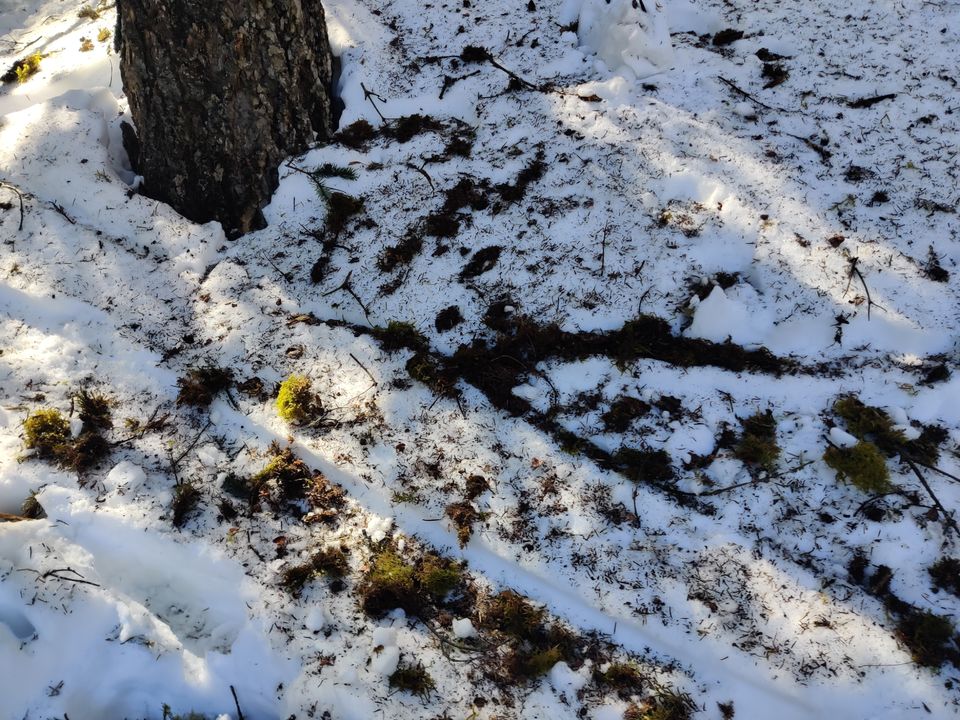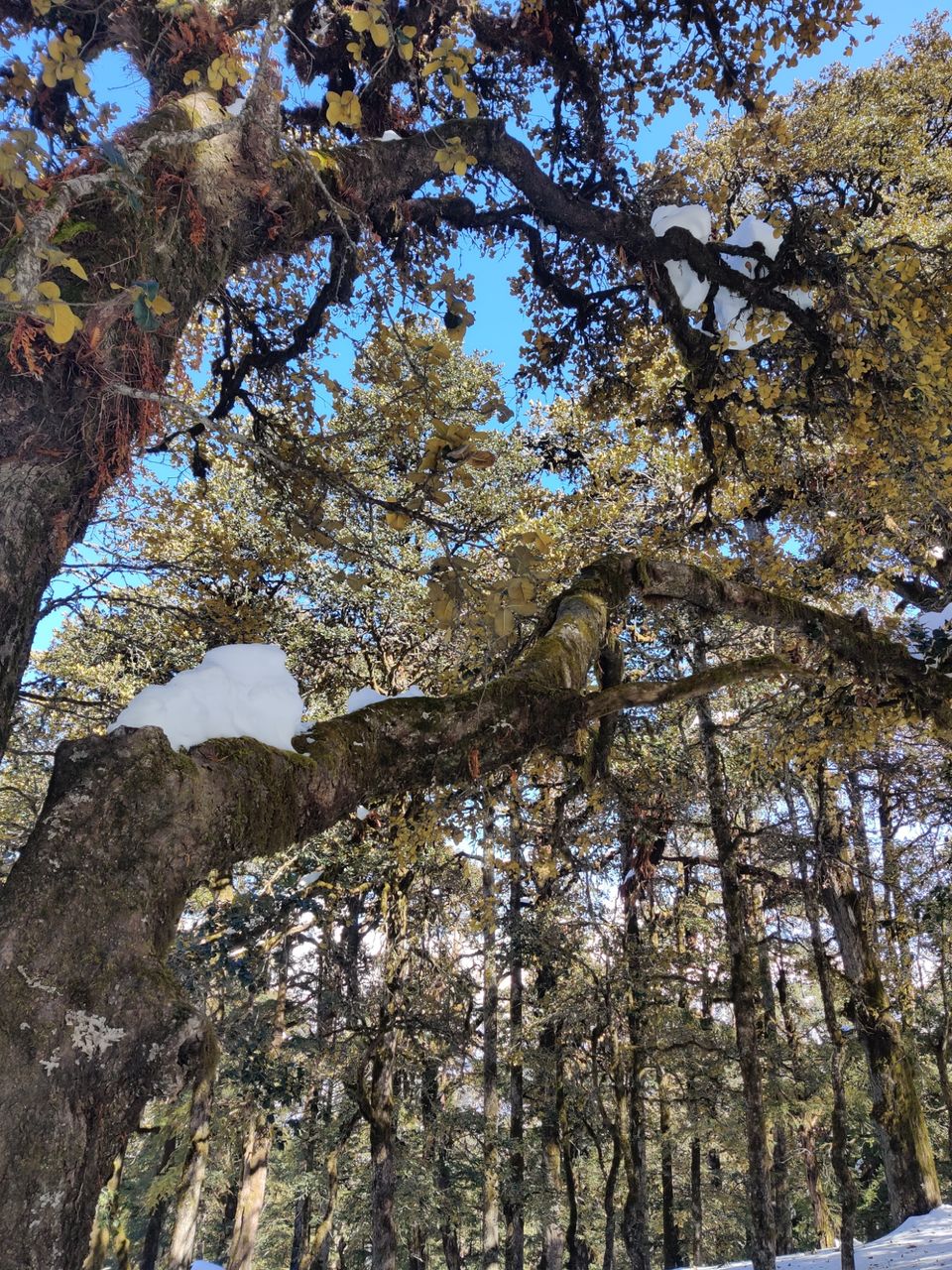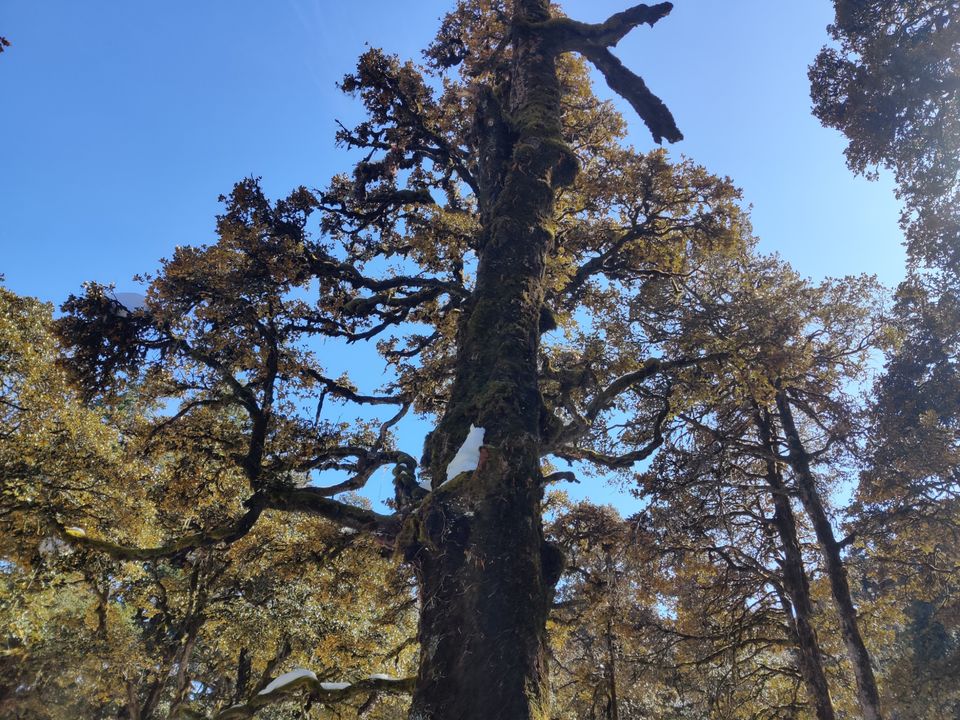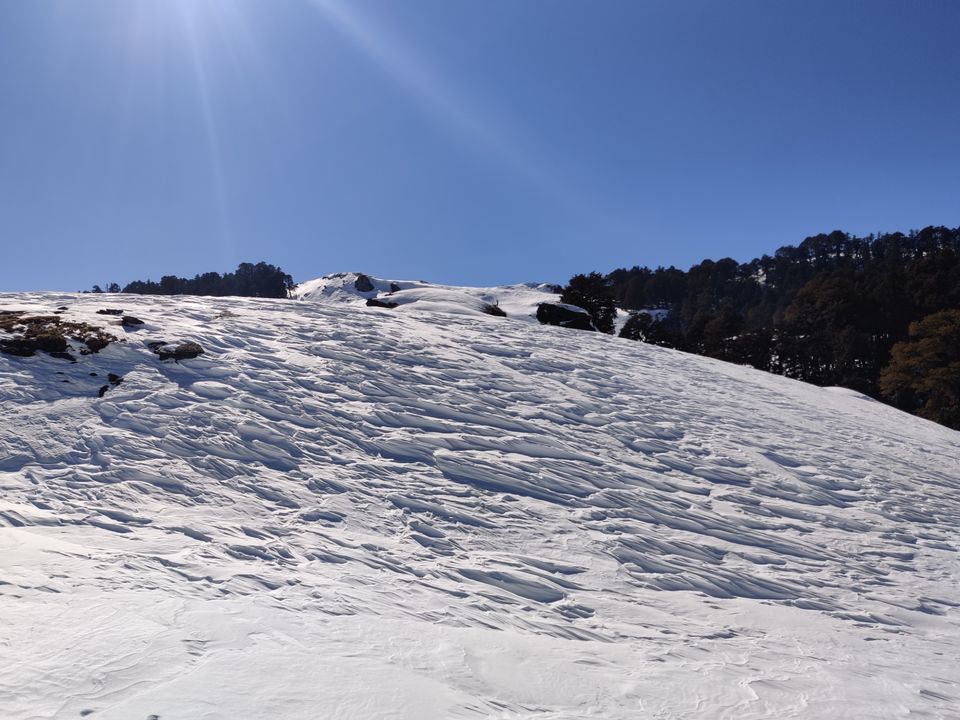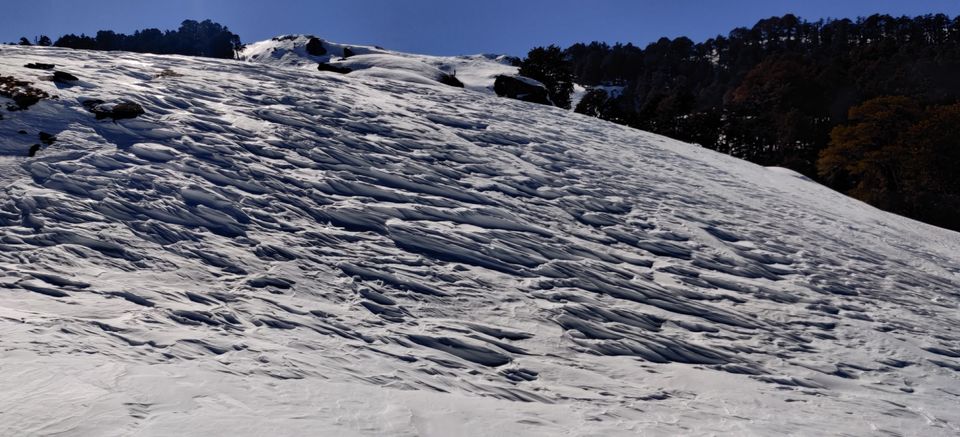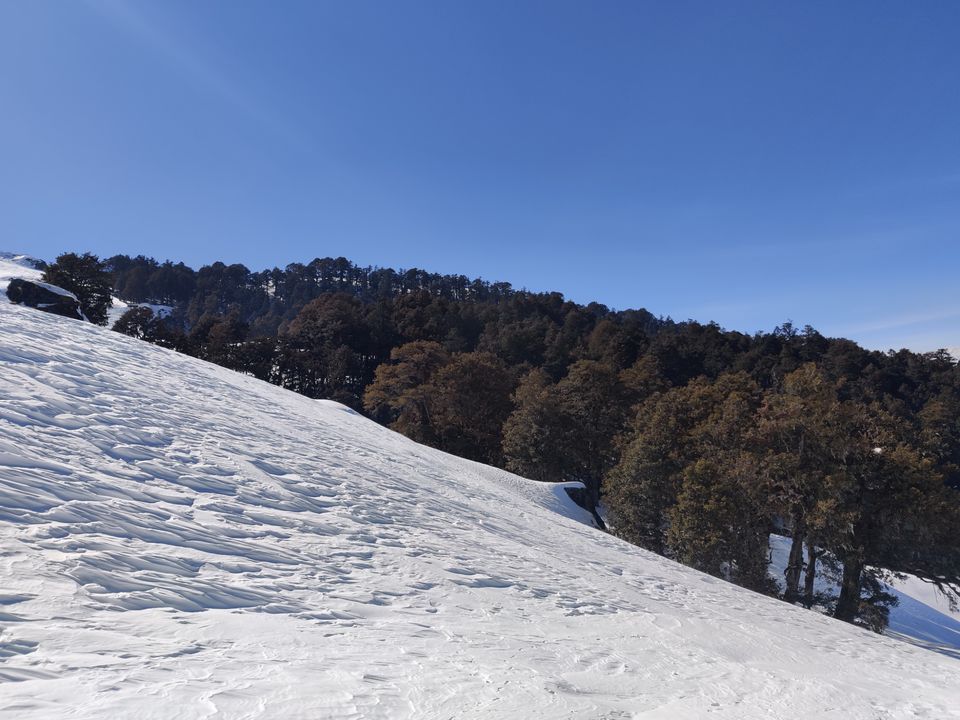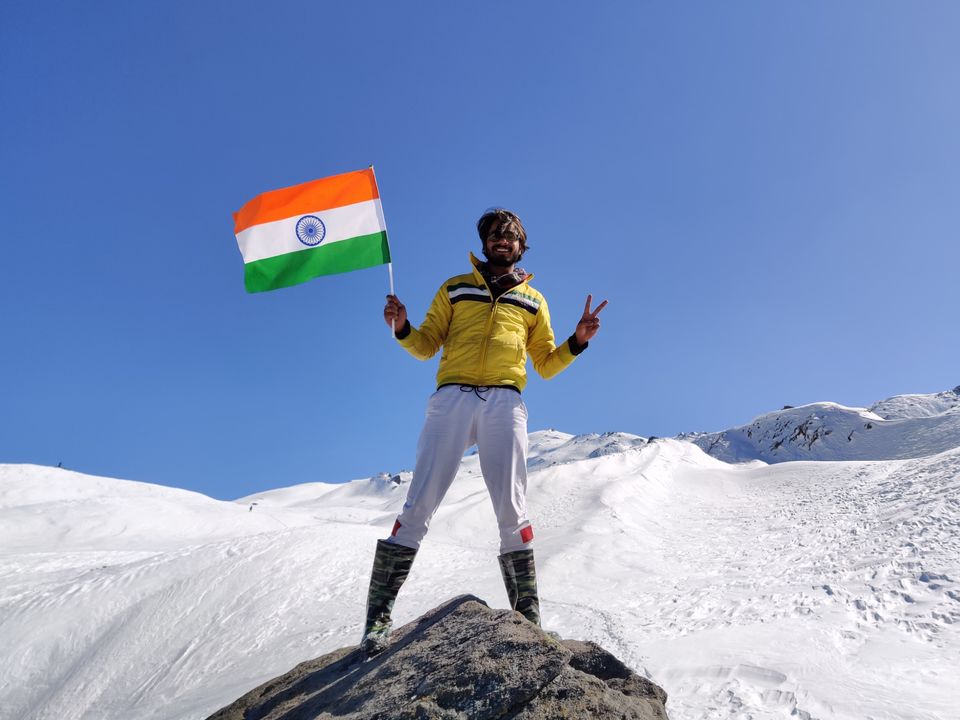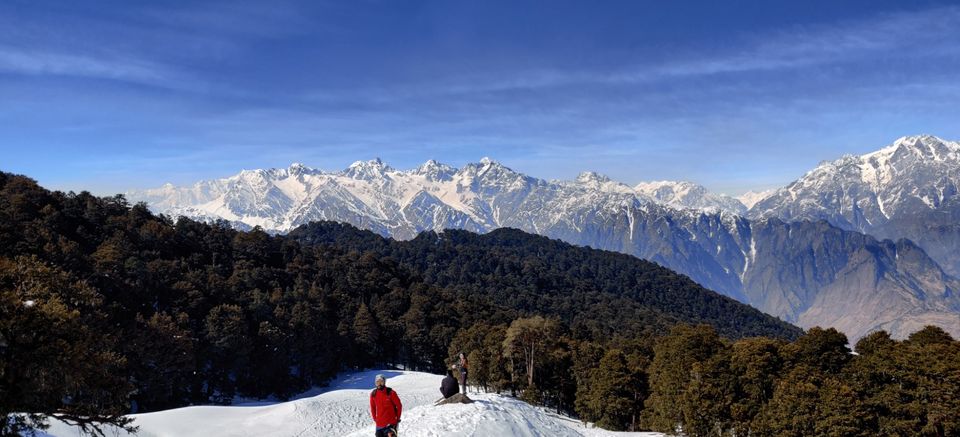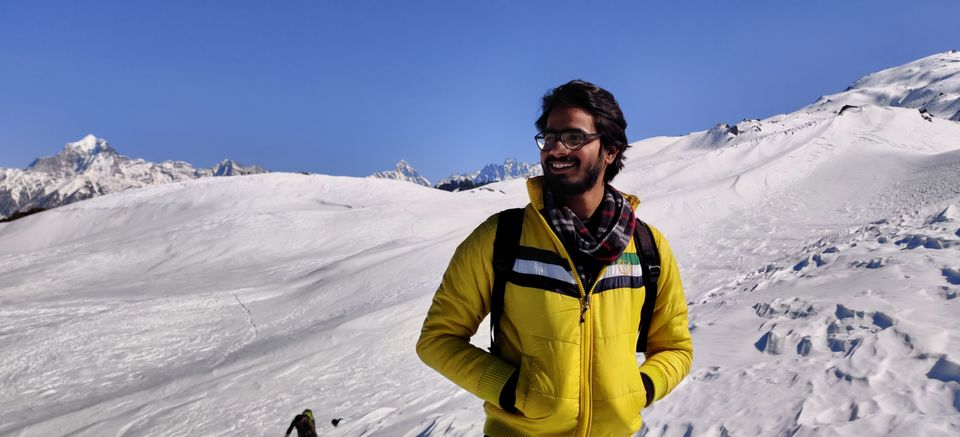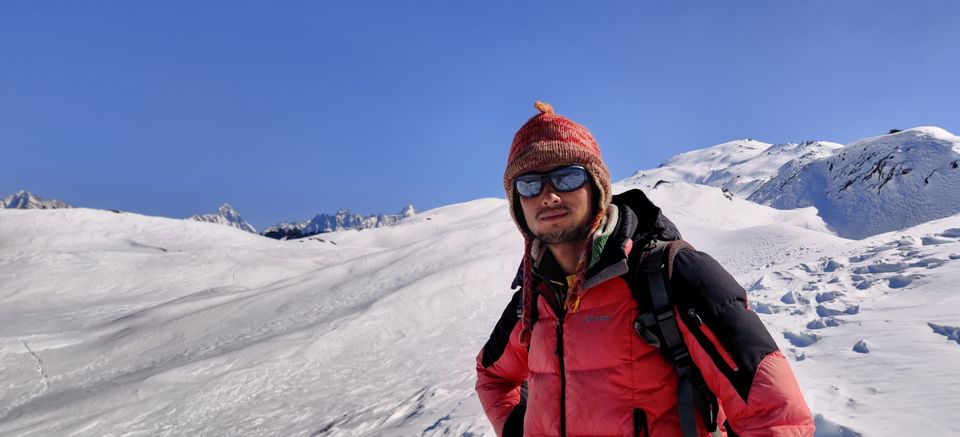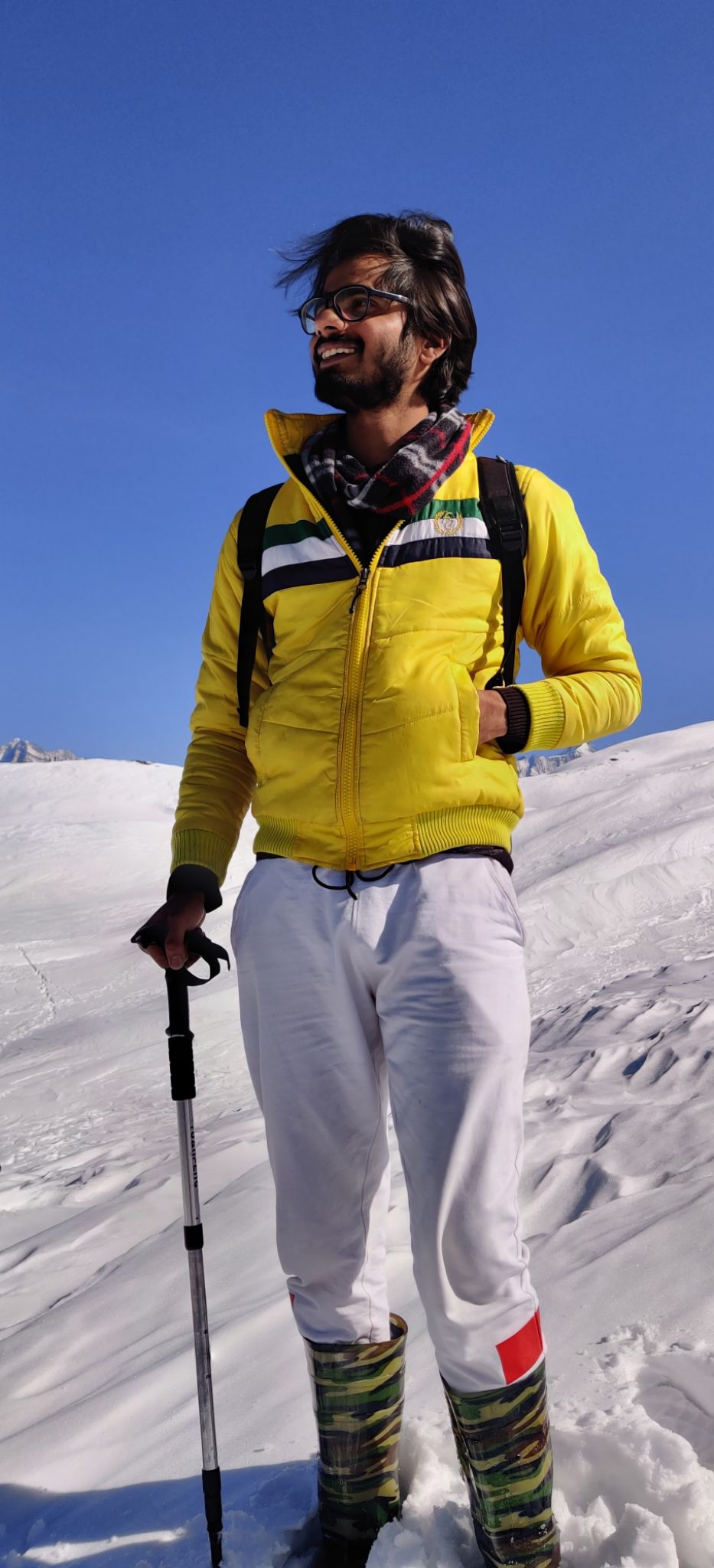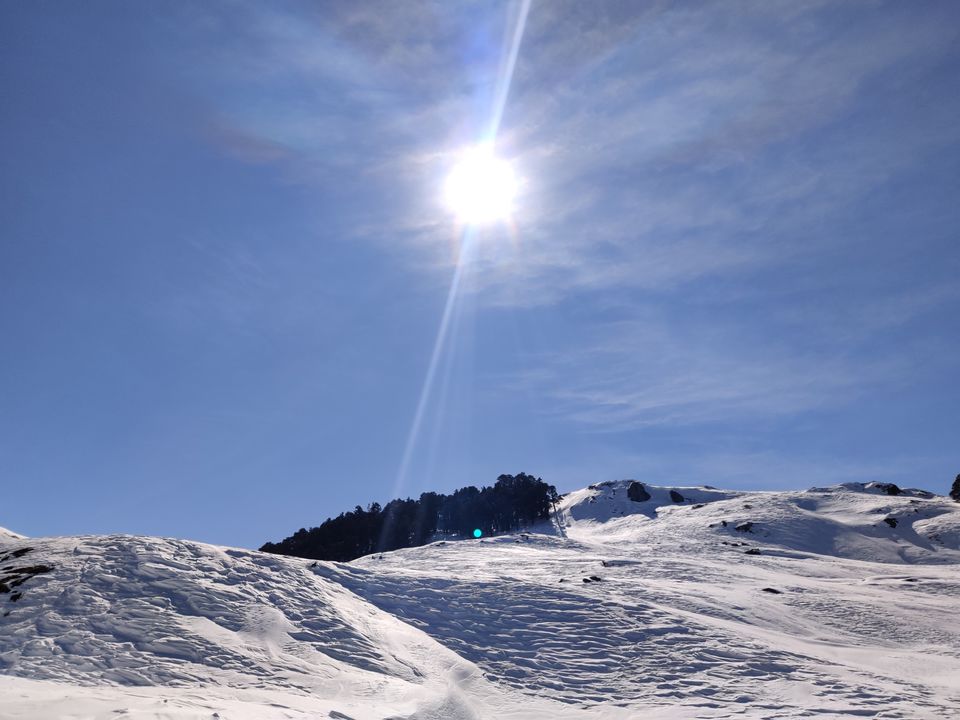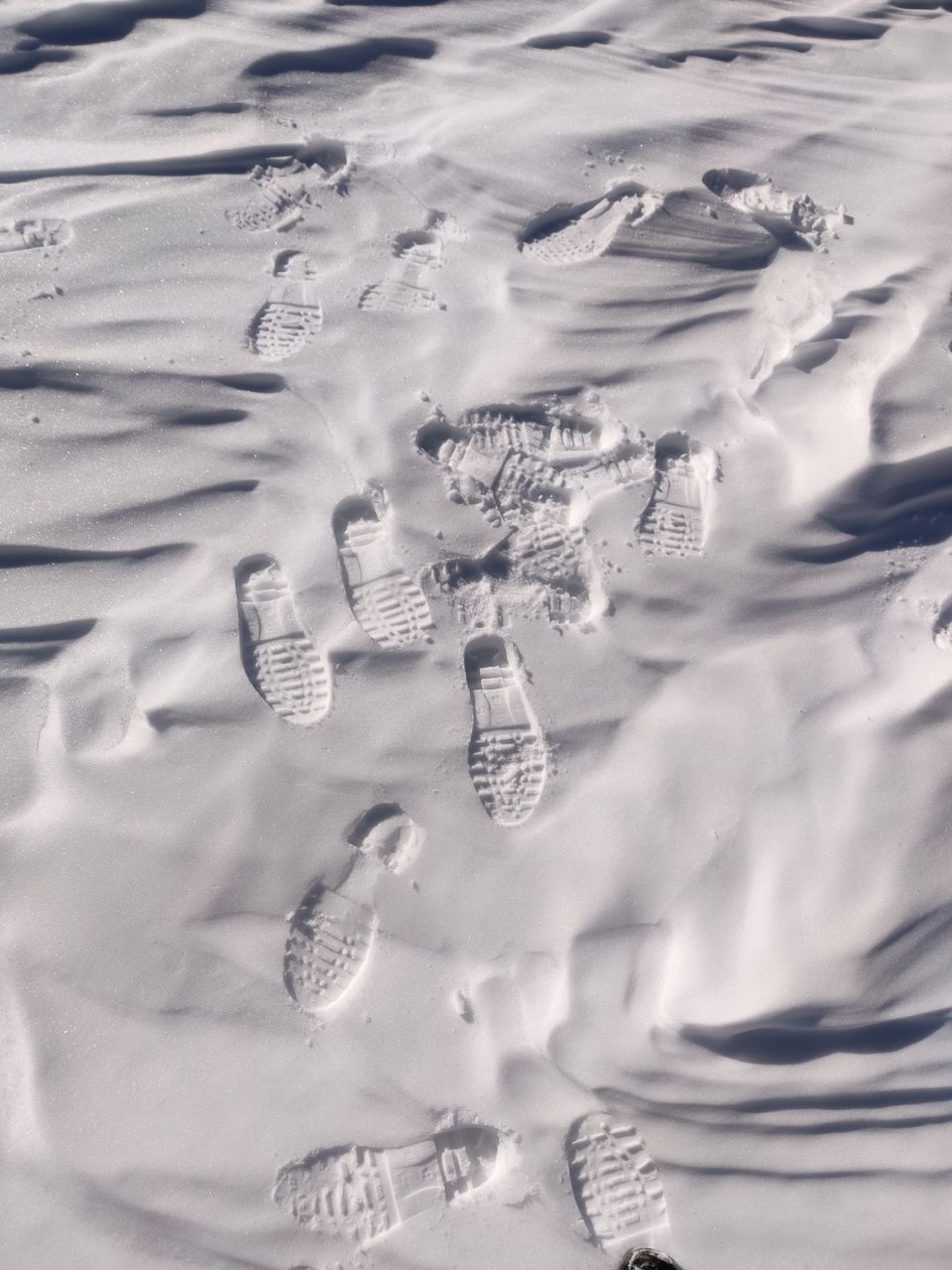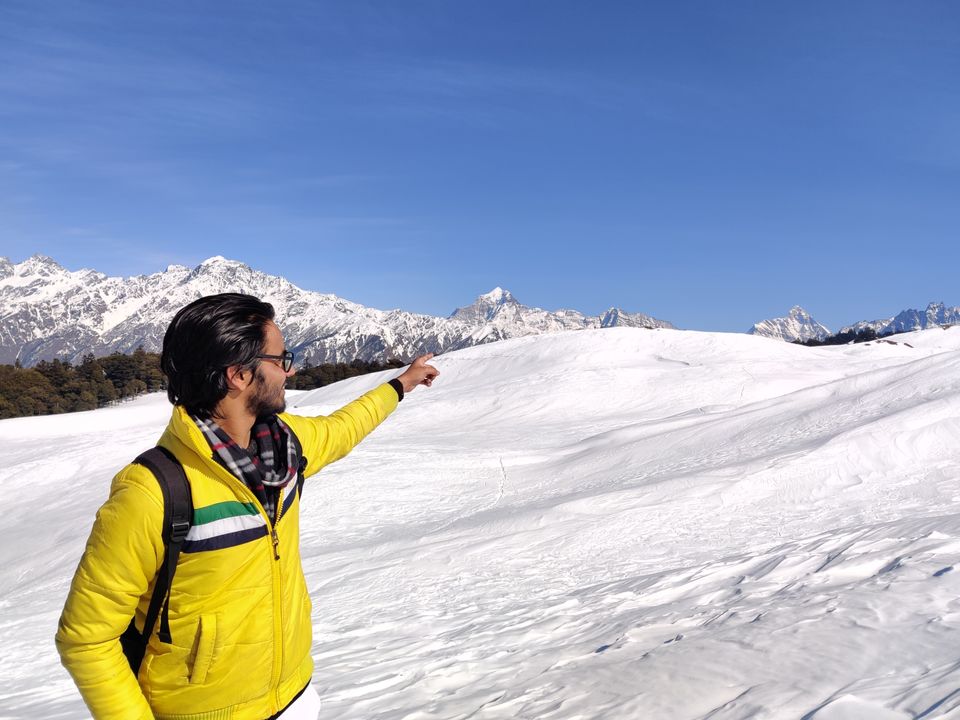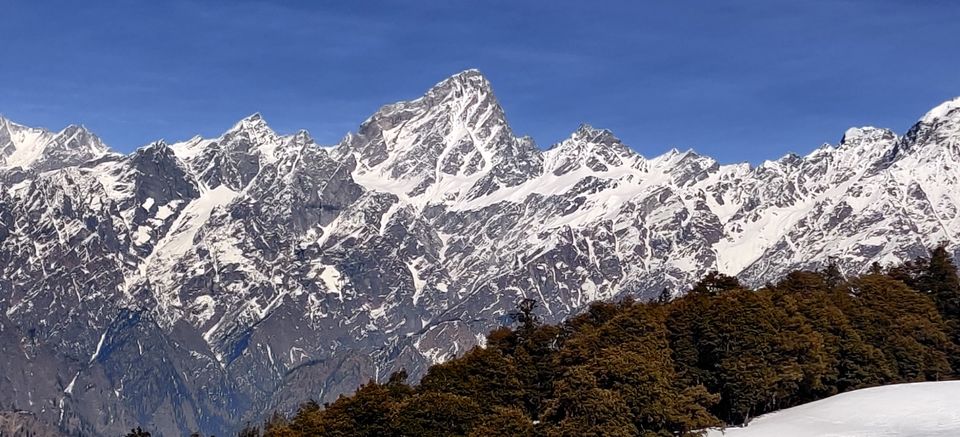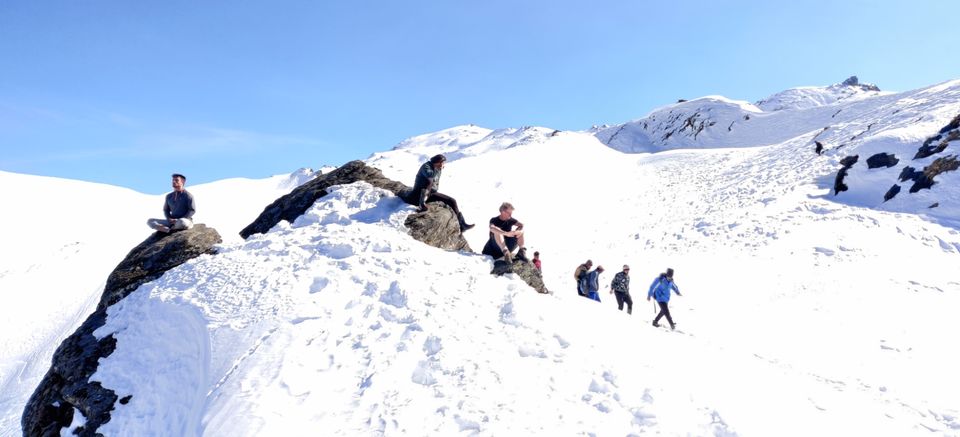 I left Joshimath for Rishikesh in early morning around 5:00 a.m. because the roads are not so good on the mountains I have to take break while traveling because my constructions going on the road. After a long journey I reached Rishikesh in the evening around 6:00 p.m. and booked a room via OYO which cost me 800 INR. After a good sleep I woke up after 3 hrs and I left my room to explore this beautiful city in the night.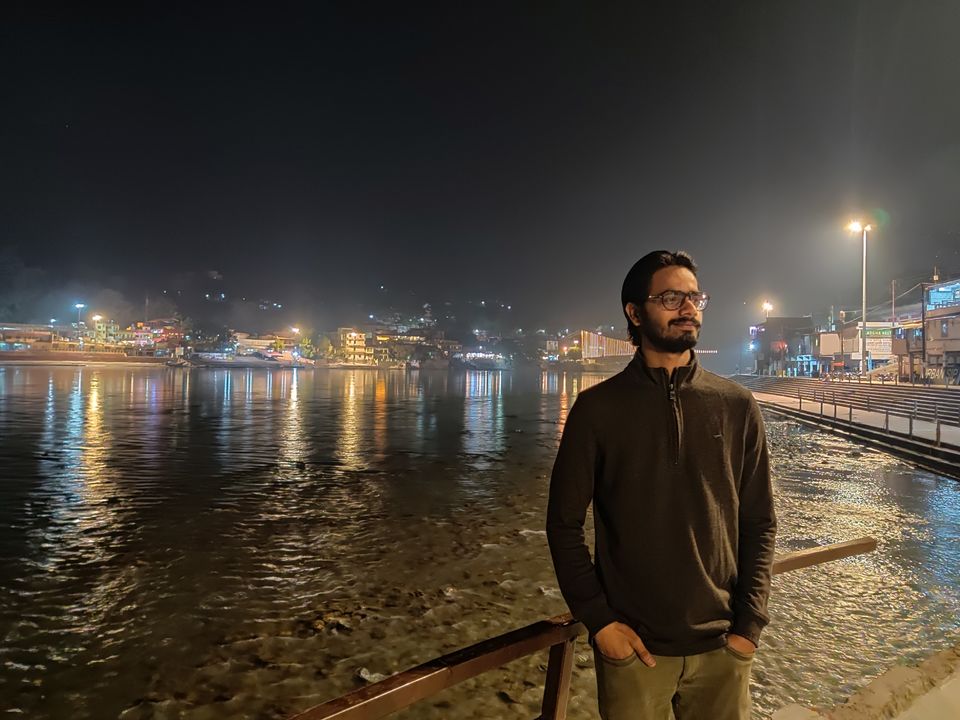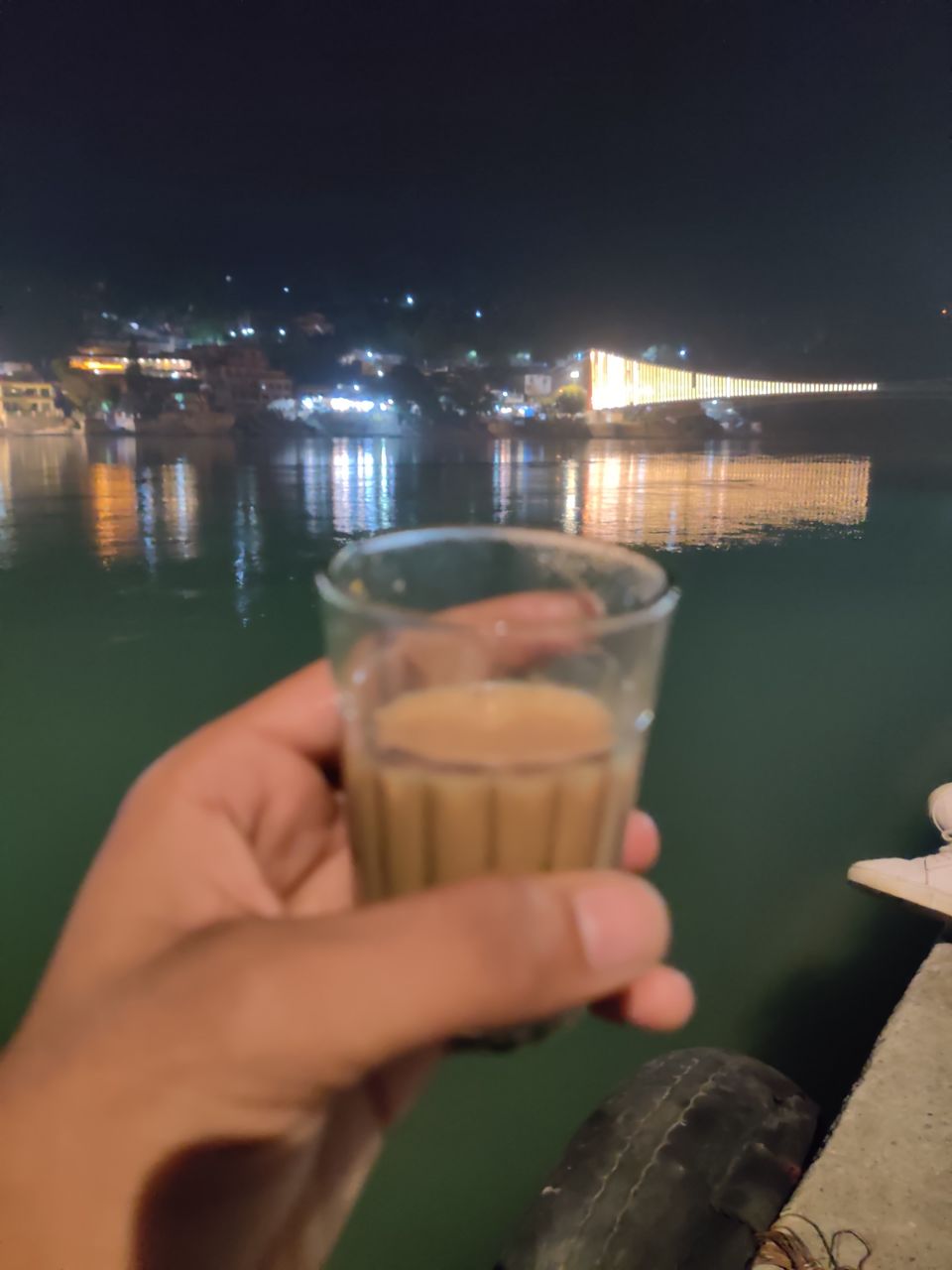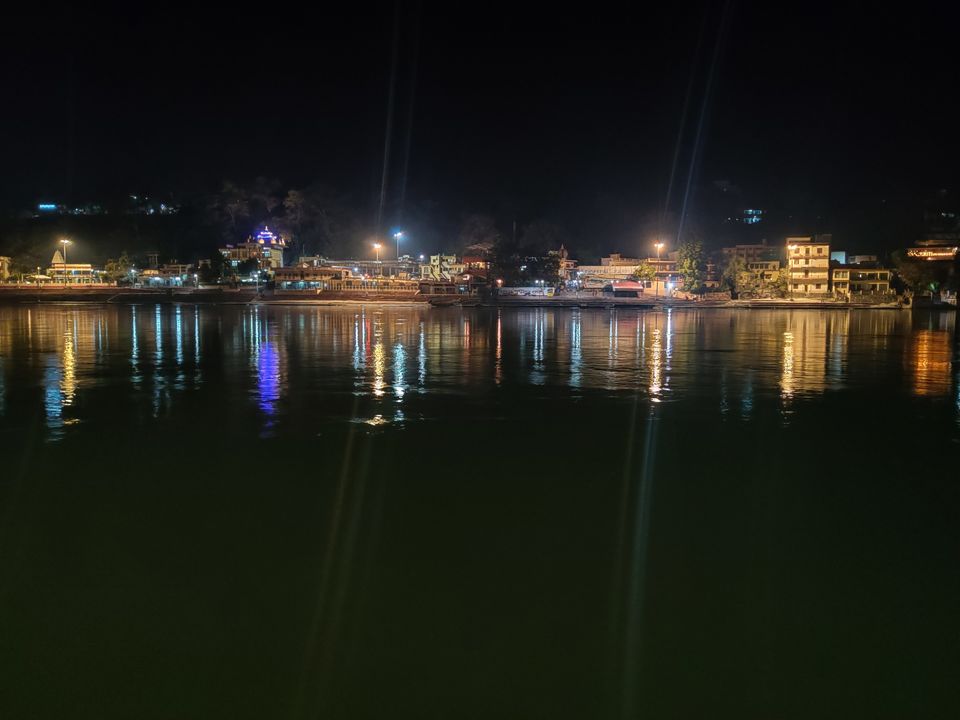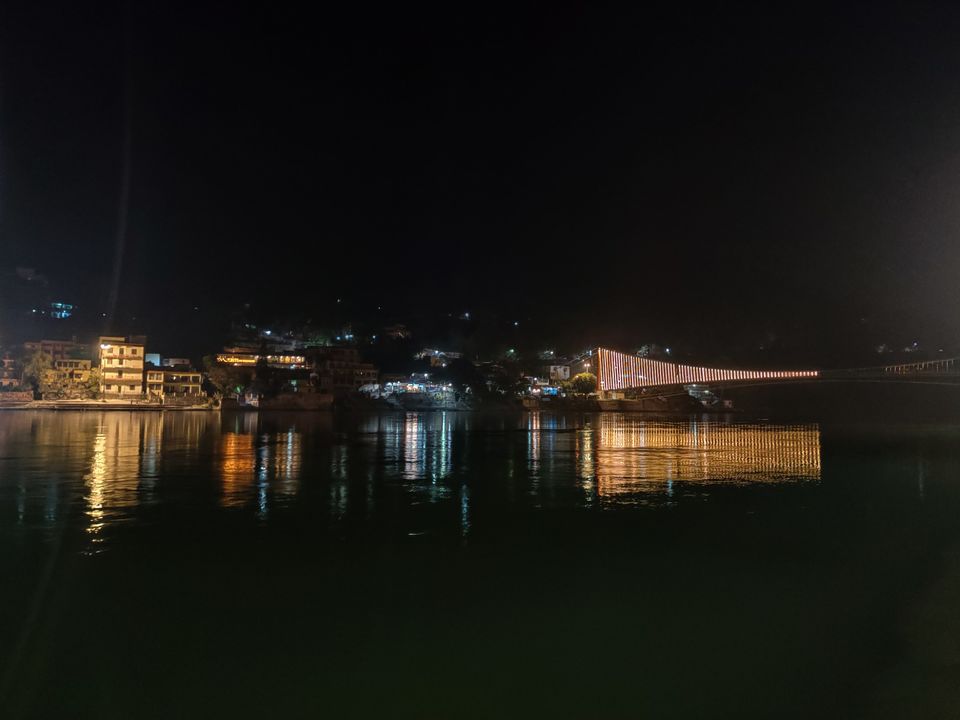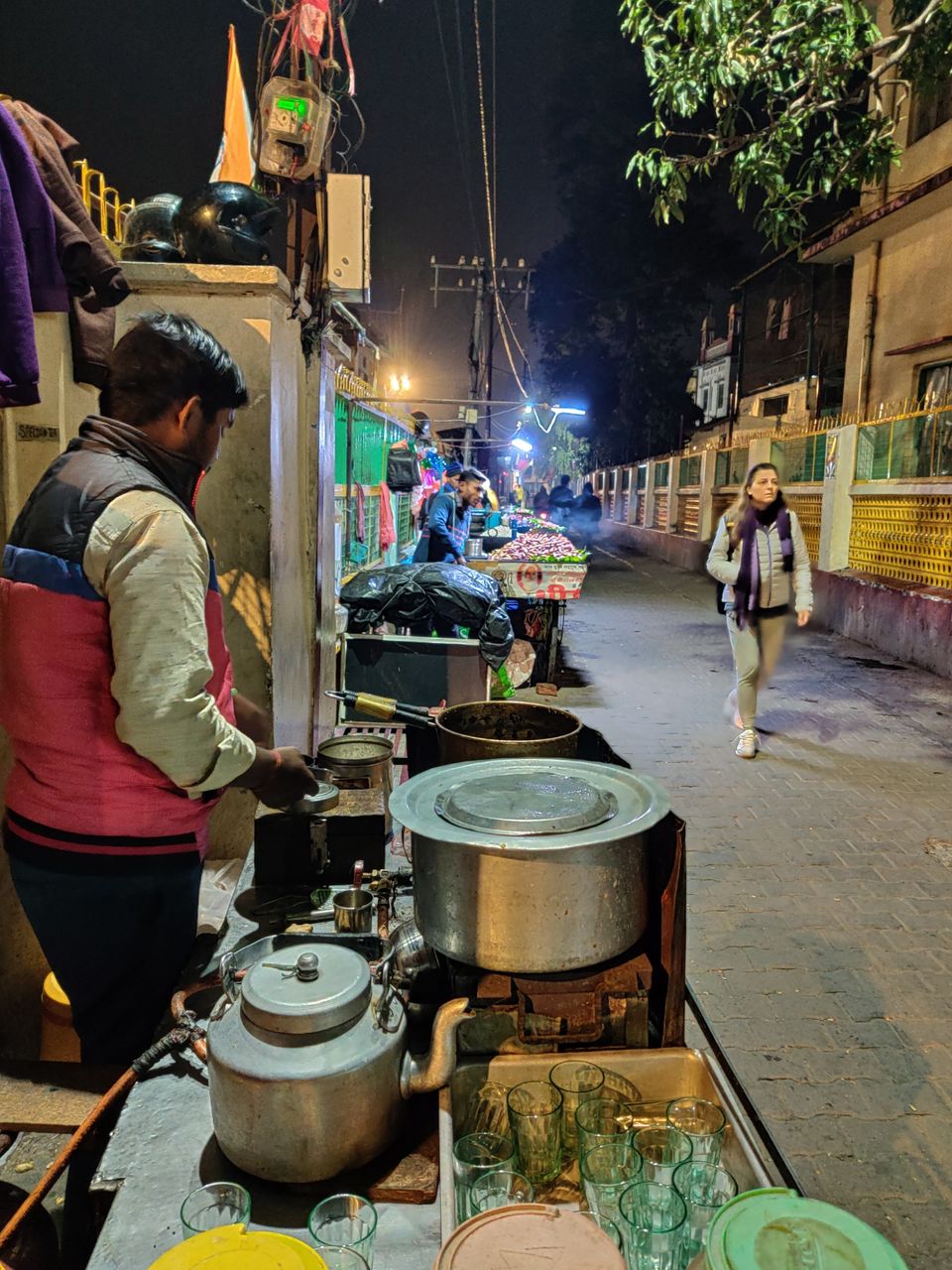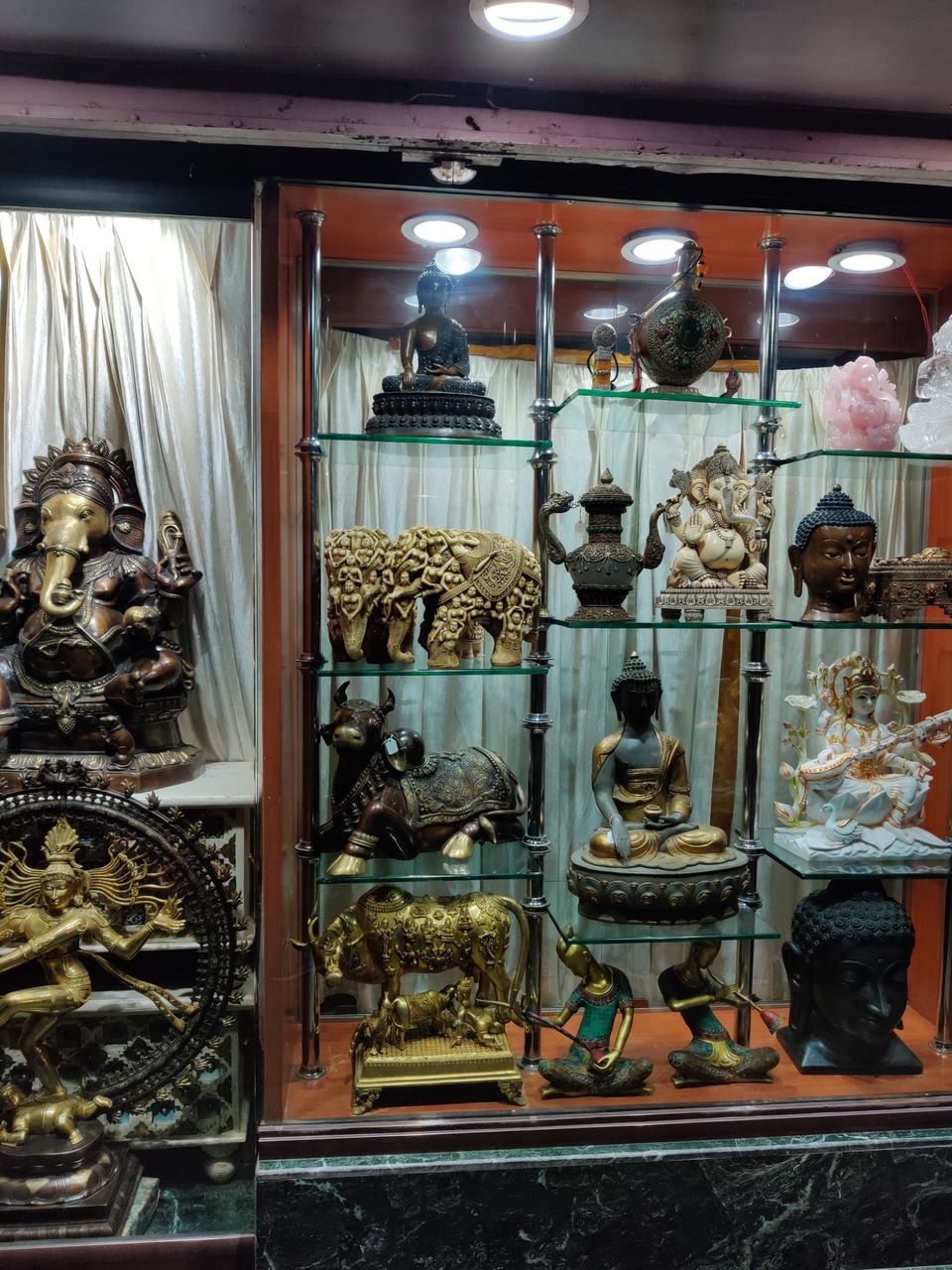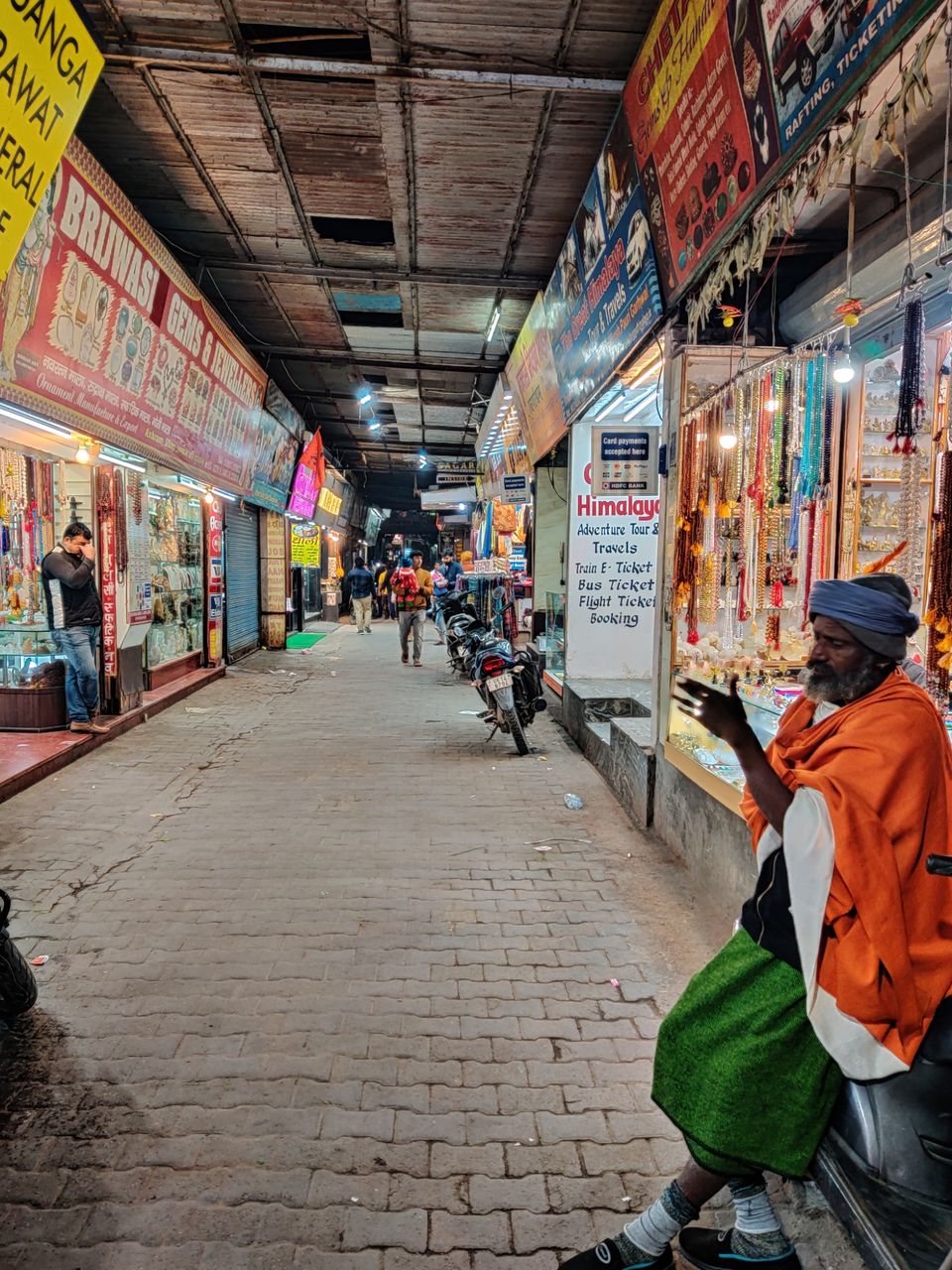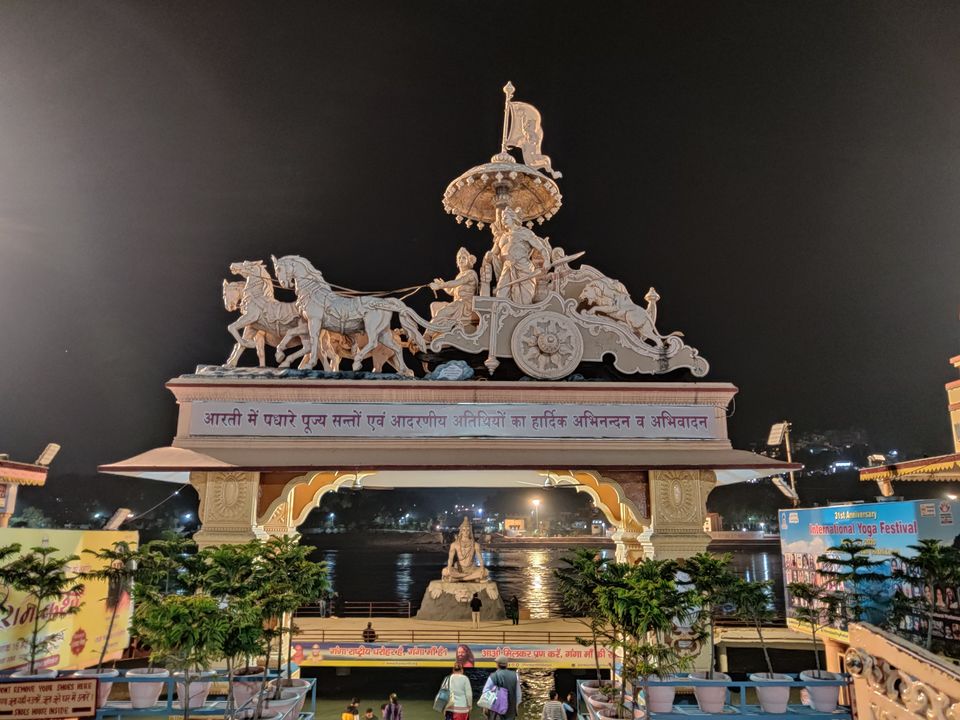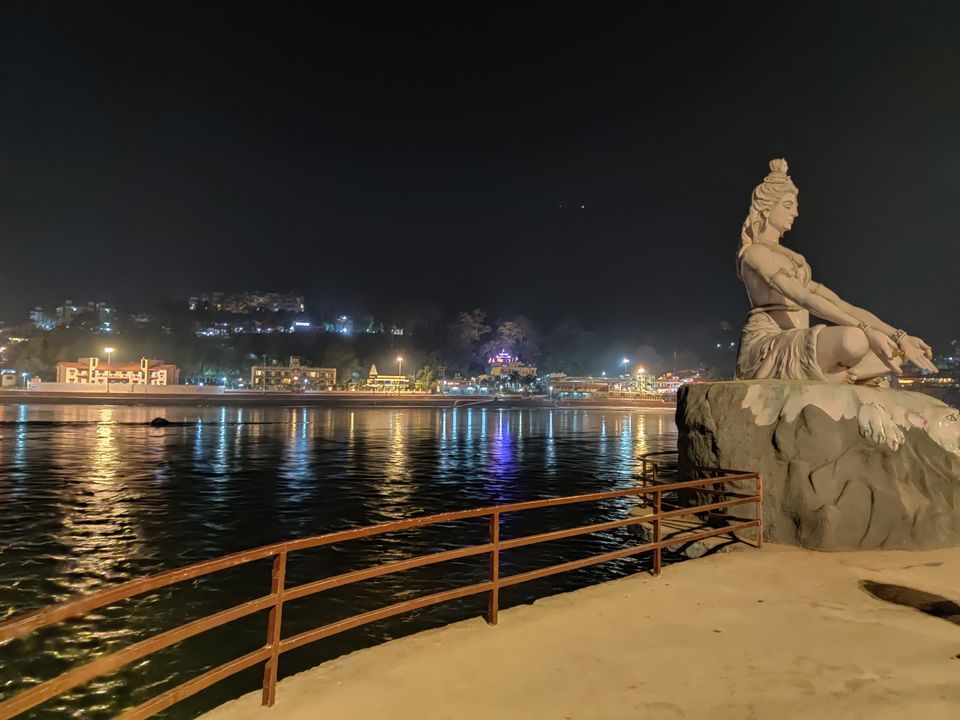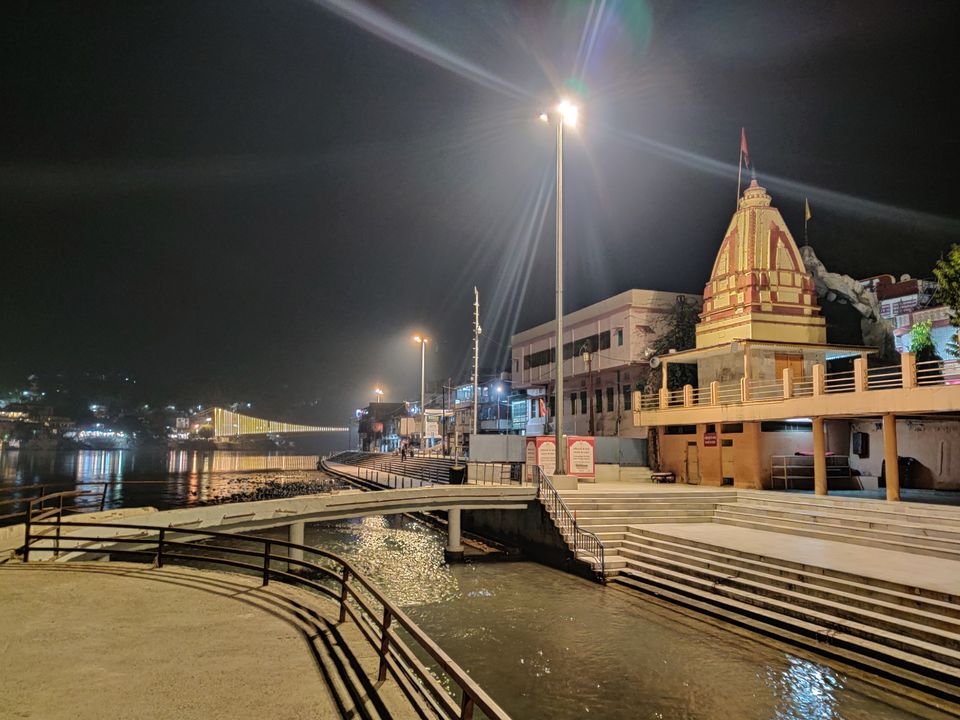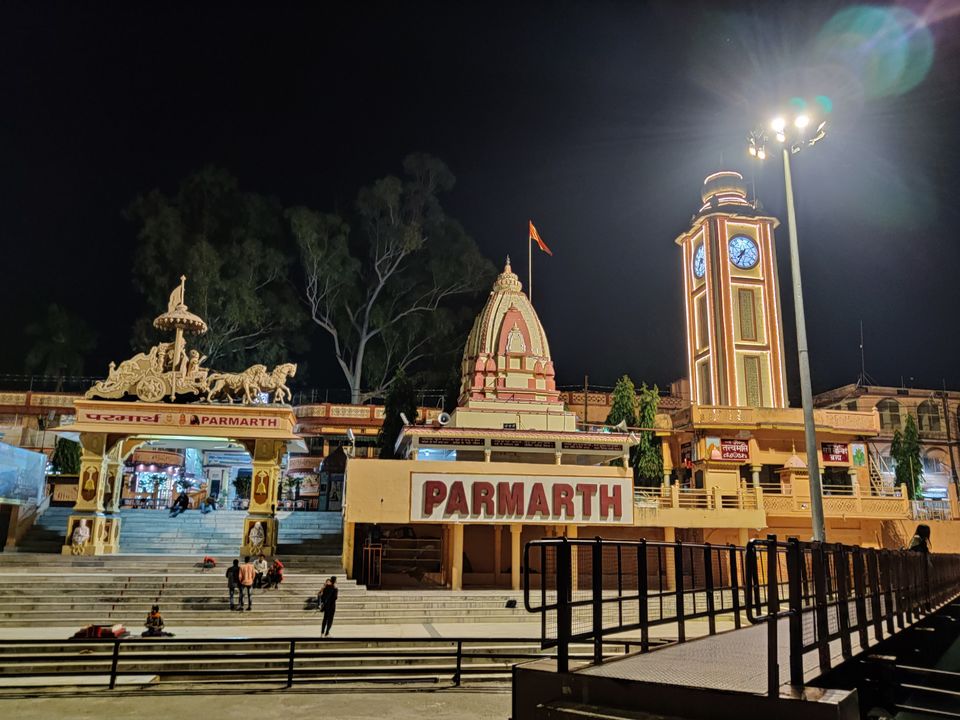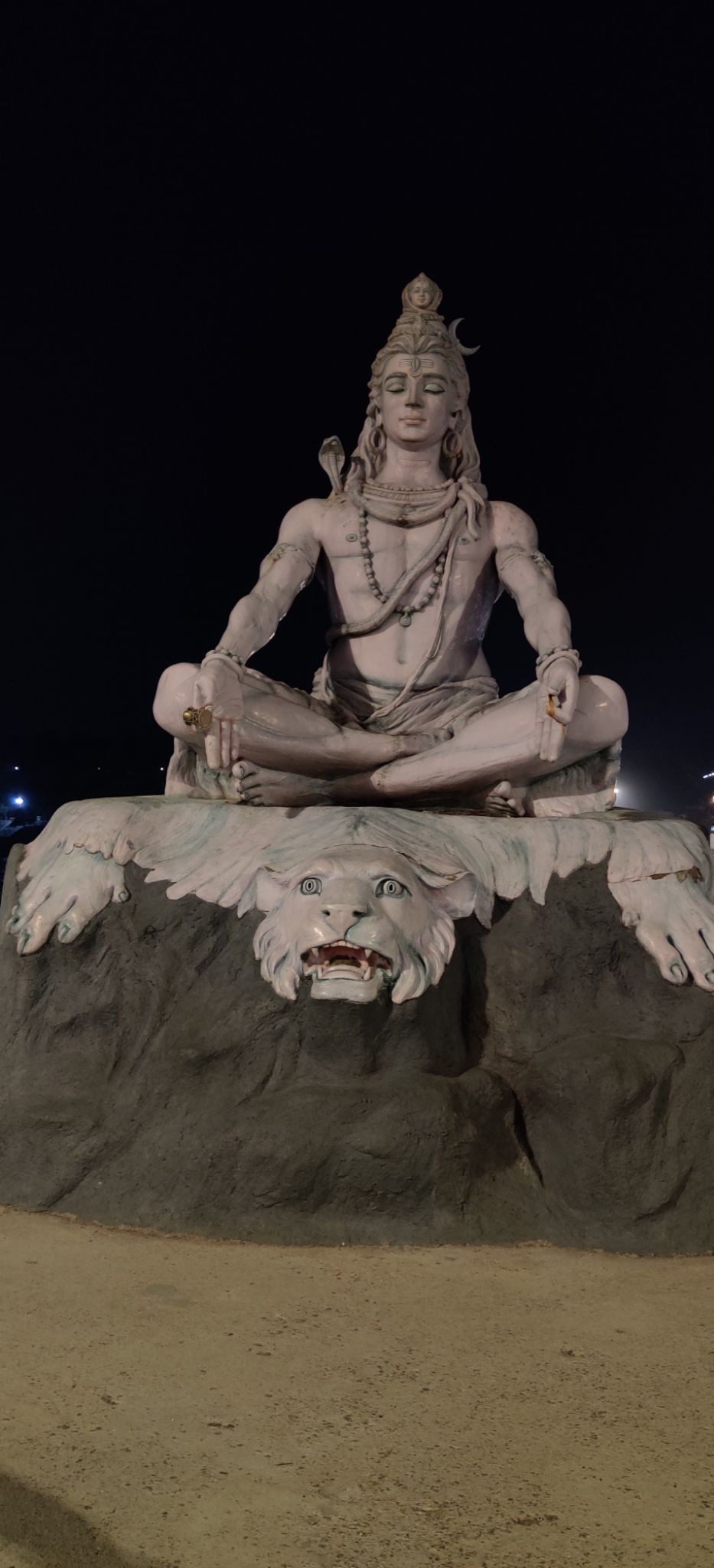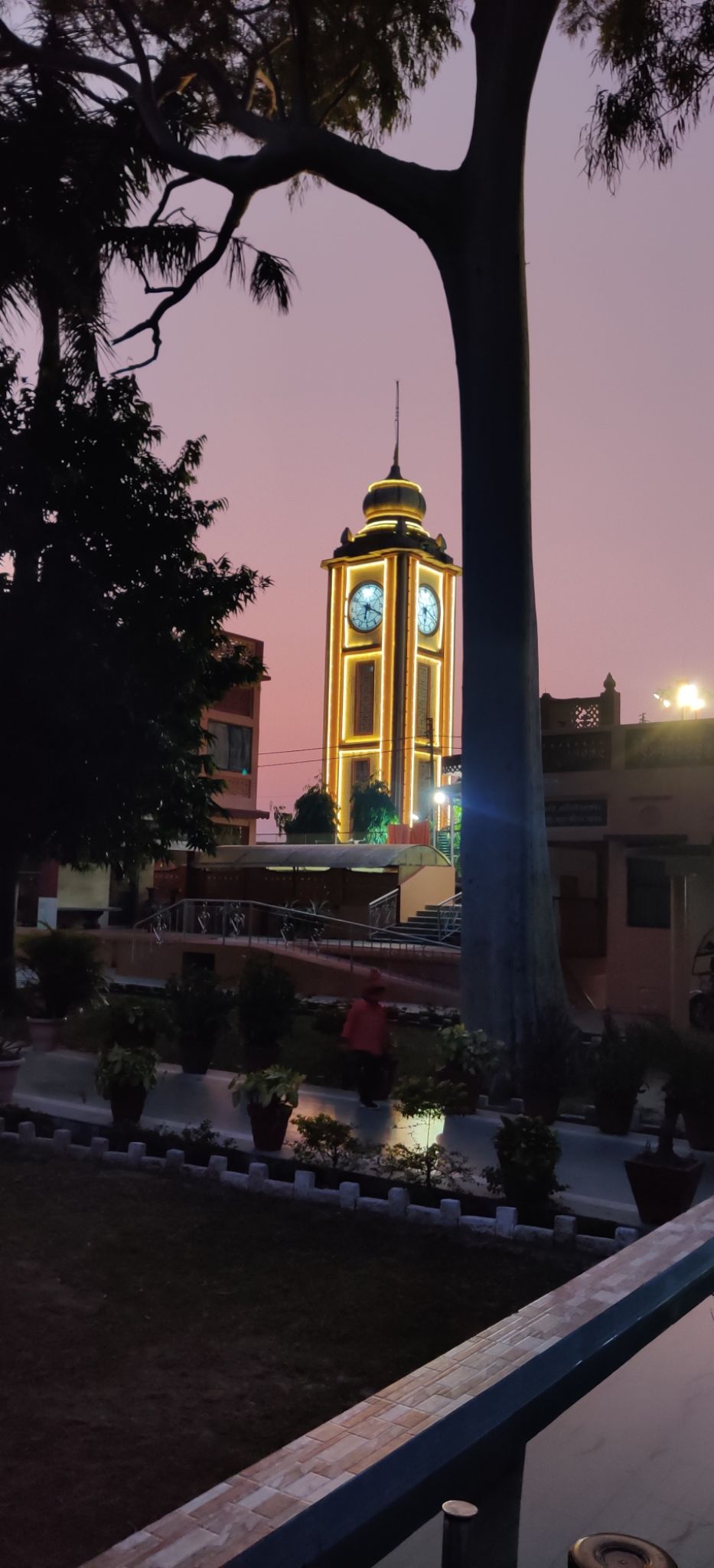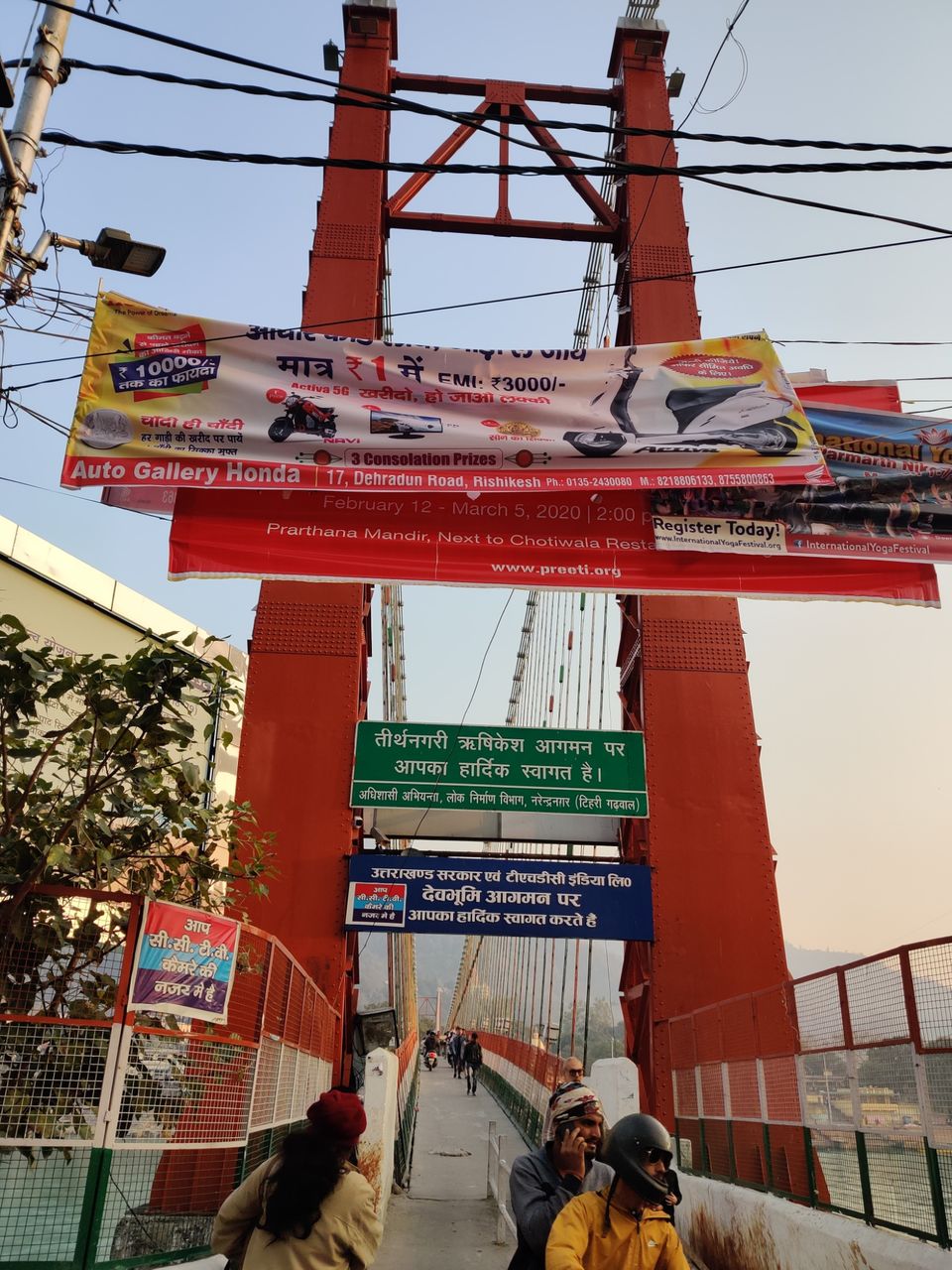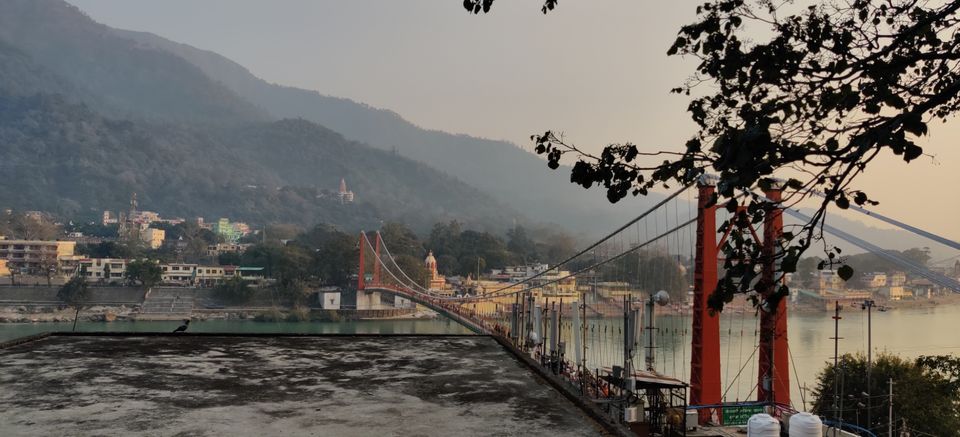 I have visited Rishikesh earlier but this time on the Valentine's day I am going to do thrill accd. to me I am going for Rafting. I am not feeling very good in the river I have little fear with the rivers but I want to try rafting because I want to try every possible adventurous sports in my life. I booked my rafting with a local company in Rishikesh there are many in shops who offer you good deals in rafting but please don't go for the money go for the certified local divers your guide who can actually help you and guide you well and lead you into the river where you are going to see and use your sticks in the stream.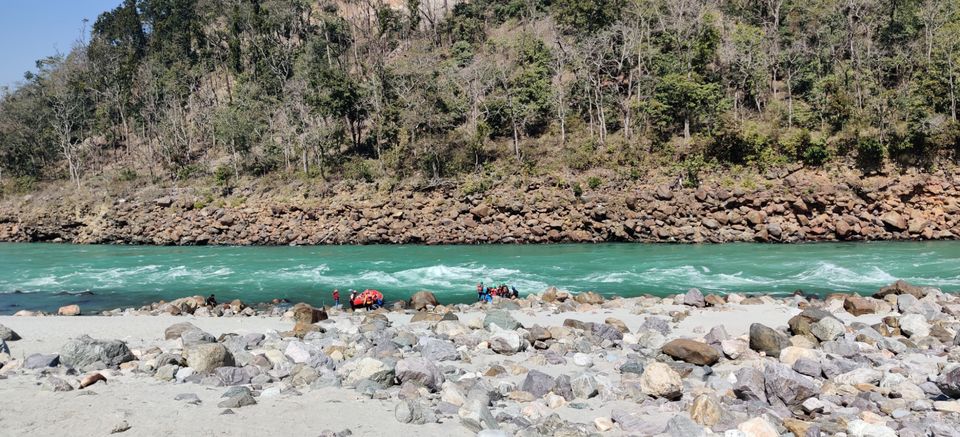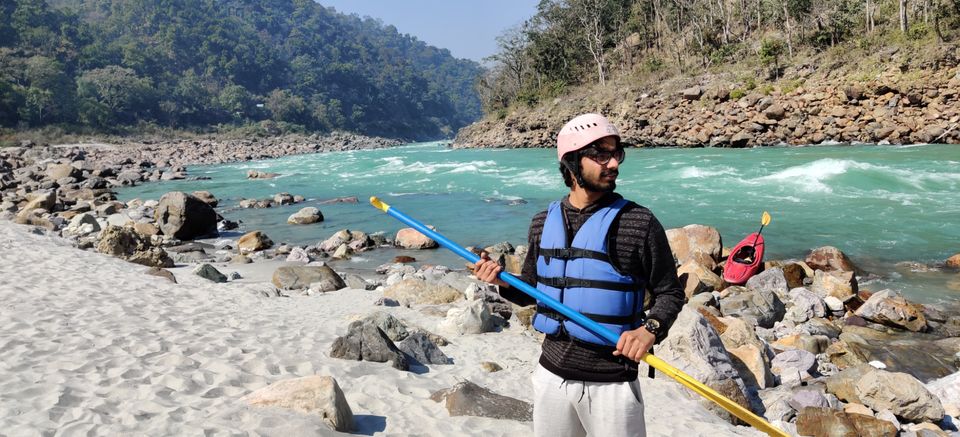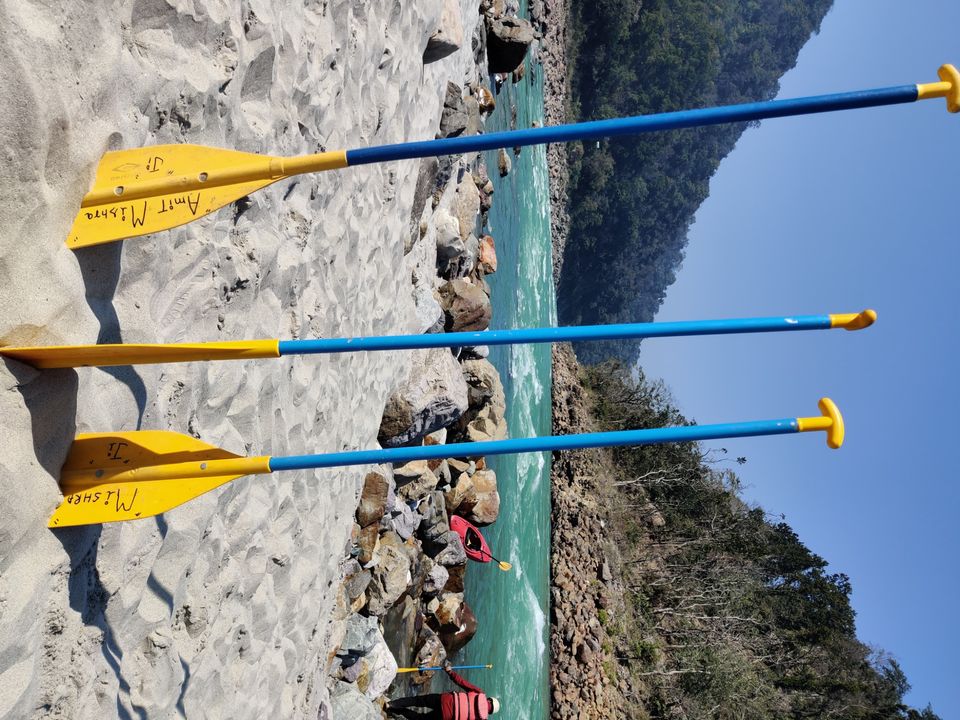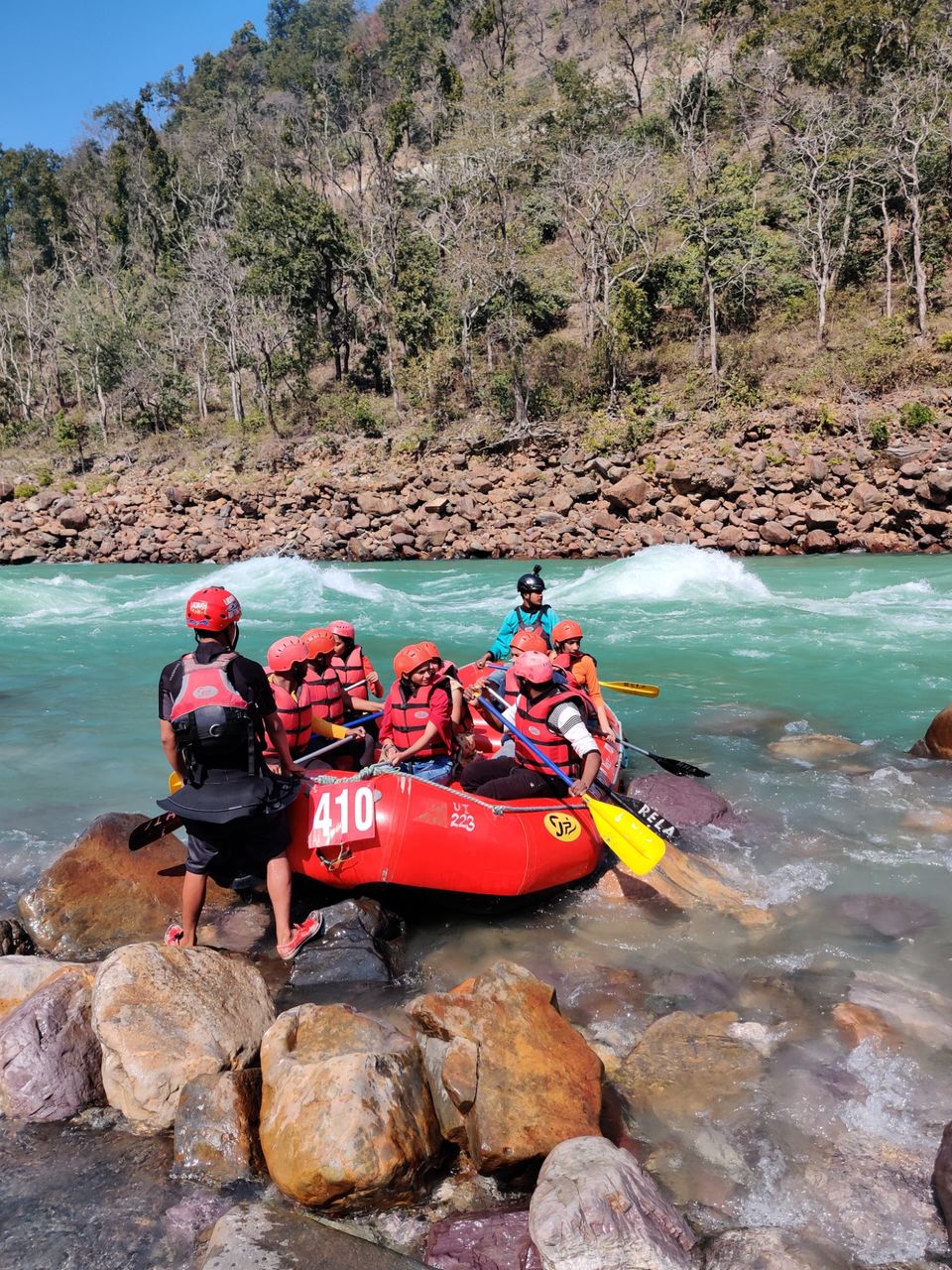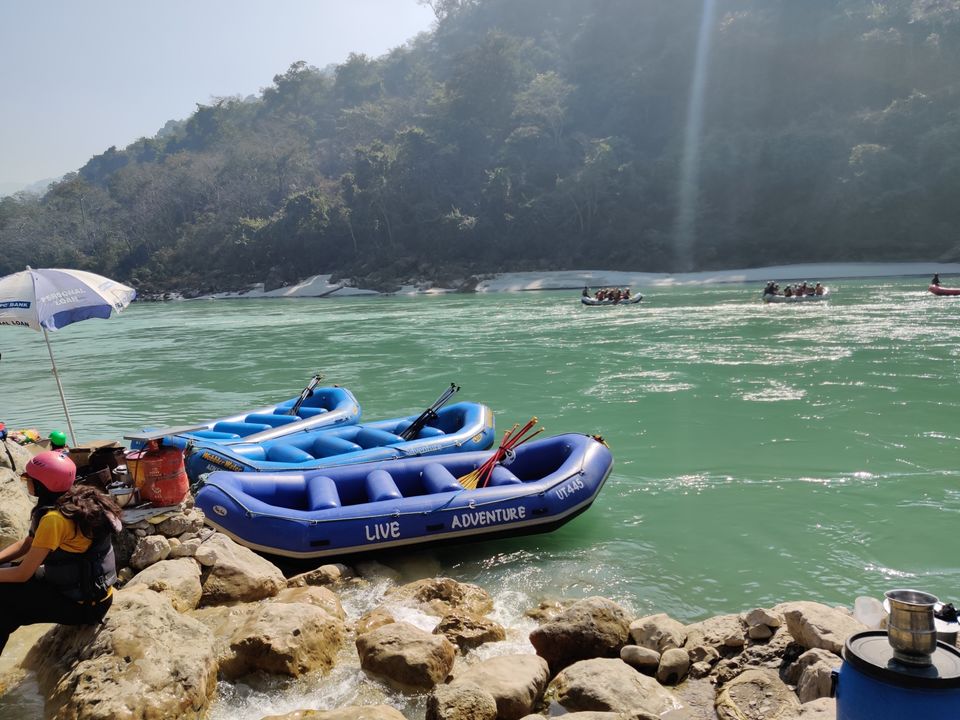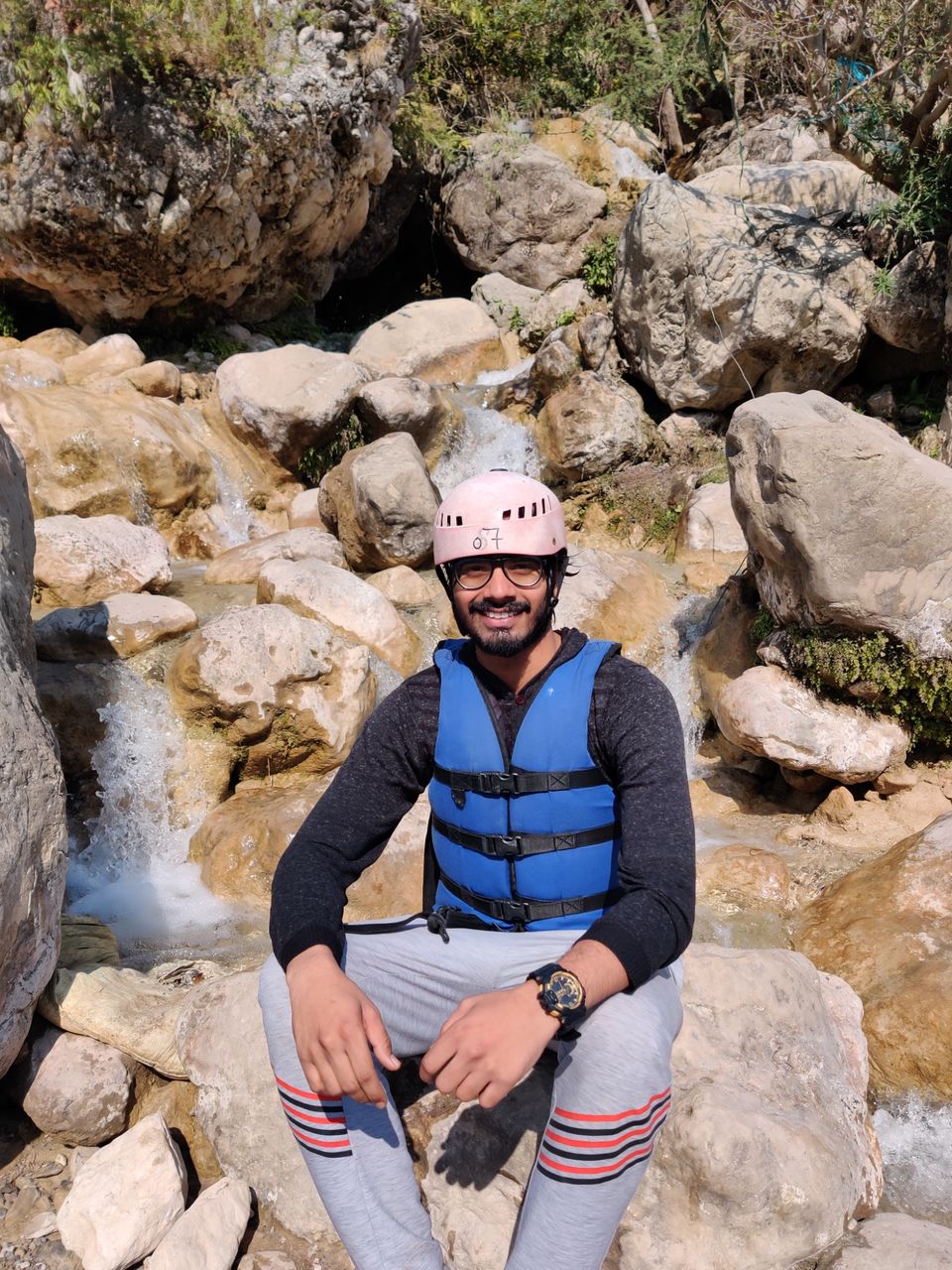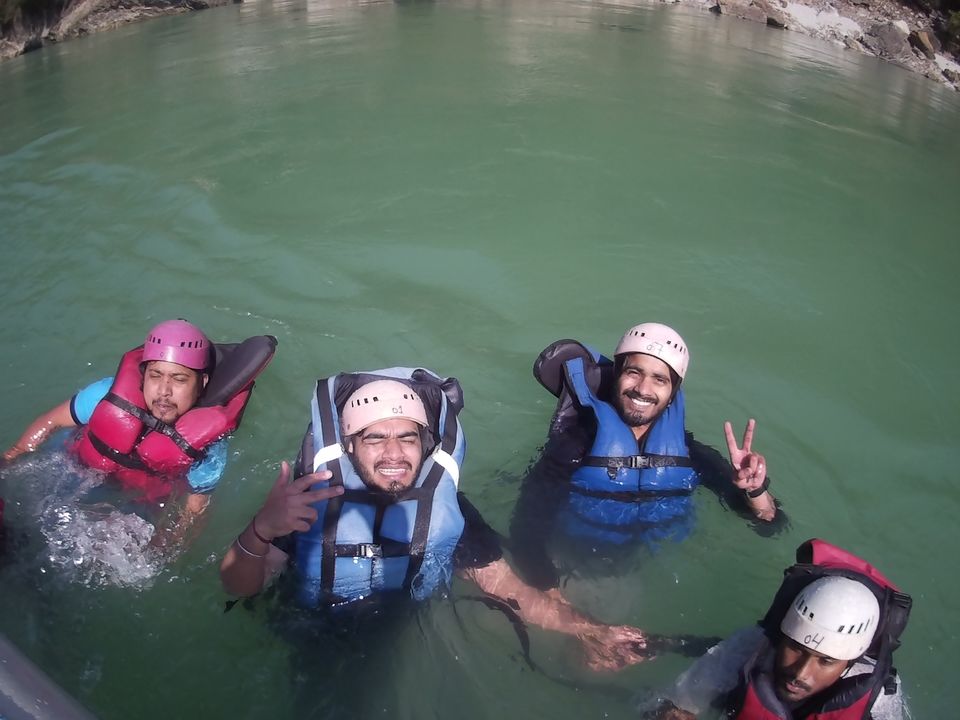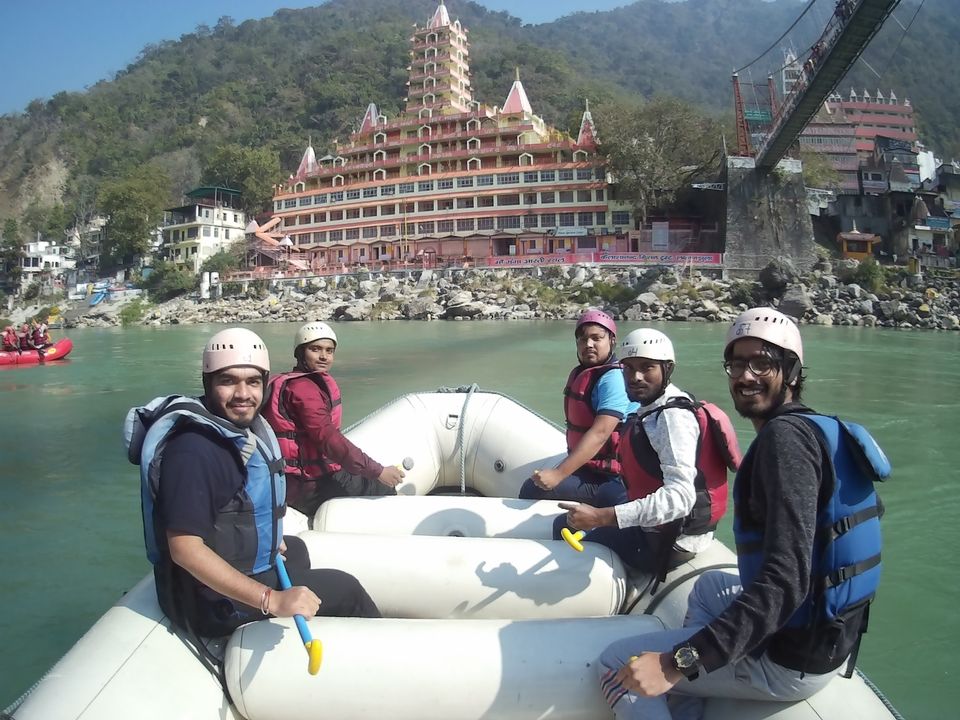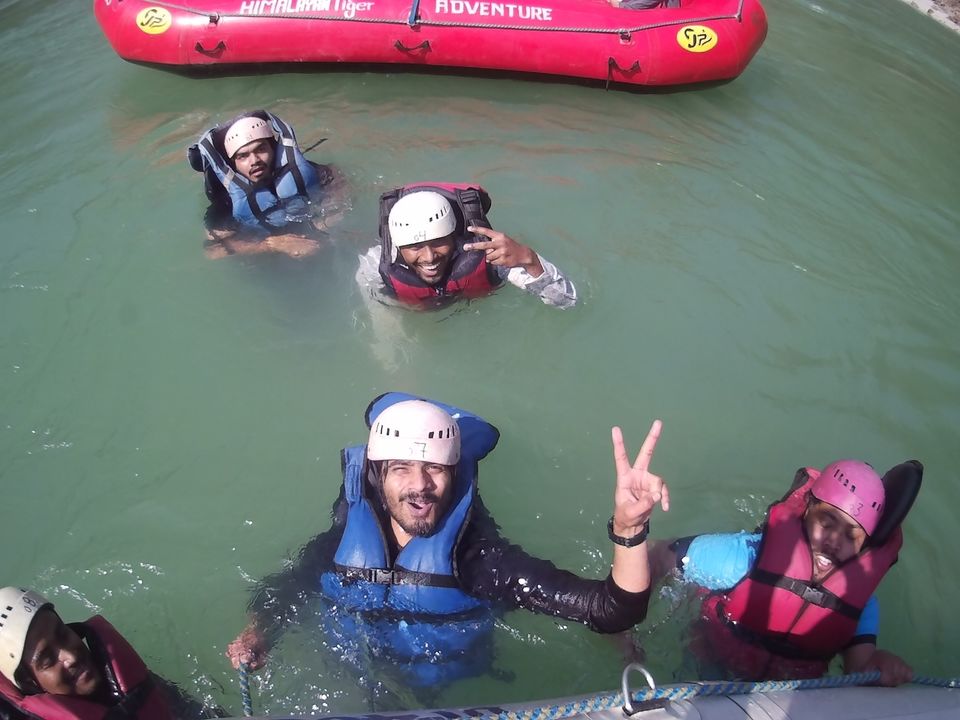 after spending hours in the River while reading I experienced something amazing I have never feel before and my experience was wondering I enjoyed so much and diving in the river without any fear I loved it chanting Har Har Mahadev with all my energy I am at very best and great mode of mine. My rafting started from Brahmapuri to the thirteen Storey temple which is around 13kms. There's is nothing to be worry about you have your guide on your boat and 2-3 single rescue divers who can help you if you have any troubles.
After the Rafting I was so exhausted after the Rafting and decided to spend hours at that and then left for the bus station.
I left Rishikesh in the evening at 5:00 pm. and reach Delhi at 2:00 pm got a heavy jam near sheelampur in Delhi which took me 2 hours to reach to Kashmiree gate Bus station.
Expenditure: Rs. 350 (Trans.) + Rs. 800 (Accom.) + Rs. 200 ( Food ) + Rs. 450 ( Rafting ) + 400 ( Trans. ) = Rs. 2200
I have utilised my holiday this time very well I used to managed every day very well I visited Joshimath holy place belongs to the Kedarnath hi and Badrinath Hi and home to the Jagat guru Shankaracharya Ji.
I have travelled for total 5 days from Delhi to Joshimath to Auli to Rishikesh to Delhi.
I have experience many new rhing this time on this trip.
1. I was on the Asia's largest and highest Ropeway.
2. Skiing.
3. Trekking in Snow.
4. Watching Second highest peak of India K2.
5. Blessing of Kedarnath and visited very old temples.
6. Sitting behind the Kalpavariksha ( 12000 yes. Old tree )
7. Rafting
8. Diving in the Deep and fast flowing river.
I have spend total 7000 Rs. On this trip. Well this trip is one of its kind and as suggested by the locals explore this place in summers also when this transformed into a flower valley.
Navneet