Do you like Goa? Do you like Food? Okay, Those are pretty weird questions which simply have no relevance to each other in any ways possible. Also, That is a tough (almost impossible) choice to make. But what if I told you that It is related and that you don't have to choose one, and that you can have it both.
Pakwan - Food Tradition is trending these days for they are offering a free Goa trip if you finish their Pakwan Special Thaal(2000 INR) all by yourself. I've already posted about that on my social media and the responses and queries took it by storm, asking me about location, price, quality and quantity of the thaal. I hope I can answer that all in this blog. But Just so you know, There is so much more to that tiny little beautiful place sitting at the corner of Aundh-Ravet BRTS Rd in Pune.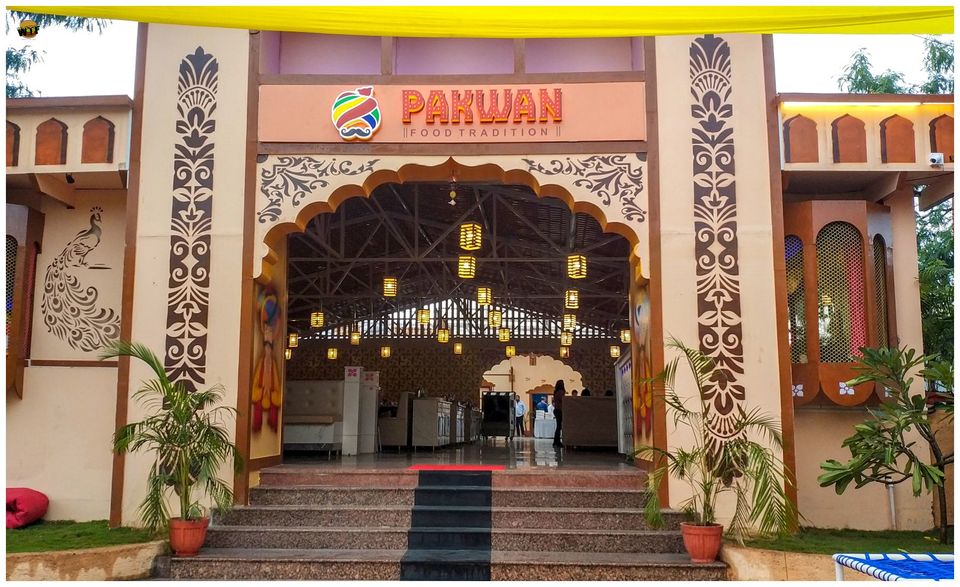 Right after they welcome you in a traditional Rajsthani style, everything from a huge colorful sitting area to the service and the food, the place has a never-ending Rajsthani vibe going on, that speaks out loud to you. I was invited for a preview tasting of their Gigantic Pakwan Special Thaal and some other dishes they offer and given below is a list of some of the amaizng dishes that I got to try my hands on:-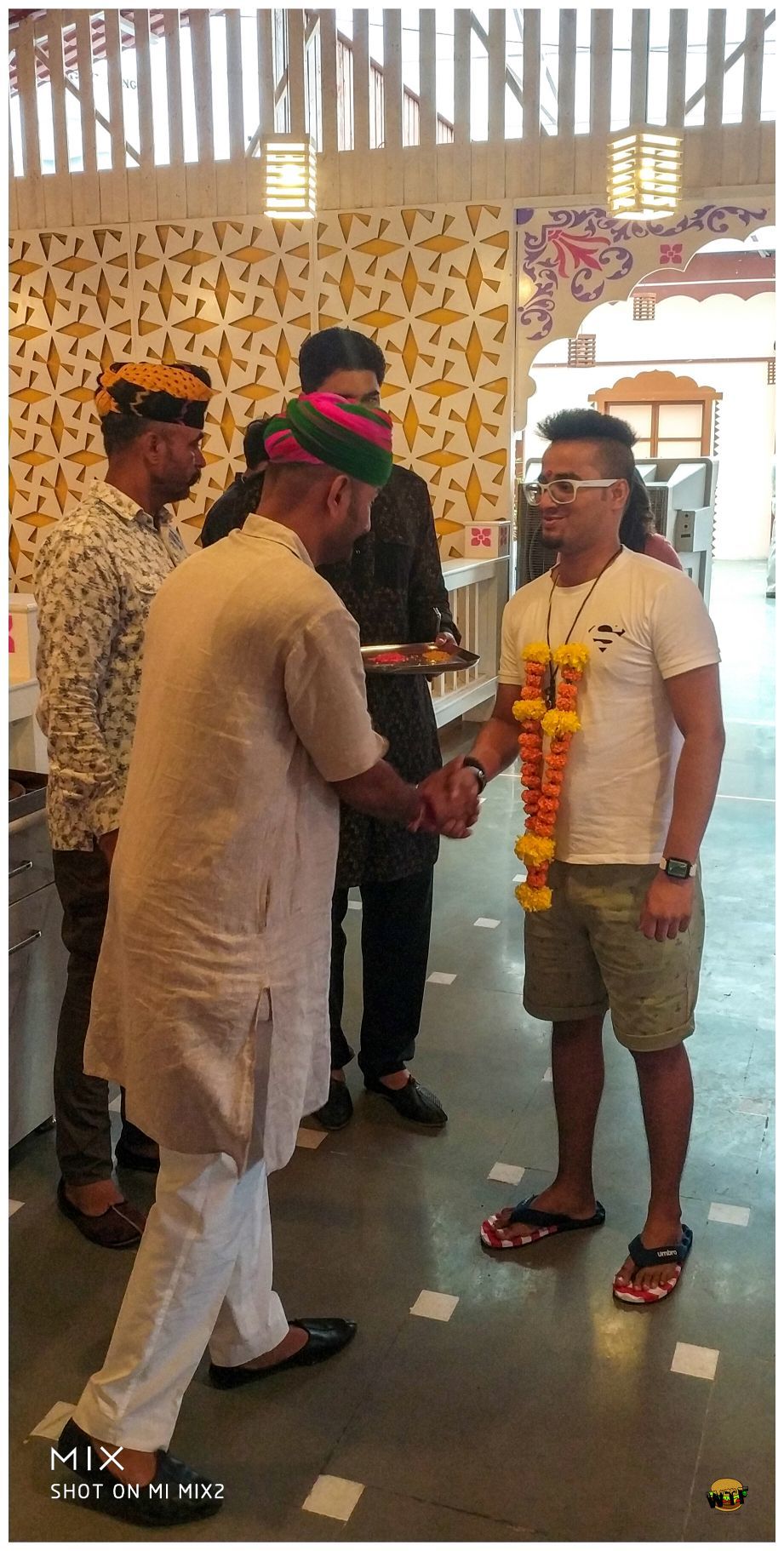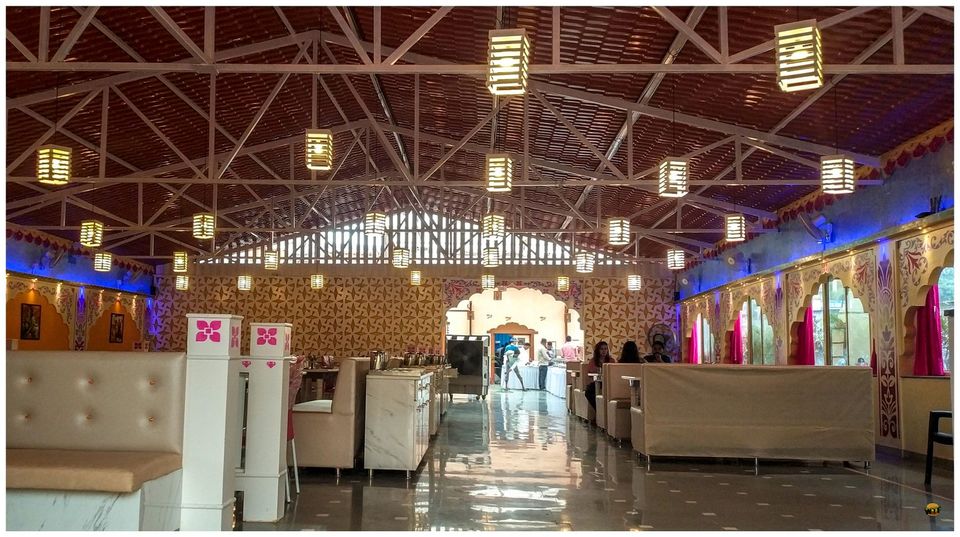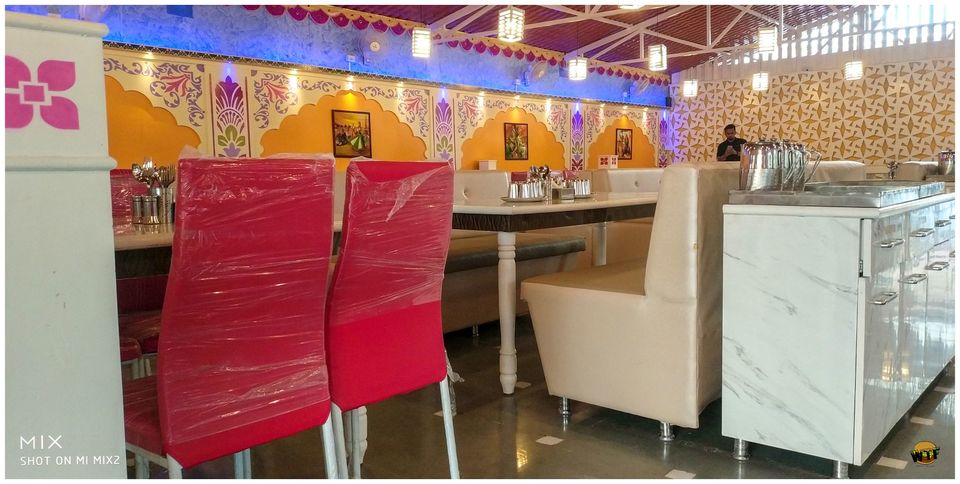 WELCOME DRINK:-

Jal Jeera:- So As I talked already so much about tradition, It was obvious that they would serve Jal Jeera which is traditionally served as a chilled welcome drink in summers. It is also consumed just before the meal as it is said to have immense appetizing abilities.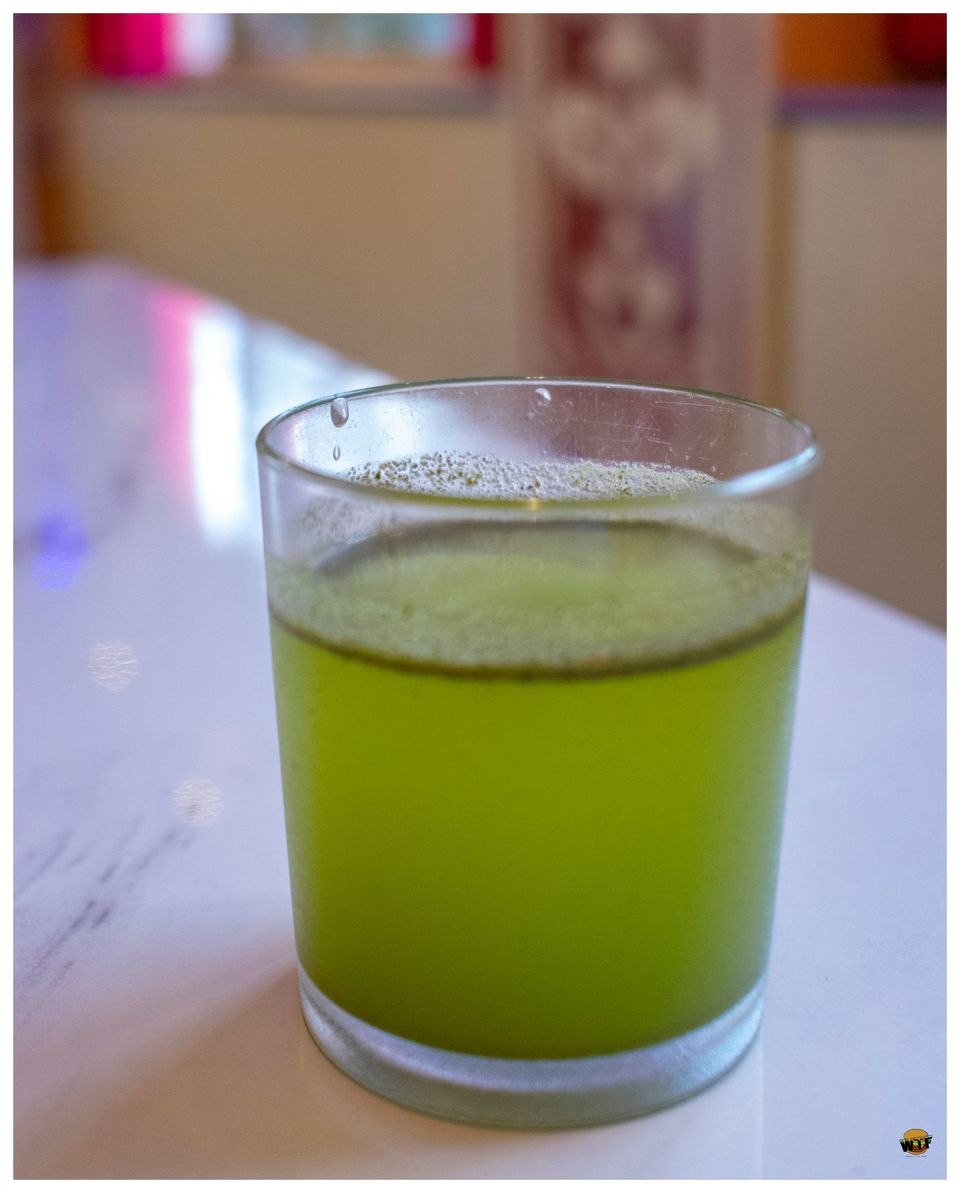 STARTERS:-
Paneer Satay (210 INR):- This fantastic dose of protein and calcium is as tasty as it is healthy. The Paneer Satay Recipe is a classic vegetarian recipe, of Paneer which makes a perfect appetizer for parties or even a tea time snack. The subtle blend of spices of garlic and ginger brings out the flavor of the Paneer Satay.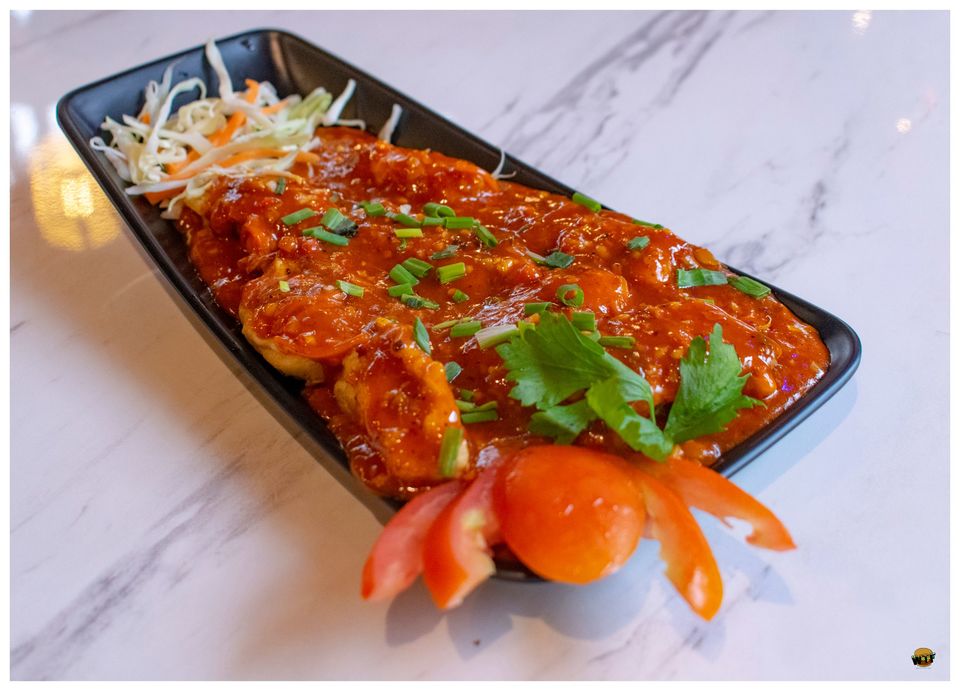 Veg Hot Pan:- Veg Hot Pan whenever said, reminds us of a sizzler. And, This was a different take on the recipe which was basically a mix of sizzling paneer & another veggies cooked together to perfection.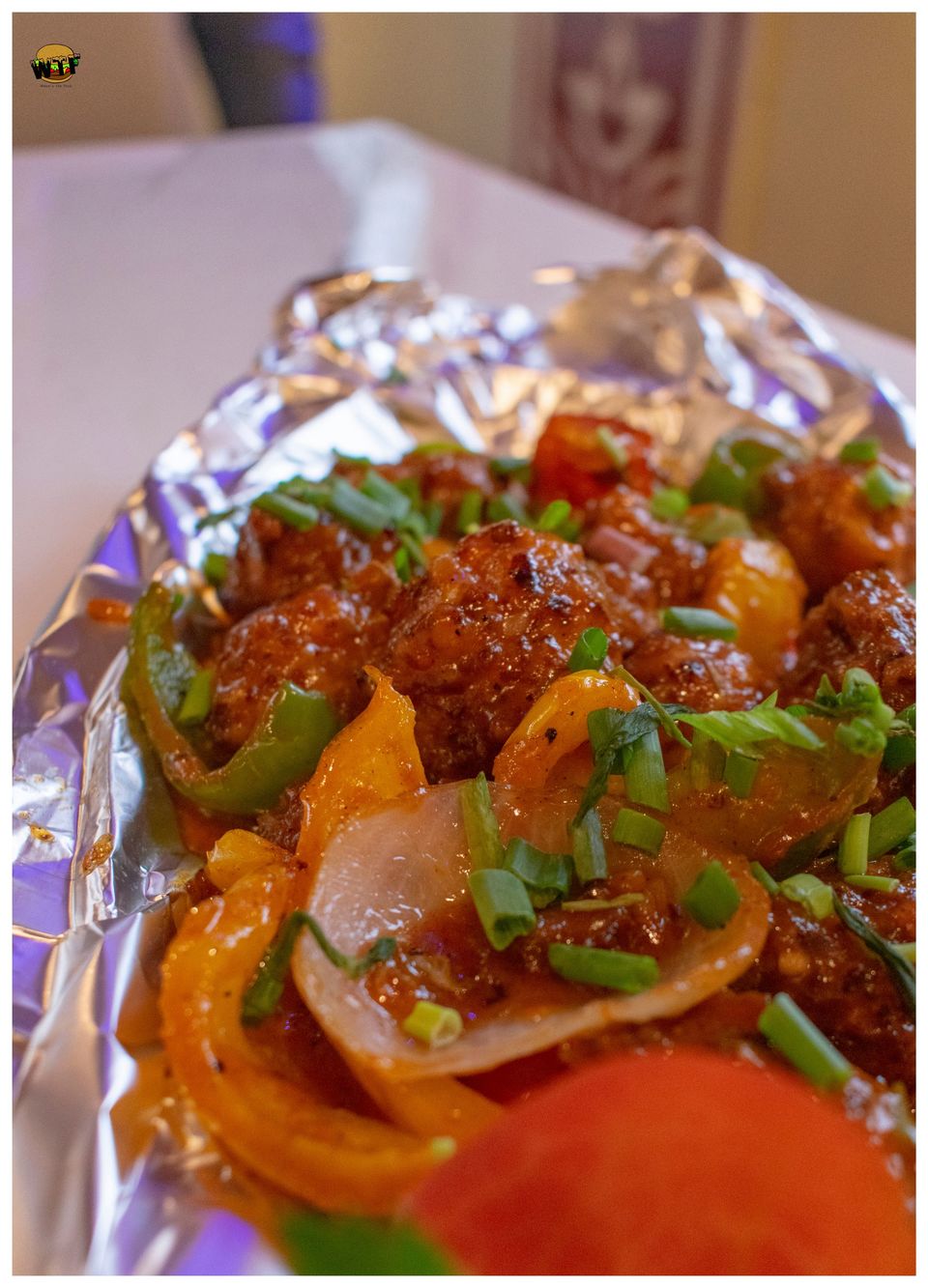 CHINESE STARTERS:-

Dragon Paneer:- You've met the mother of dragons (Thanks to GOT), now it's time to acquaint yourself with the fiery flavours of Dragon Paneer. It tastes really great alone or you can also serve it with any of the chinese rice and noodles recipe. It surely has the greatest taste of any of the Desi Chinese Cuisines.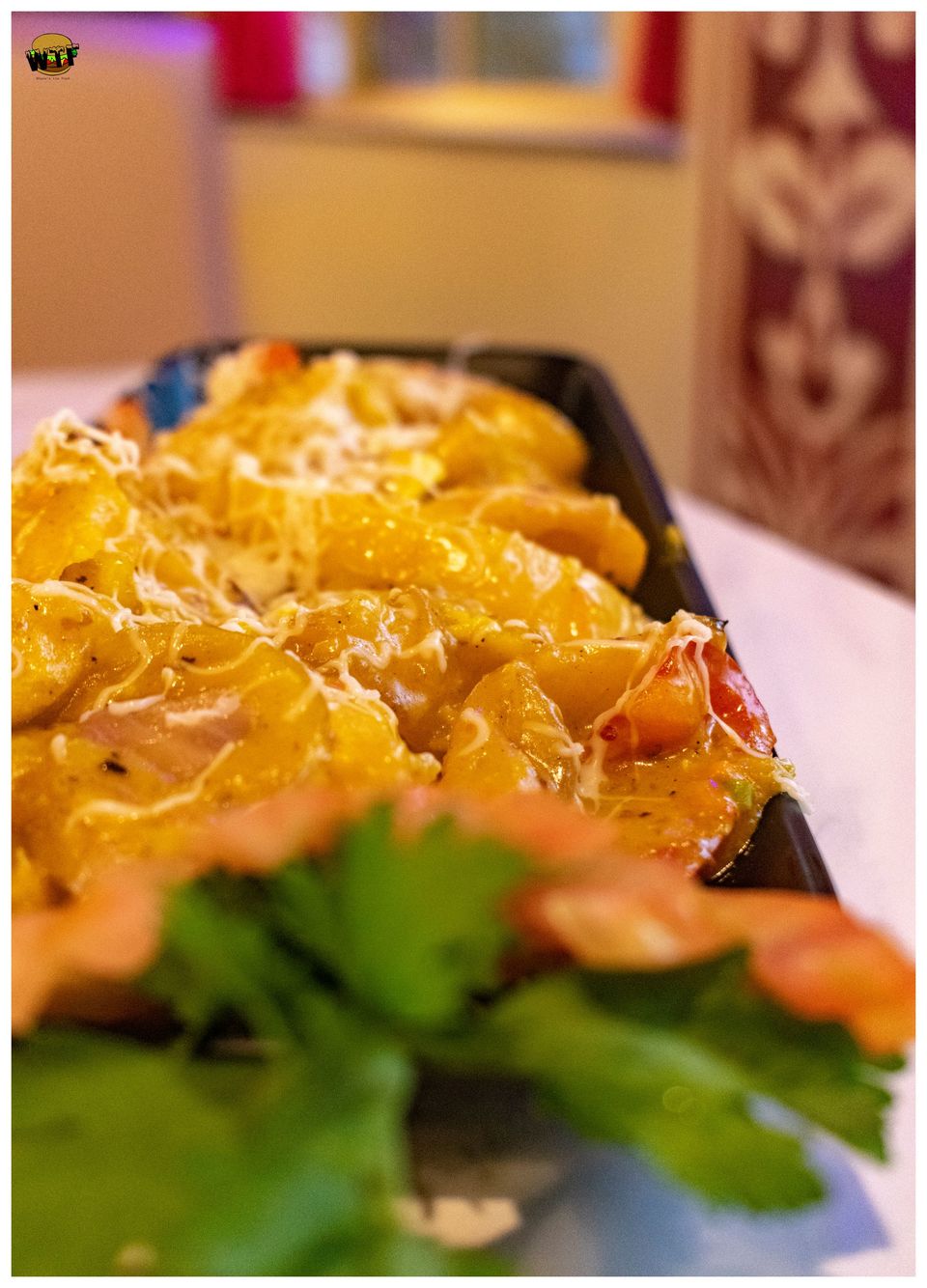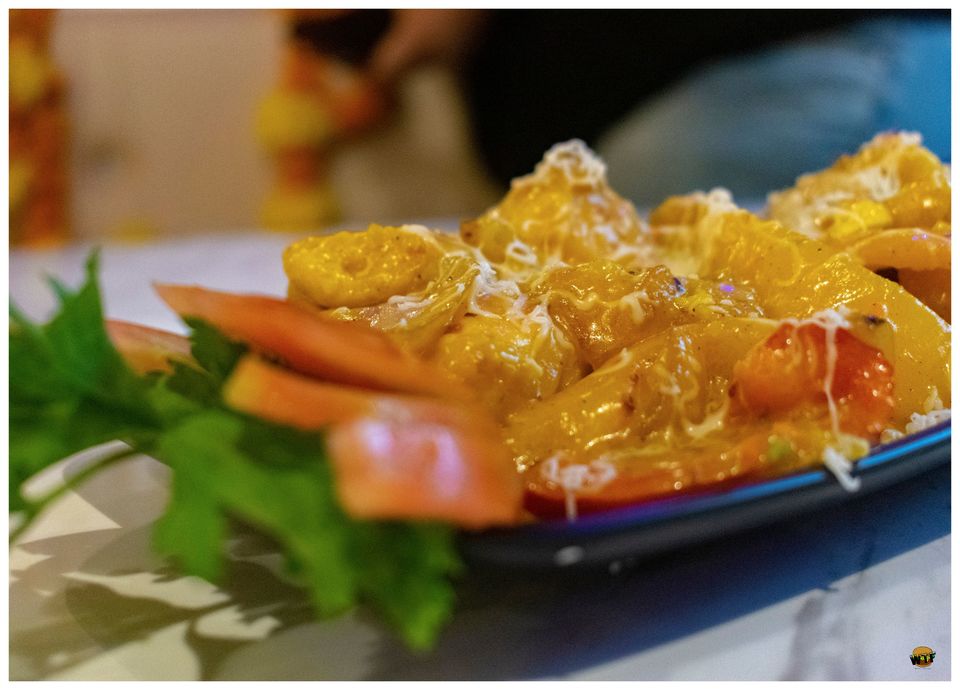 SPECIAL RAJSTHANI:-
Maharaja Daal Baati (380 INR):- Living in Indore for 3 years, I had numerous opportunities to try my hands on Daal Baati. But whether it was the fact the fact that I couldn't stand the gigantic quantity or the not so good quality, I've never been in love with Daal Baati like this before. Maharaja Daal Baati consists of 4 Baati in Desi Ghee, Dal Tadka, Gatte ki Sabji, Gulab Jamun, Churma, Namkin, Lahsun ki Chatani, Salad, Papad and Chaas. Now that is quite Maharaja Style, ain't it?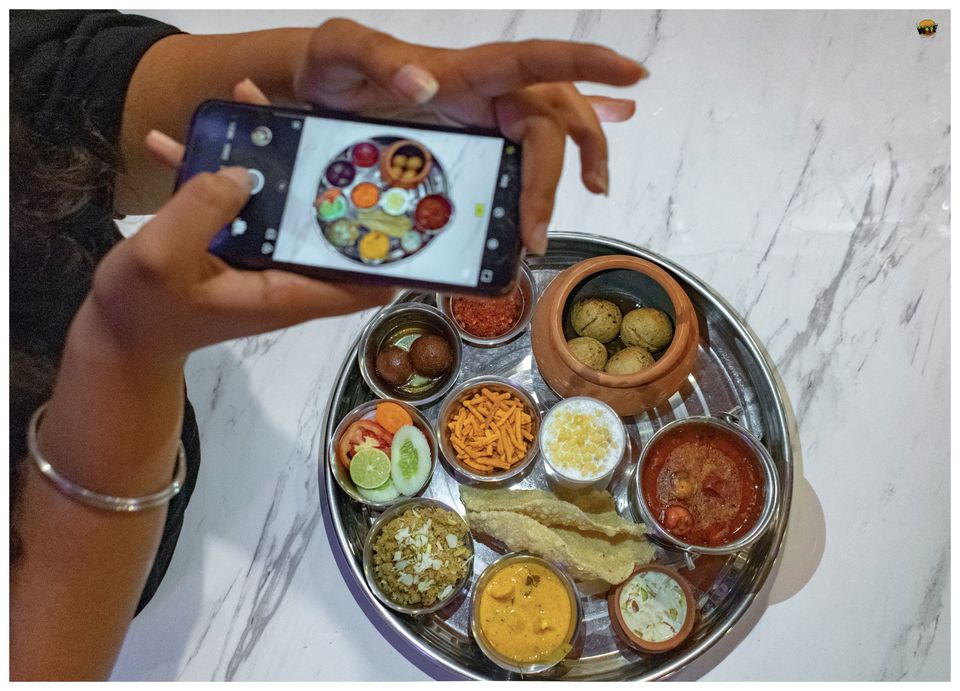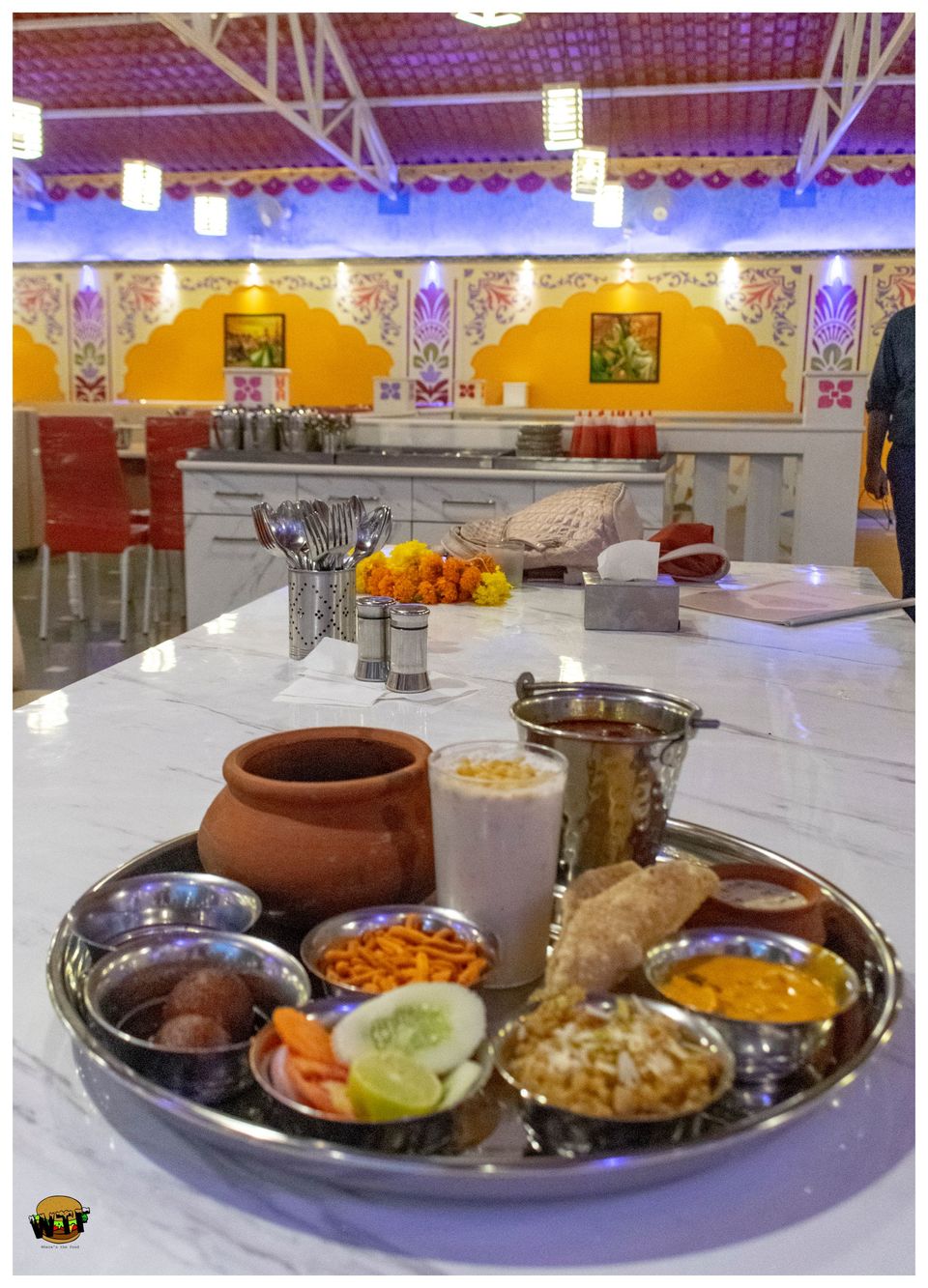 Pakwan Special Thaal (2000 INR):- Pakwan Special Thaal is a gigantically humongous thaali that consists of 2 sweets, 2 snacks, 4 vegetables, 4 types of roti/puri, 4 types of daal/kadi, 2 types of rice, daal baati, churma, salad, dahi, papad, chaas & water bottles. It is totally worth its price and takes about 4 food-loving people to finish it. And, It was so freaking awesome to have had a teeny-weeny part of this whole thaali because let's all be real lmao.
P.S; Finish the thaal by yourself and you can win a chance to go to Goa.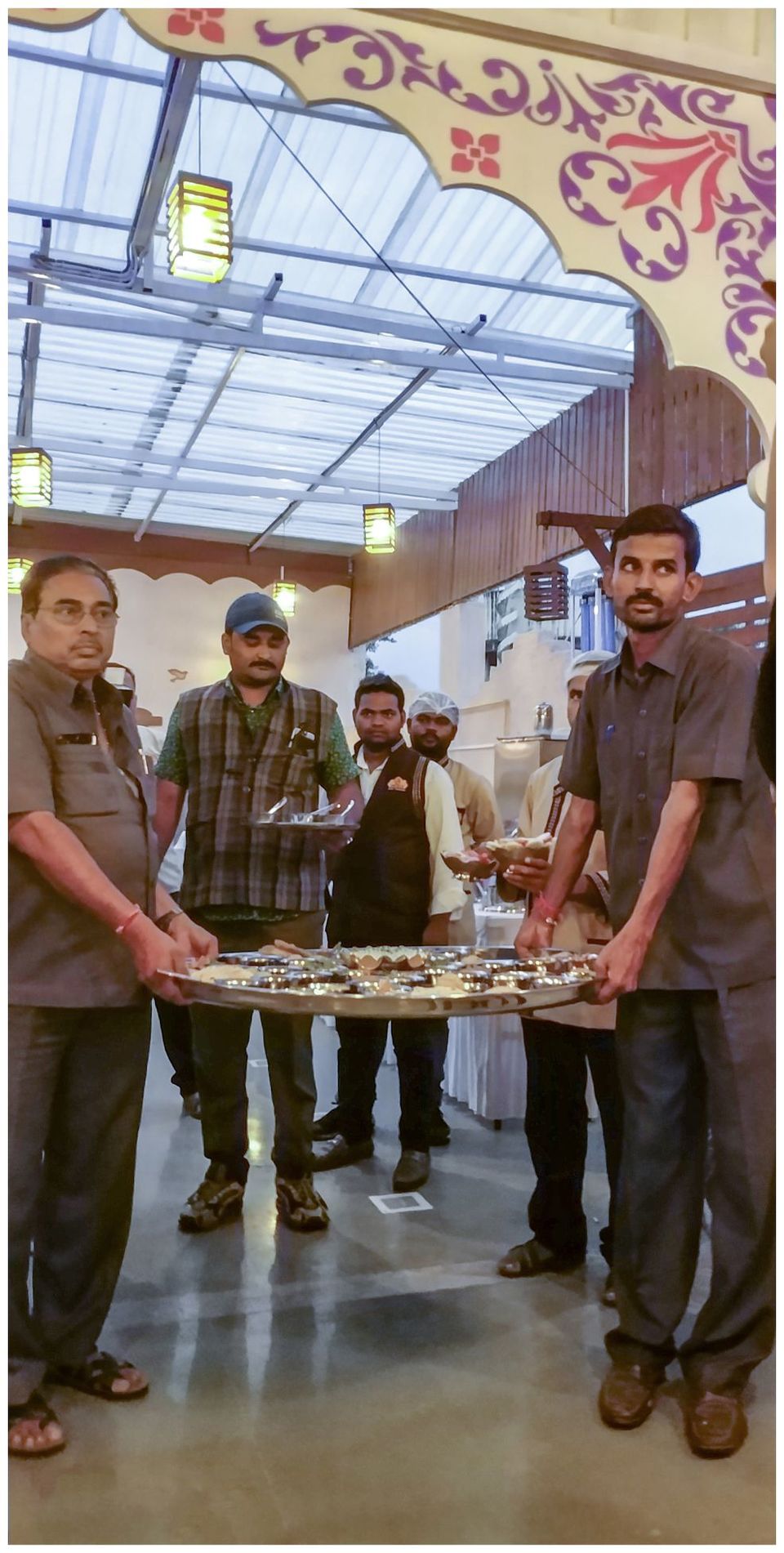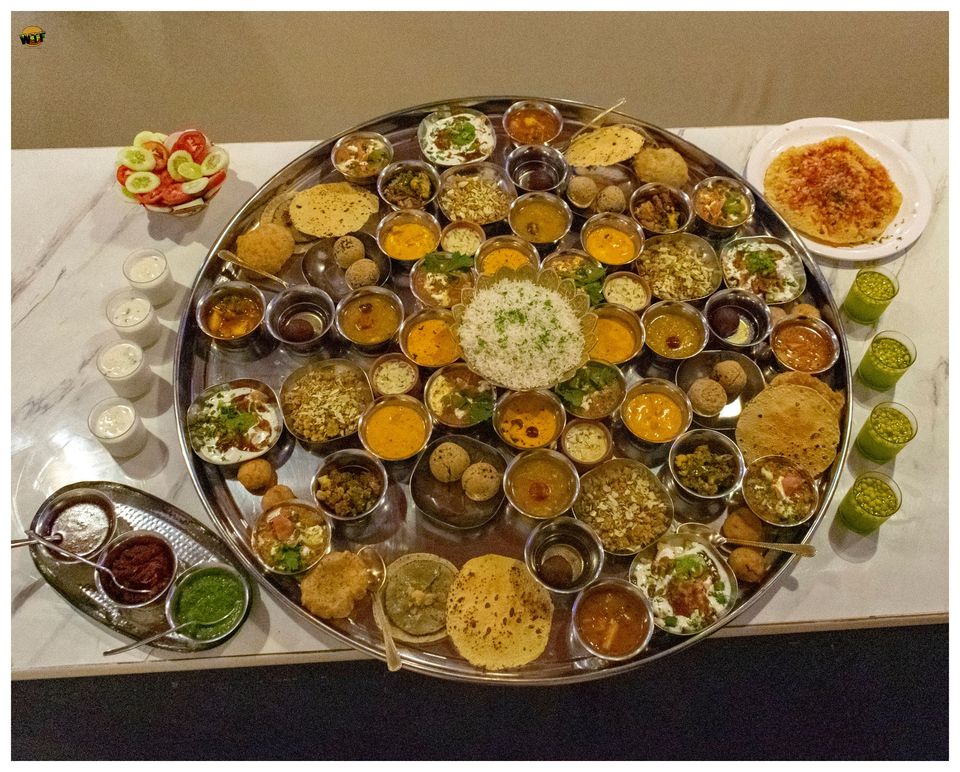 If you're willing to rejuvenate the lost Indian traditions, It's time for you to visit Pakwan - Food Tradition. They have a wide variety of Rajsthani flavours, an aunthentic traditional experience and obviously your chance to win a trip to Goa.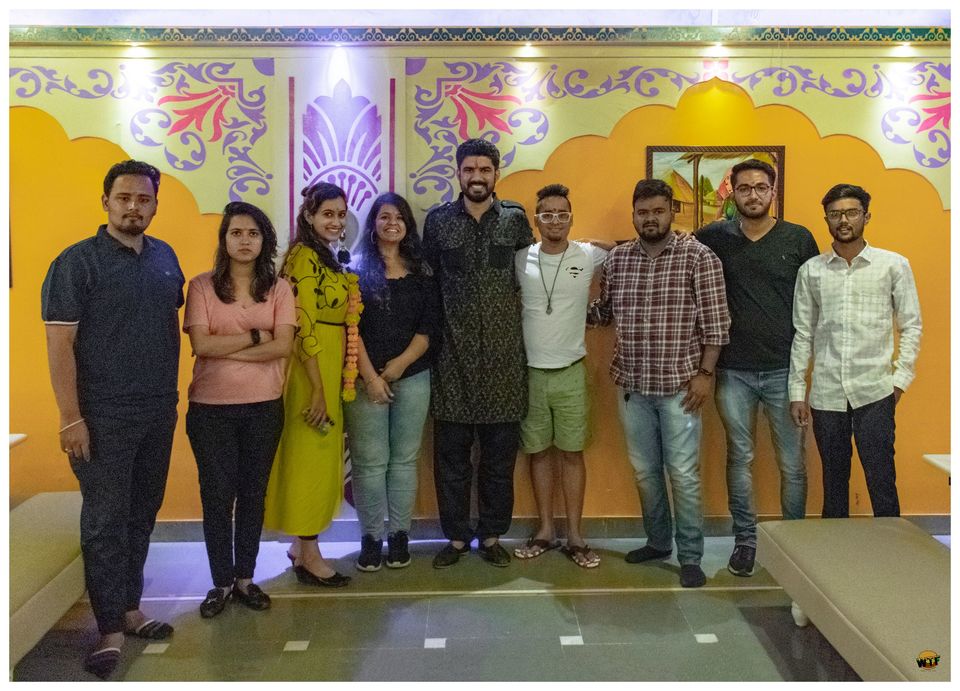 Thank You Aayushi Raguvanshi and BlogVlogs for extending the invite and Thank you Team PAKWAN - FOOD TRADITION for hosting us.