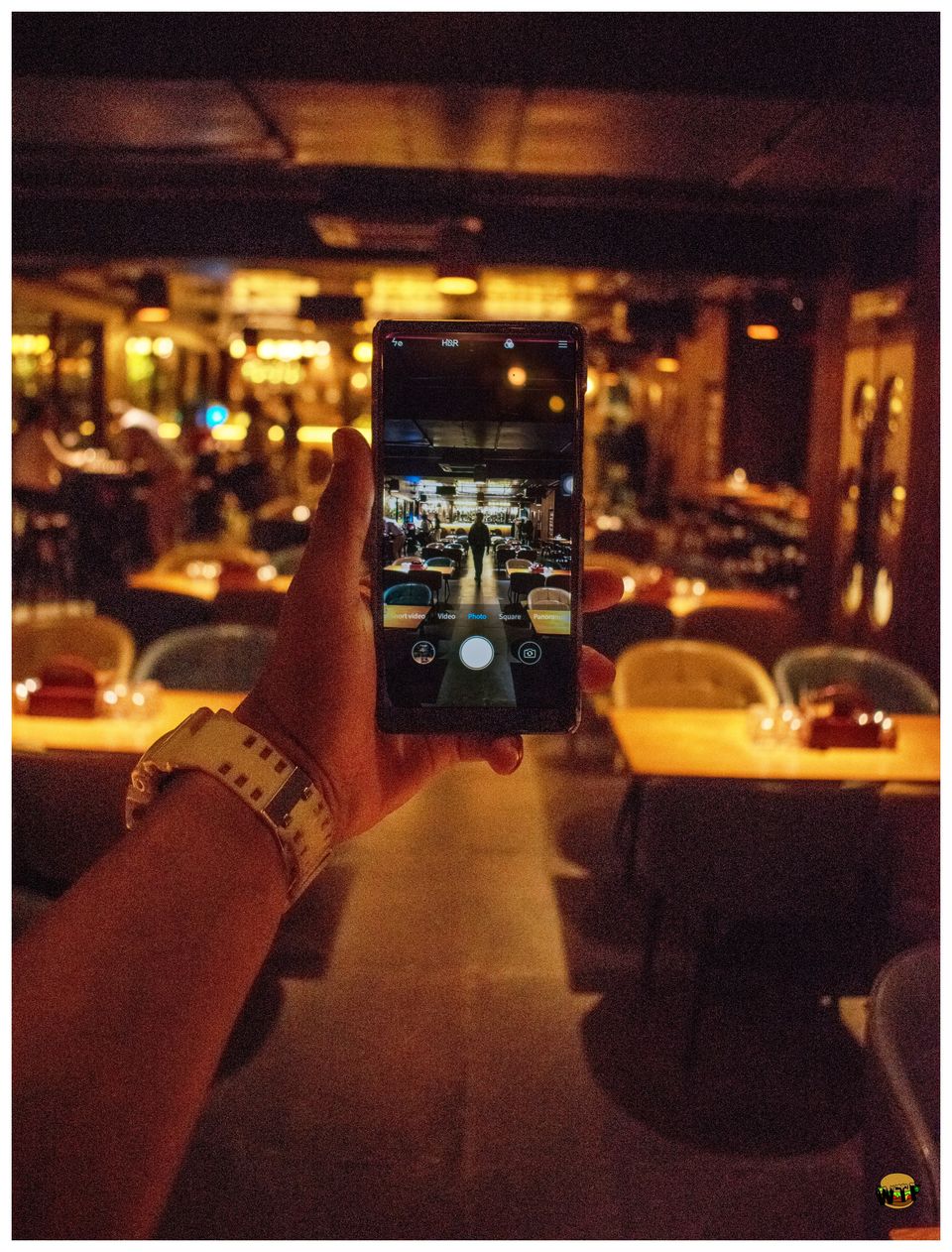 Linkin Barrel certainly is a name listed under the most happening locations in Pune. As the name suggests, This place is Linkin barrels to your heart, every drink served here comes with memories to be cherished for life.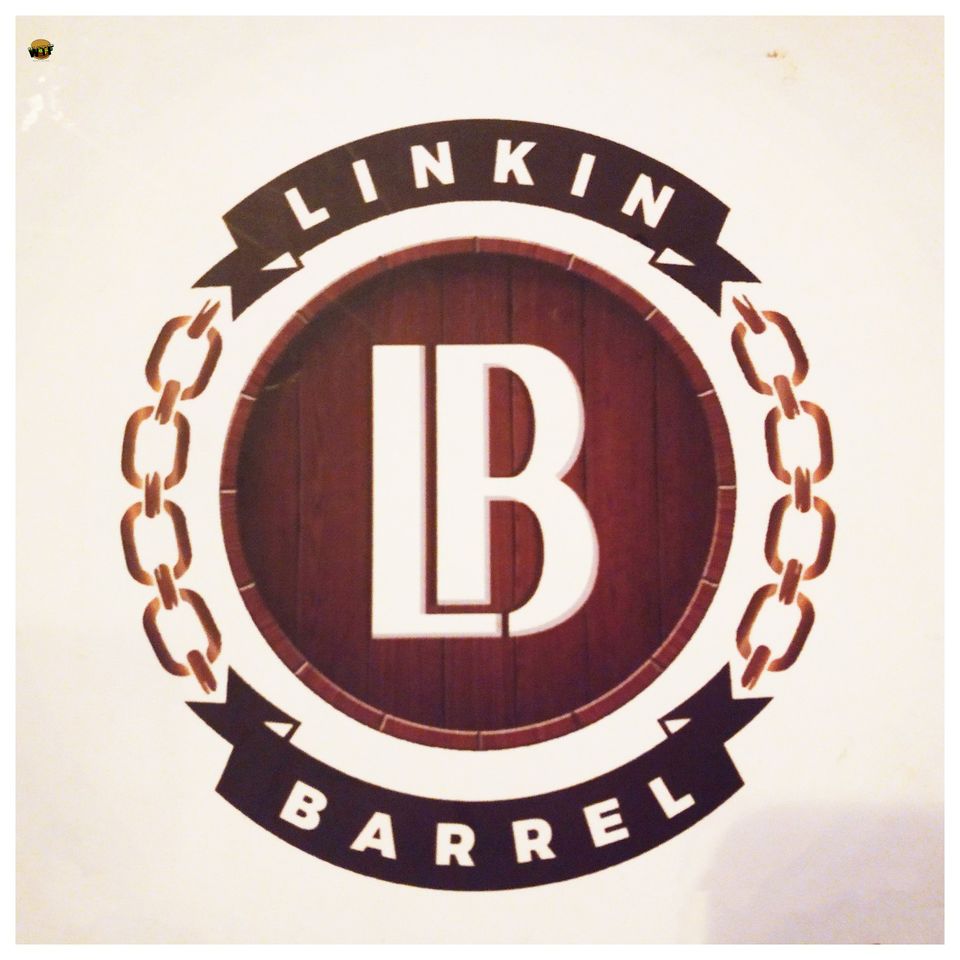 Situated on Baner Pashan Link Road , located on the top floor of the building , This place is promising amazing views outside and inside. The Resto-bar is owned by The Octave Group which is run by the cousins Subir Kotwal, Sanatan Waghulkar, Navin Waghulkar, Karan Shewale, Arjun Shewale, Keval Kadam and Hemanshu Karpe.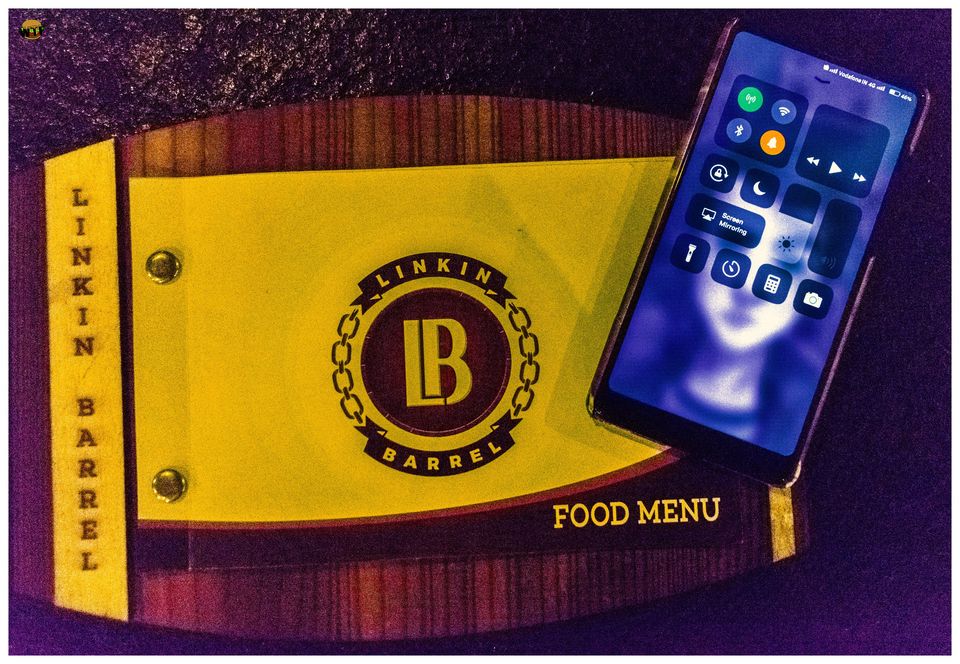 The restaurant offers an inside as well as outside sitting option. And, Both the options are well appreciated to create memories for you with the beautiful ambiance and the happy vibes you get here.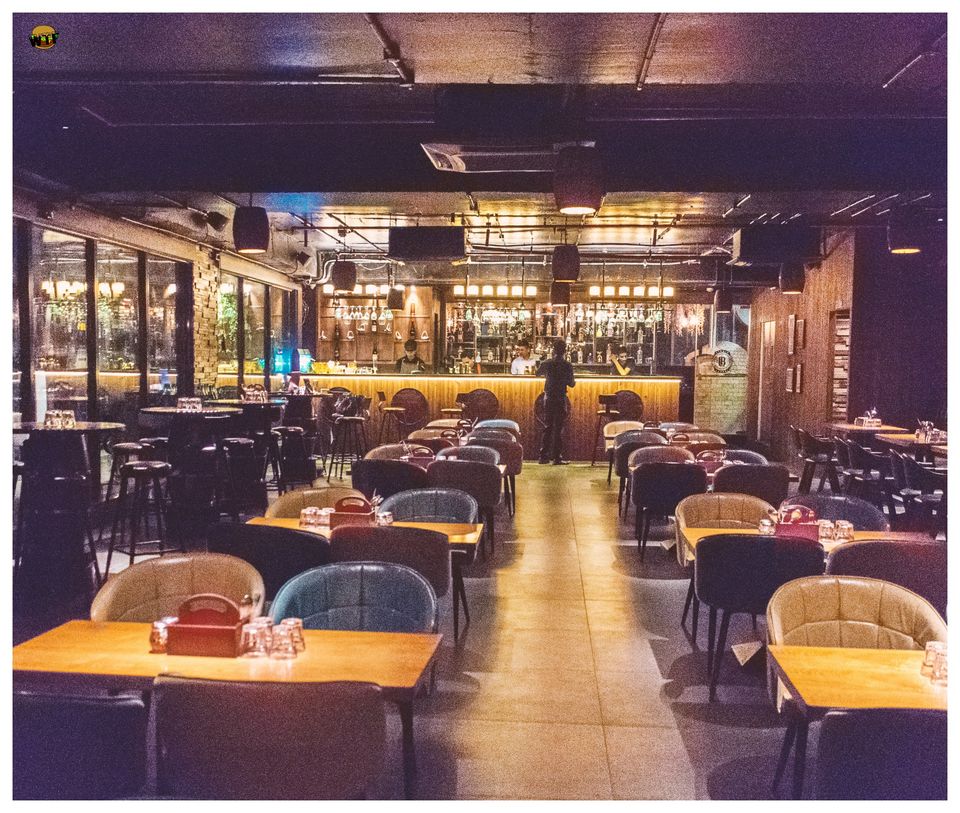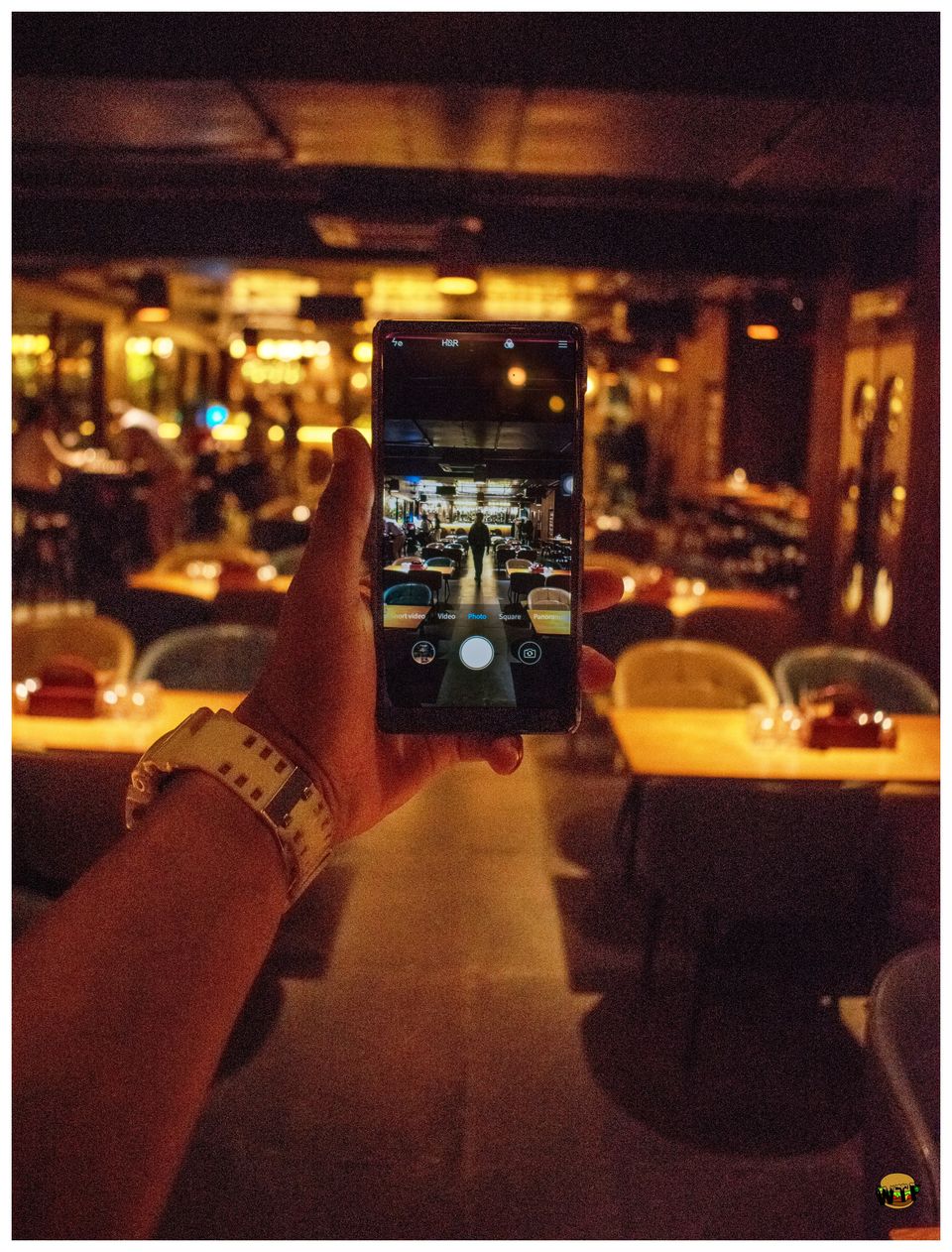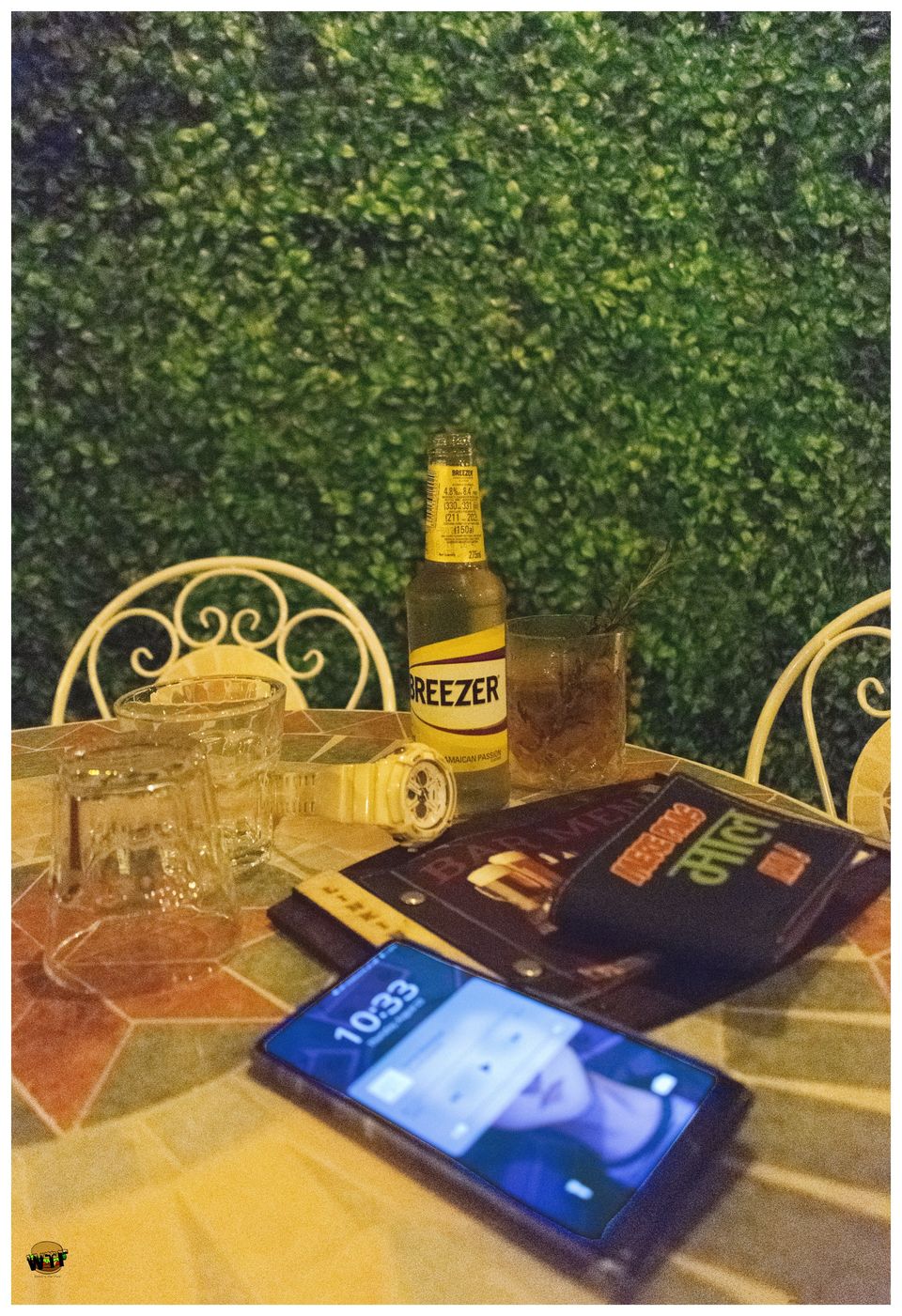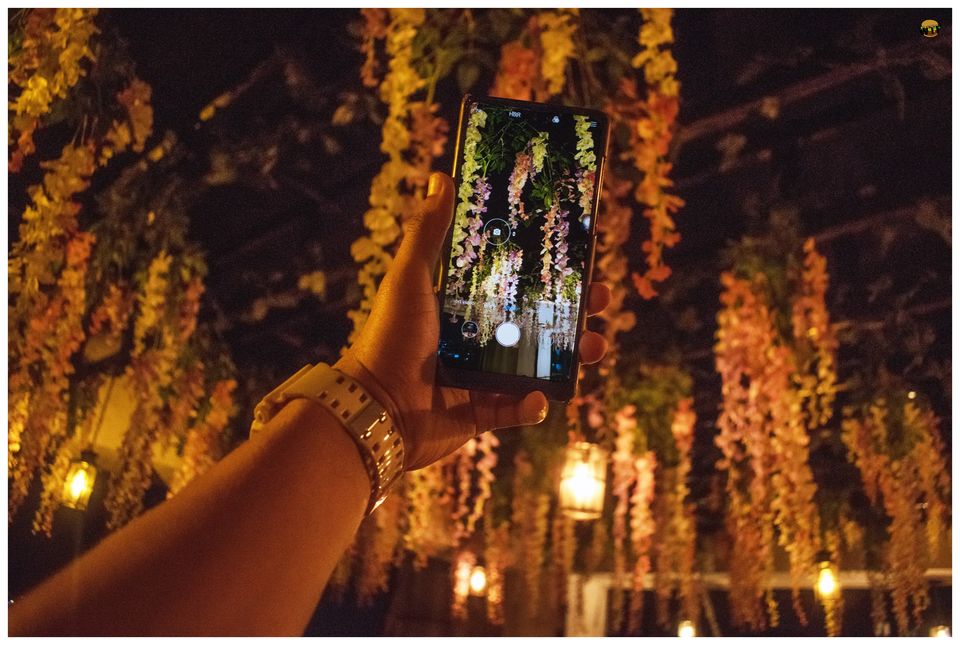 The Bar is situated inside and hence draws the attention. Sometimes I think Linkin Barrel is a jail, but only because it has the most perfect bars lol.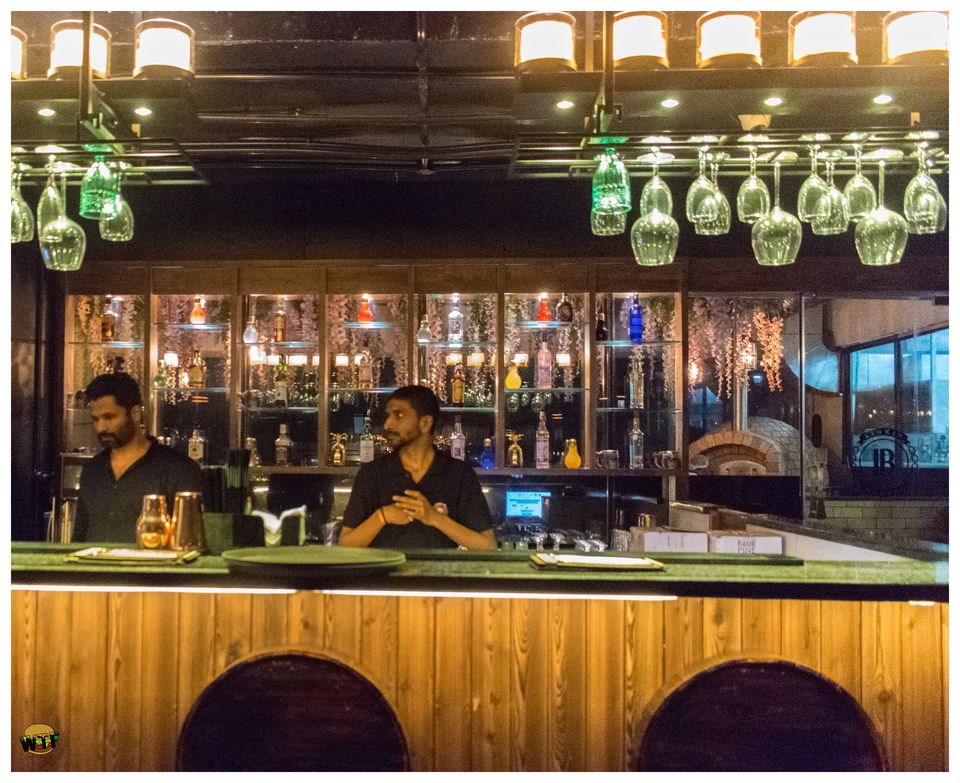 The restaurant serves North Eastern and Continental cuisine along with a wide range of spirits and drinks to choose from. I was recently invited for a tasting over a blogger's table and I had a fairly delightful experience in the boundaries of this awesome Resto-bar. Given below is a list of a few items that I got to try my hands on:-
MOCKTAILS:-
U/A Mojito (180 INR):- Sometimes I question myself, "Kab Khaulega re tera Khoon Faizal?"
I wonder why I don't feel like having Alcohol or if I'm missing onto something in Life, or if I'm not that happening at all?
And BAM! There comes a Mojito, A U/A Mojito to be more precise and All my doubts are cleared. This sweet flavor of Mojito tells me that You are not having Mojito because you don't have any option but because you are not with this beauty that has Lime, Mint, Demerara Sugar & Sprite in it, and everytime life gives you lemons make sure to run ASAP to a Linkin Barrel and ask for a U/A Mojito.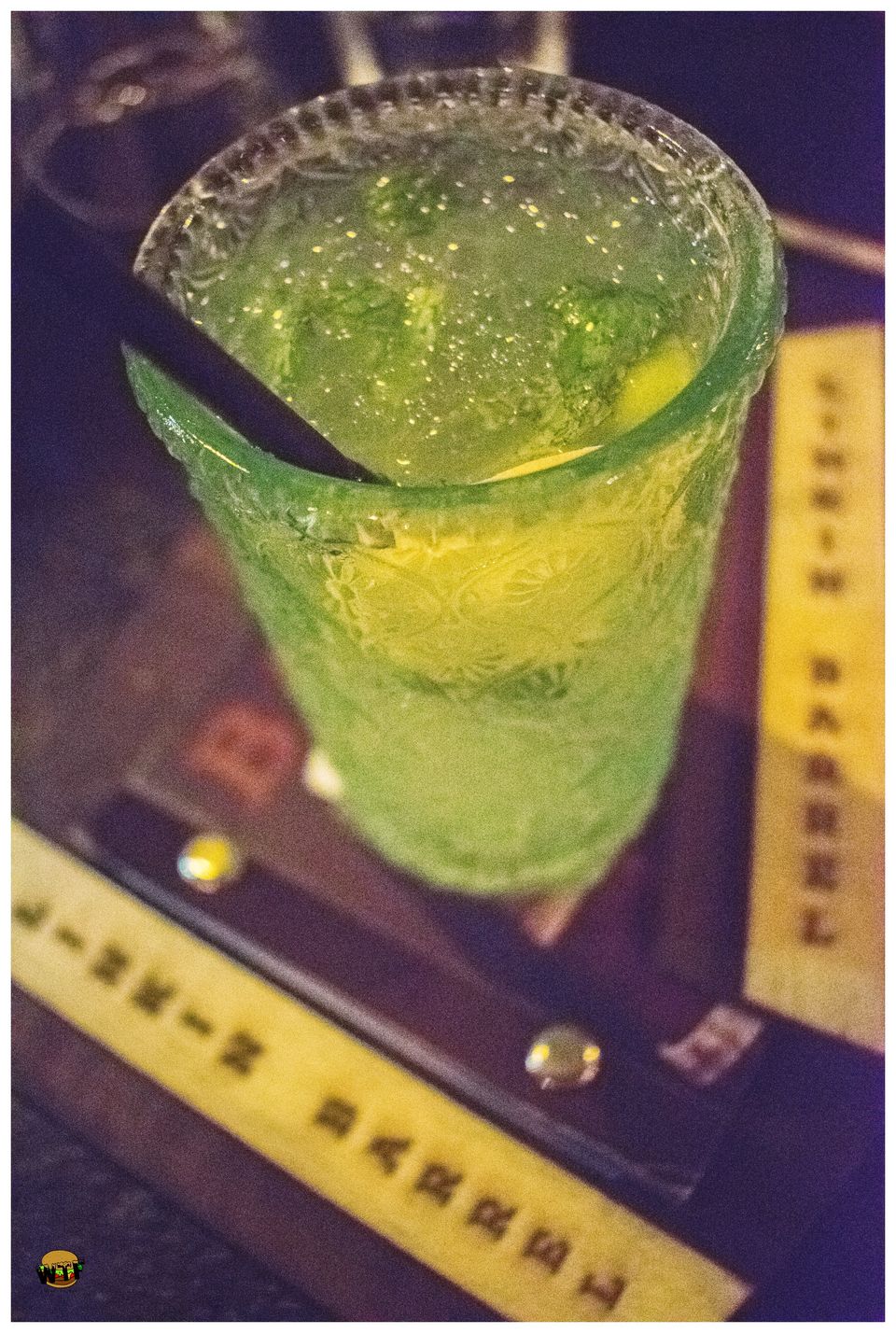 MUNCHIES (VEG):-
Mushrooms Pepperoncini & Rocket Hero (250 INR):- My world of Vegan delicacies is very much limited or restricted could also go for another word to replace with. I've never looked for Vegetarian food if I have to ever walk out of my House. But, I'm glad that Mushrooms Pepperoncini & Rocket Hero happened to me, It just changed my whole idea of vegetarian food and also of Mushrooms. Olive Oil Sauteed Assorted Mushrooms With New Seasons garlic, Chilli Flakes & Finished With a Dash of Granapadano is just a perfect veg munchies you could ask to go with your drinks.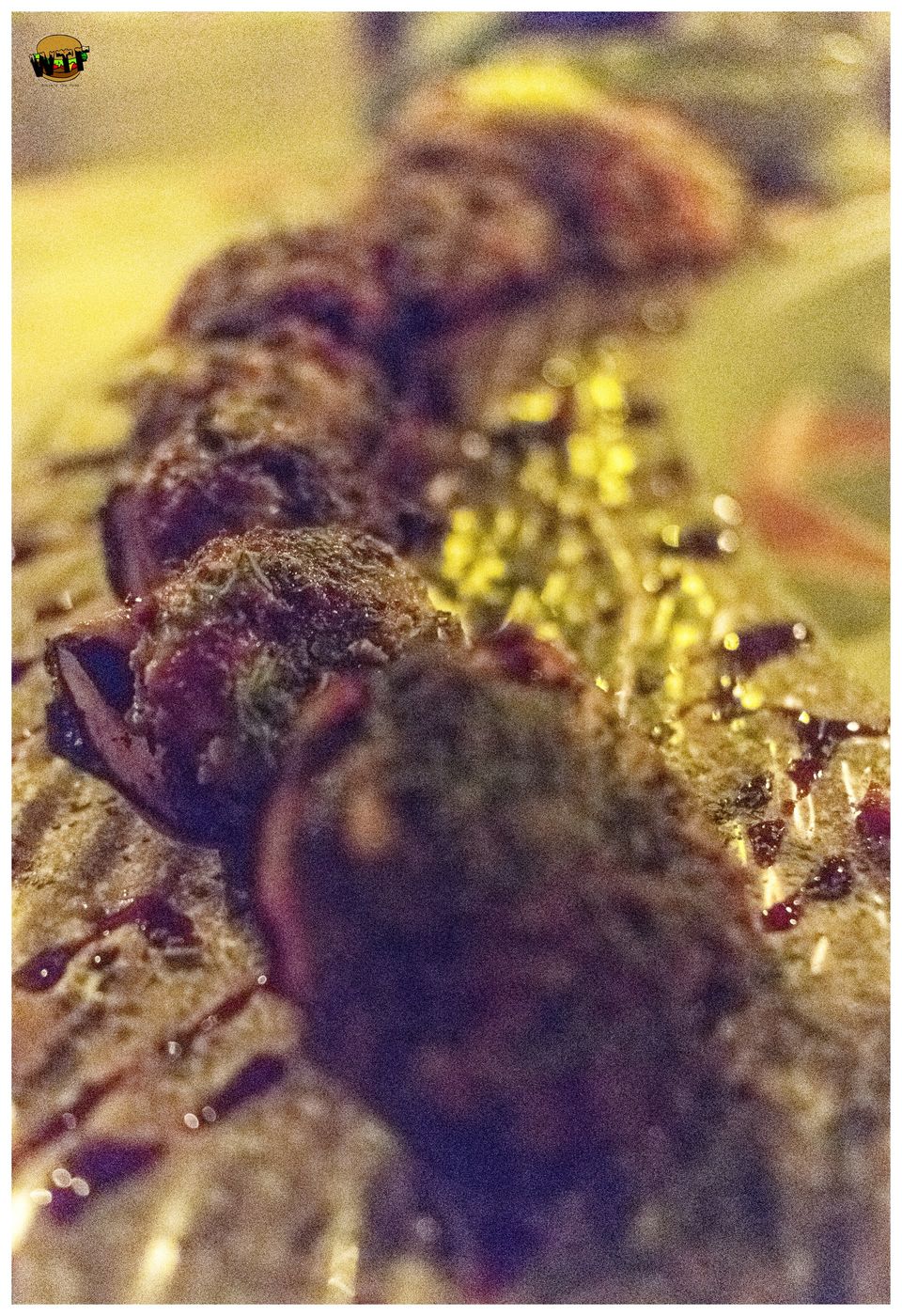 MUNCHIES (NON- VEG):-
Jhinga Mirch Tempura (440 INR):- Prawns are made by God so that he could tell me He loves me too. There is no way, you could take my love away for Prawns. And, When you bring The Jhinga Mirch Tempura, you just make me love them more. Jhinga Mirch Tempura was Prawns Marinated with Mirchi Thecha fried in Tempura Batter and brought them to me with a crunch. Although, I have to agree with @freakyfoodiepune that I wish the crunch was a little more consistent.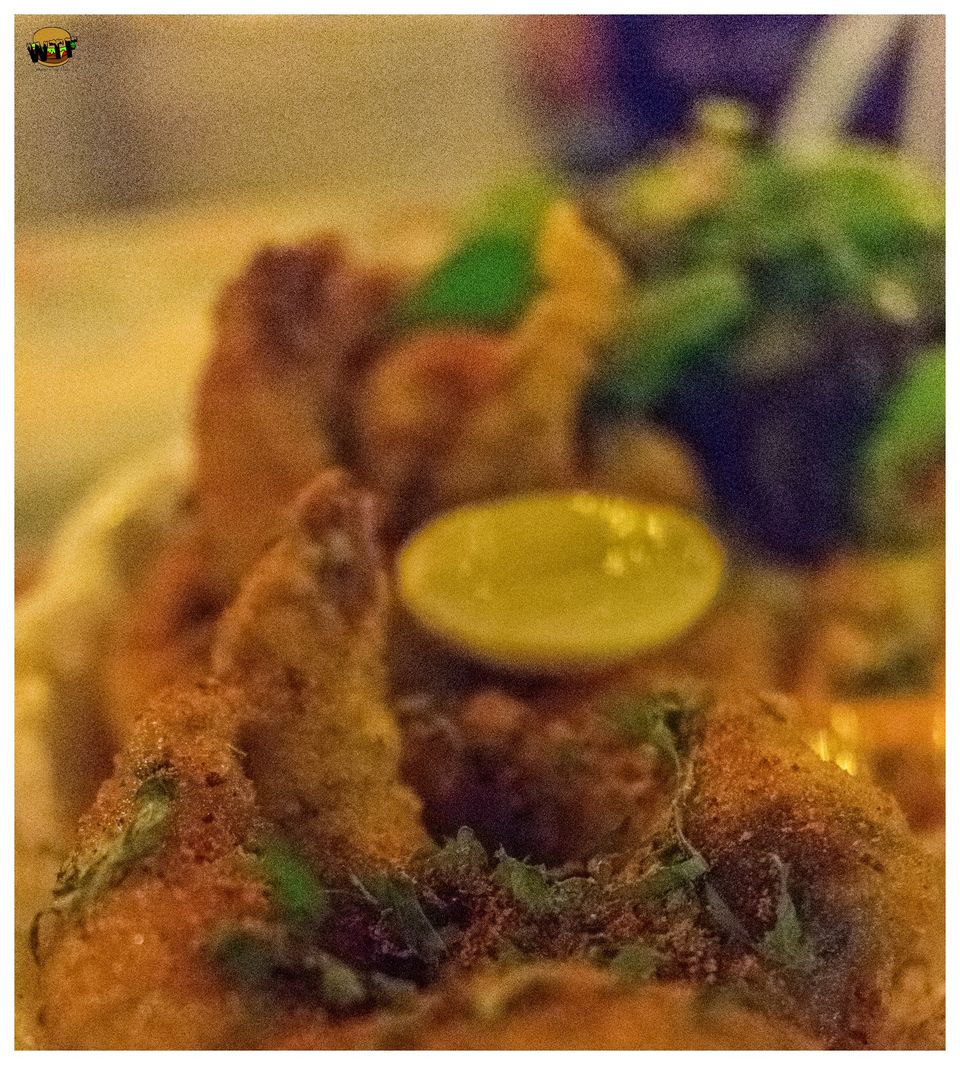 Beer Can Chicken (480 INR):- It might just be how they serve it but the Chefs Special Marinade Rubbed Chicken Cooked to the perfection on top of beer can didn't surprise me much with a taste. But, As said it was preferred on the other tables by the same night and that makes me thing if It's just how they serve it. And, More or less, You just add Kingfisher to your life, Chicken is always a bae.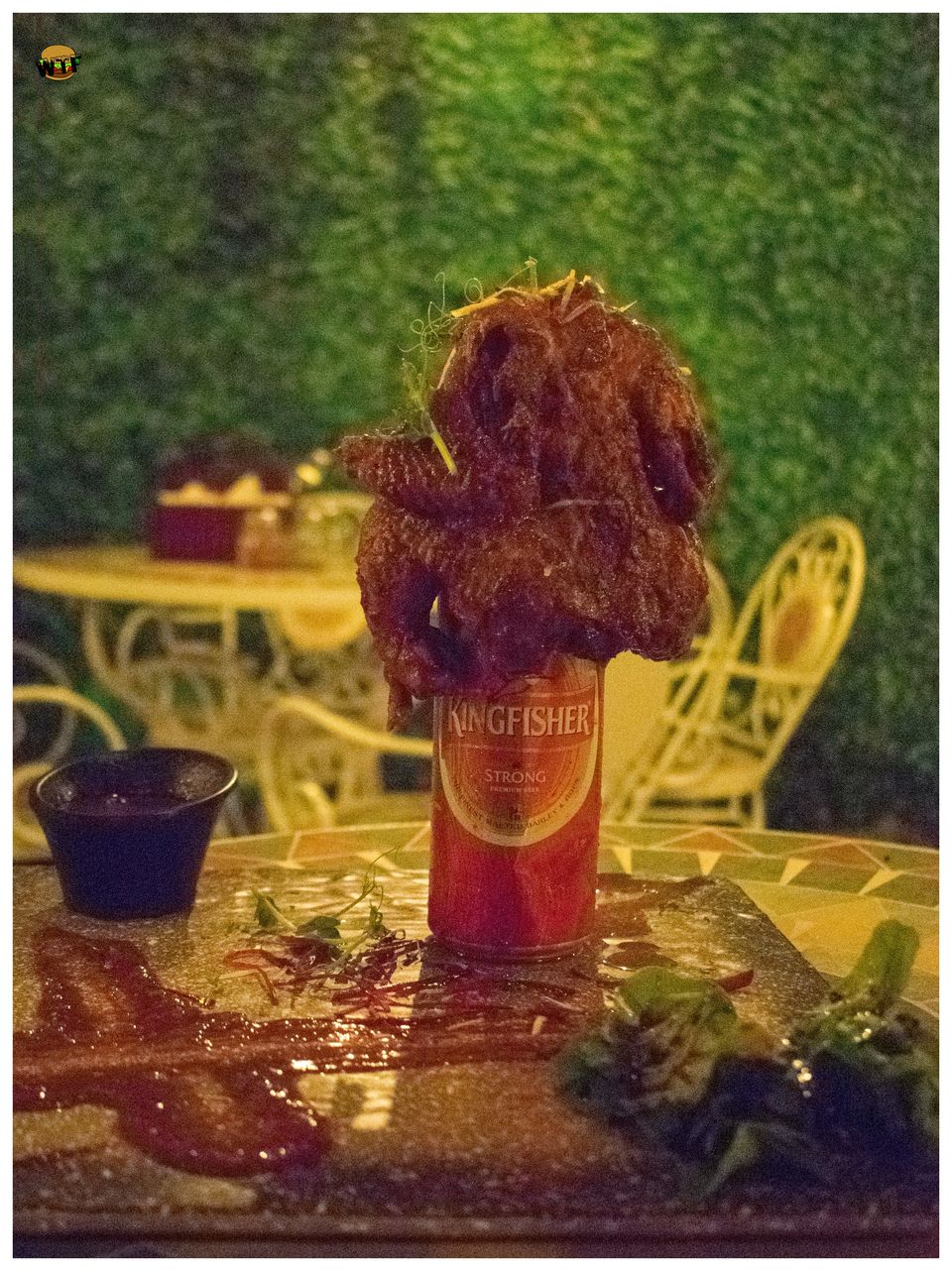 CLAY OVEN GRILLS (VEG):-
Peri Peri Lalicha (220 INR):- Guess Mushrooms Pepperoncini & Rocket Hero was not the only thing that changed my perception. Peri Peri Lalicha totally told me how to ask for your Panner in the best way to come to you.Bell Peppers, Zucchinis, Plum Tomato, Broccoli, Cottage Cheese Marinated With Peri Peri Spice, Baked In Clay Oven is just a thing to dissolve in the blend of the sweetness of Panner and the Spicy flavor of Peri Peri Spices.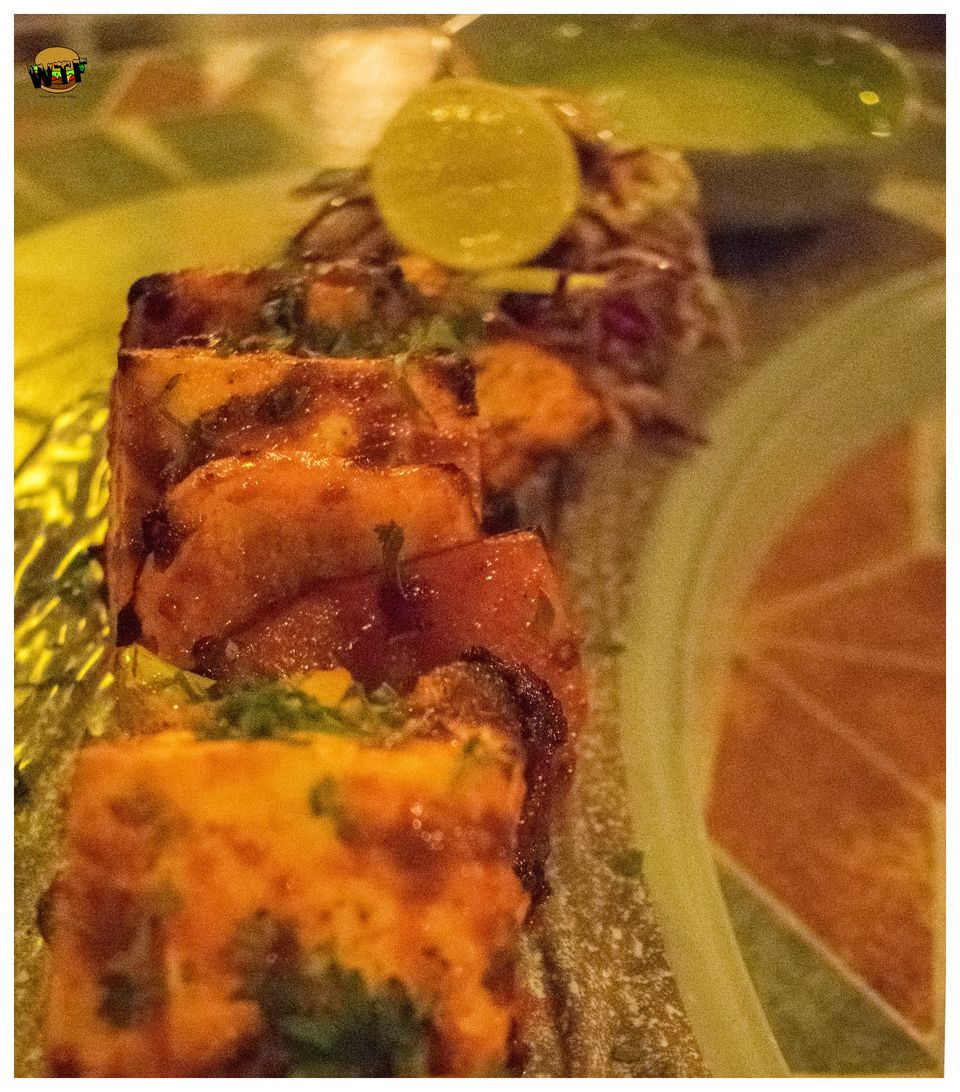 CLAY OVEN GRILLS (NON -VEG):-
LB Clay Oven Tangdi (380 INR):- While @freakyfoodiepune was dancing on the table going gaga about the Taste, The sweetness, and the spicy flavor, I happened to find this one as yet another Tangdi which happened to be a Country Special Kebab served with Coriander and Mint dip. Although, being a fan of spicy food, I must say that this place is game.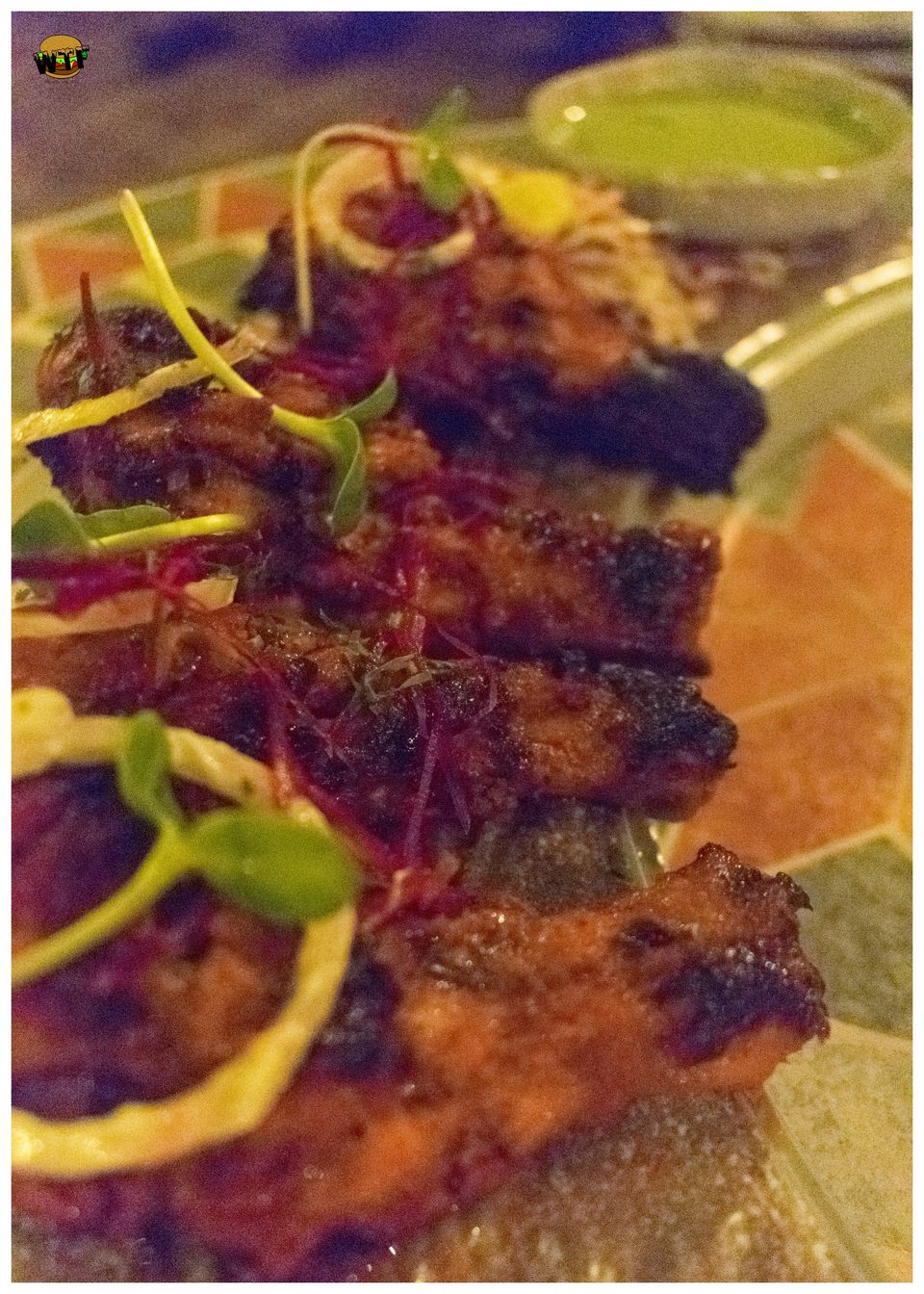 WOOD SMOKED PIZZAS:-
Pepperoni and Double Cheese (580 INR):- Although, I've already said this over the period of time that I'd prefer Burgers over Pizzas anytime. But, Pizza with Pork Pepperoni and a generous melt of Mozzarella is surely made to change my mind and rethink.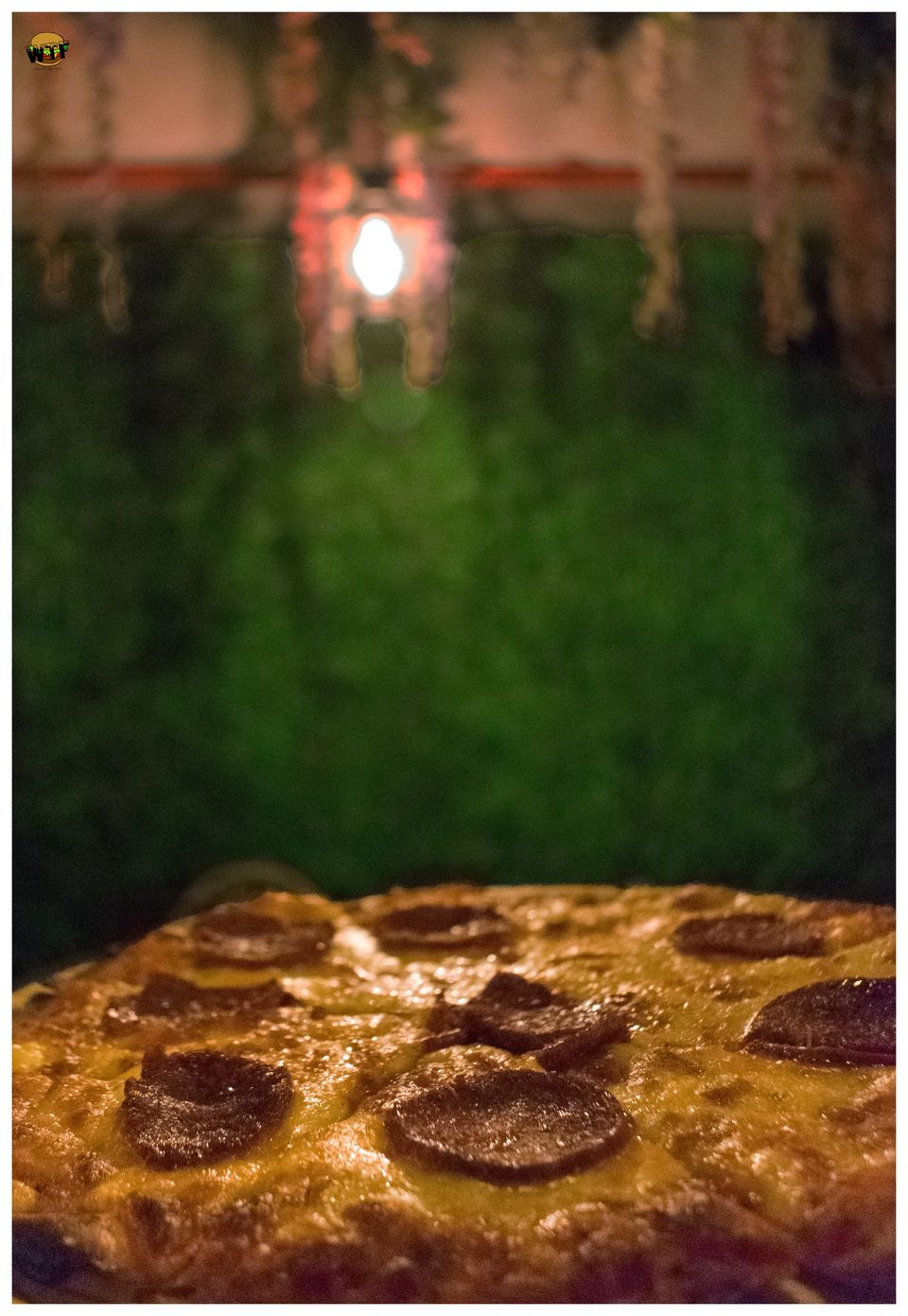 SALAD PLATES:-
The Classic Caesar (220 INR):- Salad here just bring my jaw to awe by the way they present them. But Most important is the blend of items in this healthy mix, which contains Iceberg and Romain Lettuce Dressed in House Special Caesar with Roast Garlic, served with homemade crunchy bread & Grana Padano Shavings and makes a wonderful flavor to savor all day long. Although we had a vegan plate on table, but one can easily ask to add Smoked Bacon/Chicken Rashers to their Salad.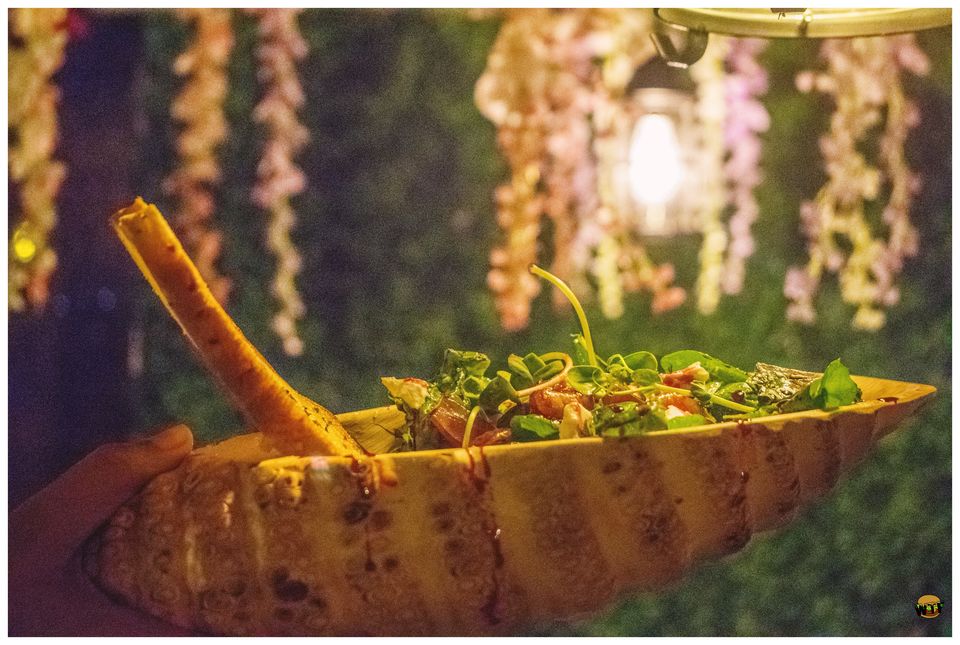 WORLD MAINS (NON-VEG):-
Laal Maas (440 INR):- I don't say this quite often and when I say this It simply means that I'm emotionally attached to the taste of the dish, And I wan to say this this purely reminded me of Mom. I've not had enough Mutton ever since I left my house. But, The spicy flavor of this Rajsthani Preparation simply reminded me of Mom. Miss You Maa.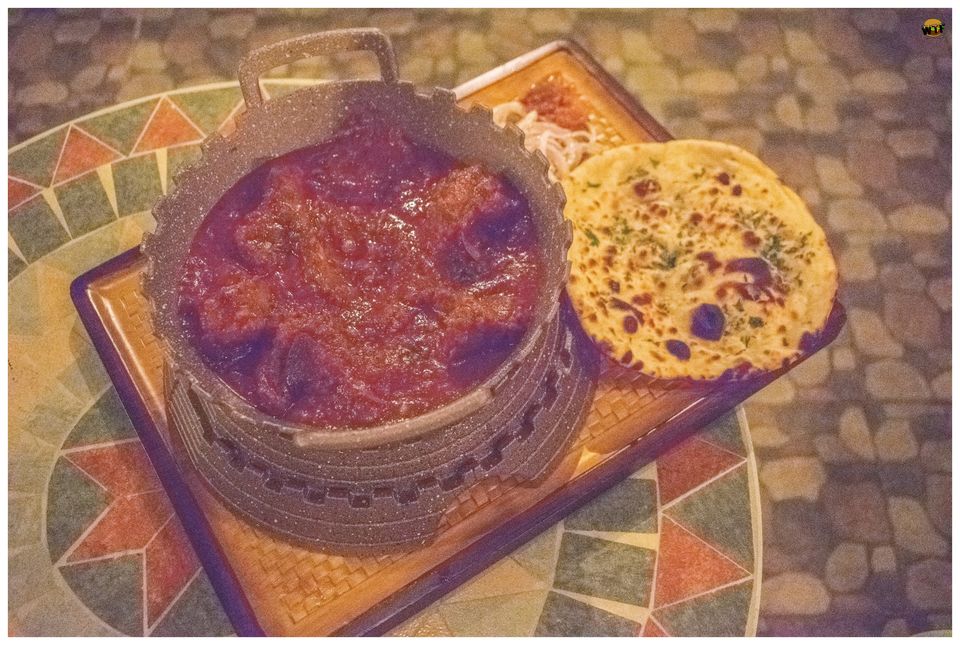 DESSERTS:-
Motichoor Rabdi Parfait (220 INR):- The Dessert was just another mix Layered with Crushed Motichoor Laddus at the bottom, Topped with Homemade Rabdi and garnished with Almond Pistachio Silvers.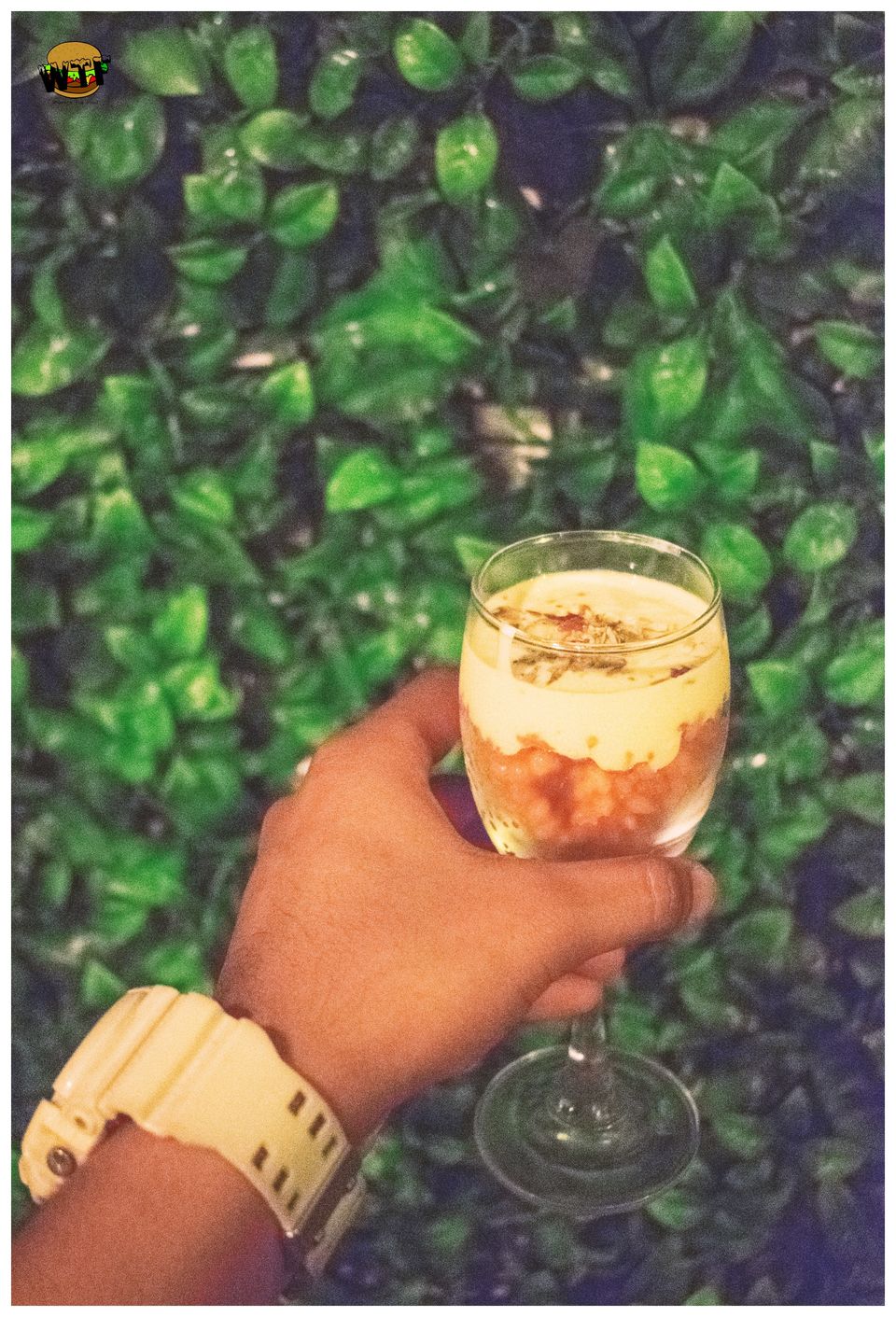 Matcha Tiramisu (230 INR):- The taste of Matcha was just perfect and I must tell you that this is the best from the lot we are dealing with. I can bet on this Italian Tiramisu Twisted with Matcha Powder served with berries and homemade sponge fingers to be one of the best Desserts I've had in a long time.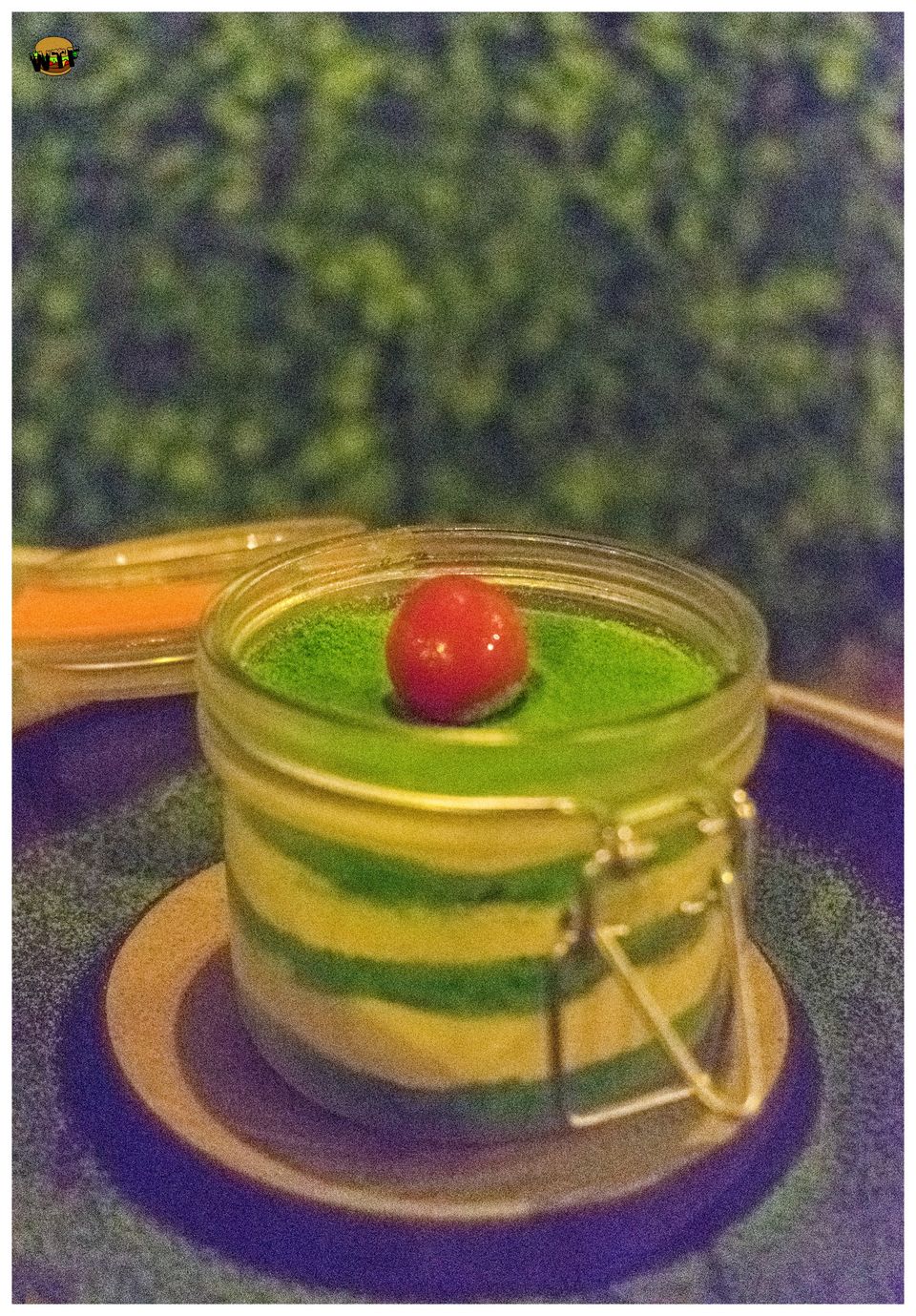 Chocolate and Charcoal Ice-Cream :- Even Talking about the this dessert is equal to risking my life in danger, I'm sure @freakyfoodiepune and @eat_pray_travels are still looking to kill me for makiing this dessert almost melt and loose its flavor while I opened my mini studio set when everyone was looking forward to try out the desserts. I'm just writing to let you know that the Charcoal flavor is worth trying and I'm sad to taste it when I lost it. Also, SAWREE guys! :P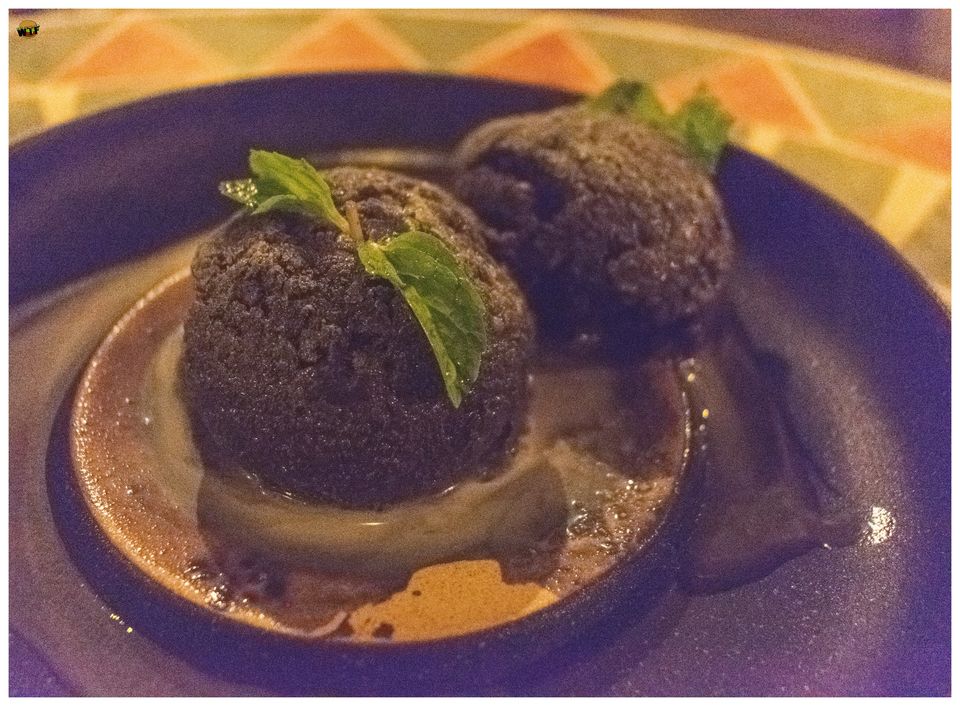 Linkin Barrel is the perfect hangout place with friends and colleagues. The staff is extremely welcoming and the diners can be assured of great service.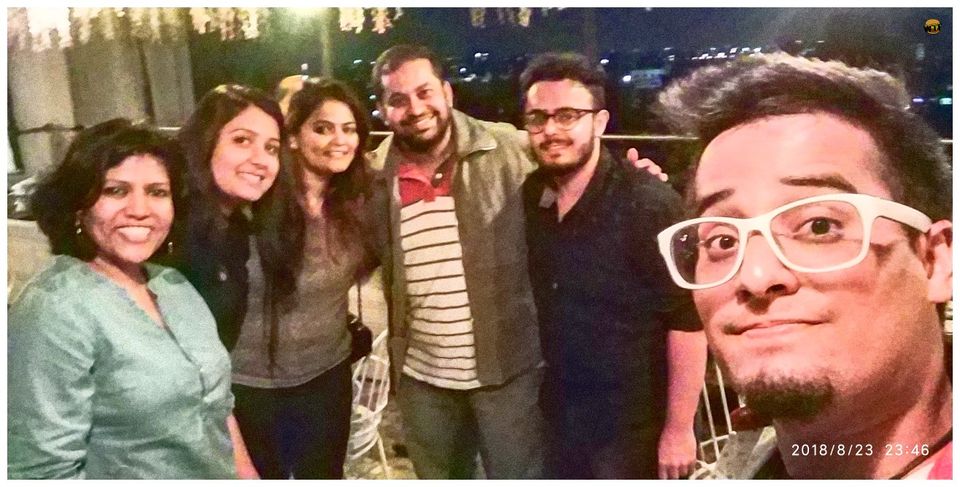 Thank you Maanas Shah for extending the invite and Thank You Team Linkin Barrel for hosting us.