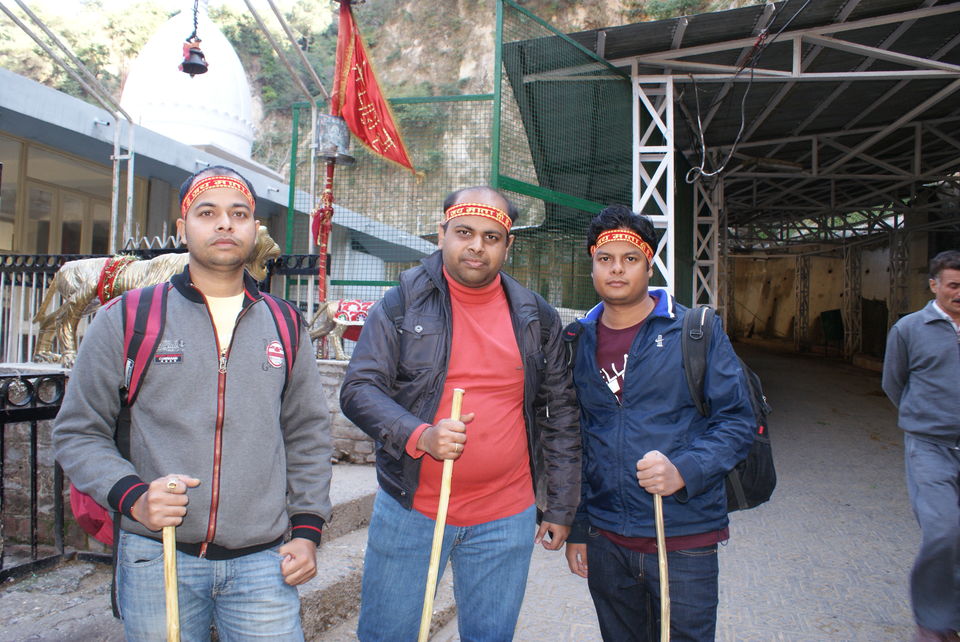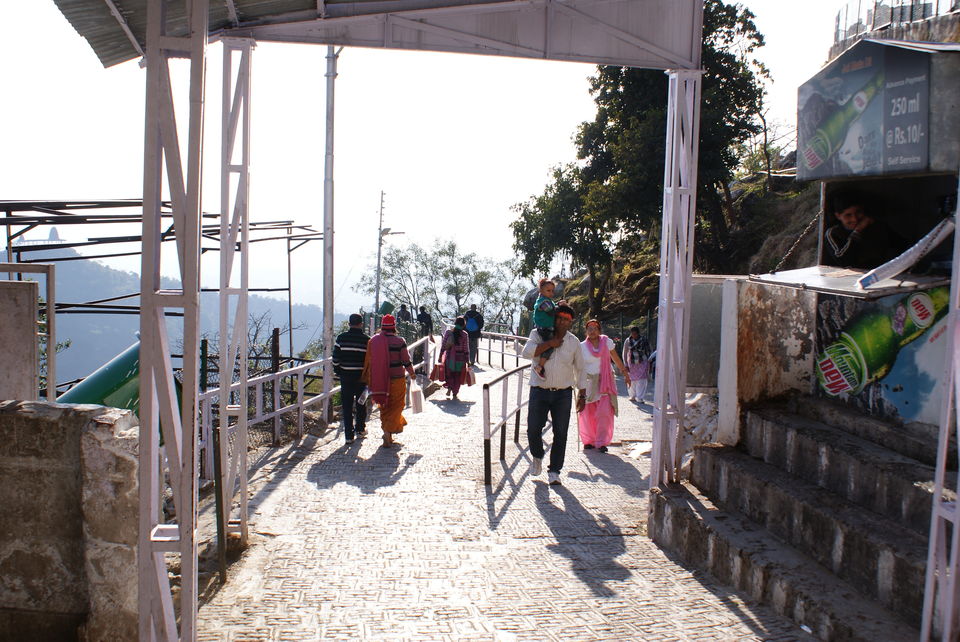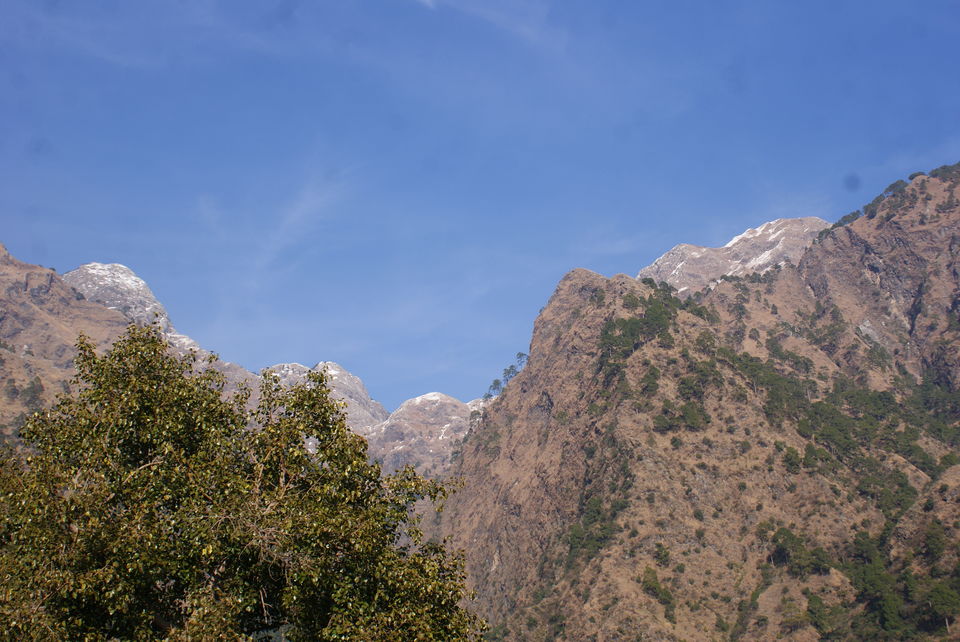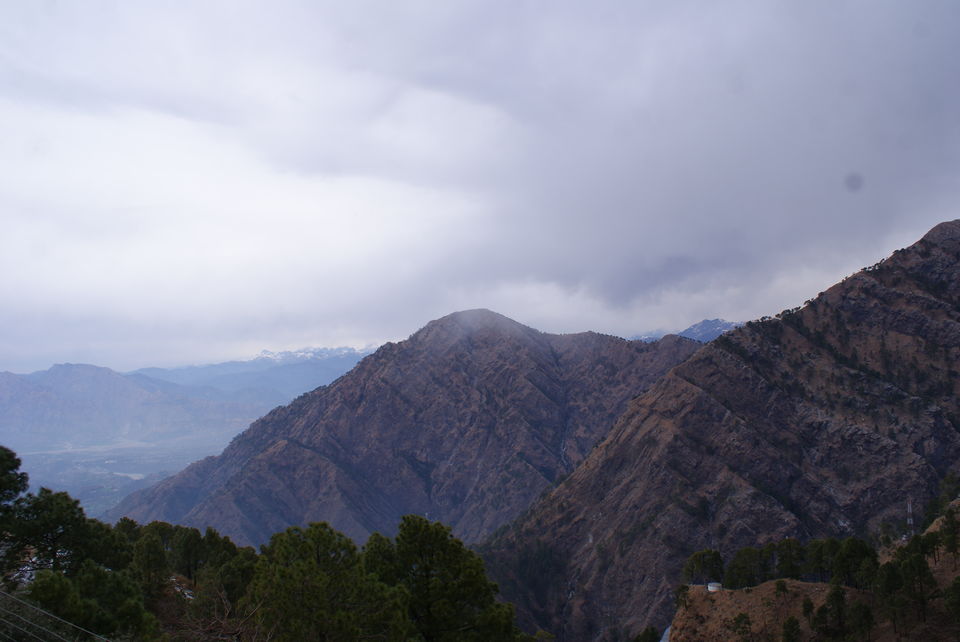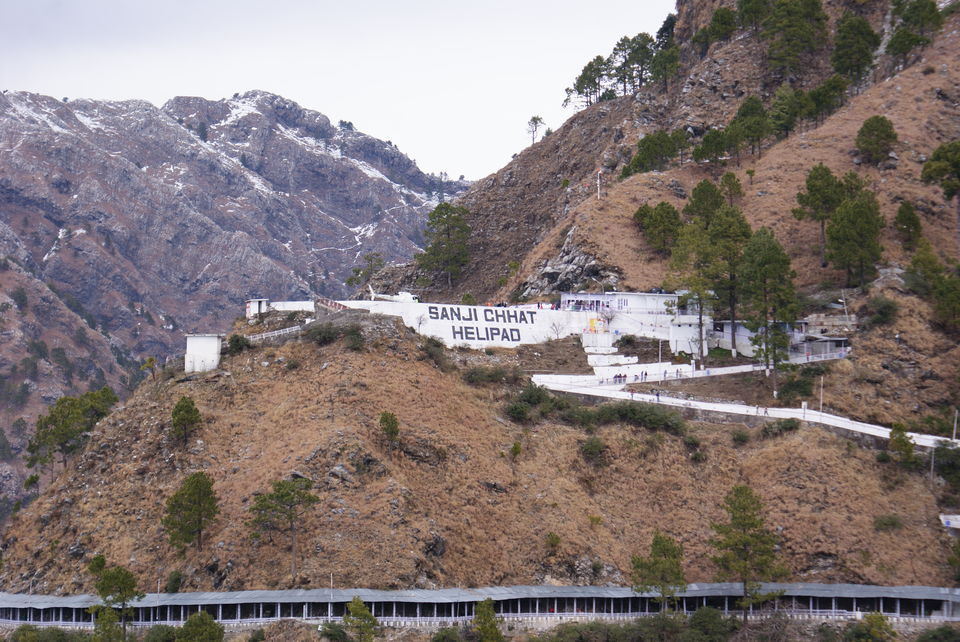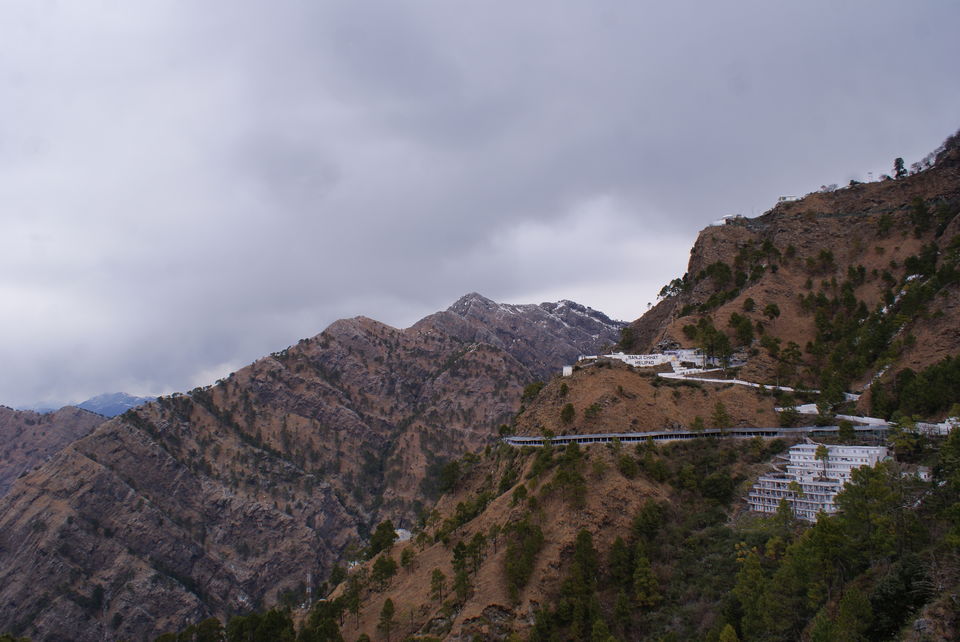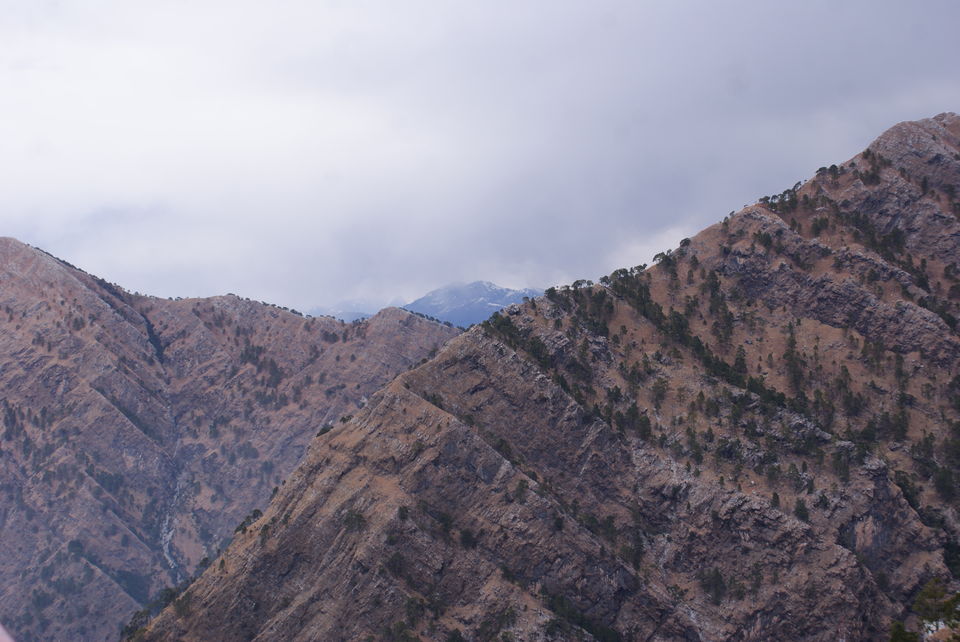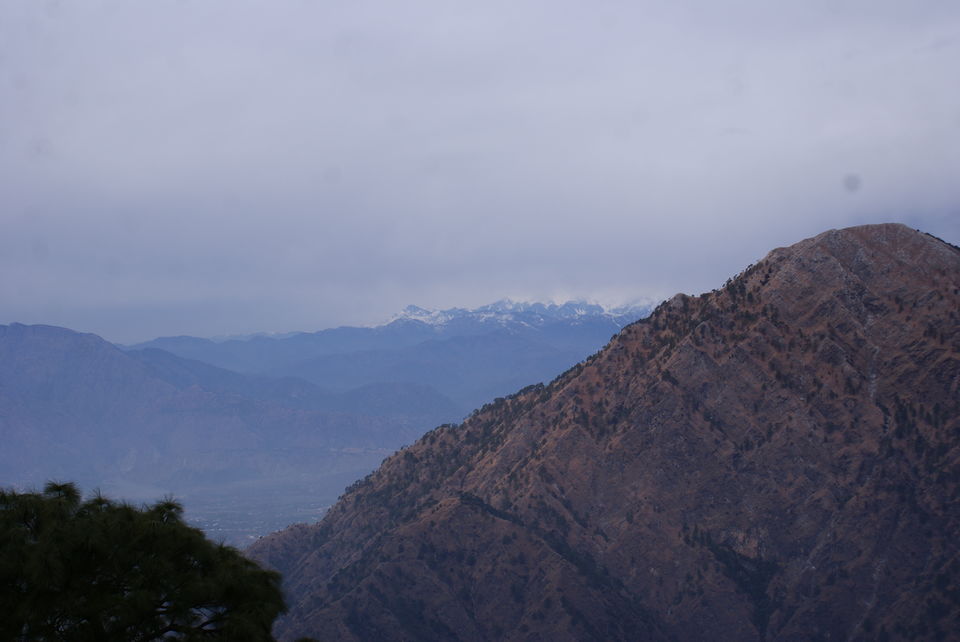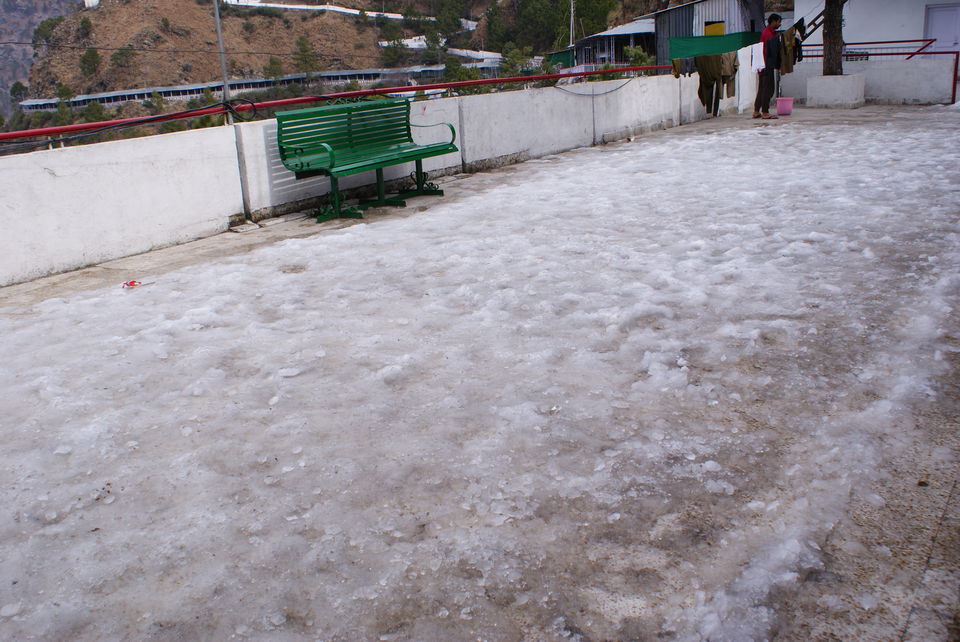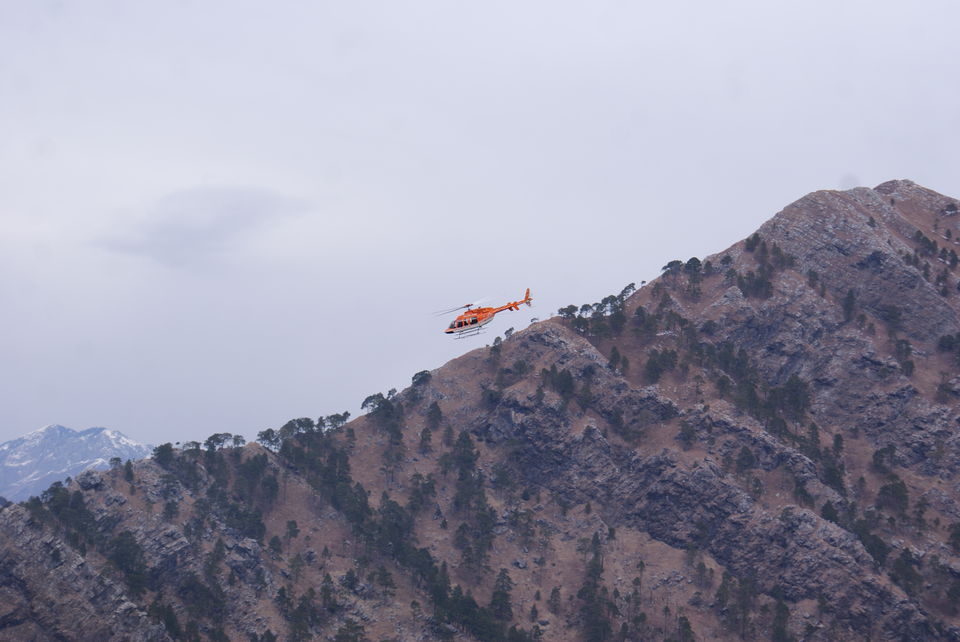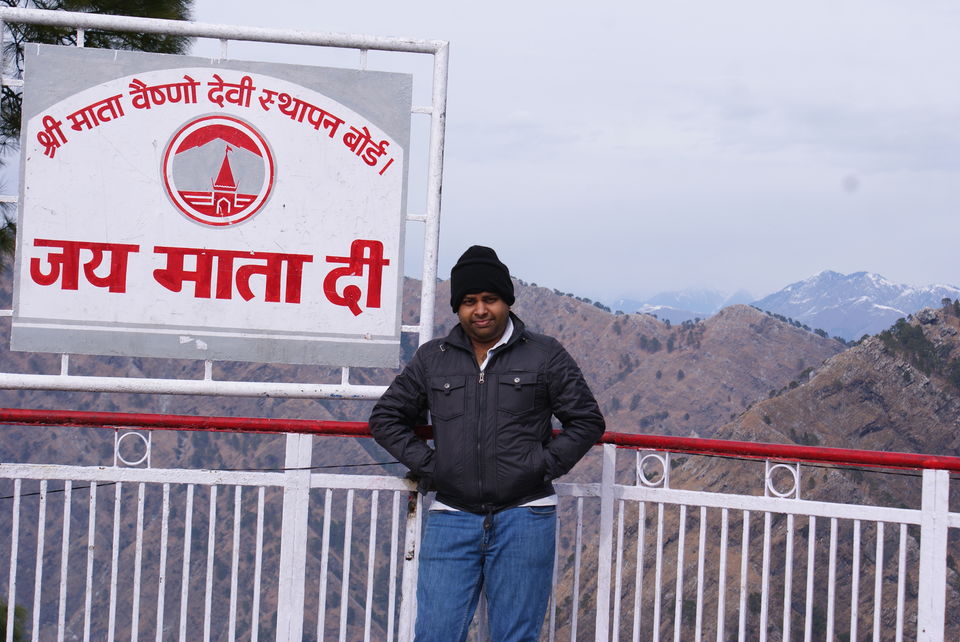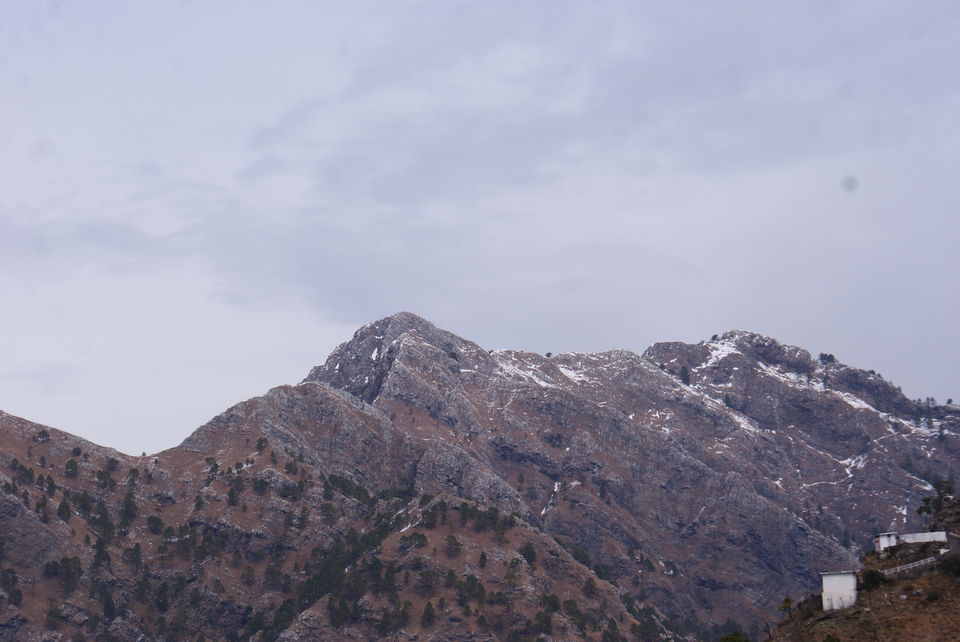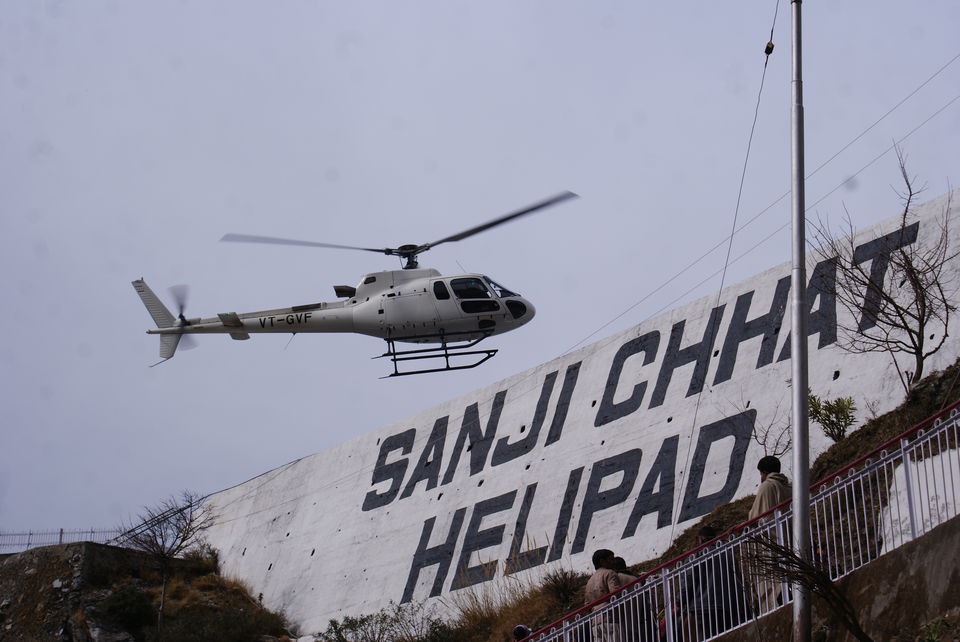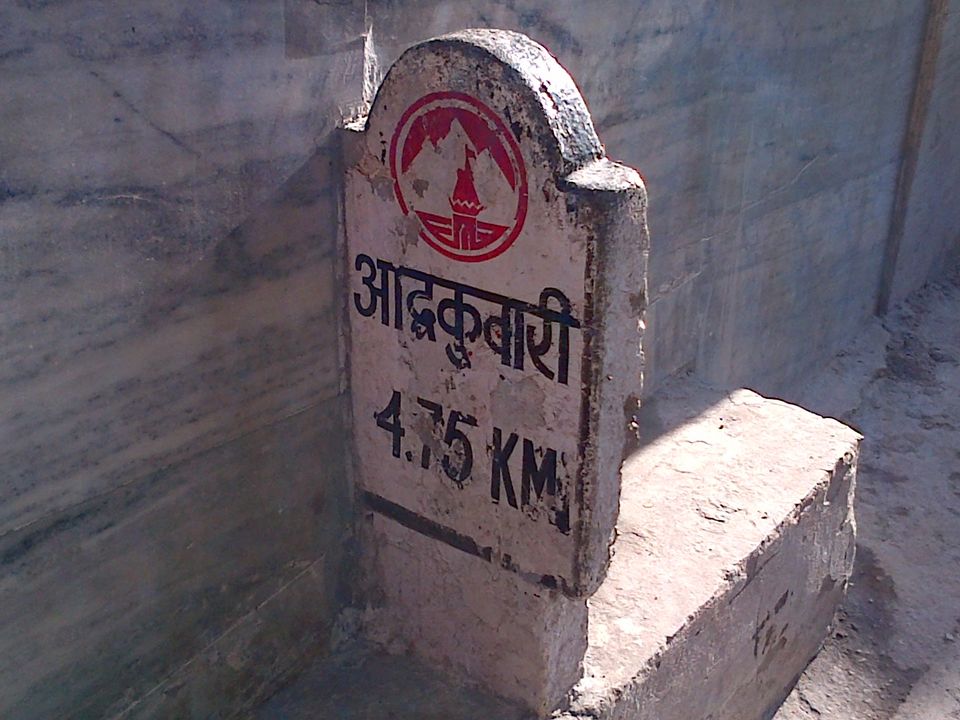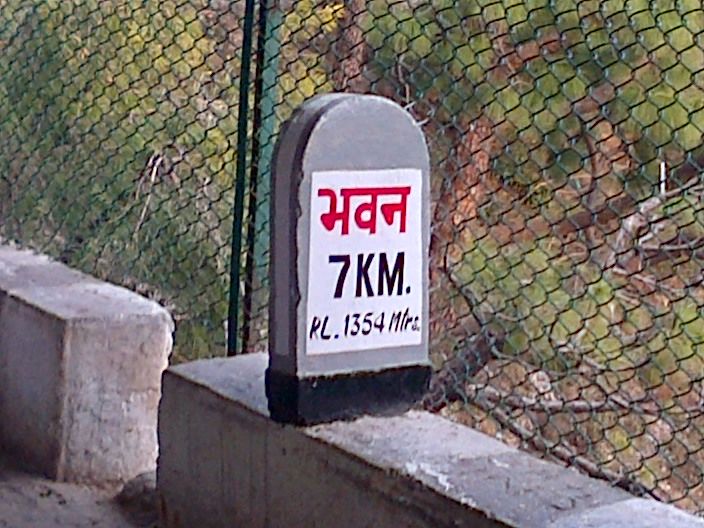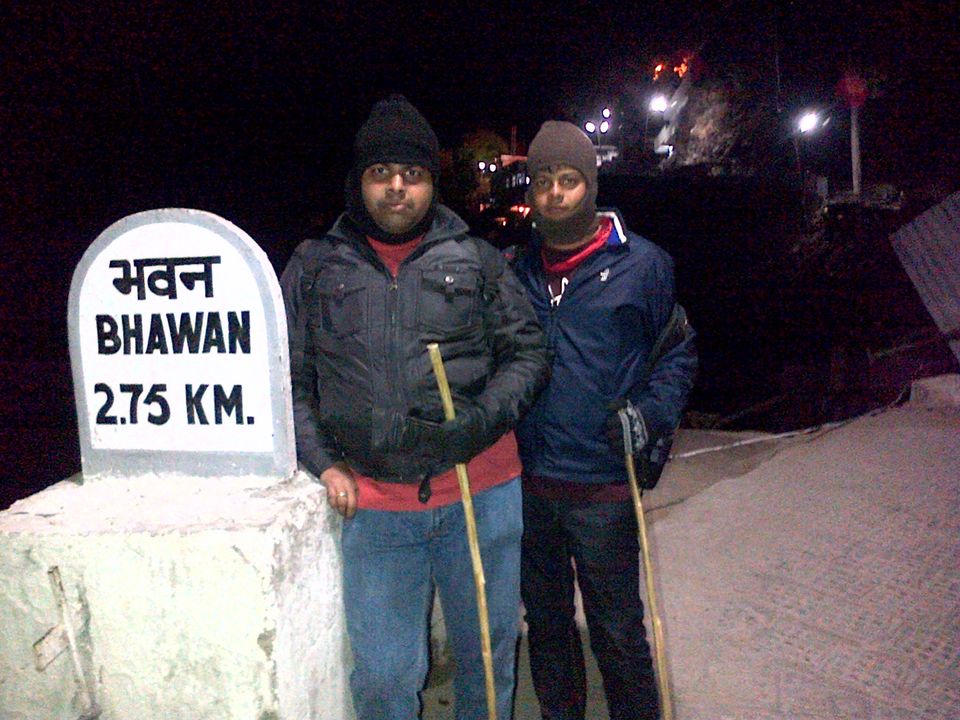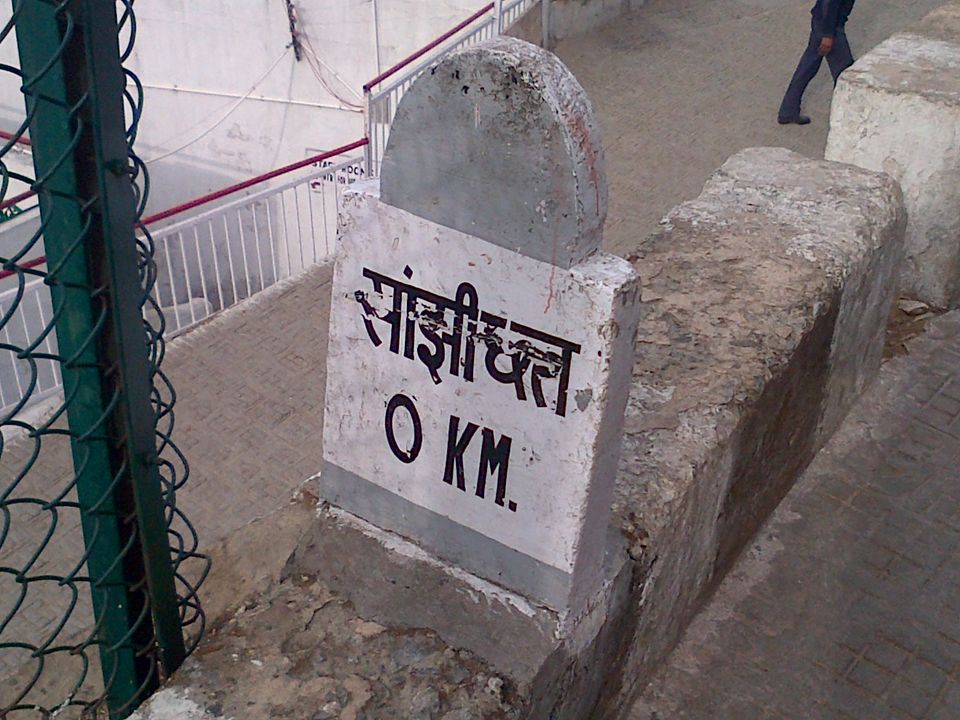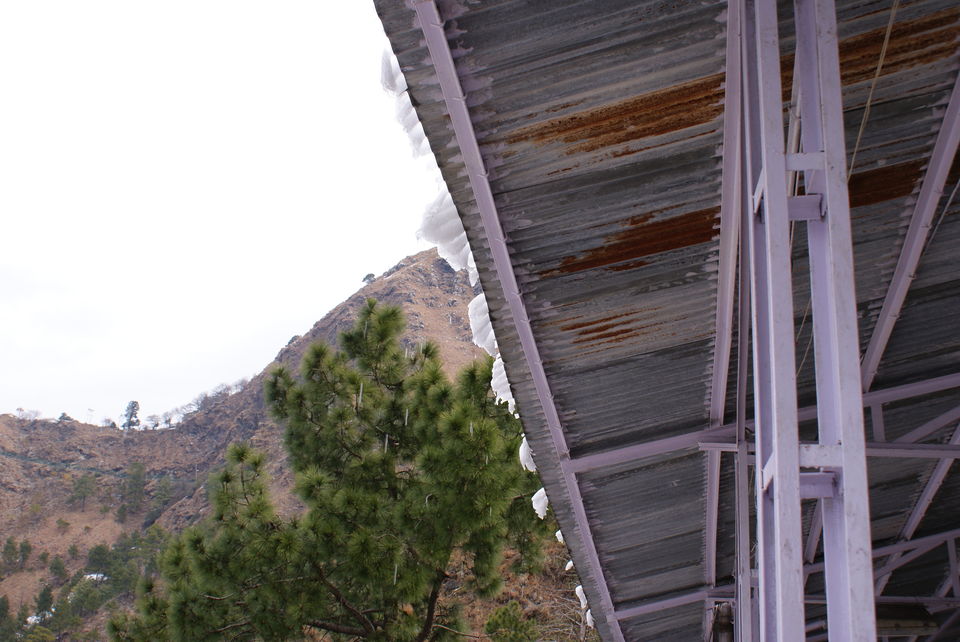 I recommend that for a memorable experience, one can plan in advance and book atleast an overnight accommodation online at Bhawan or Sanjchhat, or book online helicopter service, at https://www.maavaishnodevi.org/.
Trek to Mata Vaishno Devi is undoubtedly one of a kind experience, that one can try for.
It was a shivering night in a sleeper berth of Amritsar-Jammu train, during peak winters of January. Even the shawls and blankets that we bough in Amritsar was not enough to protect us from the spline chilling cold. Anyways we reached Jammu Tawi station at about 9 am on 22nd Jan and straight away left off to Katra in a hired taxi. We checked into a budget hotel in Katra and after some light refreshments we started off to the Darshan Darwaza (the starting point of the 14kms trek up hill to Bhawan (located at 5200 above MSL). Our pilgrimage cum trek flagged off at 2 pm with the "Jay Mata Di" on lips and on the bright red head band. Most of the pilgrims were climbing with minimum or no baggage at all, but we three had some clothes and blankets in our back pack, besides my DSLR and lenses. The trek no doubt strenuous and tiresome but the electrified atmosphere created due to chanting of Jai Mata Di, undying will power and nevertheless the blessings of Mata Vaishno Devi, we kept on climbing up, sometimes by longer & less steeper routes, while in some cases, to save time, we took the 45 degree steeper staircases. I personally was getting quite exhausted some times, but the destination was clear on sight whenever I used to raise my head. This used to give me a lot of strength every time to move on. After about 7 hours of trek, we reached at Sanjichhat via Adhkuwari, at about 9 pm. We checked into our double bedded single room accommodation (with extra bedding) at Mangal Bhawan. We got freshened up within some 45 mins, and then resumed our trek to Bhawan (the abode of Mata Vaishniv Devi) which was about 2.5 kms from there, but the route was quite levelled and flat. Since it was a peak winter night, we could come across carpets of snow only along the path (since the shrine board administration would have cleared the snow for the comfort of pilgrims). It was the first sneak peek to snow for us before the Patnitop trip. Finally we reached Bhawan, after a half an hour of relatively comfortable walk. We had to deposit our shoes at the cloak, and bare foot, we had to walk around there (sometimes even on the snow !). The moment my bare feet touched the snow, I felt a shock of 440 V and after few minutes of walk on them, my feet had gone numb. We had to rub them against the heaters, wherever we used to get there. We eventually reached the holy cave and was to our surprise, was hardly crowded, though it was 10 in the night. Probably, since we were crazy enough to climb up in the peak winters, we could fortunately have a 5 to 10 mins. long "Darshaan" of the three Holy shrine called as Three Pindies ( manifestation of Supreme Energies of Mata Maha Saraswati, Mata Maha Lakshmi and Mata Maha Kali). Thereafter, my co-travellers, in the pursuit to formally complete the pilgrimage of Mata Vaishnov Devi, started off to Bhairavnath Temple, about 1.42 kms from Bhawan, on ponies, while I preferred, honestly, to return to our room in Mangal Bhawan. Next day, I woke up quite early at 8 am (keeping in mind the 14 kms trek uphill the last night) and had a quick breakfast consisting of Poori and chole curry (you truly won't have much of option there for neither break fast or lunch, besides rajma rice or chole rice, other than poori). Then it was the time for me explore Sanjichhat, and the landscapes nearby. With my DSLR in hand, I went on a spree capturing each and every scenery that was equally breathtaking and captivating. One can see, in winters only, snow on roof tops, dripping down from the edges of leaves and roof tops. At some height a short distance away, one can see the helipad from where, at present, helicopter services are being provided by Pawan Hans Helicopter Ltd. and Global Vectra Helicopter Ltd. We had our lunch and rushed to the Sanjuchhat Helipad, for our maiden experience of flying in a helicopter, back to the Katra. The total flying time was around 10 mins., thought quite short, was really an experience to cherish. We did some souvenir shopping in Katra in the evening and prepared ourselves for our next destination.