A long weekend, tired from daily routine all these helped us for planning a trip to vaishno Devi.
So, finally 5 of us decided to visit holy place vaishno Devi situated at height of 5200 feet from sea level
And lies in Trikuta mountains.
Two are from Gurdaspur and two from Jammu.
The two from jammu decided to join us from Jammu.
I accompanied my friend to Gurdaspur and we stayed there at his home.
In Evening he took me around his town as it was raining so we were not able to roam around the town.
We left at noon on my friends car. The journey was quite simple. We passed our time by listening songs and talking to each other. We stopped at Lakhanpur for having Bhalle (dish because of which Lakhanpur is famous) after having them and getting refreshed we continued our journey. After that we picked our friends from Jammu and continued to katra.
We reached katra around 8 pm checked into hotel and went for dinner.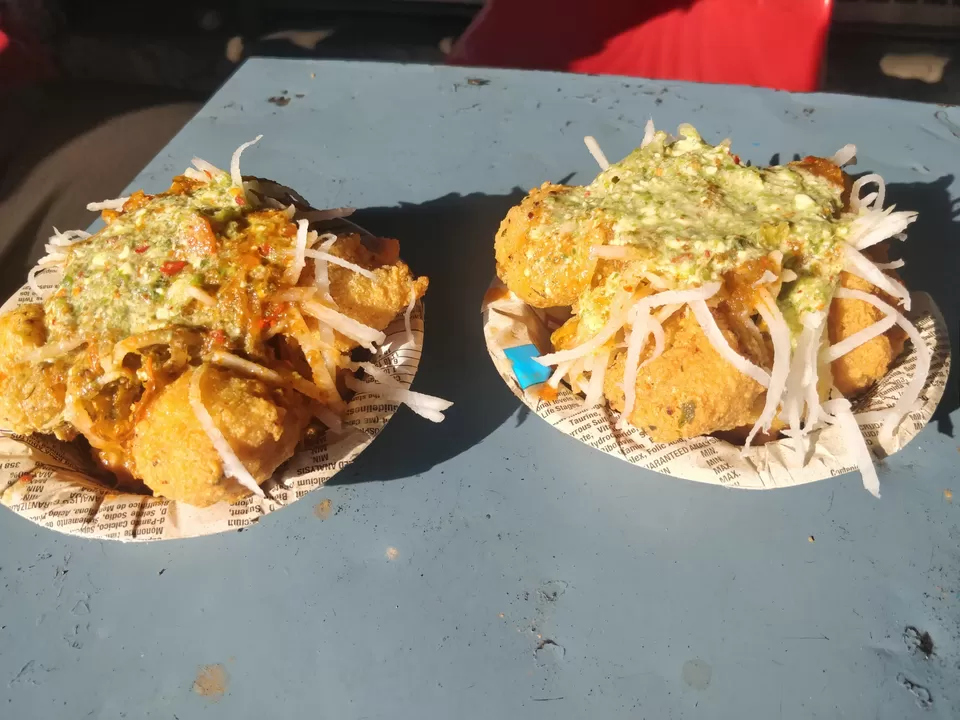 We started our trek around 12:30 am. Trek was of 14 km in total (12 km to main Bhawan and 2 km to Bhairon temple). As lot of people prefer to trek in sun's light and moreover it was off-season so we were not having a lot of people around us infact there were very few. One of our friend adviced to cover the distance by stairs. It is short but very tiring at same time. So we chose to trek instead of stairs. As I am the most unfit one amongst all. So I was the one breaking momentum every time. Every time I rest and call it impossible my friends brought me back by singing ( Chalo bulava aaya hai mata ne bulaya hai).
The trek was steep till Ardhkuwari (mid point) after that it was not that steep. There are a lot of small shops of Nescafe, Nestle, Ccd etc on the way. We had small meals from them to keep our body energetic.
As distance was decreasing temperature was also falling. The temperature was around 0 Celcius and all of sudden cold breeze started. It disturbed us a lot.
We reached Bhawan around 4:30 am but we could not worship as it is closed from 4-8:00 am. As per belif
In order to make your visit successful we must visit Bhairon mandir after Bhawan. But according to weather prediction there was temperature around -6 Celcius and snow all over and we could not miss that so we decided to go Bhairon first. I was all dead only excitement to see snow and trek over way covered with snow helped me and motivated me. Trek to Bhairon is steep and was covered with snow. It was hard to keep trekking. But excitement was so high we kept trekking. We reached there by 6:00 am went to temple clicked some pictures and left back to Bhawan.
After reaching Bhawan we had our breakfast and refreshed ourselves. We tried a lot to book there as we were tired. But no rooms were available. So we had no option except visiting Bhawan and go back. The floor was so cold we were unable to feel our foot. We were lucky as original way(guffa) was opened for darshan. While coming back we decided to go on electric van till Ardhkuwari. And rest we covered by stairs.
It was very beautiful and fun visit.