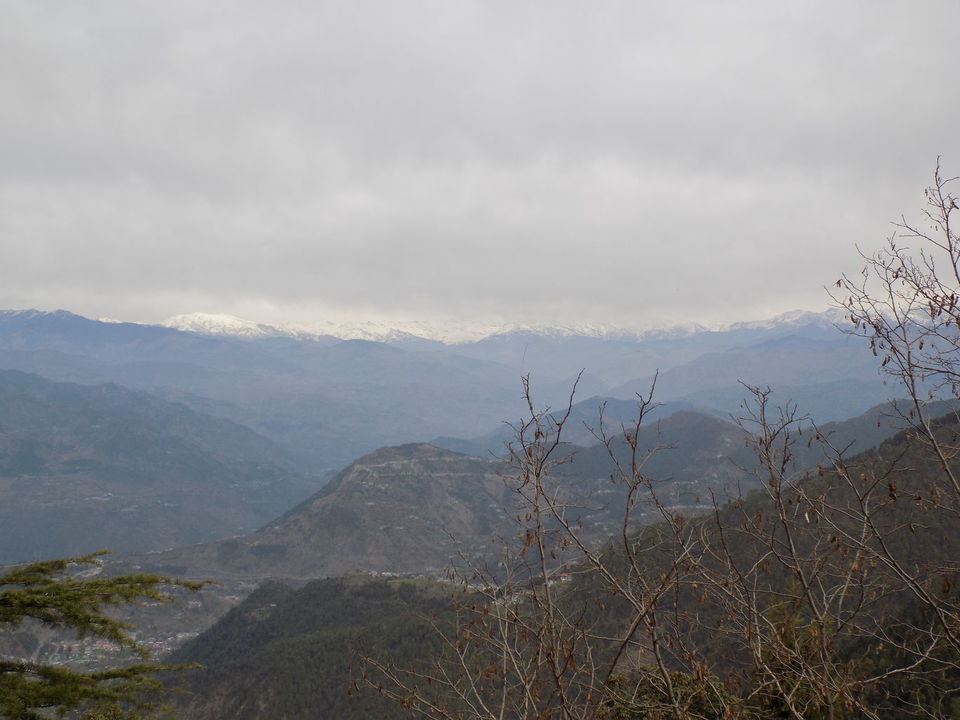 After whole year of hard work and stressful life, finally it was time to take a much needed break. But unlike last year this time we were not able to plan our trip beforehand, because I and Mukesh both were not sure about the destination. After several discussions finally we agreed for Vaishno Devi ,Dalhousie, and Amritsar. As expected we were late to book our hotels, result of which all the good properties were sold out. So we kept our fingure crossed and started our trip without any bookings..
Day1 (kanpur-katra) : It was 4am on 25th Feb 2018; we left for Lucknow airport in order to catch our flight to Jammu. The flight was as per scheduled and one must insist for window seat because it offers a beautiful view of Himalayan range before landing. It was a short flight of eighty minutes, we reached Jammu 9.30 sharp. The counter of shrine board was present at the airport itself, so we got our regestration done for Vaishno devi darshan . Hired a prepaid taxi and left for katra, which is only 45 kms away from Jammu. By 12noon we checked in the hotel. By this time we were hungry and decided to go for lunch. If you love veg. food then you are at the right place, the town has many famous food joints and you can choose anyone according to your choice, we preferred south Indian food(Sagar Ratna). After yummy lunch it was time to take a power nap, we went back to hotel and took a quick one. We got up around 4.30pm and decided to visit the temple of Mata Vaishno Devi same day. So without wasting anytime we took shower and left the hotel. The distance between katra and Vaishno Devi is 16kms and it's situated at a height of 5200 feet above the sea level. One can also opt for helicopter service which is very reasonable priced. But we decide to trust our own foot and started a trek in the evening. After crossing the first check point of BaadGanga gate,the whole atmosphere suddenly changed ,there were beautiful small temples around, market of small shops selling prashad , the facility of ponnie rides and palki are also available to cover the distance. Every small thing is being taken care by the authorities (shrine board).
The chants of Jai Mata Di! All around with countless devoties was making the environment devotional. After treaking for around 3hrs. we reach the place known as Ardhkumari. The view of katra from Ardhkumari in night was spectacular. Light all over the town was making it look beautiful as if lacs of candles were being lightened. The cave of Ardhkumari is said to be the place where Devi Mata took a halt for Nine Months. To avoid her encounter with "Bharavnath". Devotees go through the cave to offer their prayers. After offering our prayers and having snacks we moved towards Bhawan. It took us another two and a half hrs to reach there. The first sight of the Bhawan made me speechless!! The beauty of the place was beyond words. But there was something more about it, the place had magical atmosphere. And one can feel the positivity all around.
To our surprise there was no crowd at Bhawan. So we hurried towards the Bhawan, and was expecting main cave to be opened. But that was not the case; we were made to offer our payers using alternate entry, made by shrine board. The moment I entered the cave and saw the Pindies (natural rock formations) of Maa Kaali, Lakshmi and Saraswati, I felt as if my soul left my body and wanted to stay there forever. No words and no language in the world can explain the spiritual feeling of this place.
After darshan at Bhawan, we started our trek to "Bhairavnath Temple" which is 2.5kms from Bhawan. It took us another one hour to reach there. After offering the prayer, our next destination was hotel in katra because by this time every single part of our body was aching like anything especially our knees, backbone and foot. We wanted to hit the bed as soon as possible. So we started walking back to katra or I should say running back to katra. Now the distance of 16kms felt lot more than that. We reached our hotel at 7 in the morning and went to bed straightaway.
Day2 katra: This was a lazy day we got up late in the morning, enjoyed breakfast at hotel itself. Went out to explore katra in evening. katra is a place full of life. Pilgrims from all over the world come here. The market was quiet big and had lot to offer, we did bit of shopping and pampered our taste buds with tasty street food.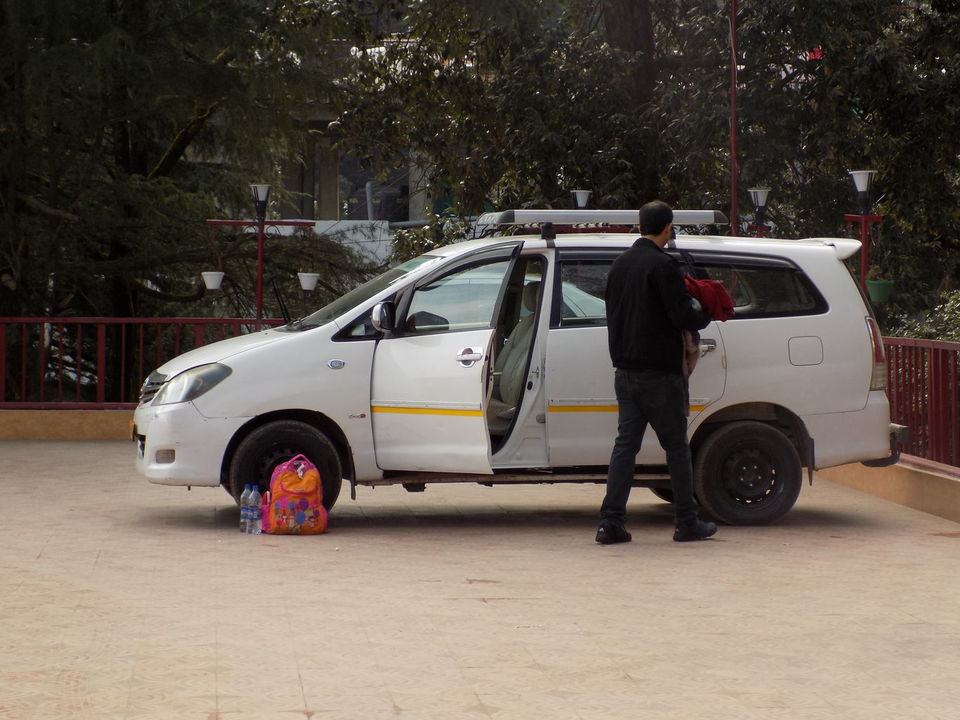 Day3 katra to Dalhousie: we hired a taxi from katra for rest of our trip. We checked out of the hotel around 10am and started moving towards next destination "Dalhousie" (beautiful hill station in Himanchal Pradesh). As we were coming close to Dalhousie, the weather started changing. Now the air was cool and the beauty of the mountains was increasing with every mile travelled, On the way we took small halts for some refreshments. By the time, we reached Dalhousie, it was late evening so we checked in to the hotel, got freshen up and hit the market before its get closed. The mall road of this place was very small but the food available was fingure licking!!!we had our food went back to hotel and decided to end our day.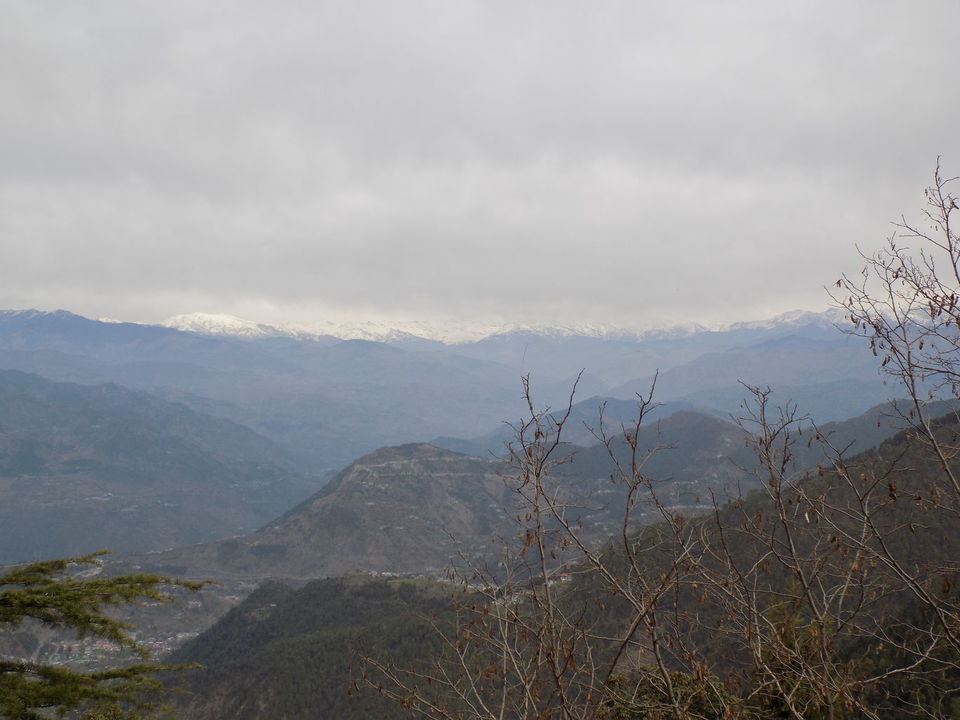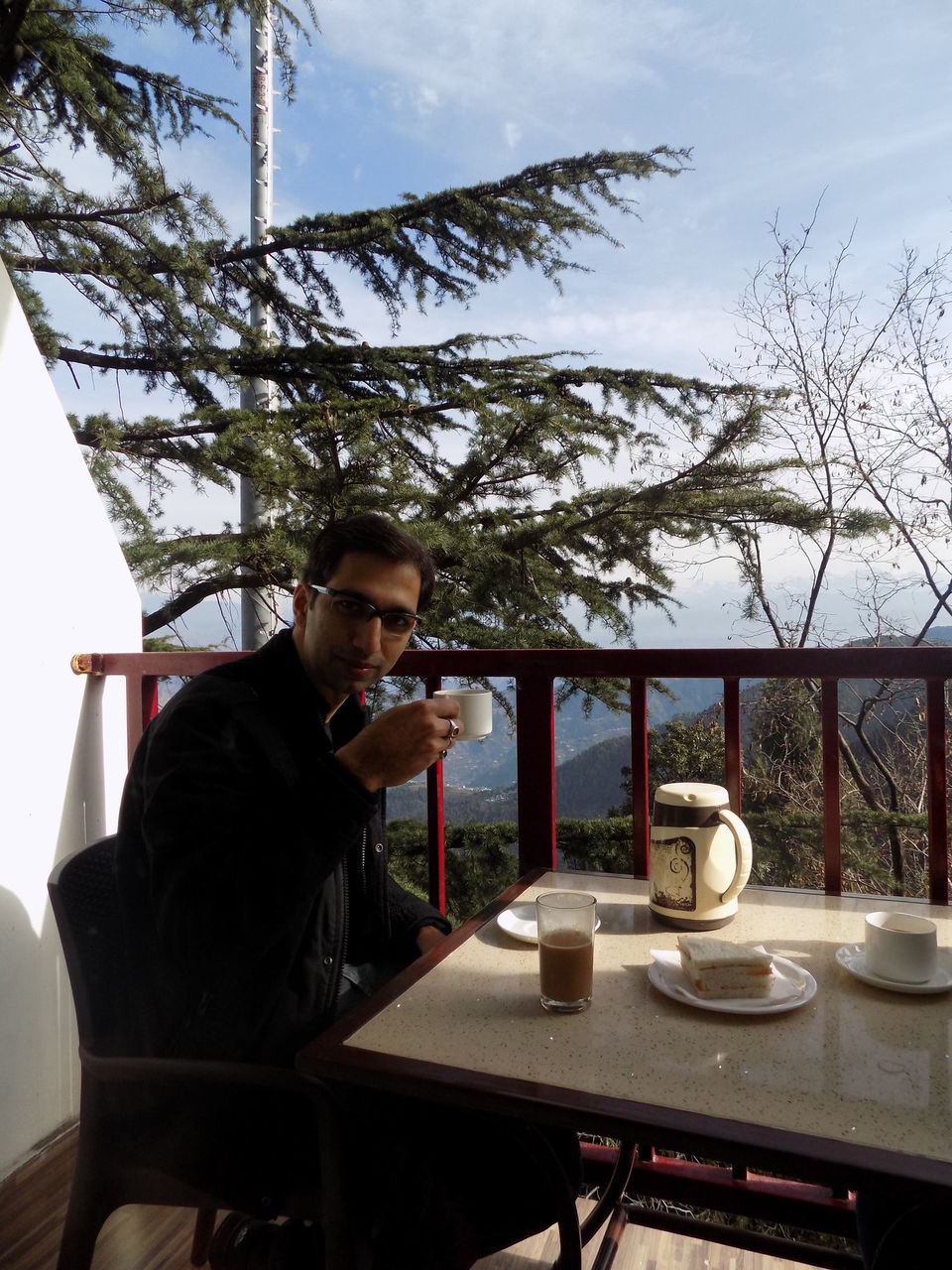 Day4 (Dalhousie) The place where clouds meet mountains: Around 6am in the morning my friend (mukesh) wakes me up and asked me to come out in the balcony. I immediately got off the bed and moved to the balcony of the hotel. Now that's what I call a perfect start to the day. We were at the height of 1970m approx. from the sea level, and were looking at one of the best painting made by the creator itself. Nothing in the world can match the experience of waking up with a scene of beautiful snow peaked Himalayan range in front of your eyes.
Lush green forest, clouds kissing the snow peaks, and golden color light from the sun, and the soothing sound made by bird's .No doubt why people in hill's lives longer in comparison to plains. Hot tea combined with panoramic view… yes; that's how our first morning of Dalhousie was.
Day4( khajjiar): we left our hotel around 9am and started moving towards Khajjiar, which was around 22kms away. With a soft music in the car and beautiful scenic view, I was at cloud 9. Soon we were in the middle of most beautiful landscapes, one can ever see the place had a carpet of lush green grass and was surrounded by mountains from all sides. As if the baby was in arms of mother.
Khajjiar also had lot to offer like Paragliding, Horse riding, games for kids and lots more….. For some time I layed down on the grass and enjoyed the fresh and cool breeze. It took us around 3hrs to explore and enjoy khajjiar.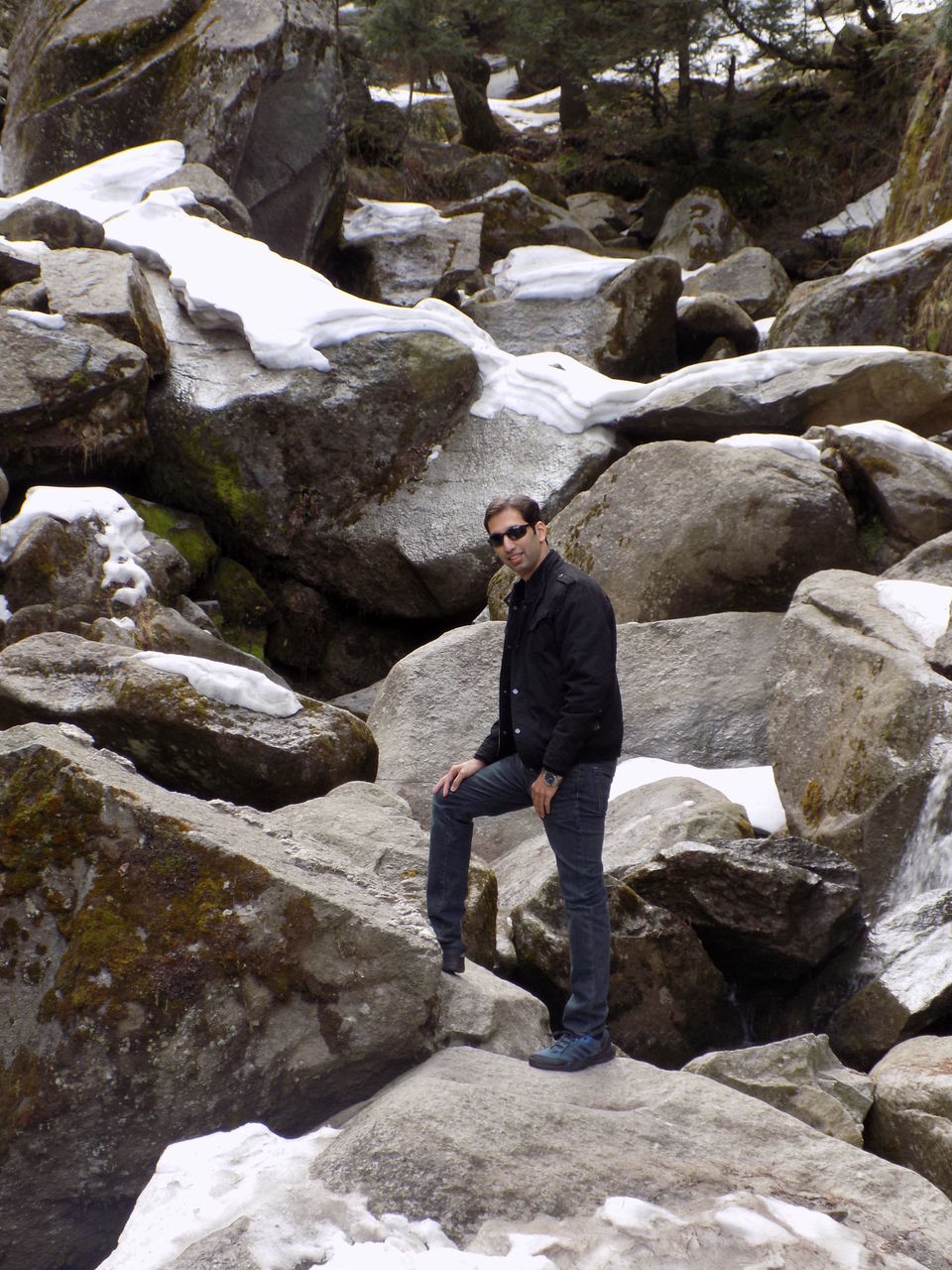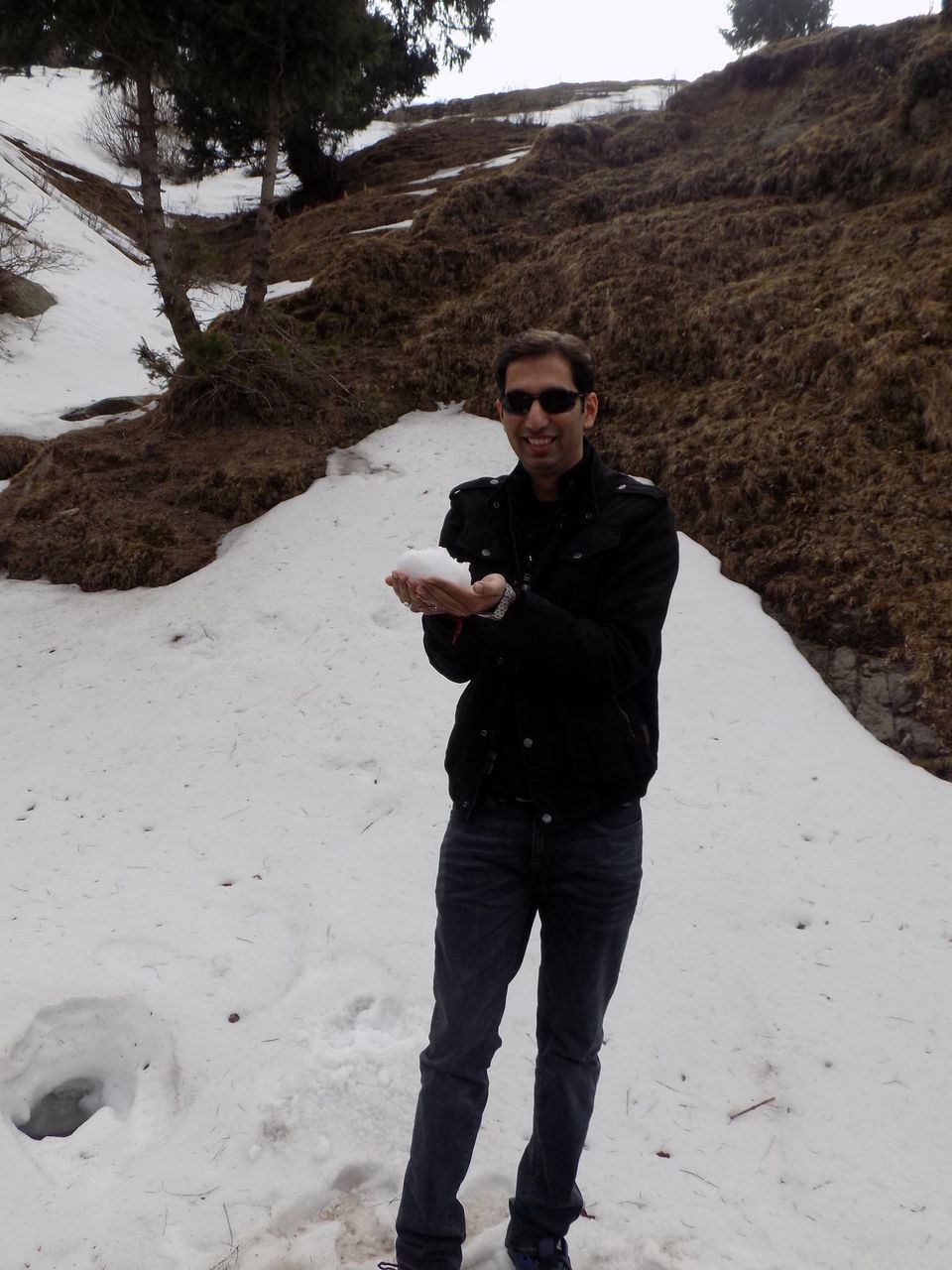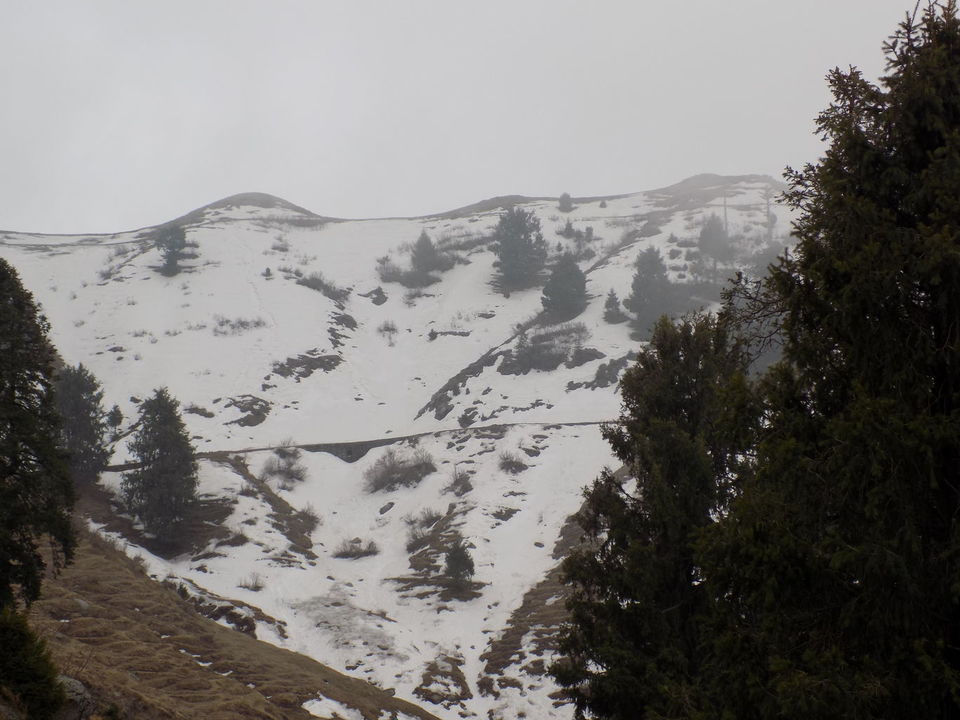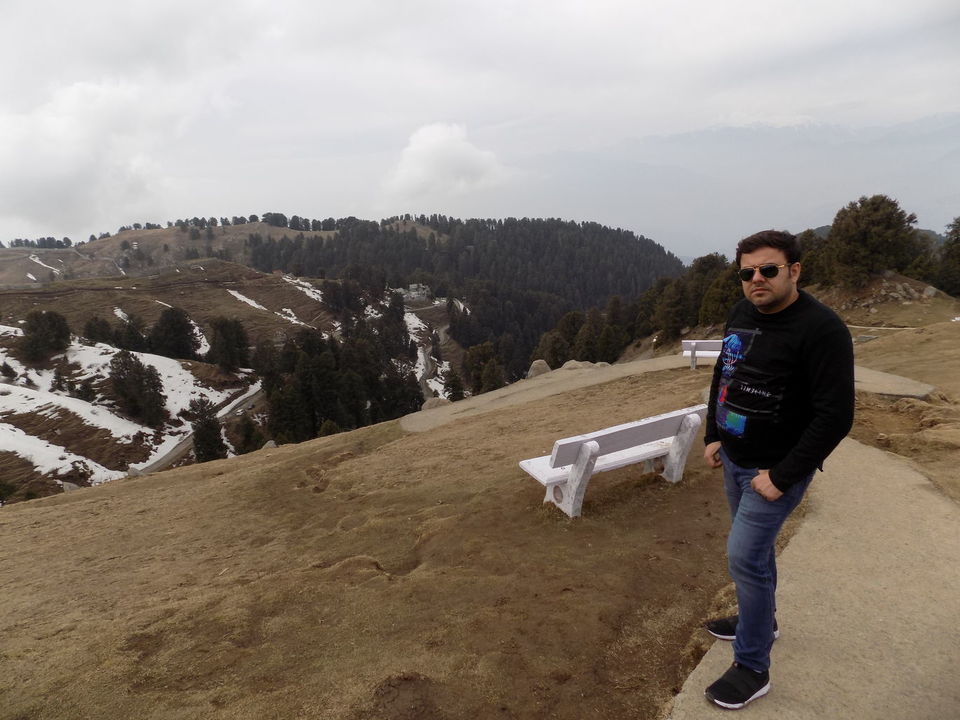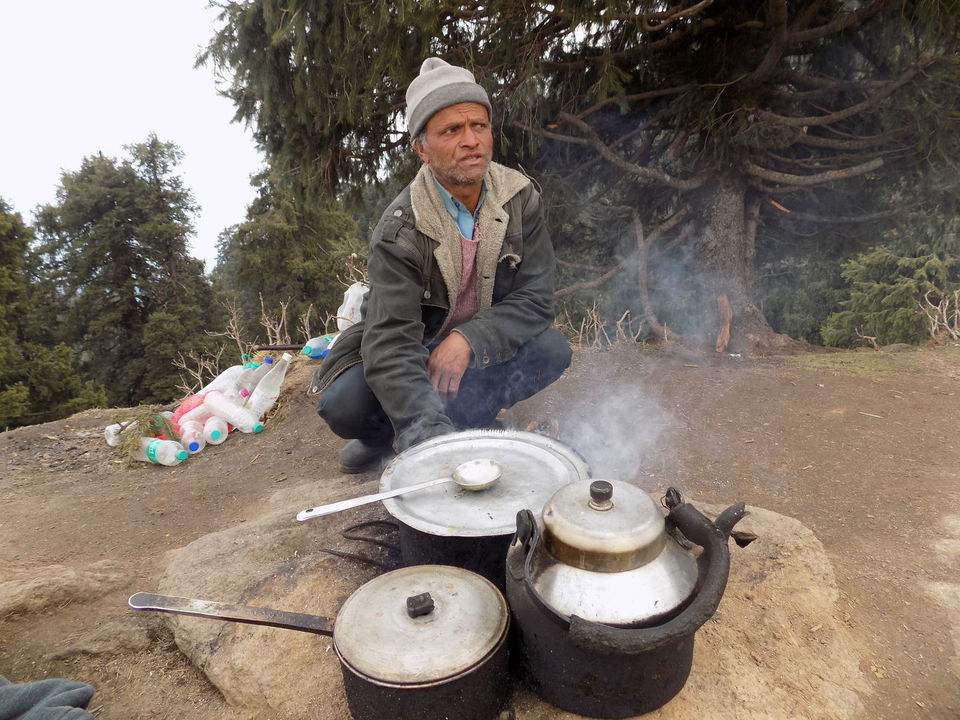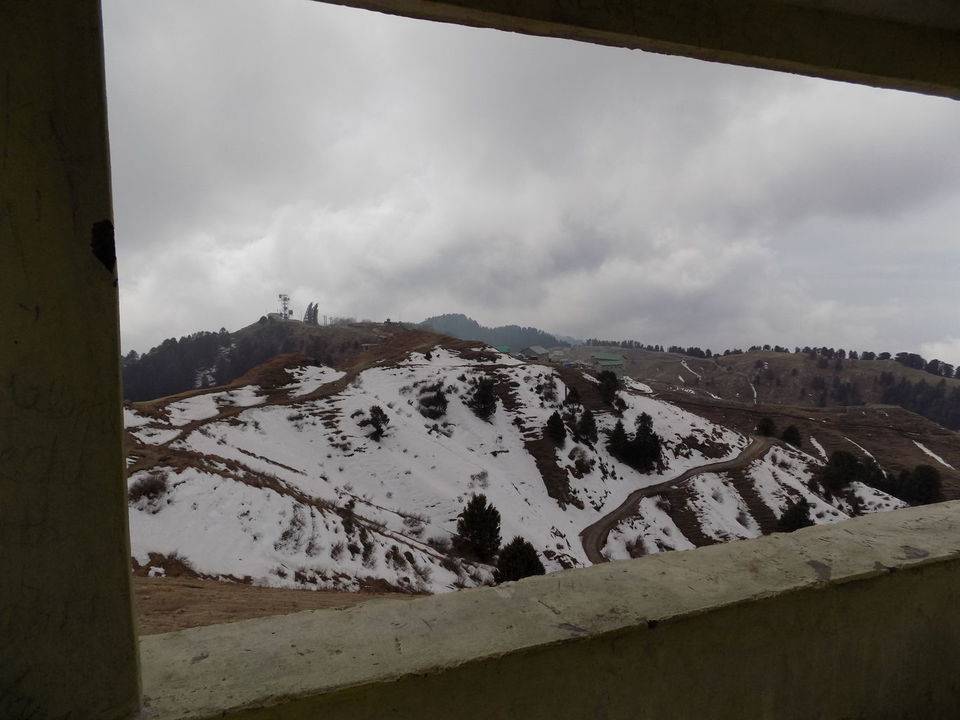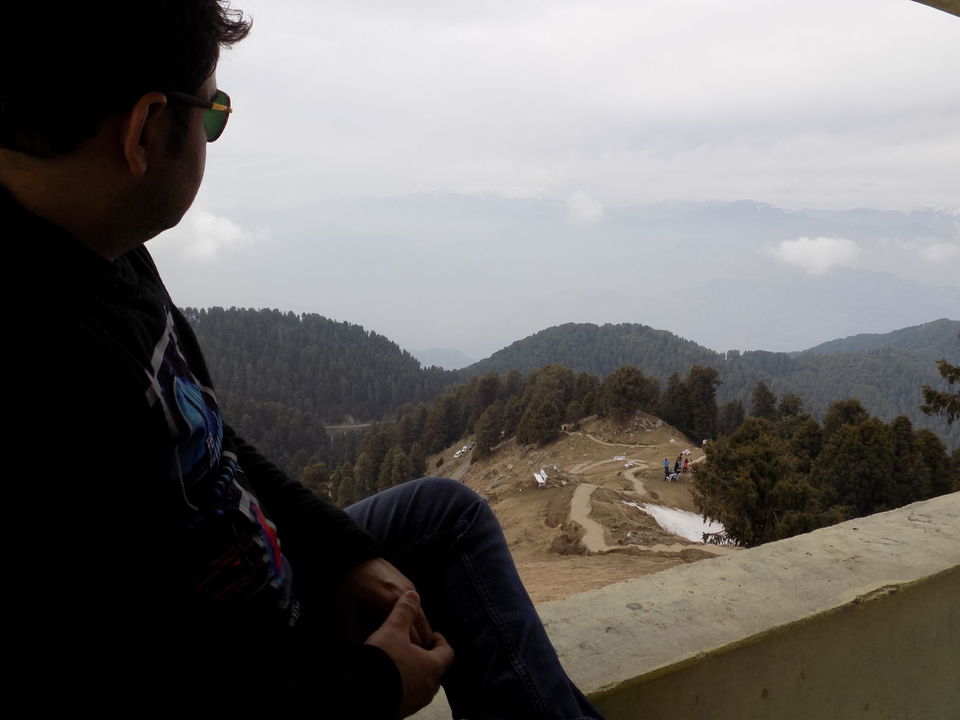 After the awesome time at khajjiar ,we headed towards another place known as "Pohlani Mata Temple", it's a holy place which is situated at height of 2800m from the sea level, we can reach there by trekking…On way to Pohlani Mata, we witnessed some beautiful sight including some waterfalls ,which forced us to stop our car again and again for photographs . We also found lot of fresh snow on road. As we were approaching towards our destination, we were gaining more height and the temperature started to fall very sharply .We checked our mobile phone and found that the current temperature was 8 degree. We didn't expect such a cold weather in March. After drive of 1.5hrs. we reached the starting point of the trek. And without wasting anytime we started the same. More we were climbing the mountain the more beautiful it was becoming. Will have to mention, the trek was very steep and was not so easy at all!!! The one can feel the lack of oxygen out there, as we had heavy breath and every step was becoming difficult because of thin air. At one point we decided to give up and go back but when we saw around we got charged up!!! We noticed this was by far the highest peak which we can see around. So we continued by taking small halts. We found the old man was selling Maggie and tea; we ran towards him and ordered the same. It was the best Maggie and tea not just because of the taste but also because of the place in which we were having it. To our utter surprise there was a sudden change in weather condition while we were having Maggie, Suddenly we were surrounded by clouds and it became difficult to see the mountain which was right in front of our eyes. The Maggie vendor said it's going to rain. I had heard about the quick change in weather in hills but this was my first time to experience it…Hardly 15min before the sun was out and now we were going to face heavy rain.
So we decided to reach the top as soon as possible before rain starts. After another 10mins. of trekking, we found our self on the highest point and felt as if we were on top of the world. I closed my eyes spread my hands and felt the cool breeze on my face. Life can't be better than this and the Pohlani Mata welcomed us to her home. we felt lucky enough to be here. Now we didn't had time because it was becoming dark and the rain was becoming heavy ,we rushed back to car and started moving towards Dalhousie which was again in love with the clouds. Clouds didn't want to go anywhere, they are in love with this place… that's why I said it's a place where clouds meet the mountains. Or I should rather say place where clouds love the mountains.
We came back to Mall road in the evening, had dinner, and also had sweet eating competition which was won by me. And went back to hotel this was the end of by far the best day of our trip.
Day5 (Dalhousie to Amritsar) : The distance from Dalhousie to Amritsar is approx. 200kms and we took whole day to travel this distance, We left Dalhousie around 10 in the morning and reached Amritsar around 7pm. We took many halts on the way. After reaching Amritsar, we checked in to hotel and straightaway went to "Golden Temple". This was my second visit to Golden Temple but it was very changed place now, the whole market was very well developed by government with beautiful lights and art pieces on the street. The moment we entered the premises of "Darbar Sahib", I was astonished to see the beauty of the temple. It was a night of full moon which was placed right over the temple in the sky, without wasting a single minute I captured the moment in my camera and I think it is one of the best picture taken by me in the trip .we spent around 3 hrs. , had prashad, langar and also did bit of prayer,the management of the golden temple is one of it's kind, around 1lac people from all around the world comes here daily. Its advisiable to have langar here, the kitichen of this place serves the food for lacs of people on daily bases.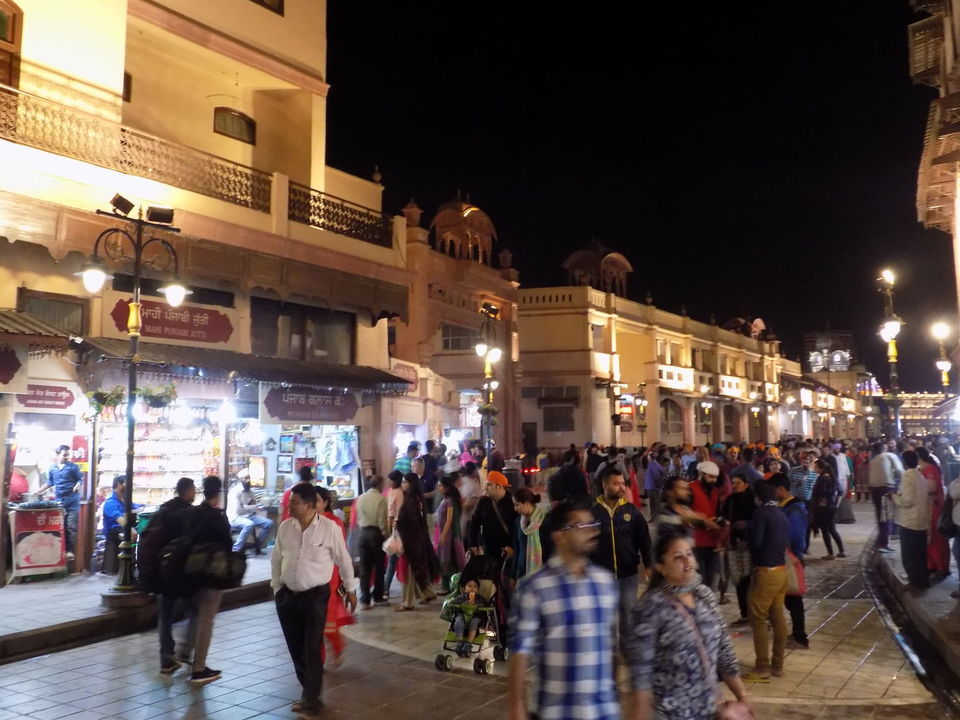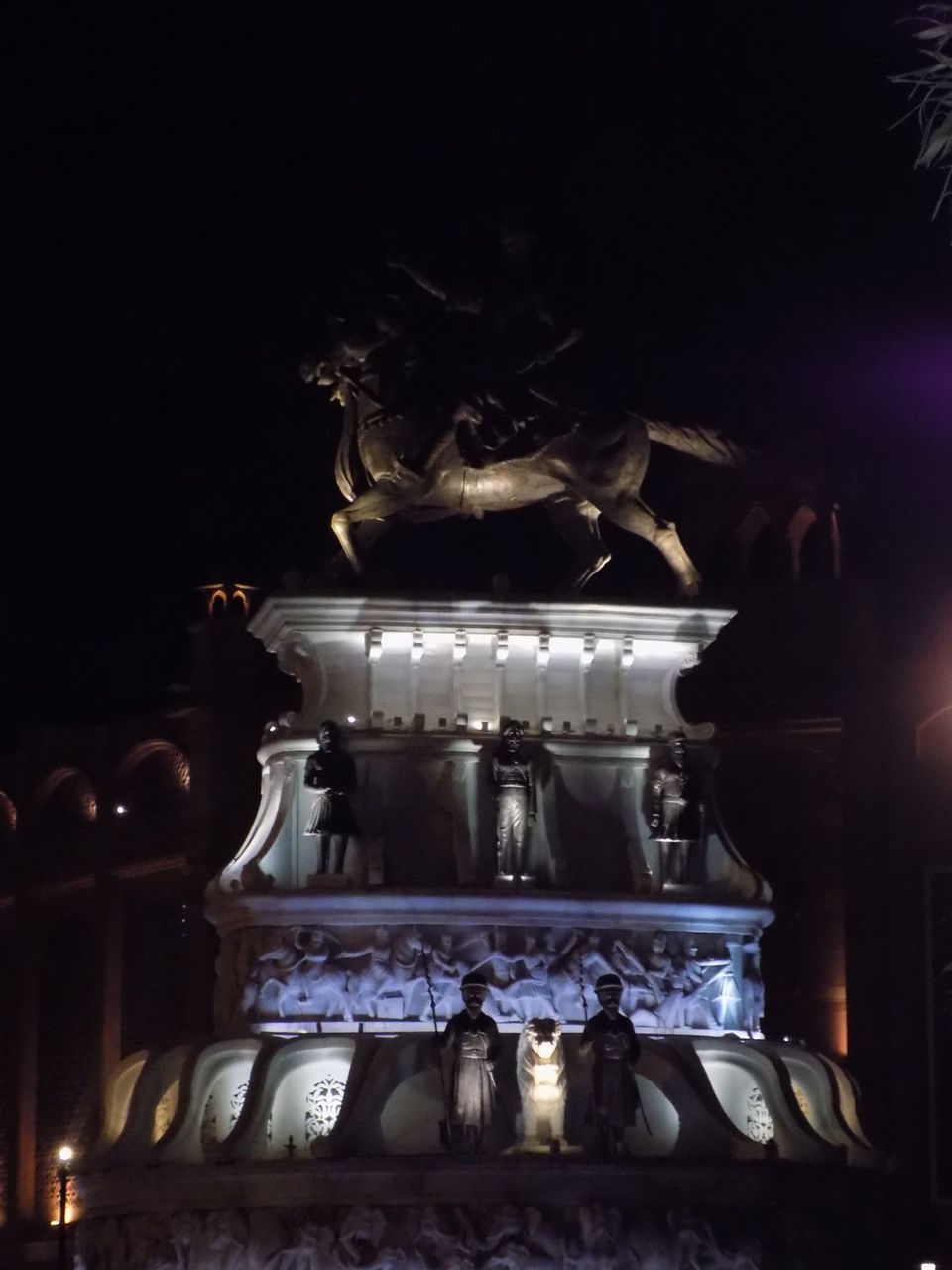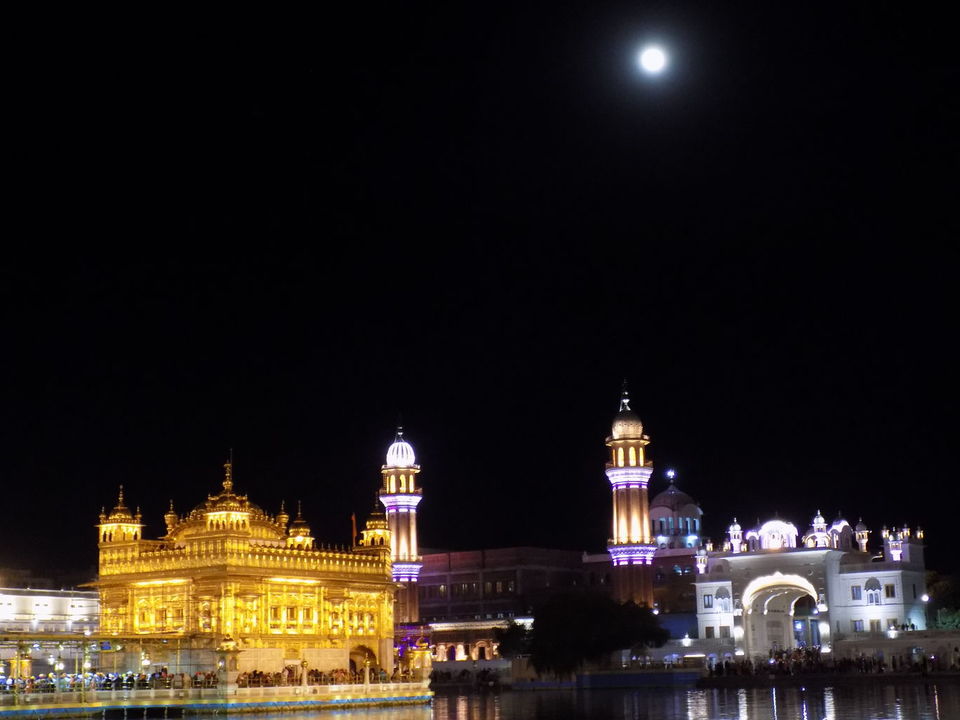 Day6: (Beas and Sada Pind): This was last day of our trip, we went to Beas (Radhaswami) visited the whole dera, had langar, no electronic items were allowed in the premises therefore we were not able to click any photographs but the dera was huge and was very well kept. It was good to see so many people serving the place without any monetary interest. The hard work behind maintaining the property was appreciable. The place had positive energy.
Sada Pind: It's a resort with a village theme and if you are in Amritsar, this resort is a must visit place, the price of the tickets are very reasonable and you get to experience the real feel of Punjab. The slow brizzle prove to be a perfect setting for us to enjoy the place.
Makke di roti ,sarso ka sag, Magic show, local Punjabi food, camel rides, pottery, rides etc… were the option available. It took us around 4hrs to explore everything and every minute was worth spending. If you are in Punjab one thing is for sure you'll get the best food of India here.
That brings us to the end of our trip. We collected lot's of memories to be cherished for the life time.