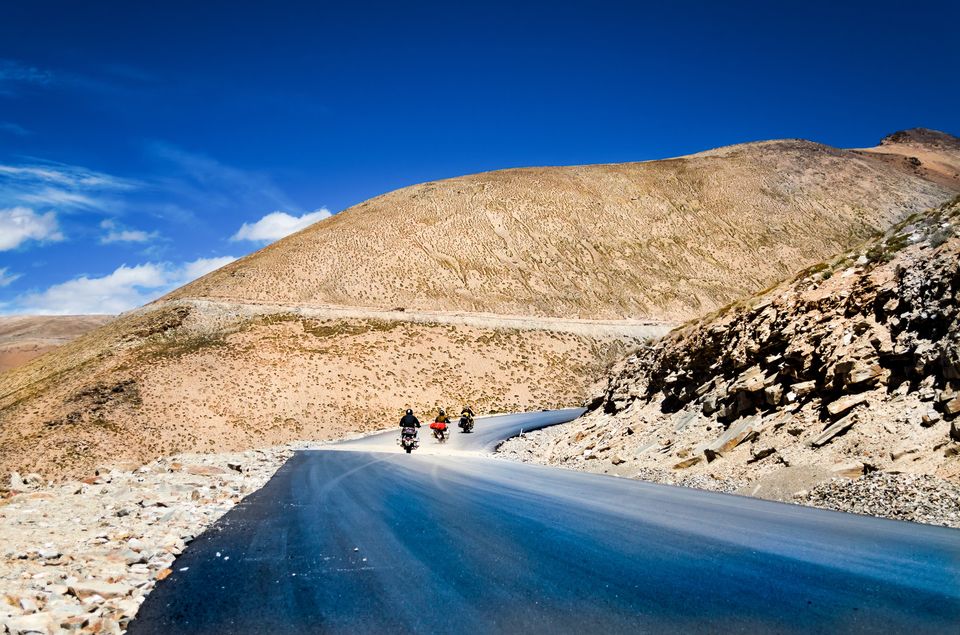 Ever thought and wrote a bucket list? Not even me, but yes, if you ask if I have to, then Ladakh would have been on top for a place to visit in my life. It's one of those places which we might have googled or have seen as a wallpaper on laptop screen and here it comes, to make your wish a reality.
Now, how do you reach Ladakh? Well, most of us would come up for a road trip by bike but we were more keen on reaching destination and exploring it off road. The approx one hour flight would make you reach Ladakh and the last 10 minutes would take your breath away. The way the plane go through the mountainous range of black & red soil and the steep manoeuvre around them, is simply breath taking and a feeling of being seeing the entrance of heaven. As the Ladakh airport is a labelled as defence airport, you would see heavy army personnel in and around it. While waiting for our pick up bus when we landed, out of no where, a fighter jet ( most probably a MIG ) took off just 100 meters away from us making all of astonished. Just like the adreline you felt during first 15 minutes of "Casino Royal" movie, our first 15 minutes being in Ladakh was already being paid off.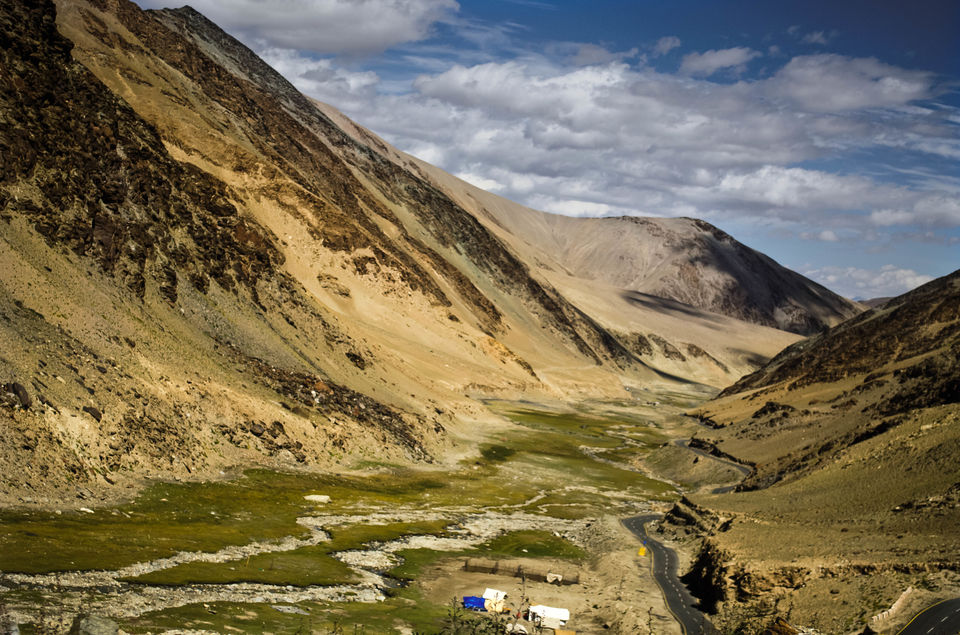 It's been recommended to take a rest for the very first day in Leh. We booked a guest house of a local family from Airbnb instead of hotel as we were more looking to know about people and their culture and how they live at such an altitude and still manage to smile and prosper. The guesthouse was habituated by a mid age couple and their two school going children. After few interactions we got to know it was their home which they later converted to guest house. Their best speciality was any dish of eggs and yes, a ginger tea which they would serve happily whenever it's been asked. The accommodation was much of being at home instead of in a hotel. Being a follower of Dalai Lama, one could see the interiors and paintings related to Buddhism and the pacifism around the house. The lawn had a garden filled with several breeds of flowers and yes, trees of Apple and Apricot were shadowing the house. Along with that, several vegetables such as Gobi, flowers, beans, onions, potatoes and tomatoes can be found prospering around. Sounds like a dream lawn of every Delhi-ite who is engulfed on floor systems and compromising with few pots of plants?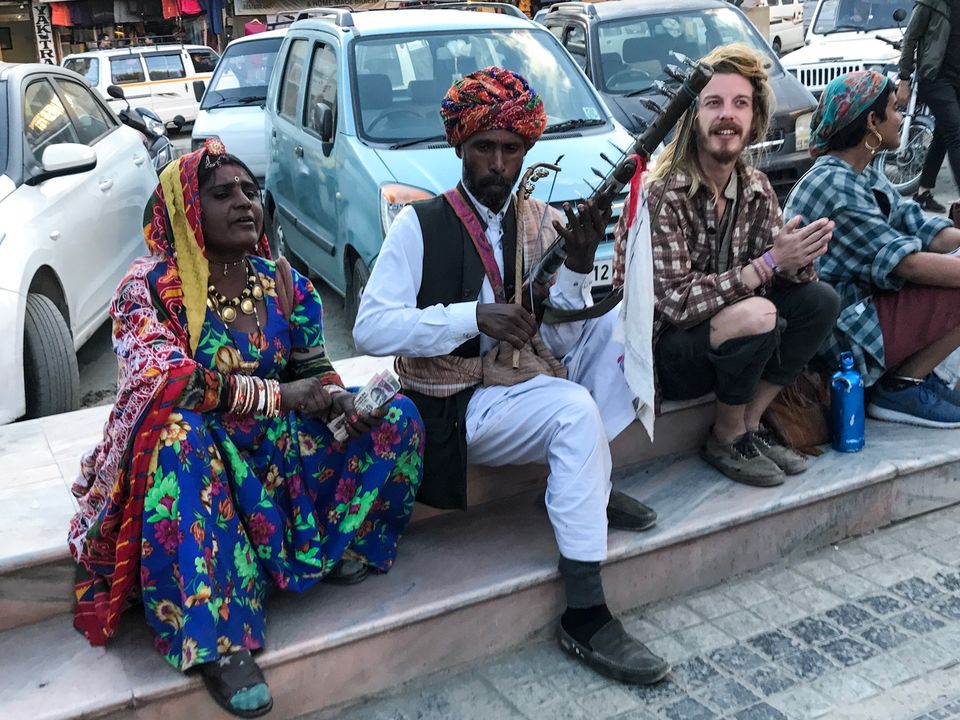 During our stay in guest house, we met several interesting people. One Swiss couple was about to leave for 21 days trekking towards a glacier on top. They were astonished to see no snow at 11,500 ft which in their country, one can find snow-covered peaks at such a height. Another interesting guy from Kerala was on solo road trip from South of Kerala to Leh on his bullet to set a world record of breaking total time taken for travel. Meeting such people who are passionate about their dreams and are on their to conquer it makes you re-think about your life and how you want to live it. Do you want to stay stuck in the society living under materialism or do you really want to break it free and chase your dreams and discover your true-self.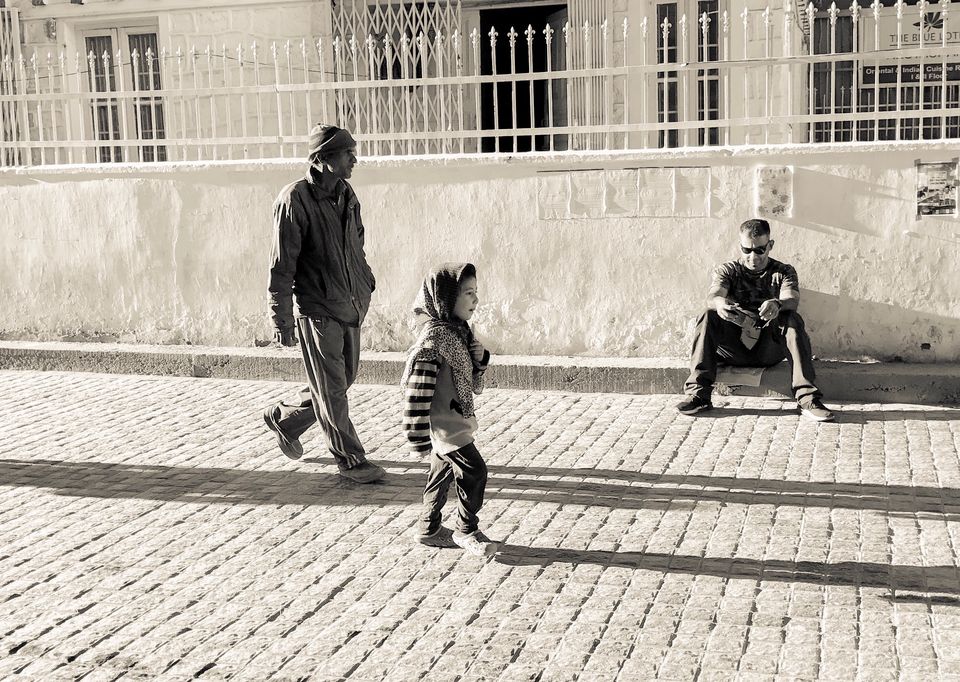 When you are in Ladakh or going to Ladakh, you would get many people advising you to go to famous Pangong lake and Nubra valley. These places are of course a mesmerising location to visit however these places are so over crowded with people from all over the place that you would lose the peace of what Ladakh is known for. With several hundred people at the same place with their selfie sticks on, personally, I would recommend to ignore and stay aback from it. We are not tourists but travellers who are more interested in exploring unknown off the tracks locations instead of going to already known. Instead, we setup a 2 days journey to an off road track going south of Ladakh where forget about google maps, only a physical map can you help you stay at your destined path else you would get lost in valley of red soil mountains. ( To be continued.