Total Distance - 2430 KM
Vellore - Golden Temple
Pondicherry - Rock Beach, Paradise Beach, Serenity Beach, French War Memorial, Auroville, Promenade
https://goo.gl/maps/AK6fJ2xwYCB2
So next step was identifying our horses. Creta and Ciaz was best of mixture to have the both of worlds. Bags were packed and started from Pune at mid night 12.30 AM to avoid the herd of trucks on 6th Nov.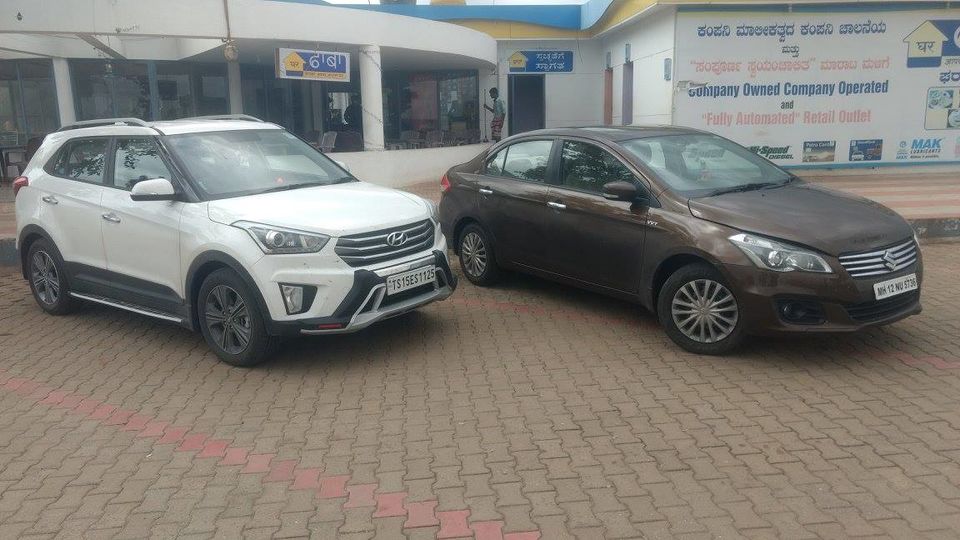 Getting out of early morning traffic was a not so bad and soon after crossing ghats, it was time to enjoy the highway drive that all of us are paying toll for. Creta was soothed by Arijeet Singh's melody and Ciaz was having its own Bollywood mix. Soon love for music was dazzled by empty stomachs and took a stop at Apoorva resort, Davangere. Food stood to restaurant's reputation and everyone was charged up for another round of sprint . Living the saying "change is only constant" most of us swapped the vehicles and so were the drivers.
So not to avoid any attraction down the road and most of tripanians being foodies, cars refused to go further without tasting idli of Pavithra idli hotel, Tumkur. This hotel is a favorite spot of Kannada veteran stars Vishnuwardhan and Rajkumar. Size of idli is almost as big as any normal Punjabi parantha.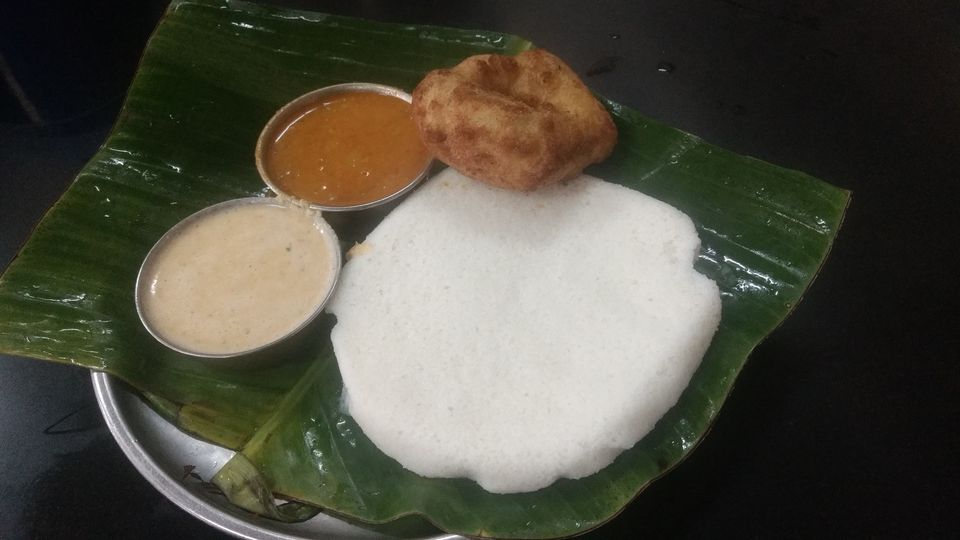 Time to give a rest to wheels and allow legs to work out, gang halted at Vellore for night stay. Local attraction Sripuram Golden Temple proved evening worth spending there. Apologies for not sharing pics as photography was not allowed inside temple.
Next morning , it was light showers but enjoyable while inside and outside cars. Breakfast was planned at Survana Bhavan. Dosa was as good as presentation.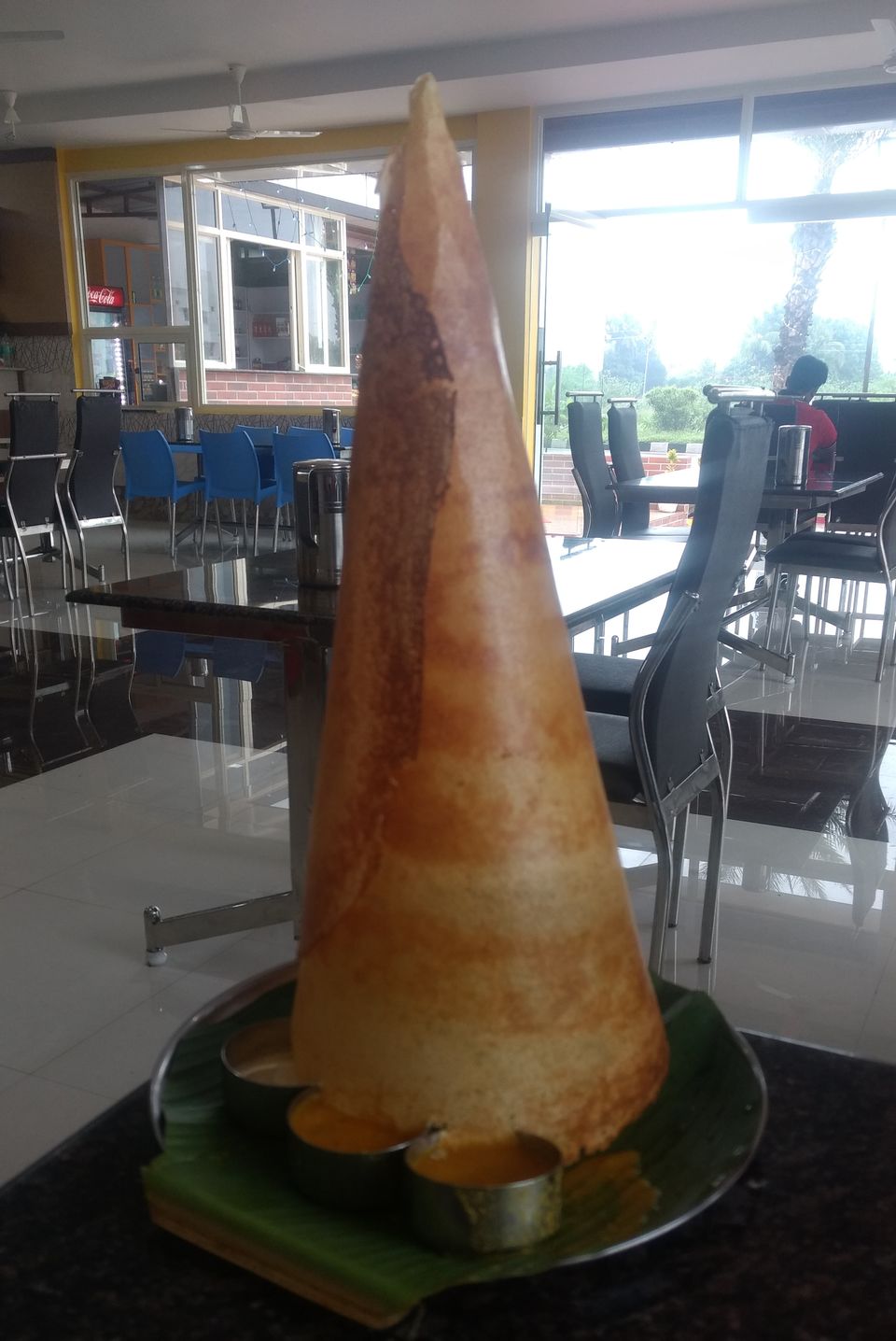 While we were not very far from Pondicherry, everyone was in awe of greenery on both sides of road. This temple is not a famous one but beauty and peace here can match any of top pilgrims.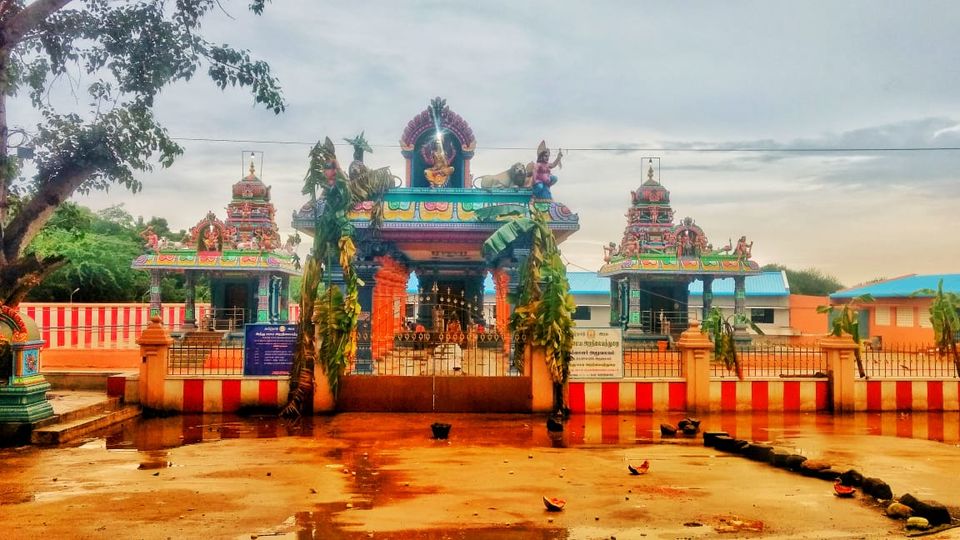 And the person selling coffee right in front of this temple was generous and warm. Coffee was served without any preservatives and was refreshing.
Reached Pondicherry around 8.00 AM next day , credit to smooth and balanced driving. Arrangements were done for early check in. After getting refreshed, bikes were hired according to the preference of tripanians.
Fun was lot more than expressing via blog -
Plese visit https://www.tripanians.com/ and reach out to us if you are interested in similar trips, we provide exclusively curated Self-Drive RoadTrips.
Frequent searches leading to this page:-
pondicherry nearest airport, pondicherry honeymoon tour package, pondicherry nearest hotels to airport, pondicherry delhi tour package