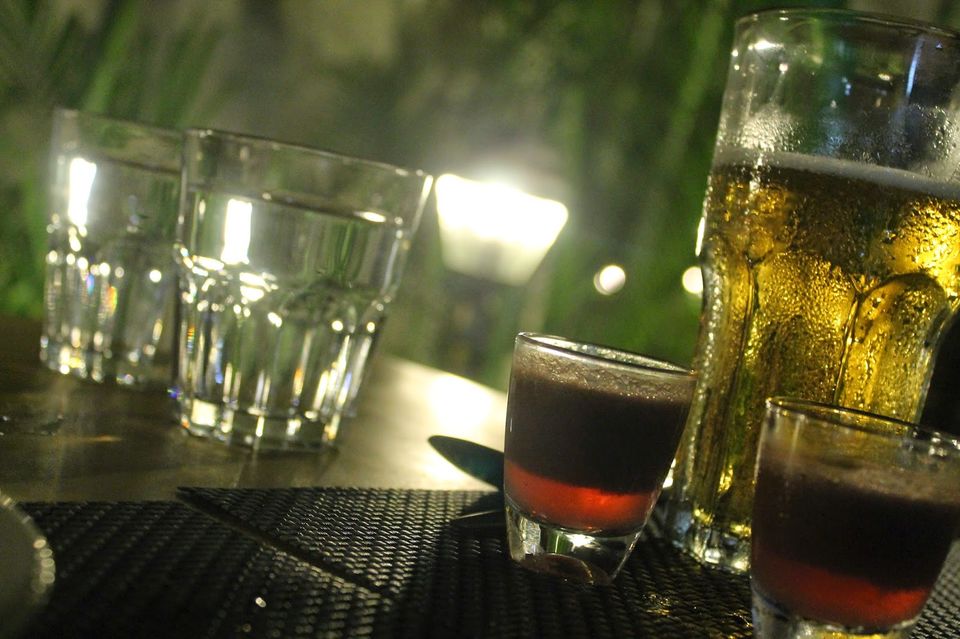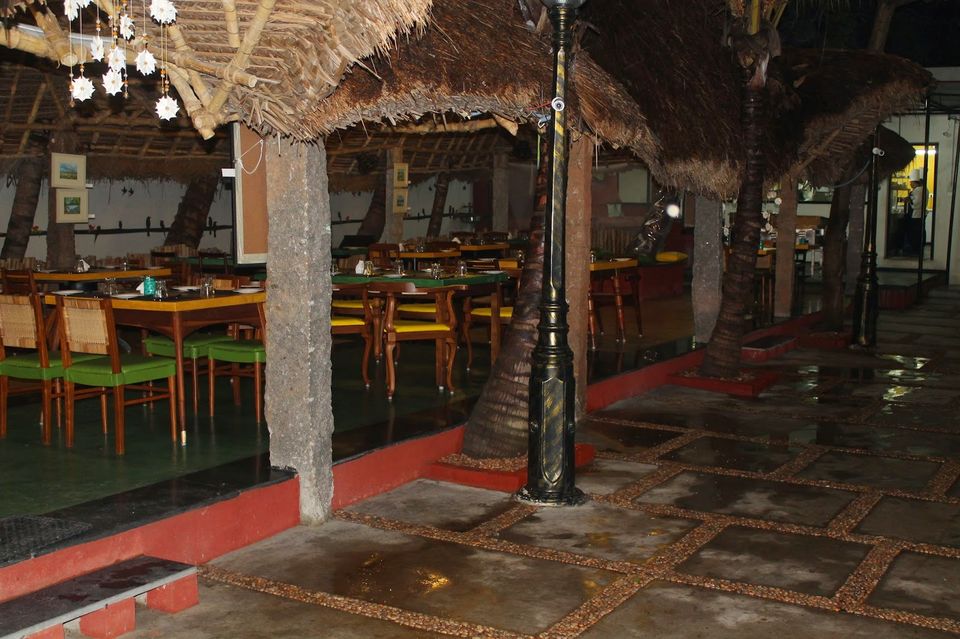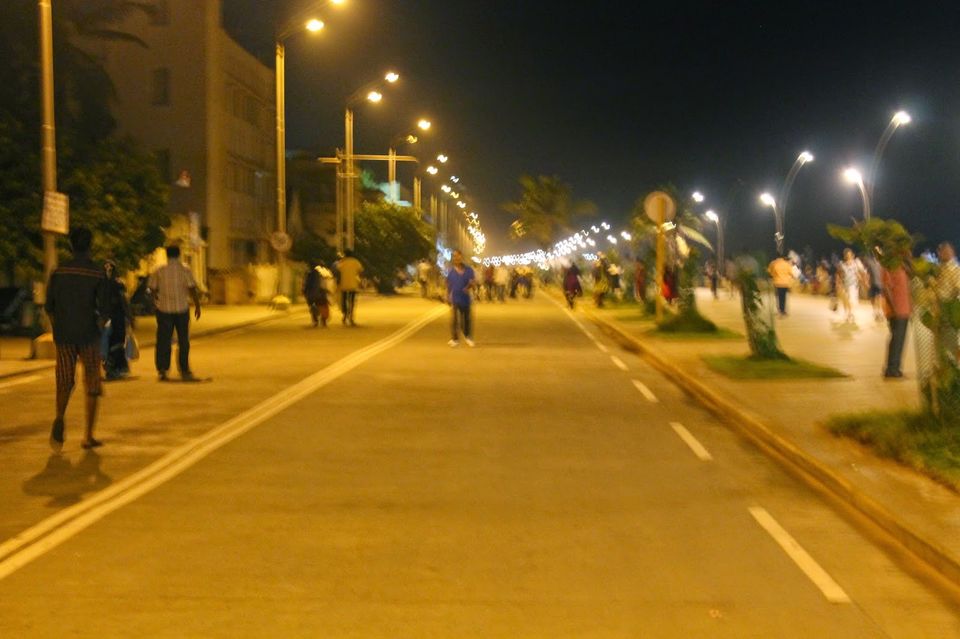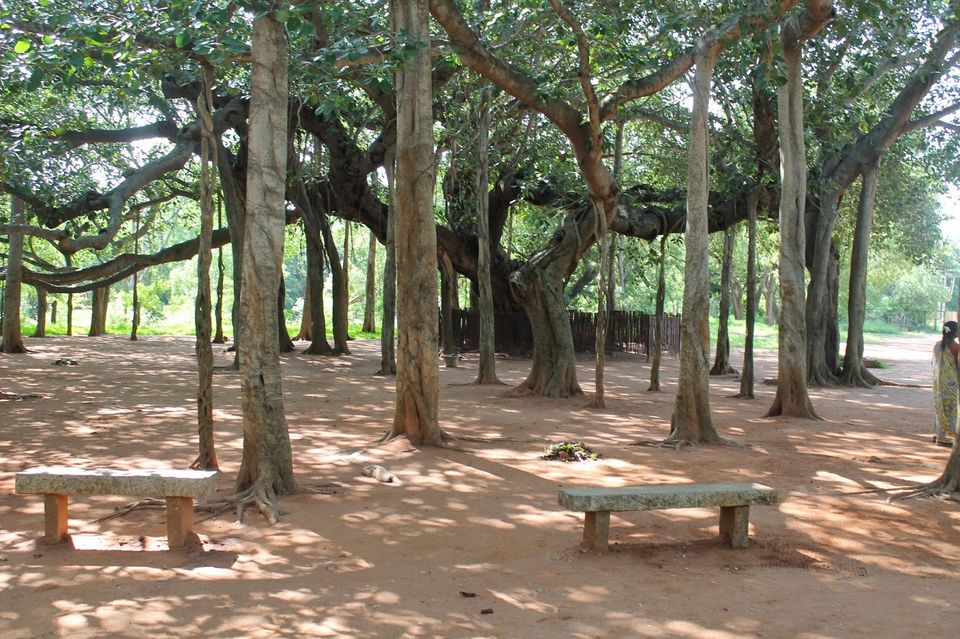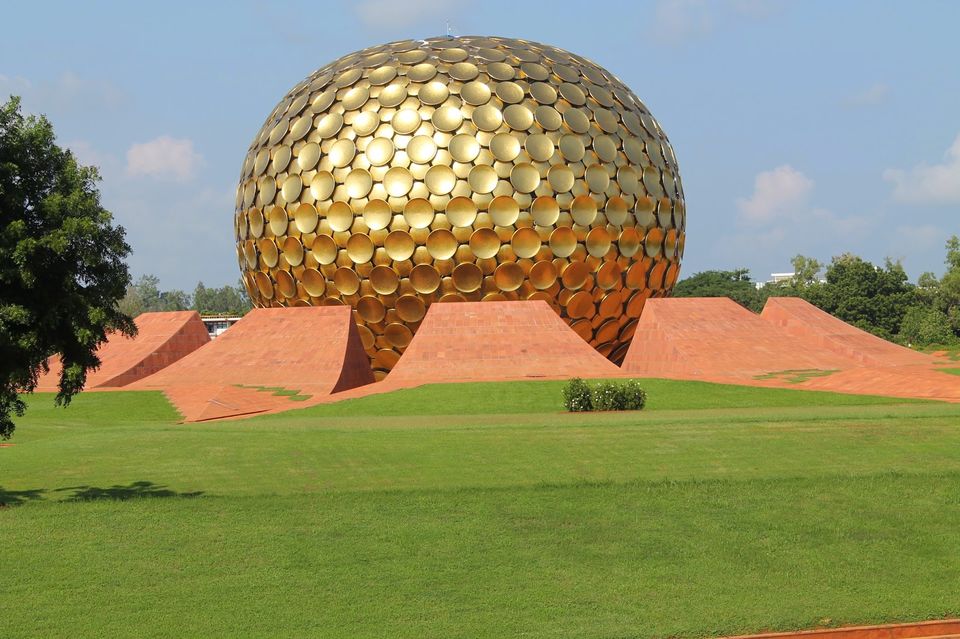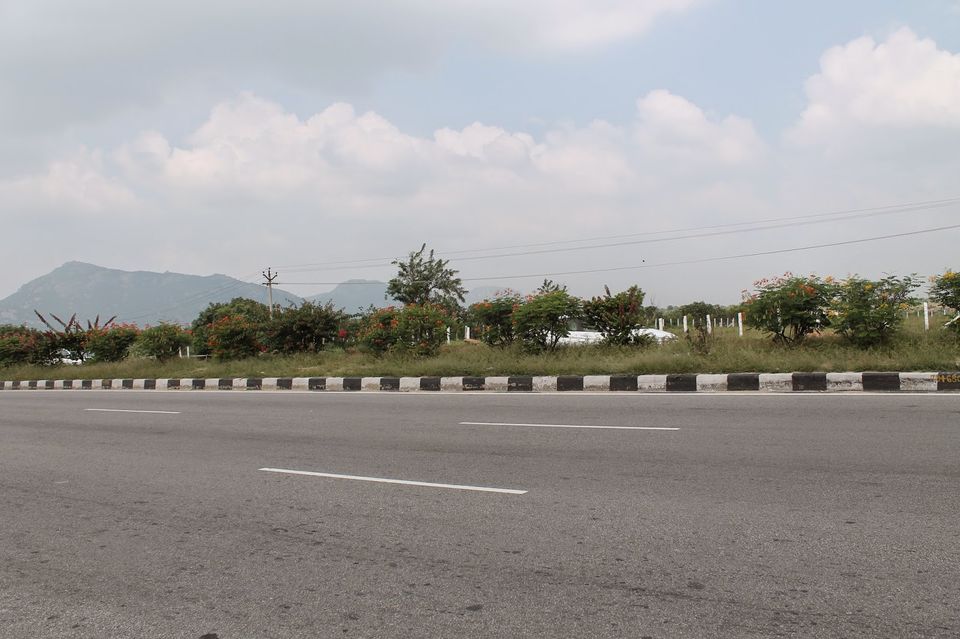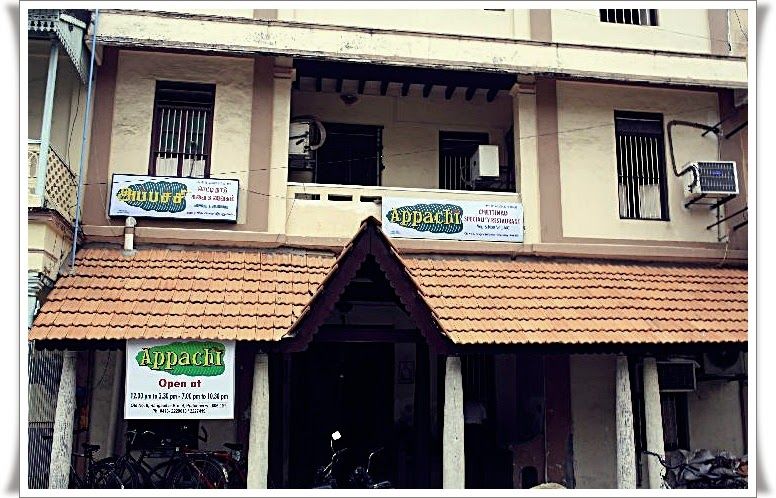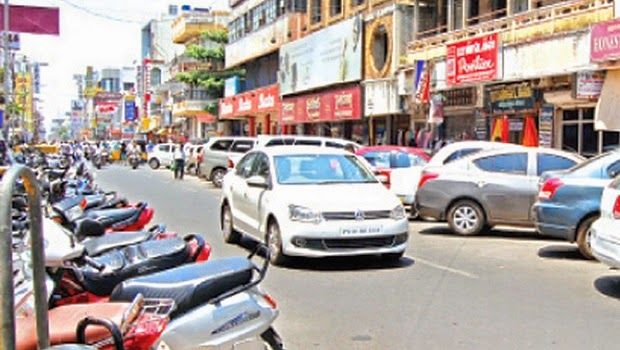 Hi everyone.... its my first experience as a blogger...I started dreaming to blog yesterday when i was going through so many blogs in Google ... well then i told this to my better half and to my best friend. both supported me...so i thought i will start blogging about my upcoming trip to Chikmagalur which will happen in a fortnight...but later i thought when i am going to do something very special i should start with the place i love most in this world..its nothing other than Pondicherry ( Puducherry) . The place i spend long seven years of my life.....the place which molded the women in me and much more....As i told you earlier this is not a planned blog. i will try my best to put as much as details so that it will help you if you are planning for a trip to pondicherry. From my next blog onward i will try to share with u all the details of my tripsWhen i was student in pondicherry i always wished after my studies and marriage i should visit this place with my husband ( if i am lucky enough ) fortunately i got some one who was ready to share my dream .so as soon as i shifted to Bangalore with my husband , i was planning for a trip to Pondicherry . I was doing all research on the routes to be taken and about the sight seeing in and around the place.DAY 1 : We started our journey from our house in HSR layout around 4.30 am in the morning in our Swift VDI on the children s day of 2014 . Following the NH 7 , towards Hosur we didn't took elevated highway as it was early morning and traffic was less.But the bright light from the airbuses coming opposite was quite a problem even though divider was there. so we kept our speed to 80km / hr until we saw the morning flashes of sunlight . Our planned route was Bangalore - Hosur- Krishnagiri - Vellore - Arcot - Cheyyar - Vandavasi - Dhindivanam - Pondicherry.There is an alternative route through Thiruvannamalai(distance is less) but heard that road was so bad. By the time we reached Krishnagiri it was round six o clock. There we need to take a deviation towards Chennai route to left . It was neatly maintained highway by NHAI so that we took an average speed of 120 km/hr. Traffic was minimum and it started raining when we reached Vellore .We had a small problem that we entered in to all towns of Vellore, Arcot and Cheyyar which was an wastage of time . we can follow NH till we reach Cheyyar and then we need to take right. on our way back we followed NH and it was quite easy . From Cheyyar we entered into state highway which was beautiful. it was two lane roads with both side paddy fields , rivers , big trees on either side....We just loved the way and my husband was feeling happy..even though he didn't told me i read from his face....he was feeling sleepy so decided to have some tea. there was no shops on d road from the time we decided to drink a tea !!!! finally we stopped in front of a small tea shops owned by two boys...we ate 2 pooris from there place with sambar ( both was extremely bad ) . but they charged only 15 rupees for us . again we headed to Dhindivanam which was our next destination . the traffic was very less so we were able to reach Dhindivanam around 10.30. from there after entering the flyover we took our car to right and we entered express highway . we were at 140-150 km /hr so very soon we could see the Matrimandir of auroville international township and my mind was overwhelming with joy...memories...as our prime aim of the journey was the collection of my degree certificates we headed to my college which was 12 kms away from pondicherry town towards Cuddalore road . We logged in to a hotel adjacent to anandha bhavan opposite to mahatma gandhi medical college. ( i forget the name ). the room rent was 1800 for double ac rooms for 2 days . it was such a good room with TV...neat bathrooms...it was worth paying the amount. i had some work in college and meanwhile my husband was nicely sleeping till five until i was back...afternoon nap made him fresh and so we decided to head to the town . after having coffee which room service gave we headed to pondicherry beach . i was quite familiar with the place so it was quite easy for us .( FOR NEW PEOPLE TO PONDY PLEASE DONT TAKE AUTO AS THEY WILL KILL YOU WITH CHARGES. Buses are there to pondy beach at 5 rupees and share auto is also there with 5 rupees..it was earlier charges. )This is the picture of beautiful pondicherry beach at night. we were late...there is march fast by police department of puducherry daily evening.
The beautiful restaurant in beach provides your tongue with a blend of french and Tamil cuisines. one can enjoy sea and food in this place ( rates are a bit high )By this time our stomachs were also carving for food as we were standing only on two bad pooris and one coffee. we need to eat something different and i had an idea where we should hit..it was Cellinis kitchen which is near to magistrate building in beach.
very beautifully maintained restaurant with bamboos , coconut trees all over... it remembered me of bamboo hut ...i was not sure whether they have changed the name or what ???they gave us grape juice as welcome drink . we order beer , naans , french fries and two more dishes...(oops !!! i forget what it was ) . it is a bit costly but worth for the ambiance and flavor of food . After we finished we were once again back to beach. this time it was more calm and people were leaving the place. we spend some more time in beach and left the place with so many questions in mind and the most prominent one was when i will be back to this magical place which keep on inviting me again and again . we were back to hotel around 10 pm. i told good night to mithun in a half sleepy voice and hit the bed . DAY 2 :- I was awaken with the strong aroma of bru coffee what mithun had ordered. i smiled at him . we were arranging our plans which we had a question of going to chunambar or auroville . my suggestion was auroville because we have boat rides every where in Kerala but auroville will be only in pondicherry :) . But i knew i will miss the sugar sands of paradise beach . okay, we will keep that for our next visit . After having a great breakfast at ananda bhavan we headed to pondicherry . we were caught and fined for a sum of 300 for jumping the traffic. a biker next to us told it was free left so we jumped and was caught :( ( From pondy town u will get buses running through auroville , but better take an auto . as i told u earlier rates are very high so bargain the rates and fix it before you starts ) . parked our car at the parking sight for 40 rupees and headed to the inside of the international townshipWe took tickets and waited for the video exhibition which is must before entering to see the matrimandir which is the land mark of the township. weather was so hot , so we decided to have something from the cafe inside . we had cool lemonade for rs 50 each . ( that was the least price thing in menu ). we wandered round the shops which sold products which are made by auroville inmates. meanwhile a small queue was forming in front of the auditorium to view the video. we hurried up and managed to be in a good position . we entered the hall where the showed the history of auroville about guru aurobindo , mother the stages of building of matrimandir which tooked some 15 mintues . we headed to matrimandir which is 2 kilometer away. It was a tired some journey under the sun but the shades of big tress was a boon .
The mighty banayan tree with some chairs were there. we took rest for a minute or two and again we stepped forward to matrimandir and finally we reached there.
It was a magnificent creation . the work is still progressing . the real beauty can be admired only if we go inside the mandir where you can meditate. prior permissions needed to be obtained from the ashram so that you can leave your life behind and relax .details are available in auroville official website . after spending some time we stepped back to entrance . This time we were lucky that we got townships battery car service so we reached the parking area soon .
Again the nerves from our stomach had send impulses to brain and it worked so effectively . so deciding to eat something from the local home foods we decided to aurobeach . and on the way we saw jeffs kitchen. it was a really small place with one room. we ordered mixed fried rice and chilli prawns.Food was good. we left the thought of dgoing to beach in sun and headetd back to town
We spend some street shopping at jawarhallal nehru street. i took him to all places i loved in pondy . a small coffee shop , daily breads and so on ...
At night we ate from my favorite chettinad resturant Appachi which is in missions street.
we ate traditional chettinad non veg dishes which made mithun and myself so happy . and we were ready to set back . we drove back to hotel in heavy traffic which was the only problem that we felt that we took rooms away. but when i again felt the coziness of room i was again convinced . after a bath we were in bed . mithun after a heavy day of crazy driving was fast asleep. i tried to rewind the beautiful journey i had in last two days...my all time favorite place... i was so tired and the hot water bath was pulling my eyes tight ..... i had a vivid dream that night..i will visit this place again...that time we will go to manakula vinayagar temple , churches of pondy..explore the french streets , an evening in paradise beach , visit to Chidambaram and if our pocket permits a stay in le pondy resort or wind flower.
DAY 3 :- I woke up early that day.....got ready..waked mithun up and told about my dream...he just looked in to face and smiled...i know what that was... :) we started our journey back to silicon valley around six in the morning .
we were silent most of times....he let me to think...to dream....i was sure we had an engine full of energy until we will have our next journey.
TRAVEL TIPS :
Do not opt rainy season (sep-oct) to visit pondy
Wear cotton clothes
Bargain to maximum
As far as possible do not opt single autos
Drink water
Have a safe journey