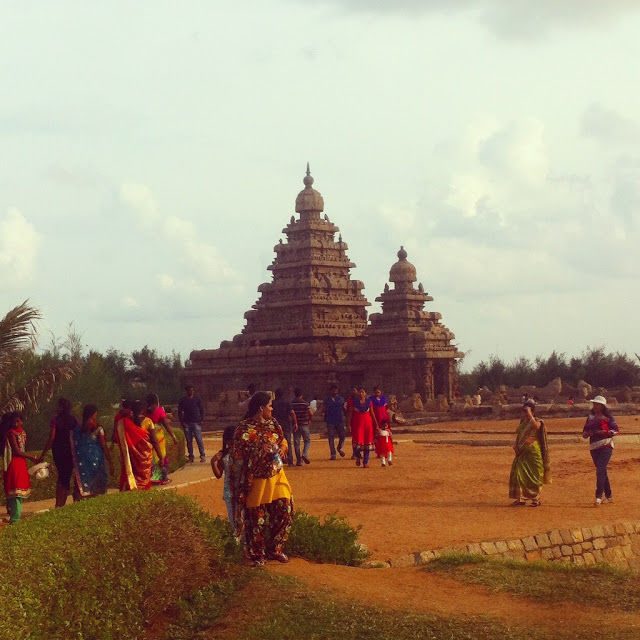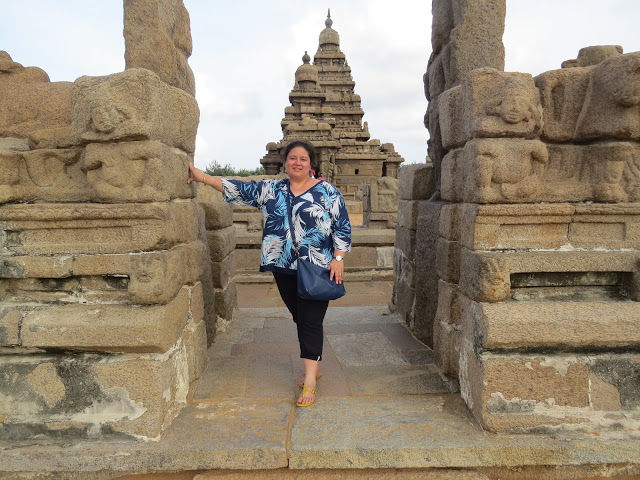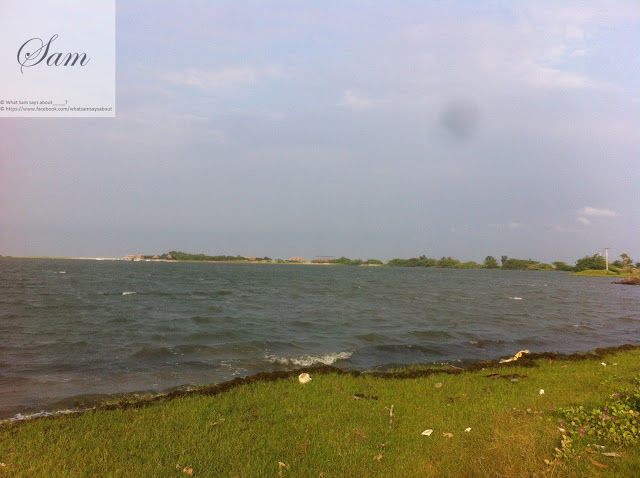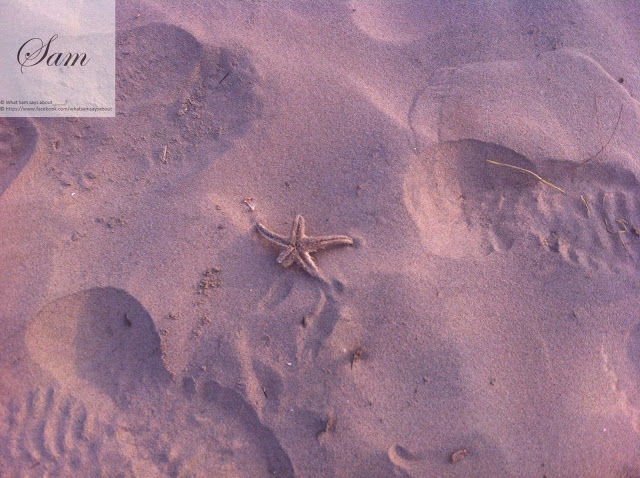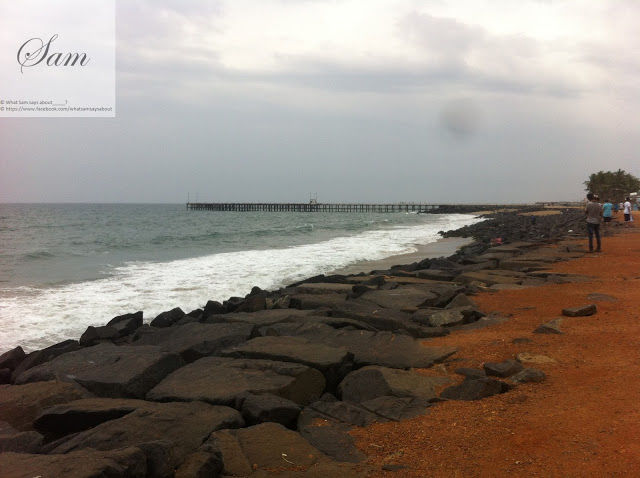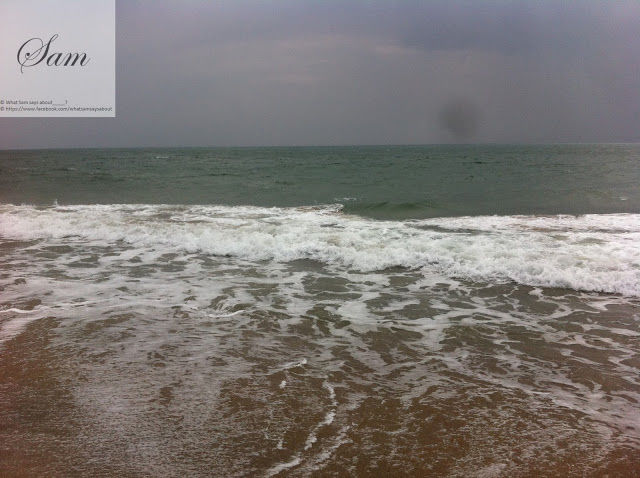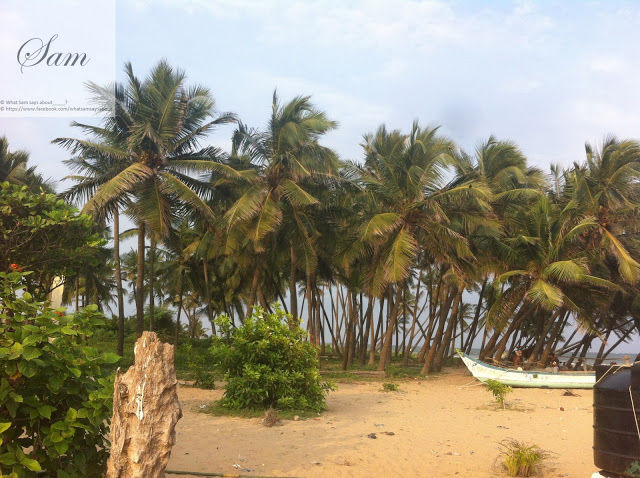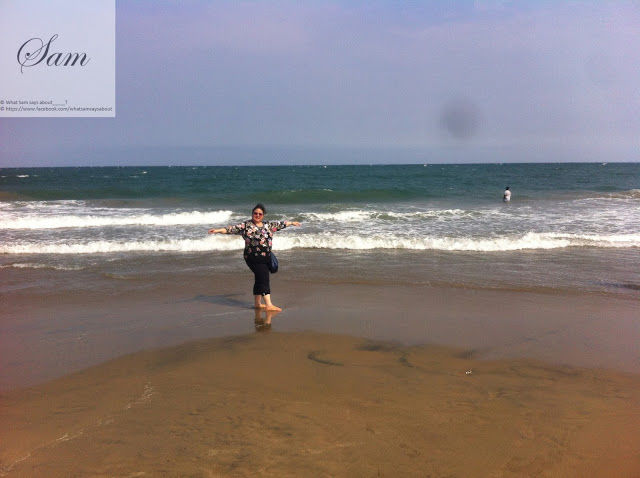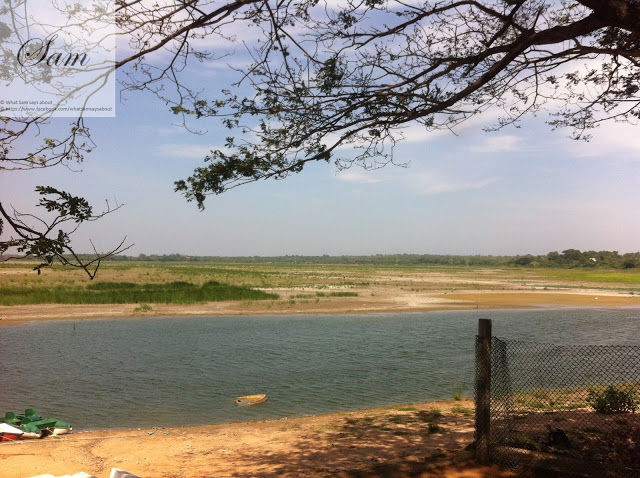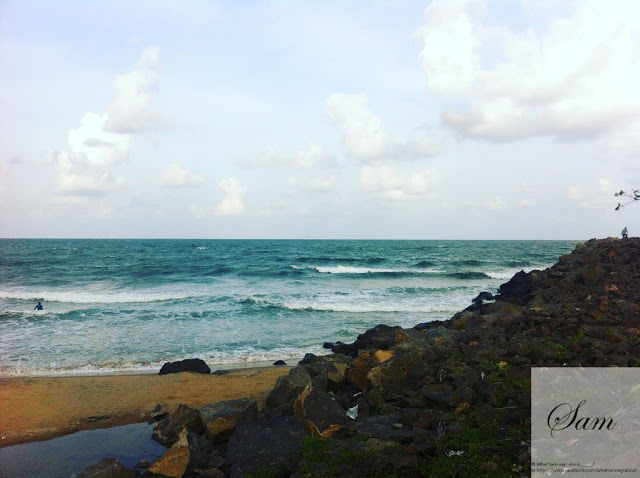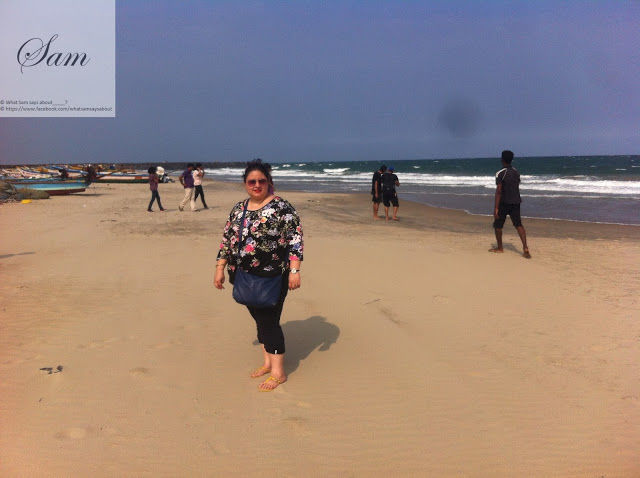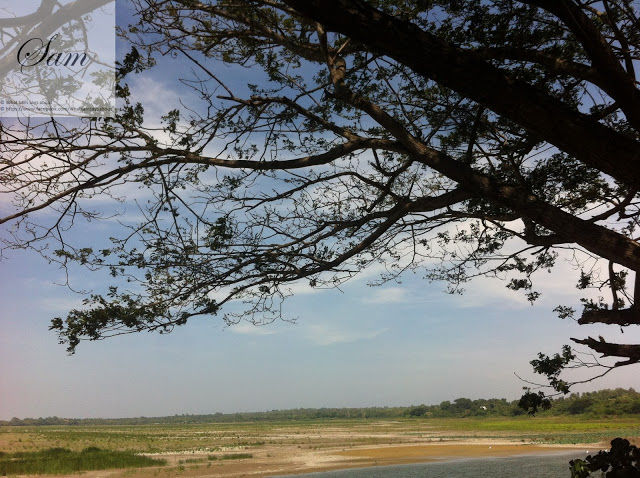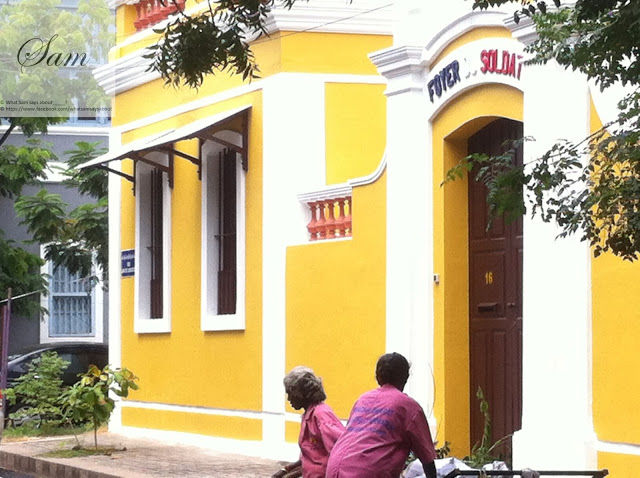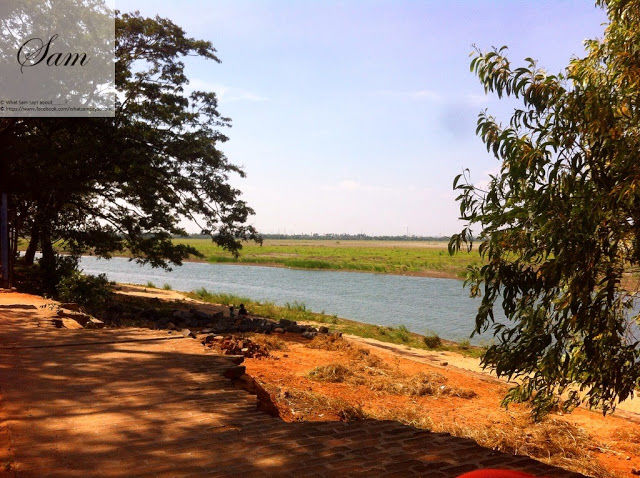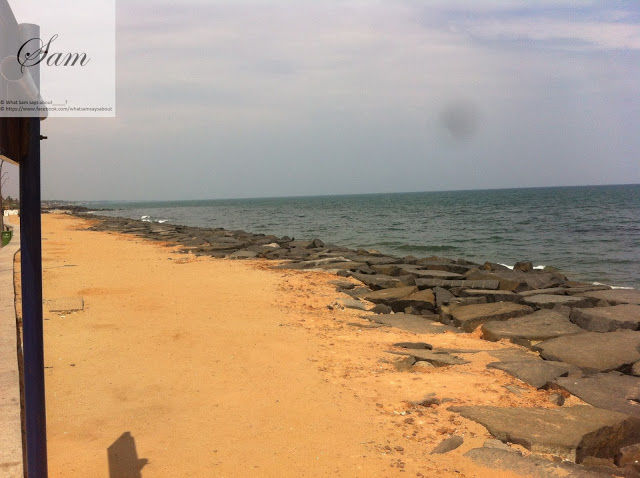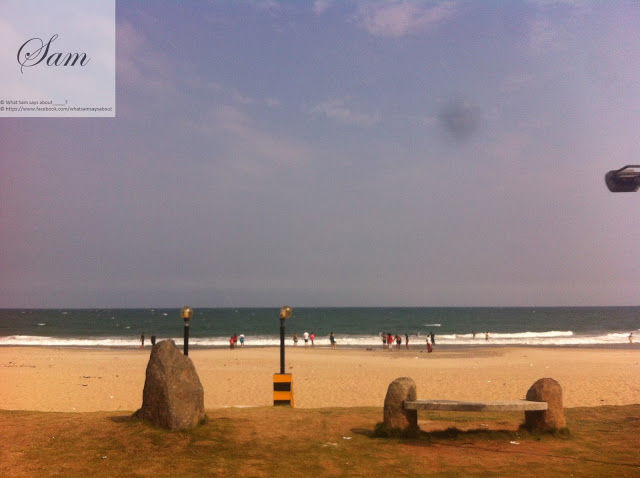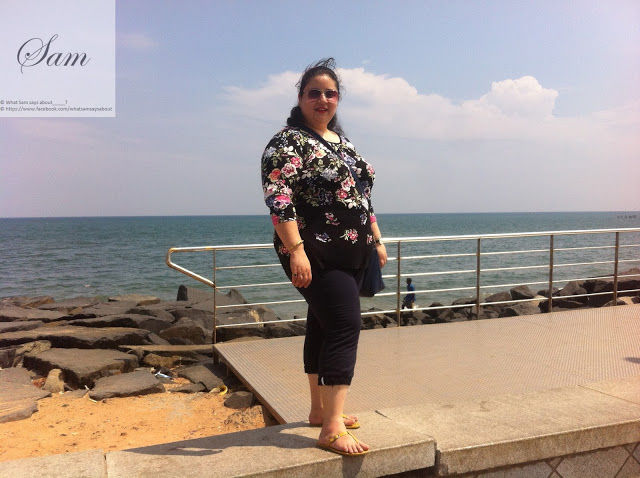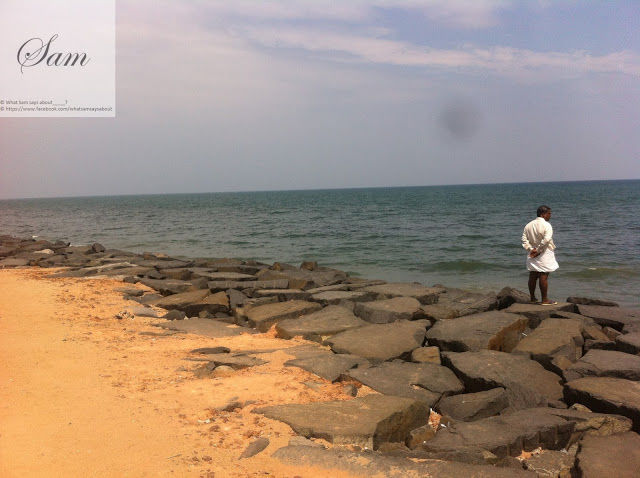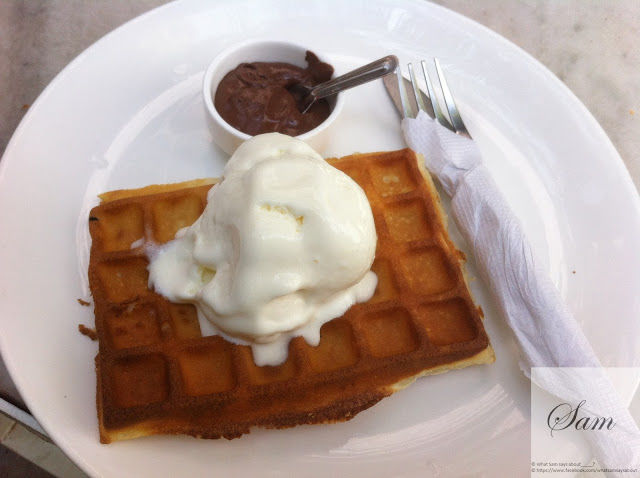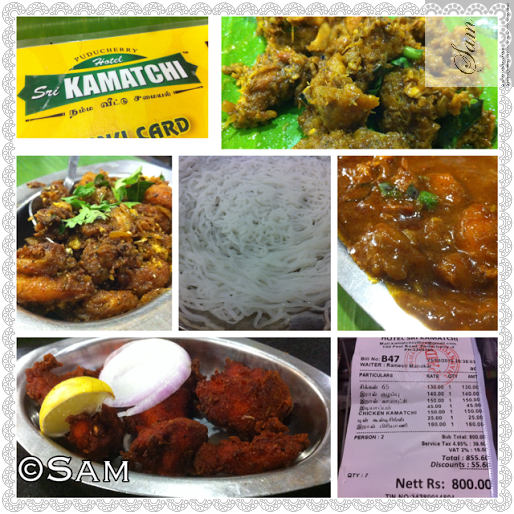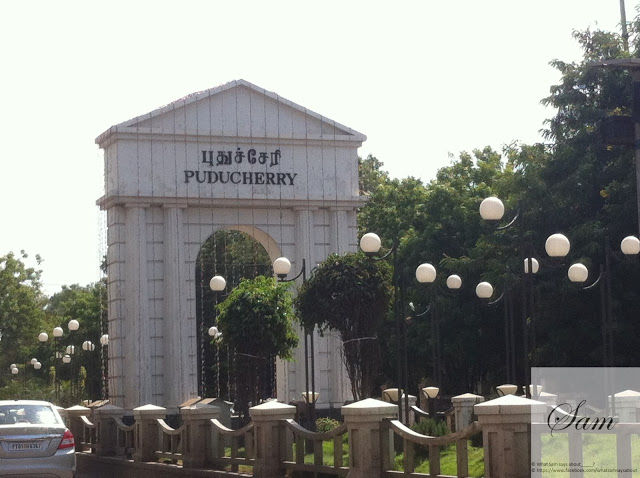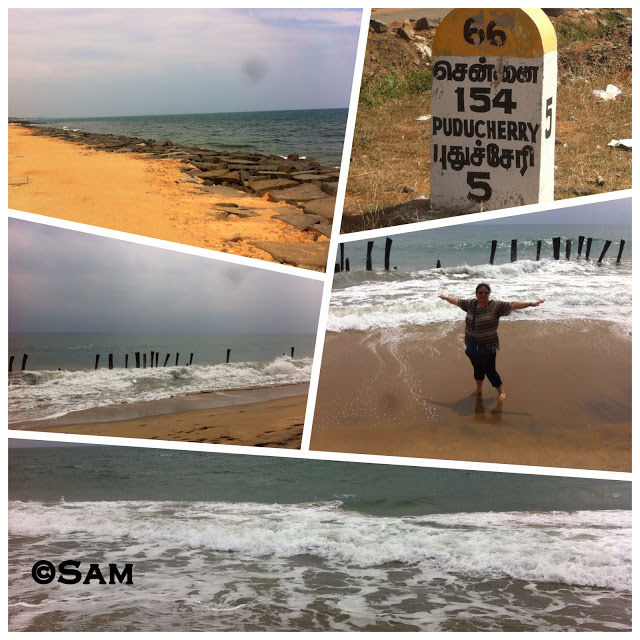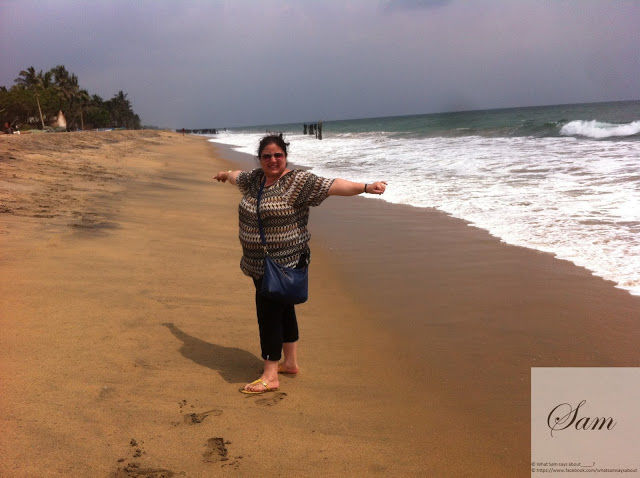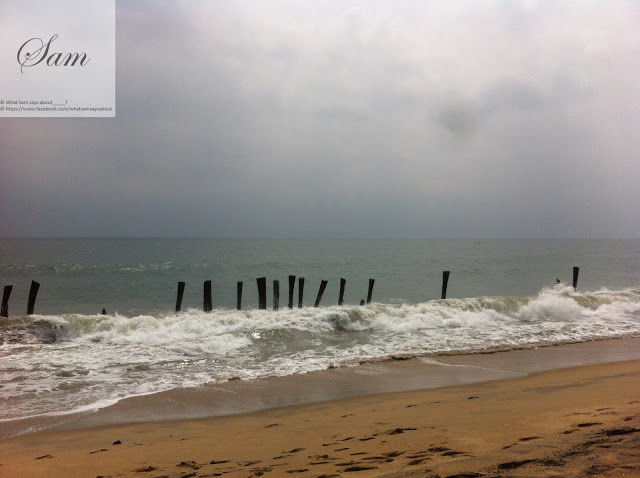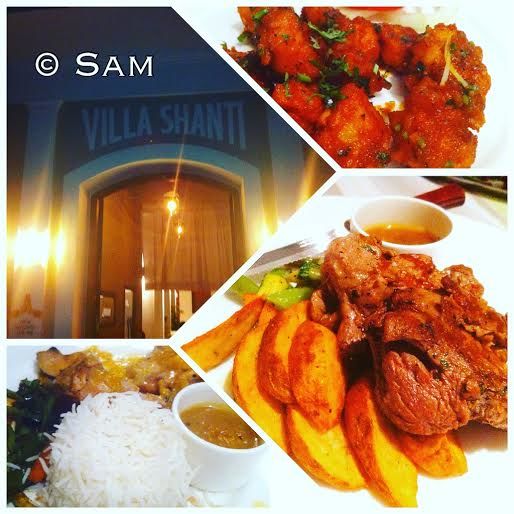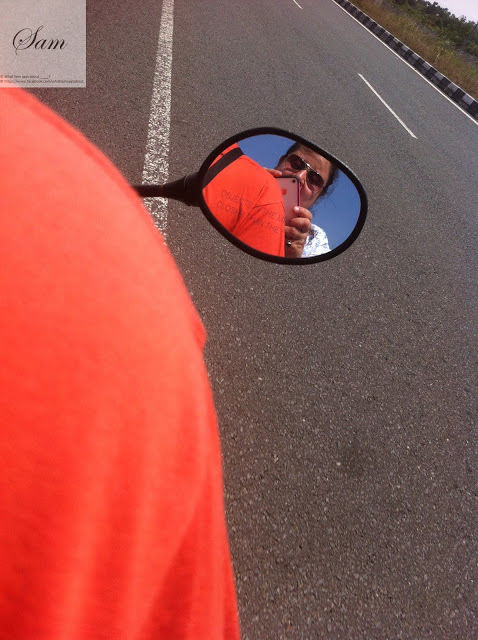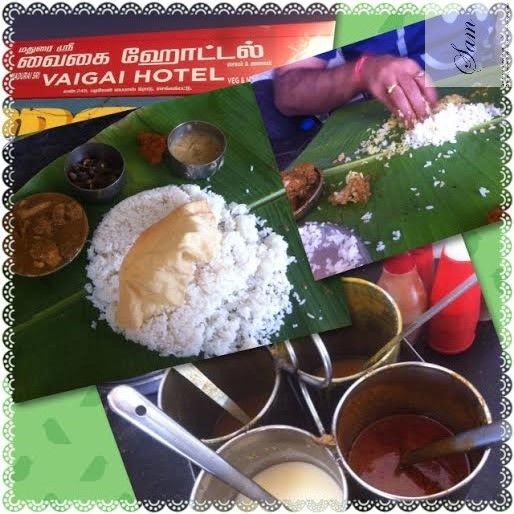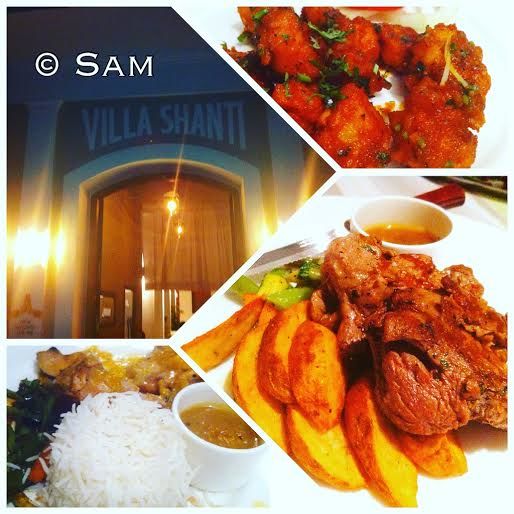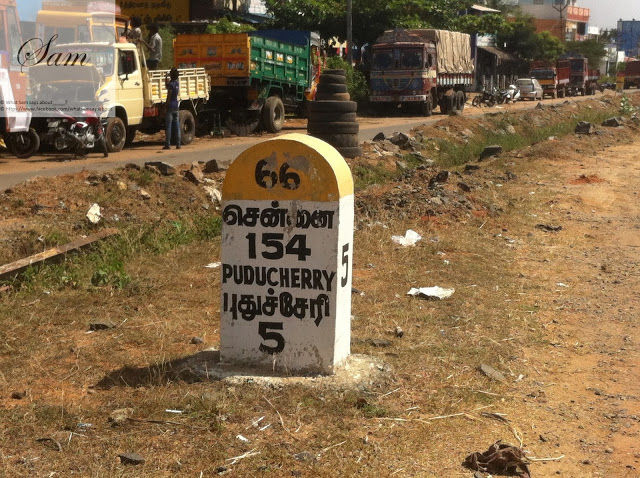 Pondicherry was on my bucket list since 2010 and every year that I planned a trip, something or the other would go wrong and I have had to cancel the trip at the last minute. There was either a cyclone that hit Chennai and surrounding areas or the resort I had booked got shut for renovation, so Pondicherry only deprived me of a visit each time I planned. 2015 is one year which will go down in my travel history as a year which let me travel to places which were on my bucket list for ages. Goa and London for one and Pondicherry as well were the places that I was finally able to visit despite the fact that my previous trips hadn't materialised.
Let me begin by telling you one fact about Pondicherry - PONDICHERRY IS NOT GOA. If you are looking at a hip and happening destination with a superb night life then Pondicherry my friend is not the place for you. Pondicherry is all about a laid back holiday where you can sit by the beach, read a book or hire a skooter and go around if at all one feels like. It is also about cafe hunting as the place is full of eateries big and small, casual and fine dine serving some mind-blowing food. The beaches across Pondicherry are still sort of non commercialised with little or no Beach shacks present, so if you plan to go to a beach, you may have to go around for food and water and I would say only the Promenade sea face would be the area that has ample options to eat out.
The long weekend of Oct 2015 I had initially planned a foodathon trip to Kolkata which I cancelled since my friends told me that Durga Pooja time may not be the right time to visit since the cit y is chaotic and full of traffic problems and other problems in general. So after looking at other options like Gokarna and Goa, somehow Pondicherry came up and even though I got an expensive deal on the travel tickets to Chennai, we just closed our eyes and went ahead with the hotel and air travel bookings.
Chennai is the closest airport to Pondicherry at a distance of 173 Kms. We had been contemplating taking a self driven car from Zoom cars or Cars on rent however that did not work out. The Zoom cars office is located very far from the airport and they were not willing to get the car at the airport for us, so it did not make sense to waste time. Also we tried calling the cars on rent office at the Chennai airport and for some funny reason the person who answered the phone was not disclosing the location of their outlet at the airport stating that they are not allowed to disclose the location. Funny I thought. So we realized that there are Govt. Prepaid taxi's available at the airport and we went ahead and booked ourselves one for 3500 INR including the toll and driver charges.
It took us about 3 hours to reach Puducherry and we did stop for Lunch at a highway hotel where we enjoyed a hand eaten South Indian Meal on a banana leaf. This meal experience was indeed priceless. We checked into our hotel Sunway manor and in the evening went to the white town area also known as the Promenade for Dinner. Even though auto rickshaws are available throughout the city, they fleece you and ask for unethically high amounts for a distance of 3-4kms. So the next day we decided to hire a scooter which is available for about Rs 300-350/- per day from Chetti street near White Town area. We drove around town from cafe to cafe, beach to beach and thoroughly enjoyed our 3 night Pondicherry trip.
So here's my mini summarised travel guide to Pondicherry for you.
Trip Duration - An ideal trip to Pondicherry should be between 3-4 nights or may be another extra day if you wish to relax. You could also take a day trip to Mahabalipuram from Pondicherry if you have an extra day at hand.
When to Visit – It rains between Jul- Sep, I can only imagine how beautiful Pondicherry would be in these months, however the sea would be pretty rough , so going to the beach may not be the best idea, so October to Feb seem to be the ideal months to visit. Even though the days may be warm and you would need to go around wearing a sun tan lotion nonetheless these are the best months to visit.
How to reach – Chennai airport is the closest airport and one can take a self drive from Chennai to Pondicherry or take a taxi from the Govt Prepaid taxi stand at the airport. You could also go to the main bus stand in Chennai and take a Bus. Puducherry also has a rail head so you can even take interconnecting trains to reach here. The Zoom cars who provide self dive cars office is located very far from the airport and they are not willing to get the car at the airport. Also there is a cars on rent office at the Chennai airport who also give self drive cars. So you can take your pick.
Where to stay – You just have to stay at the Promenade / White Town area because this is where everything is located. The Promenade is the beach front and is home to the shopping centre and all the cafe's. You can also walk around the marine boulevard and the French quarters and experience the real Pondicherry. Bike rentals are also available around chetty street just 10 minutes walking from Promenade so this is the place where you have to stay. The internet will give you the option to stay at the luxury resorts like Le Pondy, Club Mahindra or Ocean spray but these wouldn't make sense because they are way too far from the city and unless you have a self driven vehicle they are not worth your effort and money.
Top places to Visit –
Promenade – The beach front where a whole lot of cafe's and the French quarters are at a walking distance.
Paradise beach – is slightly on the outskirts and there are no beach shacks or options for any meals, but the beach in itself is nice
Serenity beach – Is quite scenic and located very close to Auro beach, this beach is home to Theevu Palage a must visit sea food restaurant
Auro beach – The most stunning beach of Pondicherry. Your visit is incomplete without a visit to this beach.
Auroville – I thought it is completely over rated. I wouldn't recommend you visit unless you are staying here.
Titanic – Your shopping destination if you are looking at branded clothes at factory rates.
Top cafe's / restaurants to Visit –
Villa Shanti – You cannot miss a visit to this European restaurant. Costing for two including alcohol will be 2000+ but the food is mindblowing.
Hotel Sunway Manor Coffee Shop. – For excellent Crab
Hotel Sree Kamatchi – You cannot miss the chicken 65, Prawn Kamatchi and Prawn Biryani
Cafe Des arts – Over rated. Very homely food which is not restaurant standard.
Baker street – Over rated. Desserts are pretty average.
La Cafe – Over rated, even though the food is cheap, it lacks substance. Only advantage being that it is a 24 hour open cafe.
Arun Ice creams – If you get your hands on this, you will love any flavour you try.
La maison rose – Over rated. Very small portions and expensive food not worth the price.
Carte Blance – Over rated. Limited fixed menu.
This post was originally published on 'What Sam says about_____?'.
Frequent searches leading to this page:-
pondicherry group tour cost, pondicherry road trip package, pondicherry 5 days solo package, pondicherry tour packages from hyderabad, book pondicherry cycle tour package, best time to visit pondicherry, pondicherry 2 days city tour packages, pondicherry 3 day family tour package, pondicherry solo travel guide, pondicherry beach travel trips, pondicherry tour from kolkata, pondicherry tourism guest room, pondicherry museum