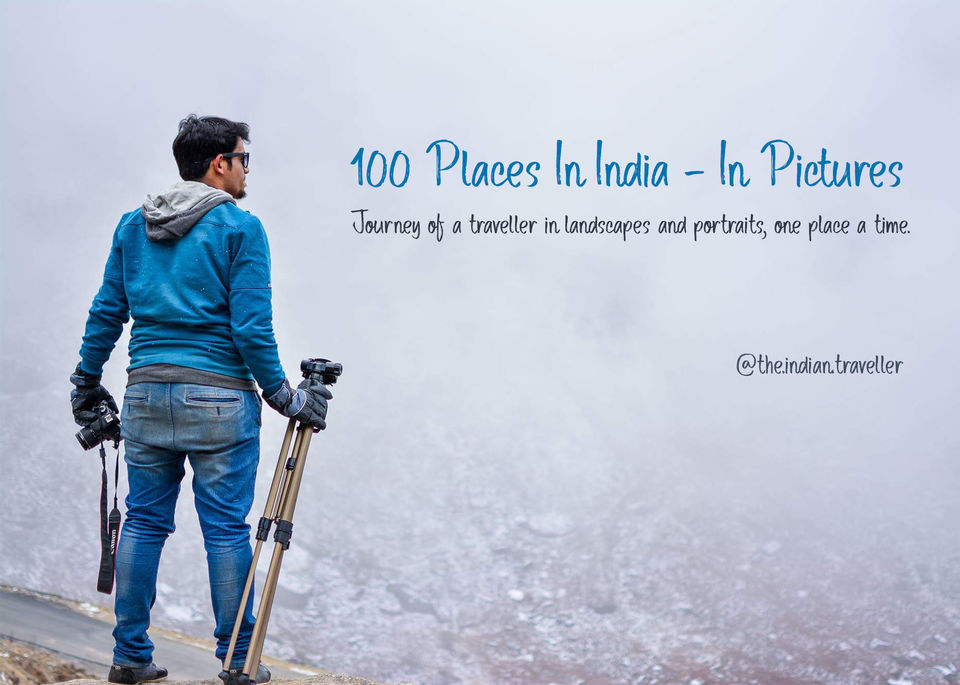 What is Travel? For some, it's food for their soul, for others it is an escape from reality. Every time I get into my travel-pants and head out to explore a new place, I realize that I leave something behind. During my first solo trip, I lost fear, fear of the unknown, fear of being alone! And, over the many trips that have been a part of my life now, I've have lost quite a few things. I lost hesitation, luxury, awkwardness, restraint, self-consciousness and also, one prized camera. But what I found was much more prized and valued than the materialistic things that I misplaced and lost. I found myself, I found peace, I found my individuality, I found my calling and most of all, I found my purpose to live – Travel and explore!
It all started when I discovered my passion for photography. And once I started pursuing my passion, it pushed me into traveling. During my initial days, I remember leaving my room thousands of times with or without any company, just to click and perfect my skills at photography. Slowly, it started coming to me and I started enjoying this. It gave me a high that I had never experienced before. I loved the reality of everyday life, the liveliness of the moments and the beauty in the stories of places and its people.
I have been to around 110 cities/towns in India covering around 19 states. I remember how excited I was when I was in Kaza, Spiti Valley last summers and it was my 100th place in India. Its been 4 years since I have started loving being on the road. And I believe the best part of it is that I have done all this as my passion. I started traveling while I was working for an automobile company as a Sales Manager and continued while pursuing my MBA in Ahmedabad. I am currently working with Google India in Hyderabad and I still try to squeeze out weekends and extended weekends to travel to new and old places and capture them on my camera.
4 Years, 19 States, 100+ Cities/Towns, 10000+ Pictures and a truck loads of memories! This is my journey of traveling in India, in pictures. This is the part 1 of 2 of the series. (50/100 Pictures)