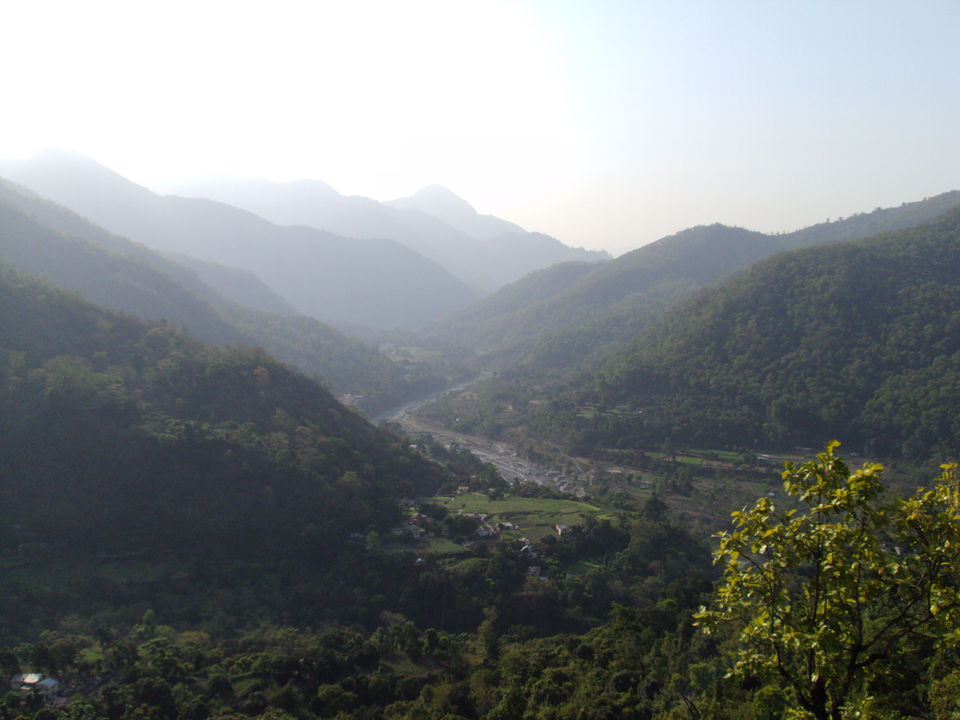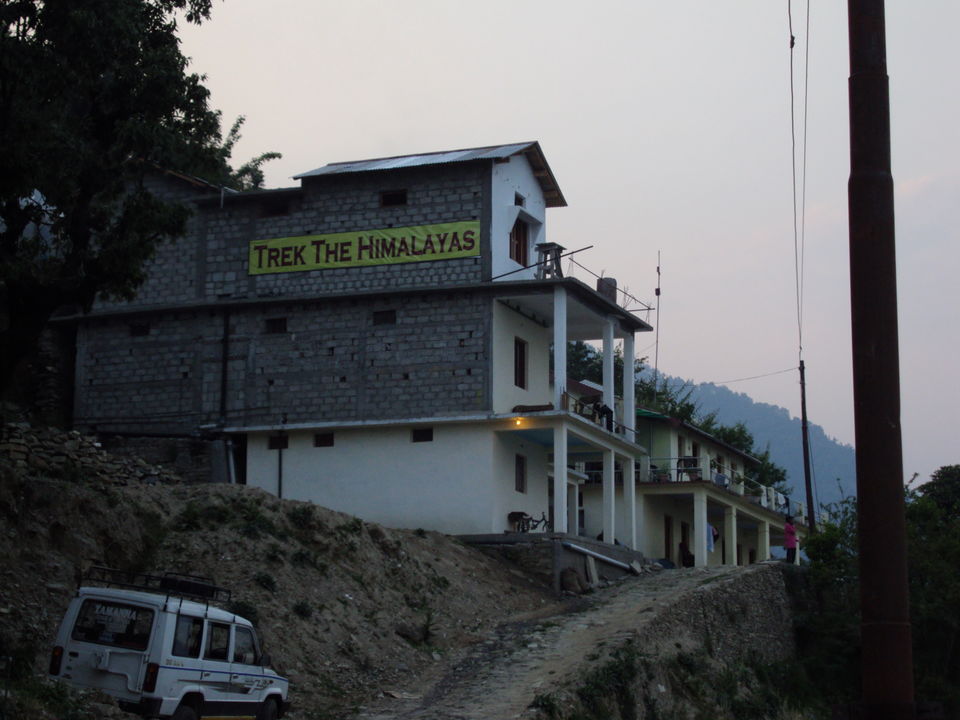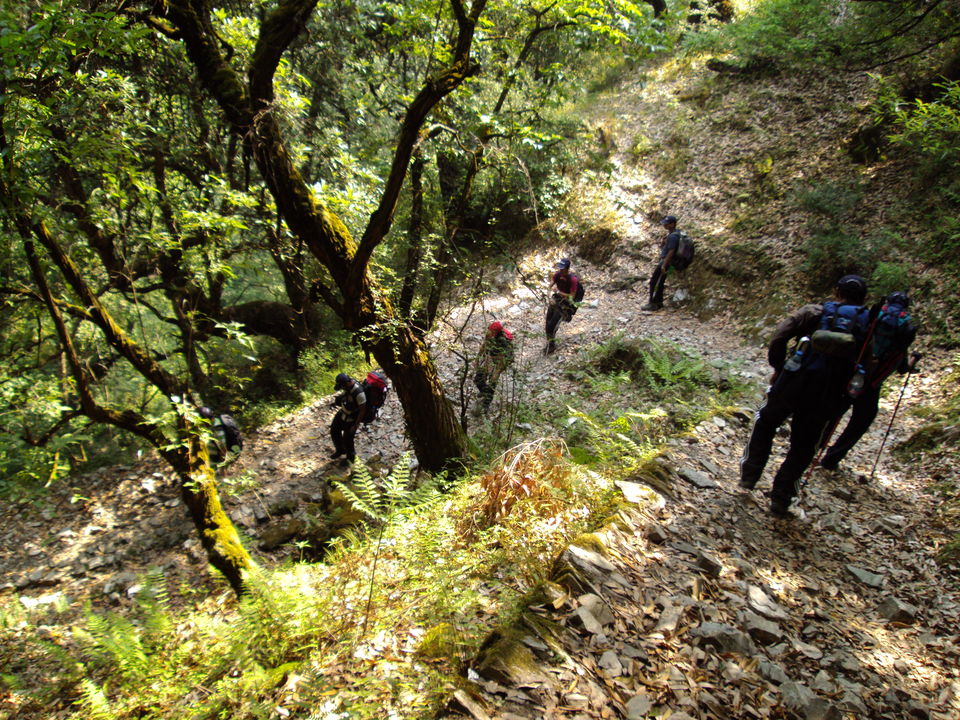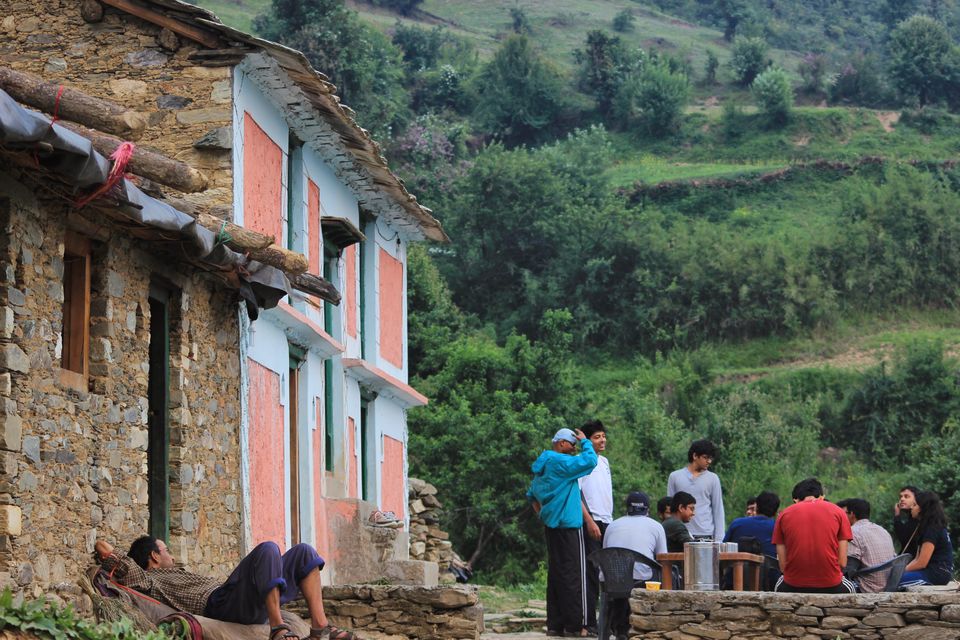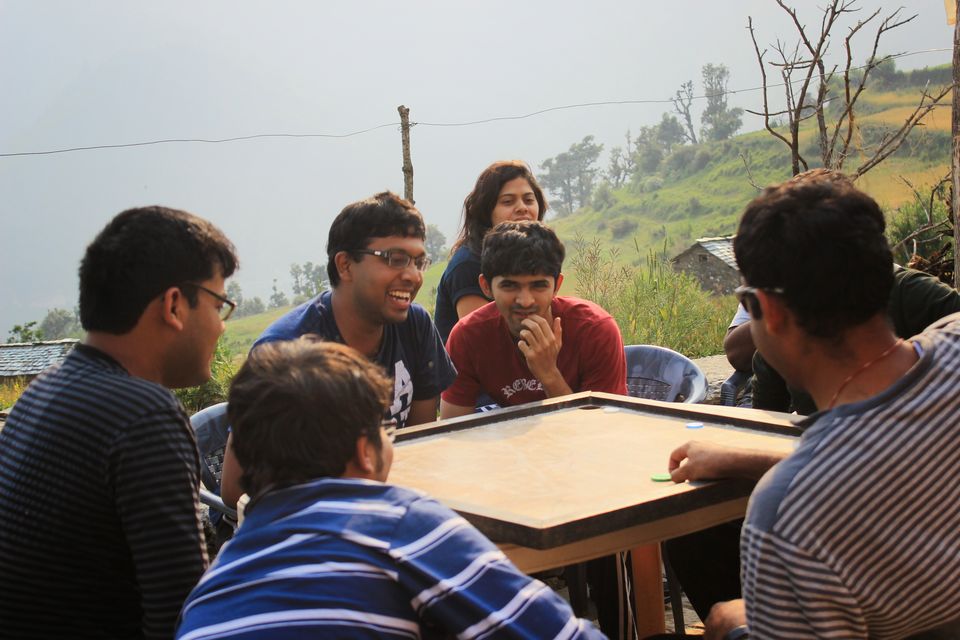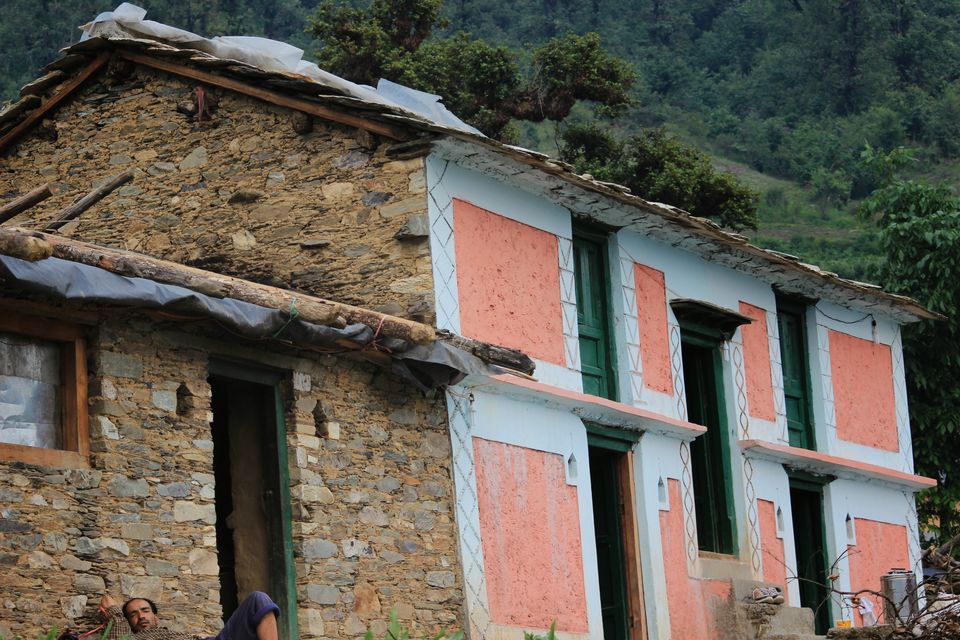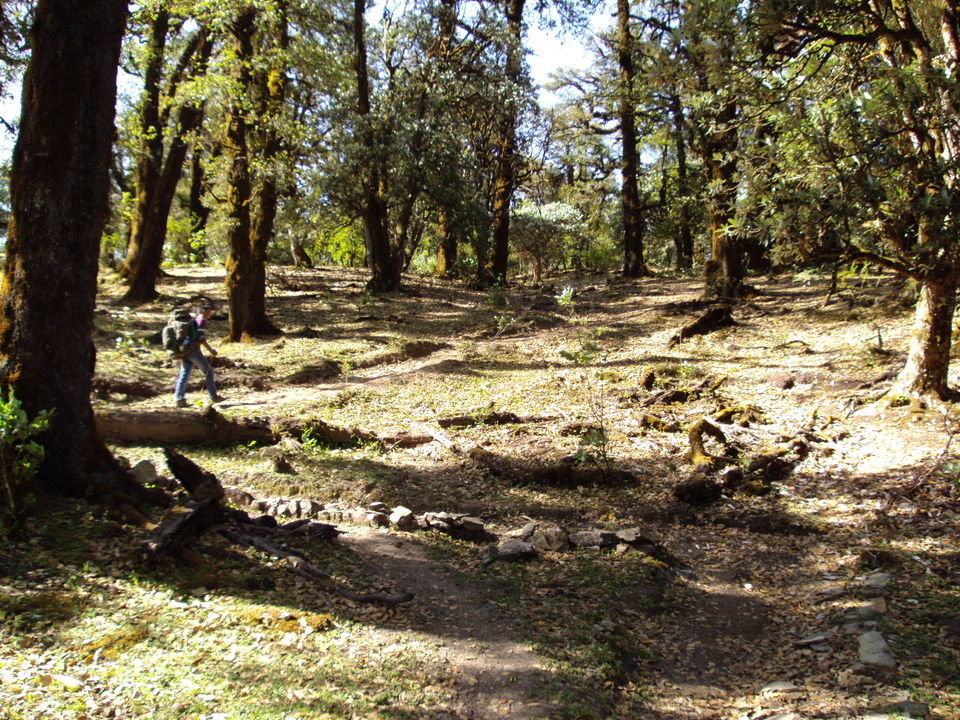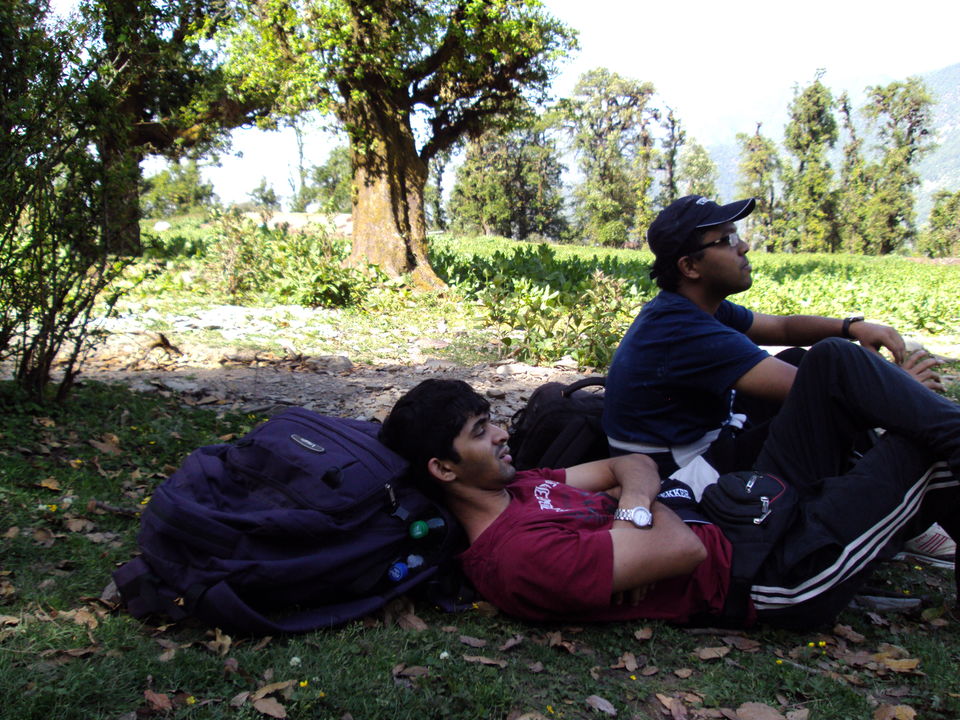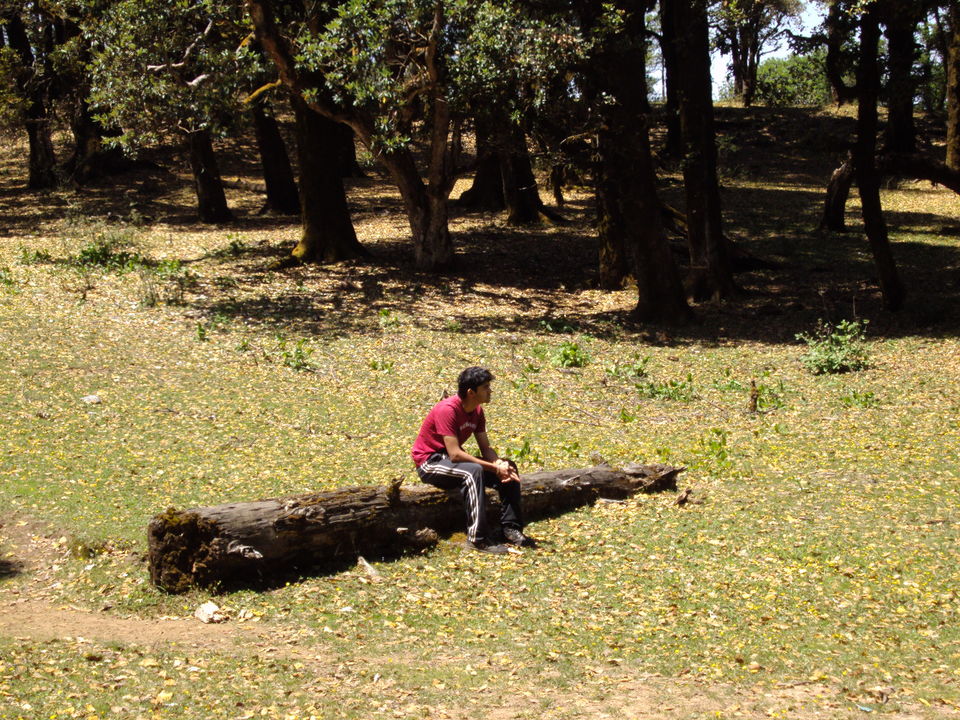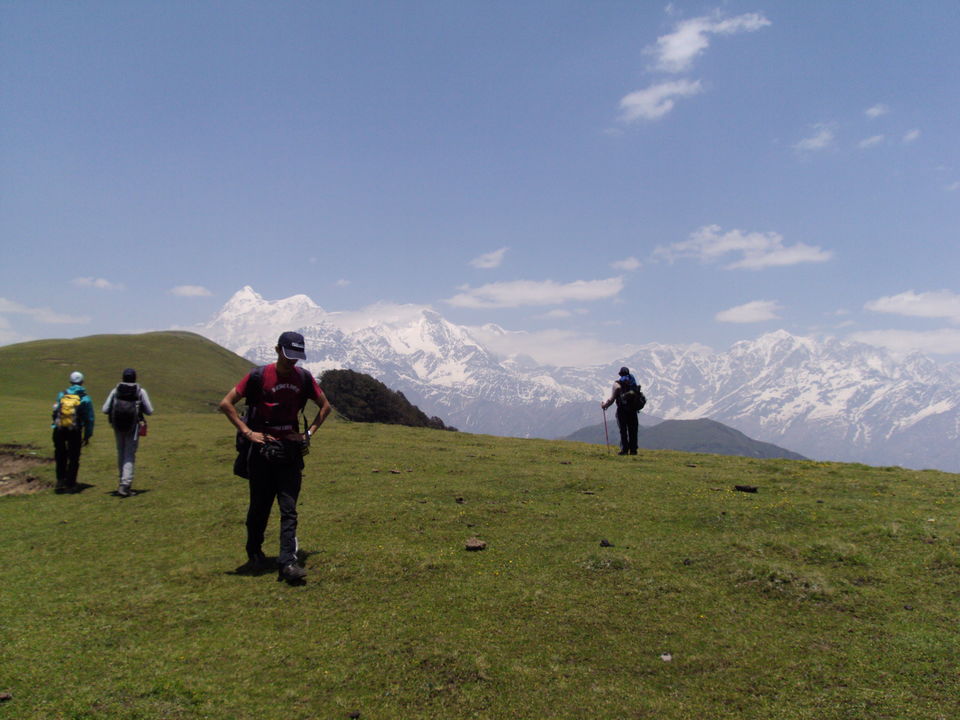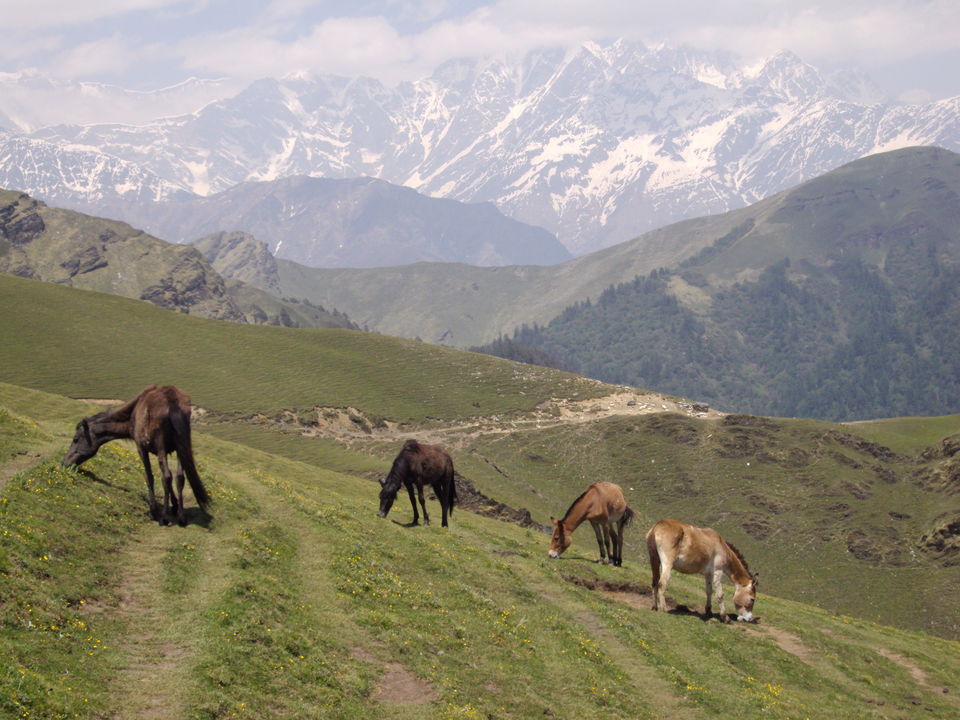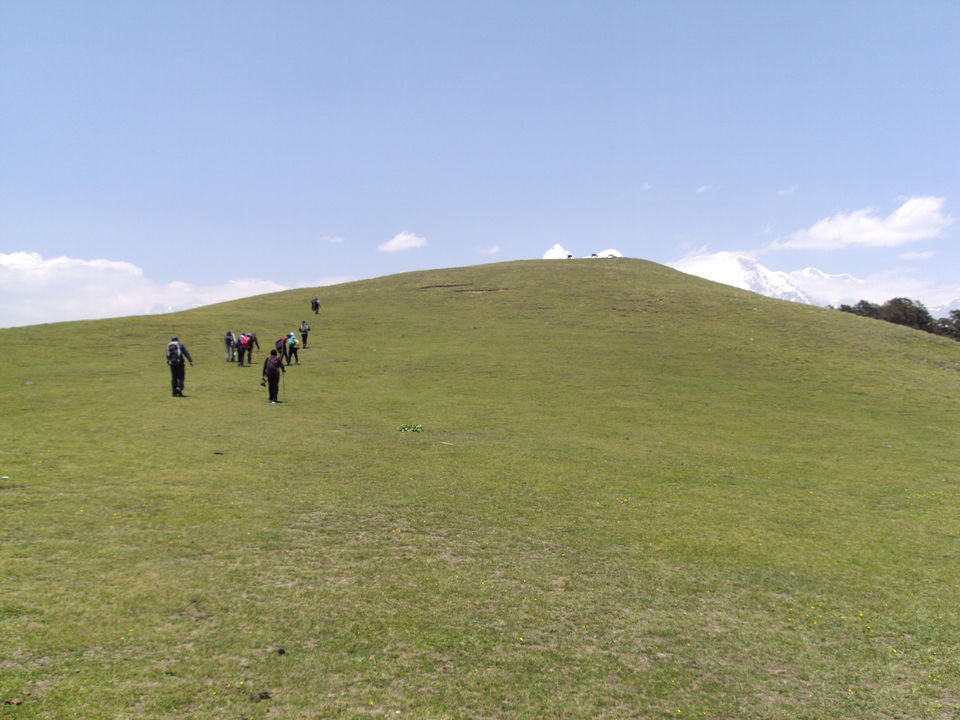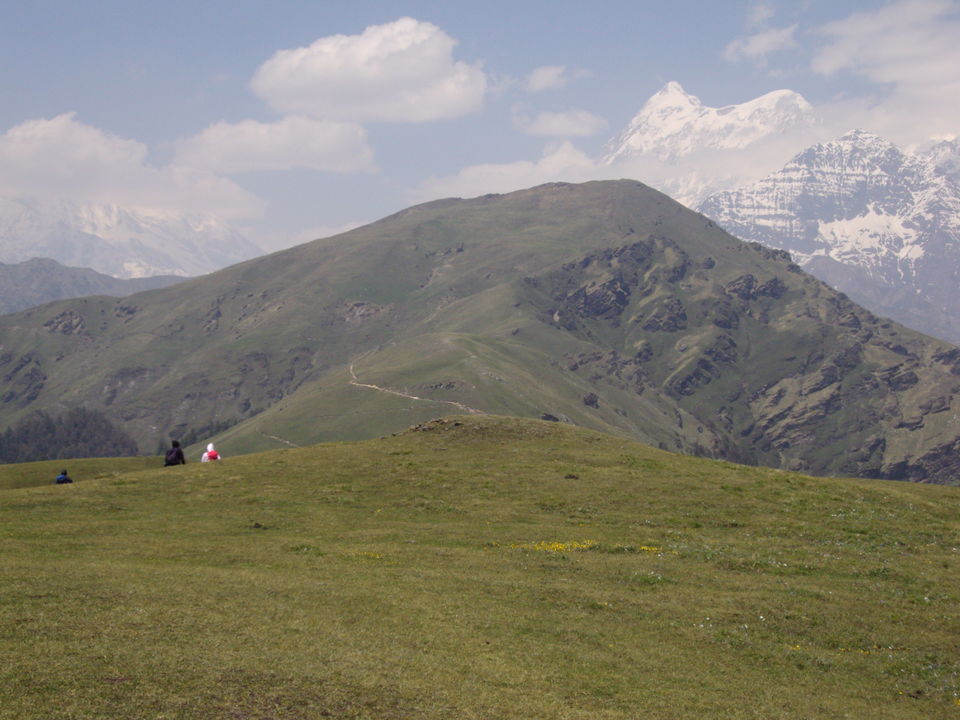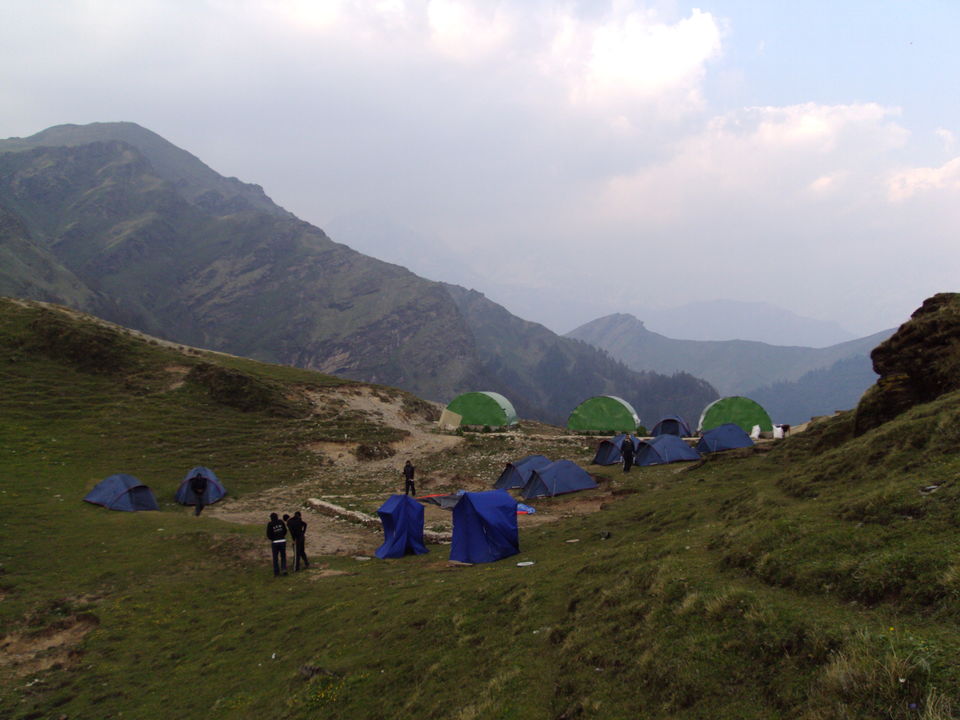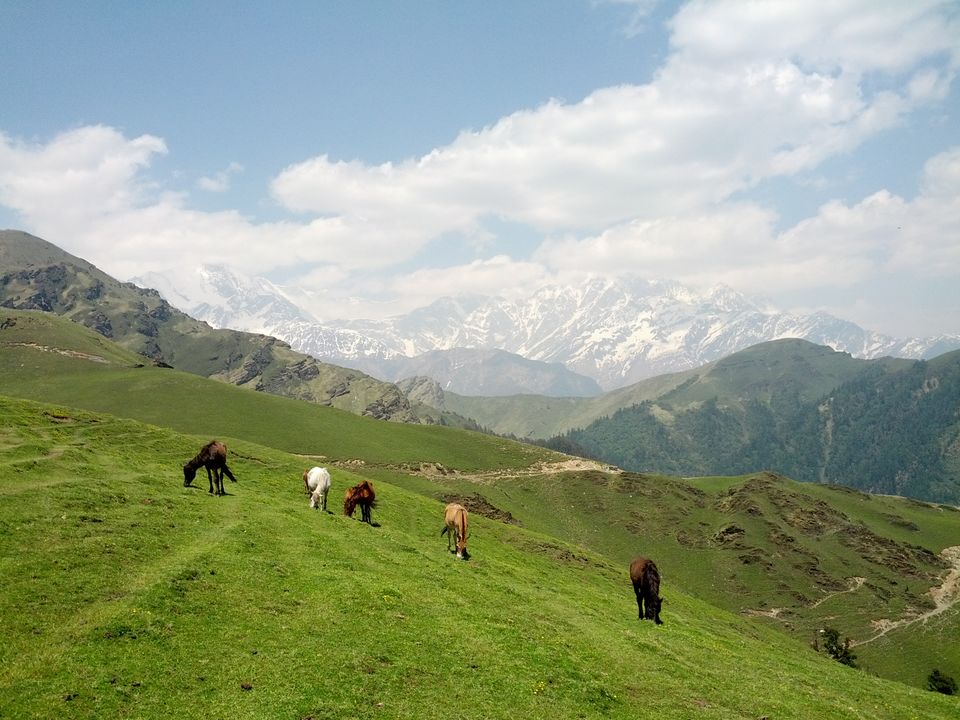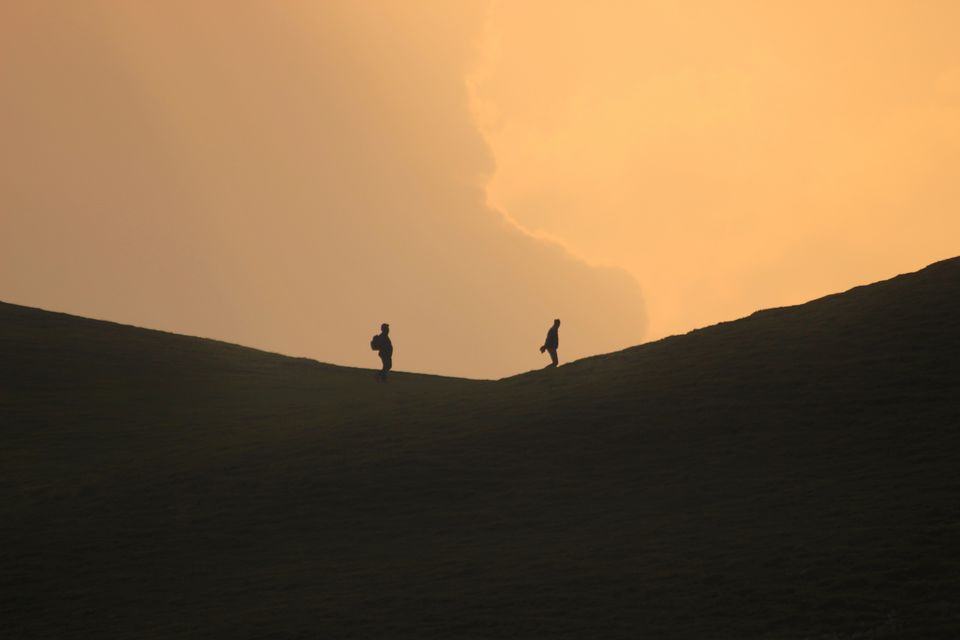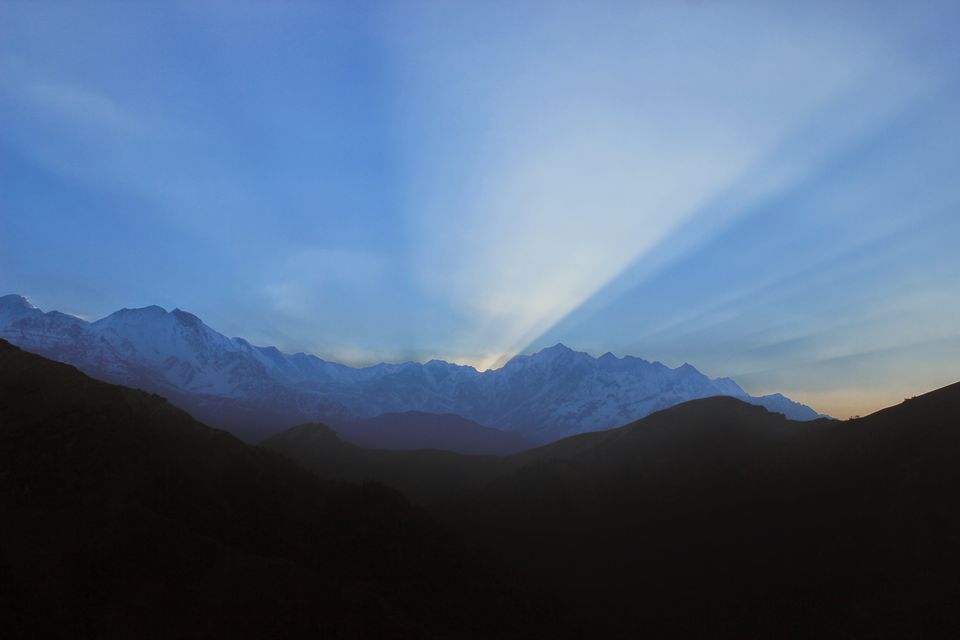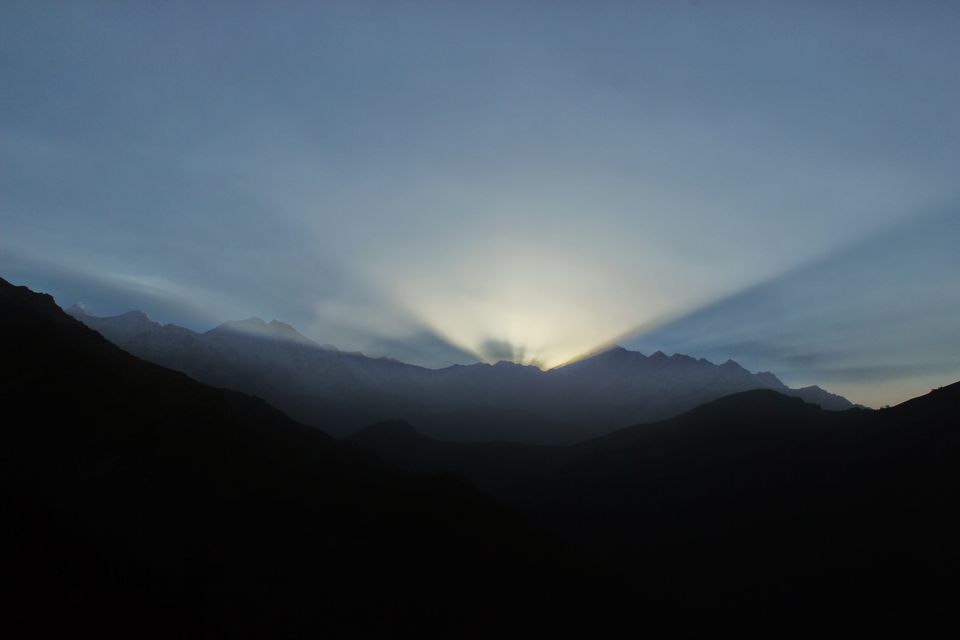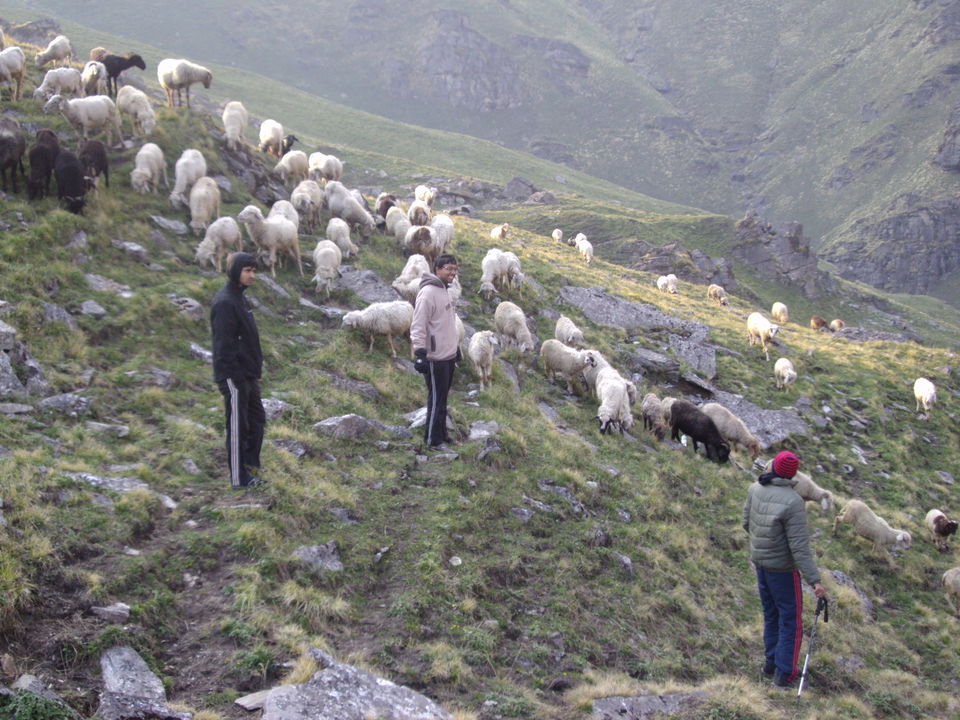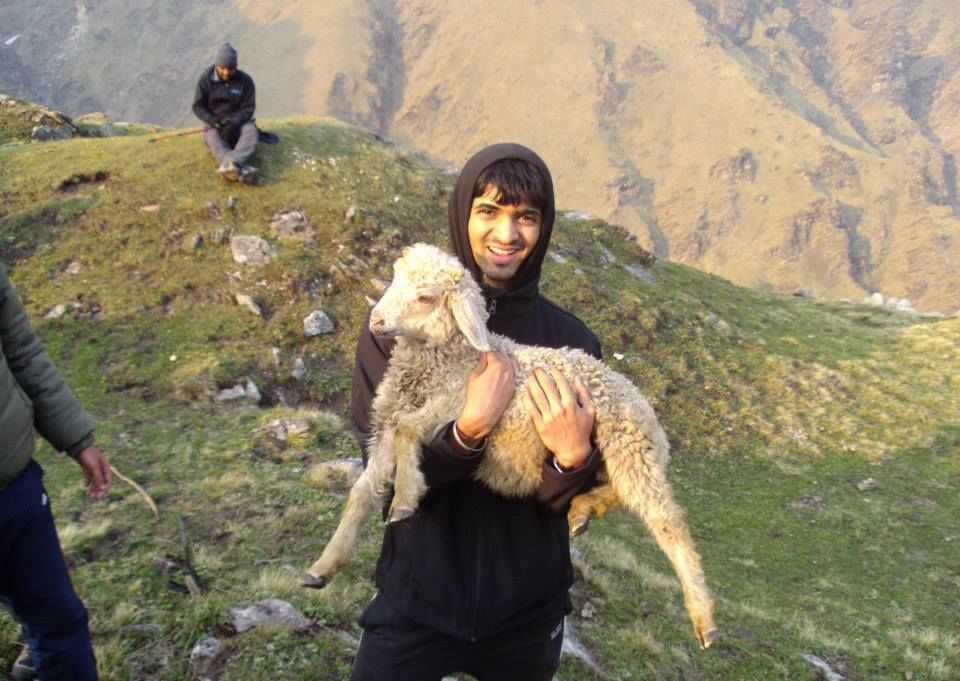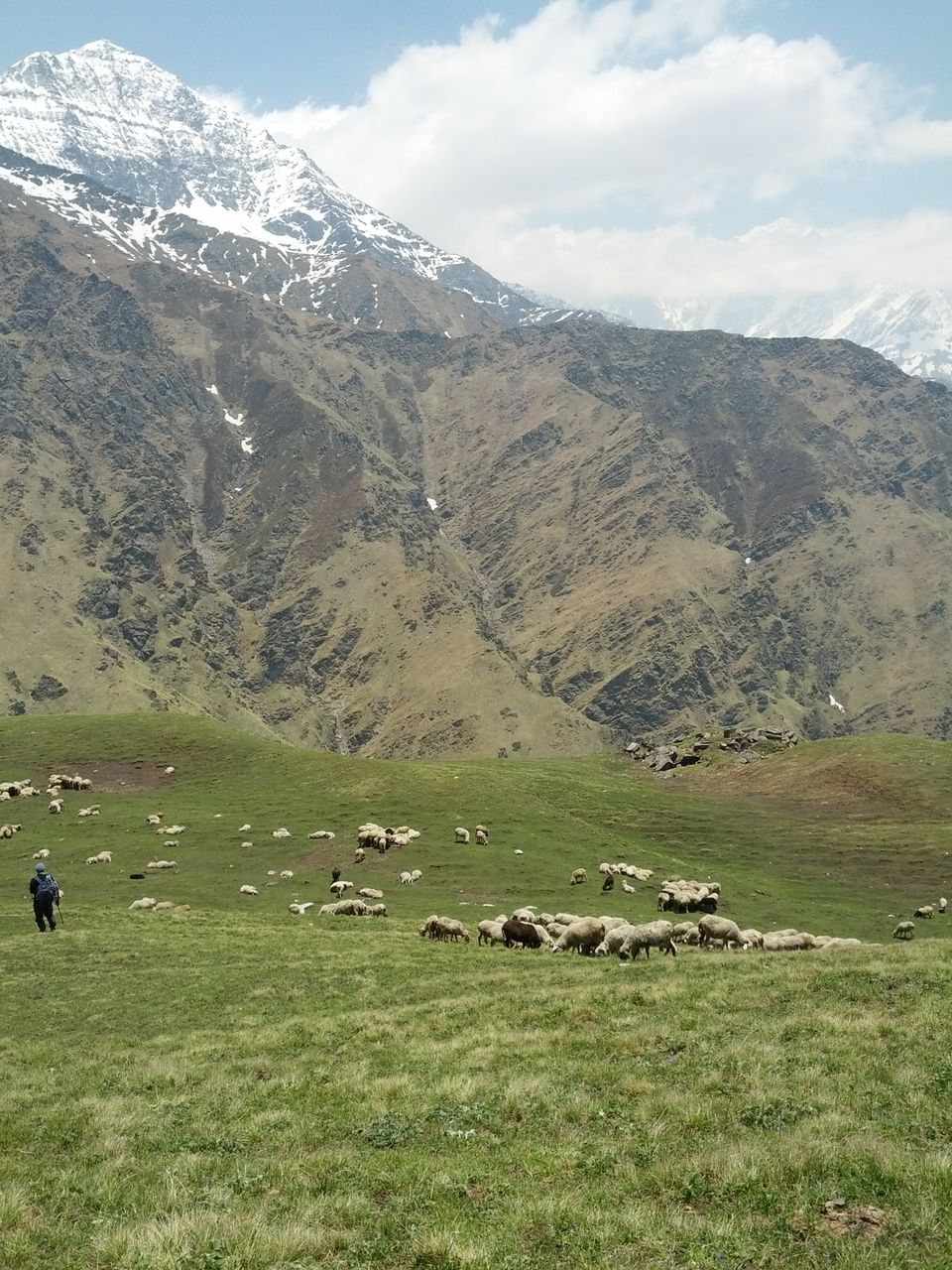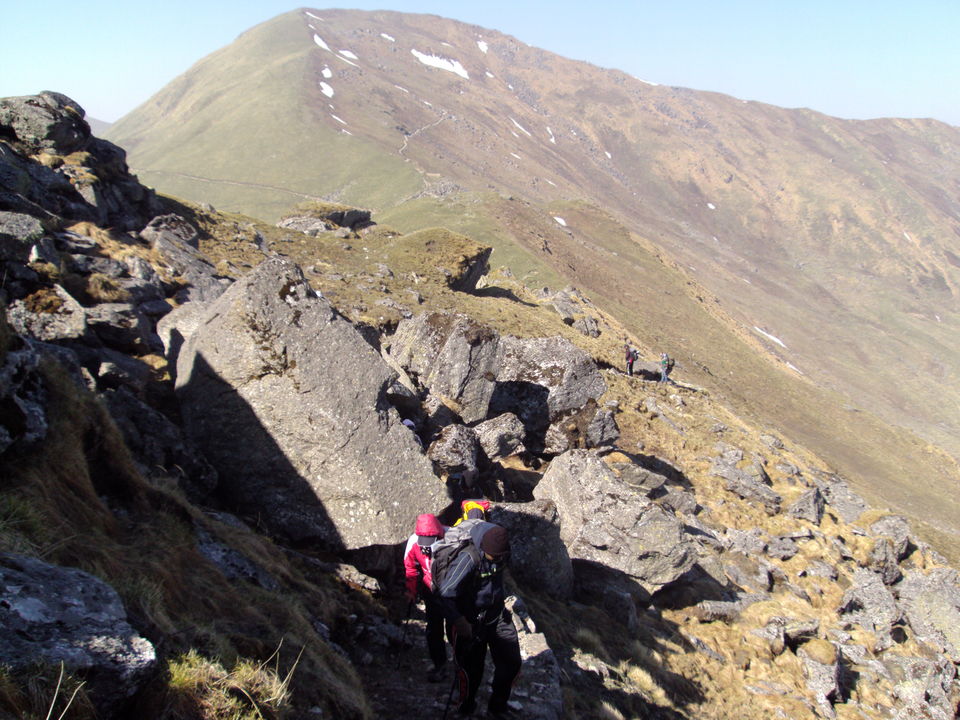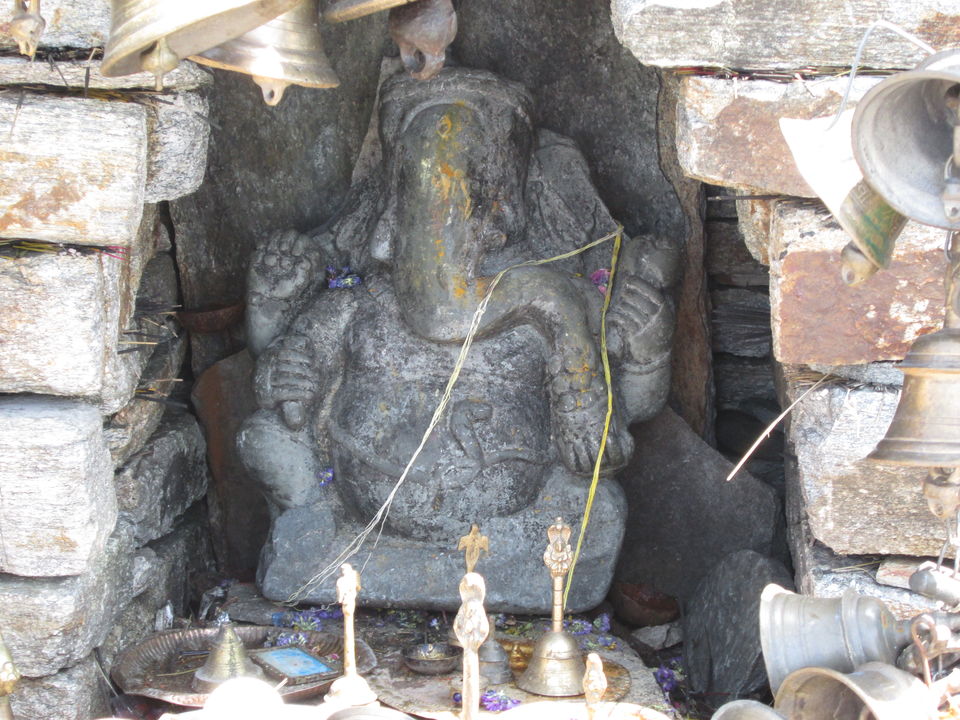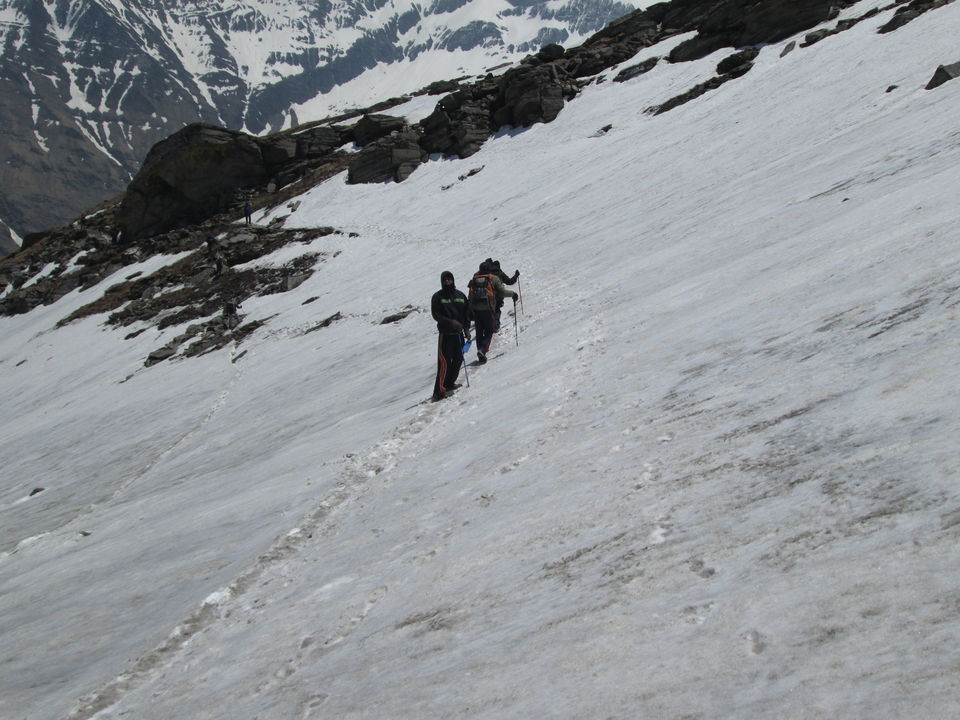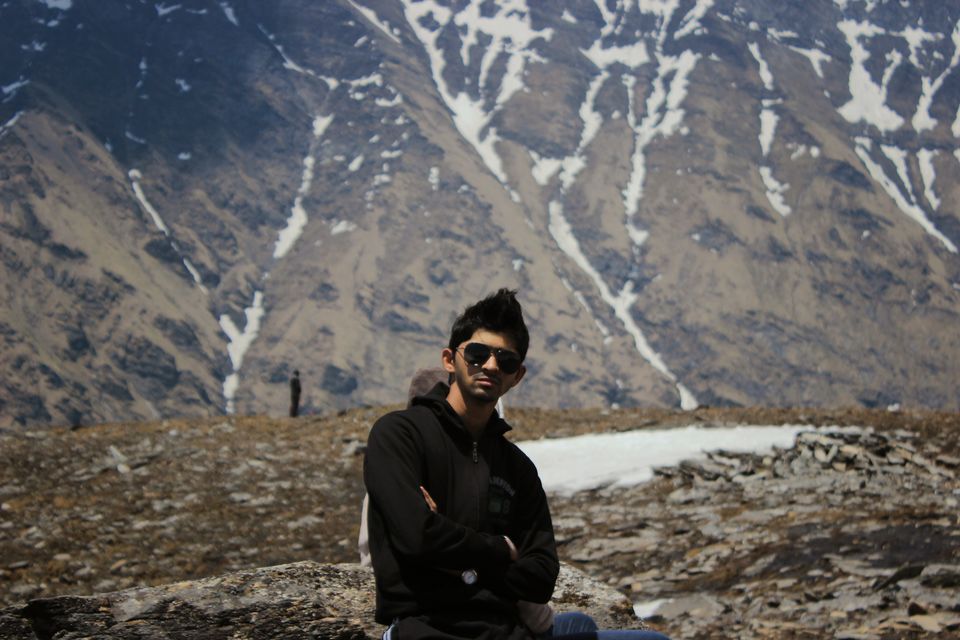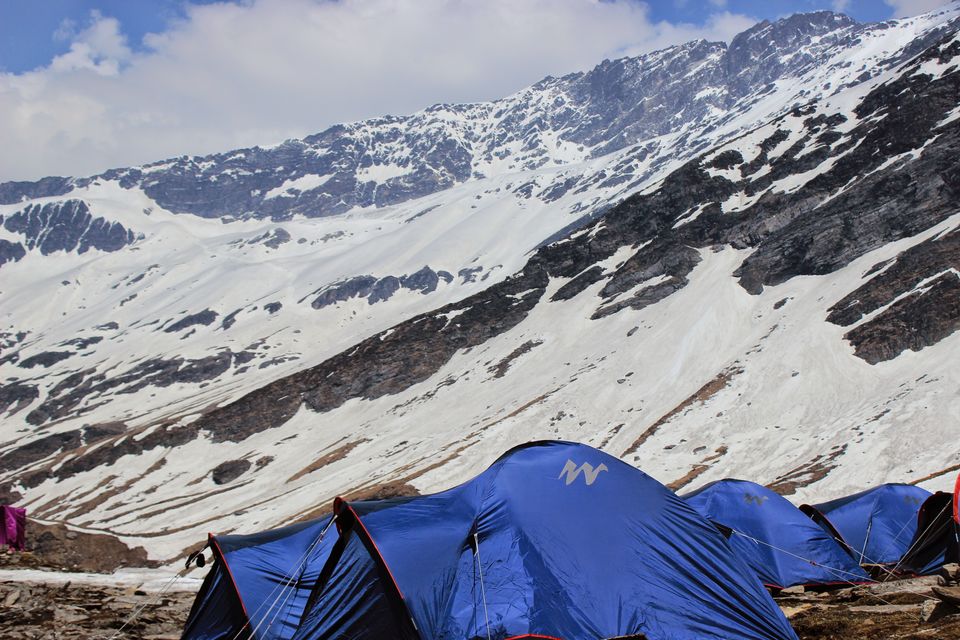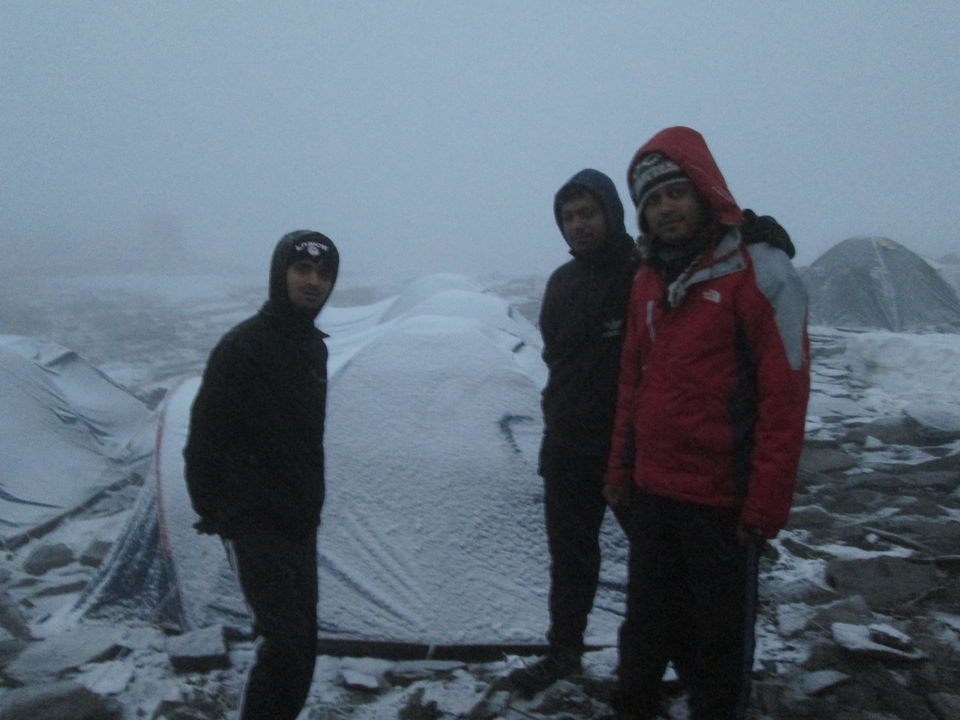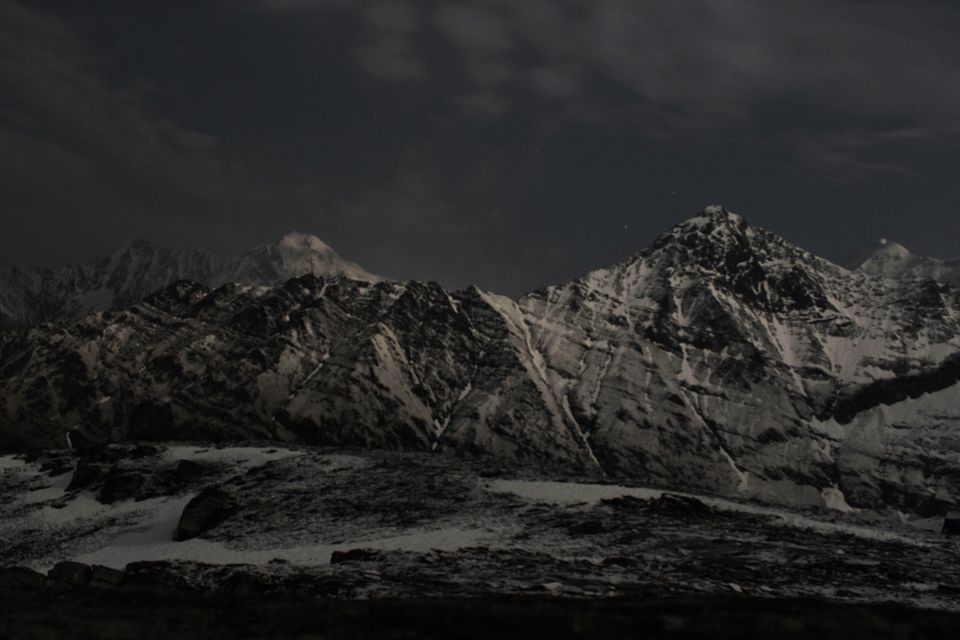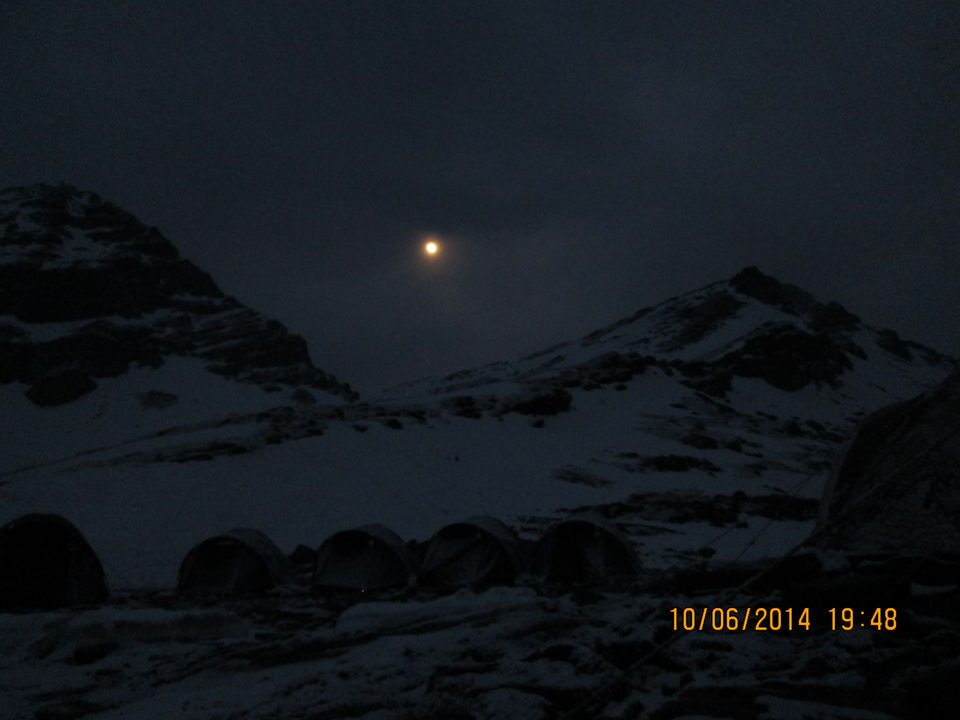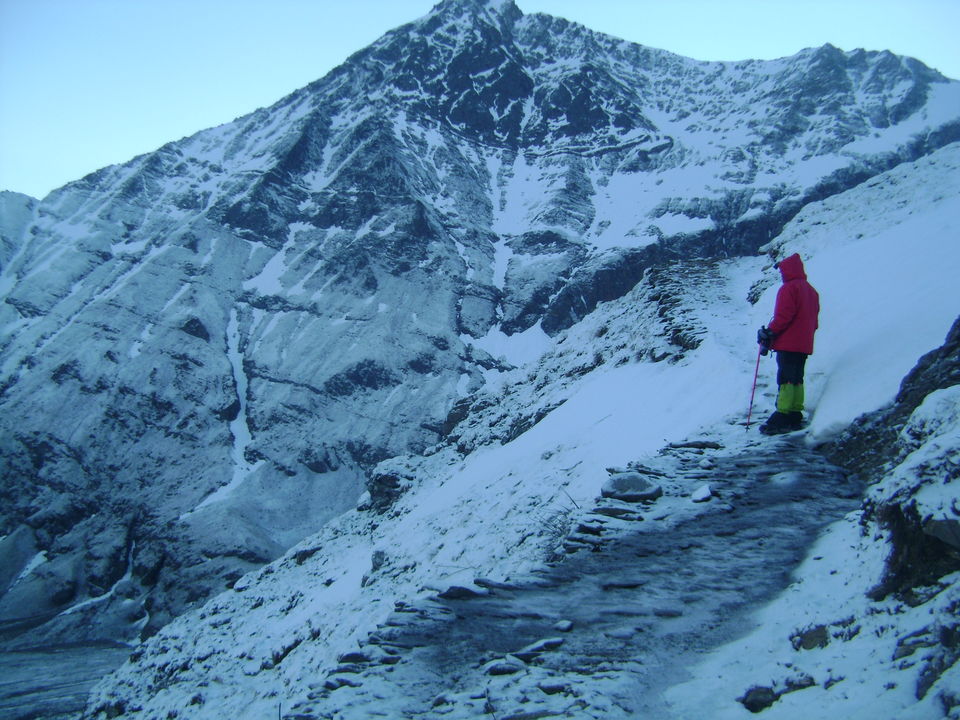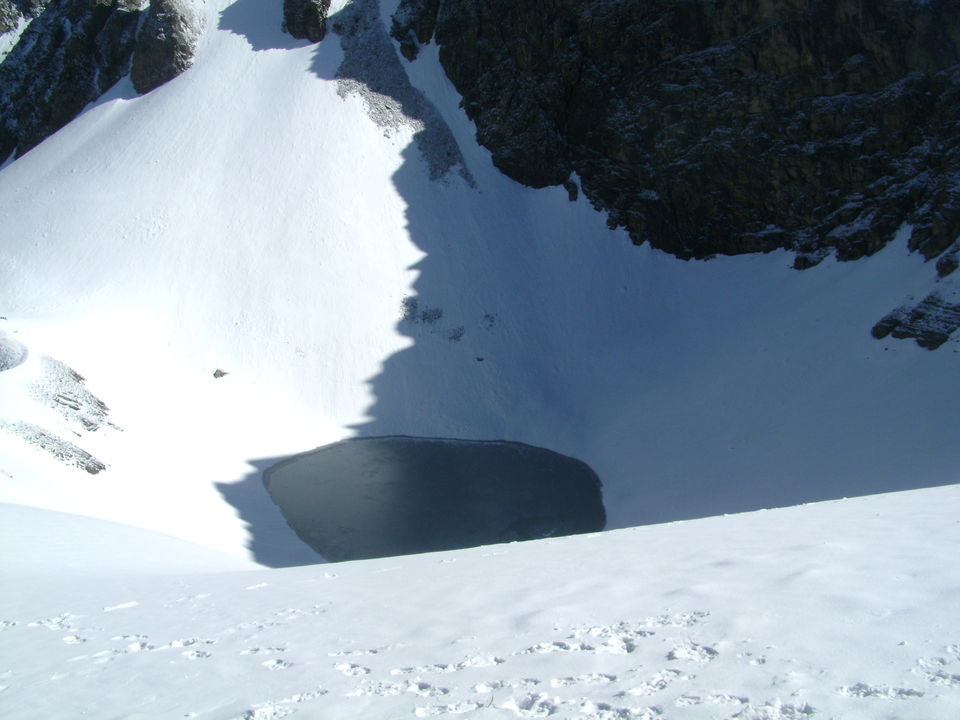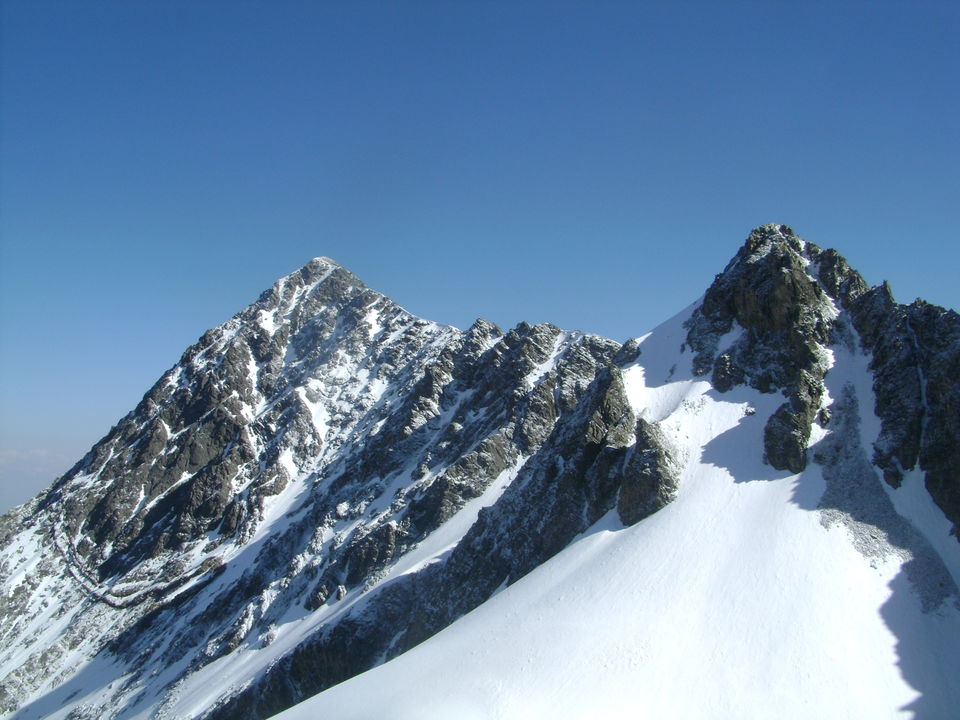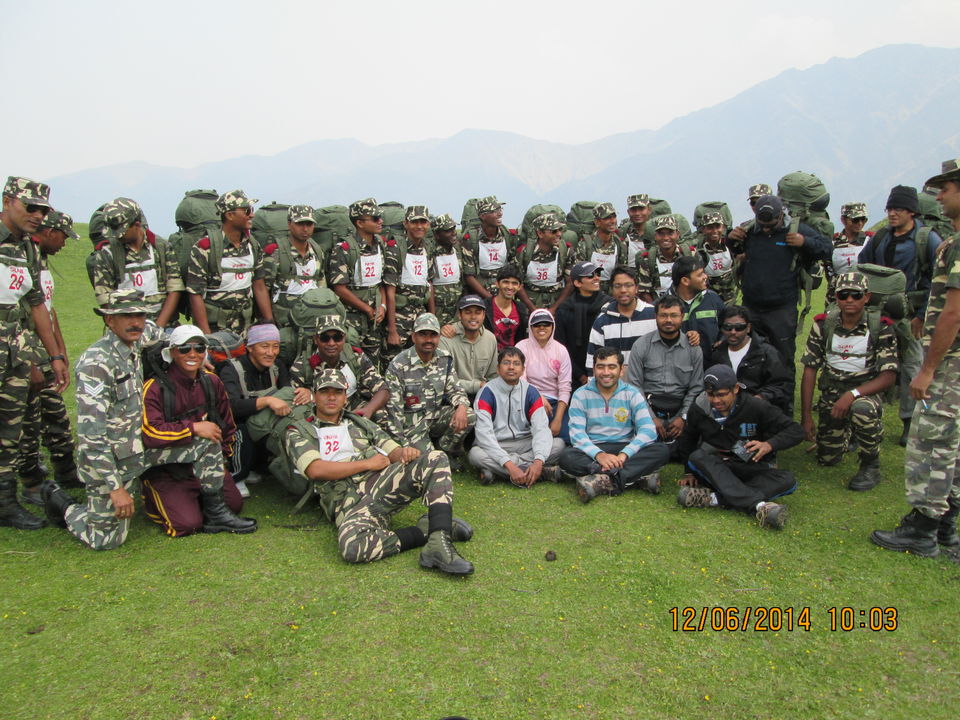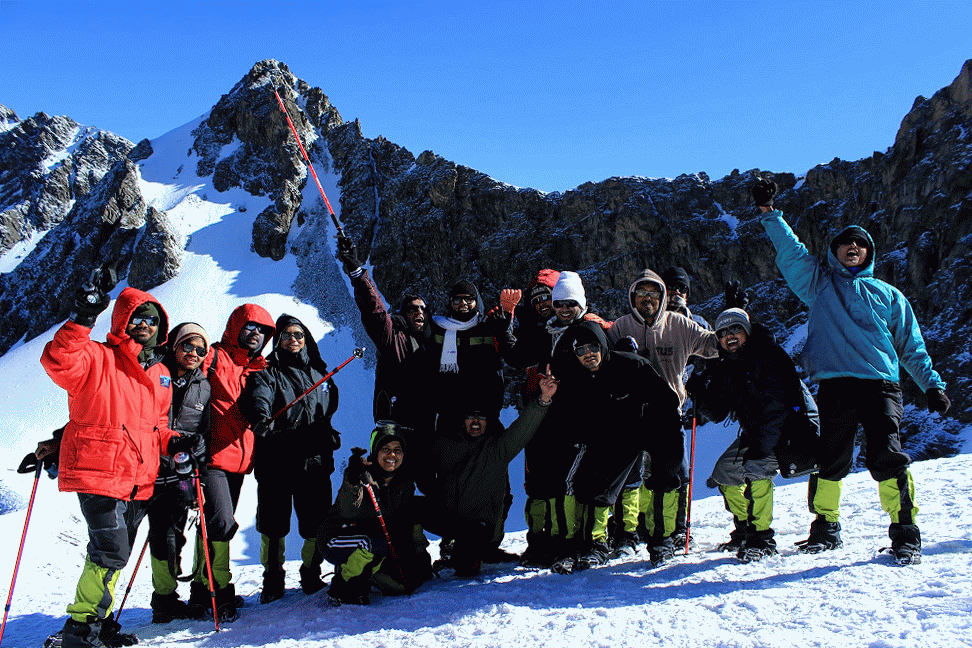 The summers these days are not like what they once were. The summers that made us sweat profoundly due to our continuous play in the sun, may it be cricket, football, dodge ball, or even chor-police around the whole town, are now replaced by summers which don't make you sweat, since the workplace and our homes have an invention we consider nothing less than a boon to humans from the human-intelligence. "The air-conditioner". We seem to forget all our problems for a good 20 minutes when we enter the air-conditioned zone from some place outside it. Summers are not what they once were. Sitting in my comfortable chair, facing a laptop connected to a corporate broadband with blazing speeds, with a coffee mug in my hand and an air-vent just above my cubicle, I don't feel the heat now. But I don't feel anything else too. I'm fixing a feature in a software but my mind keeps drifting back to my childhood. A tape starts playing which takes me from my childhood to right up to this very moment. Leaving my code aside I start wondering as I sip my coffee, about how life has changed in last 22 years. I want to refresh myself so I open up a new tab and start looking for things I can do to get that much-required break. And an innocuous voice at the back of my head whispers to me "Its time to go HOME you over-civilized soul". The tab gets a definite URL to fetch data from and I land up on www.trekthehimalayas.com. It's that time of the year again. I need to go there once more to re-energize myself and to be able to tolerate the bullshit of city life once more. But which trail this time?
Roopkund was an unfinished business for me. I had planned to go there last year in June-13 but it had got changed to another location in Himachal due to the Kedarnath flash floods. The next time after that when I could get leaves and I went was in December-13. Roopkund was impossible that time of the year and I had to be contented with Kuari Pass. But early June this year was perfect time to put a tick against this very famous must-do trail. I decided to register for it, but asked two of my friends if they would join(but yes travelling alone has its benefits too, many actually) and they agreed. Seats registered, train tickets booked well in advance, leaves approved, and I my mind was already on those magical slopes. Finally the day arrived and on June 5 we set out for Uttarakhand.
A full 12 hrs in Delhi but all that we visited was India Gate and Connaught place. It was that hot.
The weather finally gave some relief after we reached kathgodam at 5am. Kathgodam Railway Station, the cleanest station I have ever seen in whole of India. Kathgodam is small town in the Gangatic plain at a elevation of about 1817feet (That's similar to that of Pune. Yes that's low) but surrounded from three sides by the shivalik hills. Our pickup cars were waiting for us outside the station and we set off for a long tiresome journey to Lohajung (7700 feet) which went on for around 11hours. As we sat in the Jeep I could remember the famous dialogue from "The Shawshank Redemption" which I modified to suit my situation. " I find I'm so excited, I can barely sit still or hold a thought in my head. I think it's the excitement only a free man can feel, a free man at the start of a long journey whose conclusion is uncertain. I hope I can make it above those mountains .I hope to make new friends and shake hands. I hope the meadows are as green as they have been in my dreams. I hope. "
A very beautiful thing about the roads in Himalayas is that the setting will be that you will have a mountain face on one side and a deep valley with some river flowing on its floor. You will NEVER see such blue waters anywhere in any other river outside the Himalayas. 11 hours of ghat ride finally came to an end at around 5:30pm and we reached our base camp at lohajung. A two storeyed house which could easily be the dream of any retired working-class guy. There is absolutely no rush, no worry and no tension or stress over here. The air is as pure as it can be anywhere outside the arctic and antartic. Fifteen minutes into this village and you will thank yourself of having taken the decision to come here.
Weather was clear, temperatures were around 15-20 degree Celsius and we were hell tired by the 11hr long journey, and tea was exactly what we wanted.
Later on we were briefed about the next 6 days by our trek leader. Some among us were first timers who were listening very carefully while I was just busy in suppressing the roars that my hungry stomach was producing. The food is basic and vegetarian but I bet you will relish it.
Day 1: Lohajung to Didna
The first day was a easy route on a well defined trail called the Curzon trail. It is an easy walk through a forest of rhododendrons, oaks and few pines. We noticed vultures on this route but if you are a minute observer you may locate a blue magpie in these woods. Didna is a small village of not more than 25-30 houses. It's best if you don't expect electricity from here on. The guest house provided to us was simply awesome. A typical village house with an attic, pitched on the mountain slopes. And yes, playing carom there was unique experience. The village is so isolated that you wont find talcum powder over there. But hey, that doesn't stop these locals from playing the game. The void is filled by wheat flour.
Camp fire is typical in such places and we too had one, with the typical antakshari. Sleeping in attic was a first time experience for me and it was cool I must say.
Day 2: Didna to Ali Bugyal
If you Google for Ali Bugyal you will see images of grasslands that seem to come out straight from some old Yash Chopra classic. Ranges of mountains as far as you can see, which seem to have worn a cloak of grass. There are many high altitude meadows in Himalayas but the way Ali and Bedni reveal themselves one layer at a time is just stunning.This was a good 12km stretch which took around 6 hours. Alibugyal lies at around 11,500feet. The trail goes through dense,virgin oak forests. The air is cool enough to make your sweat cold. The foliage lying on the ground makes a sweet rustling sound as you walk over it. The air is moist and cool and you can feel that its pure.You get tired half as fast as in cities. There are steep climbs and there are gentle inclines but with the constant chit-chat with team members the distance gets covered very smoothly. The tree line ends at 10,000 feet and the meadows open up.
The weather was clear and we got an overwhelming view of the trishul massif, nandaghunti and other unnamed snow peaks with snow being blown off their top by the winds. Trishul is tall,its huge and it has a towering presence with which it dominates the entire region. What more do you need to boost your energy levels once again?
You enter the bugyals and you notice that the winds here are nothing like those we have experienced in cities or even on a beach. These winds are fast, dangerously fast. With grass blades not more than few centimetres tall you can picturise the entire topography of the range. Also these alpine style grasslands are almost always hosts to horses, mules and sheep which graze over them.
After resting for few minutes in the tent and regaining the energy it was now the time for doing something which I was really looking forward to from days- Lying on the grass covered slopes without a thought in my head…just lying and looking at the horizon…not waiting for any mail…not waiting for the office hours to get over…not waiting for the weekend….not worried about the rising fuel prices…not thinking about how many scandals the Govt. covered up…about where I want to see myself in next 5 years….NOTHING….just lying on the ground and feeling every moment of it. For the first time in my life I was looking blankly at the horizon without having a single thought in my mind. It is very necessary for each one of us to have such breaks…such moments of absolute peace which are not affected by any level of mess that the world has created…such pure,healthy moments in life. Watching the sun set behind these grass covered mountains is an experience you can't describe using any language. It has to be felt. There's hardly any night at Ali when it doesn't rain. It started raining after sunset and we had to rush inside a forest Dept. tent. There is no 3G,2G,GPRS and not even simple mobile network at this height and you silently thank the mobile companies for not disrupting your peace of mind over here, by constant WhatsApp, Facebook notifications. Being stripped off all our hi-tech toys the child inside us sprang to life and we went back to playing our old-but-still-cool-enough 'dumb-charades. It was one hell of night even though the campfire was ruined by the rains.
Day 3: Ali Bugyal to Patar Nachani
The day began early as we had got up at 5AM to capture the sunrise(In cities 5AM is like a ghost for me, All say it's there but never saw it myself). The weather dint disappoint us and the sun rising from behind the Trishul range painted a brilliant work of art on the canvas of the sky for us to capture, to witness, and to etch in our memory for a lifetime.
Freshening up and getting ready in the open natural environment is a unique pleasure. I would advise everyone to experience this once. Brush while standing on some rock on a valley slope and listening to the sound of the neighbouring waterfall, attend nature calls on the open slopes enjoying the cool breeze and fresh air, wash your faces with the icy cold water that sends a chill down your spine, walk on the grass with bare feet. Few of these things seem weird but deep down you know you wana do it. Acknowledge the voice of your 40,000 year old primordial instincts and DO IT, FEEL IT… enjoy it!!
The walk from Ali to Patar nachani(12750feet) was a easy 4km walk over a well defined trail. Having become used to the strong winds by now we were enjoying this trail to the fullest. Patar is again a place located in the the meadows just below the snowline.You will be surprised to notice how sensitive your eye is to the green colour when you spot various shades of green as you walk from Ali to bedni to Patar. There are streches of grass with several different shades of green. It will seem as if all the meadows are competing with each other for beauty. But there is no competition in the mountains. There is no 'tera-mera' and everyone has to share everything. It applies for everyone may it be humans,animals or flora. Patar nachani is an area with slightly dull-green coloured grass. In months of summer you can see many shepherds wandering aimlessly in these meadows with their flock of sheep.
One such flock crossed our path and we were surrounded by hundreds of sheep from all sides. I have always wanted to hold a sheep in my hand and this was my chance.
A standard rule in the Himalayas is that the weather is always clear in the first half of the day and turns bad in the later half. Soon after the sunset the weather started closing in. I was expecting a mild storm. Nature dint disappoint. It did turn bad and I had an awesome experience of dangerously strong winds combined with heavy rain and hails in the dark of the night. Winds so strong that they almost brought down our dinner tent which was standing on iron pillars dug in the ground. We were asked to keep our tent entrance zipped shut so as to prevent the wind from entering inside else it would not take even a minute for the tent to collapse. That was one hell of a night with rain and hailstones. Nature is not your friend…nor is it your enemy. It works on mutual respect. Man has never respected it. The Himalaya is a very sensitive ecosystem and is getting destroyed at an alarming rate. Its high time that we should "Let the Himalayas Live" if we don't want another kedarnath disaster.
Day 4: Patar Nachani to Bhagwabasa
The day began with a steep climb to kalu vinayak temple. This is a small temple of Lord Ganesh built by placing flat rocks atop each other. There are lots of temple bells and a plate for you to make donations. This is where you hit the snowline. Bhagwabasa is on the other end of a gentle slope from kalu vinayak. This is mostly snow patch and you need to walk carefully so as to avoid slipping over the wet snow.
Bhagwabasa was the best campsite according to me.covered by snowpeaks from all three sides bhagwabasa is the last seat before roopkund. And yes as always, the weather turned bad after eve and it snowed for a good 2 hours. It was summer but at those heights..it just does not matter. Winter rules over there and its her land.
We were blessed by a full moon that night and the snow which reflected all the moonlight had coloured that night into white. The landscape was so beautiful that it made us wait in the open, clicking pictures even though the temperatures were freezing. The night was something so magical that it would bring to life even an emotionally dead person. The night was a tough one for many as it was the first time they were sleeping in sub zero temperatures without the comfort of a heater or a hotel room(And boy! it was cold).
Day 5: Bhagwabasa to Roopkund and back to Patar Nachani
The day began in the night at 3AM :-P . It was a long day of 13km walk and being aware of our rule about weather we decided to start early. We had our tea, crampons were on, and we set out for a stroll on the snow covered slopes. The stroll soon turned into a steep climb and we got the taste of what we had signed up for. The air was getting rarer and many were suffering from headache. There was much loss of energy in keeping our bodies warm and we could feel our energy reducing with each step. My calves were sending out a chain of pain signals to the brain. Totally drained out of energy and unable to even speak I was waiting for others behind me to catch up. Then the local guide says "Acha chadh lete ho". That brought a smile on my face and I felt a gush of energy inside me again. It was hardly 30mins of climb after that and me and one more of the group were the first to reach the roopkund summit.
Unfortuantely due to heavy snow all the skeletons were buried under it and we could spot none. Our walk for the day ended by descending to bhagwabasa and further down to patar nachani.
Day 6: Patar nachani to Lohajung
This was an easy descend to lohajung. A total walk of about 15kms.
Met a batch ofSashastra Sena Bal(S.S.B) on our way down at bedni bugyal.
We returned to our comfortable rooms once again. We found that there was another batch at lohajung camp who were gonna start the trek the next day. They approached us for few advices and pointers. Now was time to scare the shit out of them…Hehehehhahahahah
Today while I write this article sitting in the comfort of my house my heart again starts to wander in those mystic,magical meadows of the Himalayas. These mountains show you what is atually needed or a simple,happy life and what is not. It teaches you to focus on the quality of the coffee and not the cup in which it is served.
Himalayas- The greatest teacher I ever came across.