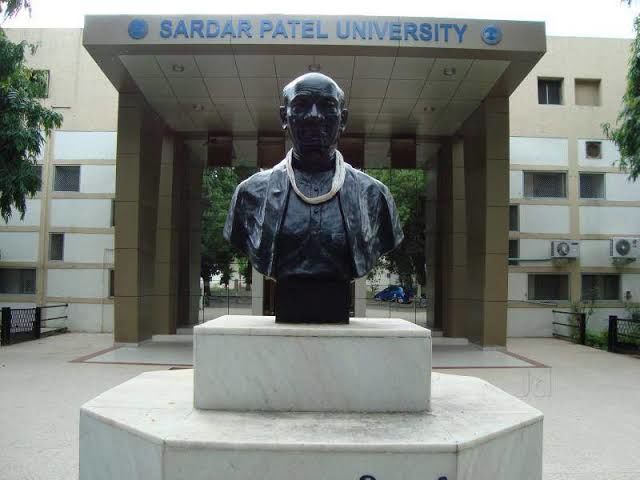 If someone asks you which one is your best memorable time in your life? Obviously the question passes through your mind like a current. Being an answer it's show you some incidents and fancies. Suddenly your heart turn in to full of joy and your smile is converting into big loud laughs. Yes, we all know it's our college days. When we heard songs like purani jeans, I'm really gonna miss this place or 90's kids most favorite song "Sutta na milla" one more time we want to pray again to god that you give me these days for a day.
How can you forget when did you start living without your parents? When you realize bunch of relative doesn't mean a family but some funny and idiot friends can also part of it. Bunking classes, fight for your best friend, birthday bumps, cheating in a exams, late night fun in hostel, first kiss, jugaadbaji(fend) and waiting for pocket money. All these activity is unforgettable but one more thing that was also silently took part in your college journey and made it more lovable. That made your party, dates and late night hunger more memorable. Yup, I am talking about our college life's food junctions.
In India may be every state has one education hub. Like Rajsthan- Kota, Karnataka- Bangalore, and Delhi -DU etc and might be you are also part of them. Similarly Gujarat has lil heart Vallabh Vidhyanagar.
Vallabh Vidhyanagar town is 6 km far from Anand district. It is between Baroda and Ahmadabad. The town was founded by Shri bhai kaka and Shri Bhikha bhai sahib with the blessing of the great freedom fighter Sardar vallabhbhai Patel. They Established Sardar Vallabhbhai Patel University. The reason of foundation of the University and the town was to spread the Education in the Rural Areas of Gujarat.
Let's recall our college days and start our food hunting journey like a collegian.
1)Laxmi Tea Center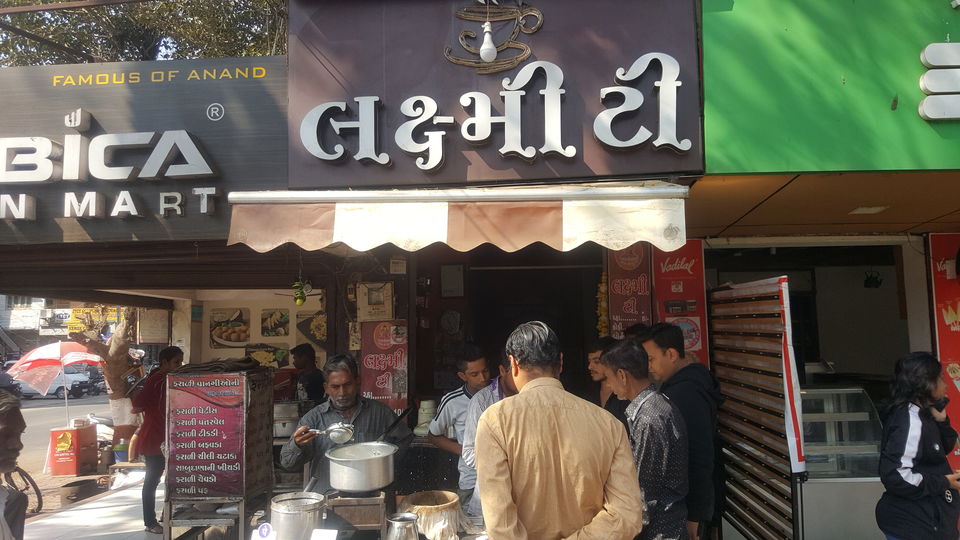 Tea is just three letters small word but its play a big role in your college life. Either late night Study or your first tea date is always there for us. Even one cup of tea can solve many problems but depend who make it otherwise it will also spoil your day. May be everyone know about this place who lived or live in vidhyanagar. This small tea stall is situated near Motabajar cross road. Either they are student or professor this place is everyone's favorite. They serve energetic Tea from many years in just 8* rupees.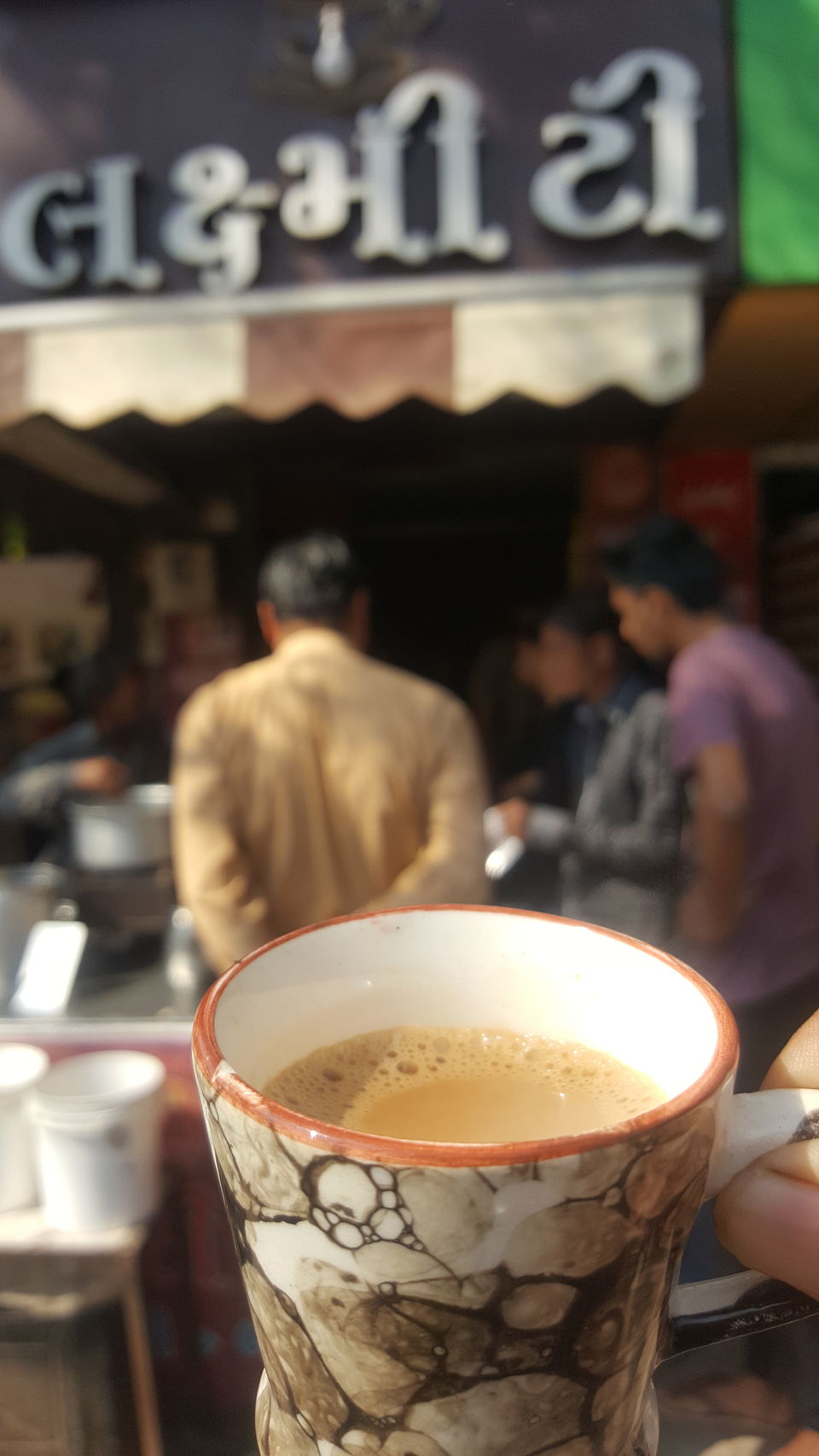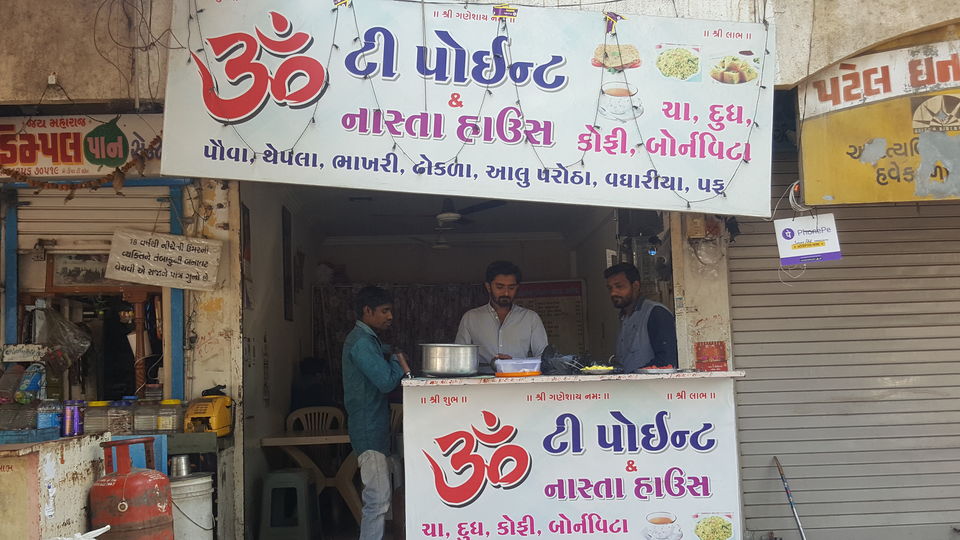 The best thing about vidhyanagar is you can get morning beak fast just like home made. As we know gujju people are very famous for their khaman- dhokla. Vidhyanagar have many small-small shops where you can get all kind of morning breakfast in very cheap rate. I had this experience in Om Nasta House which is situated near Motabajar Cross road. They serve many types of beak fast which you can see below. Here all items are in just between 10 rupees to 50 rupees and most amazing thing is just add 5 rupees and you can make your food more buttery.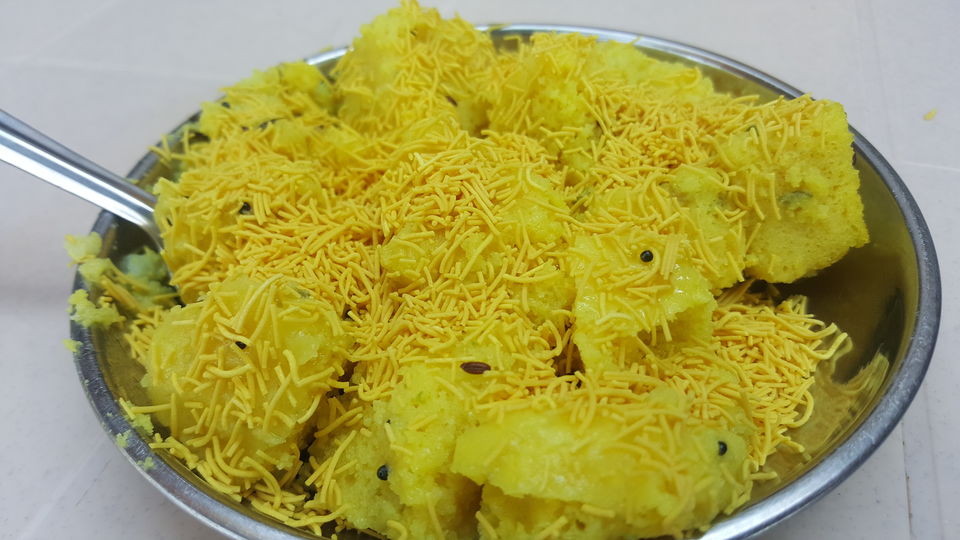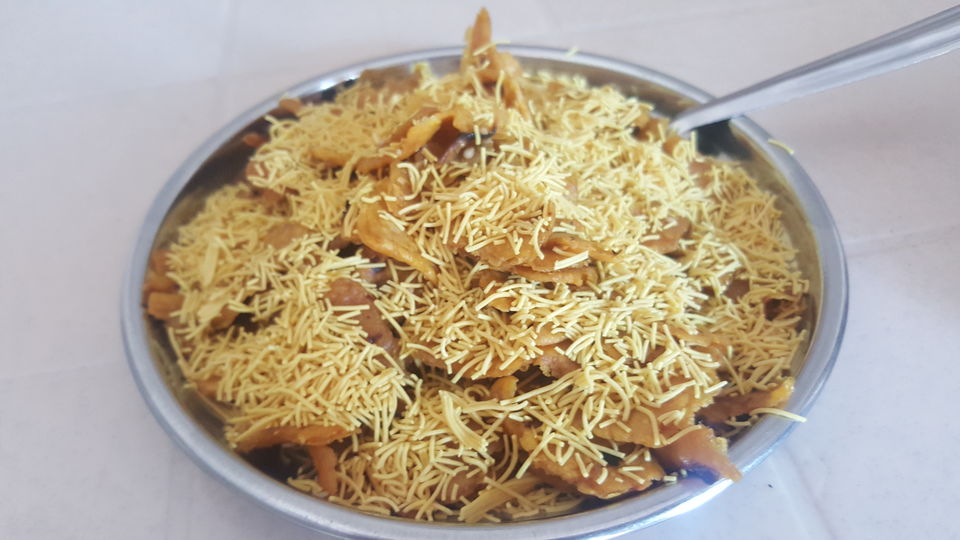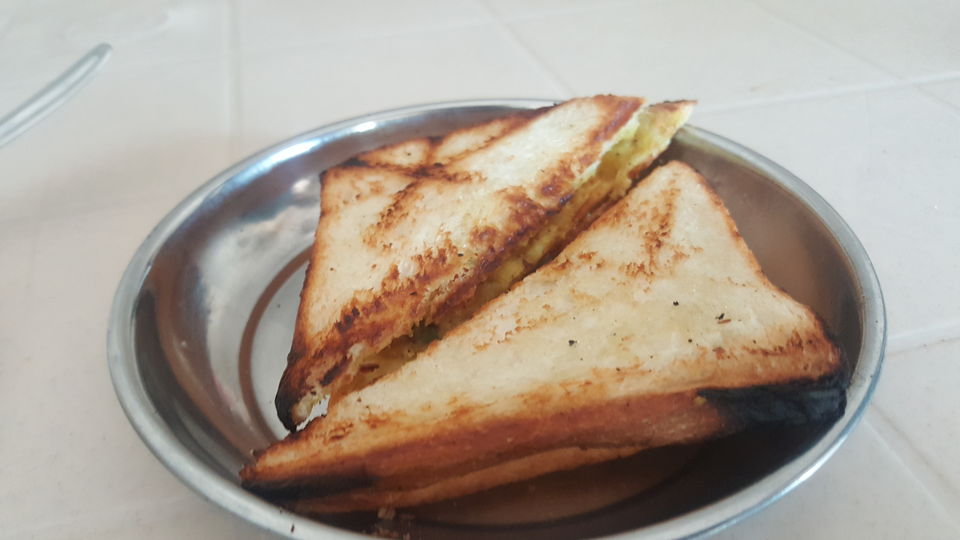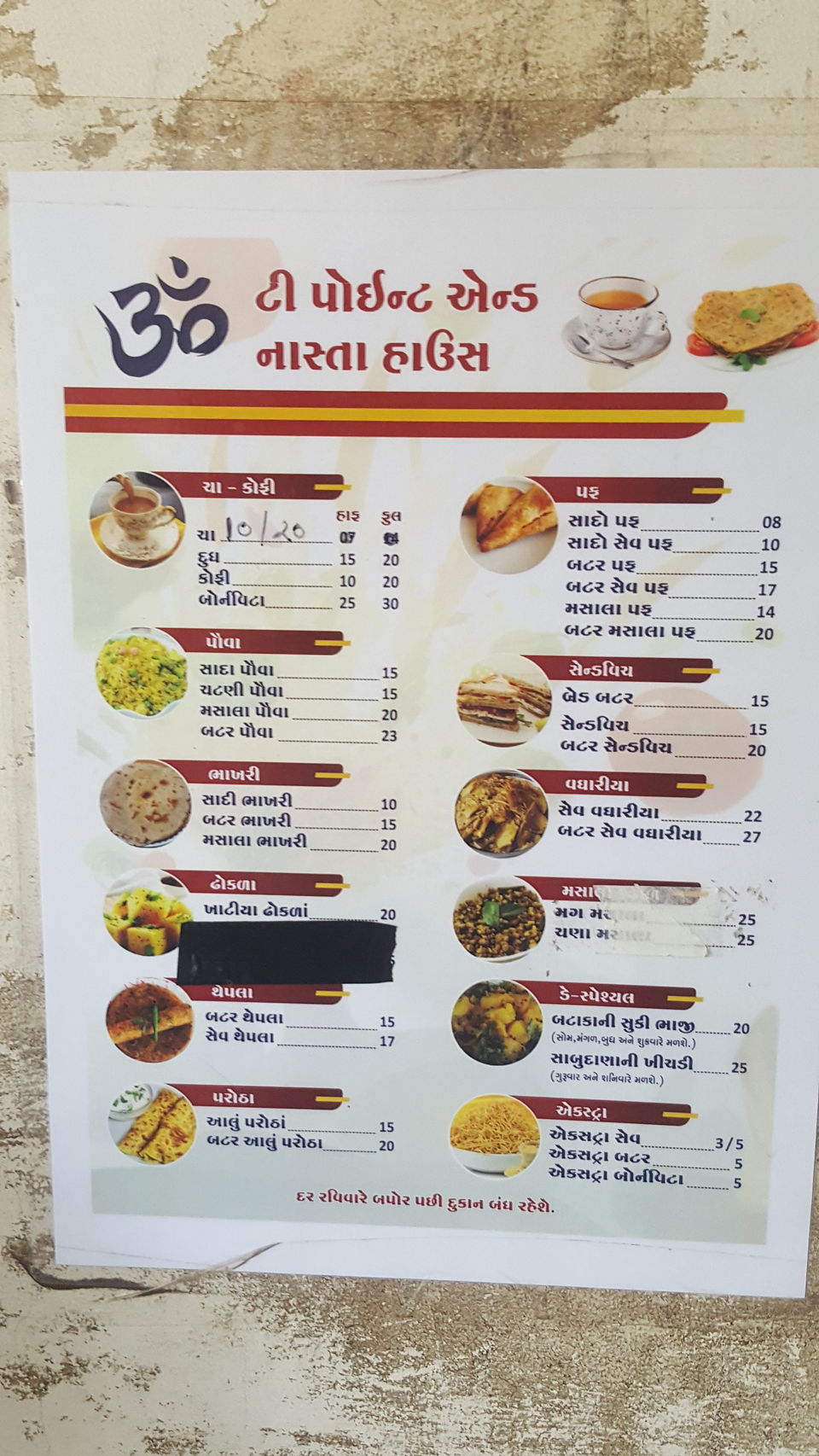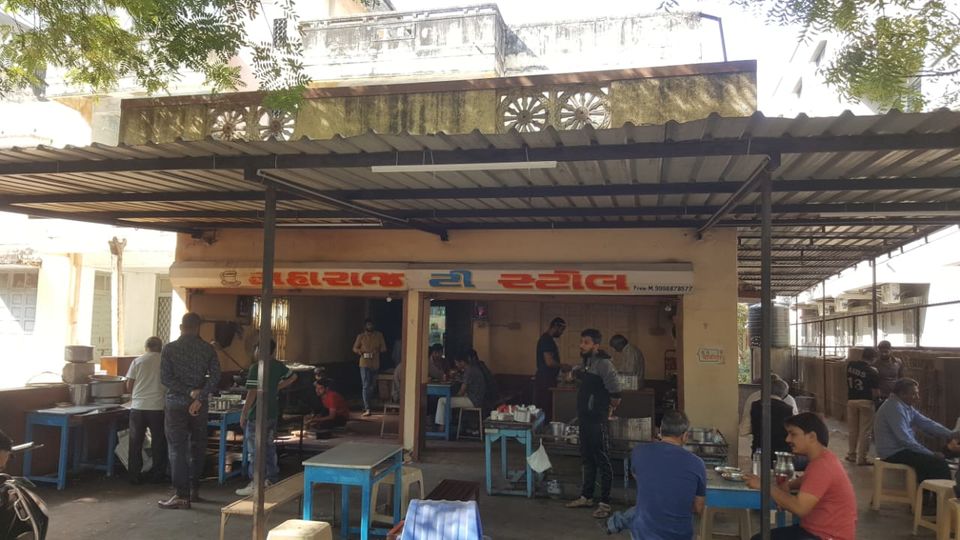 Somosa is universal food you can get it anywhere and I thing every place have their own definition for samosa and it will be change as per time and Public demand but Maharaj samosa has stick on their taste since 1976. Boiled potatoes perfectly mess with spices neither spicy nor sweet. It serve with two different types of chatni(sauce) once is made with Phudina(mint) and other is made with curd. Between Morning 8 am to evening 7 pm you can get it fresh and hot in your plat in just rupees 25* (four pieces of samosa)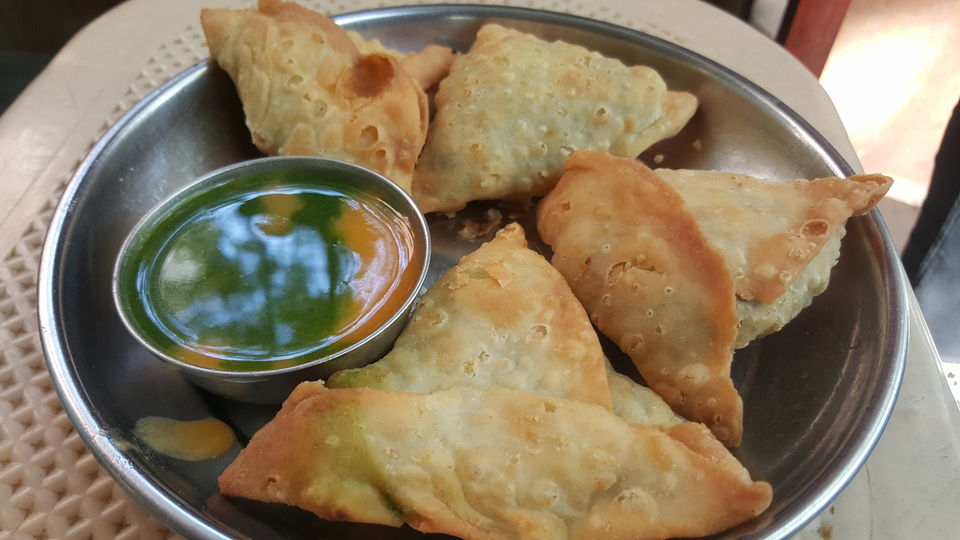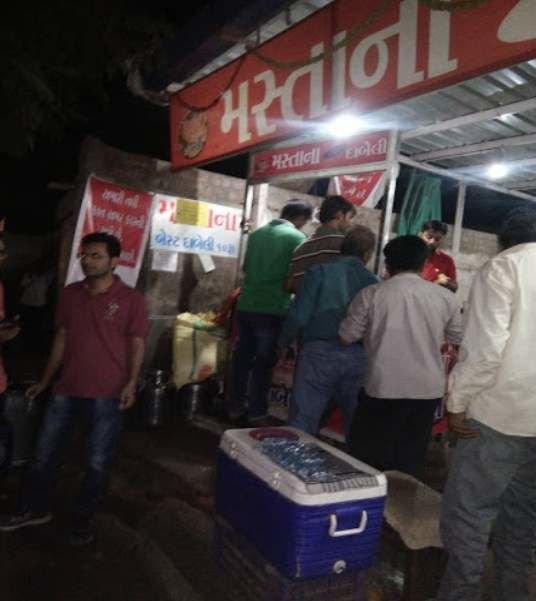 Dabeli is just like an Indian Burger. Basically Dabeli's origin is from north-west area of Gujarat which is known as Katch. Boiled mess potato blend with Guajarati spices which is stuff in big bun with lots of masala nuts and raw onion and cover with sev*. Mastana Dabeli is one of the food stall which give you mind blowing taste in just 10 rupees. It is located at near ISKCON Temple.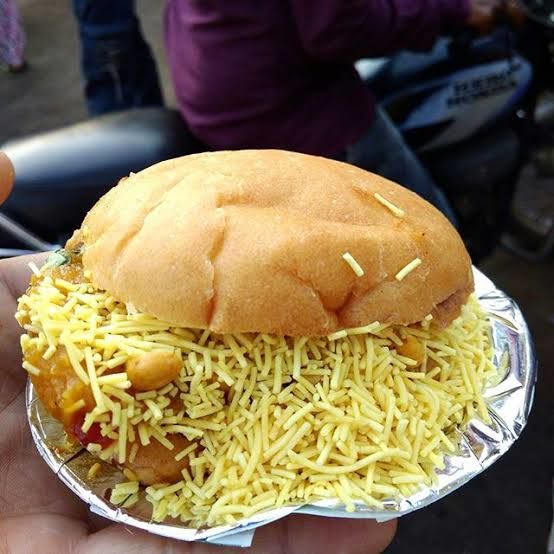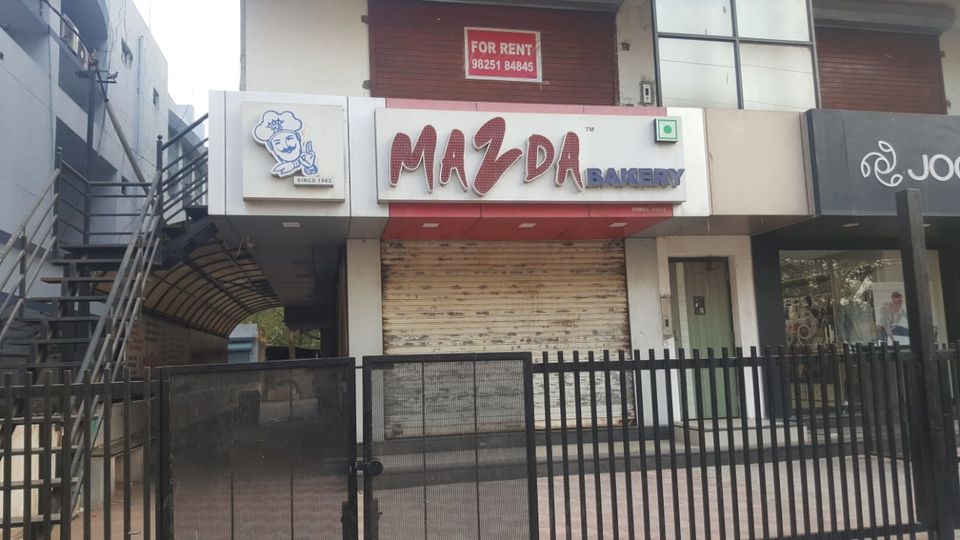 Mazda bakery is one of the famous bakeries in vidhyanagar. They have Specialty in puff. Puff is a mixture of spicy boiled potato which is wrapping in wheat layer. And bake in oven. Some other corner of India Puff is also known as Patis. Normally people like to have it with ketchup. The best thing about this food is it's a long lasting, whenever you eat you can feel its crunchiness, you can modified it as per your taste. And most important thing is its price start from only 10* rupees.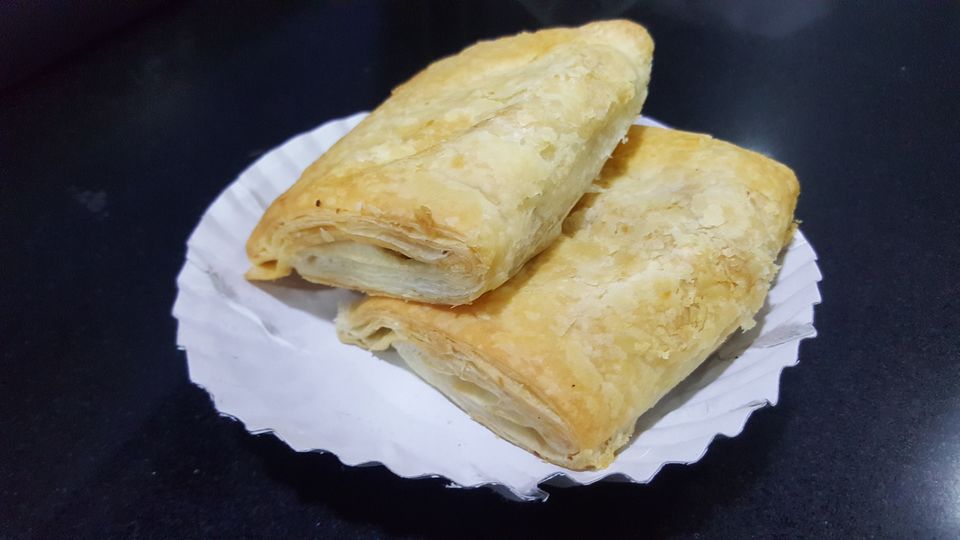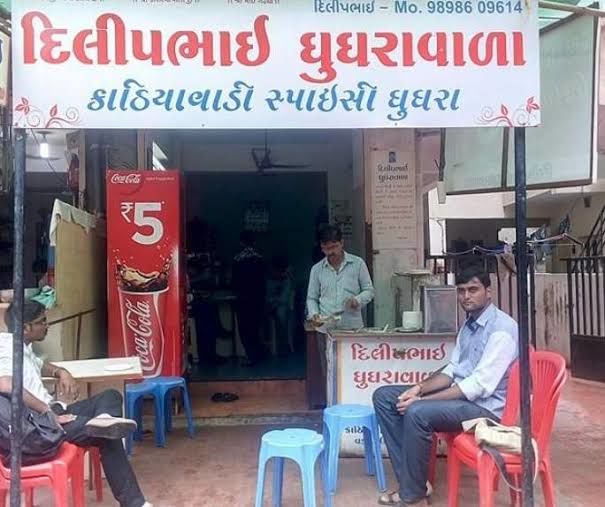 Ghughrawala such weird name right? In Gujarati ghughra means a toy for new born baby which make a noise. Don't worry Dilip bhai do not make any kind of toy but he make very tasty ghughra. Ghughra is typically west Gujarat item. Boiled potato mix with different spices and cover in wheat roll after that deep fry it. Its serve with different types of chatni and sprinkle lot of sev on it. Dilip bhai ghughrawala located at nanabajar near champal market. You can get this sweet and spicy combo in just 20* rupees.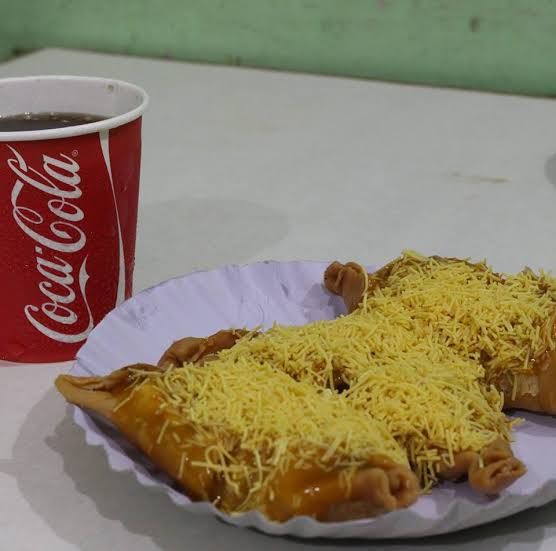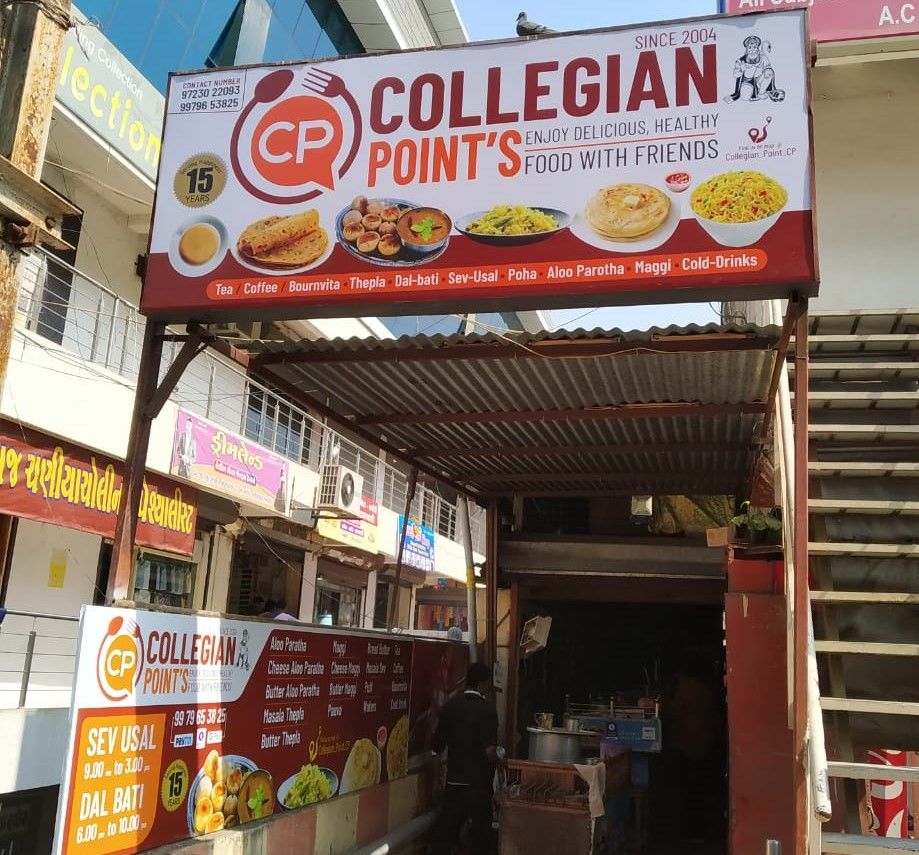 Collegian point is very much known for its spicy and tempting sev usal and also knows for its one stop hunger solution. Sev usal is a popular dish from Maharashtra. It consists a spicy curry usually made from peas and Indian spicy spices. The final dish is topped with sev, onion, lemon and coriander. One bowl sev usal with packet of small bun pav and they serve this paisa vasul dish is just in 60* rupees.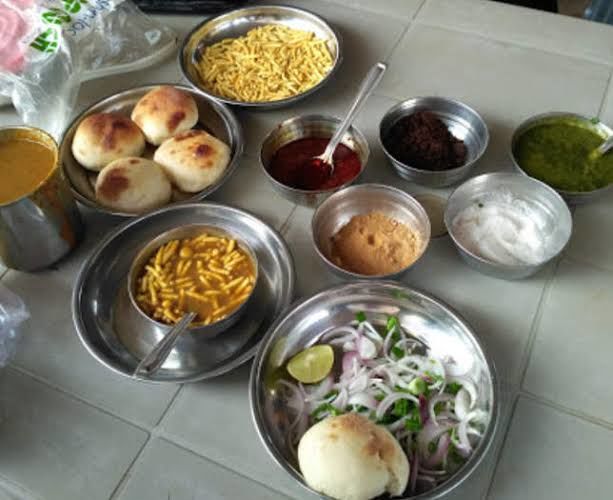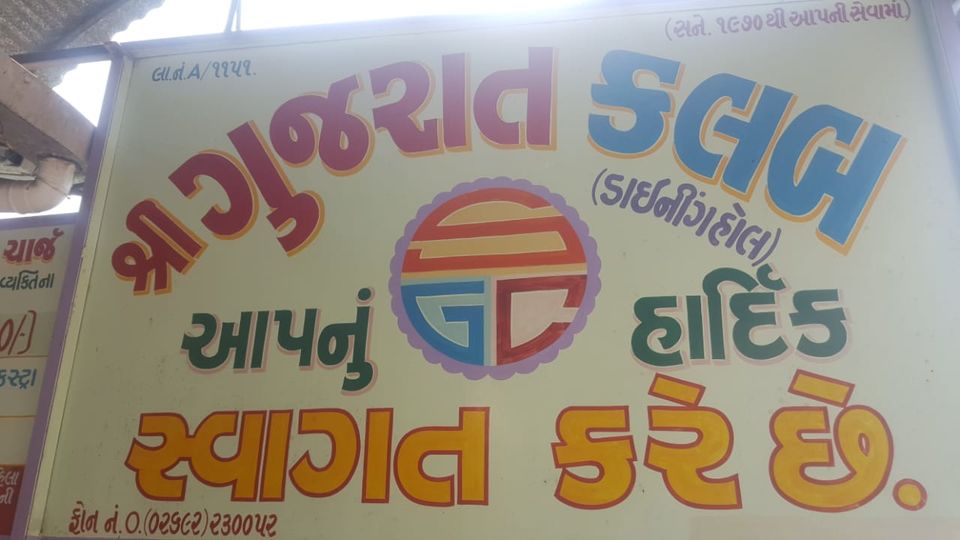 This is not just place but you can say it's a home far away from home. Where you can get Gujarati authentic thali with delicious taste. Simplicity and hospitality of this place are just like sit at your home and your mom is serving you. Gujarat club is serving "maa ke hath ka pyaar" since 1970. Thali including 3 types of sabji, roti, dal , rice, chas and lots of types pickle. And you can't believe they charge for this unlimited thali just rupees 70. This heaven is situated near Nanabajar cross.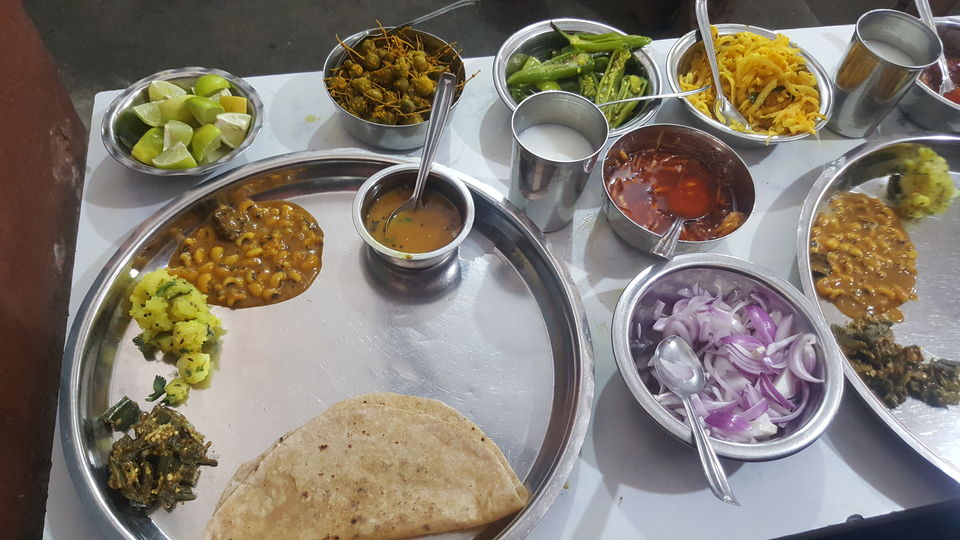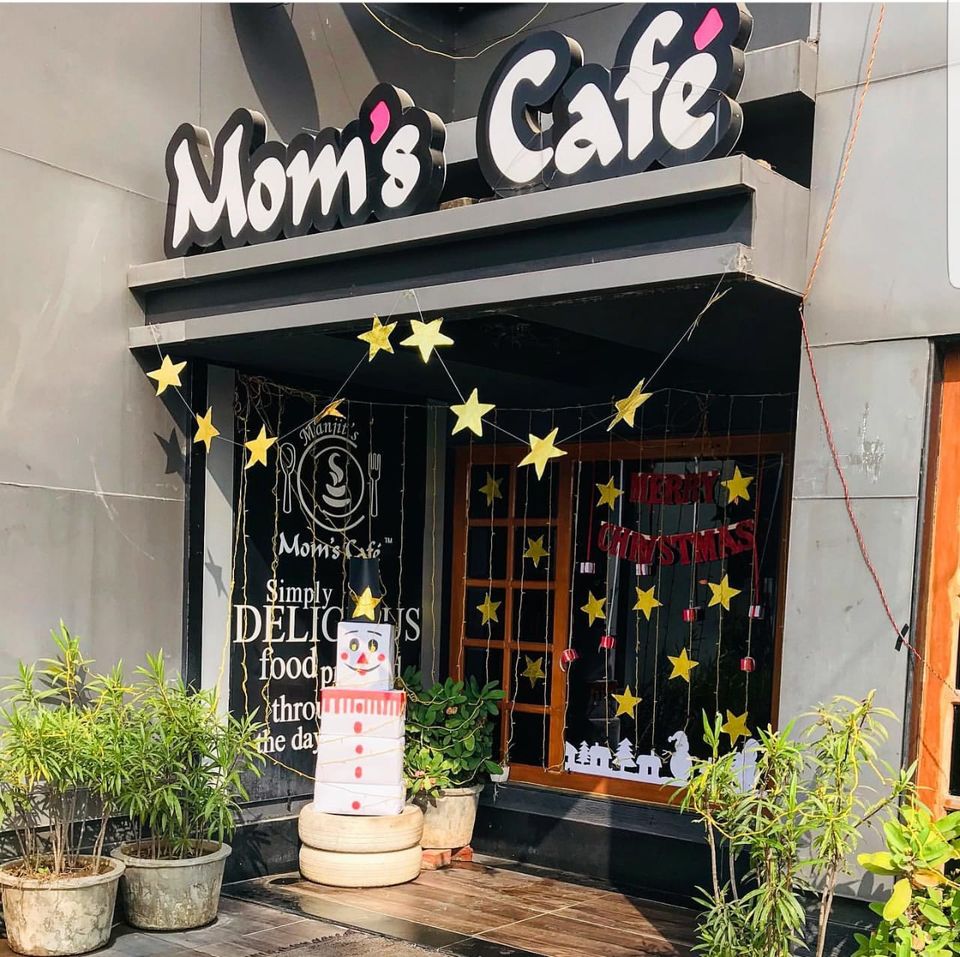 Now you get bored to heard about gujju food let's make it more spicy. May be big glass of lassi and aloo paratha with lots of butter can change your mood? Are really want to eat real taste of Punjab? Mom's café is best place for you. Not only Punjabi but they are also serving many hunger killing dishes. Aloo paratha is one of them. This small Punjab is situated in vidhyanagar near janta cross road. And their mouth watering menu is just start from 100* rupees.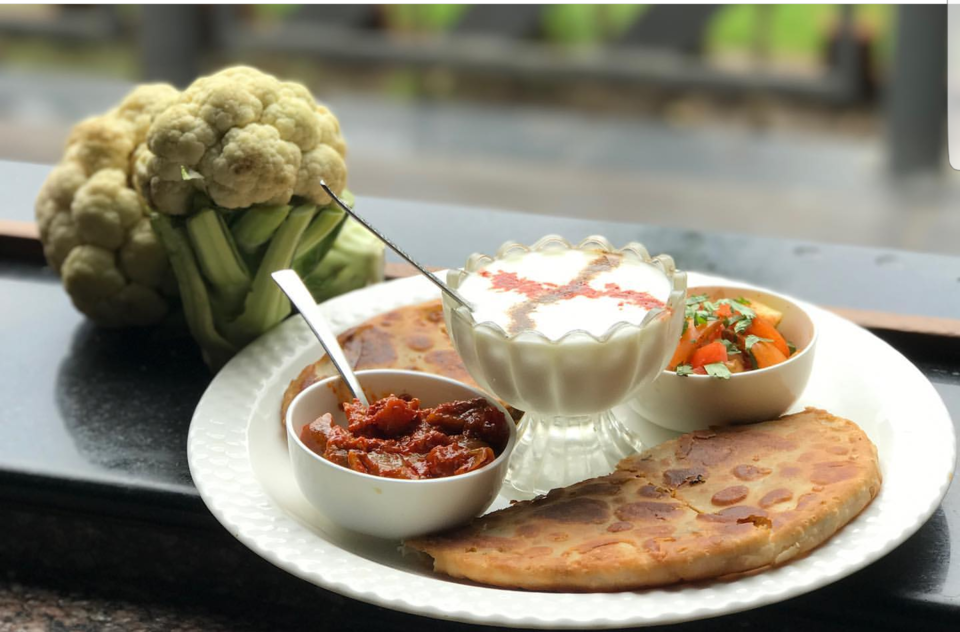 Next item is not so special. May be in your childhood your mom run behind you to just finish it. Even you had it at your home so many times but I can bet you,not the way that way Maharaj snacks give you. Yes, I am talking about our childhood best friend Bornvita. If there are cocktails or any famous company juice all are fail in front of Maharaj's bornvita. Glass of chilled milk with lots of bornvita and sugar. From tongue to tummy every ship is refreshing. This mind blowing drink you can get it in just 50* rupees. Maharaj snacks is situated near Mota bajar.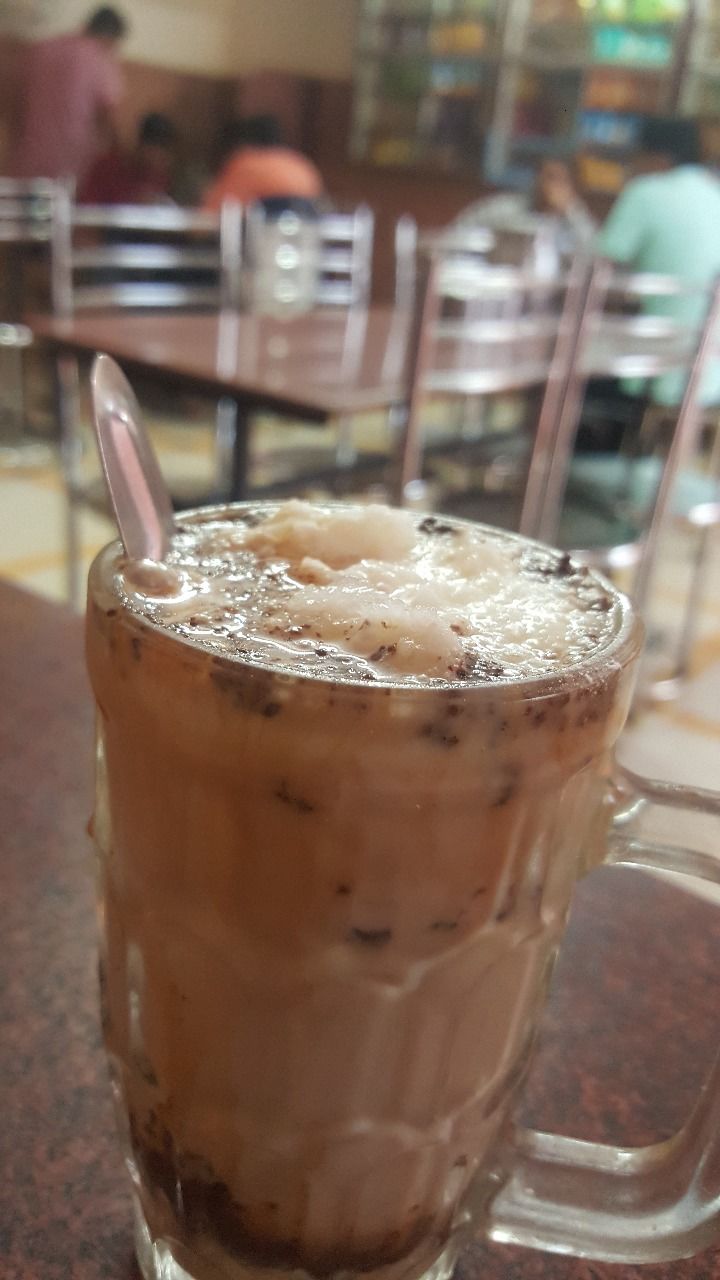 11)Satyanarayan Ice Cream
How can I end my food blog without desert? When it is triple Sunday? 3 different types of ice cream which are garnish with lots of chocolate chips, dry fruits, Chocolate syrup and many more things. These kind of yummy ice cream you can get it only in satyanarayan in just 140* rupees. Satyanarayan ice cream parlor is one of the oldest ice cream parlor which is just next to Bhai kaka cross road.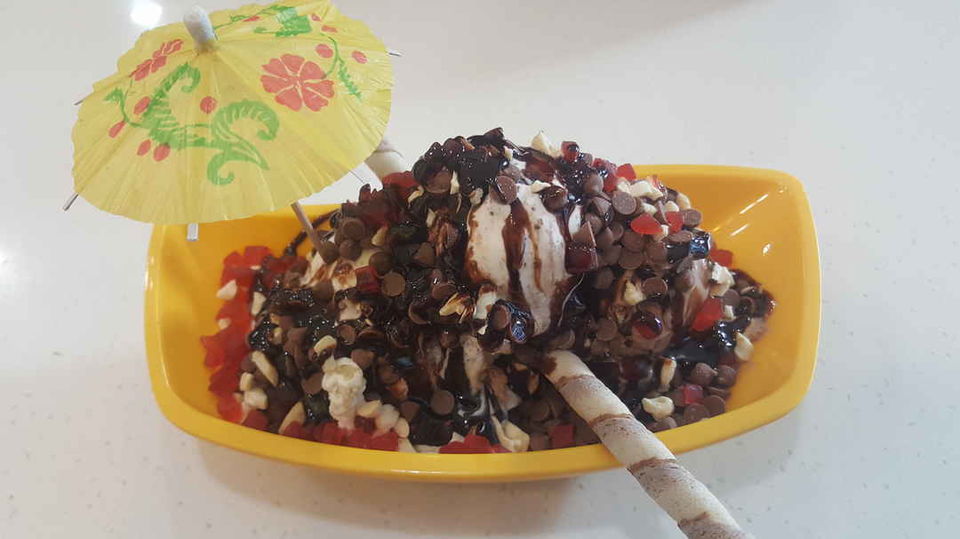 *The price given in this article is as per February 2020 menu card.
you can share your feed back or experience with me on my Instagram.
Id: dipan_1790