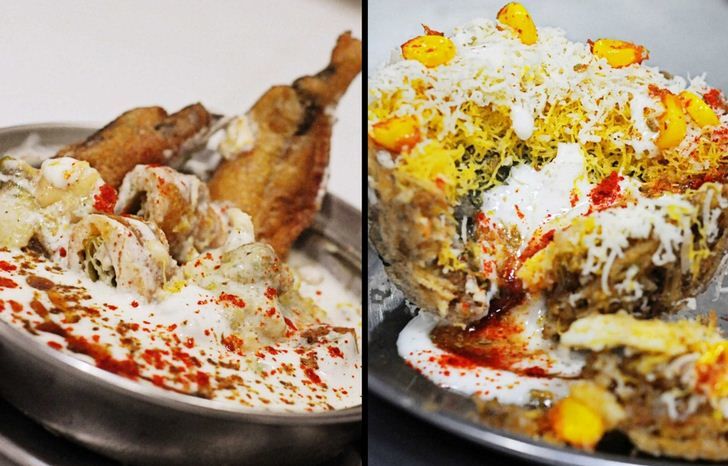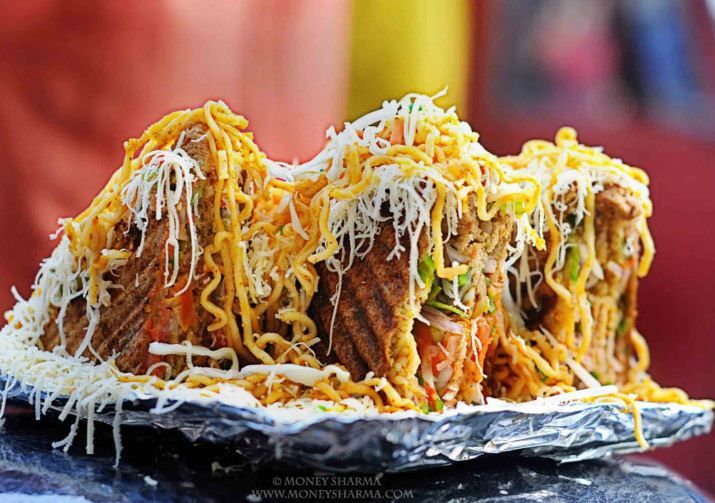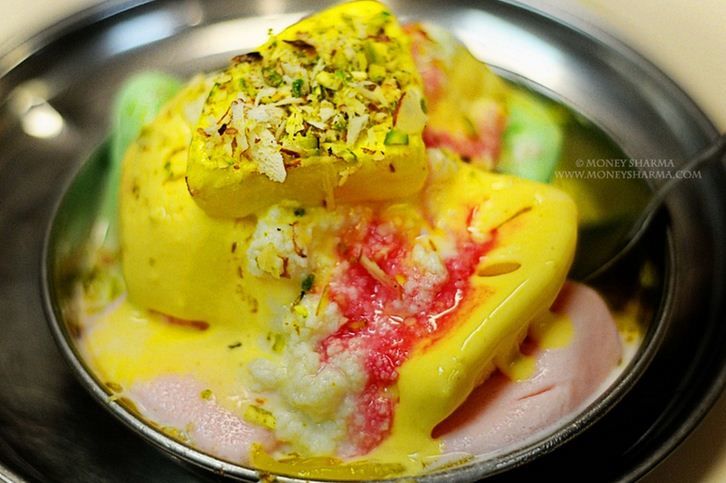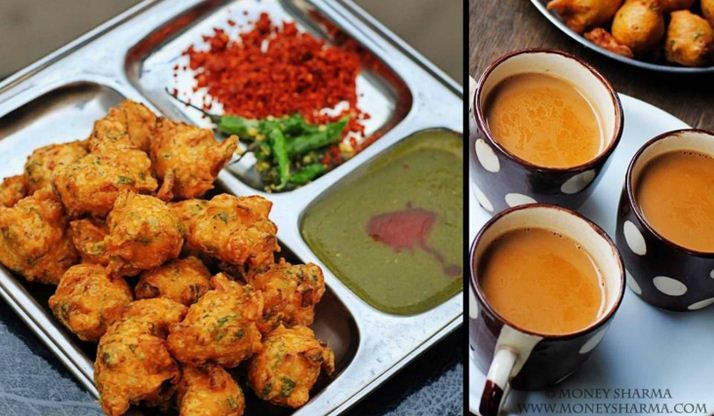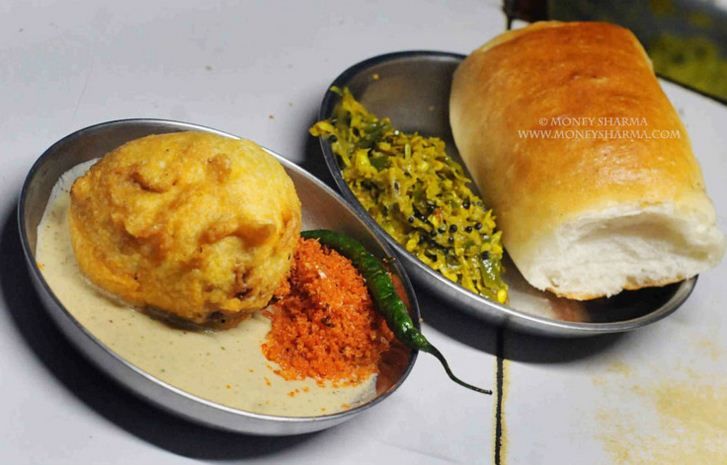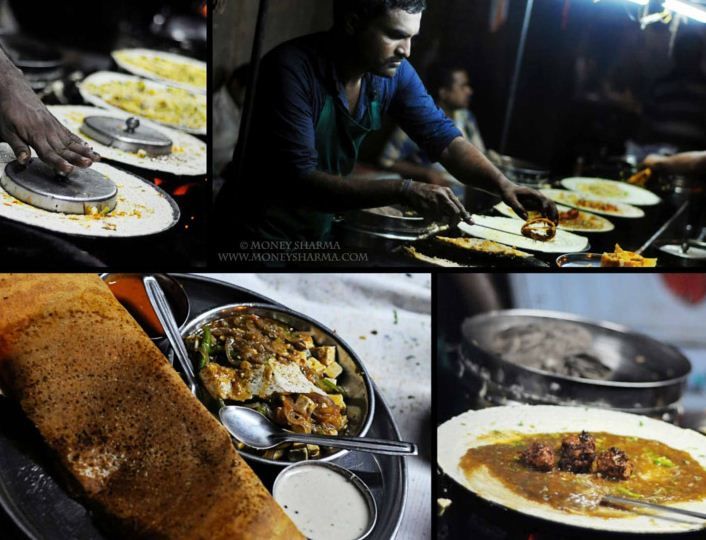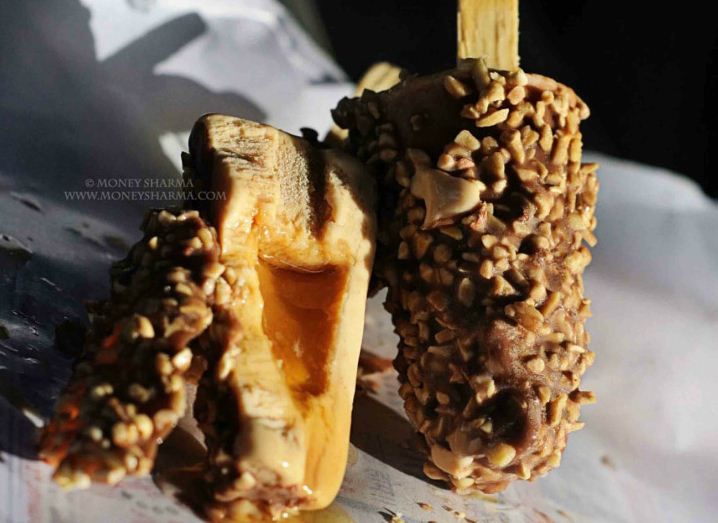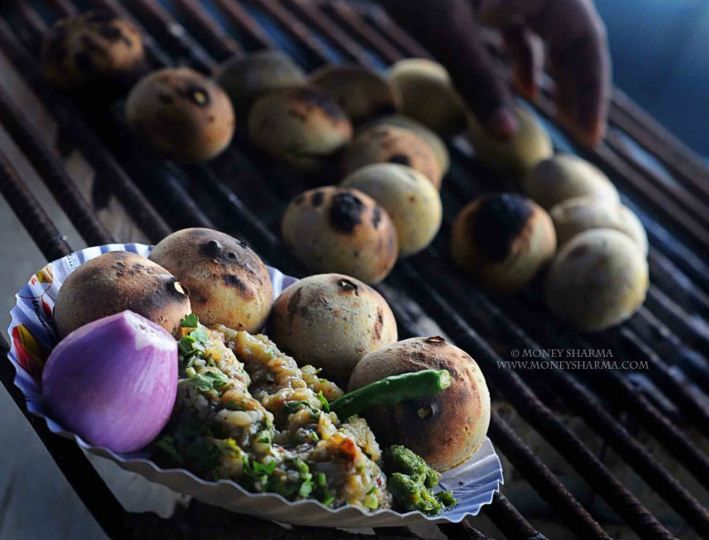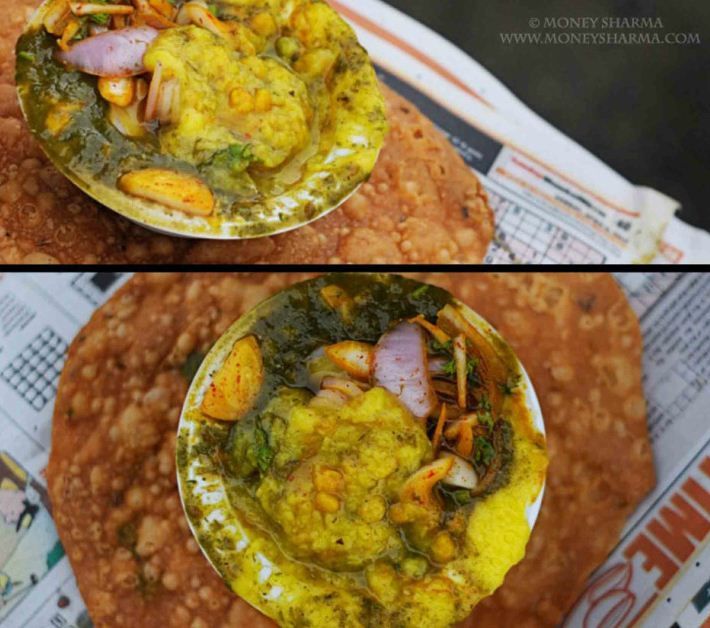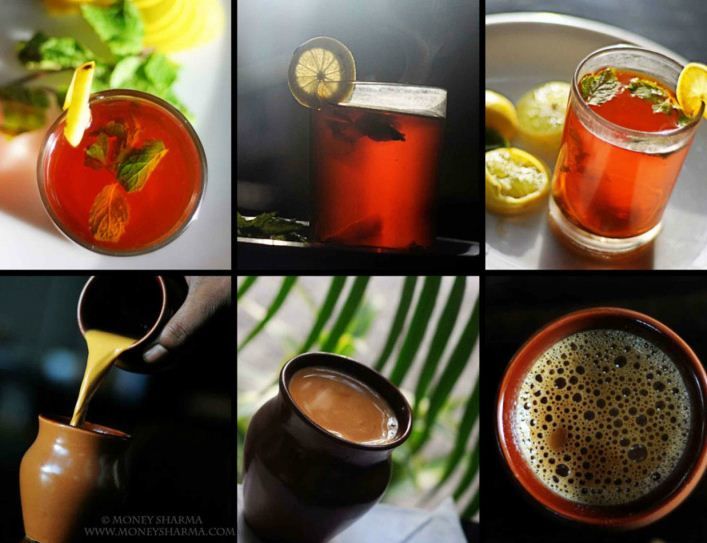 Pouring water, lightening, people taking cover from the rain, some getting drenched, couples walking hand in hand, and raindrops playing across windscreens... Everyone is refreshed as soon as the monsoon arrives and right from the first drop of water, most of us start craving for a variety of 'rain special' food.
Come monsoon, these foods, especially the ones which are sold at street side food joints, seem even more mouth-watering with each and every session of rainfall. Some tangy, some spicy or even sweet for that matter, all of them have their own unique taste. All these 'rain special' foods give you that wholehearted feeling inside and make any rainy day perfect!
Like everyone else, even I love the rainy season, especially in Thane. Lush greenery, aroma of earth, fresh air to breath and a variety of food to eat in Thane this season. Everything around you becomes so special when you get a chance to have vadaa paav or bhajiya along with a cutting chai at a road side food stall.
With a plethora of food items to eat in Thane, and after having hunted for some quality food in the city, I am listing here the top eleven food joints which every Thanekar and visitor to the city must try this monsoon.
Have a look at them. And yes, there are several other food joints as well, which are also worth visiting and might have been missed in the list -- visit them and let everyone know what a great food hub our Thane is.
1. Missal Paav at Maamledaar
If you are in mood to enjoy this rain with some absolutely hot and spicy snacks, here is something which is definitely made for you.
Maharashtra
's very own, hot, spicy and tempting all time snack -Missal, which is served with paav, is easily available at mostly all the small and big roadside stalls and even at restaurants too.
Well, even though it's available at a lot of places and people have their own opinion about Missal at Maamledaar, but for me, a missal eating experience can't get any more rustic than this. What makes Maamldeaar's missal so unique is the style and taste with which it arrives on your table. Spicy veg gravy made up mainly of dried peas and sprouts topped with the spicy mixture of farsaan and onion along with a thick layer of oil on top is just too much to resist.
The Missal here is available in three varieties depending on the level of spiciness, but since Maamledaar is famous for its spicy missal, you should try 'teekha missal'. And yes, the best way to enjoy the missal paav is eating it with your hands without using any spoon or fork. Just wash your hands and dig into the oily lake of spicy missal in front of you and have the eating pleasure that starts right from the first bite till you wipe the bowl clean. Also, you can order some additional yoghurt, lassi or chaas to compliment the cuisine.
Do remember that there can be long to very long queue during peak hours and wait time can go to 20 to 30 minutes when heavily crowded. Just to mention about the place and ambience – it's not a very modern and lavish eating outlet, but has good enough place to eat. If vacant, you might need to share your table with other customers as well.
Where: Maaledaar, Next to Next to Tahsildar's office, Thane Station Road. Timing: 11 am to 11 pm
2. Mirchi Chaat, Basket Chaat and variety of other chaats at Dilip Chaat corner
If you have ever travelled to
Delhi
, and had the chance to eat delicious paapdi chaats, Dahi vadaas or Basket chaat and looking for similar kind of delicacies and taste, you should definitely give a shot to this small but all-time crowded chaat shop famous as Dilip's Chaat corner in the vicinity.
These varieties of chaats are completely different in taste and look from the ones like dahi
Puri
, sev puri, ragda patties you get at the regular chaat shops in
Mumbai
. Kachori, Mirchi, Papdi (or whichever base you wish to take) is mixed with fresh sweet yoghurt, a variety of chutneys, spices and is served to you with toppings like sev, chaat masala, etc. Items highly recommended here: Mirchi Chaat, Corn Cheese Sev Puri, Dahi Vadaa, Basket Chaat and Kachori Chaat.
Where: Dilip Chaat Corner, Kopri Market. Timing: 4 pm to 10 pm.
4. Special Falooda at Kailash Sweets
When done with all the spicy food and an assortment of teas, what you should try for are a couple of cold and sweet delicacies which definitely would add some extra flavour to your taste buds.
The special falooda at Kailash Sweets consist of a variety of ice cream and kulfis set in layers, which include flavors like pista, kesar, rose etc. topped with rabdi, flavoured syrups, dry fruits and of course, falooda. The ice cream pieces are soft, easy to cut and each bite of these ice creams should be eaten with a bit of falooda and rabdi for better taste with each and every finishing morsel. Make sure you finish it before it melts as the serving is large in size and you might loose on taste if it becomes cocktail and sweet flavoured-syrup.
Where: Kailash Sweets, Kopri Market. Timing: 11 am to 11 pm.
5. Kanda-Kothambir Bhajiya at Umesh's Snacks stall
When you think about rain and food, kanda bhajiyas along with tea, is the first combo which one usually thinks of. But when these regular bhajiyas which are made with a typical mixture of besan and onion slices taken to the next level of taste, it probably becomes your best companion for this season.
These set of bhajiyas are round in shape (and not in amoeba- like shape in the regular kanda bhajiya) made with finely cut onions, green chillies, fresh coriander leaves, little bit of salt and spices mixed with besan which are deep fried in refined oil and then served piping hot with a variety of chutneys and fried green chillies. You can also ask for a regular cutting chai or order a special chai to make it a better combination to have.
What gives you an additional flavour to this combo is the place where you eat it, and it was necessary for me to add the details about the outlet as well, just because of its location. Located on the Yeoor Hills, surrounded by lush green ambience of trees and mountains, fresh air to breathe and if you are lucky to get rains while you are having it, is like experiencing monsoon in the best possible way.
Where: Umesh Snacks Stall, Yeoor Village, Yeoor Hills. Timing: 9 am to 1 pm and 4 pm to 8 pm.
6. Vadaa Paav at Aunty's cart
If your mom ever made mouth-watering vadaas at home which are less spicy, big in size and taste like the typical 'maa ke haathon
Ka
khaana' and in case if you are getting the strong craving to eat similar kind of vadaas right now, and you are tired if eating vadaa paavs at all the Kunj Vihars, Jumbo King outlets or any other street side shop, you should definitely stop at Aunty's vadaa paav corner.
Served in the most traditional way, vadaa and paav are served separately in two different plates (and not like a sandwich) along with three different chutneys – coconut/peanut chutney, dry garlic chutney and mashed chilly chutney. With the entire shop managed on a small cart, there is hardly a chance that any vadaa taken out (in a bunch of 12-15 vadaas) from the oil after its fried, would last for more than a couple of minutes. When visiting, be ready to wait for a few minutes to get your order in hand as you would find pretty good number of people surrounding the cart, waiting to eat at shop or for their takeaways.
Where: Shivai Nagar, Near Sanskaar Public School. Timing: 4 pm to 9 pm.
7. Variety of Dosas at Angel Dosa Centre
Masala, plain paper,
Mysore
masala, podi, rawa. Does any more name click in your mind when it comes to eat Dosa? Now, imagine this: Chilly Paneer Dosa, Noodles Dosa, Manchurian Dosa, Palak Paneer Dosa and so on. Yes, these are the wide array of unique dosas, probably the types which you can't even think of, and the best part - you get all at Angel Dosa Centre right here in Thane.
With over 50 varieties of dosas, right from traditional to innovative flavors, all are available at this cart which has 7 dosa tavaas and around 5 to 7 cooks where both tavaa and cook keep each other busy all the time in the dosa making process. They don't really have a sitting place, so you need to stand to eat, but yes, the taste definitely makes up for that.
Also, due to high patronage, you need to have patience as you might need to wait for a little long in spite of 5-6 cooks making dosas at the best of their speeds because of high patronage.
Where: Angel Dosa Centre, Mahavir Milestone, Near Vikas Complex. Timing: 3 pm to 11 pm.
8. Honey Dew Ice-cream at Simla Ice-cream corner
Put the best of Cassatas, Cornettos, Gelatos and all of the other varieties of ice-cream on one side and 'Honey Dew' on the other. Unquestionably, in my scale, this authentic, natural and rich milk made Honey Dew ice-cream is one of the best.
Natural with no preservative added, this ice-cream made is up of milk & honey, with a layer of chocolate and cashews on the outer part of it. As you start munching and licking this big, soft, creamy and exceedingly yummy frozen milk delicacy, get ready to get the icing on the cake – the honey filling. Filled with thick and hefty amount of honey in the centre of the ice-cream, it all starts dripping out if you are not careful with your style of eating. Put all of your focus in taking every bite of it and carefully managing the flow of honey, which is bulging out with each and every bite you cut from the ice-cream.
Where: Simla Ice-cream Corner, Opposite Gaon Devi Temple, Kopri. Timing: 9 am to 12.30 am (mid-night).
9. Litti Chokha at Maa Durga Snacks Corner
Being a North-Indian delicacy, Litti Chokha is rare to find in Mumbai or Maharashtra, but it's musch liked by people who hail from the northern part of
India
. Of late, after being introduced to some street-side stalls, this cuisine has drawn rave reviews for its taste from the home-growns as well.
If you are looking at eating something which non-greasy, oil-free, fills up your stomach and keep you energized for a long time, this cuisine should probably top your eating list this monsoon.
Litti - coal-roasted dumplings made up of wheat flour mixed with roasted gram floor, carom seeds (ajwain), black caraway (mangrail/kalonji) and few other condiments - is served with Chokha, a mixture of roasted Eggplant, potato, tomato, onion, ginger, garlic, green chillies, coriander and mustard oil. This healthy food combo is generally eaten during lunch or dinner (because it is quite filling) but it can also be eaten as breakfast if taken in small quantities. Tastes best with onion and green chillies eaten separately, which serves your taste buds even better.
Where: Maa Durga Snacks Corner, Opposite Kashinath Ghanekar Auditorium, Hiranandani Meadows. Timing: 9 am to 5 pm every day.
10. Dal Pakwaan at Narayan Snacks
Lazy Sunday morning, drizzling rain and the aroma of earth tickling your taste buds to have something localized, unique and offbeat? Come, try Dal Pakwaan at Narayan Snacks.
A typical, authentic and extremely popular Sunday breakfast delicacy in Sindhi homes. Three varities of dal-chana, wet moong and makhani cooked separately with curry leaves, chopped green chillies and spices. These thick, creamy and spicy dals served in three different layers in one plastic bowl, topped with spicy onion flakes and pudina chutney eaten with Pakwaan.
Pakwaan – a deepfried, crisp, unpuffed maida (refined flour) pooris, flavored with salt pepper and ajwain, eaten just like one eats roti and sabji.
Make sure you have enough patience to place your order and get it in your hand fighting with large number of people, all placing their order at the same time. Feel yourself lucky if reach the counter and manage to place and get your order well in time.
Where: Narayan Snacks, Kopri Market. Timing: 8.30 am to 11 am.
11. Sulemani Chai and Ginger Tea at Ayza
How can eating super spicy and oily food be complete without the cups of tea especially when it would help in digestion, maintaining the acid level, and general health?
Come to Ayza, a multi cuisine restaurant, and try Sulemani Chai and Ginger tea. With a similar appearance to Lemon tea, the Sulemani Chai is absolutely different because of its cooking process and taste. Cooked on 'dum'- a process where the tea pan is covered with a lid having all the ingredients like tea leaves, lemon, lemon grass, mint leaves sugar inside it, put on a very low flame.
The Chai gets heated up and gets cooked with the steam which it releases inside the pan, unlike the traditional way of making chai by boiling it. Filtered, it is served hot with lemon slices and fresh mint leaves in a small glass tumbler, giving it even more authentic look.
Ginger tea is the best when you need some warmth in your body and for sure, this can be the situation when you happened to get drenched in the rain. Ask for a cup of ginger tea, made in the traditional way of tea making having a strong ginger flavour and served in earthenware look-a-like ceramic cup. Sit in the shaded veranda outside the restaurant watching the rains, and these cups and tea would definitely give you the best tea drinking experience.
Where: Ayza Restaurent, Hiranandani Meadows. Timing: 11 am to 11 pm.