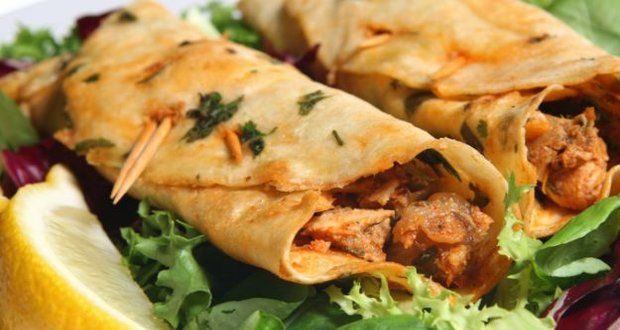 Food is therapy. And so is travel. BUT, the newest therapy is to travel the distance to have that one dish . As maverick it sounds, it really does wonders. Be it the Blueberry cheescake of Brittos or the Chocolate Pancake of Char Dukan, the distance hardly matters. I am Sayantani Maiti, hailing from Baroda, Gujarat. And I have travelled across the country, repeatedly sometimes, to have my FAVOURITE dish .
1. Kolkata- Chicken Kathi Roll, Puchka, Mishti Doi
Being a Bengali also means being a hardcore foodie. Being a Bengali also gives me reasons to visit to Kolkata invariably. Top recommendation while you are in KOLKATA :-
Egg Chicken Kathi Roll, Park Street - The white dough is softly knead, the dough is rolled on to a perfect round, sprinkled with some white oil. While it's being fried in the oil, an egg is broken on to the paratha. After taking it out from the Tava, the mid section of the paratha is then lined with freshly cut onions and tomato sauce and intermittent pieces of almost 7-8 pieces of small chicken pieces , rolled and then wrapped in a butter paper. All of this done in just 2 minutes. When you take the first bite, if you don't produce a foodgasmic 'mmmm', I'd judge you.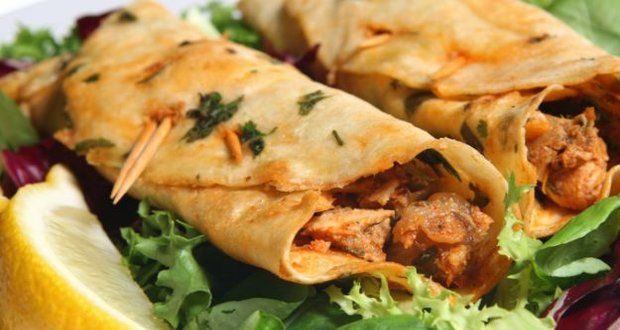 Puchka, anywhere in Kolkata - No. These are not Panipuri or Patasha Pani or Golgappe. These have no siblings. They were born from the same mother but raised so differently that they have a separate identity. You first spot the puchka vendor behind his thela. A wooden stool in an hourglass shape. Perched on one side of its top is a jhuri full of puchka's luchis. on the other side a matka made of steel with only cold Tetul jol. Priced still at only 10 for 6 pieces, these are a YOU-CANT-MISS items when in Kolkata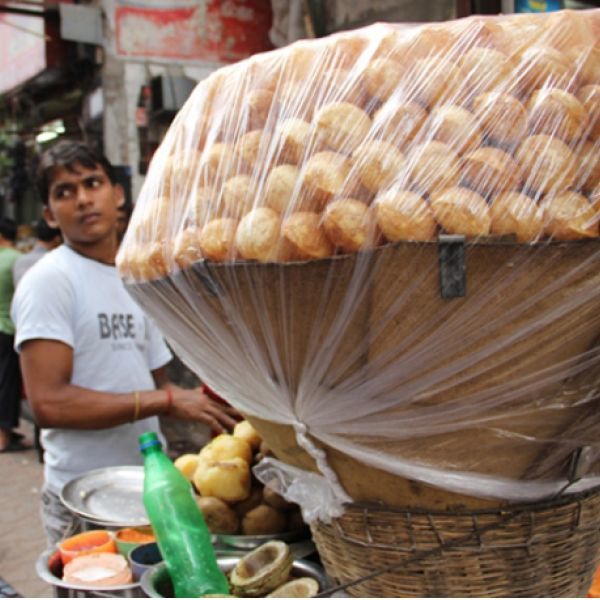 Mishti Doi, Quality Sweets, Garia - You can't get it anywhere but Kolkata. Mother Dairy has started making it, and the taste does come close to the sweetshops in Kolkata. People will take big brand names of Ganguram, Balaram and Mullick. But, if you go South-er near Garia and Sonarpur , there is a shop called Quality sweets. The mishti doi comes in a Haadi with a butter paper sealed on top and more often than not a red rubber band tied around the mouth of the haadi. The colour is a dull white almost touching a slight pink. The texture is an unbroken and smooth consistent mass. Neither completely solid nor a complete liquid. One spoonful of this and if your brain doesn't go gaga over it, I'd judge you completely.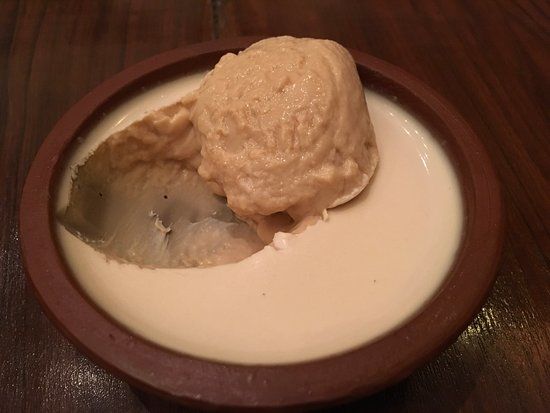 From East, travel to West. All my trips to Rajasthan are incomplete without these two.
2. Jaipur - Dal ki kachori, Pyaz ki kachori , Rawat - While people might talk about LMB in Johri Bazaar, there is another Mishtan bhandar named Rawat, near the Polo victory cinema, where you would find yourself spoilt for choices. Eat their Kachoris. If you are interested in getting a more authentic feel you need to take a rickshaw to paanch batti , enter the next left lane and look for a shop called Shri Ram Namkin Bhandar. Priced at 12 rs per kachori, they are finger licking good.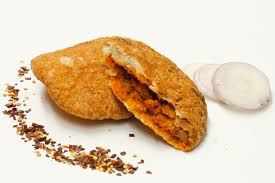 Lassi at Lassiwala - Just outside this lane and a few shops ahead , there is a big shop named Lassiwala. The first sight is straight out of a Jaipuri contemporary novel. You will spot one man churning the curd to make lassi in a corner. You will find another man pouring lassi into the red kullads stacked at the corner. The shop is filled with a lot of people all over the world trying to take a sip of their sweet lassi . Don't laugh at their white line of moustache after taking their first sip. They are already lost in the savoury. It's only then that you realise, you need to order it too :)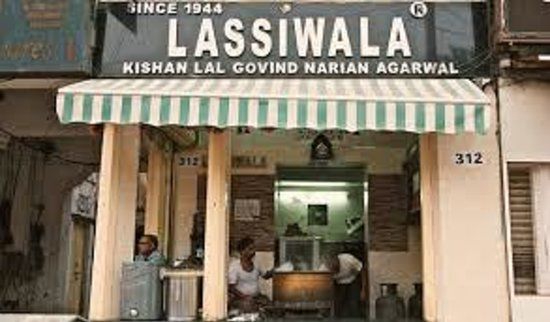 Let's travel to the state of Beaches.
Goa - Blueberry cheesecake, Brittos - I forget the number of times I have travelled to Goa. For whatever purpose, this one dish at Brittos at Baga beach is a MUST. The first thing that catches your attention when you enter is the wall art by Mario Miranda. As you go further, you realise that this restaurant is ON the beach. While all their dishes are signature, their BLUEBERRY cheesecake is mouth wateringly good. Priced at 120 bucks, its worth the price.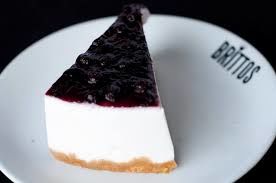 Let's wine a little.
There are several vineyards in the country, but none so beautiful.
Nashik , Cheese Platter at Sula Vineyards - The green vineyards spans as far as your eyes can gauge and the beautifully decor'd restaurants are a treat to the eyes as much as for the stomach . Their cheese platter is A MUST and a glass of your favourite red wine. Time it so that you can bathe in the setting sunlight while getting a liiiiiitle tipsy.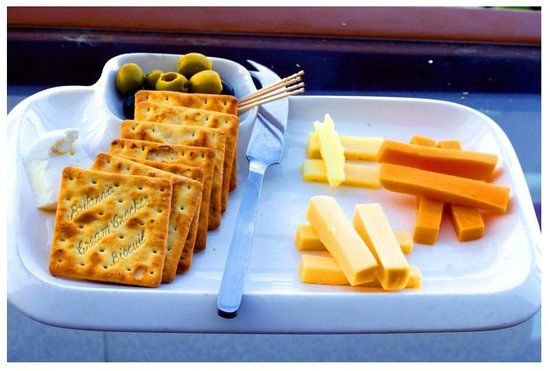 From wine to the Eastern Himalayas.
Darjeeling , Sausage Platter, Keventers - Breakfast of the champions will mean the same after you have gorged on this sausage platter at Keventer's in Darjeeling. Watching the clock tower from their terrace seating , such goood meat just makes your heart go mmmmm.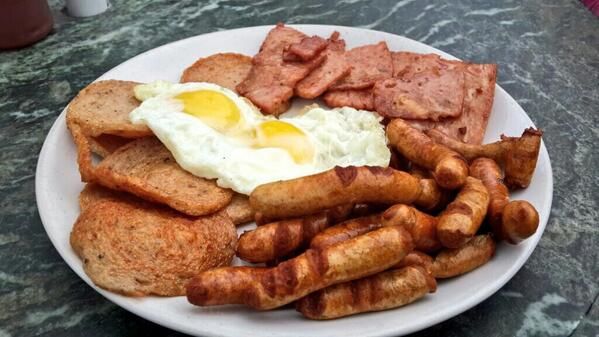 Chicken Cheese Pie, Glenary's cafe - As soon as you enter the Glenary's , the whiff of freshly baked breads and pastries welcome you like a long lost friend . But, their Chicken cheese pie are SOOO GOOOD that, you are actually lost for adjectives. Like I am right now.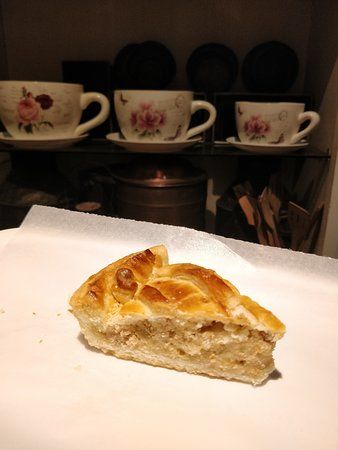 From Eastern Himalayas to Western Himalayas
Landour - Chocolate pancake, Char Dukan - The uncle is friendly. He smiles because he already knows your order. There are photos of celebrities stuck on his shop. Its a small seating arrangement overlooking the Himalayas. The chocolate pancake is HUGE. it smells out of the world. When you cut a piece and put it in your mouth and when the chocolate slowly melts in your mouth, you realise the meaning of FOODGASM ,like literally. I bet you cant finish one alone. BUT, it's an absolute MUST.