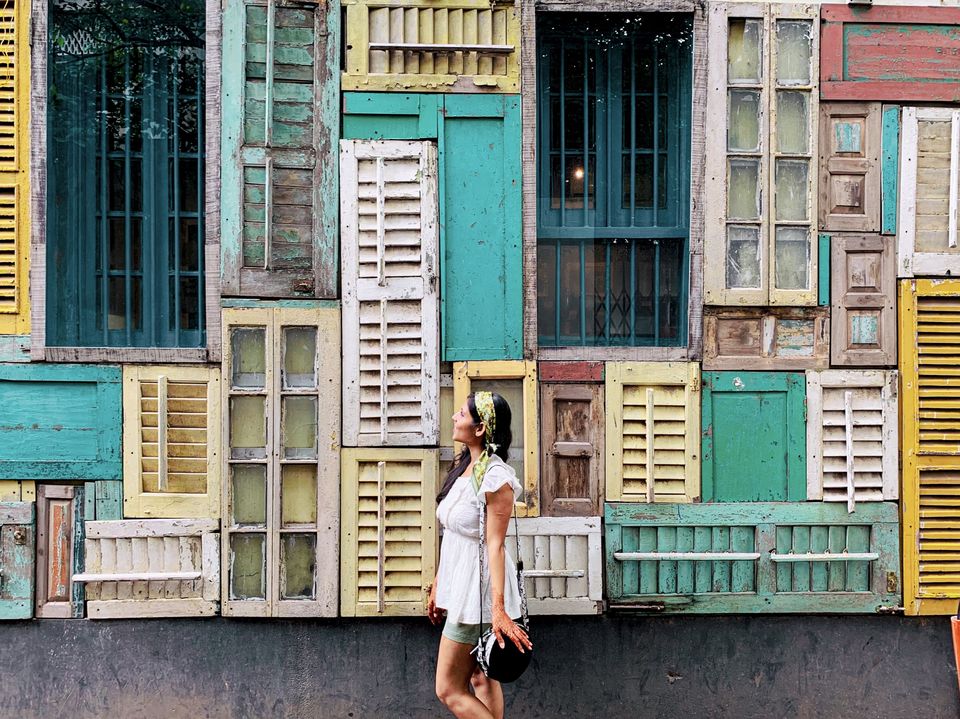 While India's capital city was moved to Delhi in the year 1911, Kolkata or rather "Calcutta" is aptly called the cultural capital of India.
There is something about this charming city, the way it grows on you, rubs its old charming character on you and steals a part of your heart. Dominique Lapierre rightly called it the "City of Joy" for its profound personification of culture, love, enthusiasm and amazing food and sweets.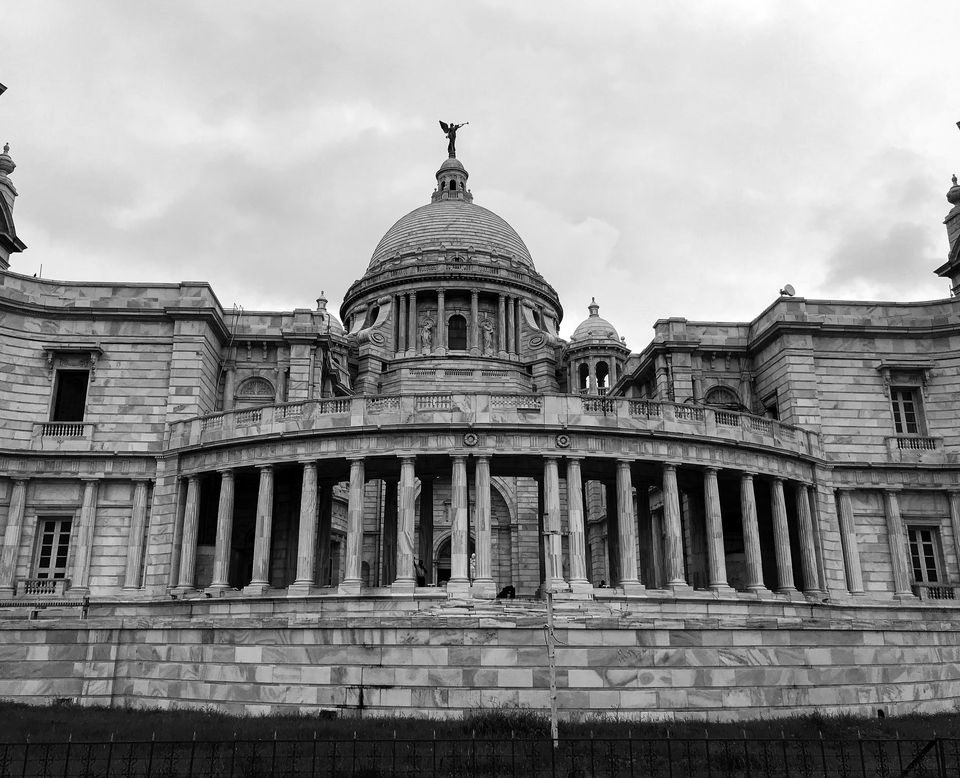 With every corner of the city having a story to tell, here is a list of 10 of our favorite things:
Scroll through and soak in the culture of this charming city through a zillion frames.
1. Start your day with Breakfast at the Kona Dukan- Stock Exchange Tea Stall
'Kona Dukan' is literally tucked away in a corner near the Calcutta Stock Exchange. They are open from 5am to satisfy all you early risers and all you 'after after after' party people. Be it a lazy summer morning or chilly winter one, you will see people sitting on the plastic chairs from outside the shop till the middle of the street.
Reach early and hog onto the most important meal of the day in true Calcutta style. Do not miss their Toast and mud pot Coffee/ Tea, Cheese corn and chilli sandwiches and Besan ka Cheela. Actually everything is delicious!
2. Admire the Epitome of colonial heritage, the Victoria Memorial
Have you really been to Calcutta if you haven't visited the Victoria Memorial?
As touristy as it gets and yet living up to every bit of the hype, this marble beauty is not to be missed if you are in Calcutta. The heart of the city, this memorial was built between 1906 and 1921 in the memory of Queen Victoria's 25 years reign in India. While you are there, do visit the Victoria Memorial Museum/Gallery for a peek at the history of India and paintings from the British Era.
The Memorial is open all days except Mondays and National Holidays from 10 AM to 5 PM. The garden is open all days (March to September 5:30AM-6:15PM and October to February 5:45AM to 5:30PM). To avoid the crowd, try and get there as early as you can.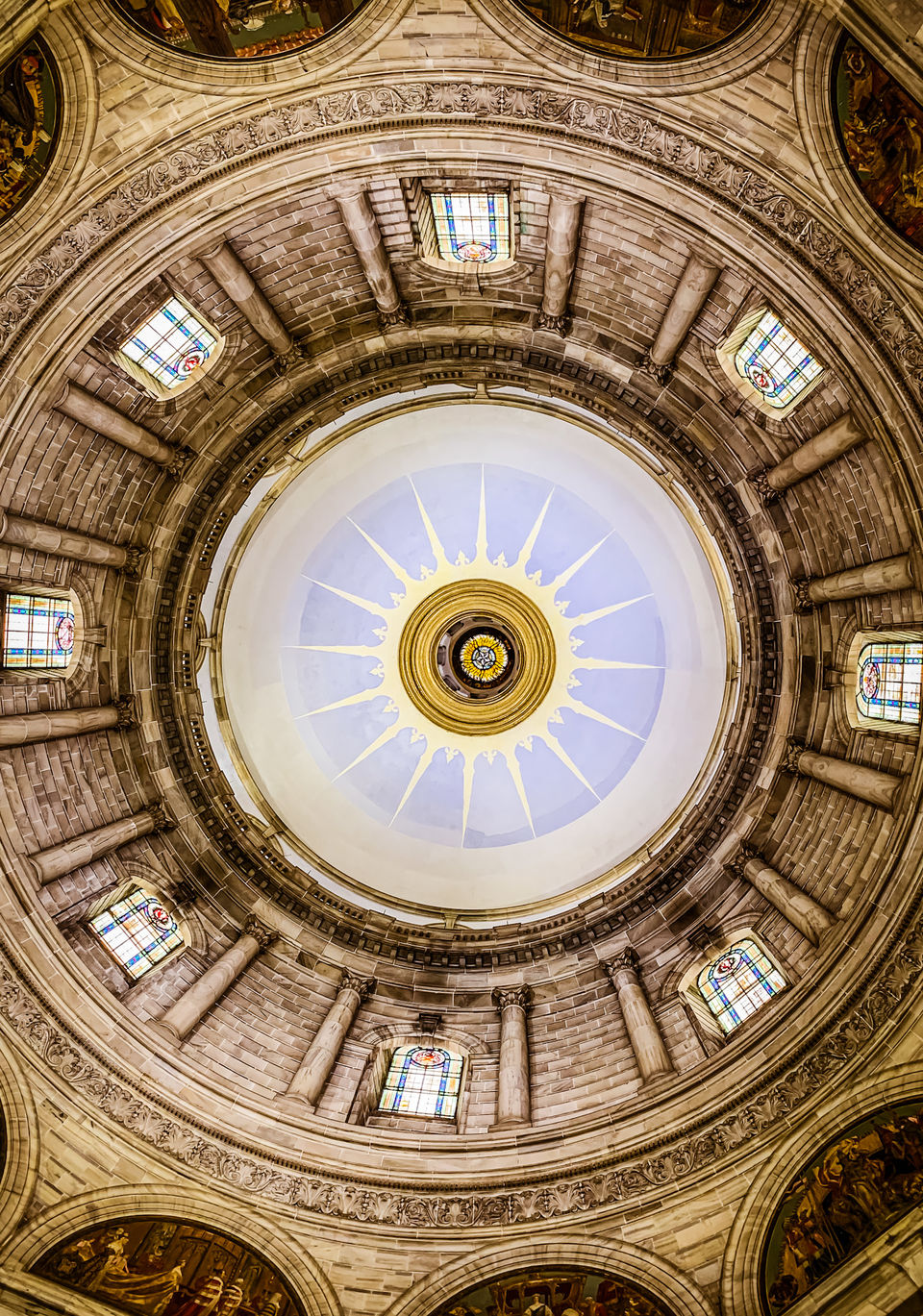 Sit with your picnic basket in the Victoria Memorial Gardens and relive the spirit of the Victorian era.
3. Find inspiration in Artsy Cosy Cafes
You don't have to go far to find a beautiful cosy cafe in Calcutta. The artsy cafes done up in old zamindar buildings are perfectly juxtaposed with beautiful modern ones.
Grab a book or find a cosy corner to work or just a day out with your friends- there is one for every mood and occasion just around the corner (a list of our favorite cafes in Calcutta is coming up soon).
4. Ride in the quintessential Yellow Ambassador
In this world of Uber and Ola cabs, don't miss riding in the vibrant yellow taxi in Calcutta. No air-cons, but the smell and feel of the Calcutta air, the Calcutta tradition will counterpoise.
To us Bollywood romantics, the taxi ride is like being in an old Bollywood movie. We are sure you will love it too!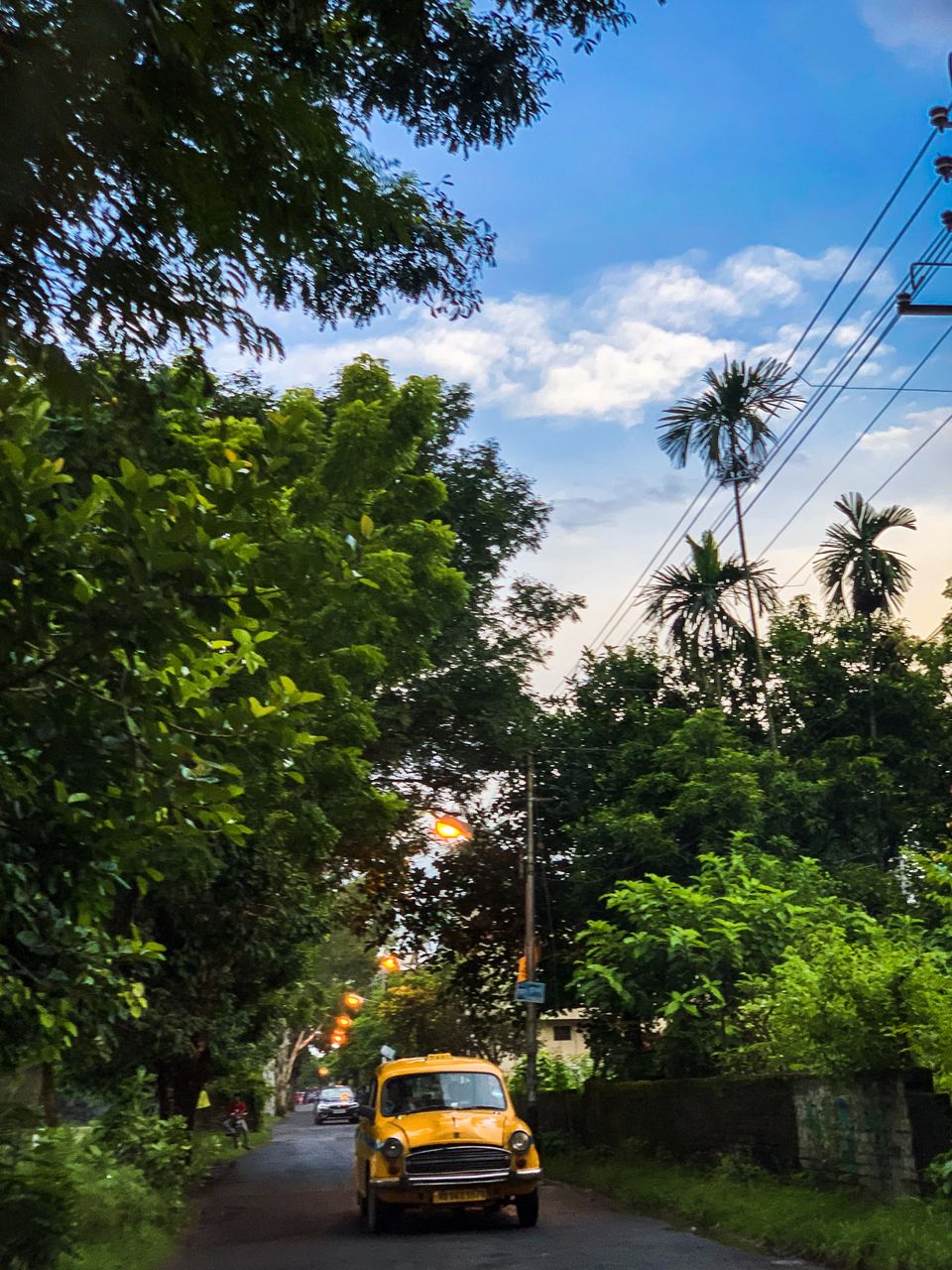 5. Watch a beautiful sunset at the Prinsep Ghat
Simple, romantic and artistic- this place is so Calcutta. Stroll along the banks of Hooghly River and definitely watch the gorgeous sunset from a boat with the Vidyasagar Setu sparkling right above you and the Howrah bridge twinkling at a distance on the other side.
Located along the banks of Hooghly River, the Prinsep Ghat was built in the memory of James Prinsep, an Anglo Indian researcher and scholar. The magnificent Vidyasagar Setu (Second Hooghly bridge) forms a beautiful backdrop to the Memorial.
Cherry on the Top: There are a number of street stalls in the area from where you can get delicious pav bhaji (vegetable curry served with a soft bread roll) and puchkas (panipuri).
The boat ride will cost you INR 300-400 ($4-$5), fascinating tales from the boat rower complimentary.
6. A day in the God Makers colony
Almost every house in the narrow bylanes of Kumartuli is a workshop for idol makers. By the banks of Ganga, it is here that the famous Durga and other deities idols are made. Spend as much time as you can, may be strike a conversation with the idol makers to learn the long yet interesting process of making an idol.
Even though Kumartuli picks up pace before the start of Pujo (Durga Puja), it can be visited any time during the year. Like they say in Bengali "baro mashe tero pujo" (13 festivals in 12 months)! In case you want to visit the workshops when they are in full swing, plan your visit during September to October.
We suggest that you take a taxi to Kumartuli. We drove there and had a difficult time finding a parking spot.
7. Experience the Tram Culture
Another obvious one on the list, but it is impossible to imagine Calcutta without the iconic Trams crisscrossing the city on the iron tramways (though not so frequent now), slowly moving through the congested lanes of the city. They are not well maintained as the ones we see in Europe but how can we miss India's only tram system.
Trams have shrunk under the pressure of urbanization but are still a very essential element of the vintage heritage of Calcutta. So go take a tram ride till it is still here and let us know your experience!
8. Attend an Arts Festival or/and Workshop
If you love Art like I do, check for workshops with Art Room Kolkata. Ridhima (the owner) is quite affable and she will help you pick the best.
And if you are fortunate to be in the city during an Arts Festival, please do not miss it. We attended the The Kalfest at Art Rickshaw this January and we were amazed by all the creativity – a painted street, live art workshops, gorgeous art installations and artwork from around the country under a cascade of fairy lights. Naturally, all these along with delectable snacks because you are in Calcutta!
9. Take a stroll in the old city of Calcutta
Meet the Calcutta you have always heard of, chaotic yet colorful. Explore North Calcutta which is the older area of Calcutta- explore the chaotic alleys, the old heritage buildings, gorgeous bonedi baris (around 150-300 years old traditional Bong family residence) and the various markets of the old city like Barabazar, Shyambazar, College Street.
These markets, the unique and interesting localities, the hundreds of century-old buildings give the city its distinct character.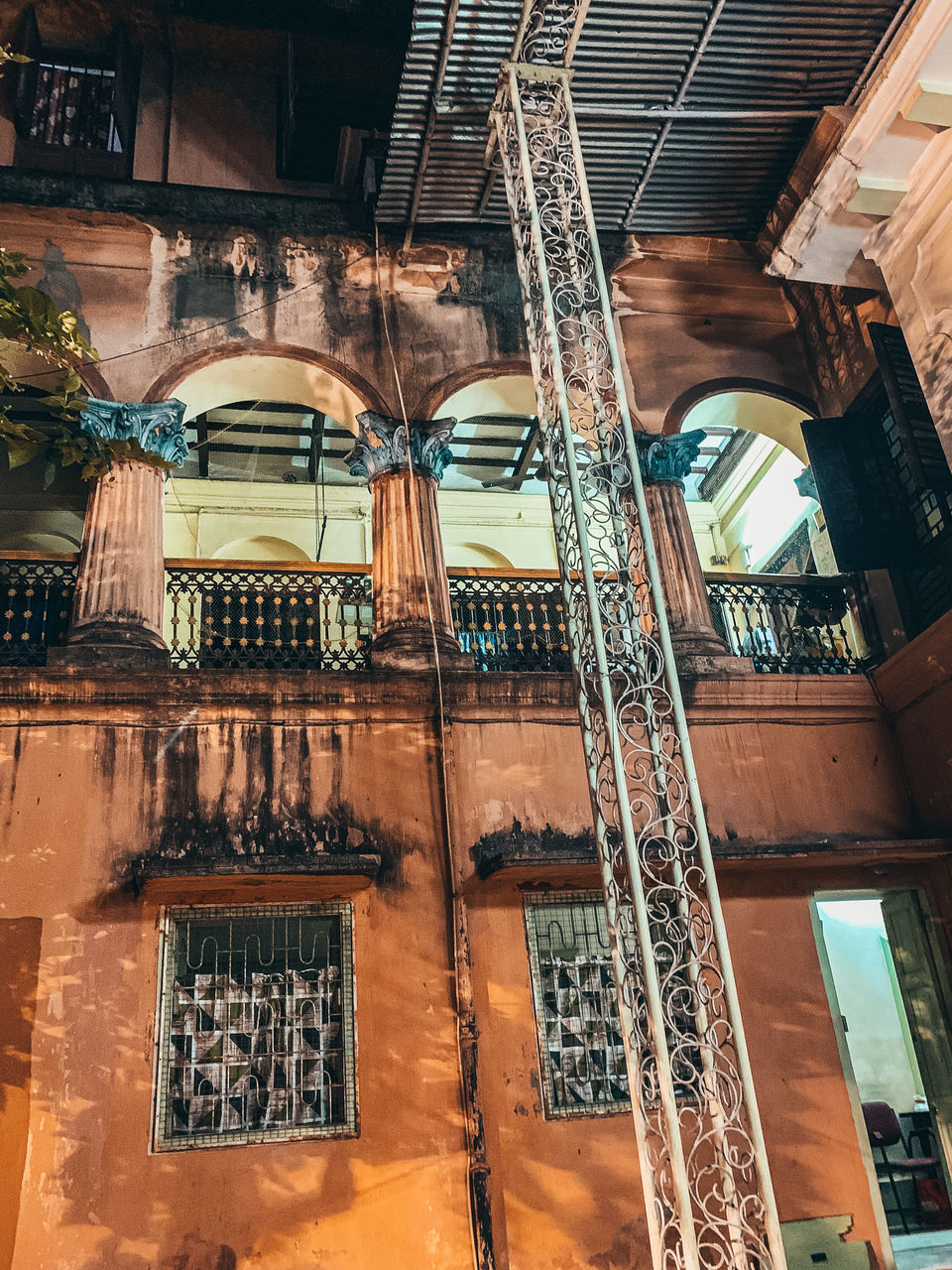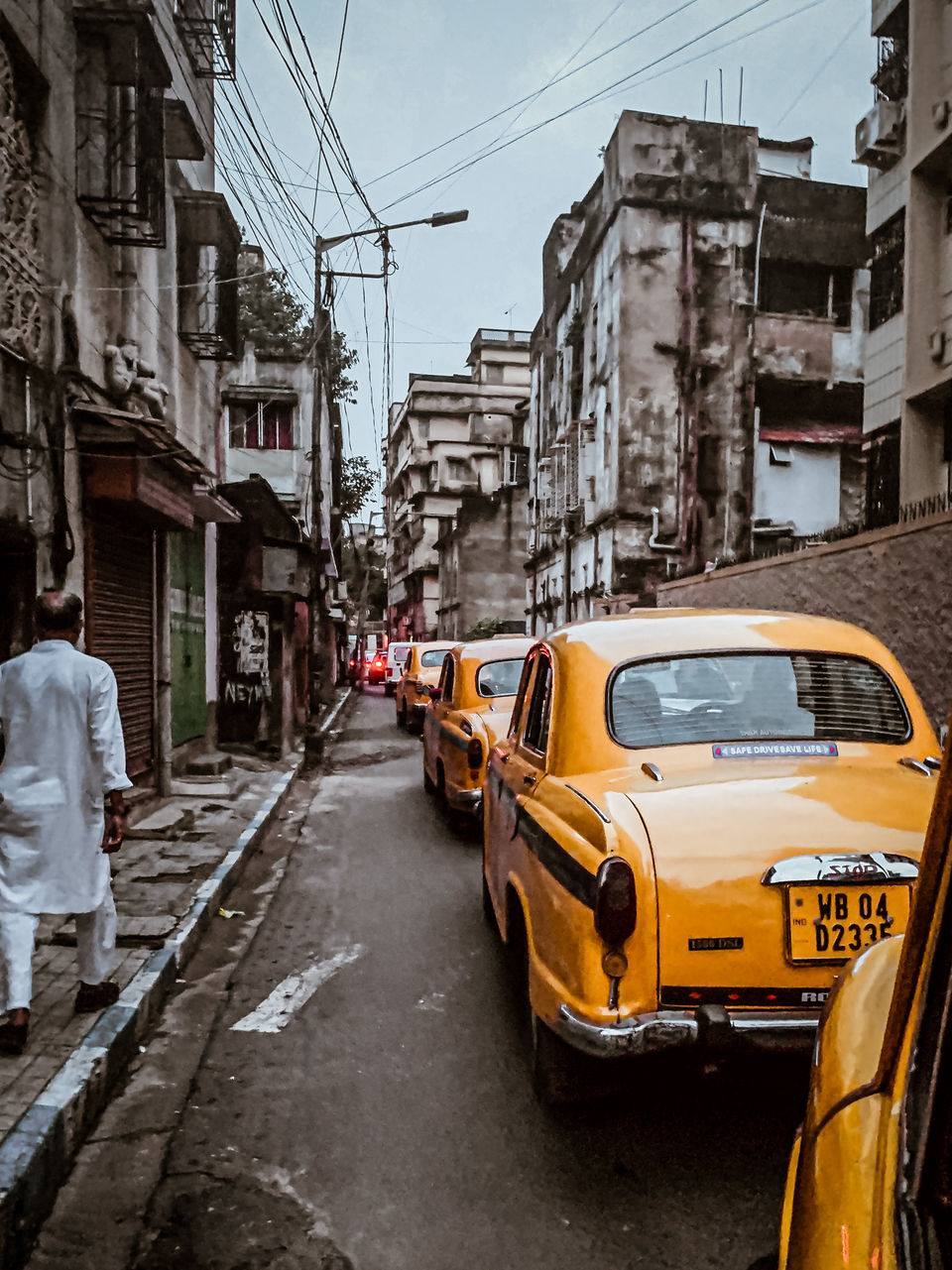 10. Devour the Irresistible Street Food and Bengali Sweets
It is said for Calcutta that there's never a Puchka stall or Chai (tea) maker too far away. It will be a crime to leave Calcutta without relishing the staggering variety of street food like puchkas, jhal muri, chanachur chat and a never ending list.
When it's time for the Mishti platter (Desserts), walk into a 'Ballaram Mullick & Radharam Mullick'. Their Baked Rosogolla, Sandesh and Mishti Doi in flavours like blueberry and mango will simply blow your mind.
And if you are thinking that there is no "After Dessert", you are wrong! Definitely try 'Gundi' paans (betel leaf garnished with secret ingredients :p).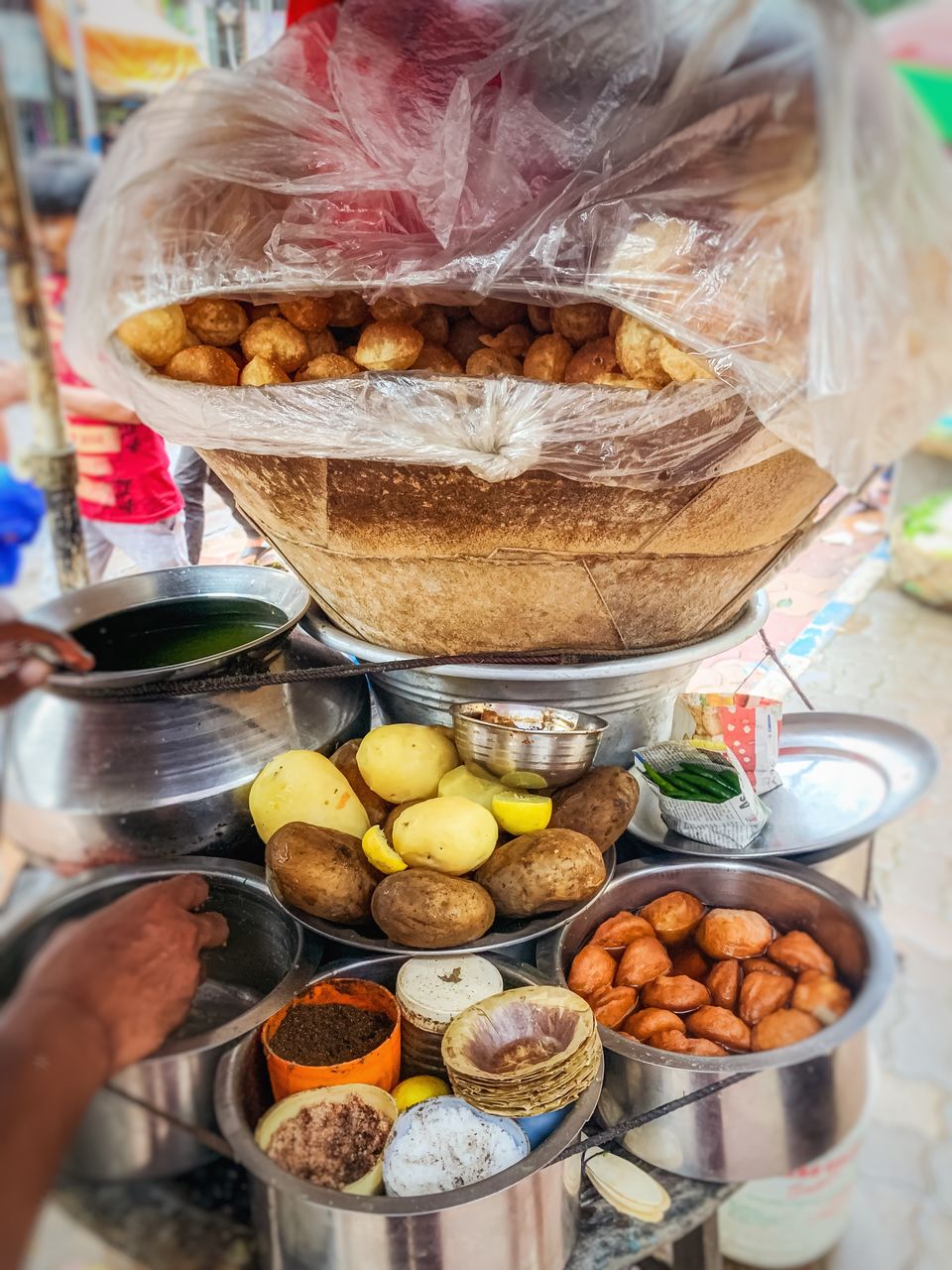 Pro tip1 : Ask your Puchka stall person for 'Churmur' if you would like to try another mouth watering version of puchkas.
Pro tip 2: The residents of Calcutta might have a laid back approach to life (some call it lazy) with a compulsory afternoon siesta, so some of the street vendors might not be available in the afternoon. Enjoy the old world charm!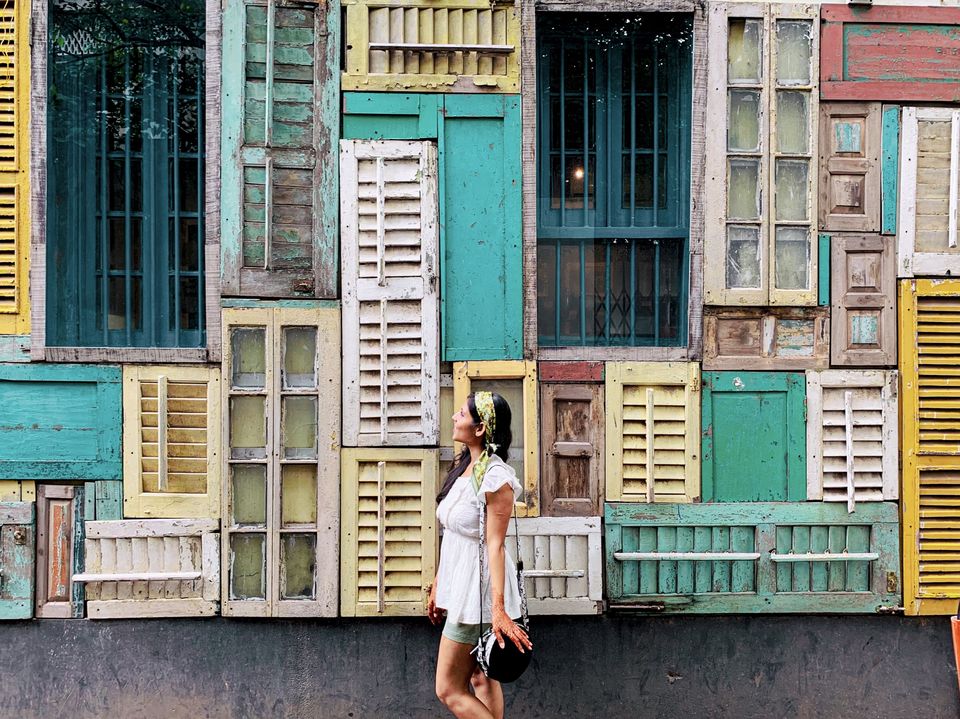 While there are a million things we can put down about Calcutta and at the same time another million we are yet to explore, we hope this inspires you to explore this charming city soon!
...
Follow us on Instagram:
https://www.instagram.com/ZoomingPlaces/