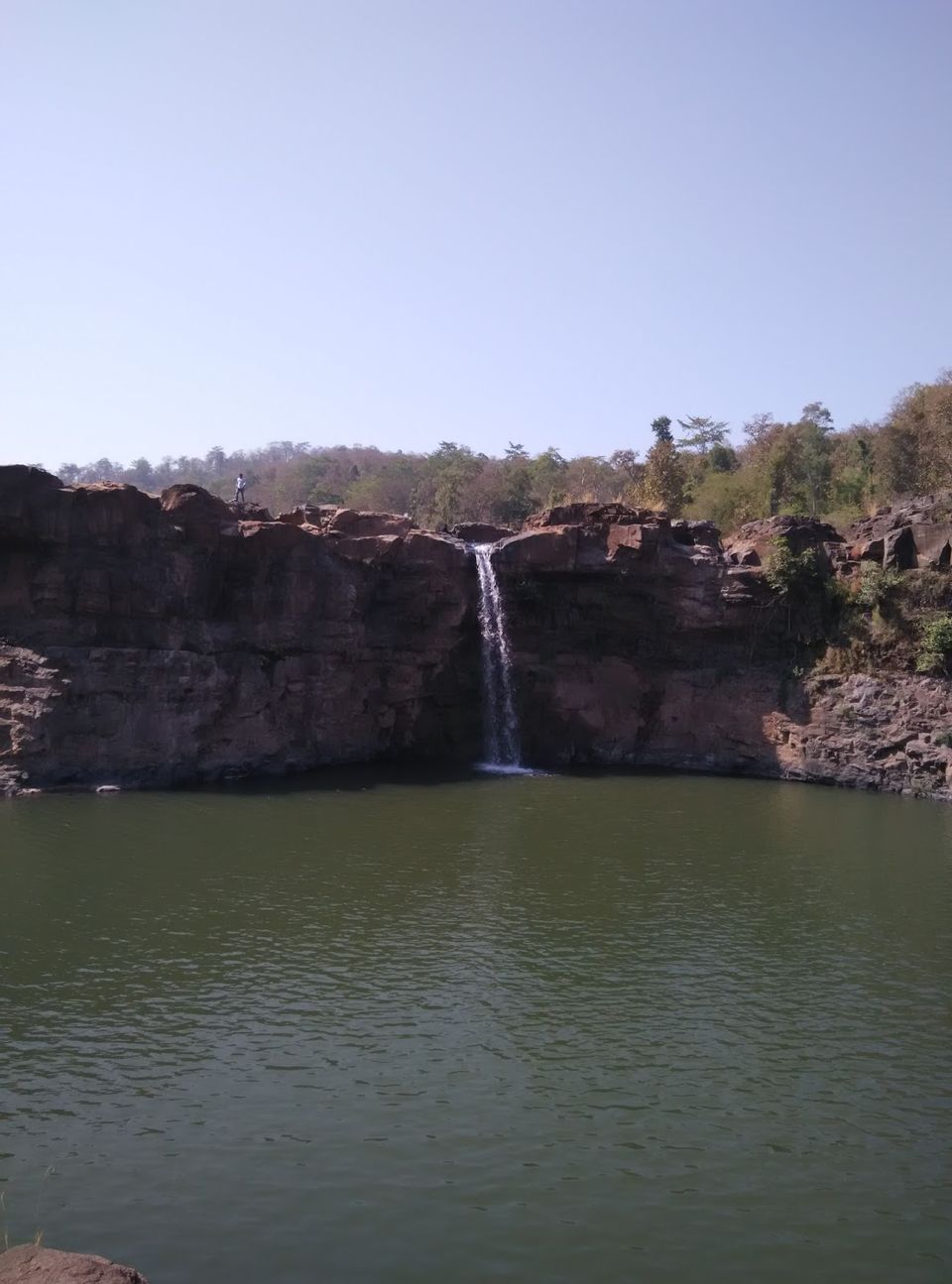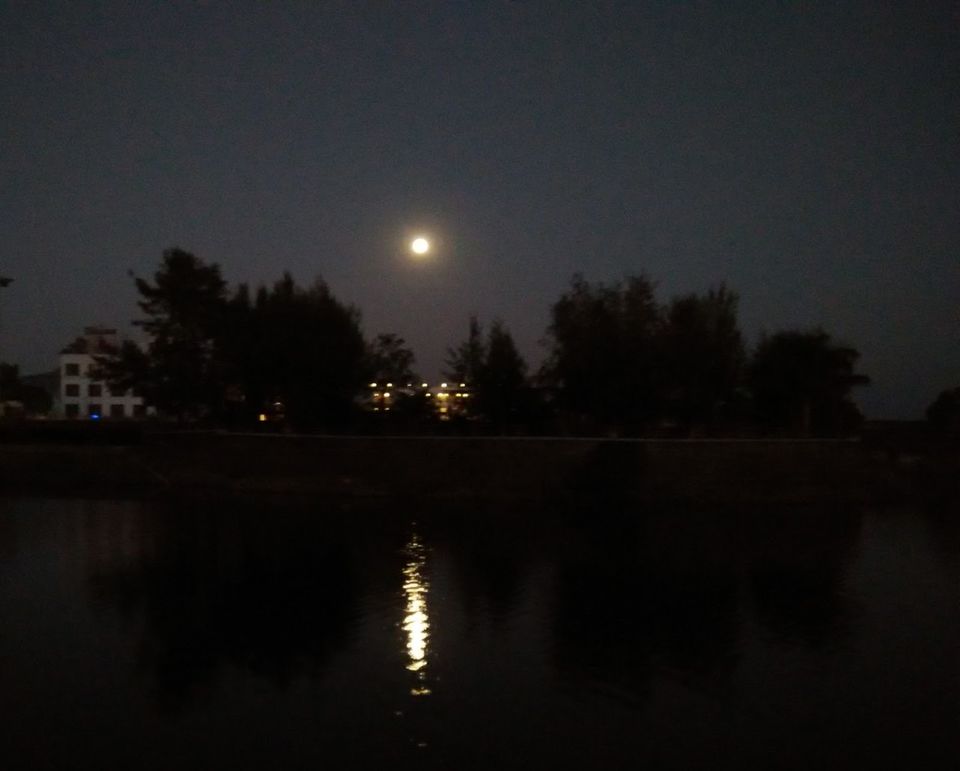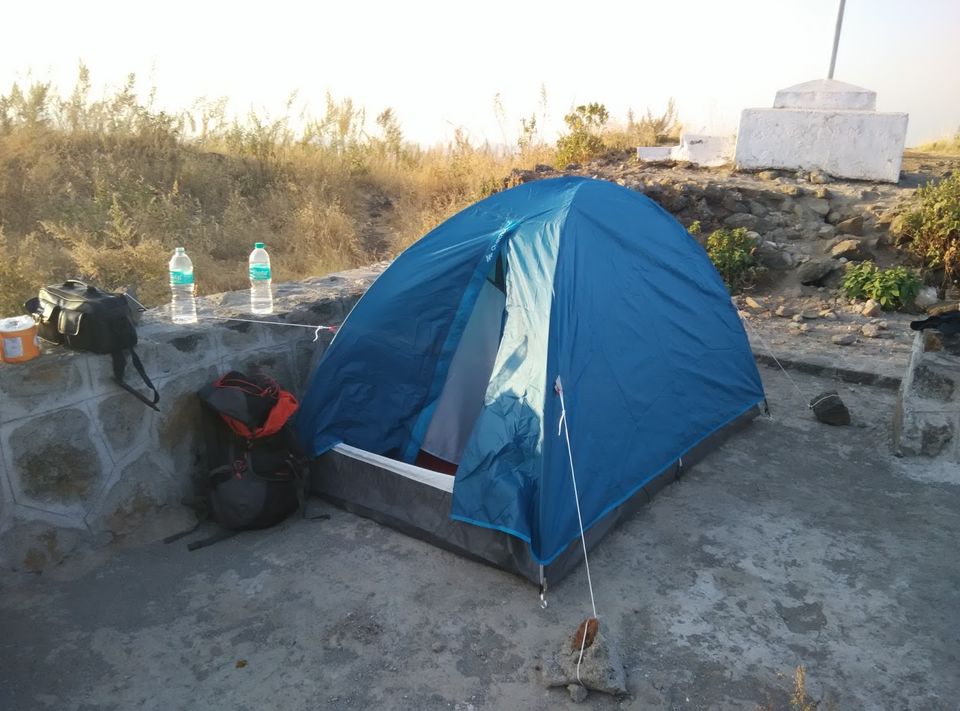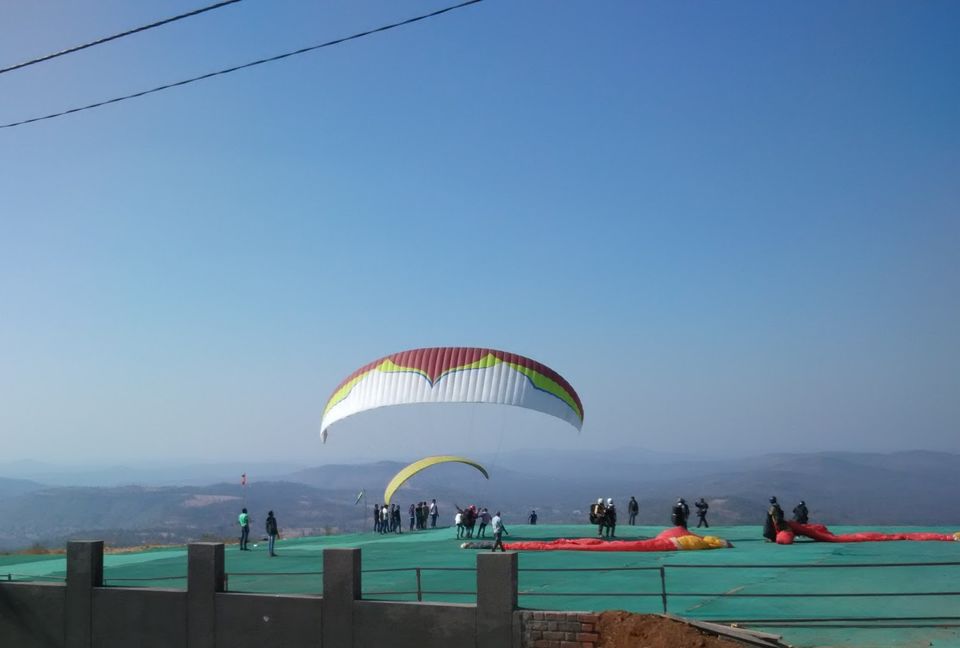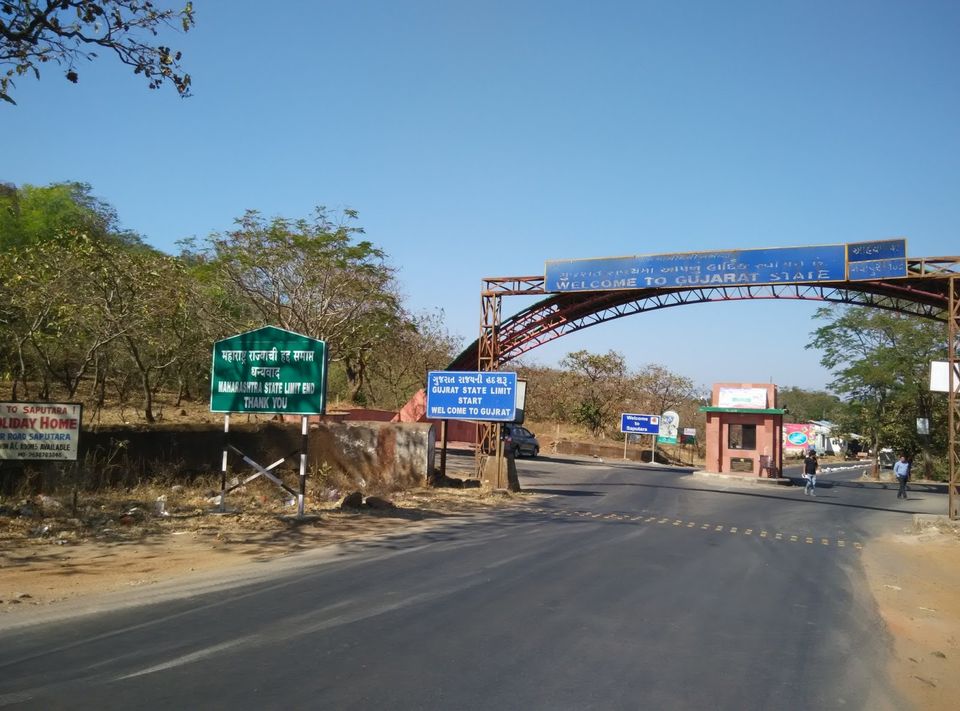 Another Plan, Another Trip. This trip had been pending for a long time after our previous Goa trip. After putting it off couple of times, it was decided that we would do this trip on 23-24 Jan 2016. We wanted to do a circuit from Mumbai to Nashik to Saputara to Valsad and back to Mumbai. Couple of our friends cancelled so it was just me and Ankit negi for the trip and we decided to travel on his bike (Thunderbird). I really wanted to get my bike but somehow Negi talked me out of it.
Just a brief info, Saputara is a Hill Station on the Gujrat-Maharashtra border. Just 3 kms from Saputara is the Hathgadh Fort. It falls on the Maharashtra side of the Border and very close to Saputara. Now the exciting thing for us on the trip was that, we had planned a small trek and camp on top the fort. We didn't know whether we could get the permission to do that but we were really determined to make it happen. We had already bought the necessary items for trekking & camping. Also Negi had returned from his Bhutan trip just a couple of weeks back so he did not remove the ladakh carrier from his bike for the sole purpose of this trip.
After discussing with Negi I had bought a tent & rucksack, packed a Yoga mat & a thick blanket considering it could be pretty cold on top of the fort. These were the essentials along with good shoes that would provide grip when trekking a hill and the regular extra clothes and other miscellaneous stuffs. We both had decided that henceforth every trip we make, we would camp everywhere we would go. I was really looking forward to it as this would be my first experience of camping and that too in my own tent.
So around 6:30 AM, Ankit picked me up at Borivali and we went from Ghodbunder road to Thane to Bhiwandi. We had already chalked out the route which we wanted to take and from Bhiwandi we moved towards Wada. It was really chilly in the morning and neither me or Ankit had brought our gloves. We stopped for few clicks of the rising sun and of course few Selfies. The cold began to ease up as the Sun kept coming up. We passed Wada and onto Khodla, where we had planned to have breakfast. The road to Khodala was fun through forest which was a bit dense and you could see the sun rays trying to get in between the forest trees.
The road was a single lane and was pretty decent. We didn't see many vehicles on the road, just the odd bikes which I assume belonged to the locals. We enjoyed the overall ride to Khodala and as we reached, Negi took us to a small eatery where he had previously eaten. We had our breakfast there and left with me riding and Negi becoming the pillion. Moving forward our eyes fell upon the most scenic beauty that we had seen, at least in this part of the world -A Ladakh-esque blue lake. We got off the bike & went close to feel the whole atmosphere and it was truly magical to actually watch it. The lake felt so calm, undisturbed and a masterpiece painted by mother nature. We clicked a lot of pictures hoping to capture this canvas in out memories forever and decided we will be back here during the monsoon. Even though we didn't feel like it, but we left the place onwards our journey.
I felt we did an awesome job of avoiding the main highway and going through this route. We rode through ghats & open lands and it was fun riding through these roads and I believe that it should be on any riders list if they ever want to plan ,even a Trimbak or Nashik trip. After such scenic route we came on the main highway which led to Nashik and from there on it was a straight forward route to Saputara through Vani. The rest of the journey was a bit tiring as the sun was straight on our head and there was nothing of interest on the road. However we saw a small lake on the way which was beautiful and so we decided to get down take few pictures. Back on the road I told Ankit to ride and was happy to sit back and relax.
As we were nearing Saputara, the Sign Board read 'Hathgadh' and we decided to check out the entrance to the fort and if possible ask if we could get permission to camp there. We took a right as indicated by the signboard and saw the fort. As we came close, we did not see any road or gate or any sort of entrance. We enquired with a group and they showed us a small path which led to few artificial stairs made for the fort. Ankit had told me that this fort was now under the Archaeological Survey of India (ASI) but we didn't see anyone there apart from few houses nearby nothing else. So we decided that we would come at this place after dinner. We came back on the main road and rode towards Saputara. Just a couple of Kms and we saw the huge board 'Welcome to Gujrat' and another few meters ahead it was written 'Welcome to Saputara'. So we were on the border of two states and we did what normal people would do, take pictures :P.
We entered Saputara and looked for places to checkout on the signboards. It was around 2 PM and we thought why not check out one of the places before having lunch. On the way to the Sunrise point we saw that there was Paragliding festival. We decided to watch it later and we went ahead to the Sunrise point. Further up we saw the road was not prepared and was mostly loose sand. Still we thought it would be fun riding on such road. As we went up, the road was getting bad and it had steep climb. The bike made it on couple of steep slopes but then we saw a really dangerous slope and decided it was better if we park the bike there and walked up. Just beyond the slope was the Sunrise point and we saw that there was construction work going on. It was being made into a park with lots of benches and flowering plants. We decided to head back and have our pending lunch.
We faced quite a challenge to get the bike down from that position to where proper roads started. We parked our bike next to the place where few people were paragliding. We saw few of take off's and then return back to the place where there were few hotels. We enquired them about Non-vegetarian food as Me and Ankit both were hardcore Non-vegetarians. Then someone mentioned there was one restaurant that provided non-Veg and we headed there (Can't recall the restaurant's name). We ordered our food and in the meantime Ind vs Aus 5th ODI was going on the TV. We enjoyed our food watching the tense match and thankfully Manish Pandey helped India win the final ODI. Having had our heavy lunch we decided to explore Saputara a bit before we headed for the fort.
We explored Saputara on the bike and my observation was that its a small and nice place especially for people who want to plan a family outing. It has Boating, Aquarium, a Rope-way, Bee keeping/Honey shop, Rose Garden, Few temples etc. All in all a nice place for picnic with the family. We went to the Table top/Town view point and explored a bit there. The view was very good from there and we could also see the whole of Saputara. From there we went to Sunset point but unfortunately by the time we reached there the sun had set. So after clicking few pics of the rising Full Moon, we went to Saputara lake. We had parked a bike near the lake next to a Hotel and at the same time a couple parked their bike as well. The woman saw our bike and enquired whether we had been to leh-Ladakh. We told her that we are on a bike trip and Leh-Ladakh trip is on the cards this year. Then we went on about the places they have explored on their bike including Leh-ladakh.
After a short conversation with her we came to the lake and sat besides it. As it was already Sunset, there was no one except me and Negi. On one side we saw the reflection of the full moon on the water & on the other side we saw the last rays of the sun which was just about to set. Two very different faces of nature right where we were and it felt so soothing. Watching that I thought in our daily mundane life, we miss such aesthetics of nature that had the same been in a busy City like Mumbai, almost no one would had noticed, let alone appreciate it. We sat there for a long time and even though we had known each other for so long, it was like we were discovering each other now. We discussed many things, things that we like, various topics, point of views and we didn't know that it had been over an hour. It was time for dinner and also the weather was getting chilly. We left the lake and saw many small 'Thelas' serving Vegetarian and Egg related food.
We stopped on one such Thela and ordered our food. At the same time a family was looking at our bike and then they started asking all sorts of questions related to travelling on bike and about the bike. We ate our food and rode back to Hathgadh fort. We parked our bike on the foothill of the small mountain on which the fort was located. We pulled our bags and started trekking towards the fort. Since it was a full moon the moonlight showed us the way. Just few meters and the artificial stairs were gone and we had to walk on the steep path to reach the fort. As we moved closer to the fort we saw tyre marks and saw a road leading to the place we were. We felt stupid that we could had come here on bike but since we had already reached we thought of looking at it in the morning. At the entrance of the fort we saw a gate and we thought it might have been closed. Negi went closer to check it and it was not locked so we moved ahead on the top of the fort.
The top of the fort was quiet, really quiet. Negi had torch and I was following him and our next task was to find a place to setup the tent. The only thing I could hear was the whistling of the wind just how they show in the horror movies. However I was more concerned about bad elements of society being up here although I doubt anyone would have come to this place at night. We roamed around a bit until we found a spot, right next to where they would have hoisted the flag during those times. It was getting quite cold now as the winds were blowing pretty hard. Immediately we set up the tent & as this was my first time I saw and learned from Negi. We changed into something comfortable there itself and believe me the cold was biting when I took off my t-shirt to change. After all was done we went in the tent and went straight to sleep as we were tired from the long day. However in the middle of the night due to the wind blowing hard I heard lot of fluttering noise like someone or something was hitting the tent and trying to get it.
The strange thing was that it was happening at regular intervals. 10 sec of noise followed with 5 sec of silence and then the same again. Even if you know that its just the wind, you tend to imagine a lot of things. The noise was getting irritating and even Ankit had woken up but we decided that its better we just sleep and again we dozed off in couple of minutes. I guess we had gone in the tent at around 11:30 at night and we woke up at 7 am, just in time for sunrise. It was another majestic view, the Sun slowly rising from behind a mountain and its rays spreading through the clear sky. When the rays of the Sun hit the sky, there was certain radiance in my heart as well. There it was, the 'WOW' moment. It's how the great philosophers and poets have described & mentioned in their work. Once we were done clicking pictures we went around to explore the fort a bit. We then descended form the fort and the place where we had seen the tyre marks last night was actually a road connected directly to the highway. We came back to our bike and move towards Saputara for Breakfast.
On the way, we saw the road that connected to the fort and guess what, there actually was a ASI board there and a check post. That was the actual entry point and we felt relieved that no one noticed us on the fort at night or we might well have been fined. We reached Saputara had our breakfast where again few curious people enquired us when the saw the bike and luggage. We were certainly getting noticed a lot. Having had our breakfast, we decided to move to the last our planned destination i.e. Gira falls. As it wasn't a monsoon time we were sure not to expect too much there. The road from Saputra to Gira fall was through the jungle and at various places we saw dry river and it surely was a place to visit during monsoons. We could imagine what it would feel like coming here during the rains. We reached Gira falls and as expected it wasn't anything Spectacular this time of the year. The waterfall during monsoon would be quite a visual treat but for now it was Lifeless and devoid of any energy. After moving around the falls and clicking few snaps we move towards Valsad and from there Vapi to join the Highway.
The ride from Gira falls to Valsad to Vapi was uneventful and boring. We just tried to reach Vapi as fast as we could so that we could have our lunch and get on the Highway back to Mumbai. We reached Vapi around 2:30 PM and had lunch. From there we got on the Highway and all we had to do was ride on full throttle. The Gujrat Highway are always a treat for bikers with good roads that provide better grips for tyres and helps the rider to really give the bike a Rip. Enroute we saw many Weekend bikers returning from Vapi and near about places. They were travelling in groups in large numbers and we saw all kind of bikes from Harely to Bullets to Dukes and Avengers. They all saw us and each of them gave us a thumbs up, assuming we might have been on some tour :P. We took a break somewhere in between just to stretch our legs and drink some water. In due time we reached Mumbai and Negi dropped me at my place and that was the end to our Journey which was around 600 Kms.
Looking back it was a unique experience. We camped at night on a fort and that too without permission. The ride through the forest in the morning, then through the ghats, the scenic lake, the adventurous ride to Sunrise point, the time by the lakeside, the whole trek, the eerie silence on a full moon light on top of the fort, the strange noise when inside the tent, the beautiful sunrise, the ride towards Gira falls & the biker group on the highway all these will remain in my memories forever. After all we travel to make memories and so the purpose of the trip was duly fulfilled. I hope to keep travelling and make infinite memories throughout my Life.
Finally I would like to Thank you all for reading my posts and providing me with constructive feedbacks and encouraging me. So what's next for the 'Pathika' guys?.....keep watching this space :)
Thanks for Reading - Cheers!!!
Better to see something once, than to hear about it a thousand times.
This trip was originally published on 'Indian Pathika'.