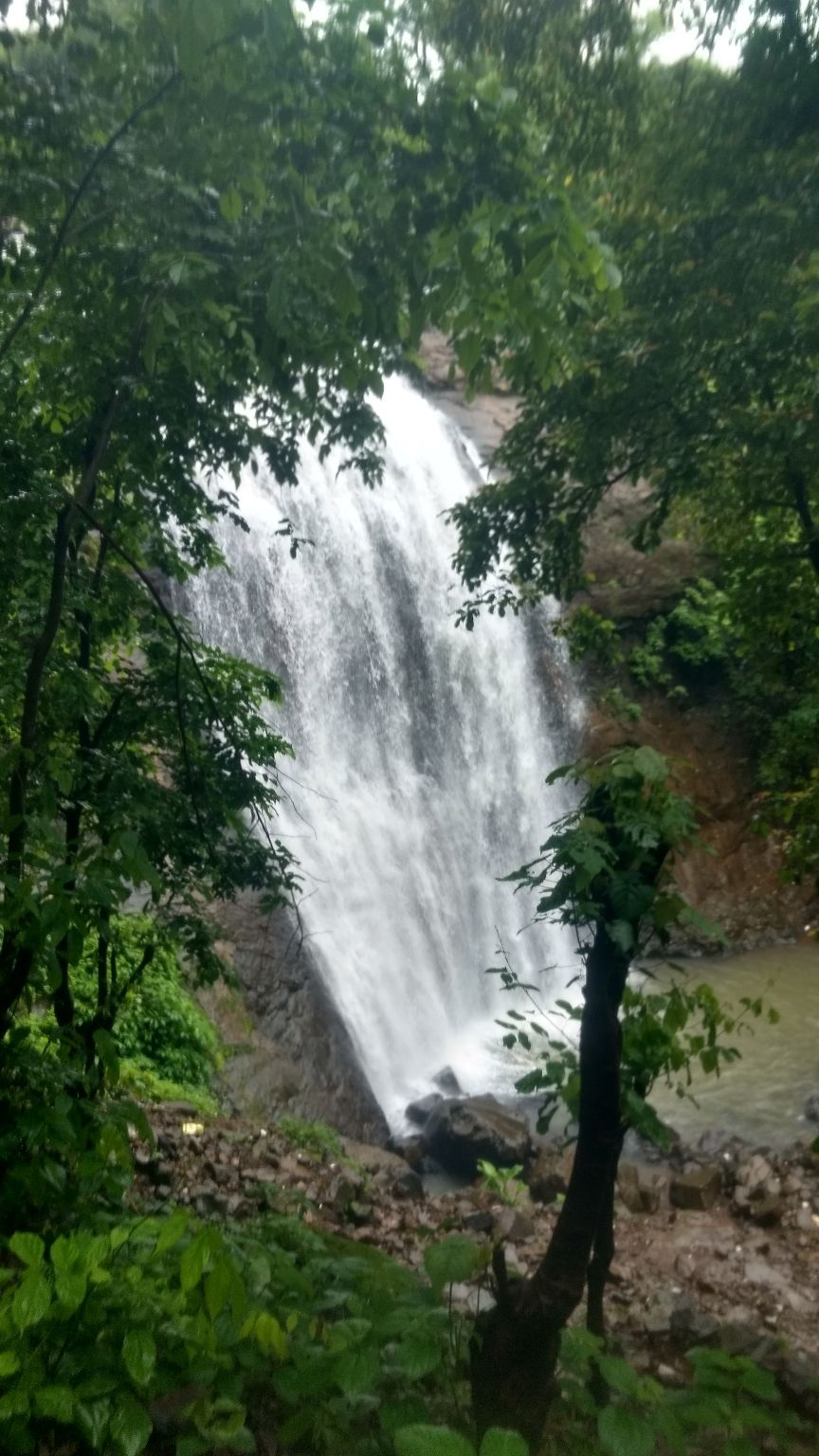 So on my 25th birthday I decided why not go on a day trip with my friends to some untraversed destination instead of going to disc or pub and splurging money on liquors... Best decision that I had taken. This trip instilled the travel bug within me. Maybe that day I was not aware of the fact that I would soon become a hodophile.
After a little bit of help from my colleague I zoomed in on the destination. A beautiful hill station located in the Sahayadri Range of Western ghats near the Maharashtra-Gujrat border. Being on the western ghat this place is an absolute beauty in the monsoon season.
Saputara meaning 'Abode of Serpants' derived its name from the Sarpanganga river.
Since the distance from Mumbai to Saputara was approximately 250km, we decided to start quiet early. So on the very cloudy and wet morning of 31st July, we started for anticipated journey.
We decided to visit Vihigaon Waterfall first. This waterfall is again a hidden gem of Maharashtra and on the way to our destination. After getting down at the parking lot we had to descend down quiet a few metres to get the glimpse of this huge waterfall. There is a natural pool formation just below the waterfall so one can take a good dip over there.. After spending 1-2hrs here we started off for Saputara.
We reached Saputara by 11am. Since we are quiet hungry we decided to gorge on some food before we ventured out to unravel the place..
After the sumptuous Gujarati brunch we went for boating in the Saputara Lake.. Spent quiet some time clicking picture and enjoying the nature. Visited the lake garden.. This is a good picnic spot which can be enjoyed during the winters.
From here we decided to go for Gira Falls.This is again 50km from Saputara. This waterfall is breathtakingly beautiful in the monsoon season and one of the most picturesque location. It is located 3km from the Waghai town of Gujarat, and is a 30m natural drop into the Ambica river. We spent an hour sitting by the side of the waterfall and enjoying the serene nature.
Since it was already late in the evening , we decided to start off for the return journey.
As a whole this has been quiet an experience for me.. From finalizing the destination to booking the cab I had done everything single handedly. Offcourse my friends have been very helpful.
Do visit this place during the monsoons. I bet you won't regret.