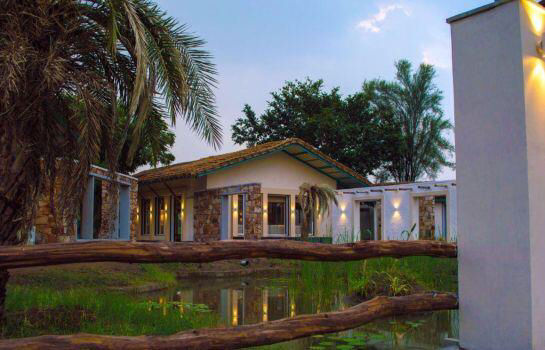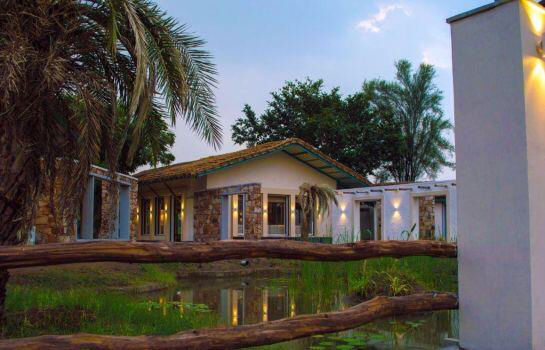 I love traveling.. given a choice I would leave my job and just pick my back pack and leave to travel and explore the world, Experience new horizons, feel the nature, breathe fresh air and built a small tree house and stay forever there with my husband as he loves to travel as much I do.
We have traveled so much Uttarakhand, Himachal Pradesh , Rajasthan, haven't left any hill station or an unknown zone ... it's stress buster for me ... moment I plan a trip , only thing I have to do is to convince my husband , packs some stuff and leave for that place and I have done it on my personal car and I m the one who drives , have driven to Manali, kasol, Alwar, Jodhpur, haripurdhar,nahin, McLeod Ganj, Mussoorie, chakrata,Nainital, Jim Corbett and many more.
So sitting on a Friday morning I saw on Facebook TREES&TIGER SARISKA RESORT, moment I saw, my mind started building plans and my husband started smiling, I called the resort for Saturday check in and got the booking finished ... YIPPPEEEE
Saturday morning we left for the resort, the way is nice and roads were good ... but resort is off road and inside village area... we reached in 4-5 hours form Gurgaon, thanks to google map for the location..
Entrance of the resort is really nice and has rustic look, had this jungle feel, big grass and cobbled road.. wow!! I got excited. We did our check in and our cottage was shown to us followed by a big swimming pool, there is a snooker table, table tennis, carrom board area... our hut was slightly away from the centre which I loved as I wanted peace which we got. Moment we entered the cottage it was really exciting as could see machaan above and beautiful bed with clean restroom.
We rested for sometime and then went to play area for table tennis, had fun playing carrom board after good 10 years..then had delicious lunch, After couple of hours went for swimming which was really nice and refreshing,
Enjoyed our drinks there , spoke to the manager , learnt about the resort and area ...
went for trekking, it was good to see how the resort values natural resources and respected villagers , met with local villagers , spent sometime uphill and returned back.
Had dinner and slept.
We enjoyed very much this beautiful and quiet place surrounded by lovely hills and greeneries. The cottages are nicely designed and furnished, only thing is that management needs to slightly work on the maintenance of the resort, rest All is perfect!
However we had great time sitting on the machaans. The green hills of the Aravalis provide a perfect backdrop. Not a soul outside your cottage is visible to disturb the tranquil atmosphere. Best of all no pollution, a perfect place to re-charge your tired tissues with good food, unpolluted air and complete peace...
Enjoyed!!!