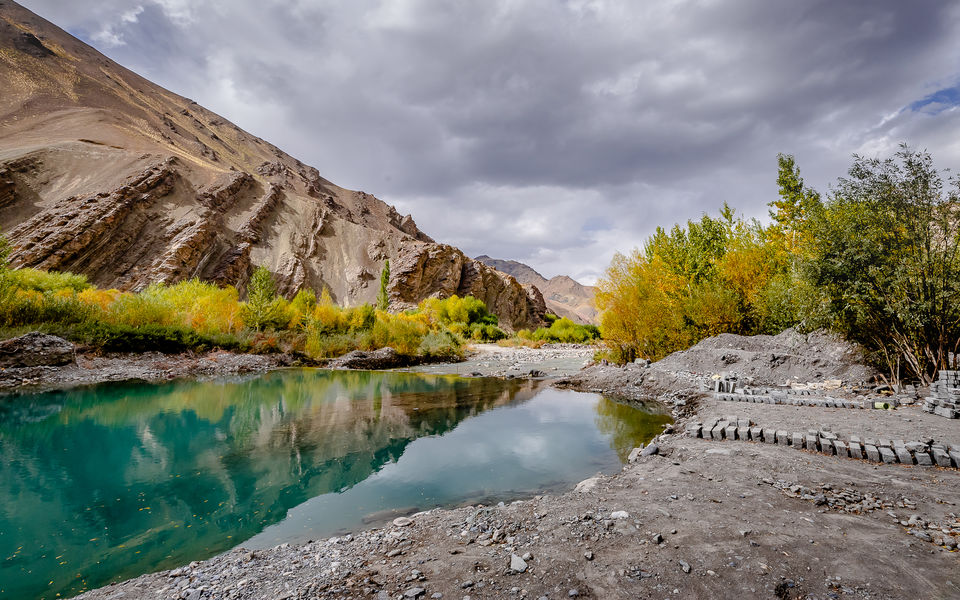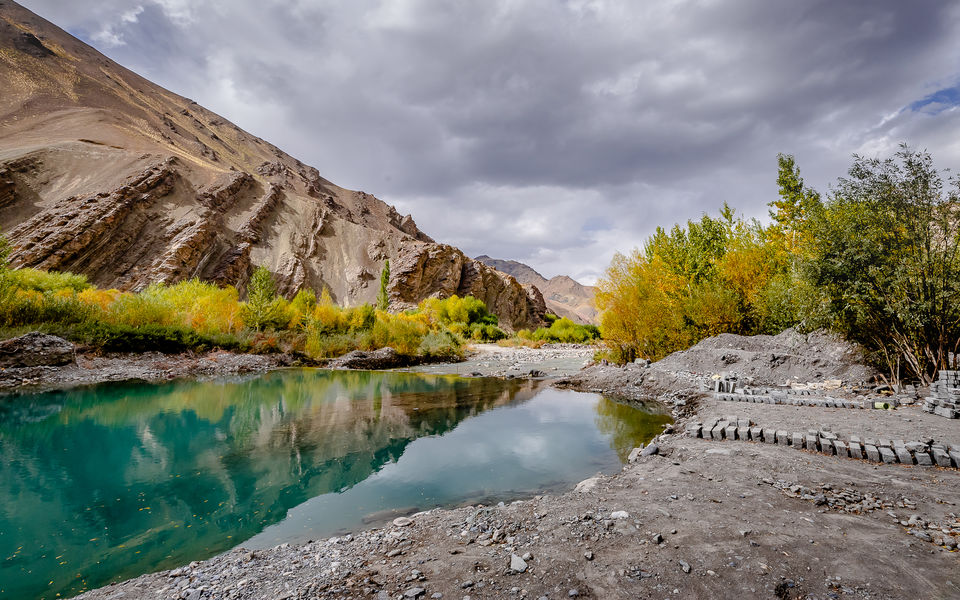 Chiktan village located in Kargil district of Leh Ladakh. This beautiful village is not so far away from Zanskar Valley but often ignored and escaped tourists footfall. Chiktan is Muslim majority village. People speak Ladakhi, Balti and Purki language. Till date, Chiktan village remains a secret place in Leh Ladakh. In case you want to explore the offbeat Ladakh, then Chiktan will just be for you.
How to Reach Chiktan?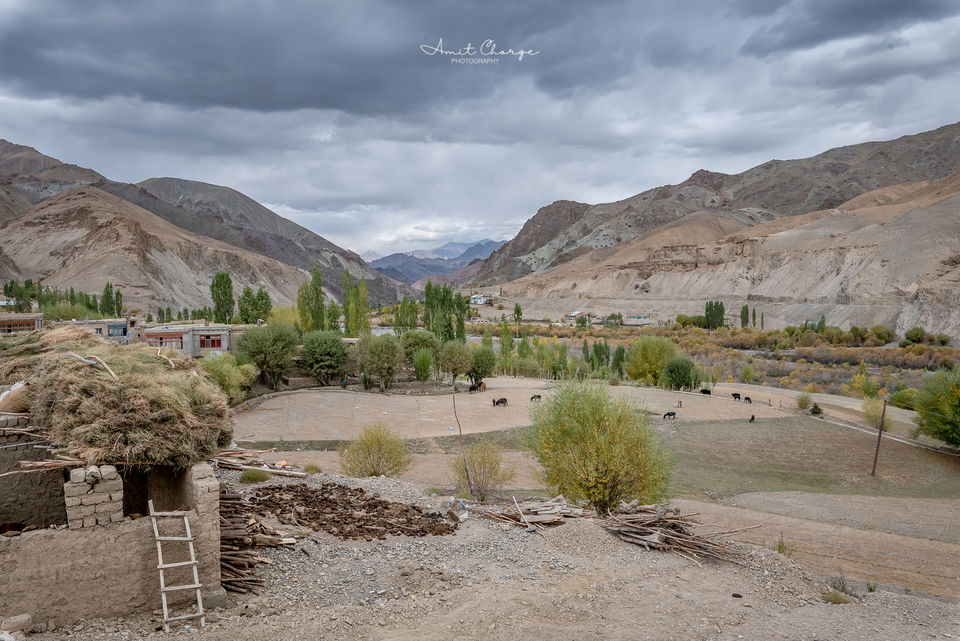 You can reach Chiktan by public transport or by your own vehicle. If you hired a car or on a bike rental you can easily reach this village by road. Google Map will provide you the proper route to reach this village, please note the roads towards this village is the most beautiful one but not maintained at all, in comparison to other Kargil district roads. If you are in scooter like we were you might have a bit issue driving.
Also, there are regular buses to Chiktan from Leh and Kargil which one can take to be in this village. Bus timings from Leh to Chiktan are on two days in a week Tuesdays and Saturdays at 6AM. From Kargil there are daily two buses at 1.30PM and 2.00PM. Our recommendation will be to drive as there are many breathtaking stops.
Where to Stay in Chiktan?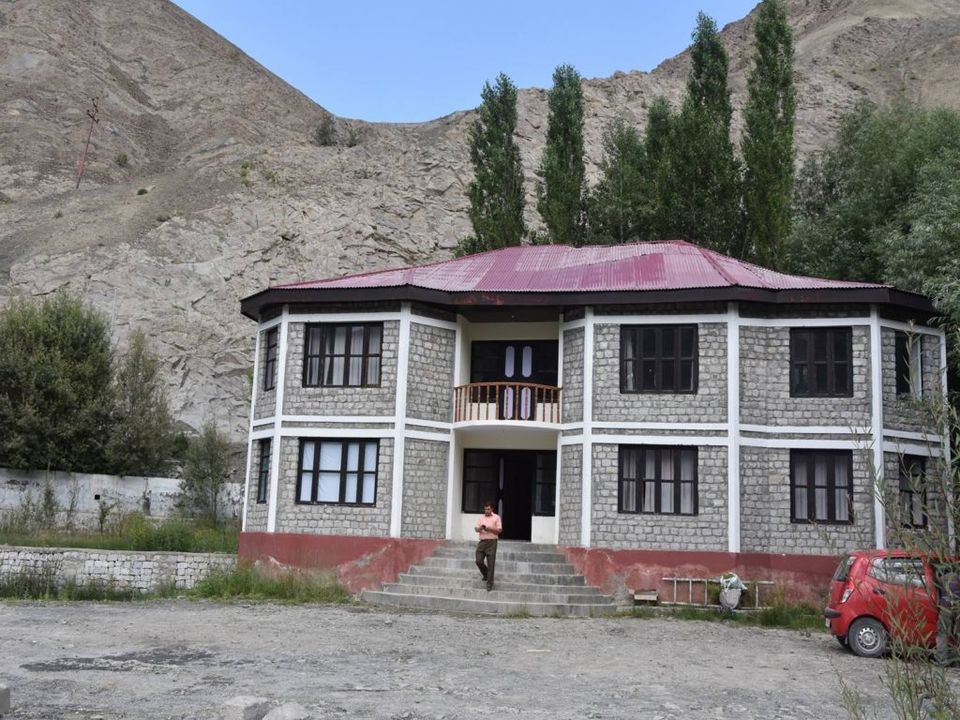 The best option to stay in Chiktan will be the tourist bungalow run by jktdc. The bungalow is located a little away from the village with beautiful natural surroundings. The accommodation is having only 9 rooms and you need to reach out to kargil.nic.in for booking. Therefore, it can be a trouble some process as no online booking for now.
There are few guest houses and home-stays are coming up. Few hotels are also popping up to cater to tourists. You can reach out to Mazaheer Ali through Instagram(chiktan_ladakh_adventures) to get the booking done with locals.
Things to do in Offbeat Ladakh Chiktan
If you are ready to spend a night here then you need to know what are the things you can do in Chiktan.
Gorgeous Chiktan Landscape
When we tell you that this place is drop dead gorgeous you have to trust us. The village is located in midst of colourful mountains, a road with willow trees on the both side and a river called Kanji Nala follows you along the road.
Chiktan Khar or Chiktan Fort
Photo Courtesy Mazaheer Ali from Chiktan village.

Razi Khar or Chiktan Khar is a ruin of a fort. The fort has an interesting history behind it. It is abandoned for years causing many stories to go by. One of the interesting folk lore is the fort is haunted and the villagers never visit it after dark. You can see show called Ekaant based on this fort.
Ditch the crowd
It will be very easy to ditch the crowd in this lesser known place in Leh Ladakh. Chiktan in Kargil is not at all tourist, hence you might have the entire village to yourself. As we say the more offbeat place you visit the more raw experience you get. Therefore, this offbeat Ladakh Chiktan village located in Kargil, will give you the real experience than the commercialized Ladakh.
This is going to an upcoming tourist destination in Ladakh. Check us out on Travel Like We Do.